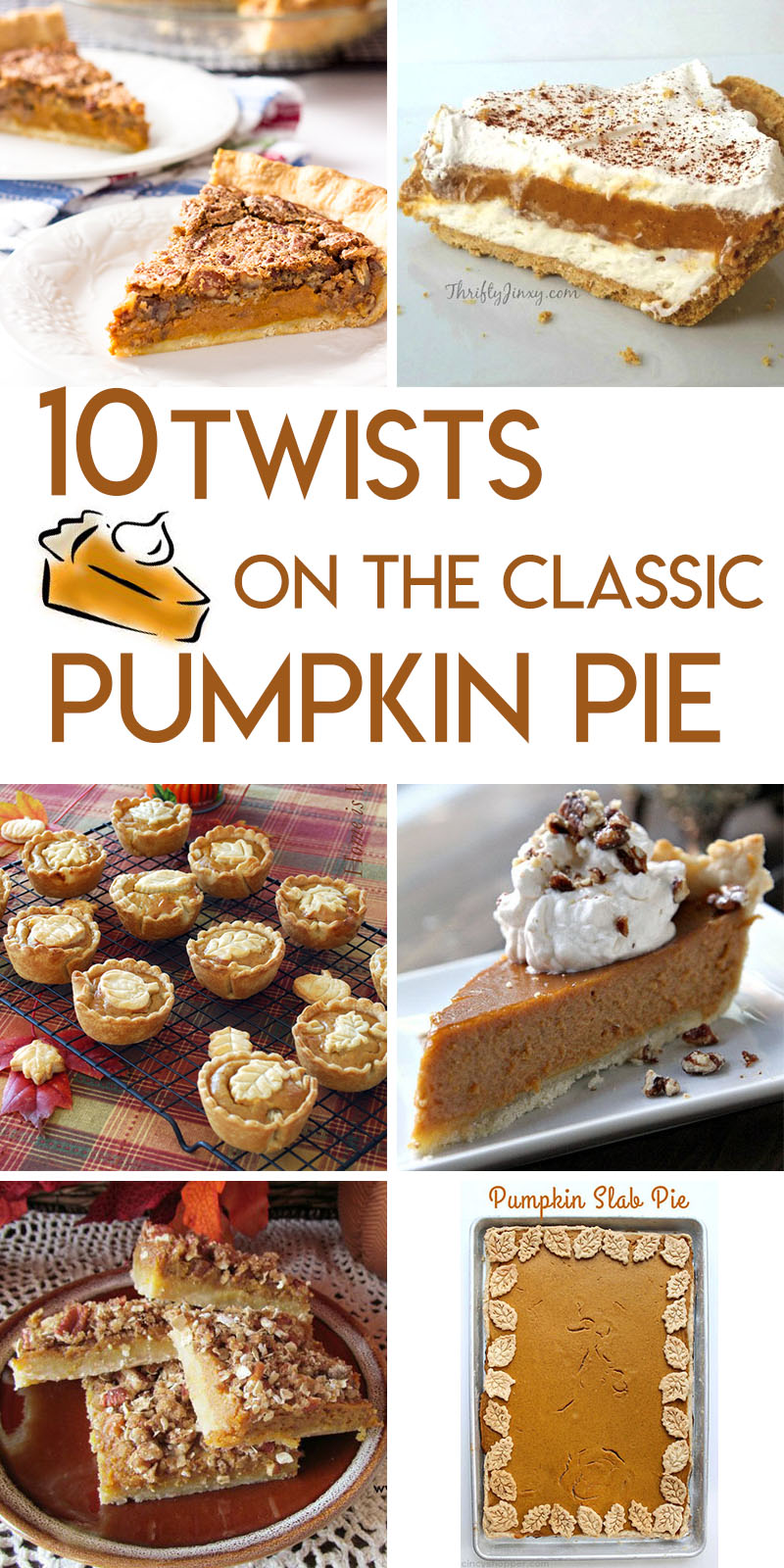 1.  Source: Snappy Gourmet
Why have plain pumpkin pie when you can make Irish cream pumpkin pie?  That'll warm you up on a cold Thanksgiving day.
2. Source: My Turn for Us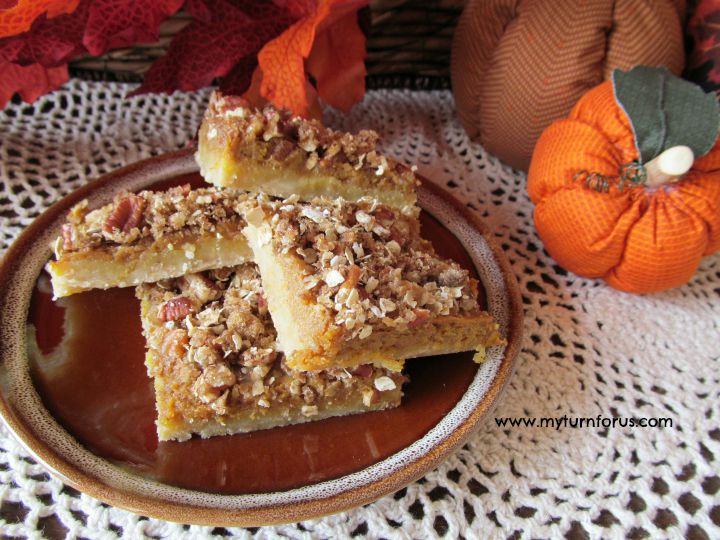 If pie crust isn't your thing, try these Pumpkin Pie Bars.  They have more of a shortbread crust and an oatmeal pecan topping.  Mmmmm.
3. Source:  Veggie Desserts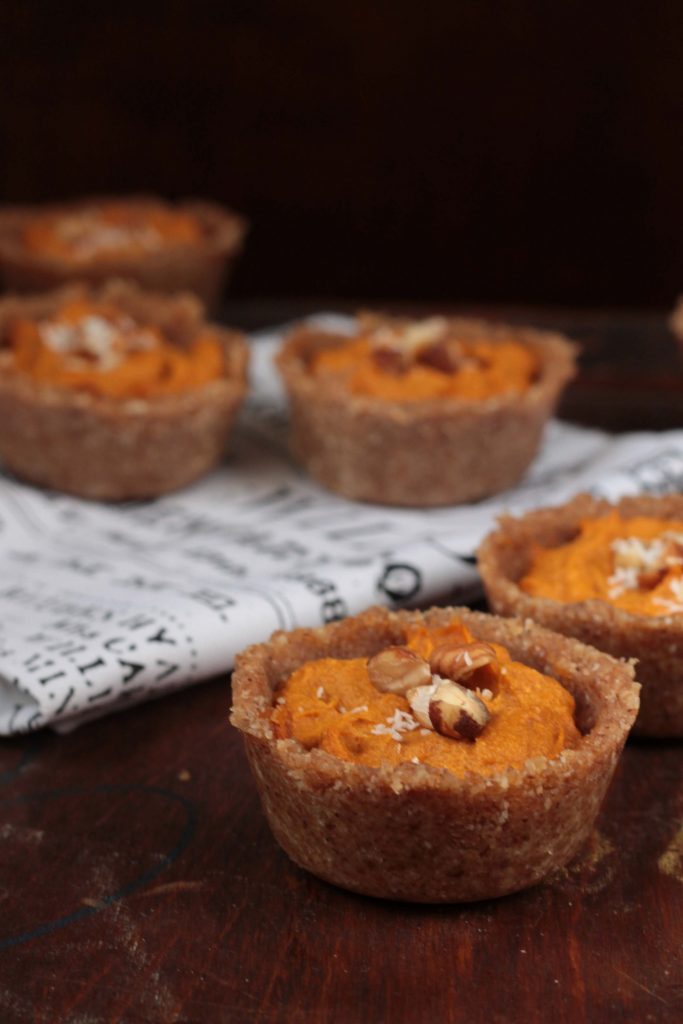 4. Source: Thrifty Jinxy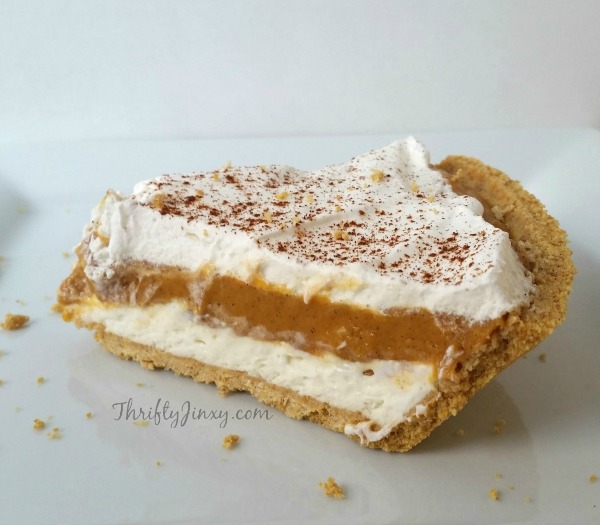 Don't want to bake?  No problem!  Try this recipe for a layered, no-bake pumpkin pie with a graham cracker crust.
5. Source:  Finding Zest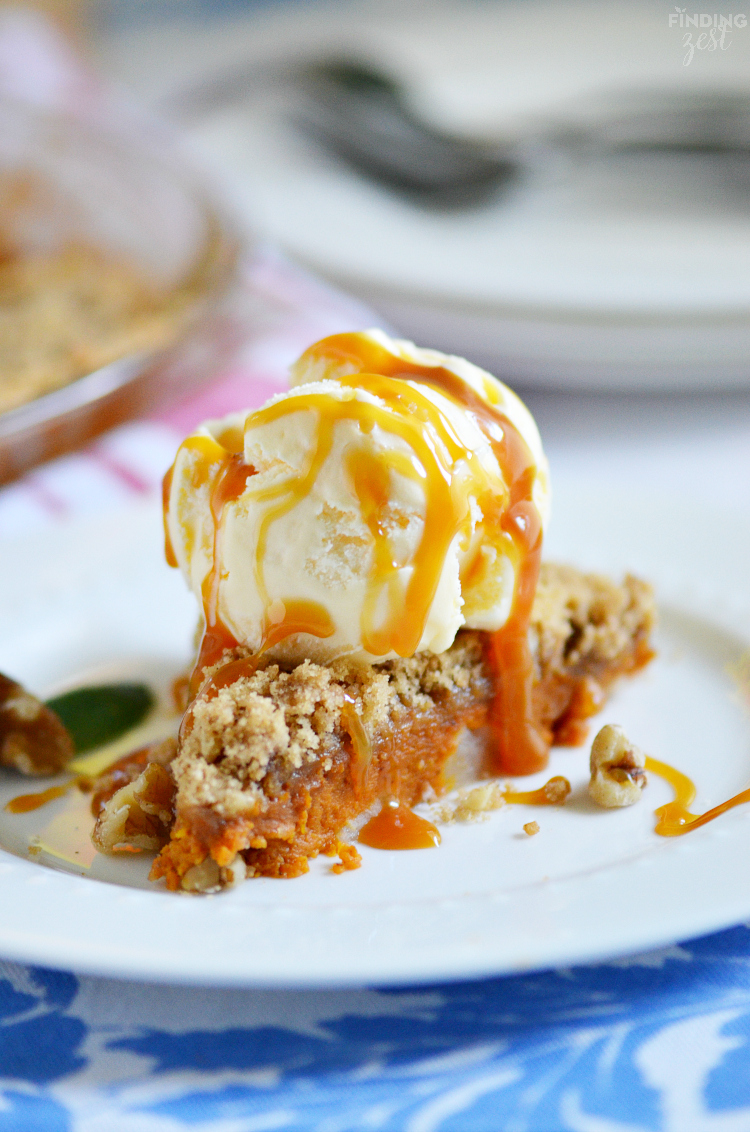 Why choose between apple and pumpkin pie?  Have a slice of Caramel Apple Pumpkin Pie.
6. Source: Cincy Shopper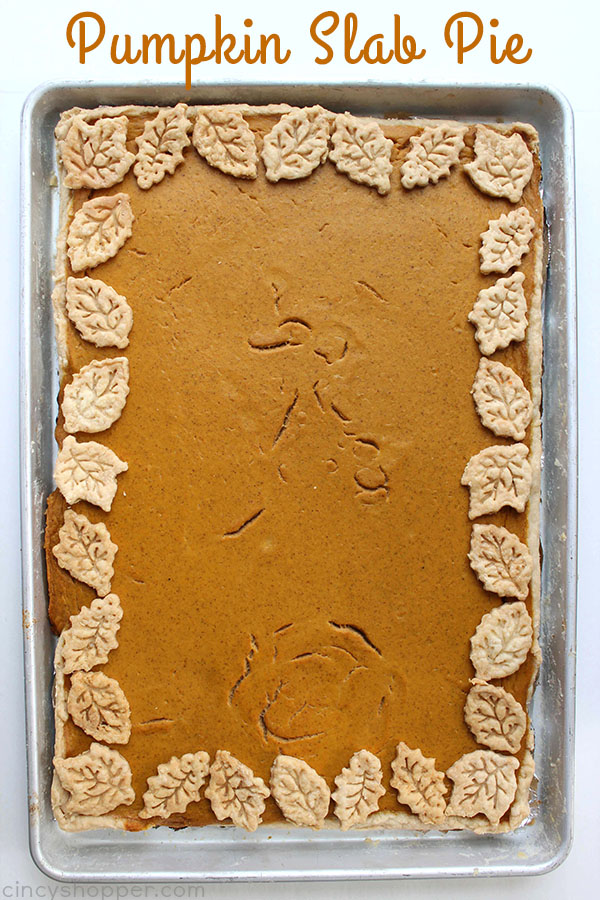 This twist on classic pumpkin pie changes the shape.  Instead of making two round pies, why not make one big slab pie?
7. Source: Home is Where the Boat Is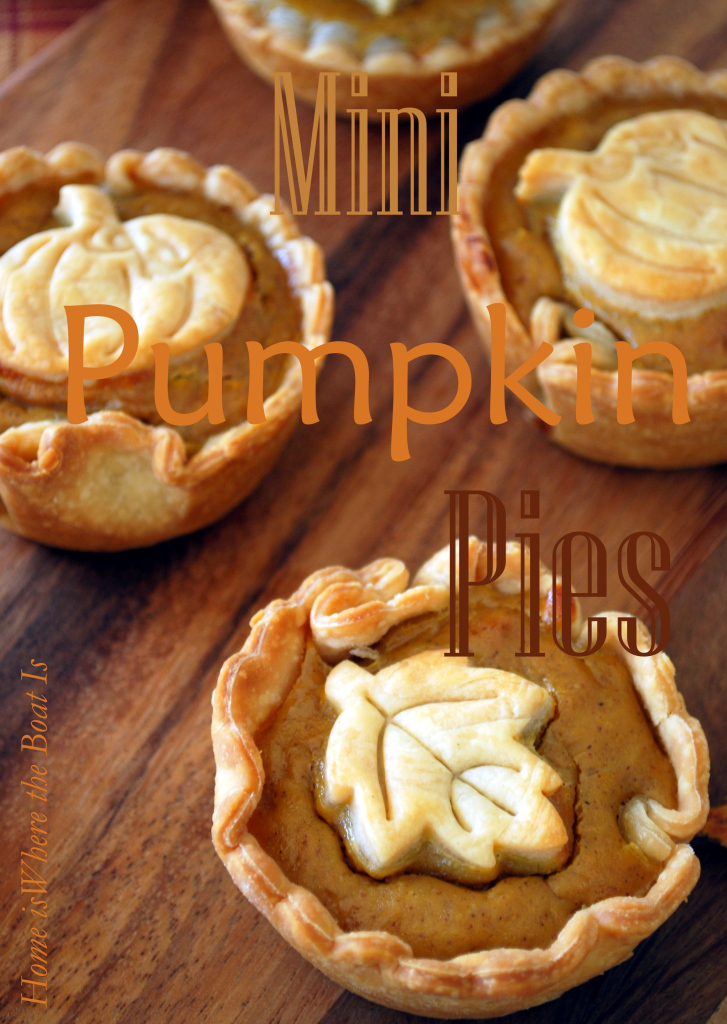 Or instead of going big, go small with these adorable, miniature, bite sized pumpkin pies.
8. Source: The Wholesome Dish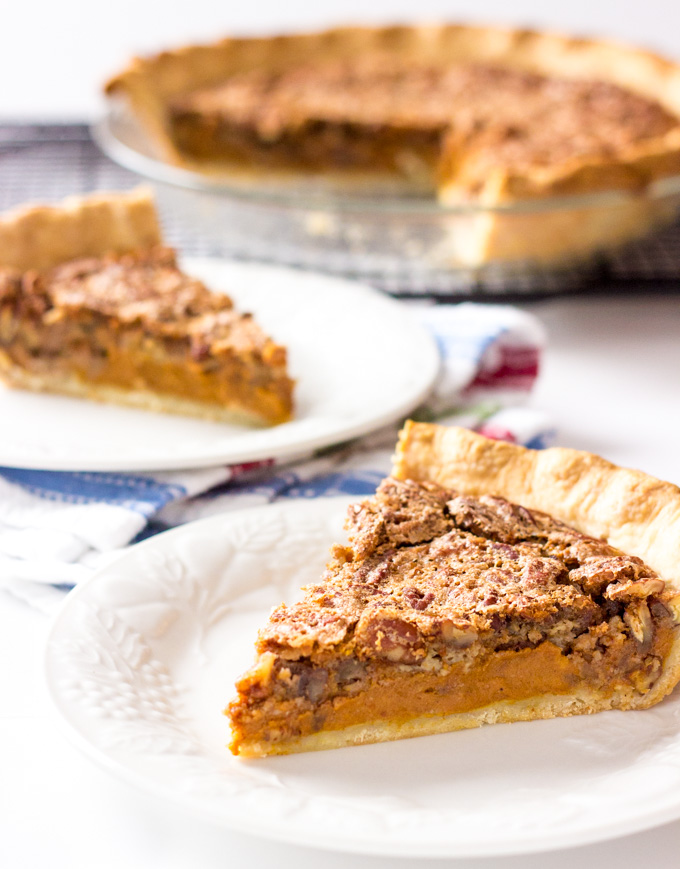 Here's another great pie mashup:  Maple Pecan Pumpkin Pie.
9. Source: Fork Knife Swoon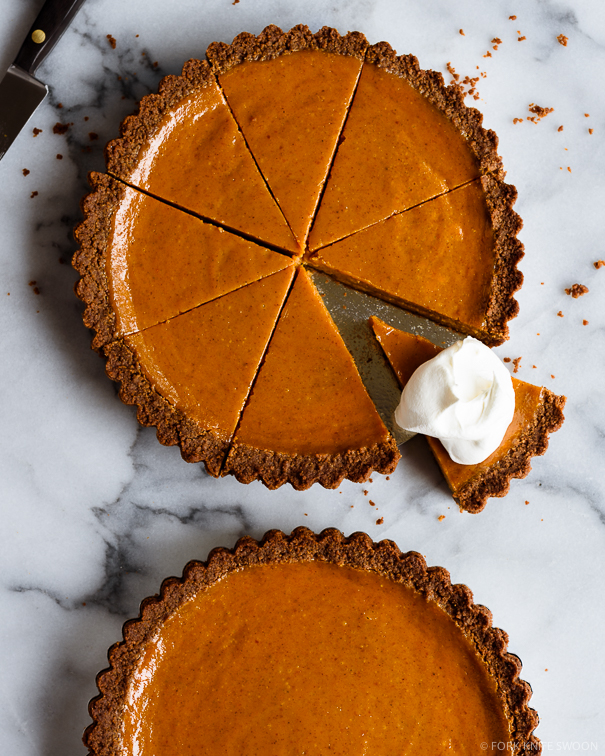 Here's another great pumpkin pie twist for the traditional crust haters:  Pumpkin pie baked in a gingersnap crust.
10. Source: Two Kids and a Coupon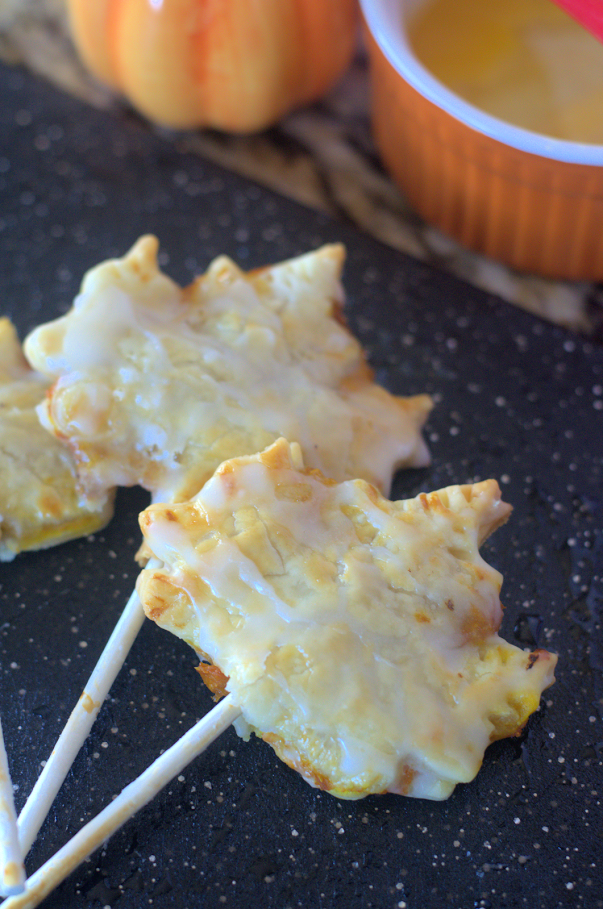 Food on a stick is always automatically more fun.  These maple leaf pumpkin pie pops are sure to be a hit at your Thanksgiving dinner.