Could you eat pumpkin morning, noon, and night?  I'm here to help, with 12 delicious ways to eat pumpkin for breakfast.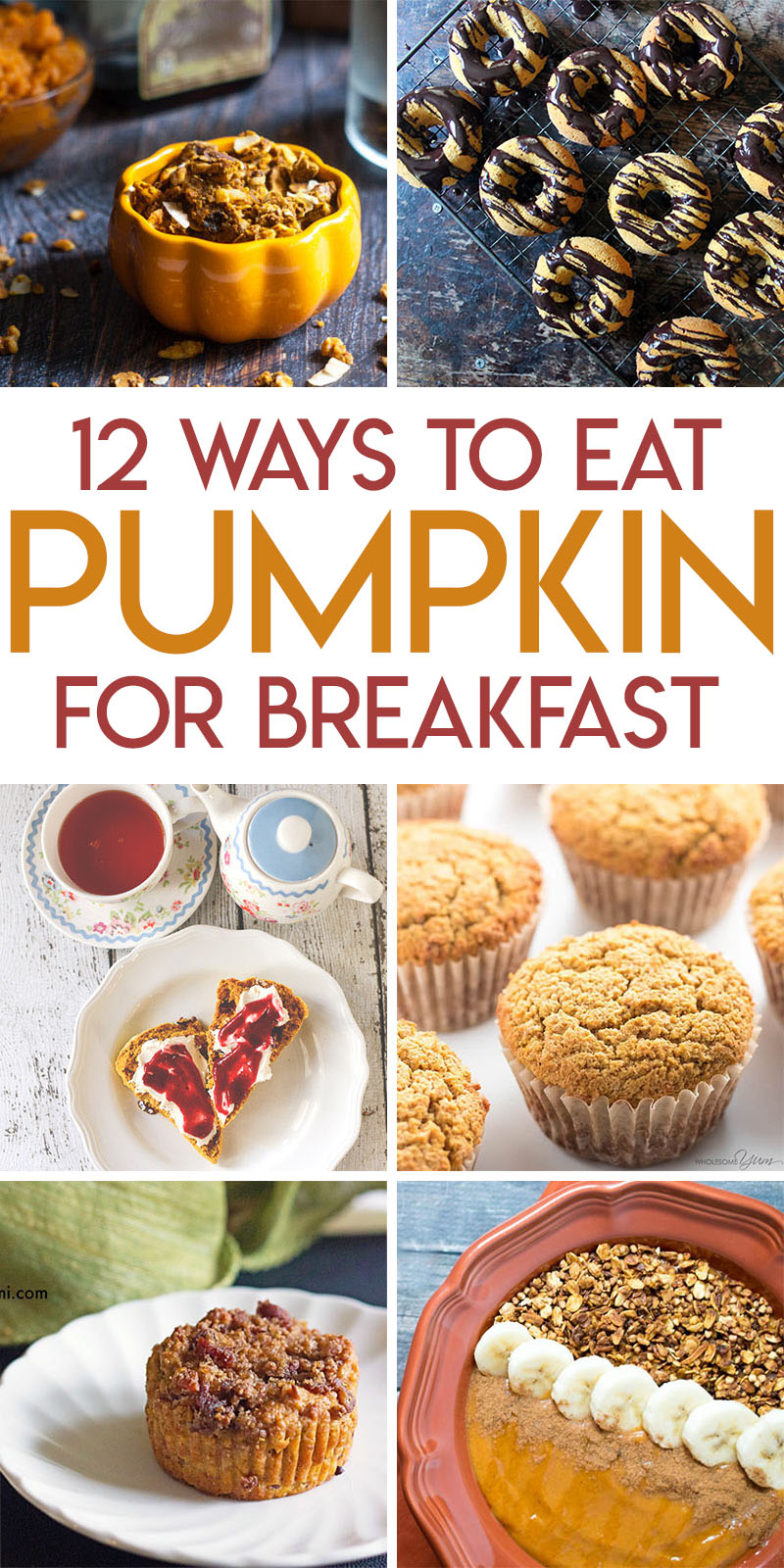 1.  Source: My Life Cookbook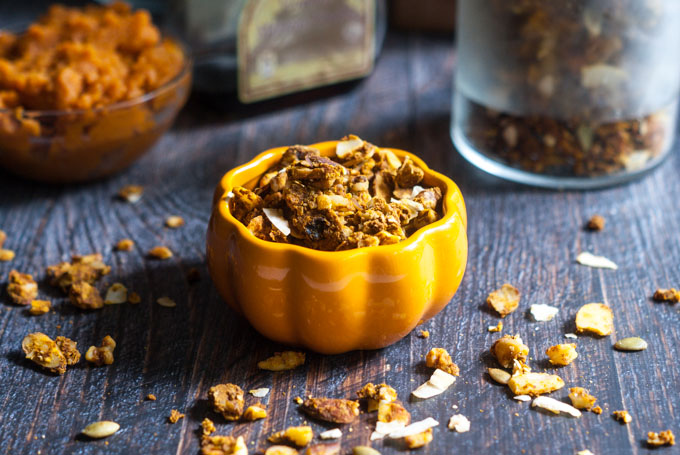 Cinnamon pumpkin granola–it's gluten free and paleo, and absolutely delicious!
2. Source: Veggie Desserts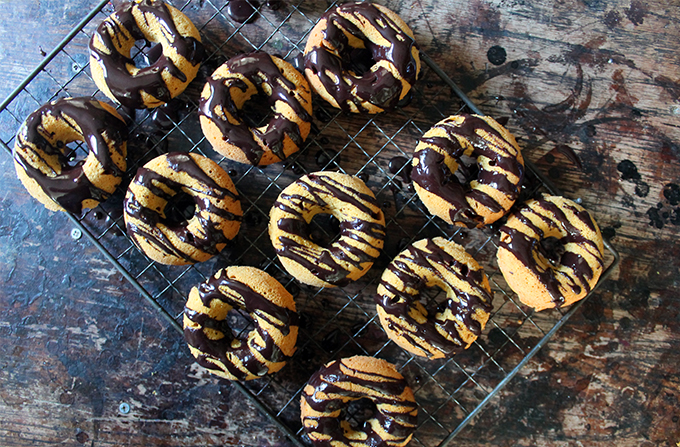 These baked pumpkin donuts with dark chocolate glaze are absolutely decadent for breakfast.
3. Source: Tikkido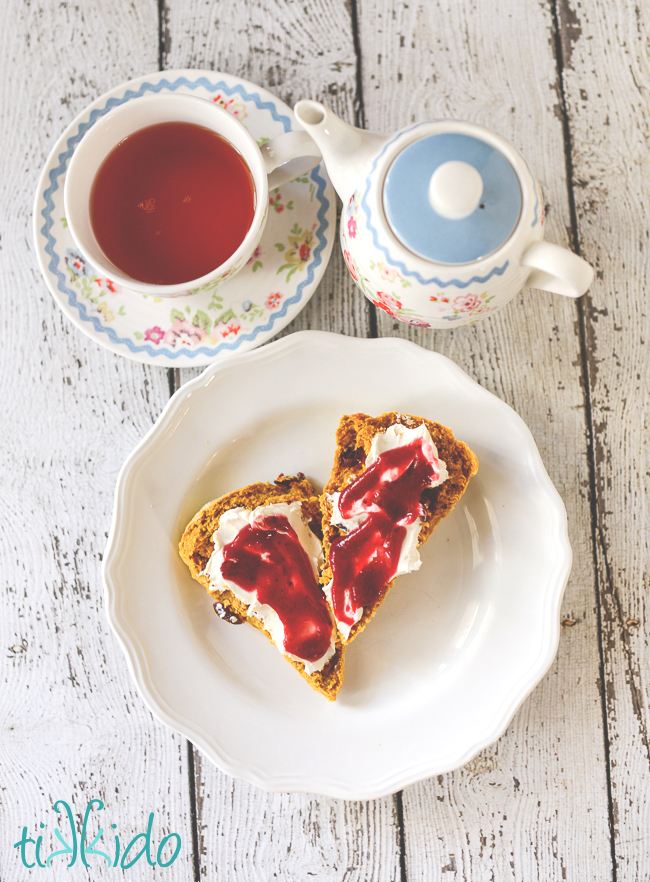 Cranberry pumpkin scones are absolutely magical when topped with clotted cream and homemade cranberry butter.
4. Source: Happy Hooligans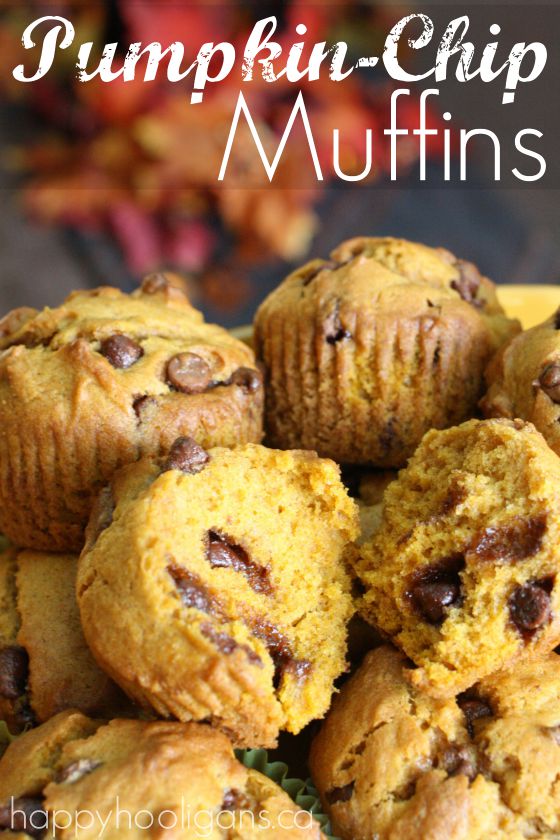 Chocolate for breakfast?  And pumpkin?  Pass me the basket of these muffins.
5. Source: The Frugal Fairy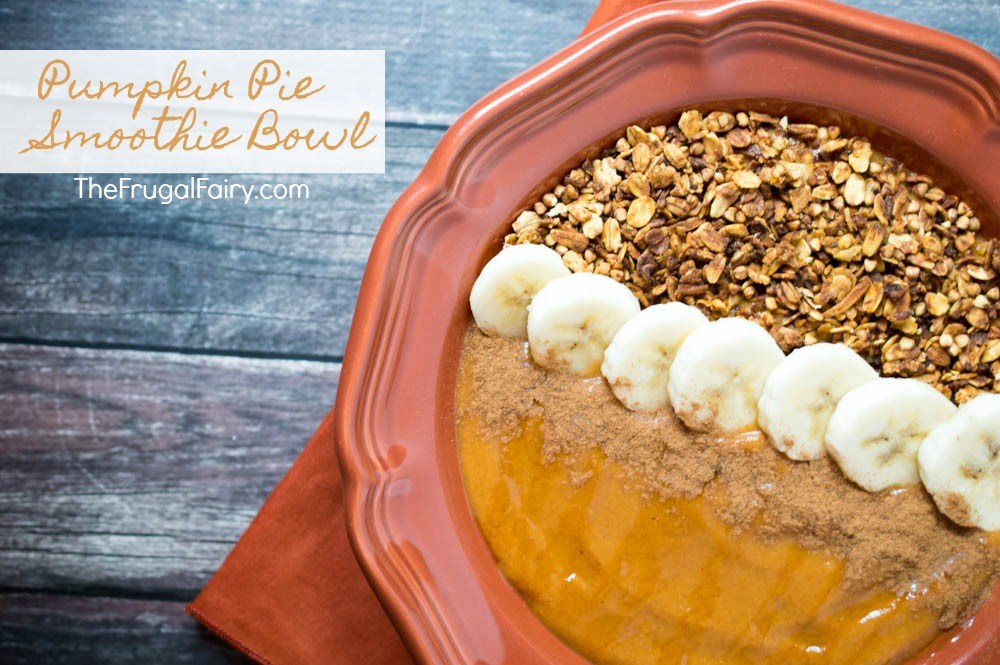 Ok, so this pumpkin pie smoothie bowl isn't actually baked.  But it looks so delicious, and it's so pretty!
6. Source: Veggie Desserts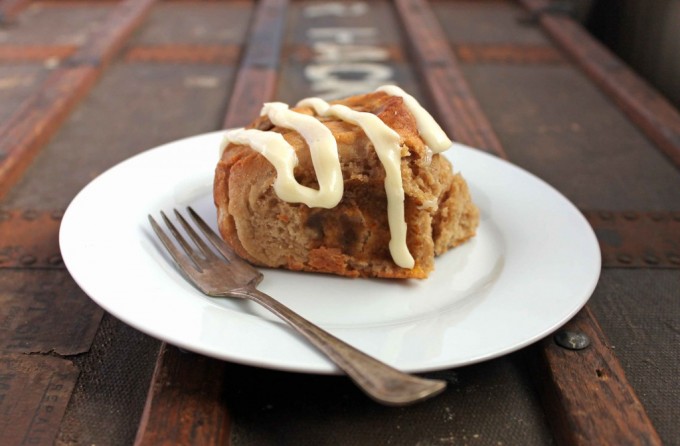 Back to baking with these quick pumpkin cinnamon rolls.
7. Source: All in All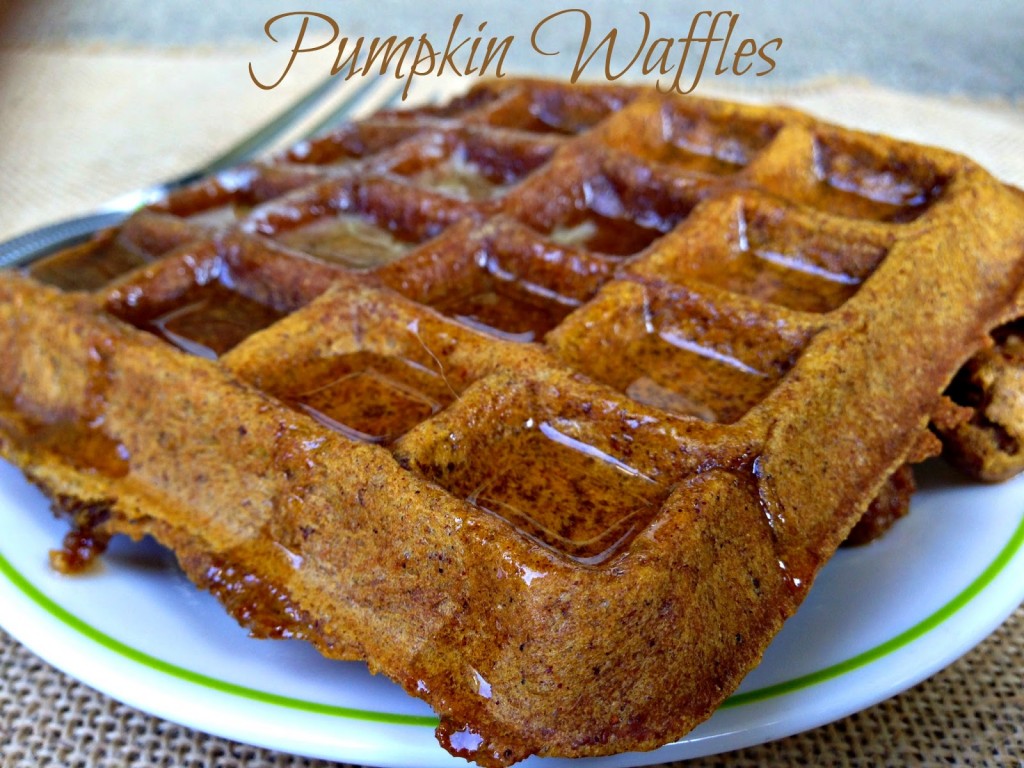 You can feel good about eating these gluten free pumpkin spice waffles for breakfast!
8. Source: It's Yummi
Pumpkin muffins topped with bacon streusel.  You heard me, BACON STREUSEL.
9. Source: All in All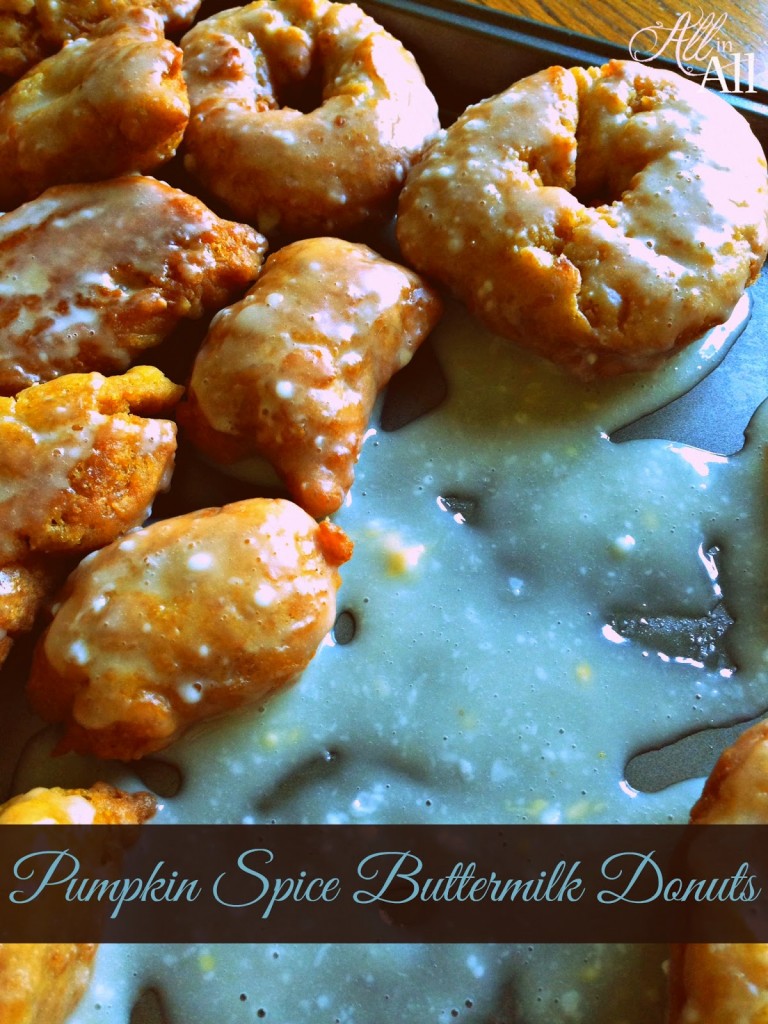 Glazed pumpkin buttermilk donuts sound like the perfect fall breakfast indulgence.
10. Source:  Wholesome Yum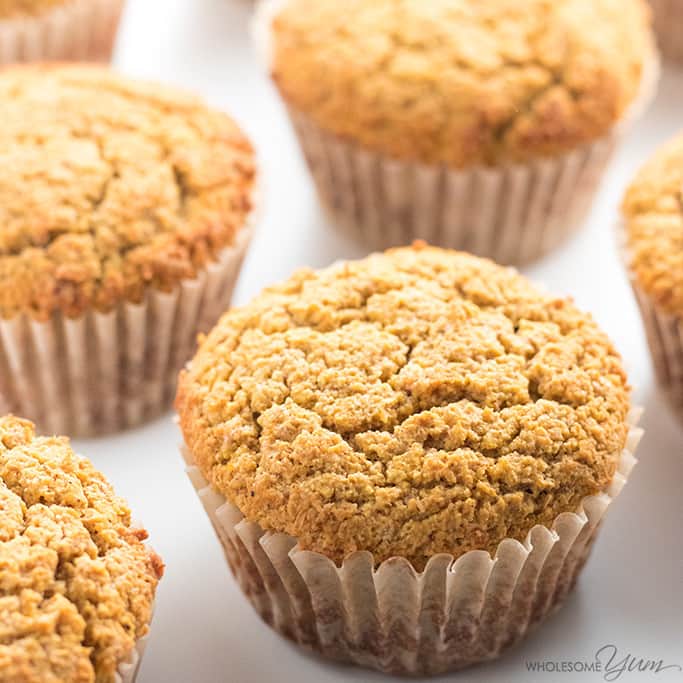 If you eat a gluten free, low carb, paleo diet, you can still have pumpkin muffins!
11. Source: All in All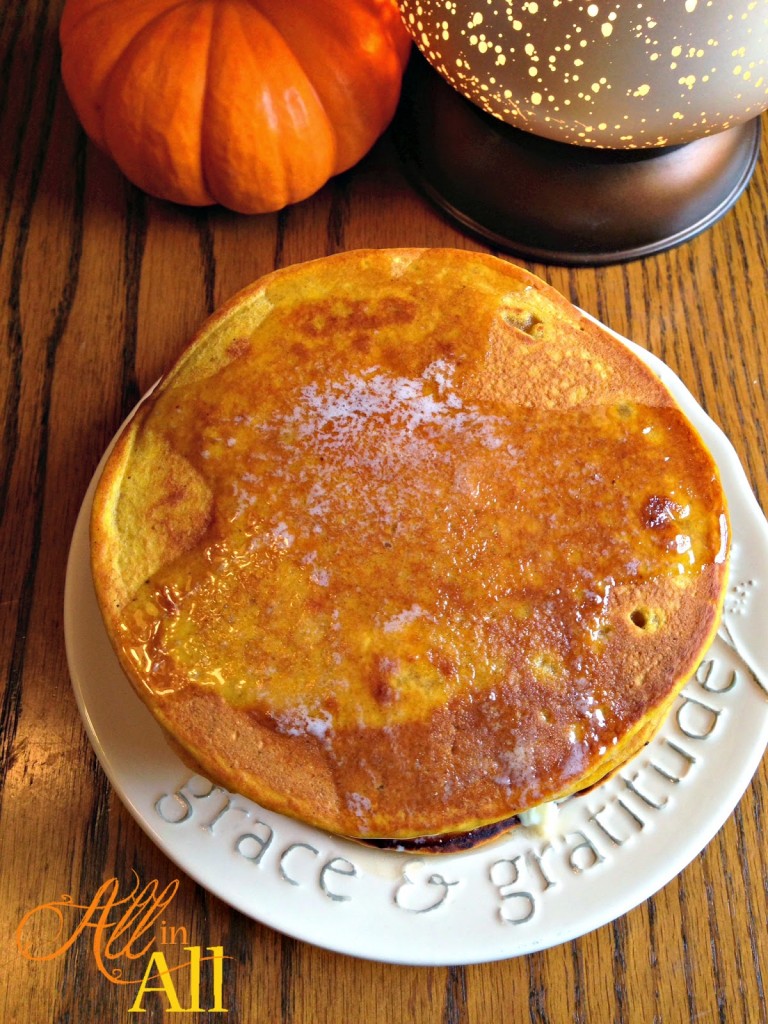 Come on over on Sunday and make me a plate full of these pumpkin pancakes, please.
12. Source: Five Minutes for Mom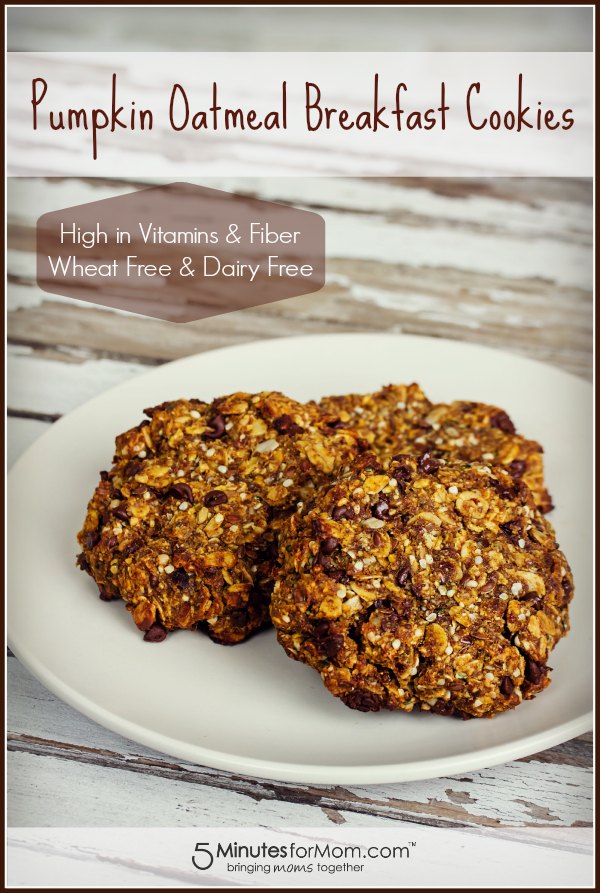 Looking for a healthy, quick breakfast on the go?  Try these pumpkin breakfast cookies.