Sugar cookies are always delicious, but they can be gorgeous, edible art, too.  Here are 12 beautiful autumn sugar cookies to inspire you.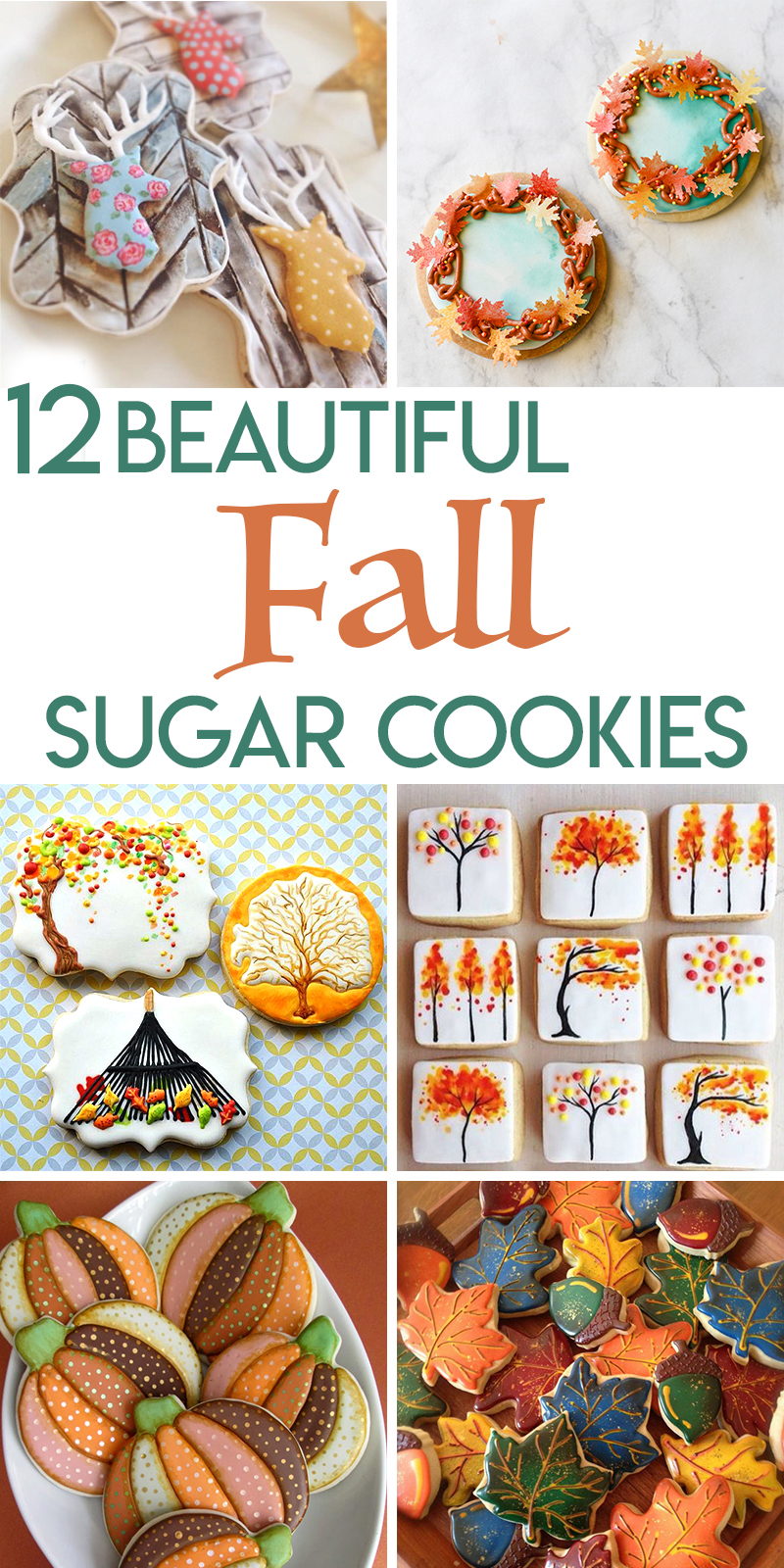 1.  Source: Bake at 350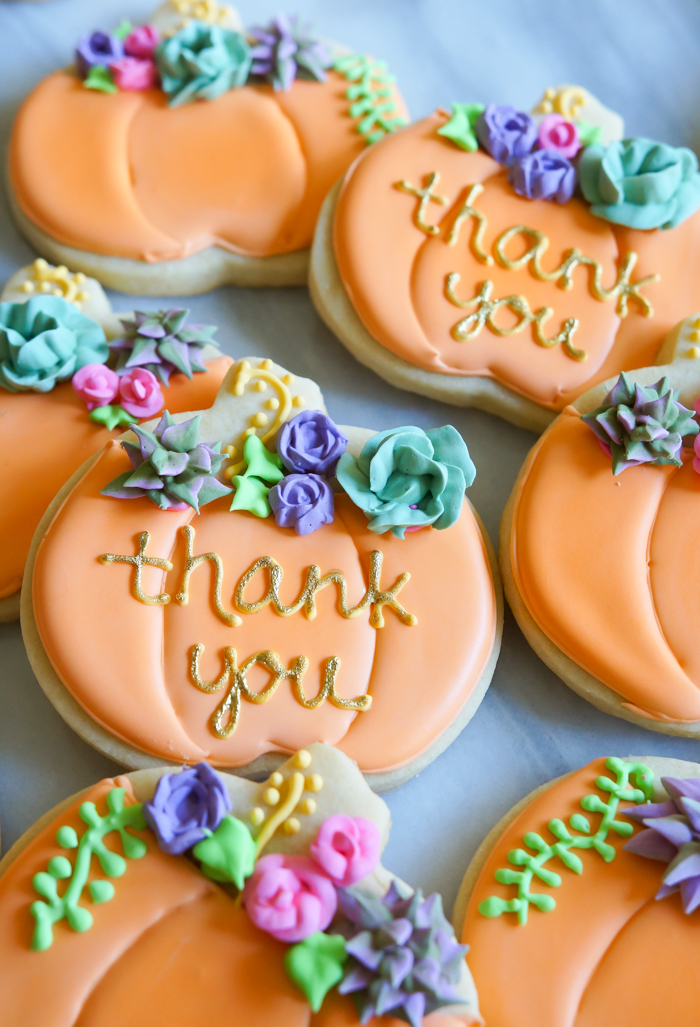 I love the soft colors and the mix of royal icing flowers and succulents on these darling pumpkin sugar cookies.
2. Source: Sweet Sugarbelle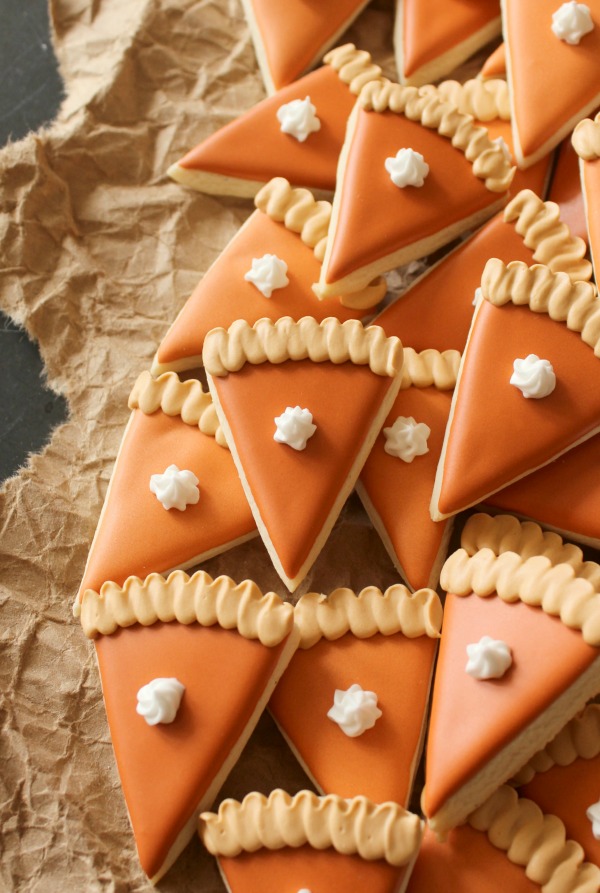 What could be more perfect for fall than pumpkin pie, in any form?  I love these mini pumpkin pie sugar cookies.
3. Source: Mama Mayer Bakery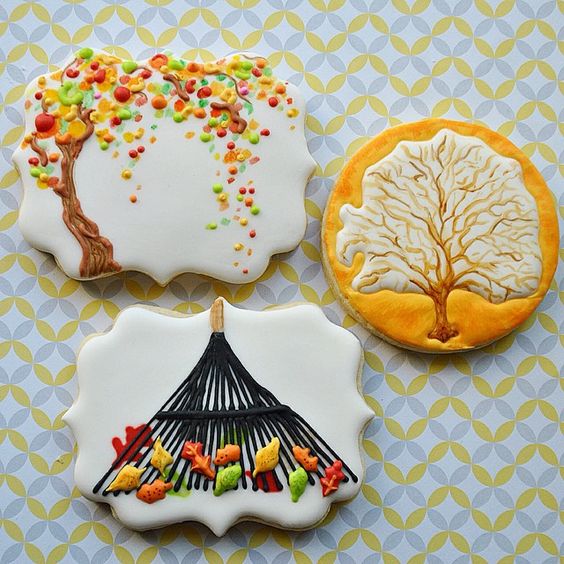 Gorgeous, hand-painted sugar cookies show off the best of the autumn season.
4. Source: Baked on Briar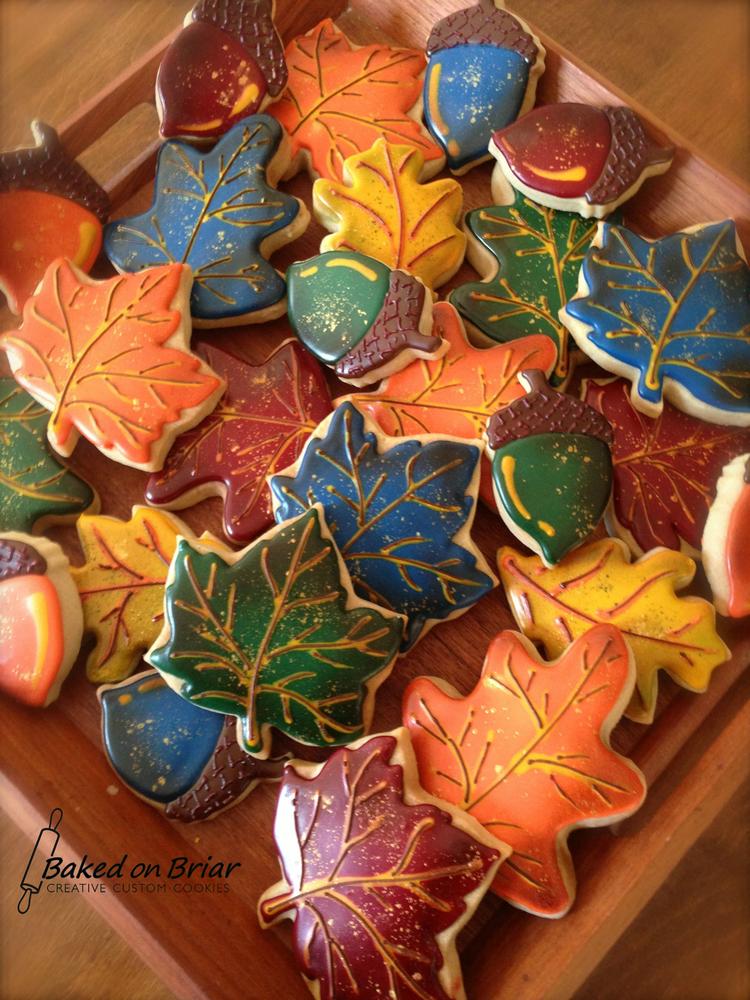 I love the unexpected pops of blue and deep green in this collection of fall leaf cookies.  The gold paint adds an elegant touch, too.
5. Source: Wilton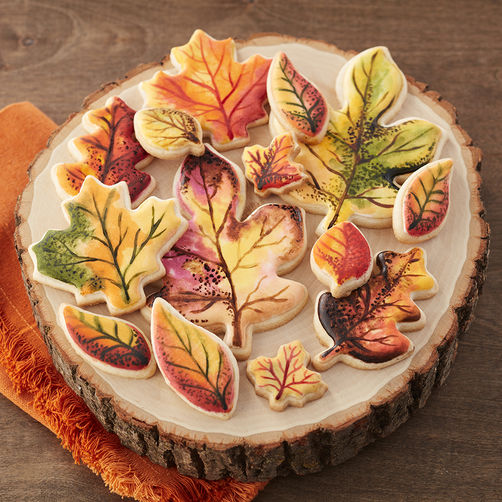 Watercolor style painting is the perfect technique for making colorful, natural, gorgeous fall leaf sugar cookies.
6. Source: Tea Party Cakes by Naomi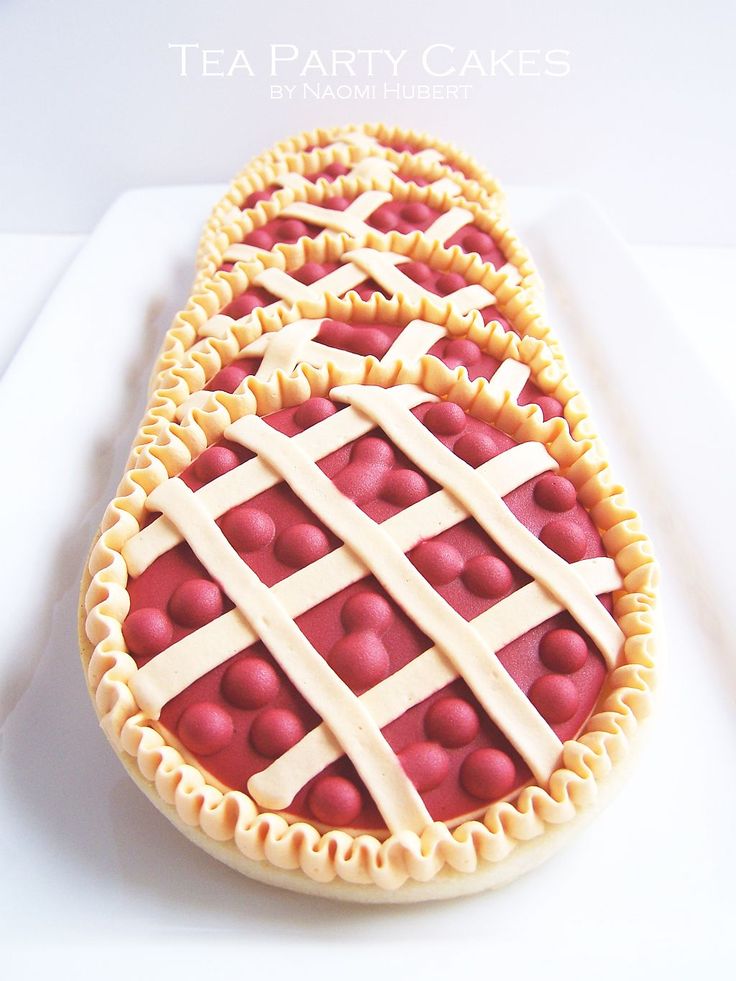 More pie!  This time cherry pie, in adorable cookie form.
7. Source: Hobeika Art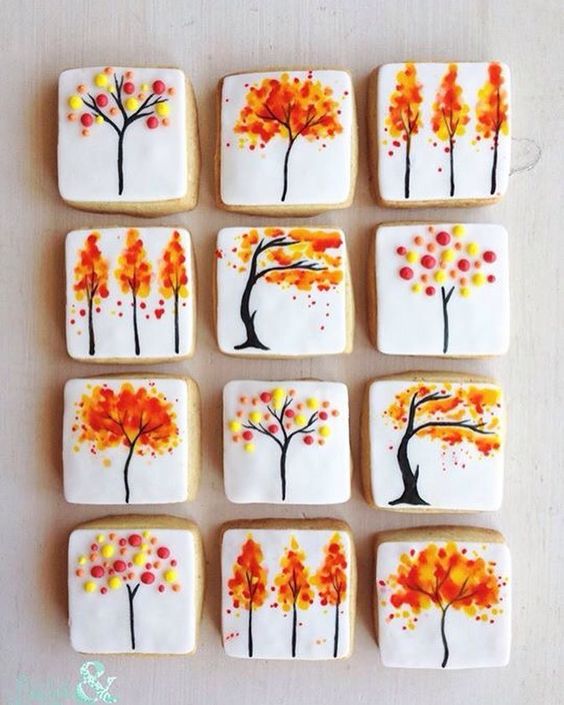 I love the mix of textured icing and hand-painting techniques on these fall sugar cookies.
8. Source: Tikkido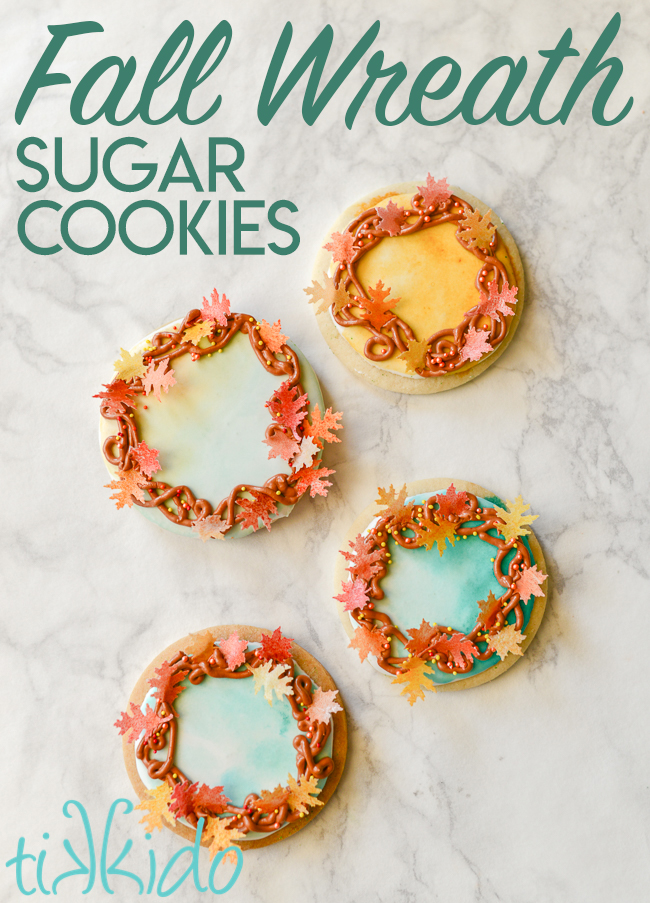 The leaves on these fall leaf wreath cookies are made from wafer paper painted with food coloring.
9. Source: Arty McGoo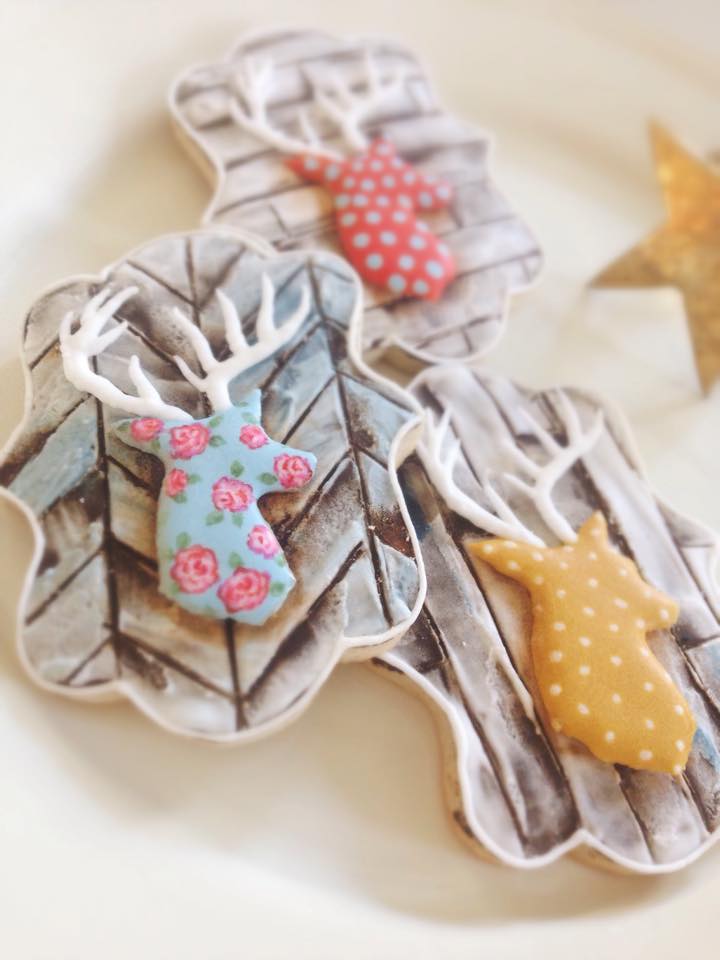 I love the patterned deer heads on these gorgeous autumn cookies.  The fabric-inspired designs add such a whimsical touch, and the wood paneled effect is remarkable.
10. Source: Tikkido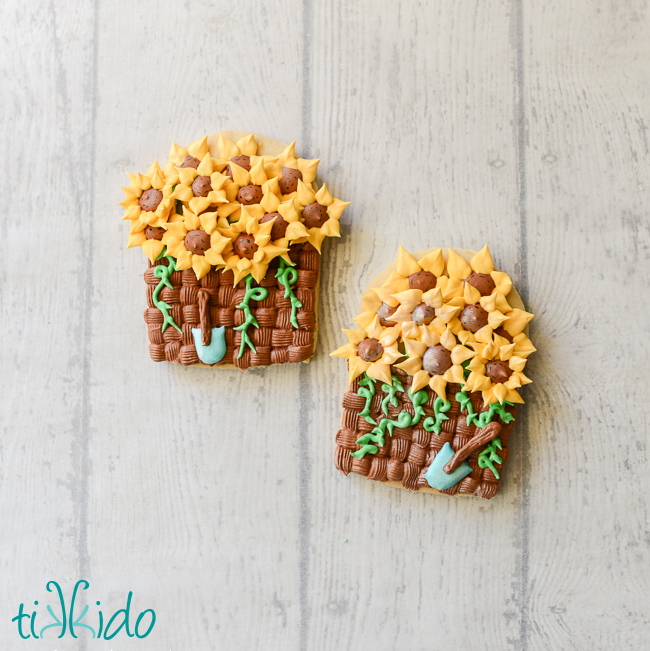 These cookies look like a basket of sunflowers.  What a cheerful way to welcome autumn.
11. Source:  Sweet Sugarbelle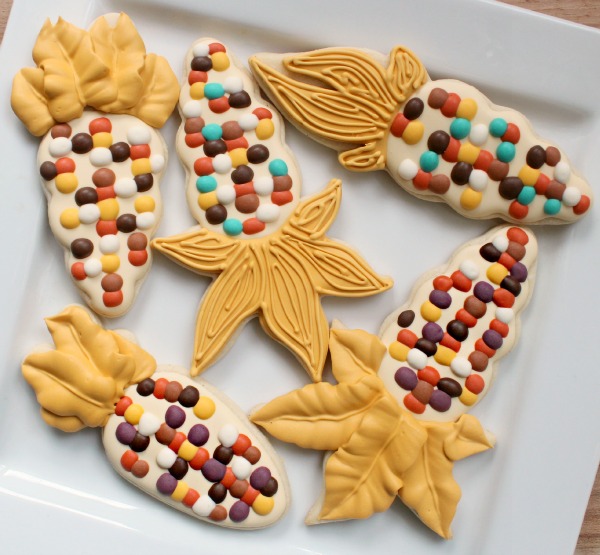 I love the colors on these Indian corn sugar cookies from Sweet Sugarbelle.
12. Source: Cupcookie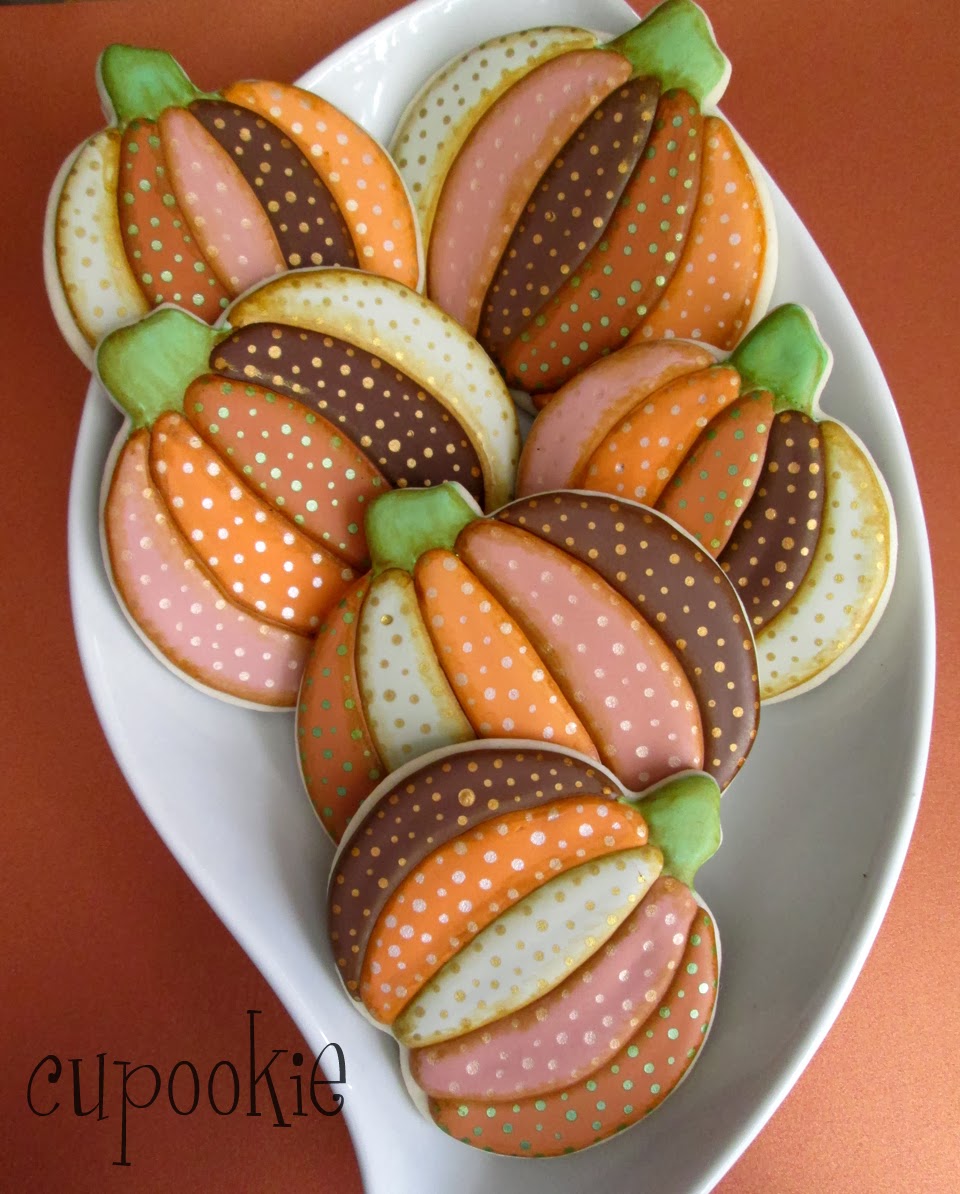 The shading and the gilded polka dots on these sugar cookie pumpkins is absolutely delightful.  Whimsical, yet elegant.