Ooooh, Fudge.  What a fabulous treat to make for those holiday goodie and cookie trays!  I love the amazing variations and flavors out there, too.  I'm going to have to try that maple bacon fudge for sure, this year.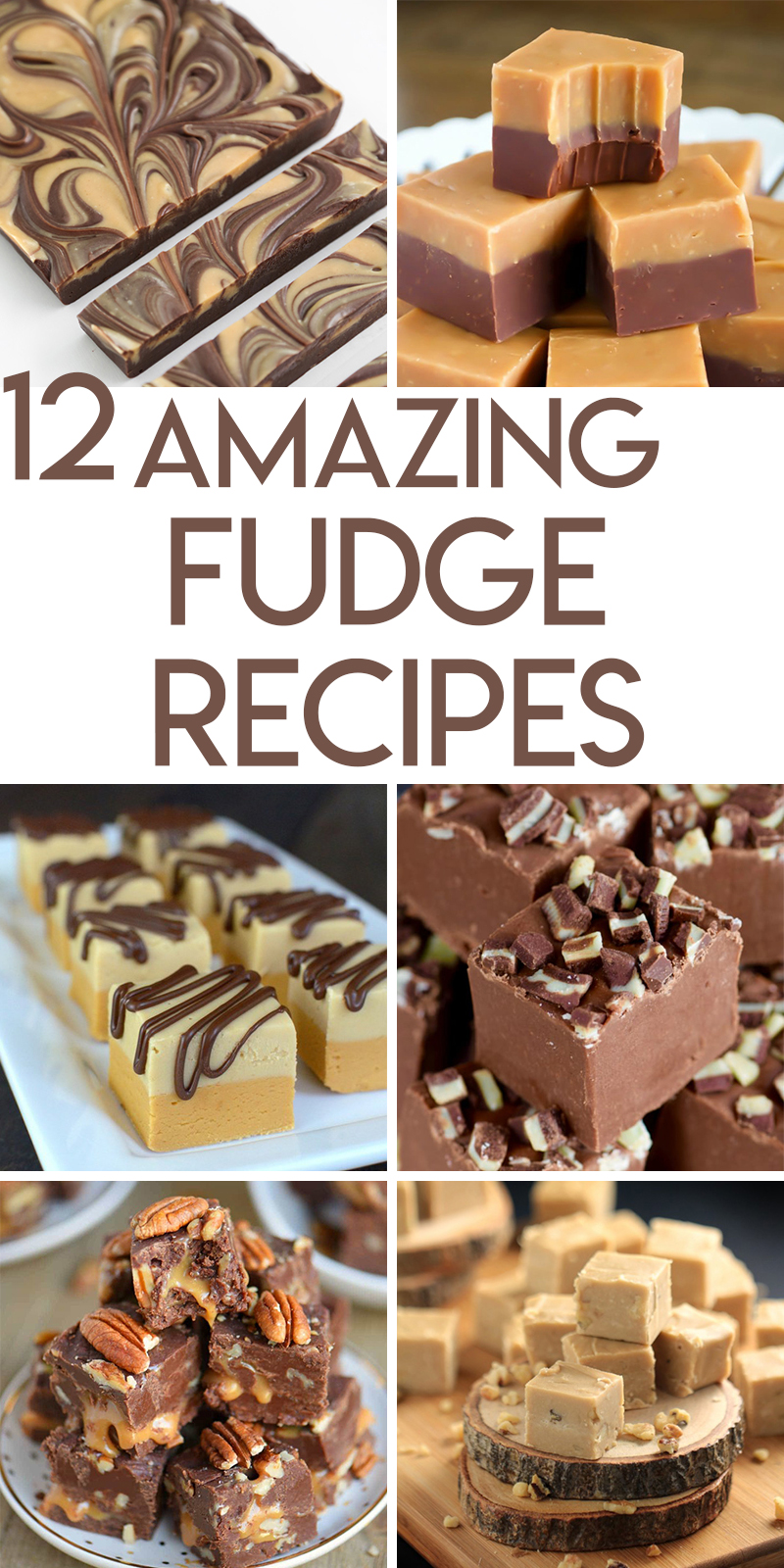 1. Source: Aunt Bee's Recipes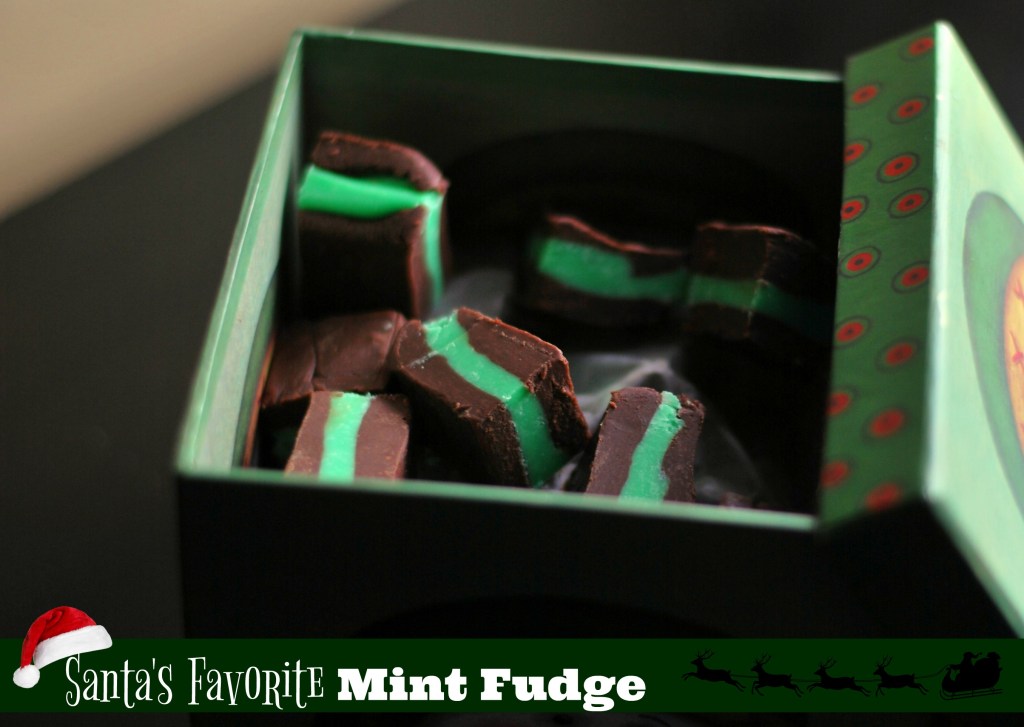 You can't go wrong with chocolate and mint together!  I love the pretty layers in this mint fudge recipe.
2. Source: Something Swanky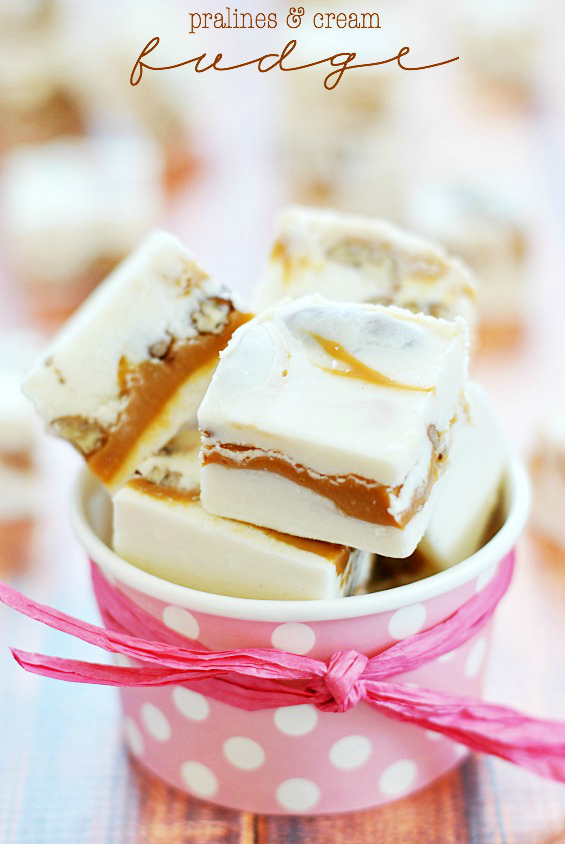 Pralines and cream ice cream is my favorite flavor ever, so I'm pretty sure that I'd adore this pralines and cream fudge recipe, too.  Just look at those swirls of caramel!
3. Source: Back for Seconds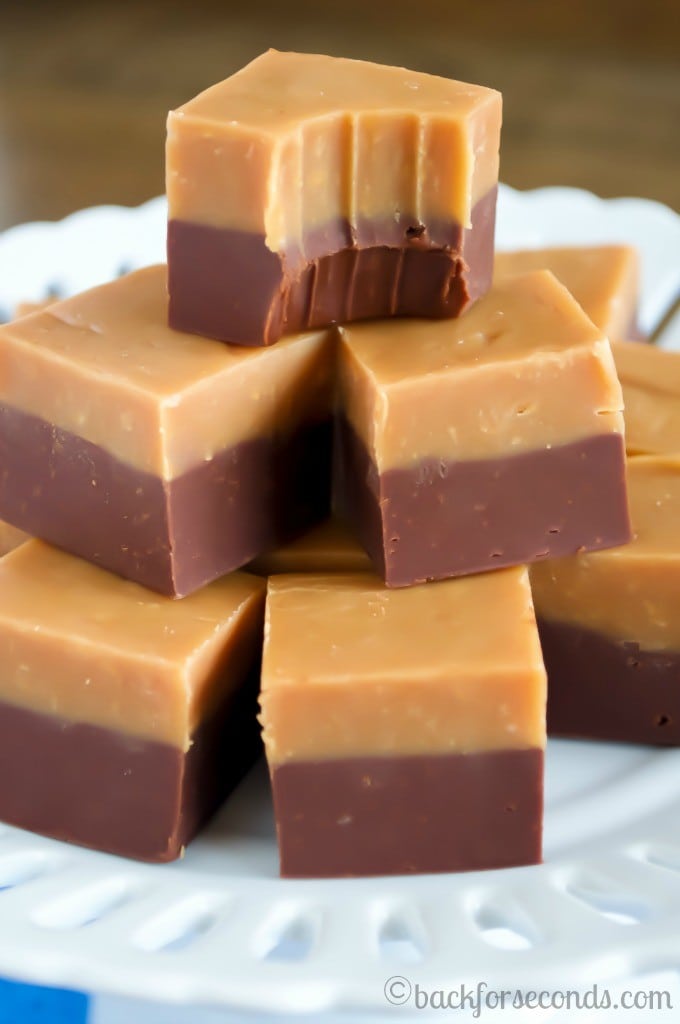 Double decker, layered chocolate and peanut butter fudge is a Christmas classic.
4. Source: Frugal Mom, Eh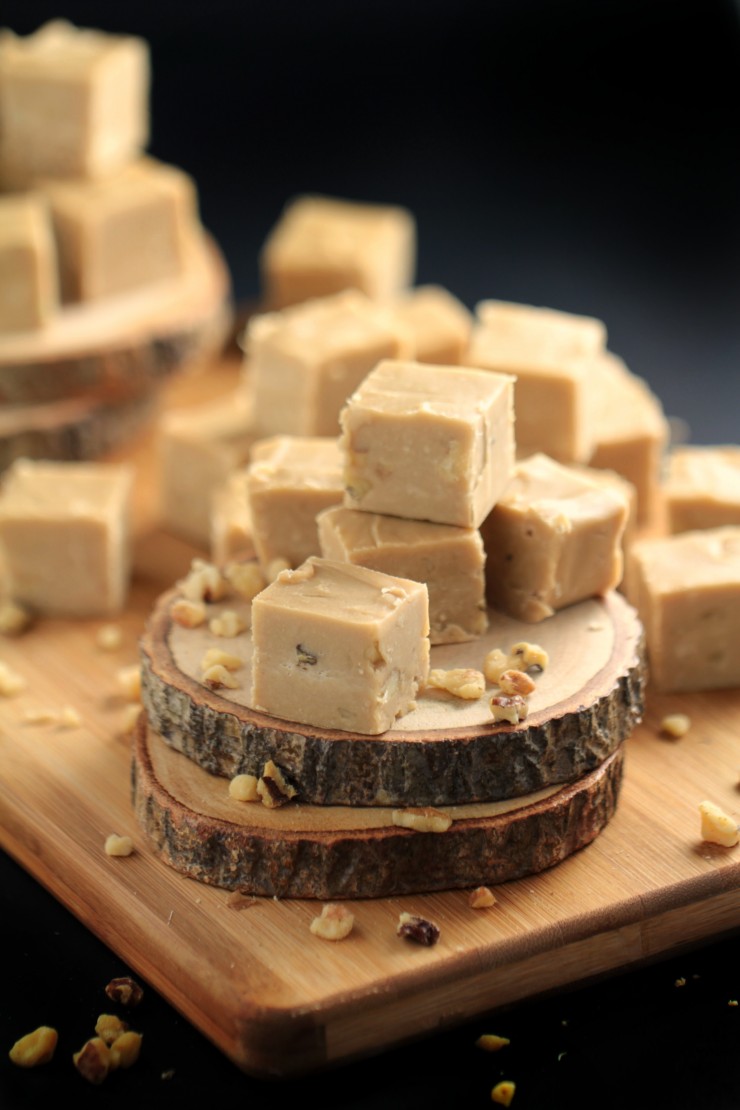 Old fashioned maple and walnut fudge is SO GOOD.
5. Source: Mom on Time Out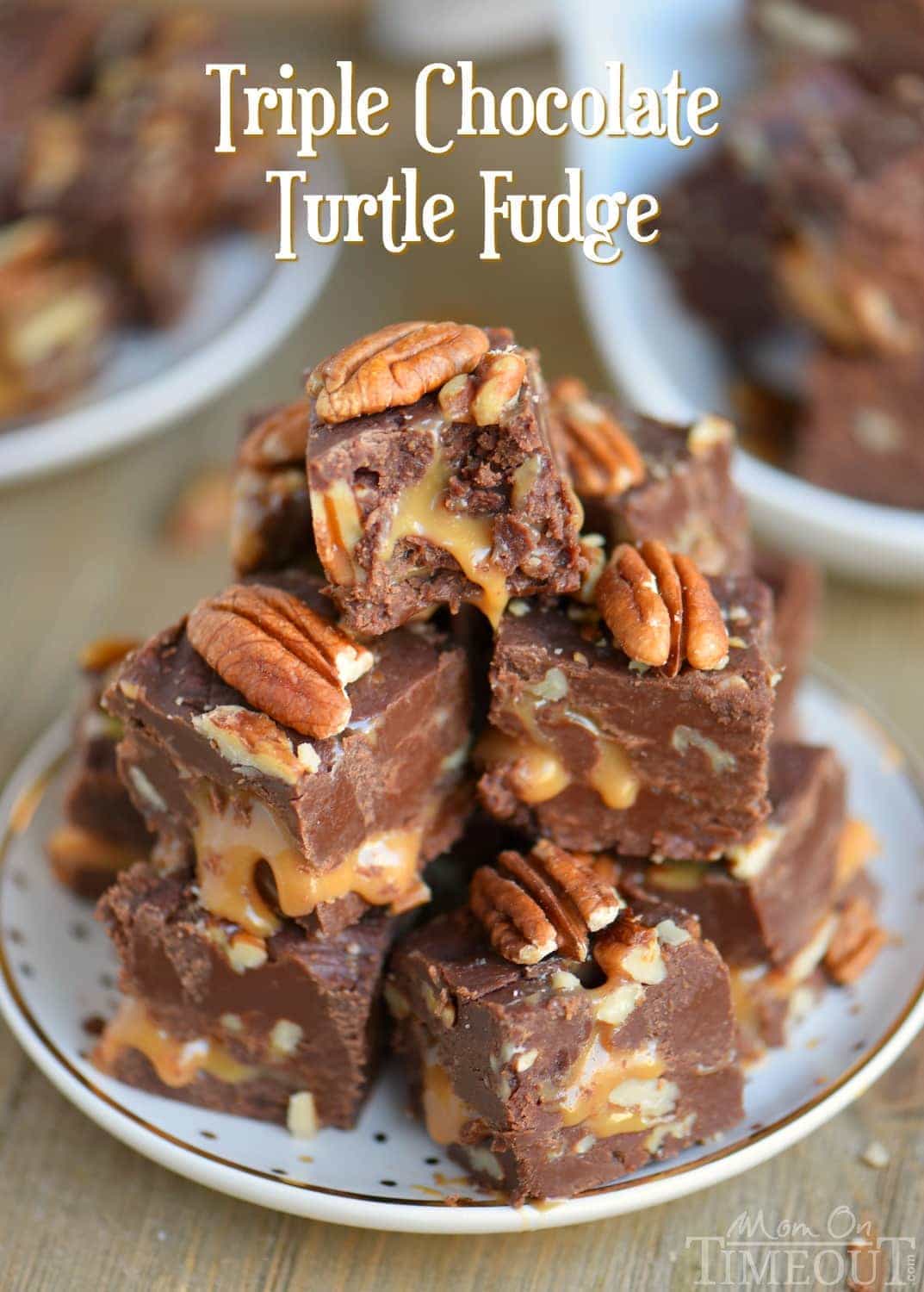 Oooh, look at the gooey caramel bits in this triple chocolate turtle fudge.
6. Source: Inside Bru Crew Life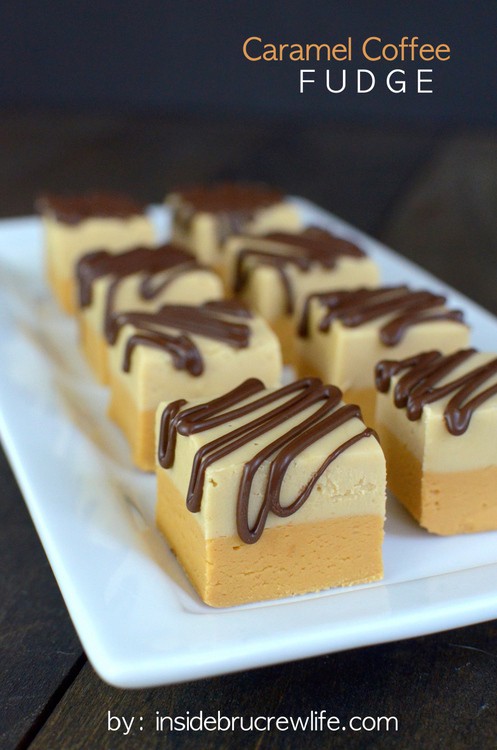 This caramel coffee fudge is totally ok to eat for breakfast, right?  Right?
7. Source: Ashlee Marie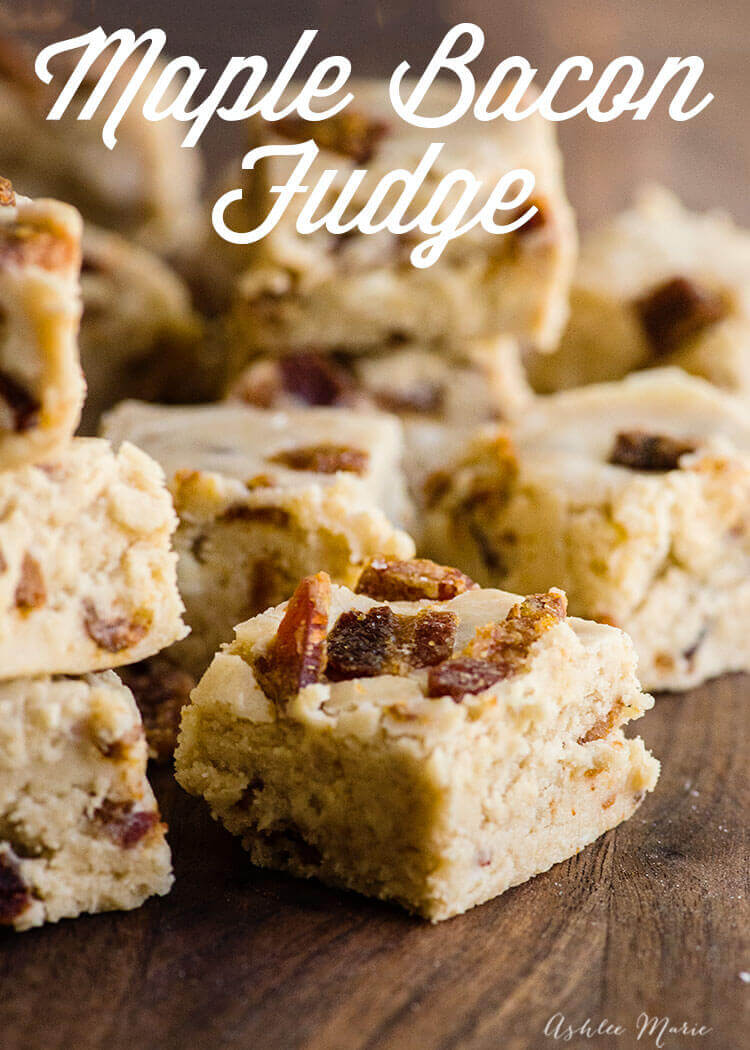 By that logic, I'm pretty sure this maple fudge with candied bacon is legitimate breakfast food, too.
8. Source: Cookie Dough and Oven Mitt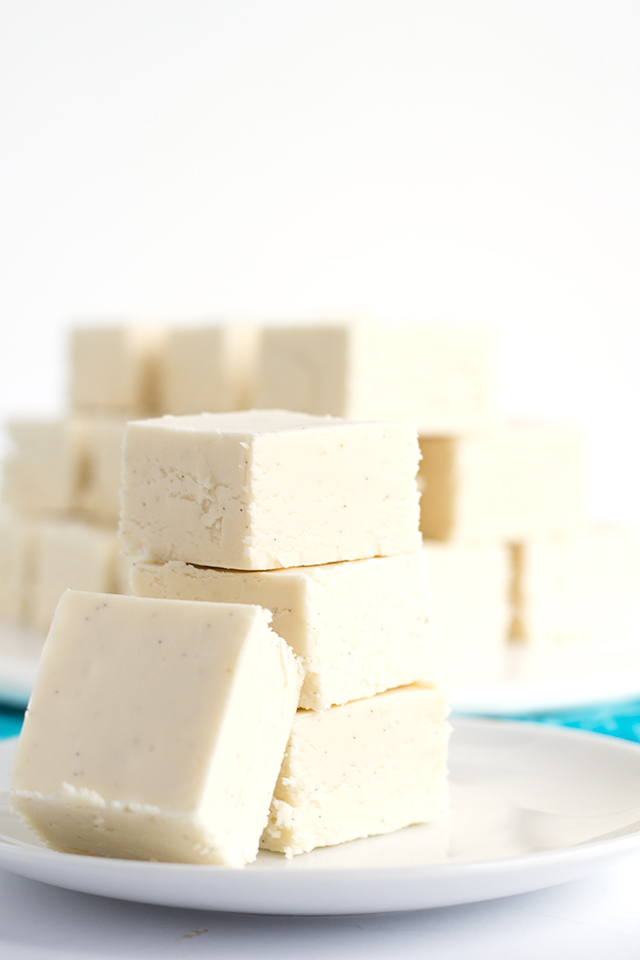 Not a chocolate person?  This vanilla fudge looks heavenly.
9. Source: Baking Beauty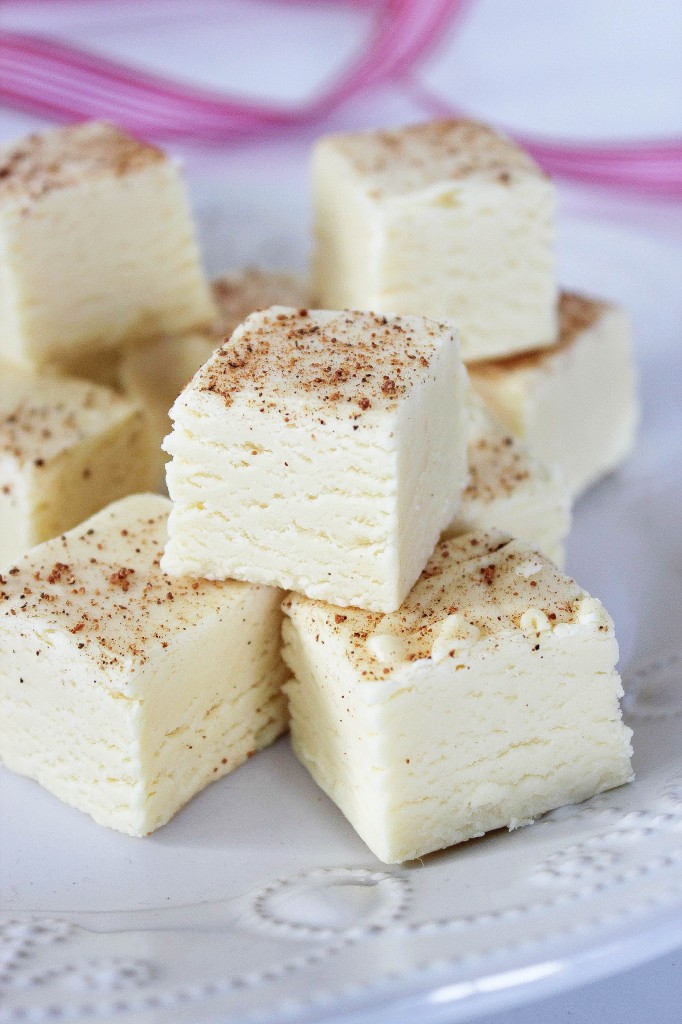 Or how about an eggnog fudge recipe?
10. Source: Sprinkle Bakes
Peanut butter and chocolate fudge gets extra pretty when swirled together like this.
11. Source: Julie Blanner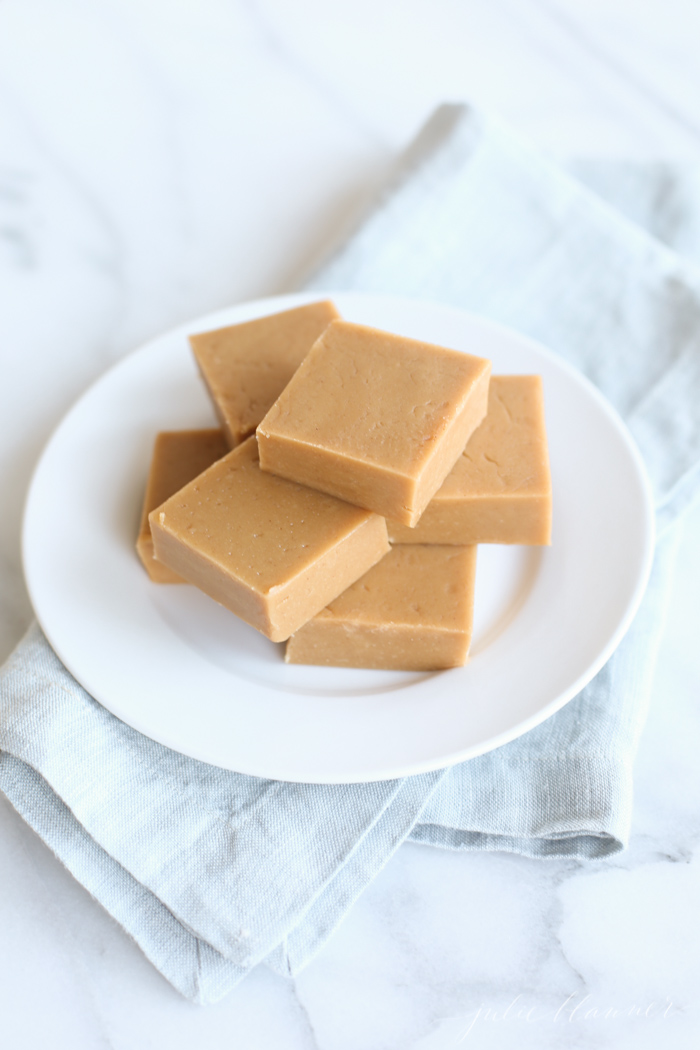 Or maybe you're a peanut butter purist.  For you, there's classic peanut butter fudge.
12. Source: Wine and Glue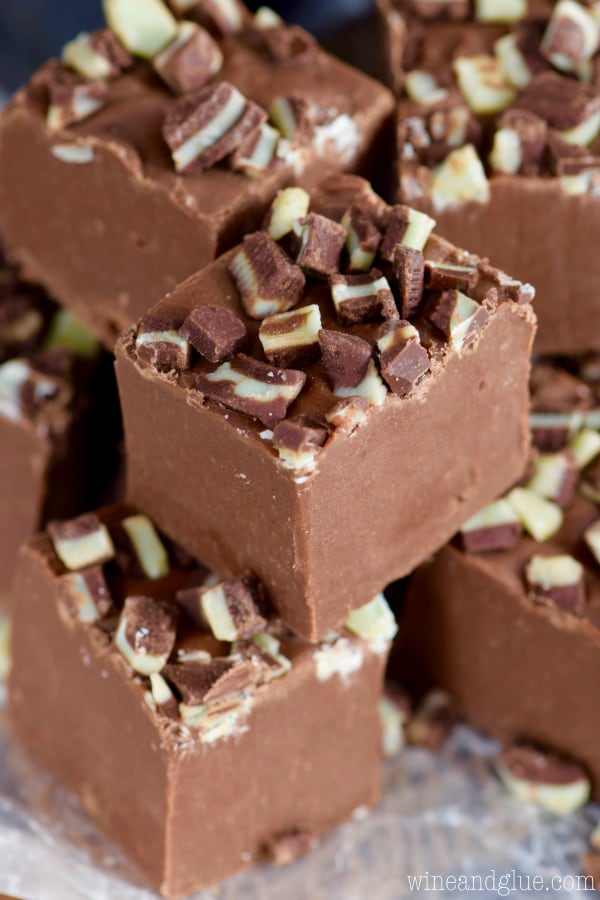 Me, I think I'll end the night with a piece of this Bailey's Irish cream fudge.  Yum!