Baking isn't always sweet!  Here are 13 elegant appetizers to whip up for a New Year's Eve party.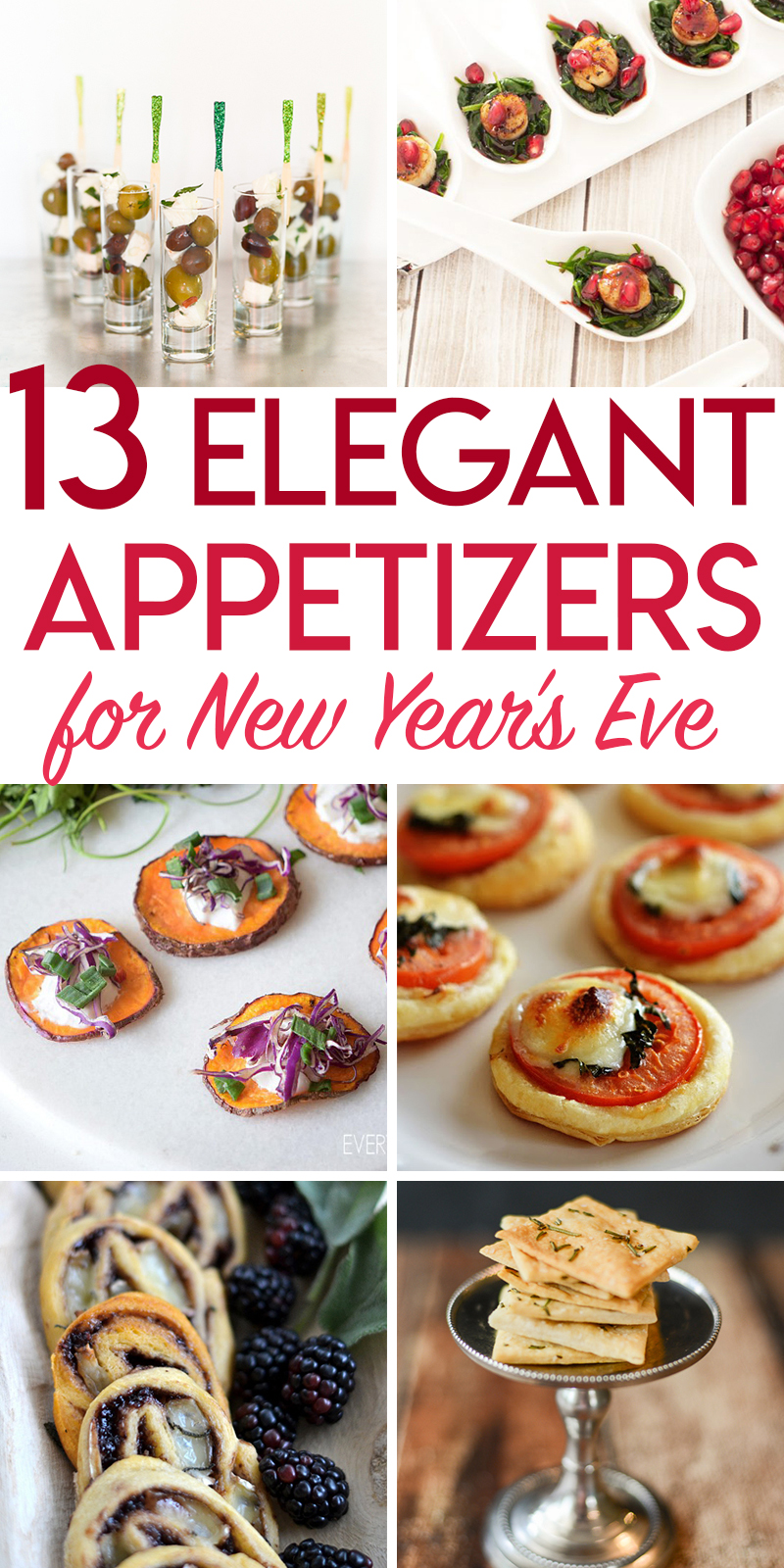 1. Source: Tikkido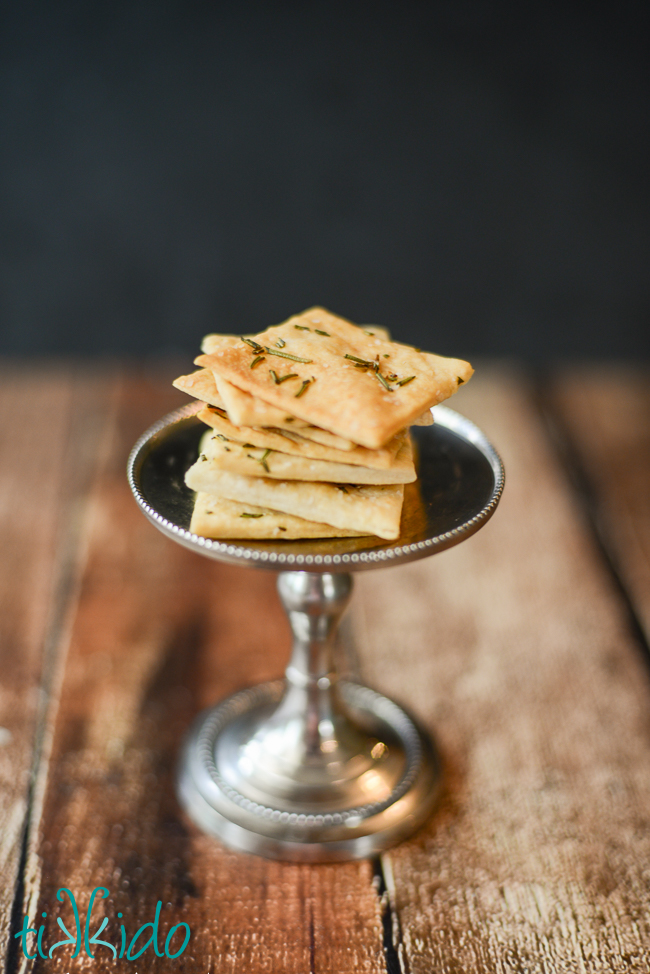 Homemade crackers with rosemary and sea salt will wow your guests, but they're really easy to make.
2. Source: Show Me the Yummy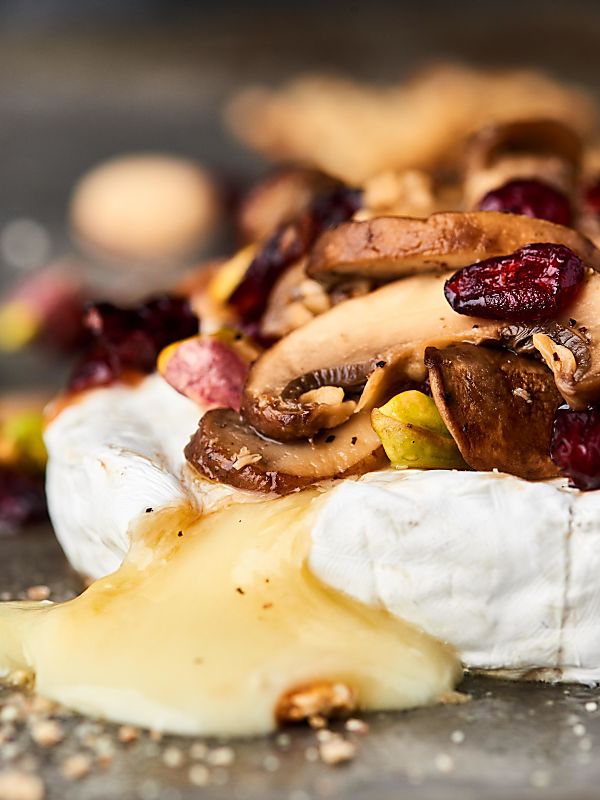 Melted, baked brie is topped with brut champagne, buttery mushrooms, and crunchy pistachios.
3. Source: Everyday Savvy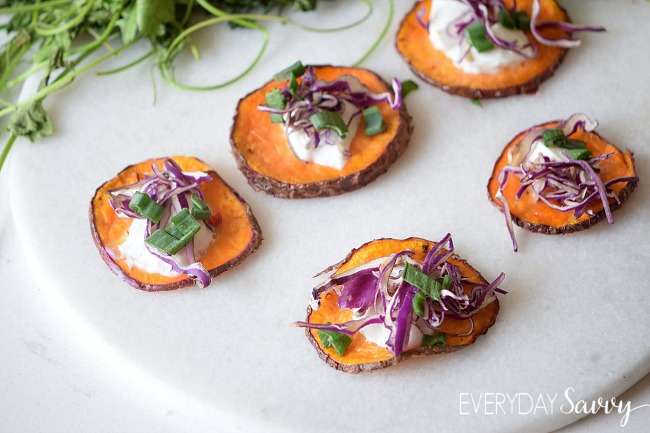 Sweet potato crisps topped with crunchy slaw make an amazing (and very healthy) appetizer.  Plus it's just pretty!
4. Source: Life in the Lofthouse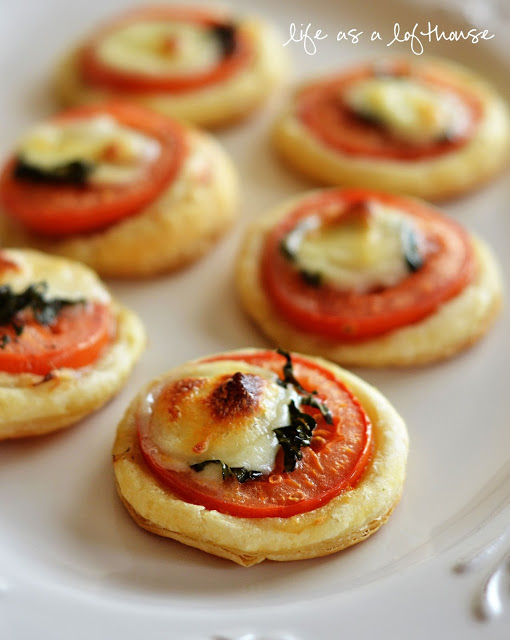 Mini tomato and mozzarella tarts are finger-food party perfection.
5. Source: Two Healthy Kitchens
It's still cranberry season!  Dress up your New Year's Eve offerings with these cranberry and goat cheese crostini.
6. Source: Good + Simple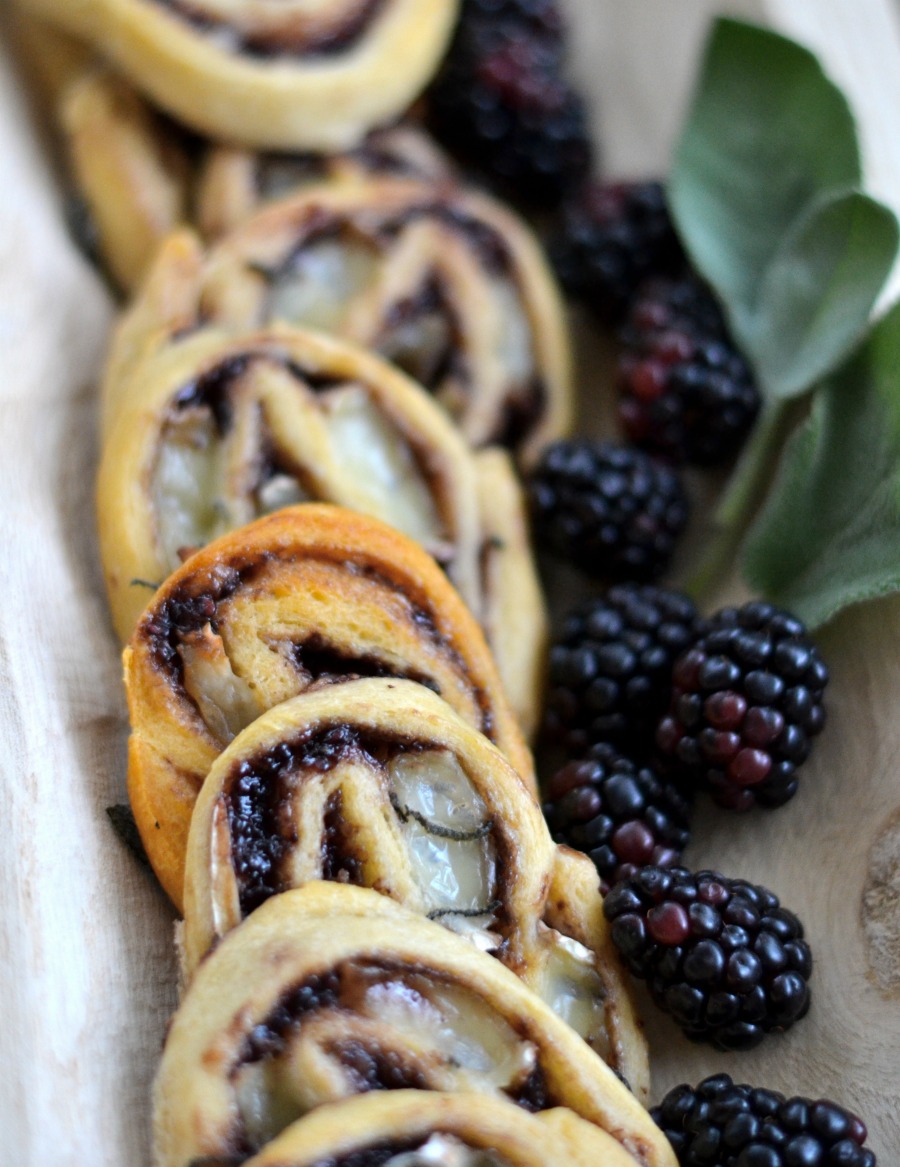 Brie, blackberry jam, and sage pinwheel.  Doesn't it look elegant and delicious . Perfect for New Year's Eve.
7. Source: Frog Prince Paperie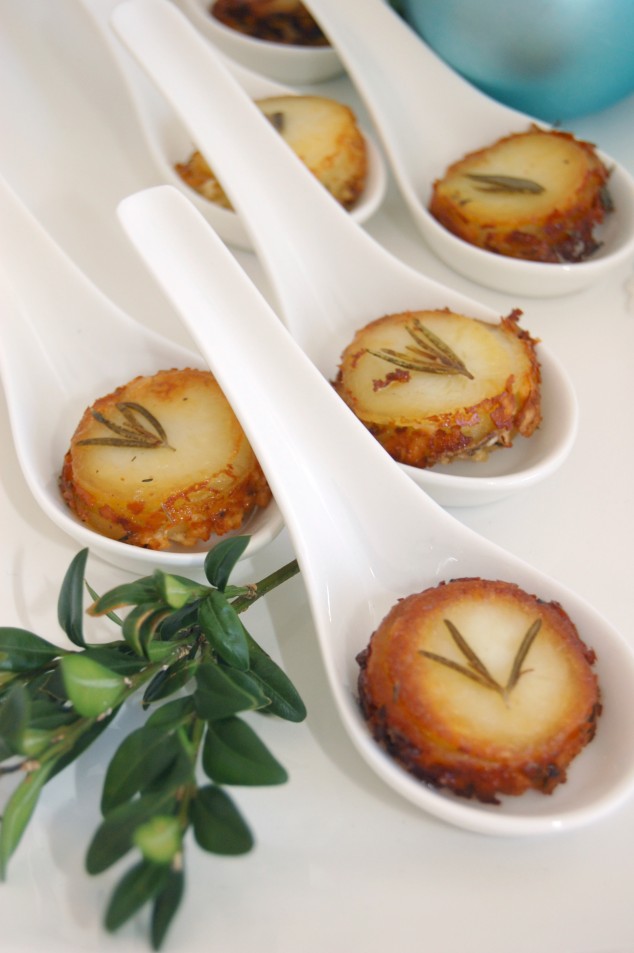 You know this appetizer recipe for pommes annette is fancy and elegant because it's in French.  😉
8. Source: The Creative Bite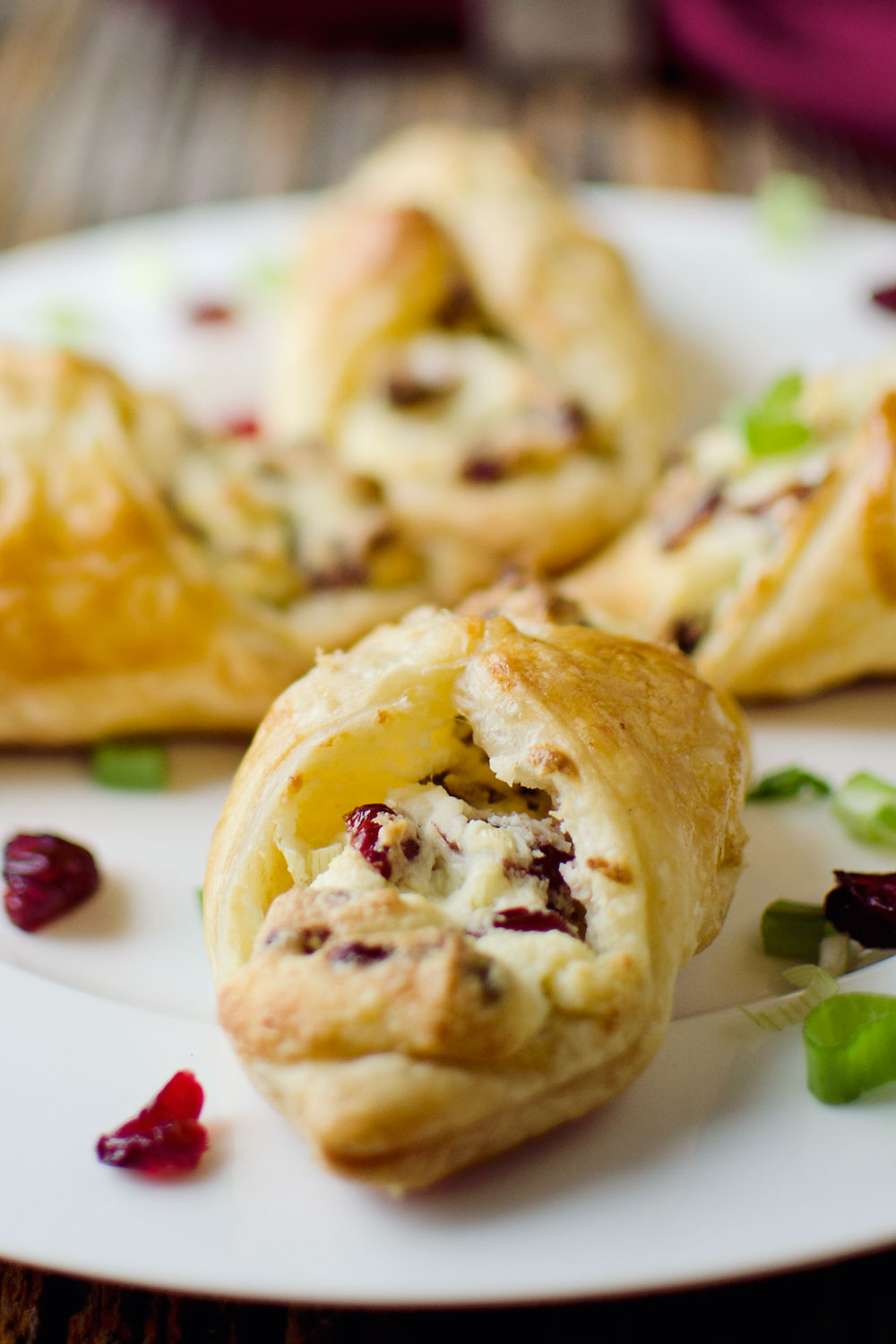 Everything is delicious in puff pastry, isn't it?  I love these cranberry and whipped feta puffs appetizers.
9. Source: Frog Prince Paperie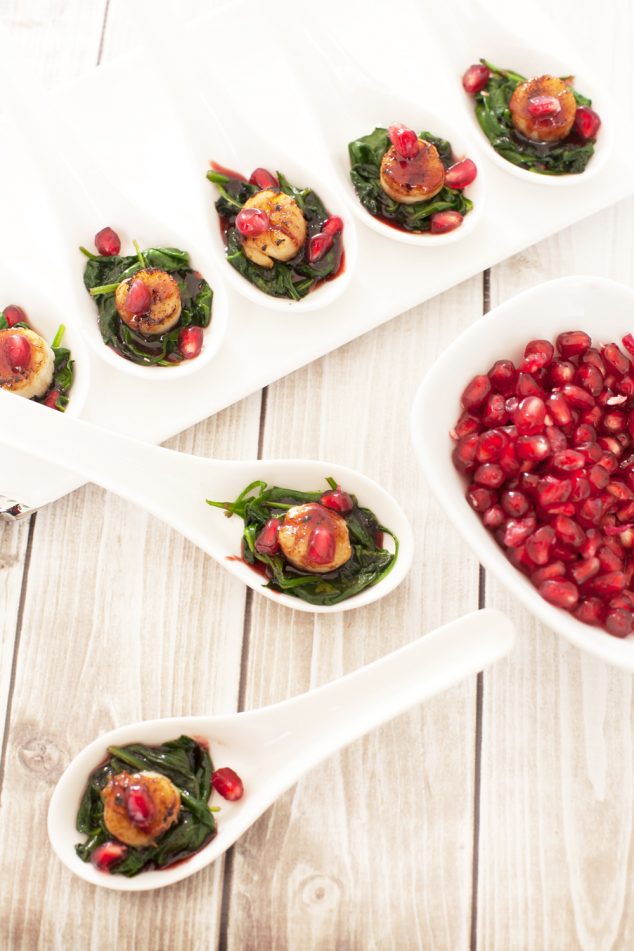 Want a healthy and impressive appetizer for new year's eve?  Pomegranate scallop appetizer.
10. Source: Nerds with Knives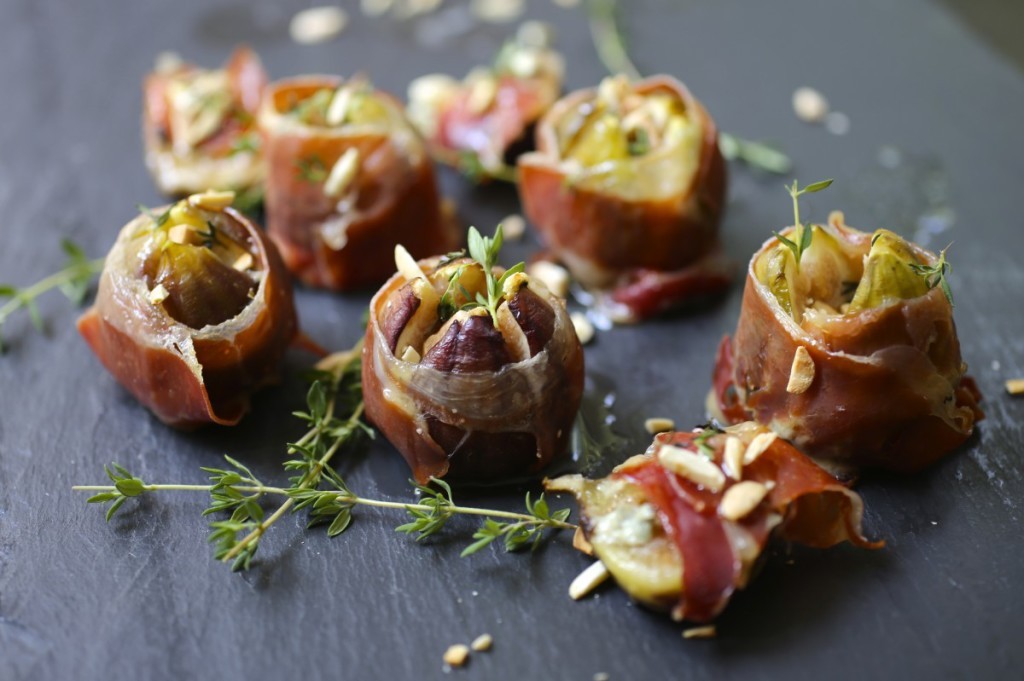 Don't these roasted figs stuffed with blue cheese and wrapped in serrano ham look absolutely amazing?
11. Source: Tikkido
This is hardly a recipe, but it's an easy and elegant and delicious appetizer idea.
12. Source: What's Cooking in Chicago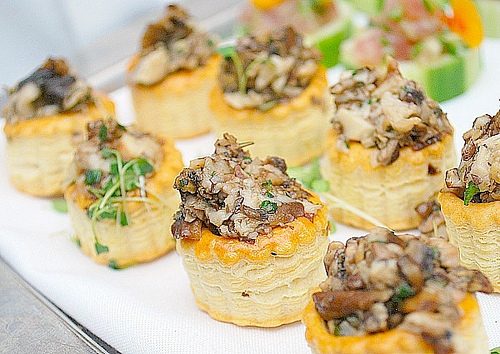 Herbed Mushroom Stuffed Pastry Cups–more puff pasty elegance!
13. Source: Sizzling Eats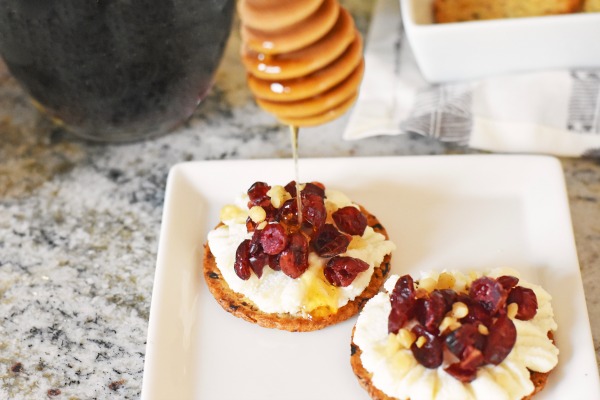 These Cranberry Ricotta Bites Appetizers look so easy and delicious!  Just the thing for a last minute New Year's Eve appetizer.