I can't get enough of not-too-spooky, friendly monsters for Halloween.  Here's a collection of 17 fabulous monster-themed treat recipes and tutorials.
1.  Source:  Chelsea's Messy Apron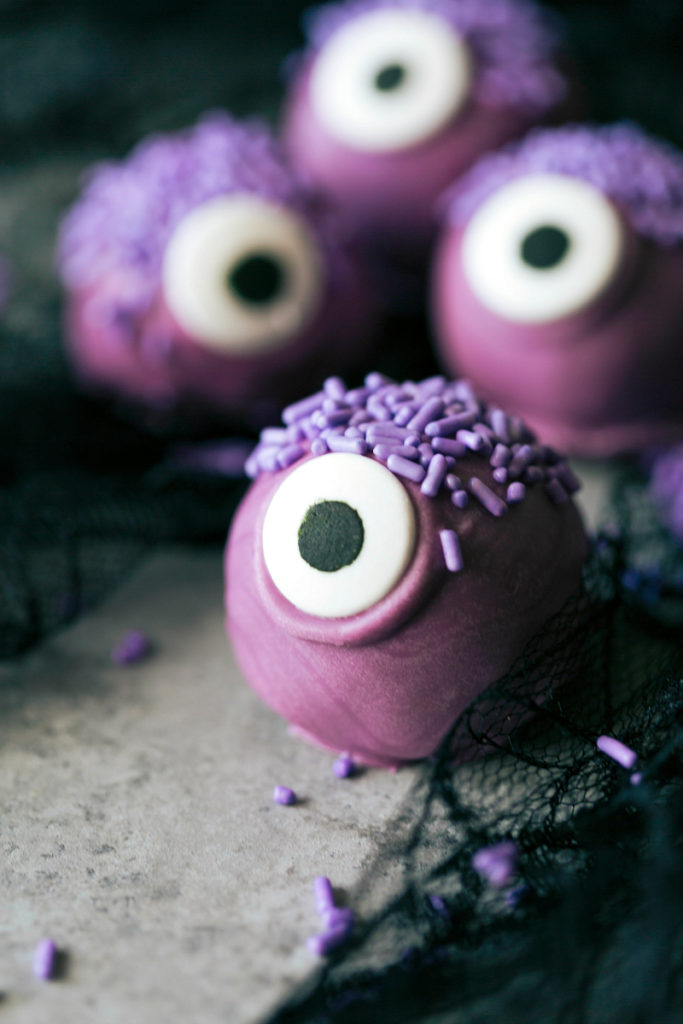 Purple?  One big eyeball?  Sprinkles?  Too cute to eat.
2. Source:  The Decorated Cookie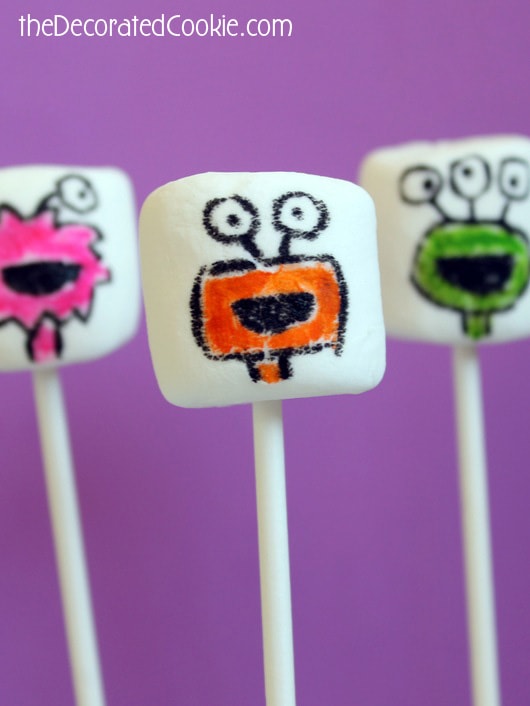 Who doesn't like marshmallows?  And food on sticks?  And monsters?  This easy craft hits the delicious trifecta.
3. Source: The Decorated Cookie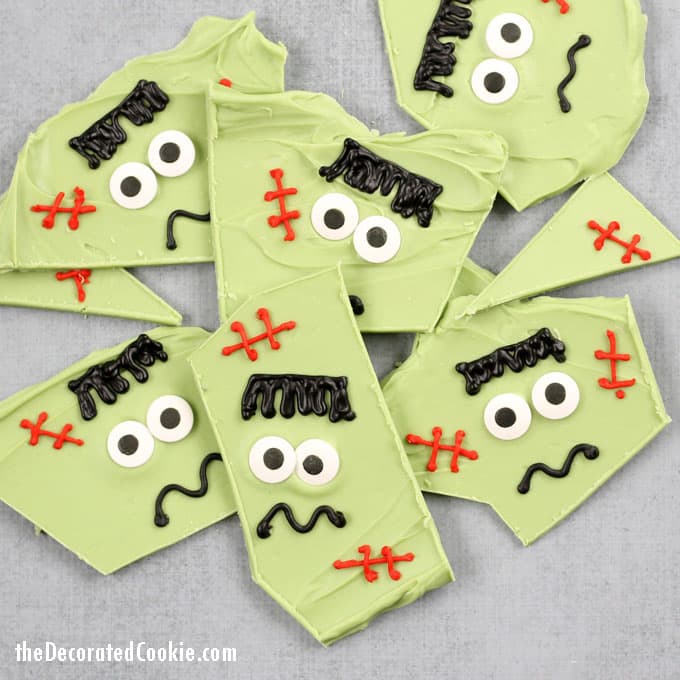 You don't need to be an amazing artist to make this Frankenstein('s monster) themed candy bark.
4. Source:  Chelsea's Messy Apron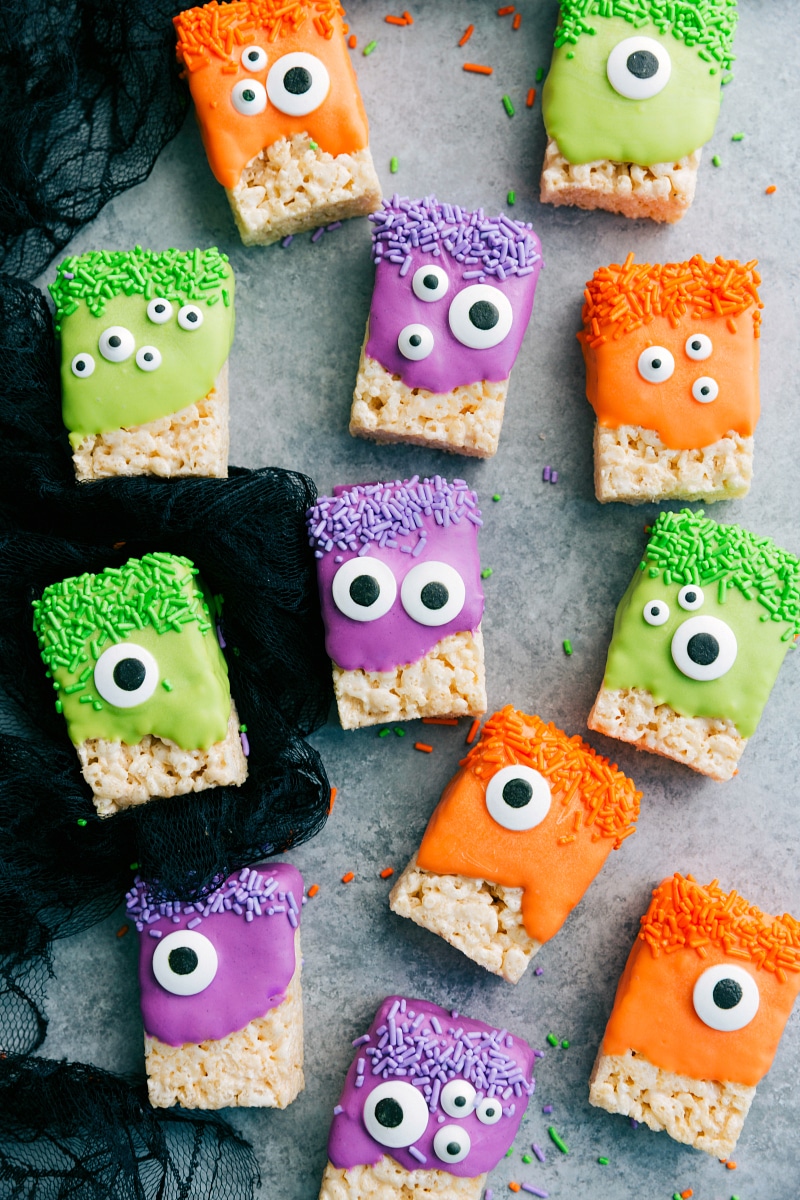 You could even dress up pre-made and purchased Rice Krispie Treats to make these adorable Halloween monsters.
5. Source:  Your Homebased Mom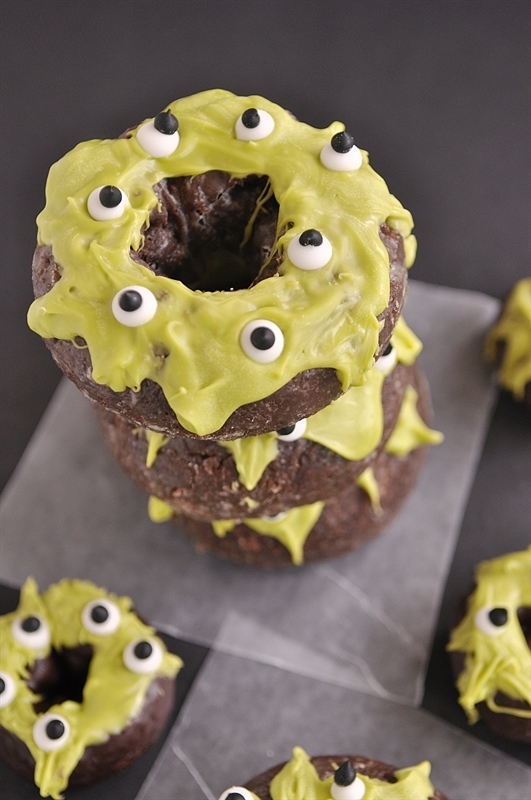 Here's another way to dress up store-bought treats for your Monster themed party.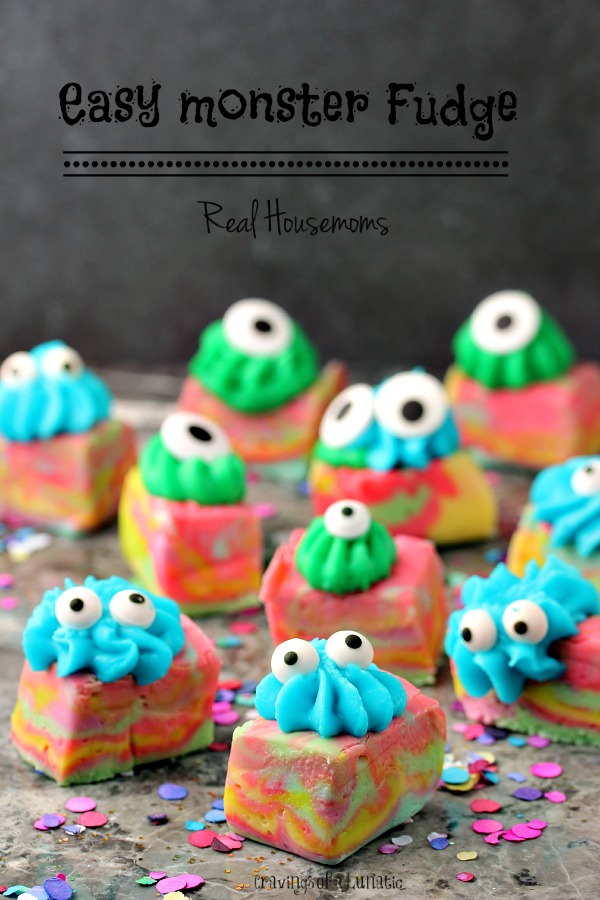 Did you say fudge?  And easy?  Oh yeah.
7. Source: Modern Parents Messy Kids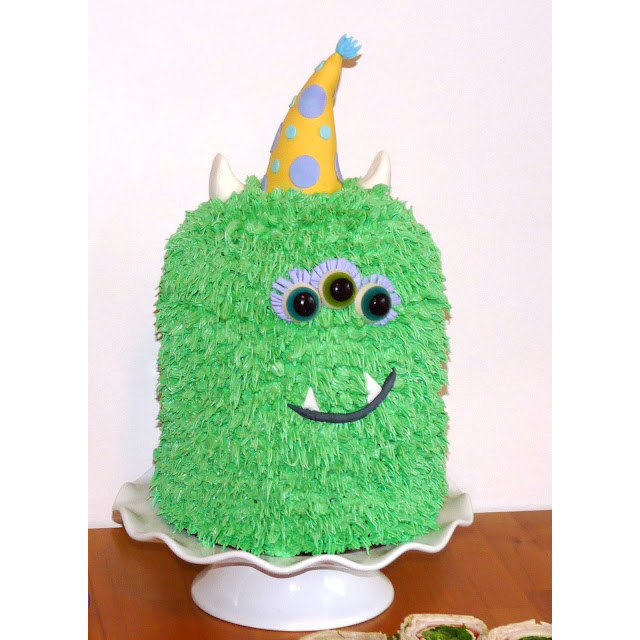 The techniques used to make this cute monster cake are really easy.  Anyone really CAN do it.
8. Source: The Decorated Cookie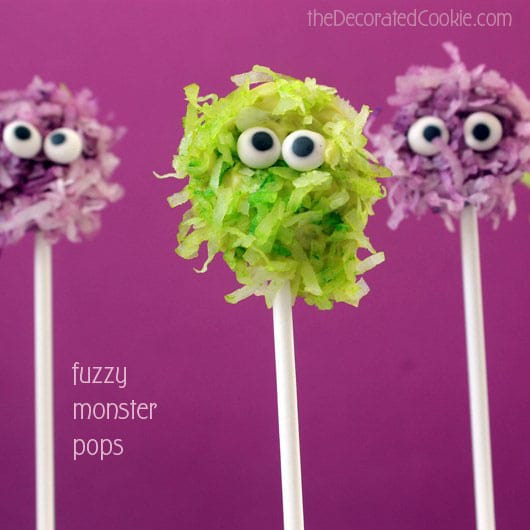 Colored coconut makes the perfect edible monster fur.
9. Source: Cookies with Character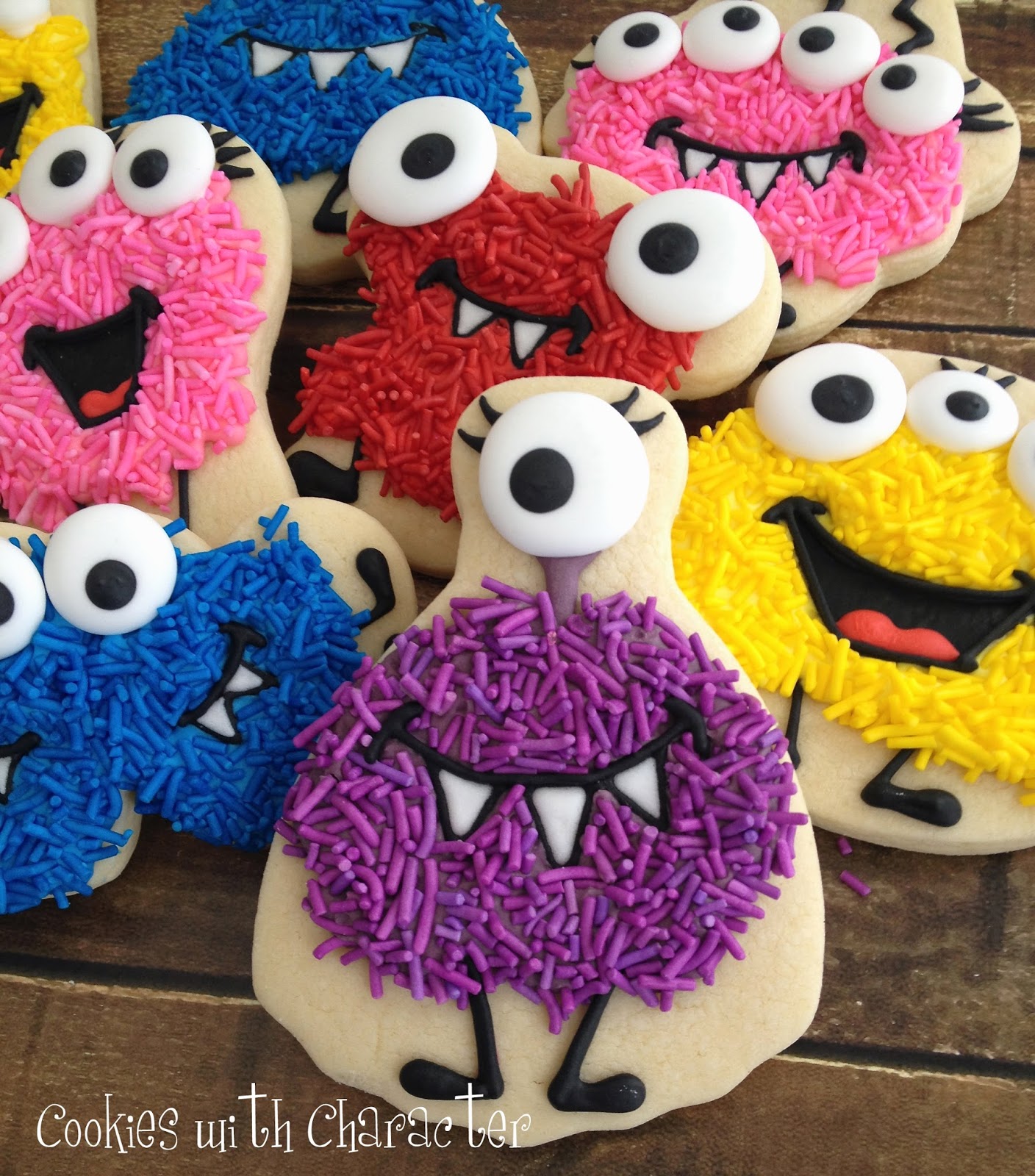 Sprinkles make amazing monster fur, too!
10: Source: Life with the Crust Cut Off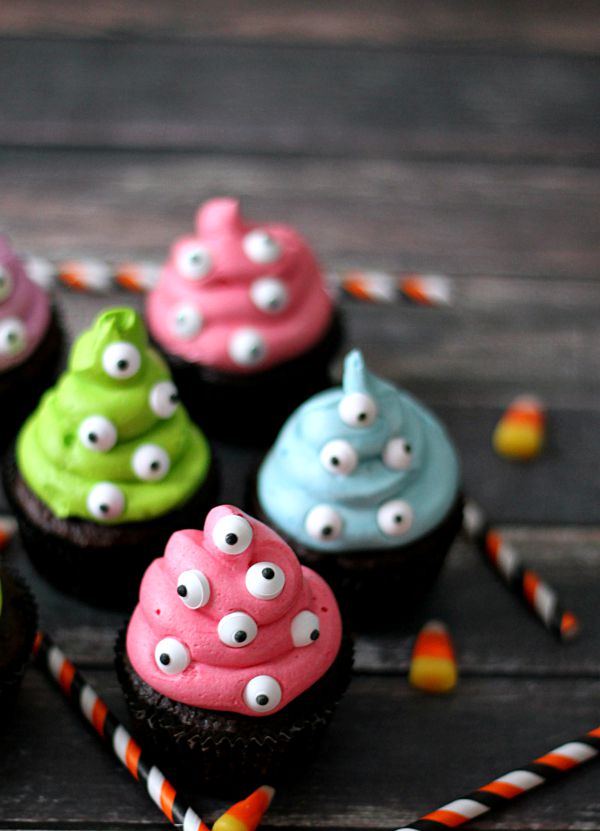 I love how easy monsters are!  Slap some edible googly eyes on anything and it instantly becomes an adorable monster.
11. Source: Fork and Beans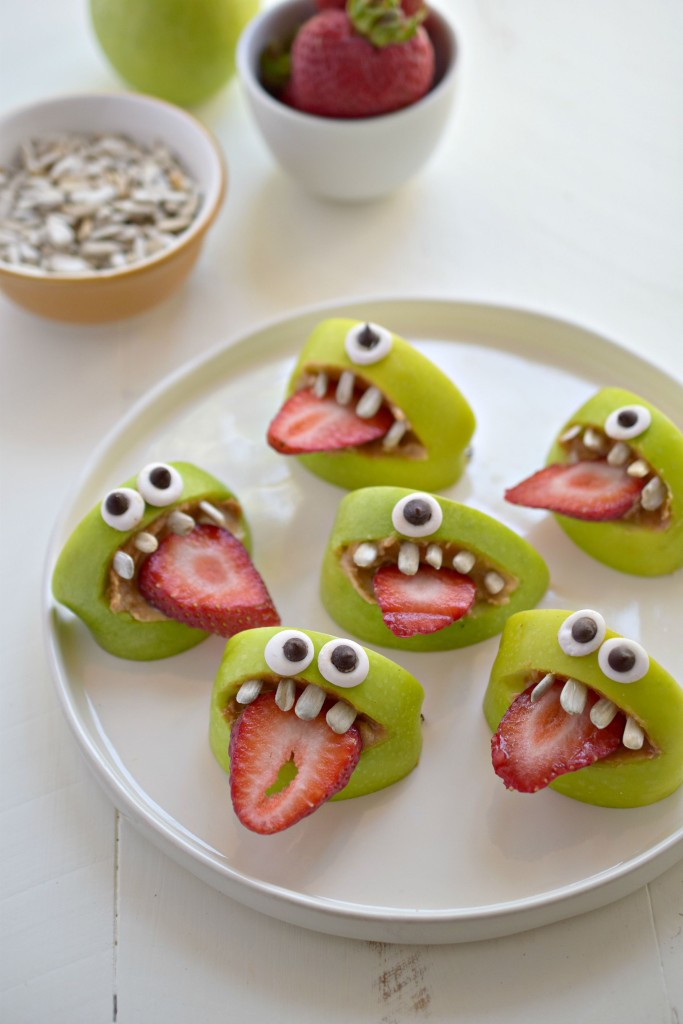 Monster treats can be healthy, too!  The sunflower seed teeth are absolutely brilliant.
12. Source: Tikkido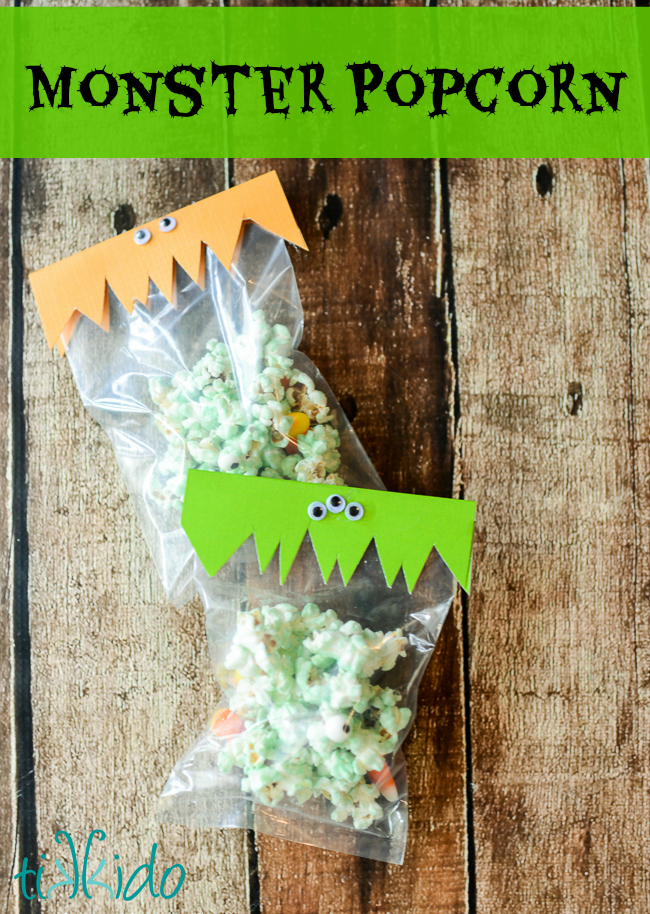 Chocolate covered popcorn mixed with candy corn teeth and icing googly eyes, along with a fun idea for packaging the treat for school parties.
13. Source: Makoodle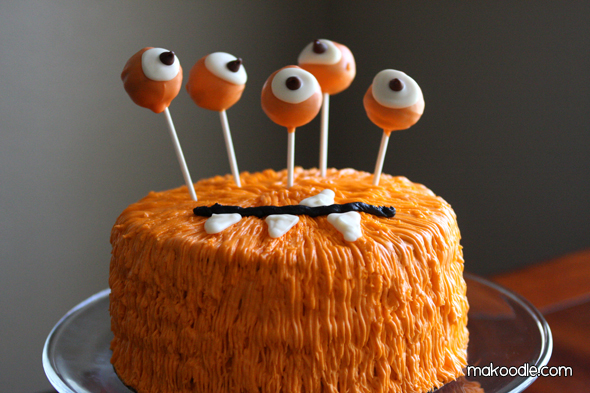 The cake pop monster eyeballs on sticks are what really make this adorable.
14. Source: Lil Luna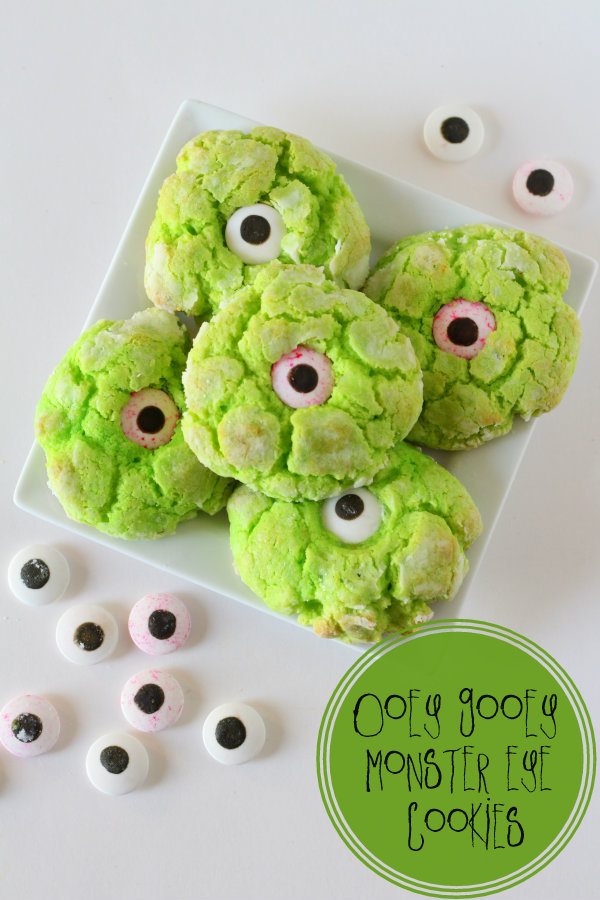 Green krinkle cookies!  Love that vibrant color.
15. Source:  The Decorated Cookie
Mini monster cupcakes–with homemade marshmallow eyeballs!
16. Source: Non-Toy Gifts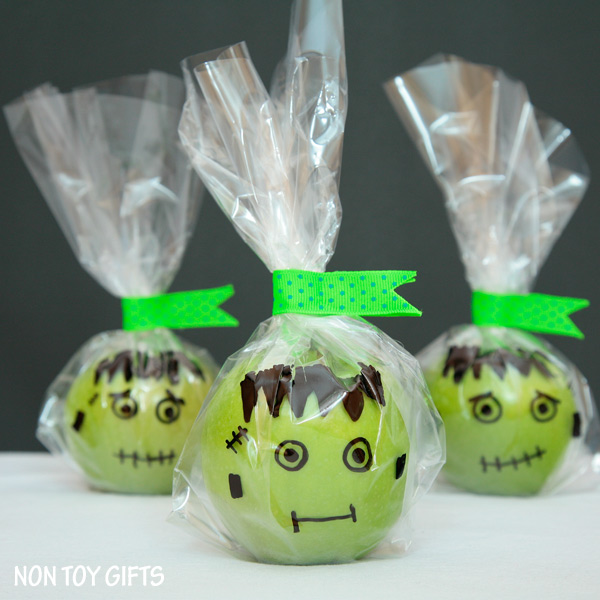 Another fabulous example of an easy, healthy Halloween treat.
17.  Source: Finding Zest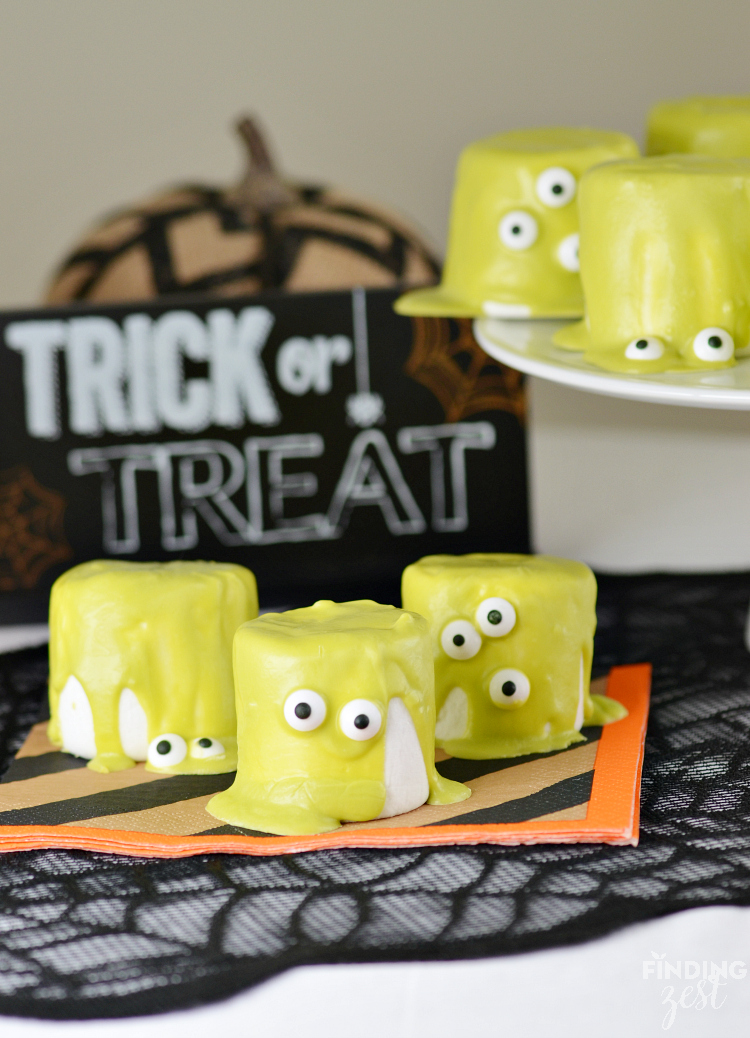 I love these marshmallow slime monsters–especially the one with the eyes puddled on the floor.
Want to make your own monster treats?  Edible googly eyes will come in handy!  Either make them yourself or buy them here.