Braaaaaaaains….  Shuffle on over and see the ten tastiest zombie-themed desserts around.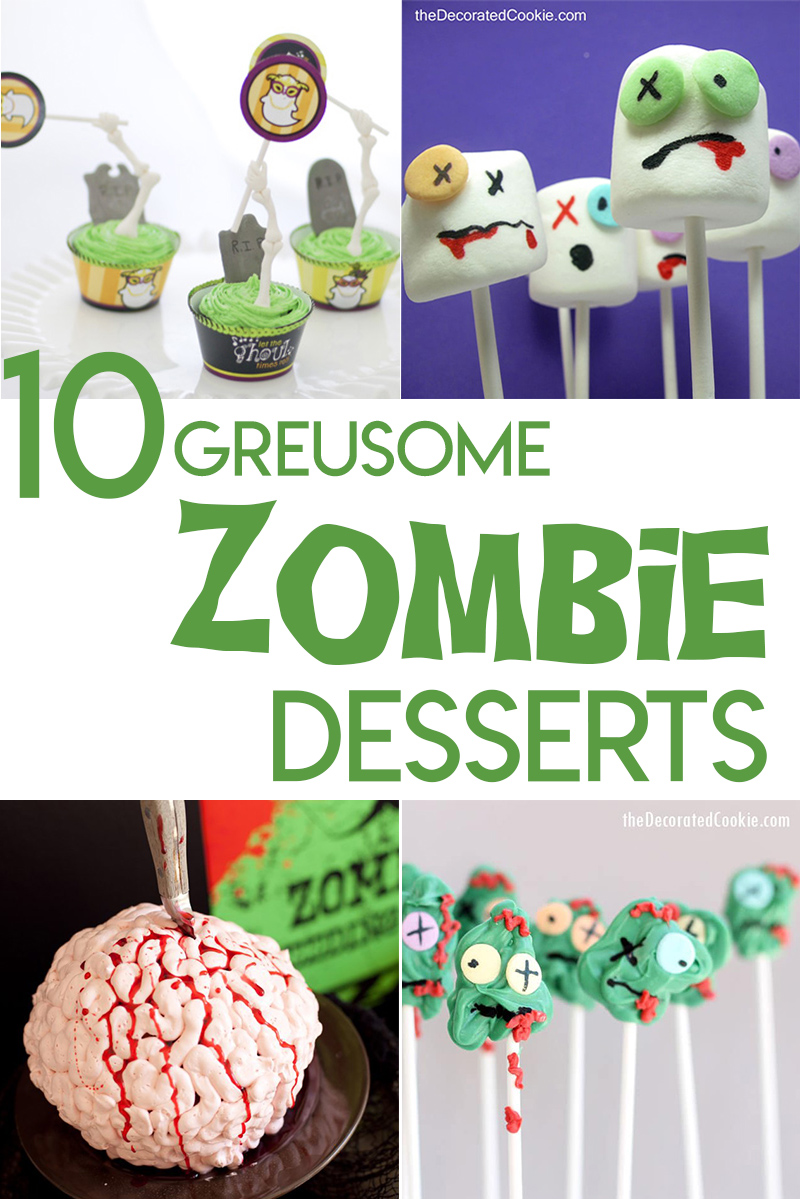 1. Source: Frog Prince Paperie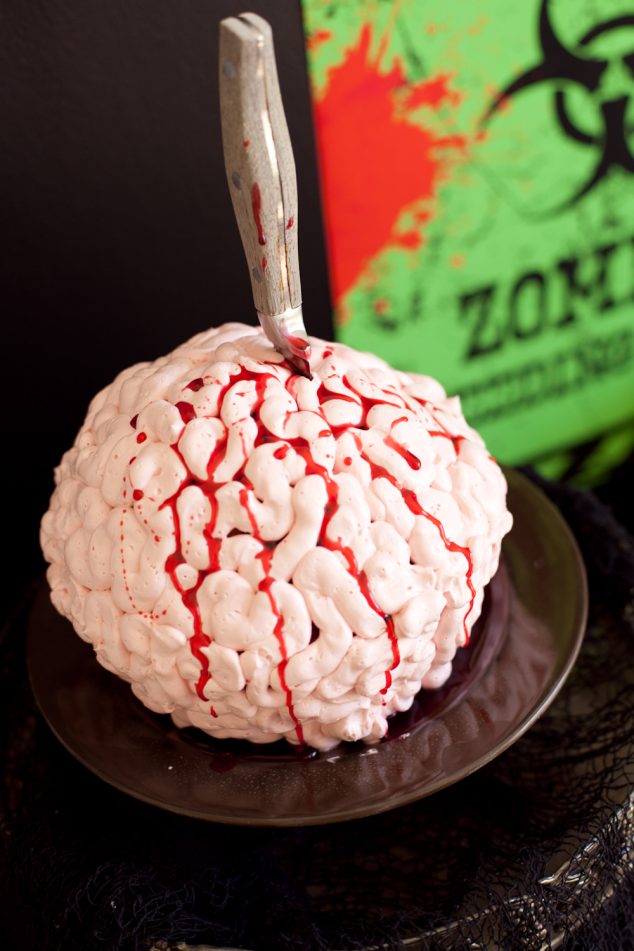 Make a brain cake, complete with edible, delicious blood.  Yes, there's a recipe for edible blood!
2. Source: Tikkido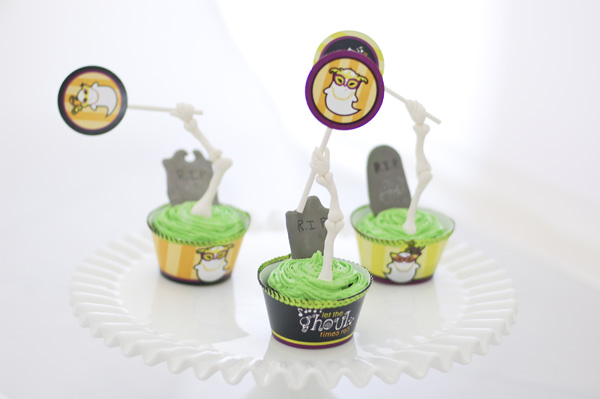 Here's a fun twist on traditional printable cupcake toppers–have them being held by skeletal arms bursting from the grave.
3. Source: The Decorated Cookie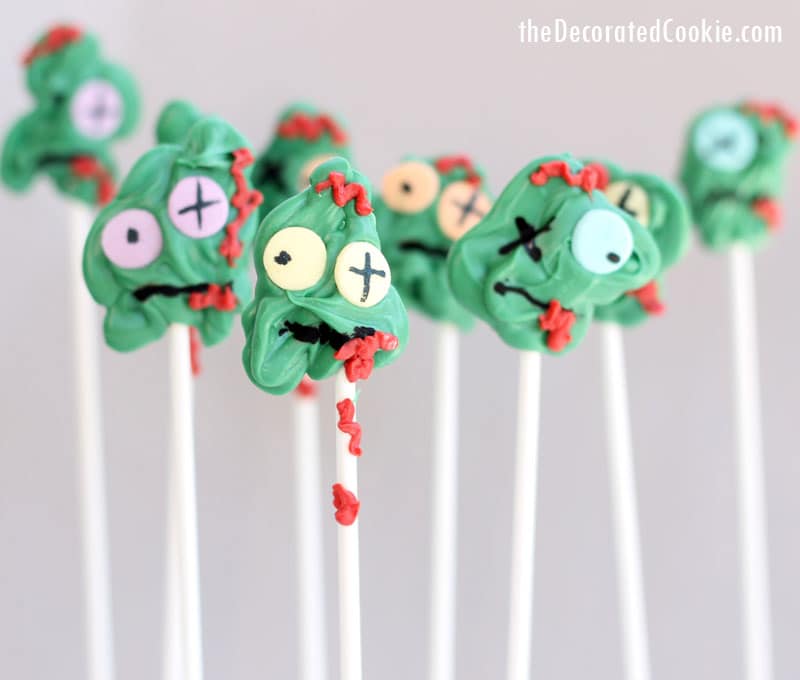 Don't have much time to whip up some impressive treats?  Make these incredibly easy chocolate zombie pops.
4. Source: Ann's Entitled Life
It's a Zombie cocktail.. and it's ON FIRE.
5. Source: A Magical Mess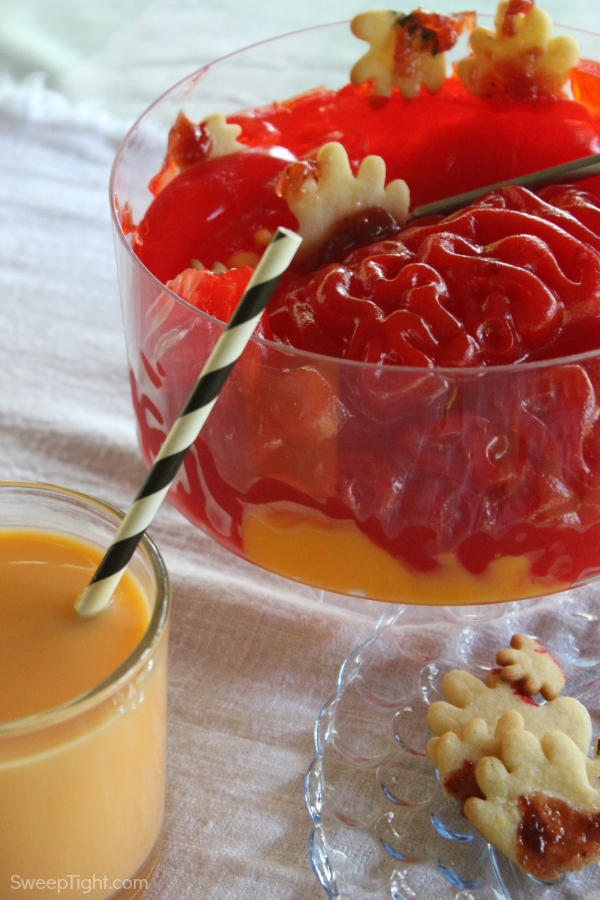 Ooey gooey pudding brains.  Braaaaaains.
6. Source: The Decorated Cookie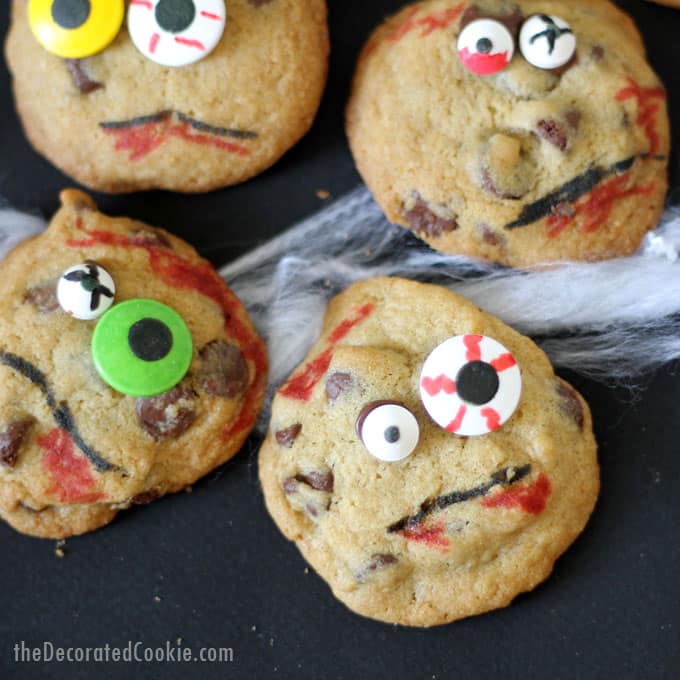 Chocolate chip cookies are always a good idea.  Who knew you could decorate them for Halloween?
7. Source: Hunny, I'm Home
We had pudding brains above, now we have jello brains, complete with strawberry sauce blood.
8. Source: The Decorated Cookie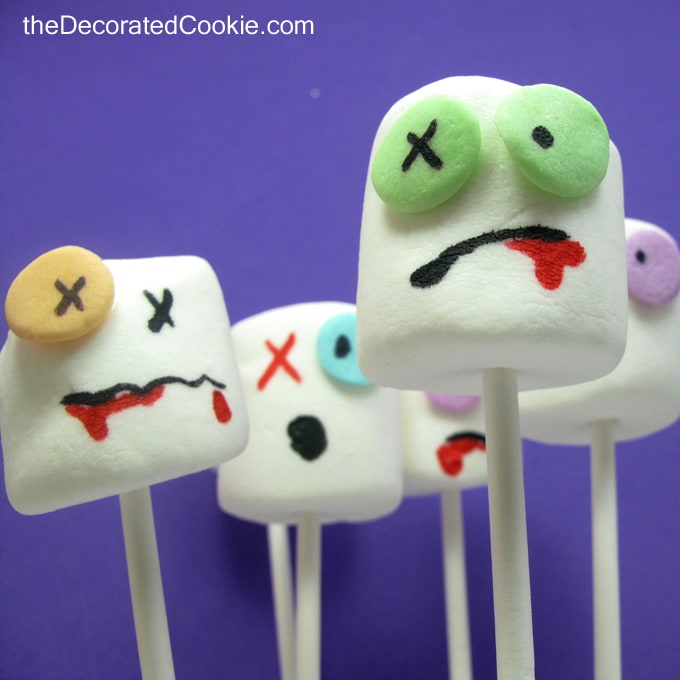 Don't be fooled by imitators, these are the original Zombie Marshmallow Pops!
9. Source:  Tikkido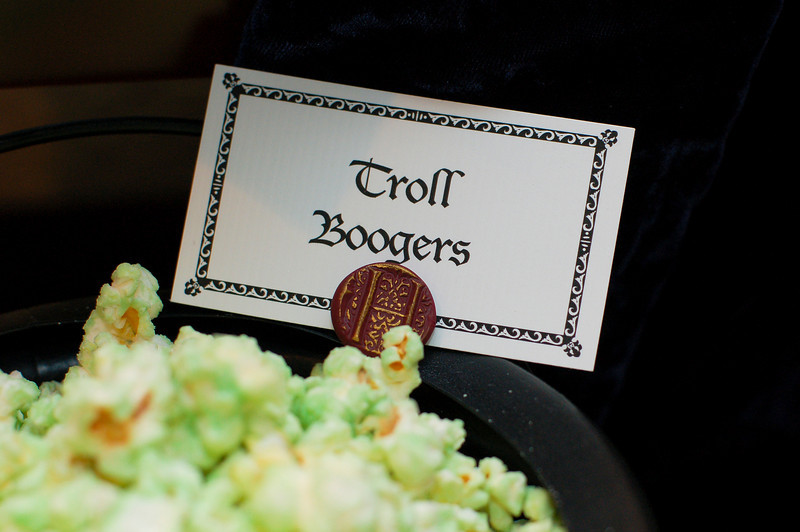 Sure, the sign says these are Troll Boogers, but they could just as easily be green chocolate covered popcorn zombie boogers.
10. Source: The Decorated Cookie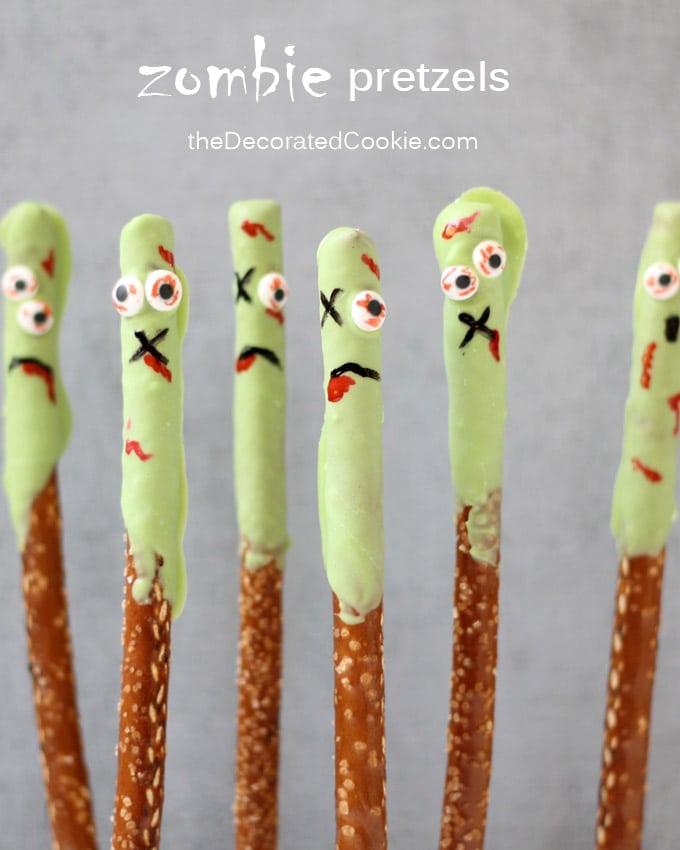 I can't resist the sweet and salty mix of chocolate covered pretzels any more than zombies can resist brains.