Some people go perfectly batty for Halloween.  You should make them one of these brilliant bat-themed desserts.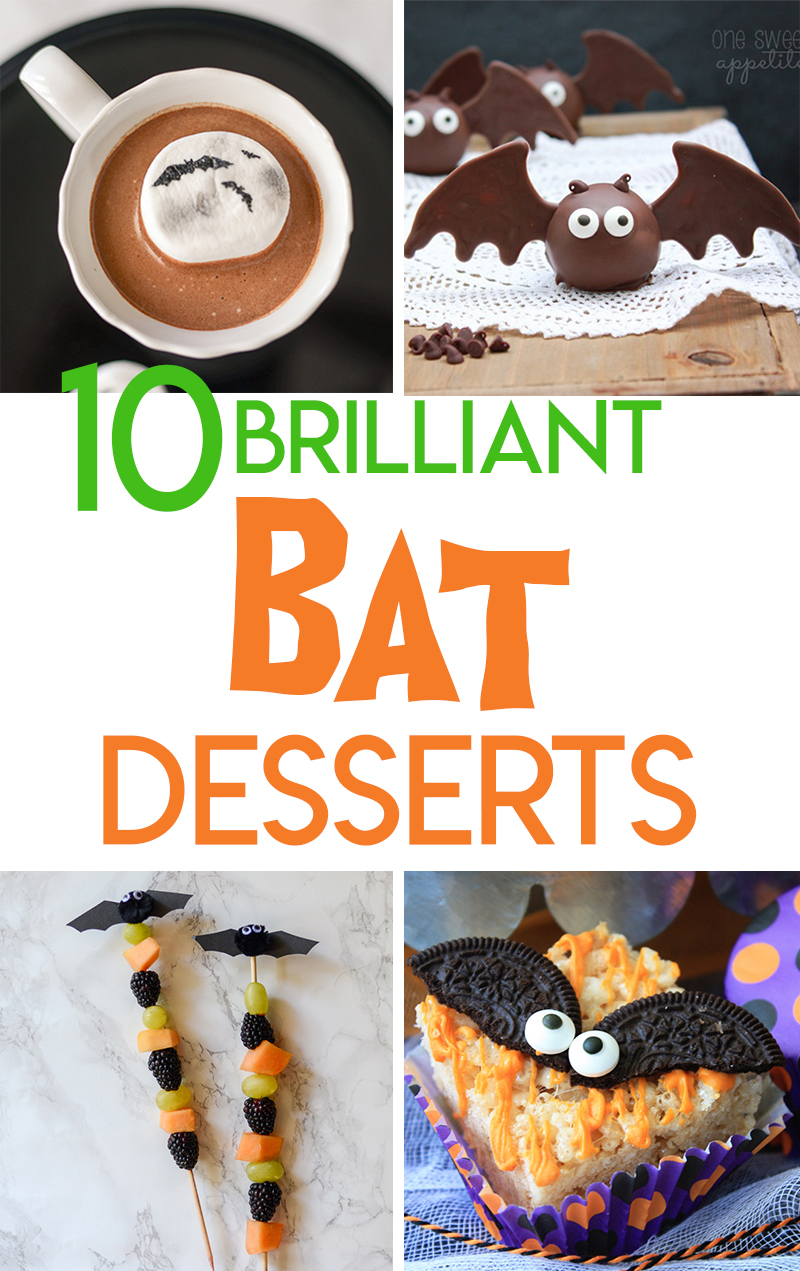 1.  Source: Chelsea's Messy Apron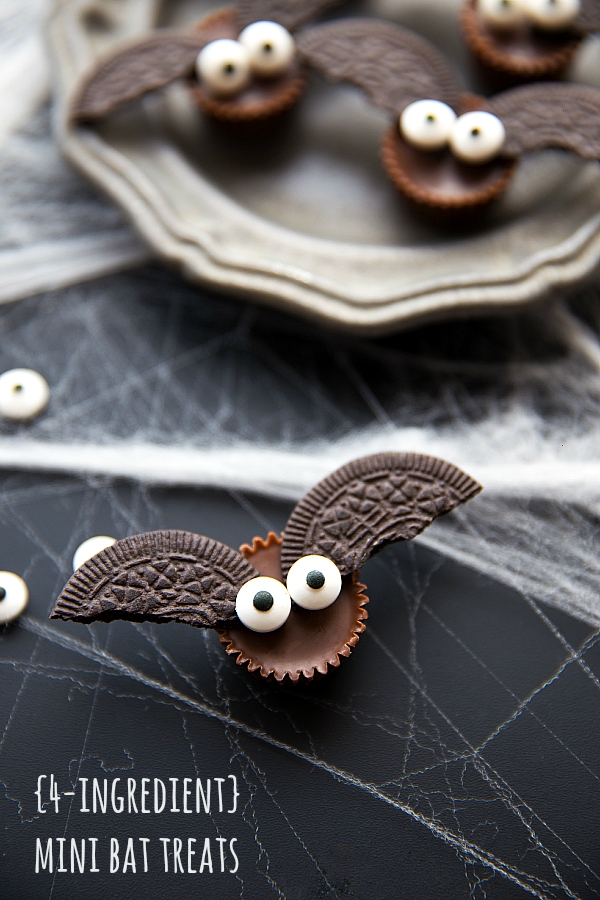 Let's kick off this battastic collection with these adorable little candy and cookie bat treats.  The edible googly eyes make these utterly adorable.
2. Source: Tikkido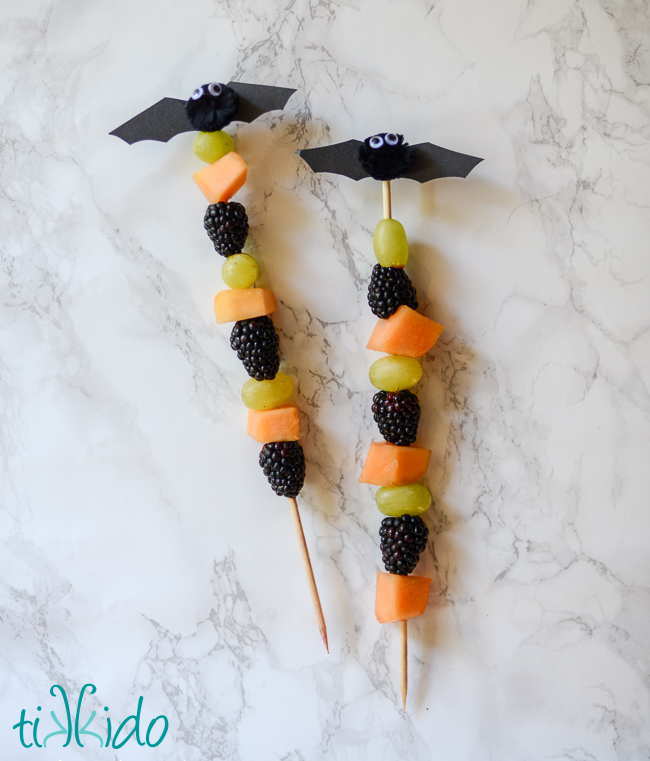 Looking for a healthy bat-themed treat?  These fruit bat fruit skewers are perfect, with their Halloween-colored fruits.
3. Source:  The Keeper of the Cheerios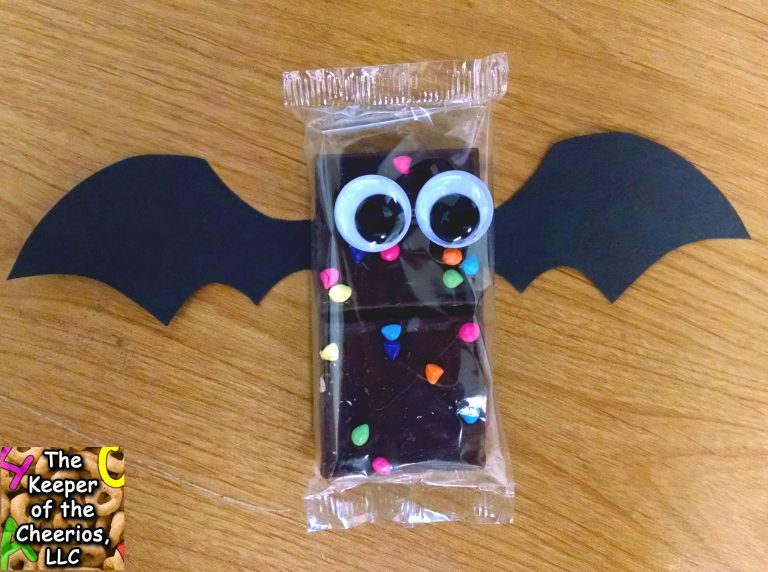 wouldn't this be a perfect, easy treat for those school parties at the schools that mandate only store-bought treats?  Dress up store-bought brownies with some googly eyes and bat wings for instant Halloween fun.
4. Source:  Tikkido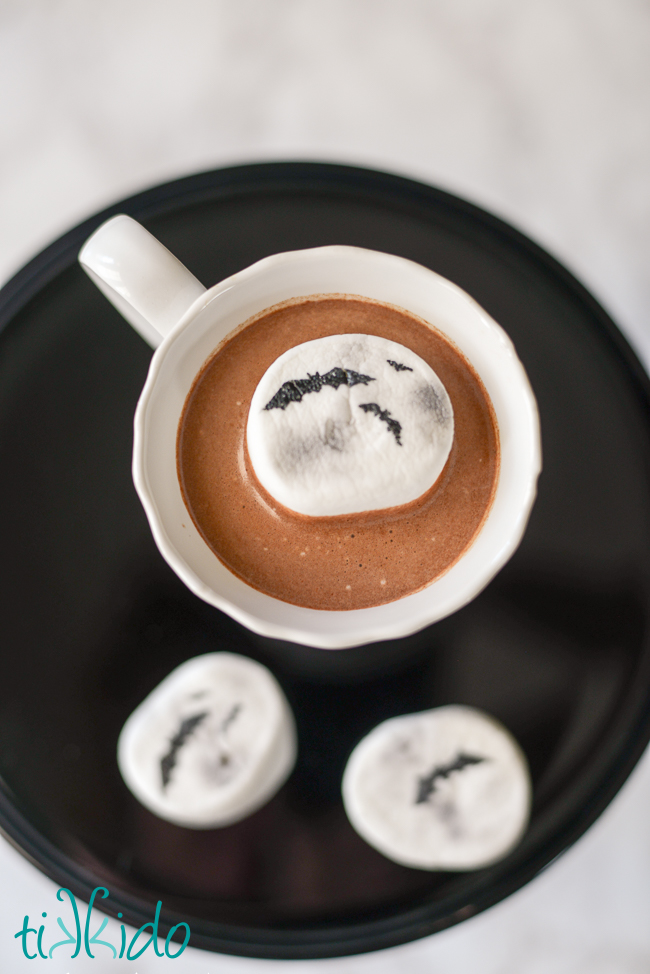 Hot cocoa is just the thing for a cool October night–and it's even better with a full moon and bat silhouette marshmallow bobbing in the brew.
5. Source:  Simply Recipes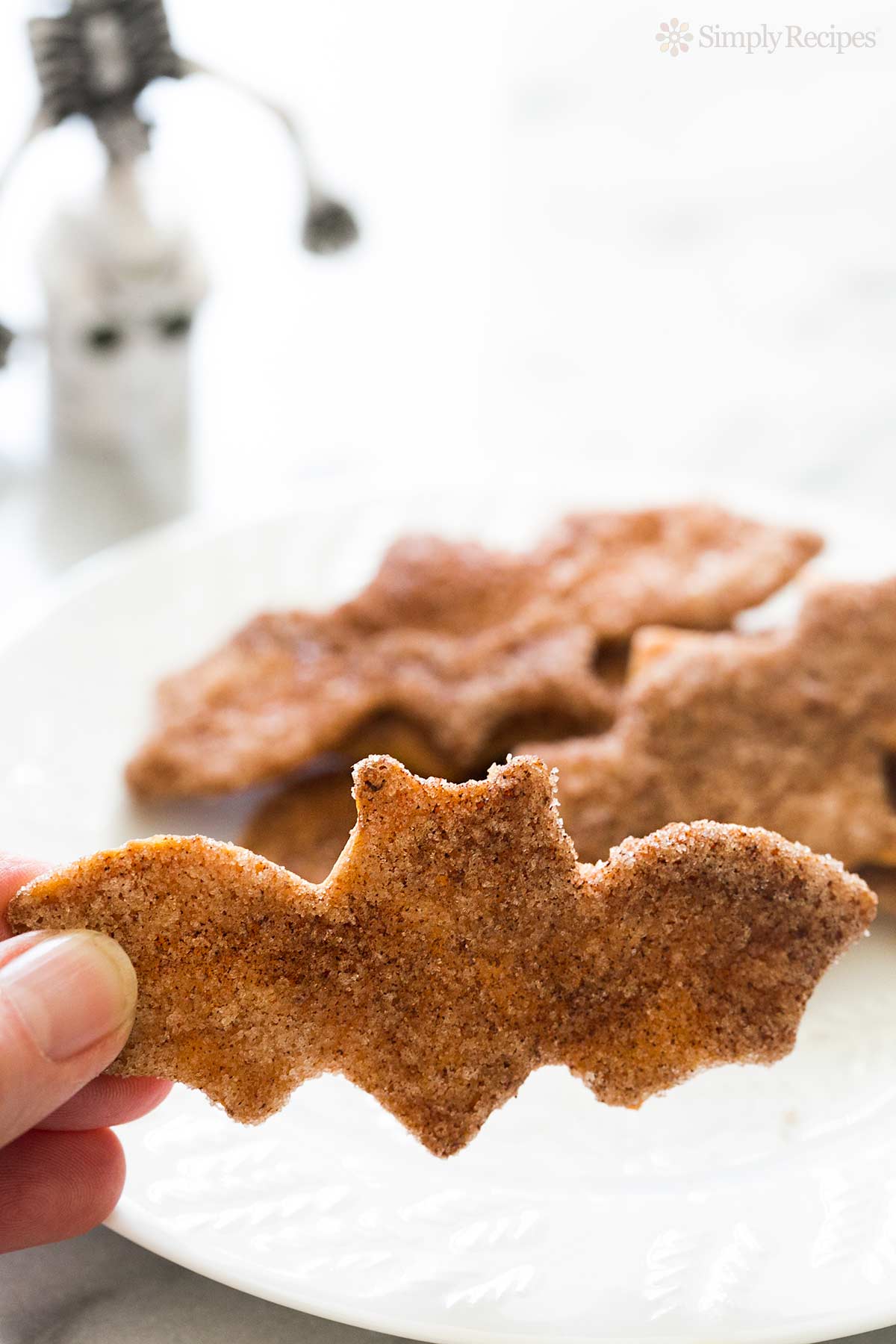 Pie scrap cinnamon sugar cookies are a fall staple in our house (mostly because I love making pie so much), but these are even easier!  They're made with tortillas and cinnamon sugar.
6. Source:  Mostly Homemade Mom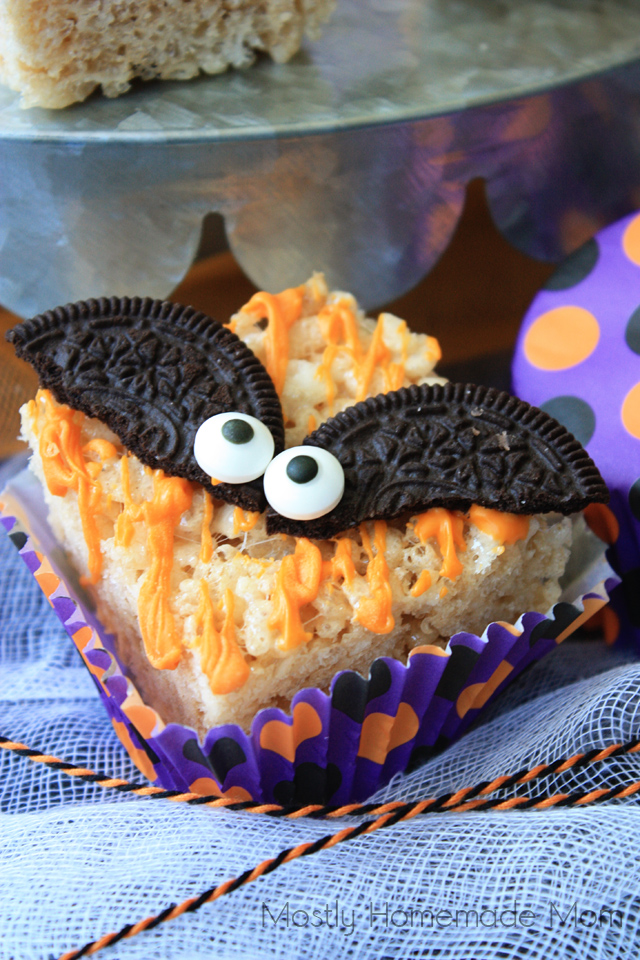 I can make a gorgeous wedding cake, but I can't make Rice Krispie Treats to save my life.  I'll have to ask Mostly Homemade Mom to make some of these adorable Halloween bat krispie treats for me.
7. Source:  Seakettle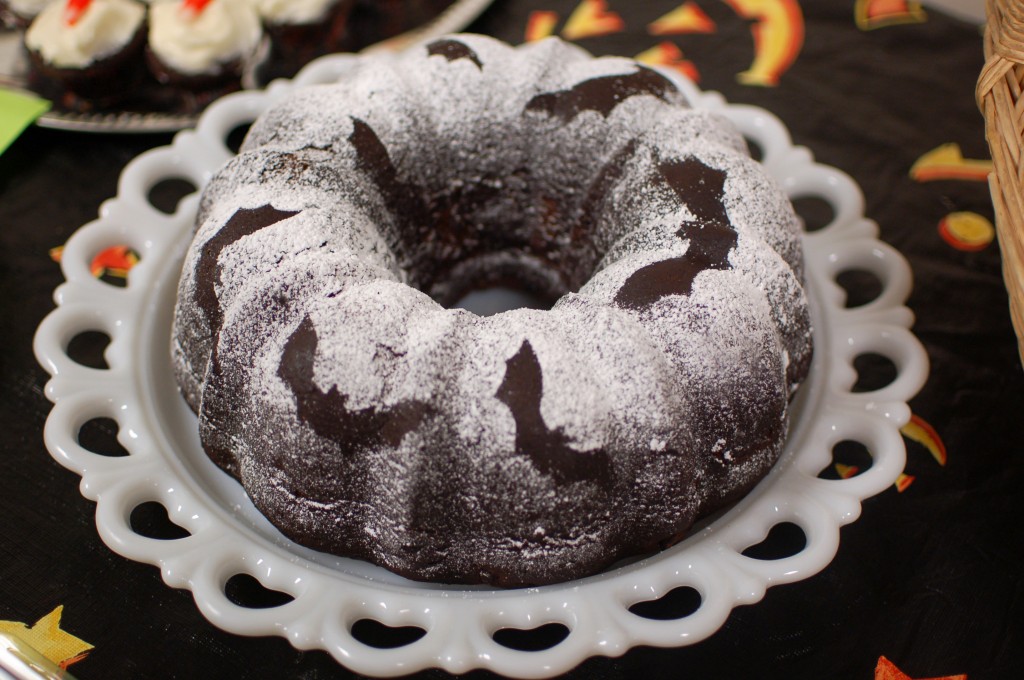 What an easy, elegant way to decorate a chocolate cake for Halloween.  Just put paper bat templates on the cake, and dust powdered sugar on top.  Deep chocolate bat silhouettes are all that's left when you remove the paper templates.
8. Source:  One Sweet Appetite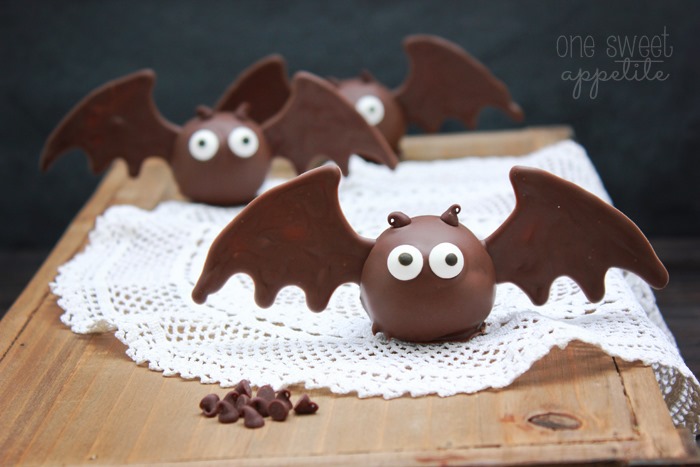 I've seen bat shaped truffles before, but never ones with utterly adorable chocolate chip ears like these!
9. Source:  Big Bear's Wife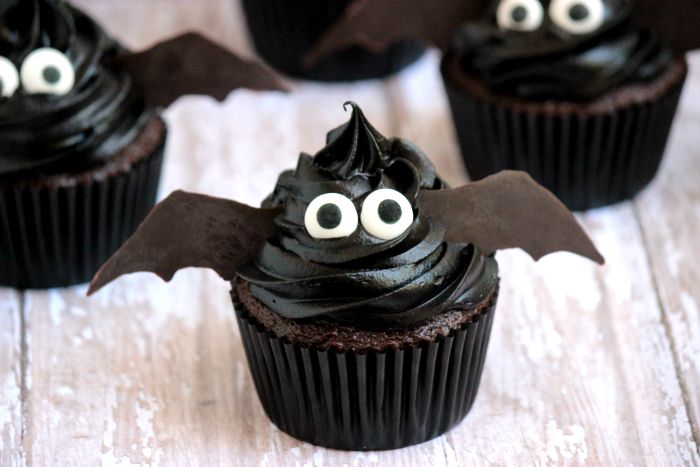 Woah, how did they get the black icing so dark on these awesome bat cupcakes?  Color me impressed.
10. Source:  Tikkido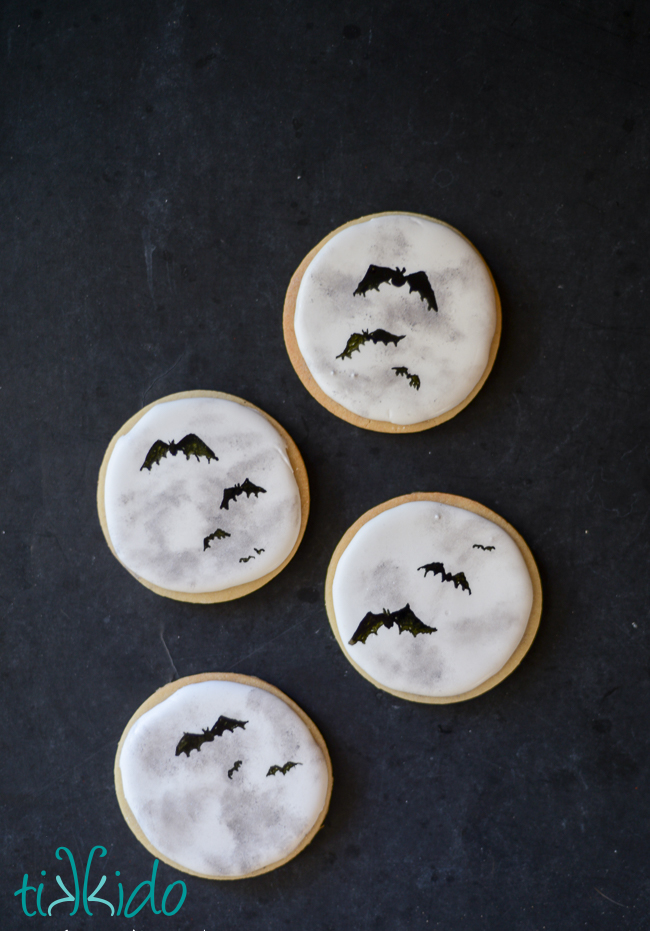 Think you can't decorate sugar cookies?  I'll bet you can make these.  The technique for making full moon cookies (with silhouetted flying bats) is surprisingly easy.