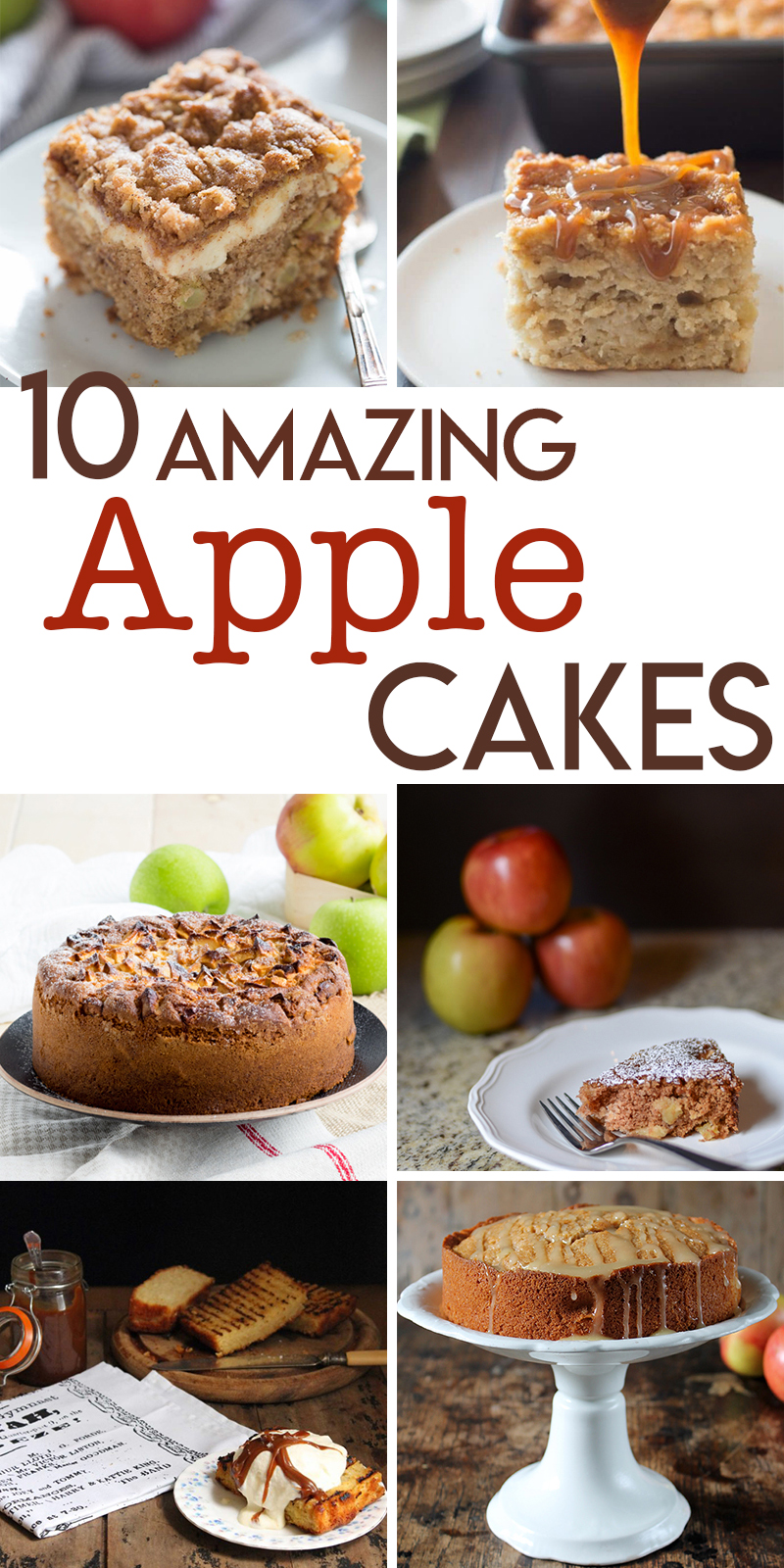 1.  Source: The Worktop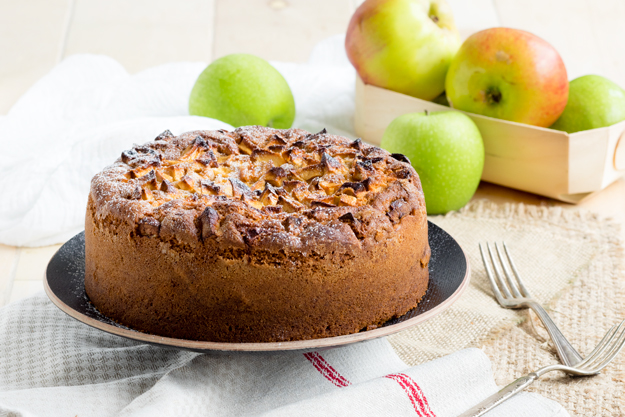 This is a Dorset apple cake, and features apples both inside the cake and topping the cake.  I do love an apple cake that really tastes of apples!
2. Source: Veggie Desserts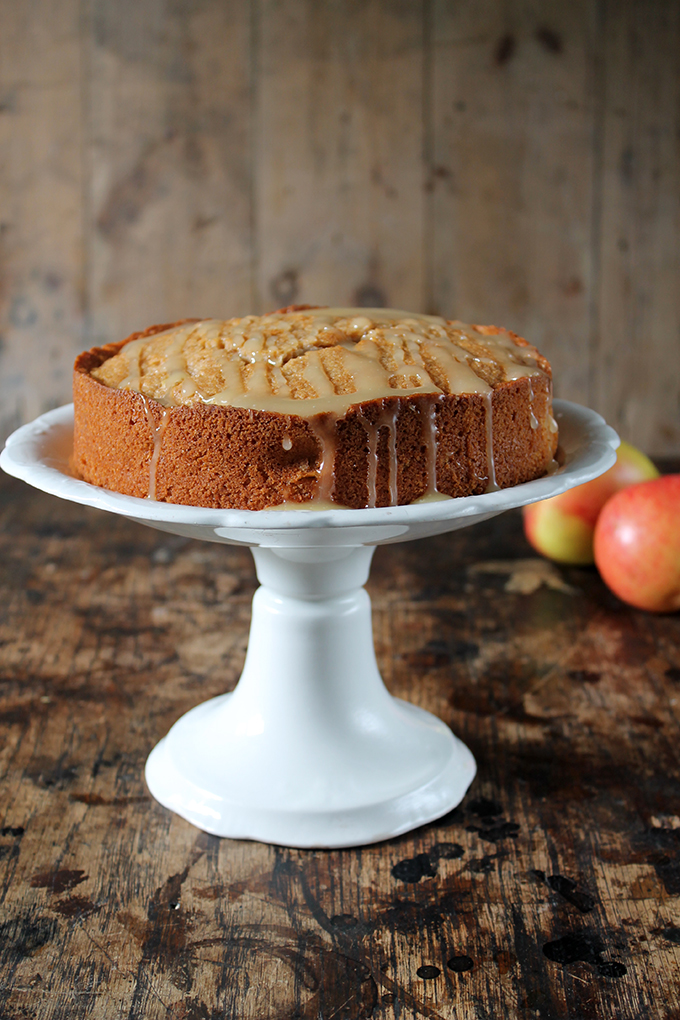 This apple cider cake is topped with a salted cider caramel drizzle.  Now that's packed with fall flavors!
3. Source: Fearless Dining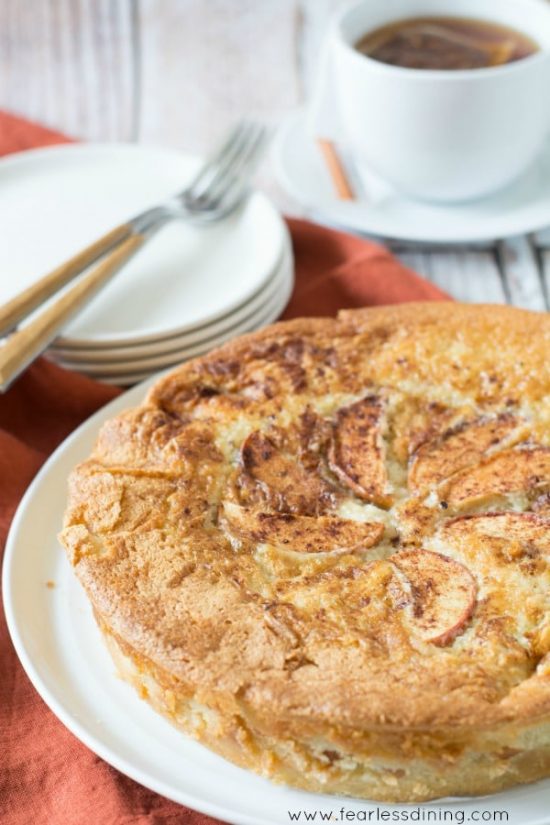 Looking for gluten free apple cake recipes?  Here's a great one; moist, flavorful, and full of apple flavor.
4. Source: The Foodolic
I've never heard of a compressed apple cake before, but now I really want to try one!  A thin, crunchy base layer, and oodles of fresh apples make up this tasty treat.  It sounds like an upside down apple crisp.
5. Source: Tikkido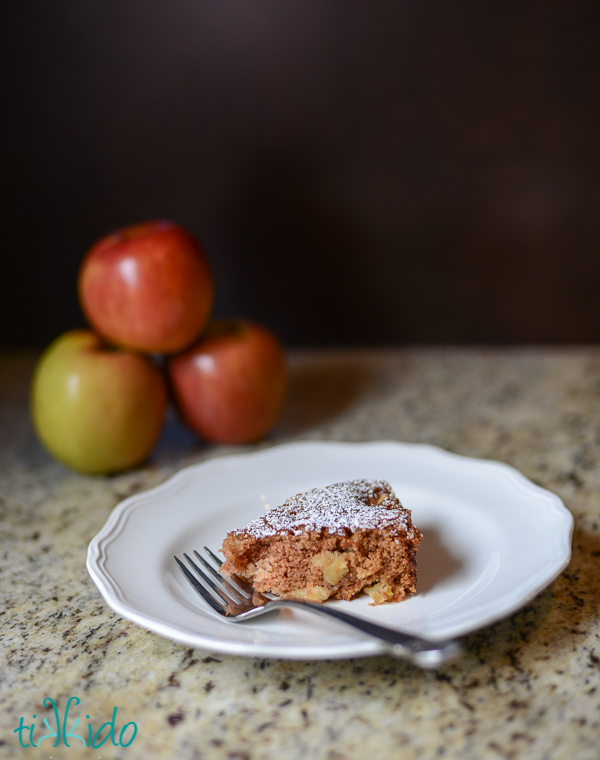 This apple spice cake is easy to throw together, and is delicious alone, or topped with salted caramel buttercream.
6. Source: Living Sweet Moments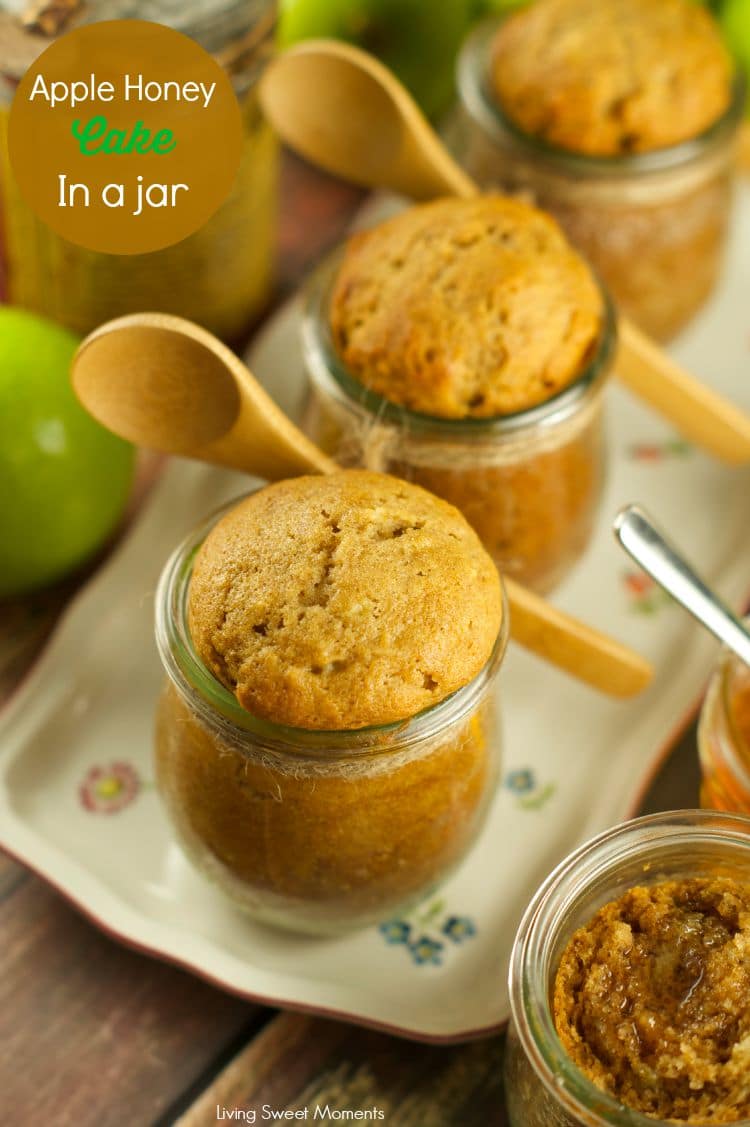 Do you love individual dessert servings?  Me, too.  Check out this recipe for honey apple cake baked in a jar.
7. Source:  Plated Cravings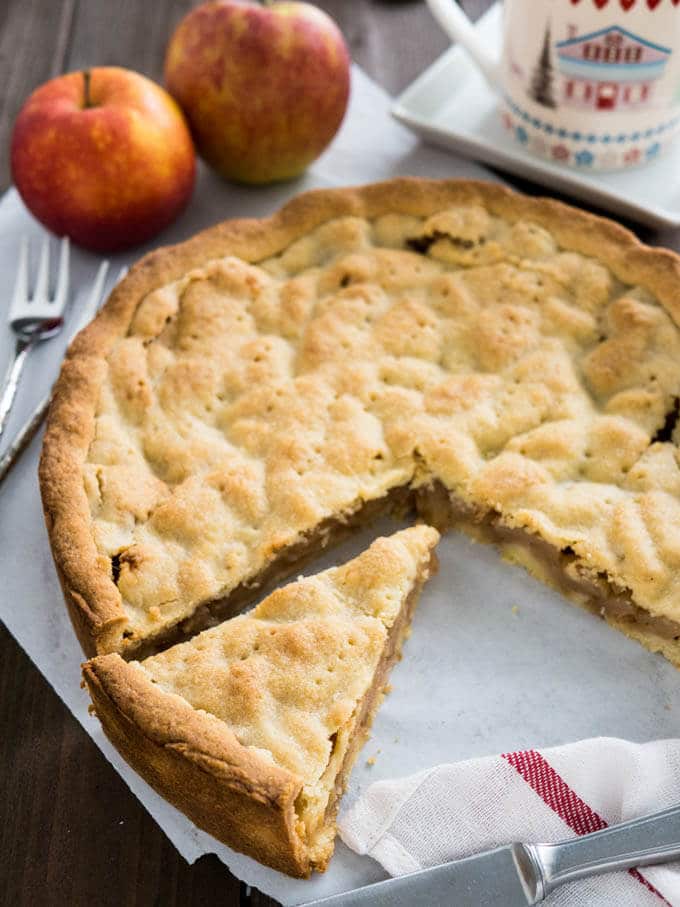 Covered German apple cake is kind of like a cross between an apple pie and a cake, topped with a shortbread cookie.  In other words, the best of all apple desserts combined!
8. Source:  Fearless Dining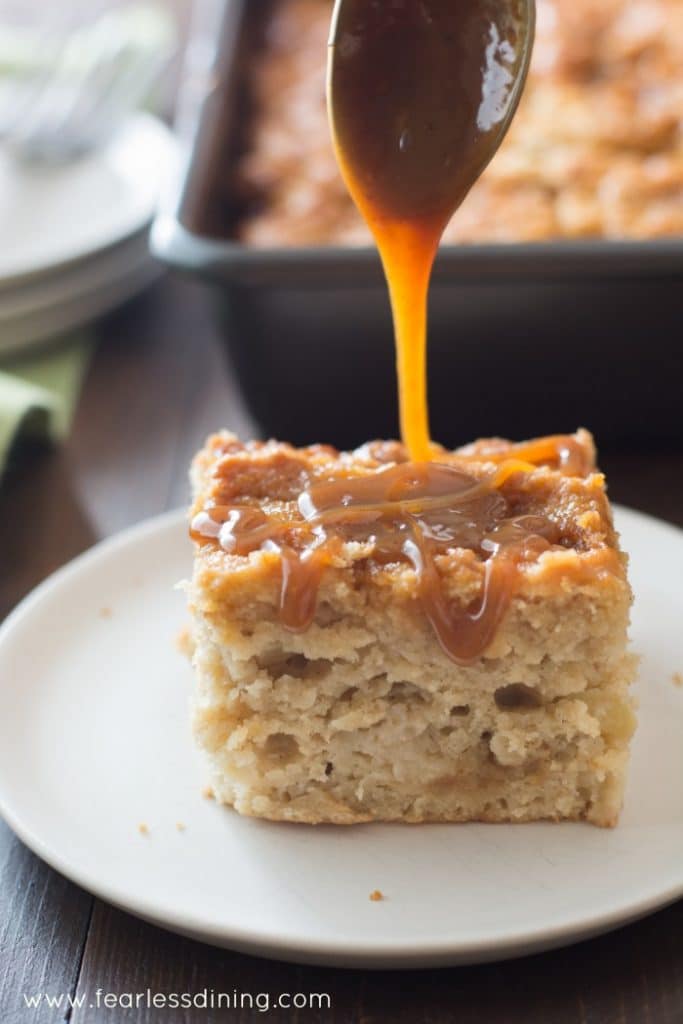 Here's another fabulous gluten free option: gluten free caramel apple cake with caramel baked right into the top of the cake, then more drizzled on later.  Who needs gluten when you have a dessert like this?
9. Source: Veggie Desserts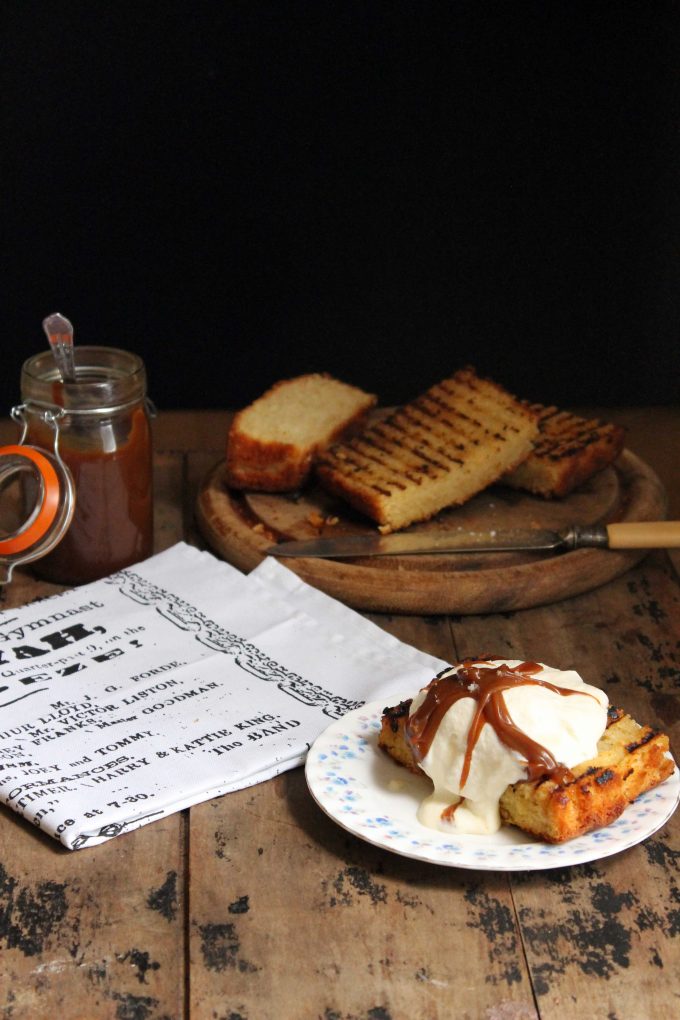 This celeriac and apple cake is sliced and grilled to deepen and caramelize the sugar flavors, then topped with apple ice cream and salted bourbon butterscotch sauce.
10. Source: Tastes Better from Scratch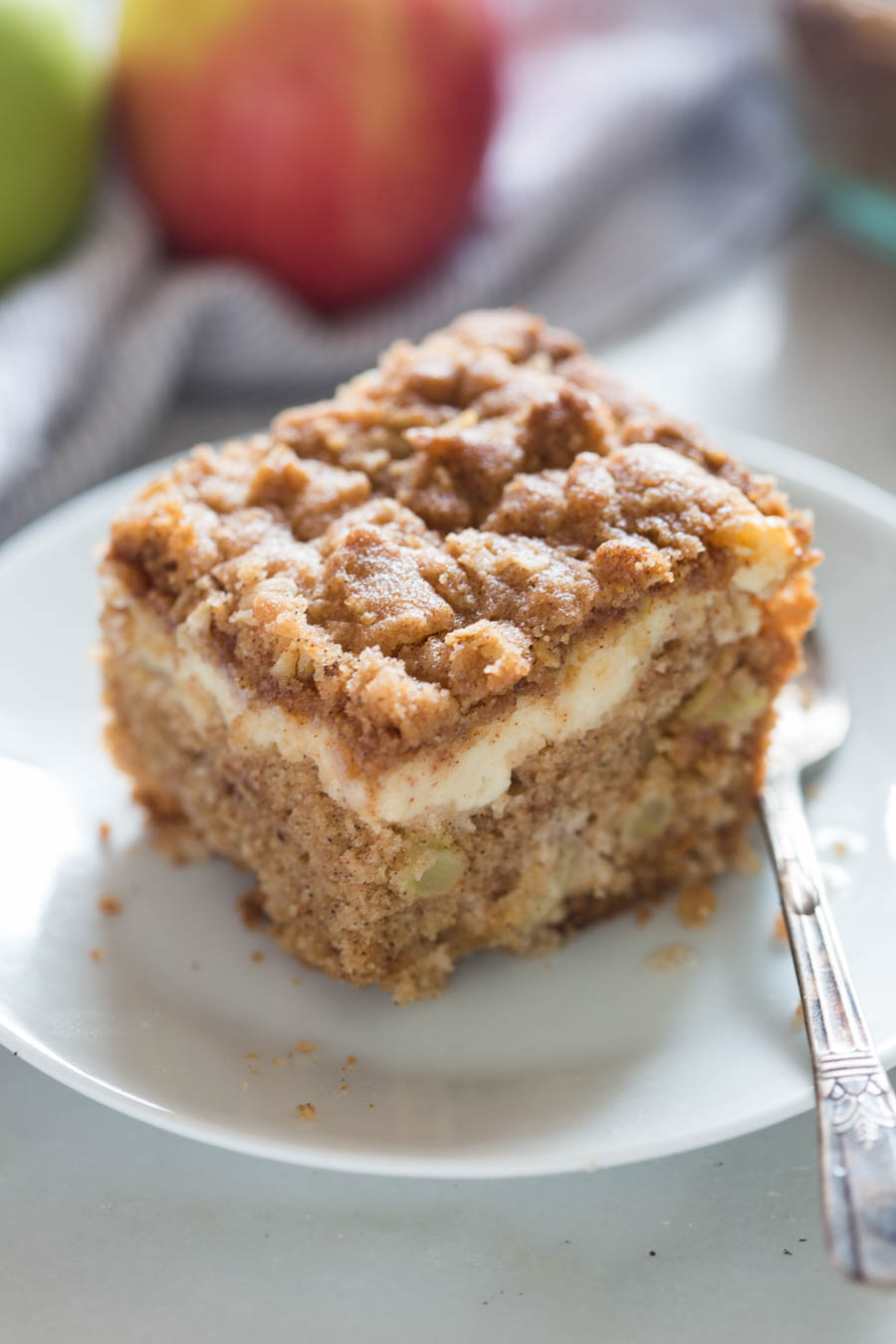 And we end this collection with breakfast–specifically, an amazing cream cheese filled apple coffee cake with crumb topping.