I love pumpkin desserts.  Not just pumpkin spice, but especially sweets made with actual pumpkin.  Here are 15 perfect pumpkin cookie recipes to help you indulge in this favorite fall flavor.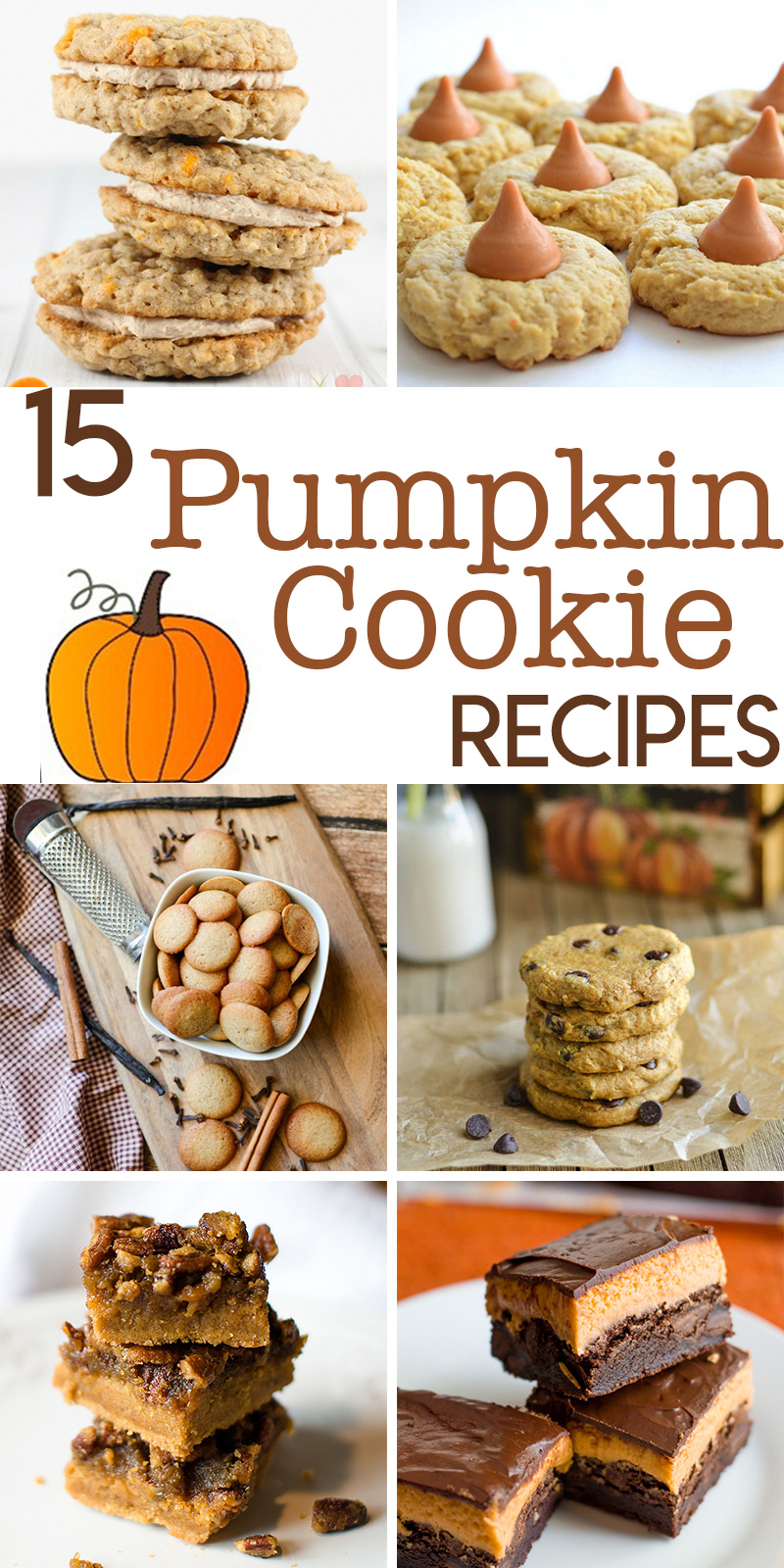 1. Source: Sugar, Spice, and Family Life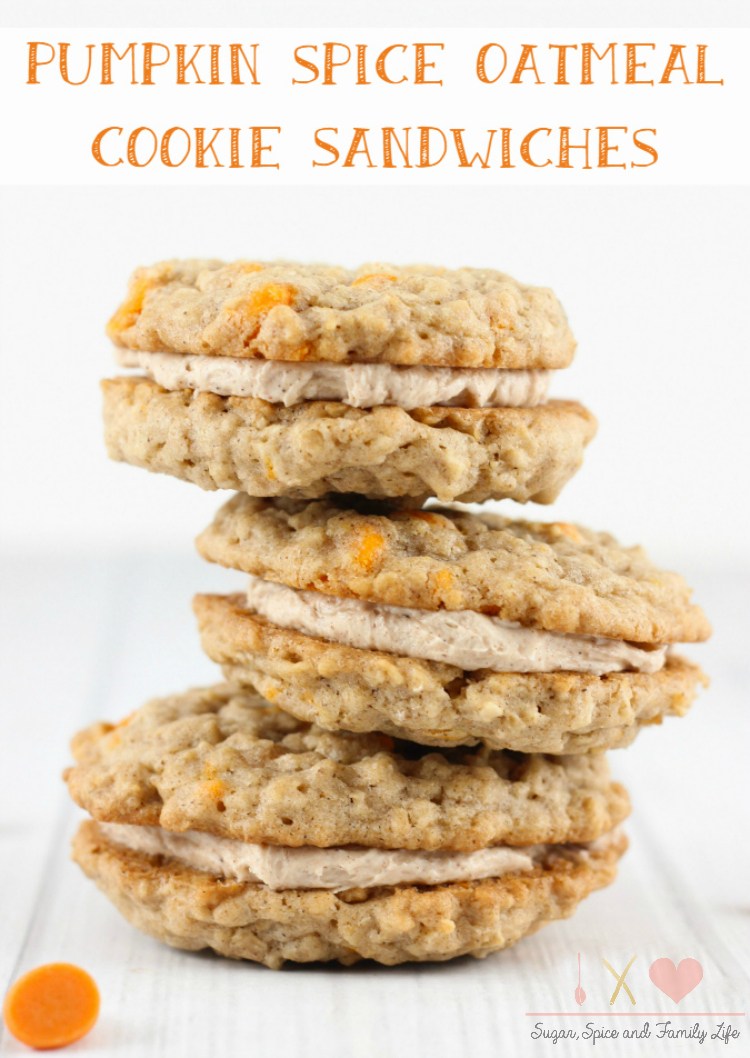 Oatmeal pumpkin cookies with a whipped cinnamon cream filling. This looks like the perfect ratio of icing to cookie for me.
2. Source: Sidewalk Shoes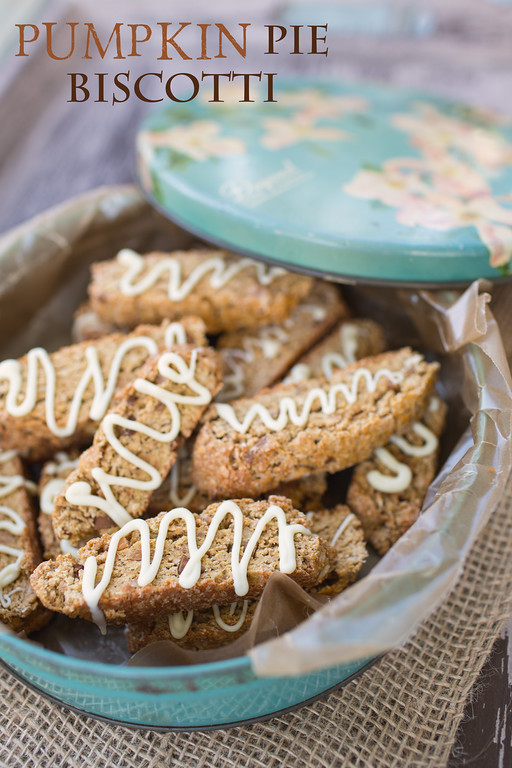 Pumpkin pie biscotti.  These are totally acceptable to have for breakfast, right?
3. Source: Tikkido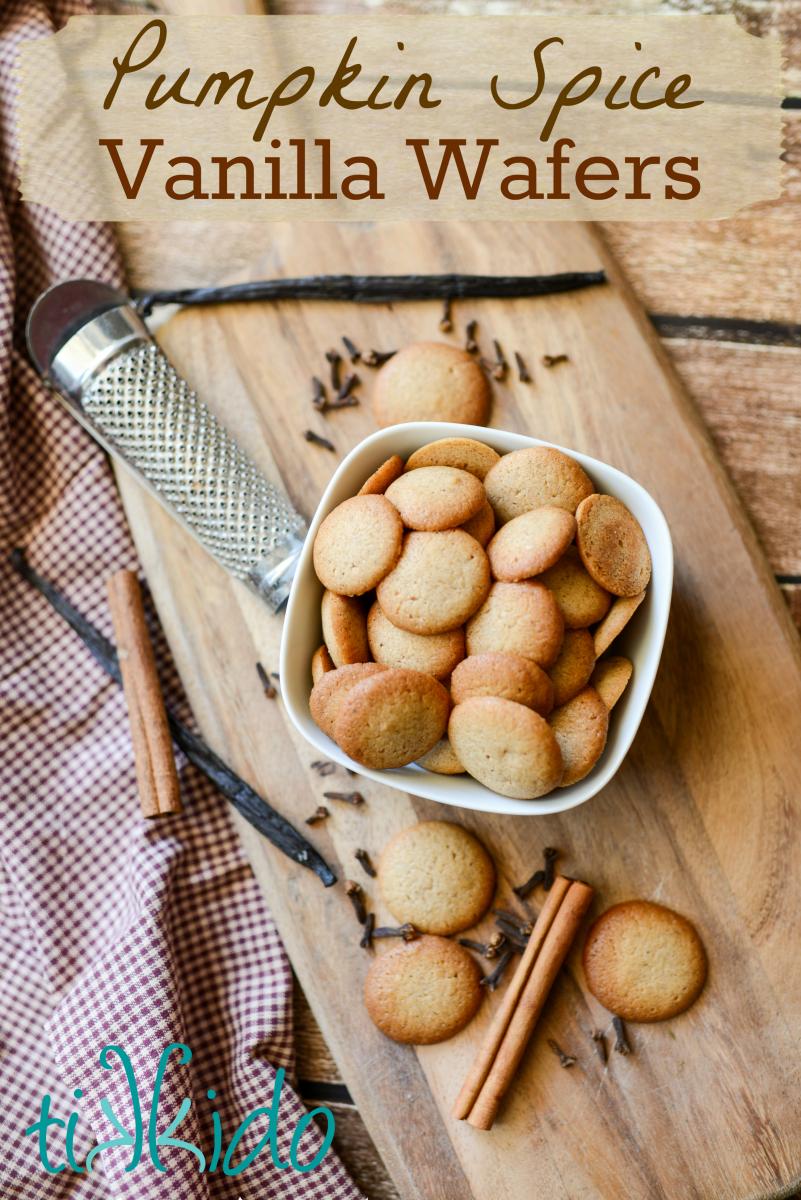 Here's a fun fall twist on classic vanilla wafer cookies:  Pumpkin spice 'nilla wafers.  Crisp and delicious.
4. Source: Bless This Mess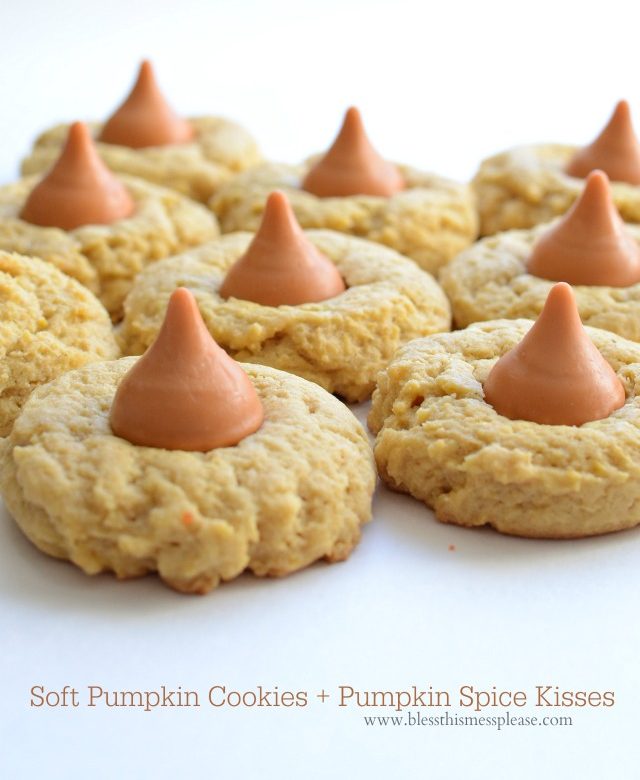 Soft pumpkin cookies with pumpkin spice kisses.  Sure to be a hit all Autumn long.
5. Source: Wholefully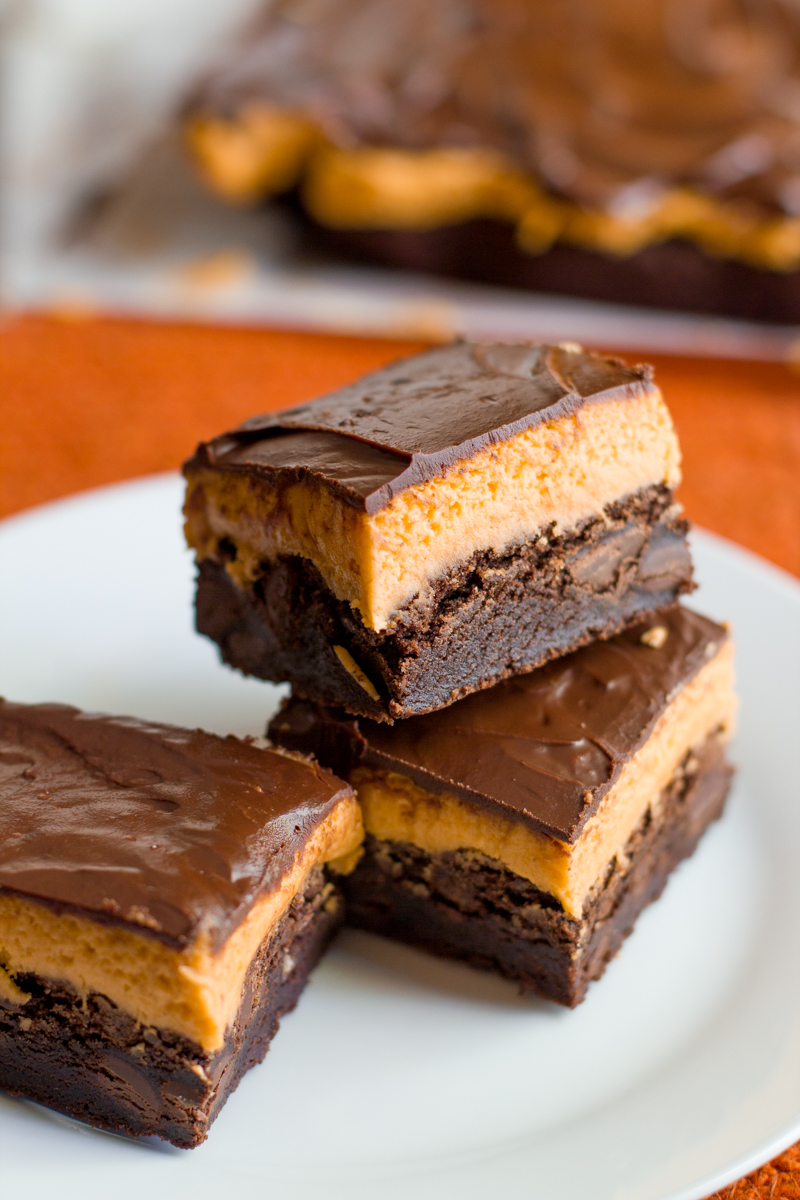 I'm including these three layer pumpkin brownies in with cookies, because brownies are essentially chocolate bar cookies.  Plus, they're gorgeous!
6. Source: Happy Hooligans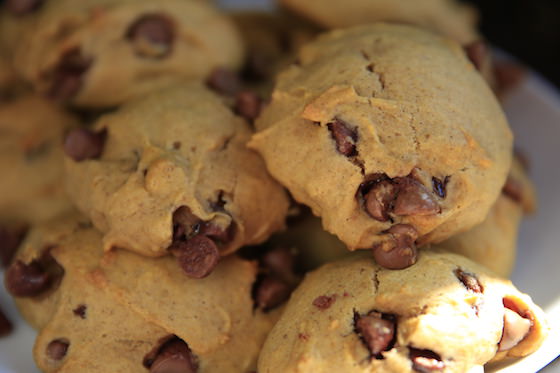 Soft pumpkin chocolate chip cookies are a classic.
7. Source: Dear Krissy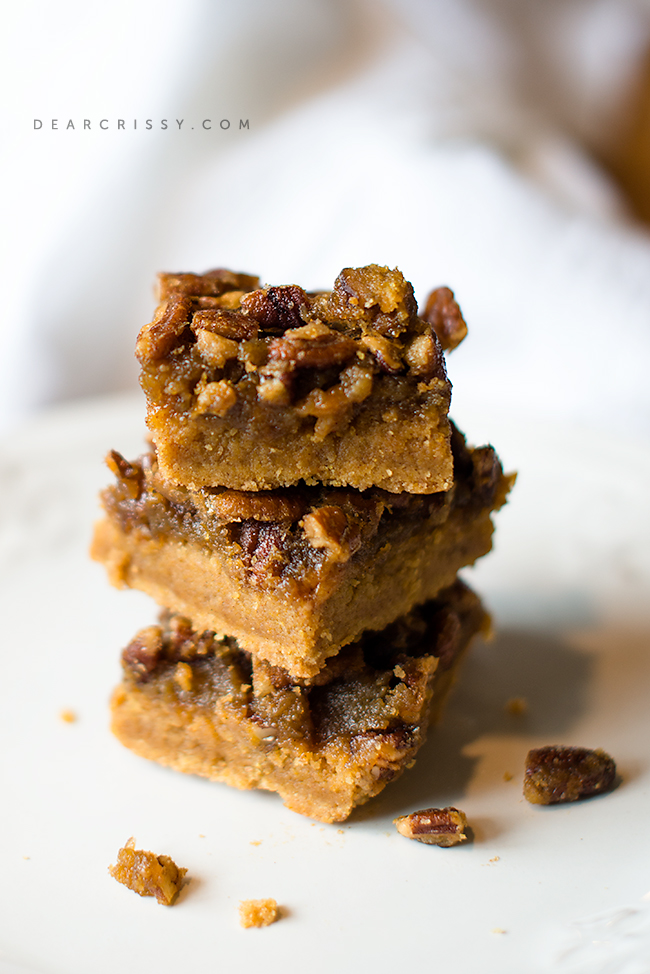 It looks like pie and cookies had a baby, and it's the most amazing thing ever.  Pumpkin Praline bars!
8. Source: Tikkido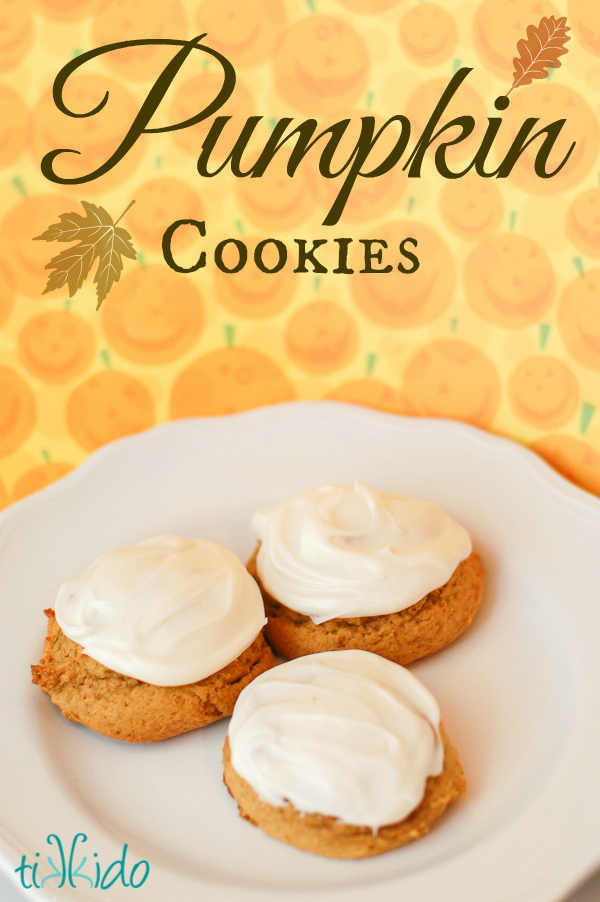 Cream cheese icing tops these soft, delicious, classic pumpkin cookies.
9. Source: Bless This Mess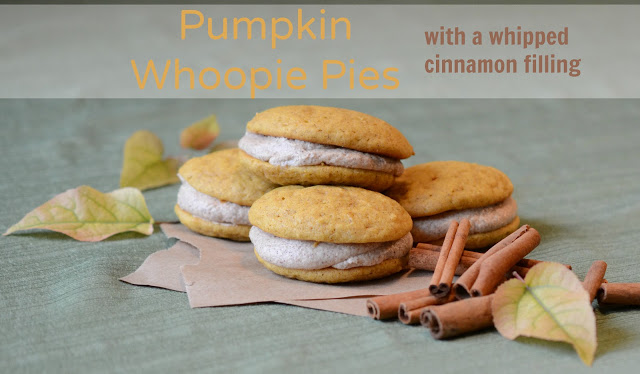 Pumpkin whoopie pies with a whipped cinnamon filling.  Does it get any better?  Does it?
10. Source: DIY Candy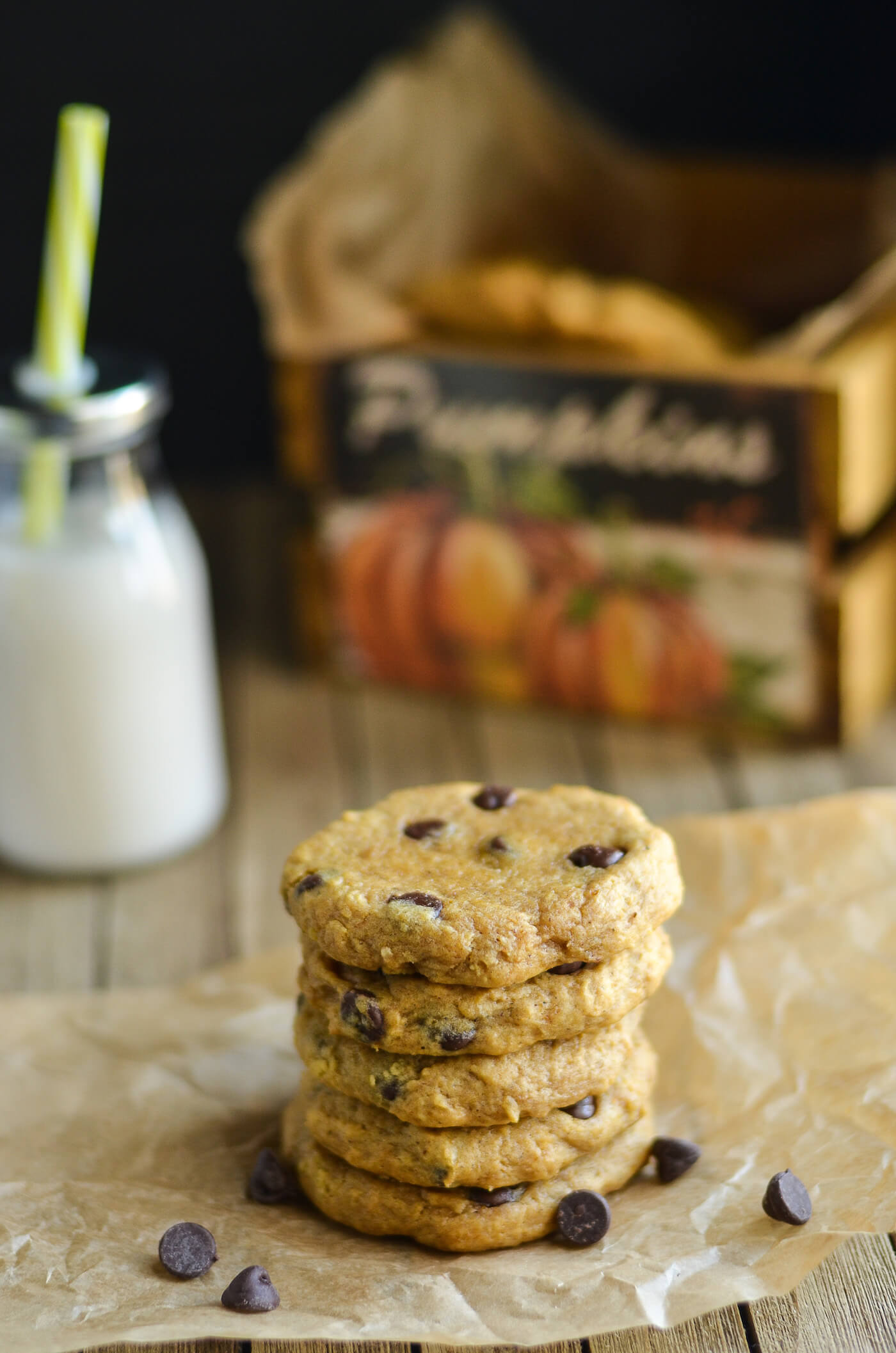 Not a big fan of soft, cakey cookies?  Try these chewy pumpkin chocolate chip cookies instead.
11. Source: Bless This Mess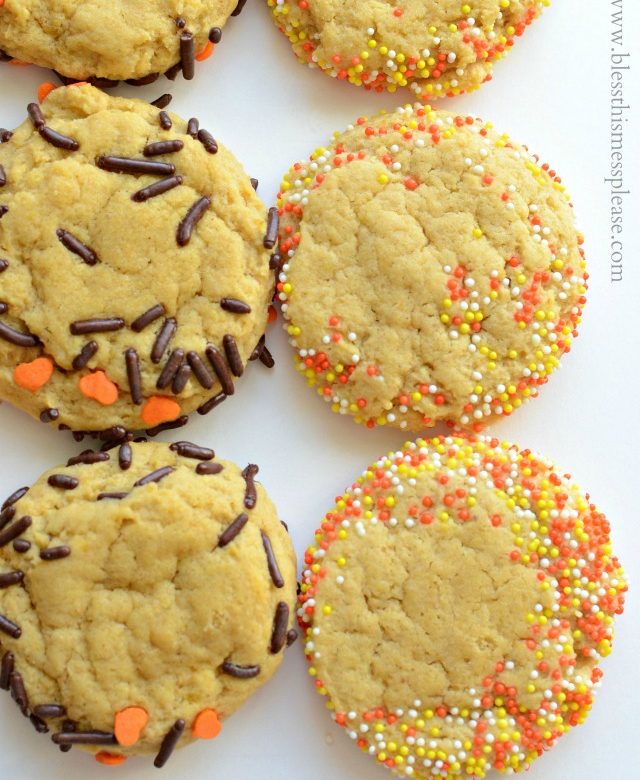 Sprinkles make everything better, even pumpkin cookies!
12. Source: Wholefully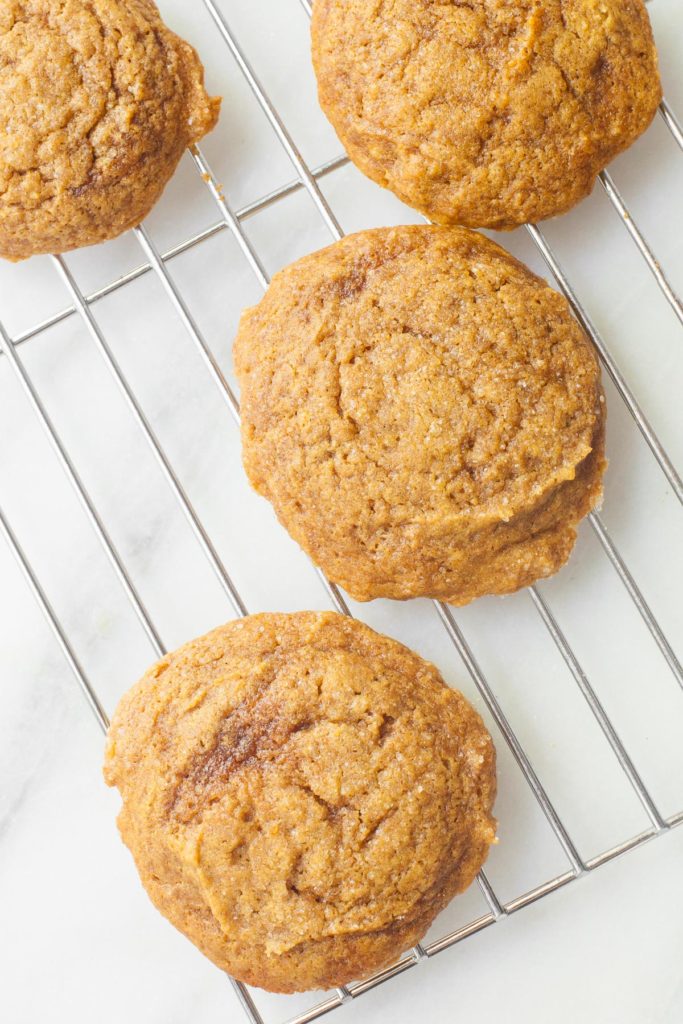 Some of the cookies above make HUGE batches, but this is a recipe for a very small batch of pumpkin cookies, so you won't feel as bad if you eat the whole thing yourself.
13. Source: Mom Foodie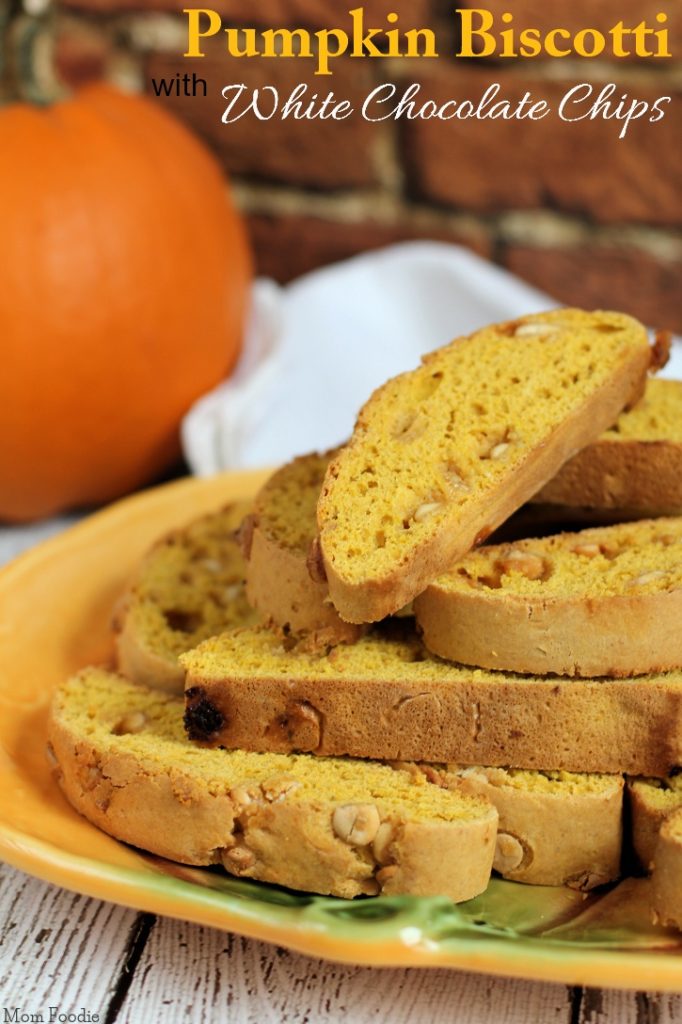 More delicious pumpkin biscotti, this time with white chocolate chips.
14. Source: Bless This Mess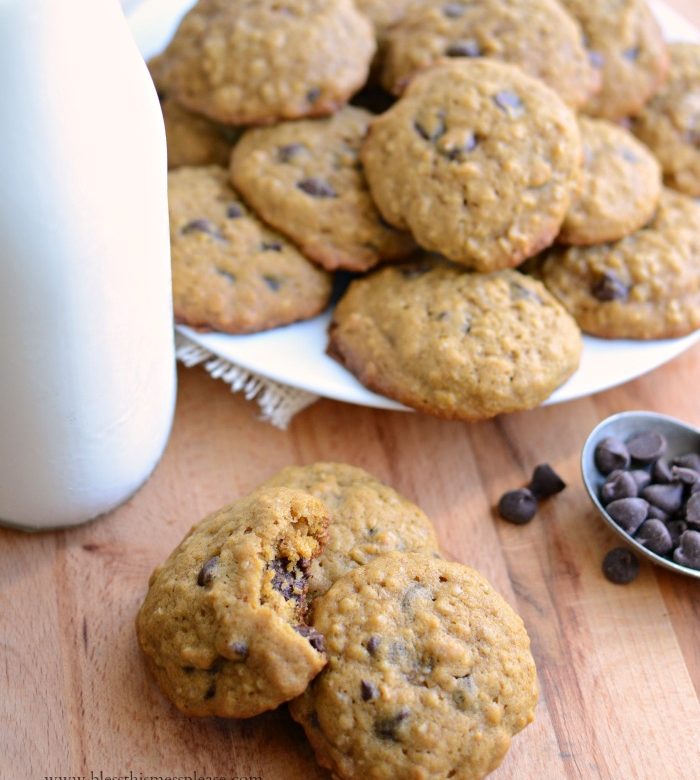 Oatmeal Pumpkin Chocolate Chip Cookies are as good as it gets.
15. Source: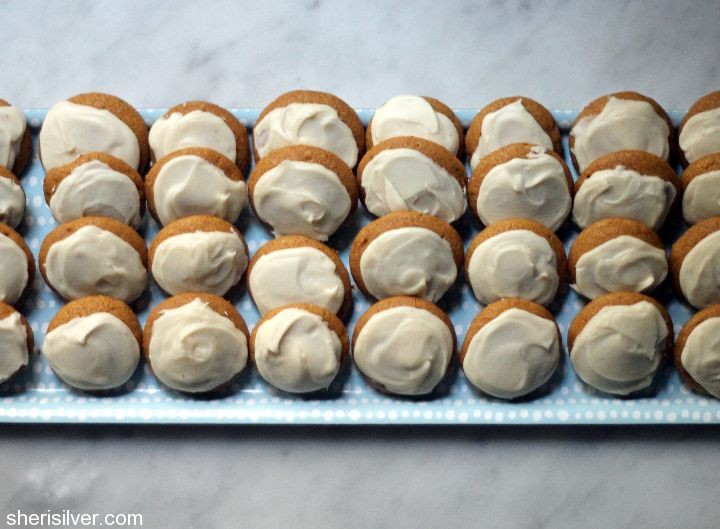 These pumpkin cookies are topped with browned butter icing.  Now that's heavenly!