Pie is always delicious, but it's not known as the prettiest dessert around.  Just wait until you see these beauties!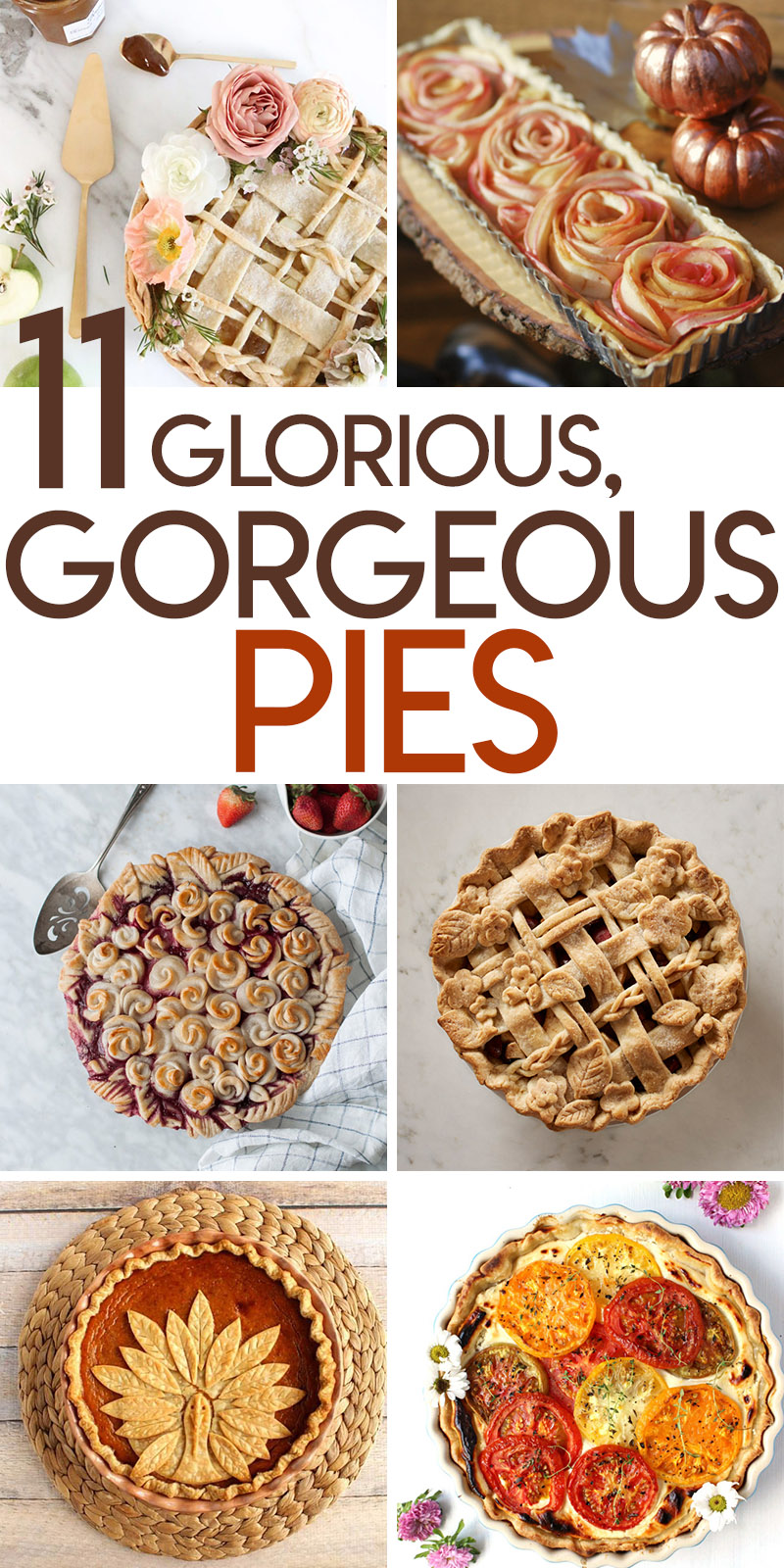 1. Source: Tikkido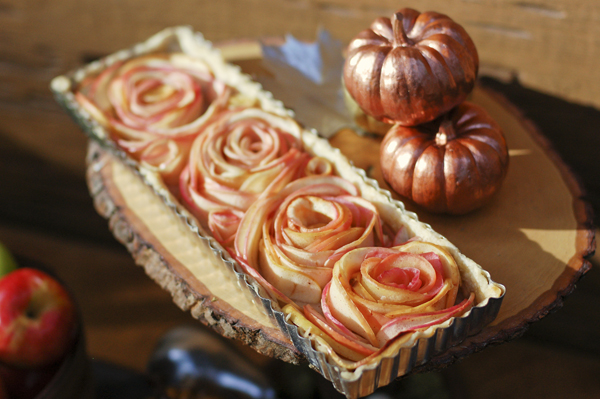 Slices of apples are shaped into roses in this elegant rose apple tart.
2. Source: Tastemade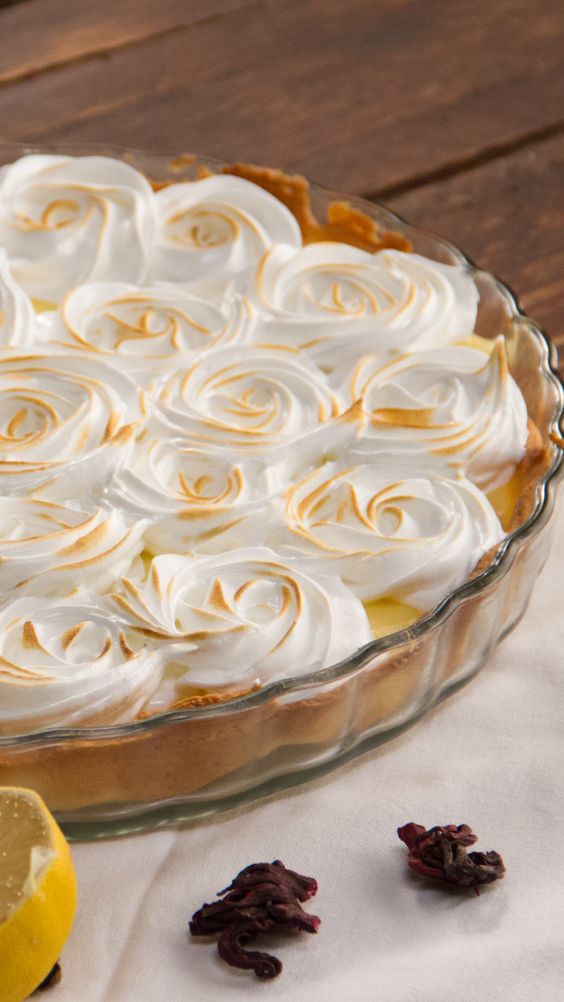 Lemon meringue pie gets pretty with an easy meringue rosette topping.
3. Source: A Beautiful Mess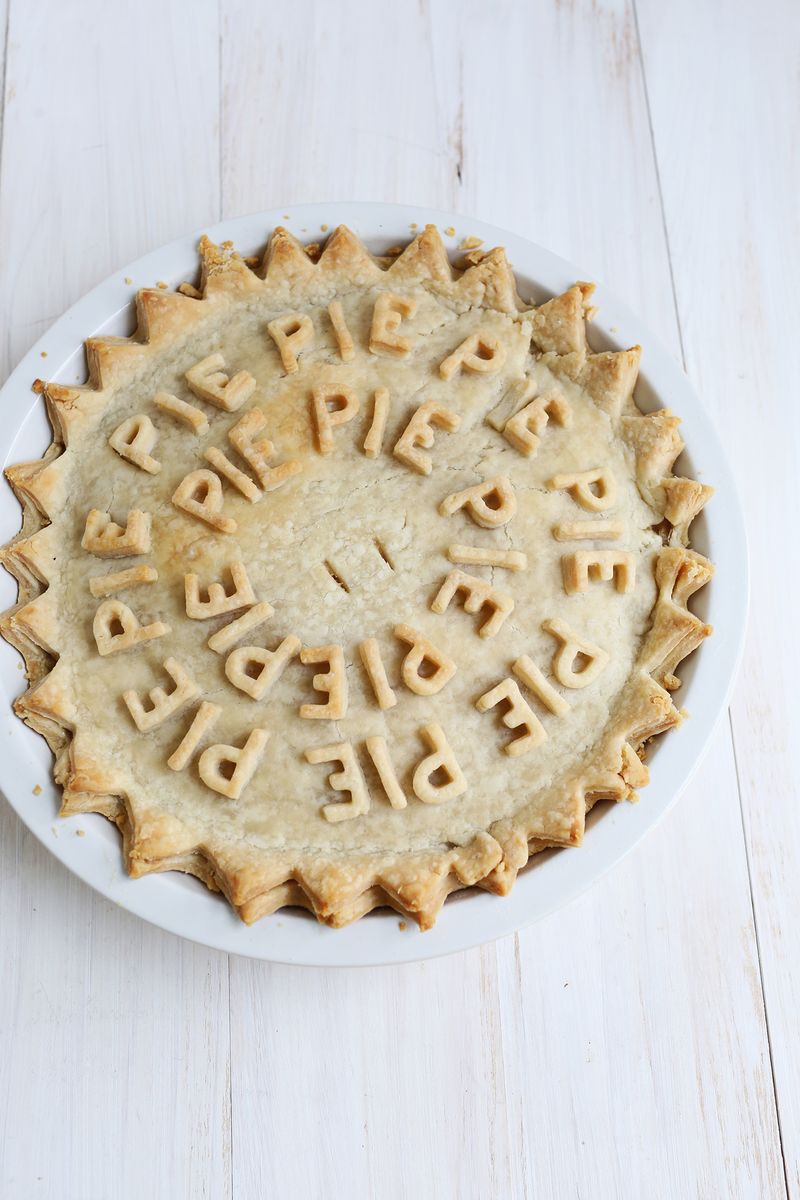 Pie pie pie pie pie pie pie!  I like the message I'm getting from this pie.
4. Source:  The Kitchen McCabe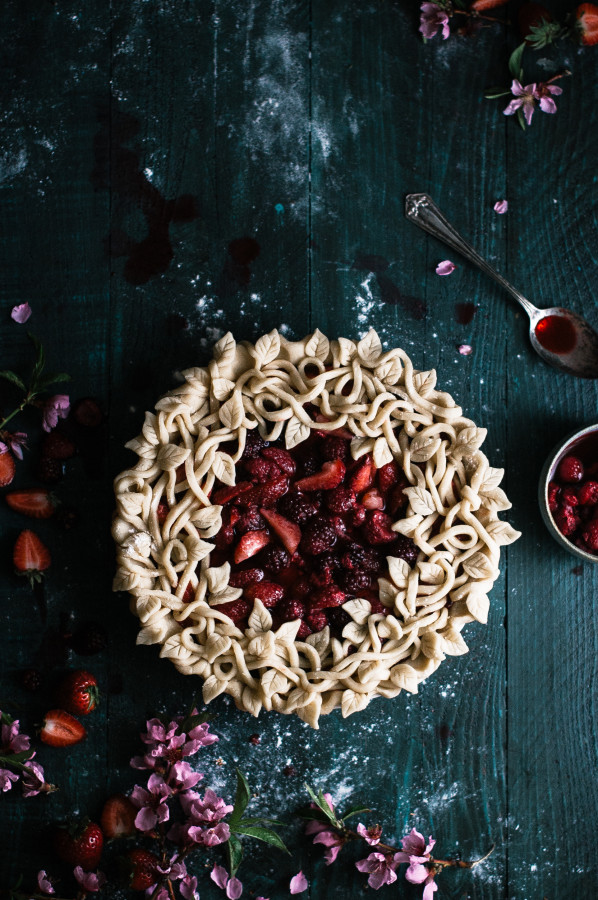 The pie crust on this triple-berry pie looks like a stunning, organic tangle of vines and leaves.
5. Source: Serious Eats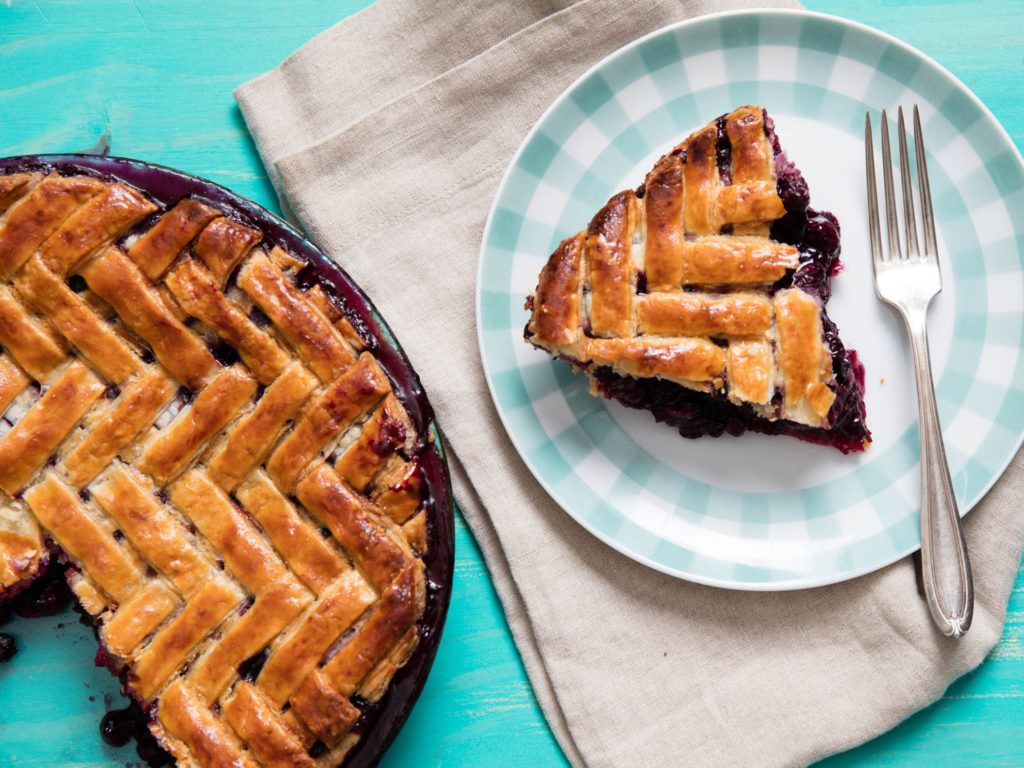 Weave your pie crust into a herringbone pattern–a step up from your standard lattice pie crust.
6. Source: Kudos Kitchen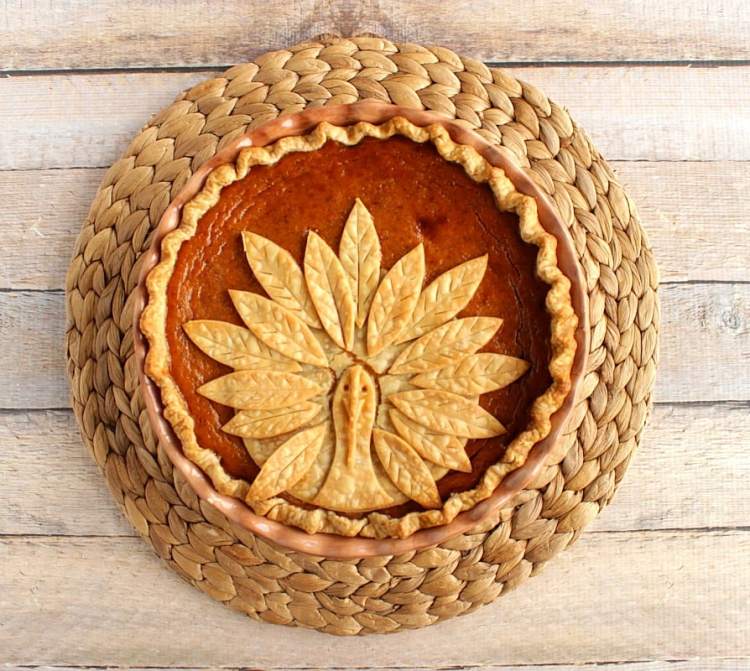 A Thanksgiving pumpkin pie topped with a pie crust turkey will wow your guests this holiday.
7. Source: The Kitchen McCabe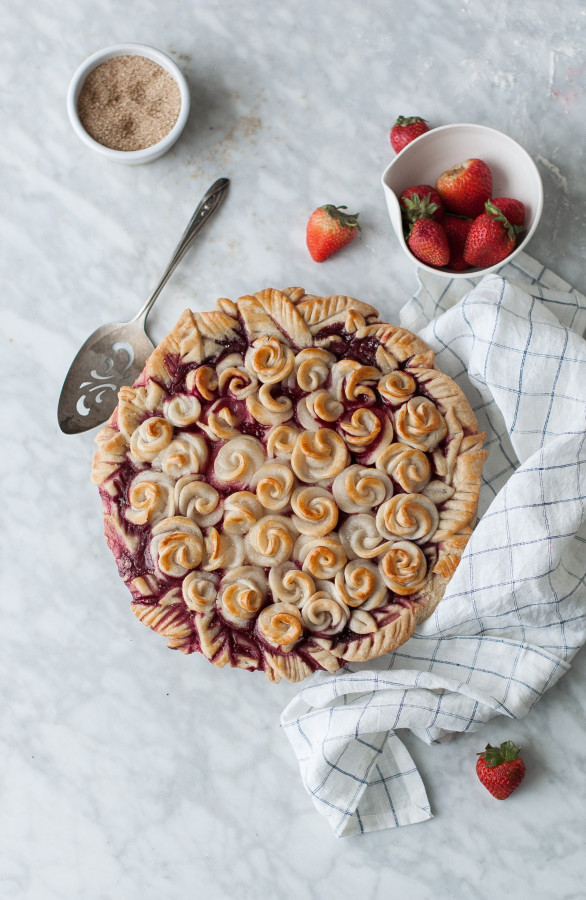 Pie crust is rolled into roses to top this stunning strawberry rhubarb pie.
8. Source: Monika Hibbs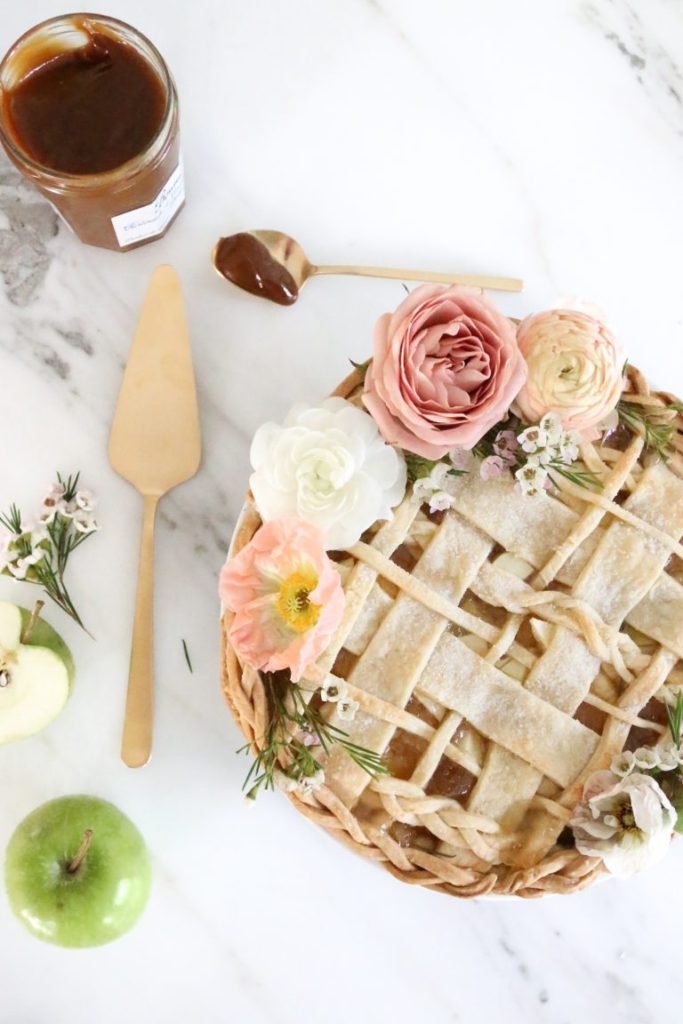 I love the mix of wide and narrow and braided pastry strips on this apple pie.  The fresh flowers are a gorgeous touch, too.
9. Source: Land-o-Lakes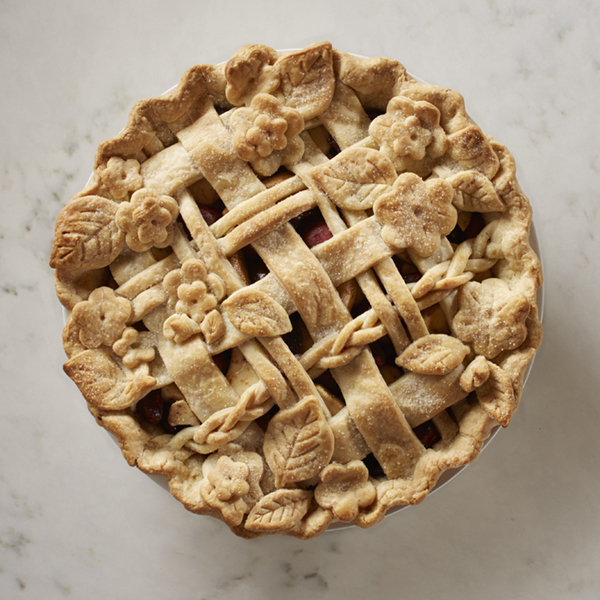 This cherry apple pie features a mix of widths in the lattice weave, and pastry leaves and flowers.
10. Source: Wry Toast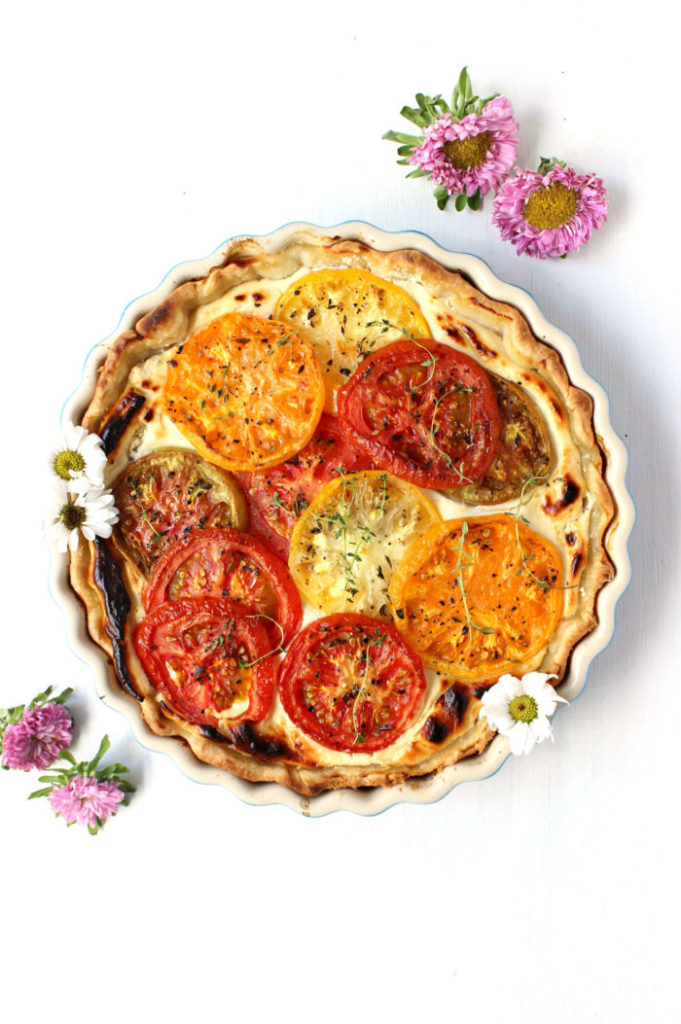 Here's a savory goat cheese pie that's sure to please.  The colors of the heirloom tomatoes provide all the beauty you need to create a stunning pie.
11. Source: Hearty Bakes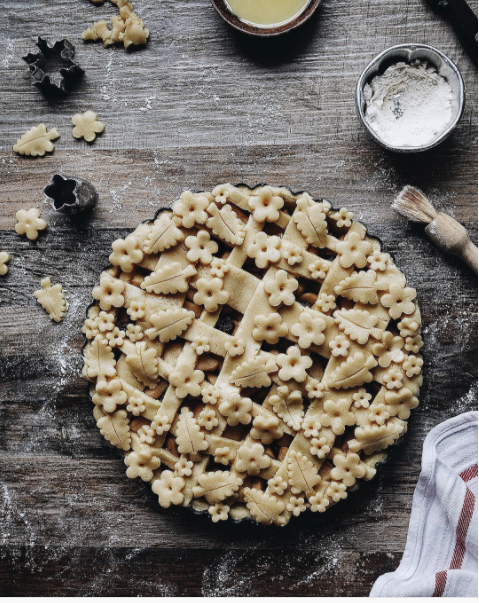 Tiny pastry flowers and leaves are layered on a classic lattice crust to create this gorgeous pie.