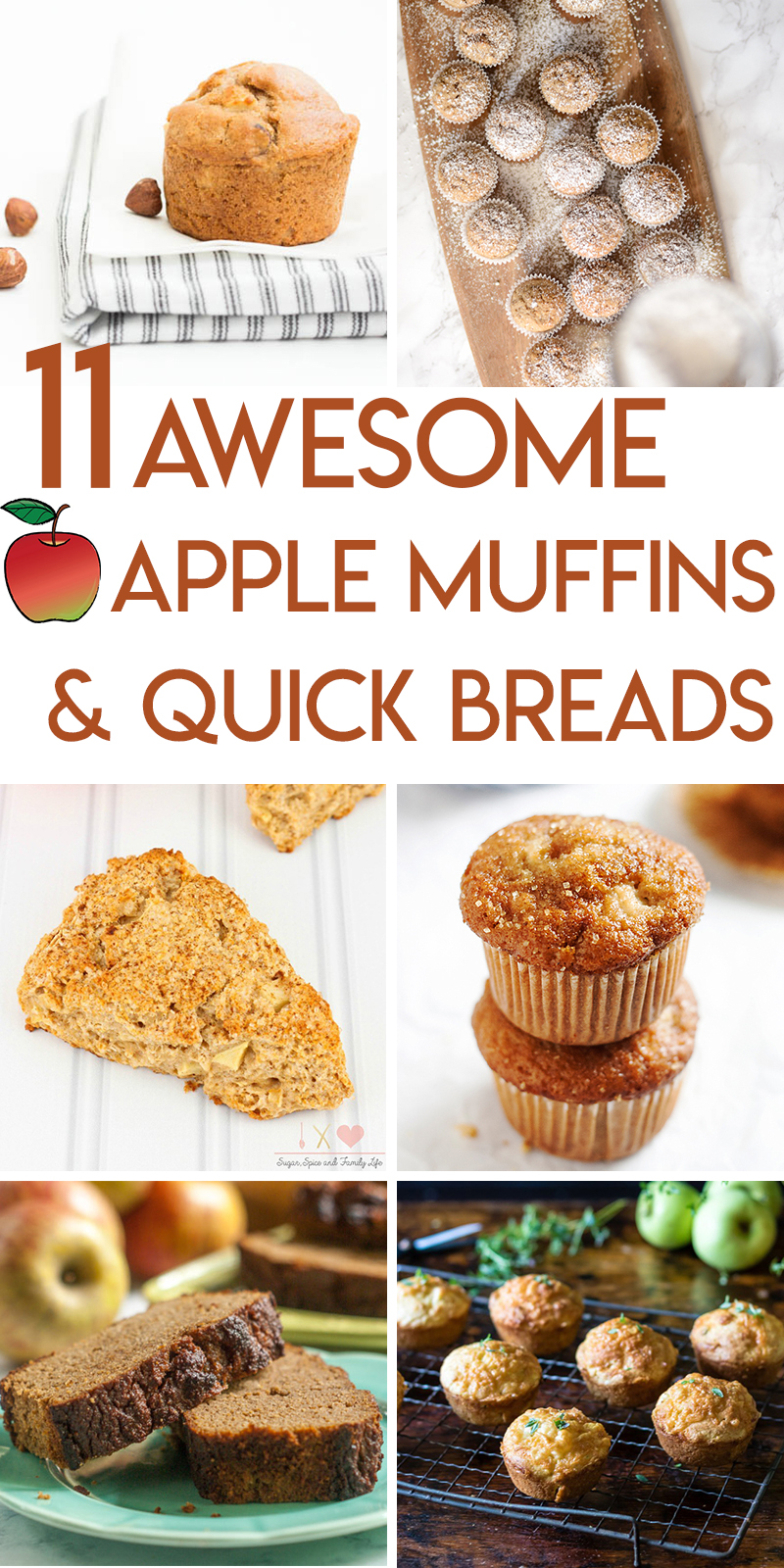 1.  Source: The Life Jolie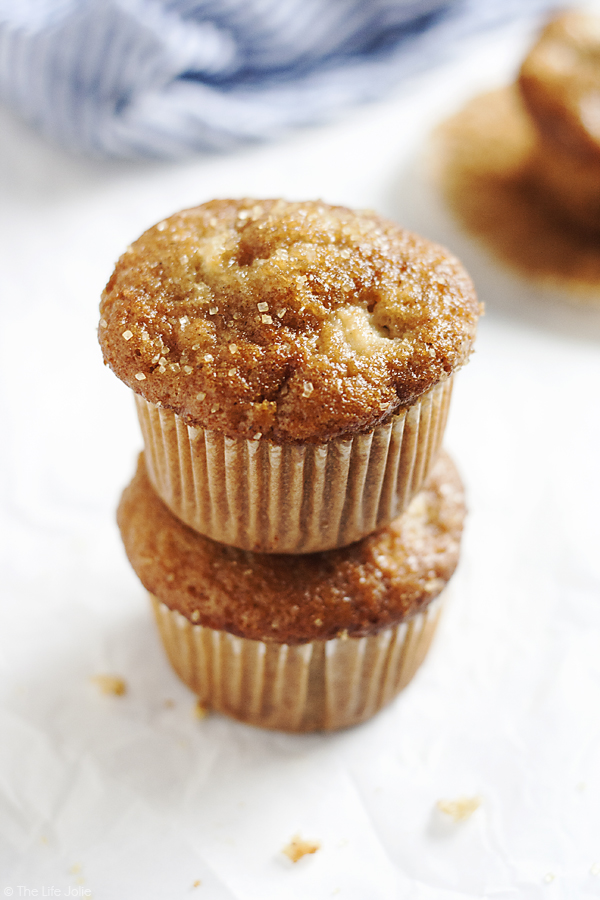 Apple Spice Muffins.  Is it a dessert?  Is it breakfast?  All of the above, I say.
2. Source: Recipes from a Pantry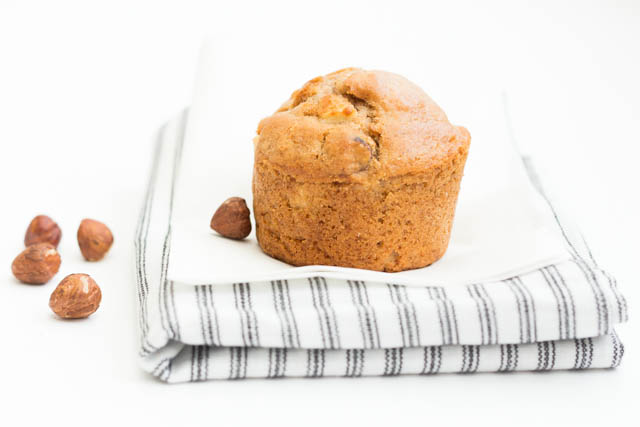 This apple muffin gets its heartiness from wholemeal flour and hazelnuts.
3. Source: One Lovely Life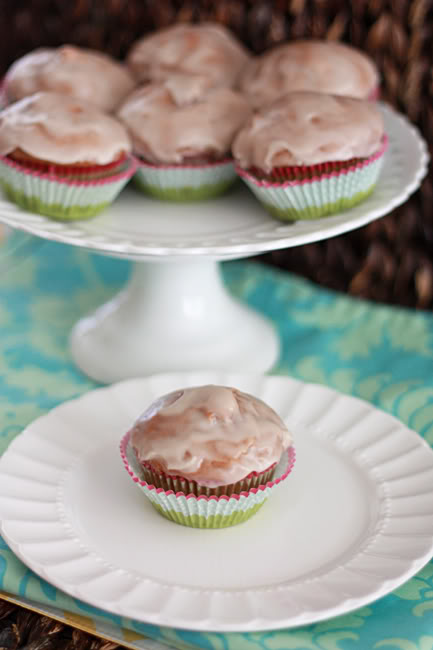 All the fabulous flavor of apple fritters, in muffin form, without the frying.
4. Source: Tikkido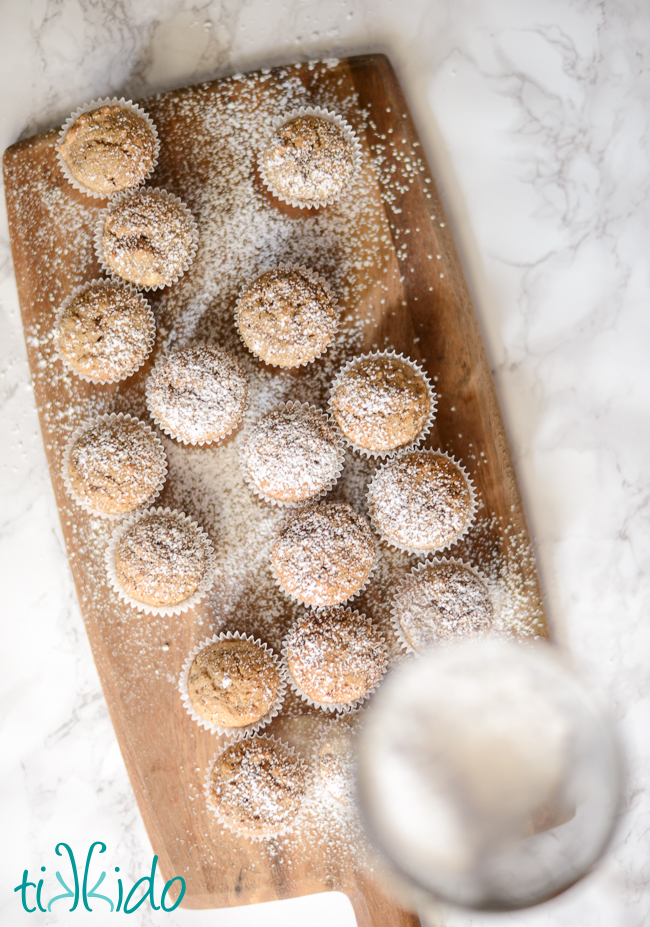 Two versions of these Mississippi applesauce spice muffins are given in the linked post.  One for standard size muffins with crumb topping, and one for these adorable mini muffins dusted with powdered sugar.
5. Source: Plated Cravings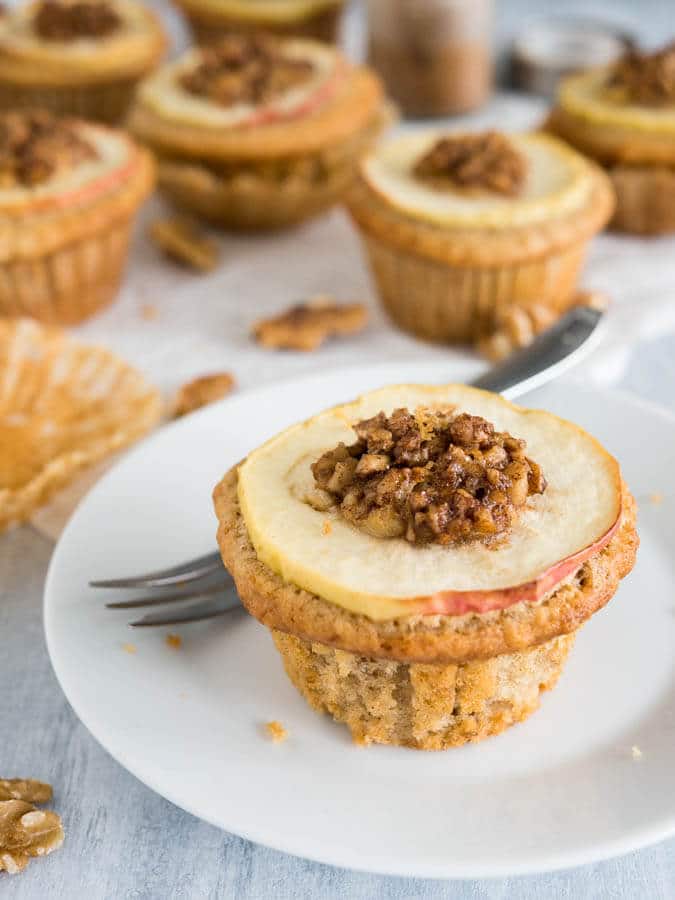 There's so much that makes these apple muffins special:  The caramelized filling, the candied walnuts, the browned butter, the apple ring topping the muffin.
6. Source: Upstate Ramblings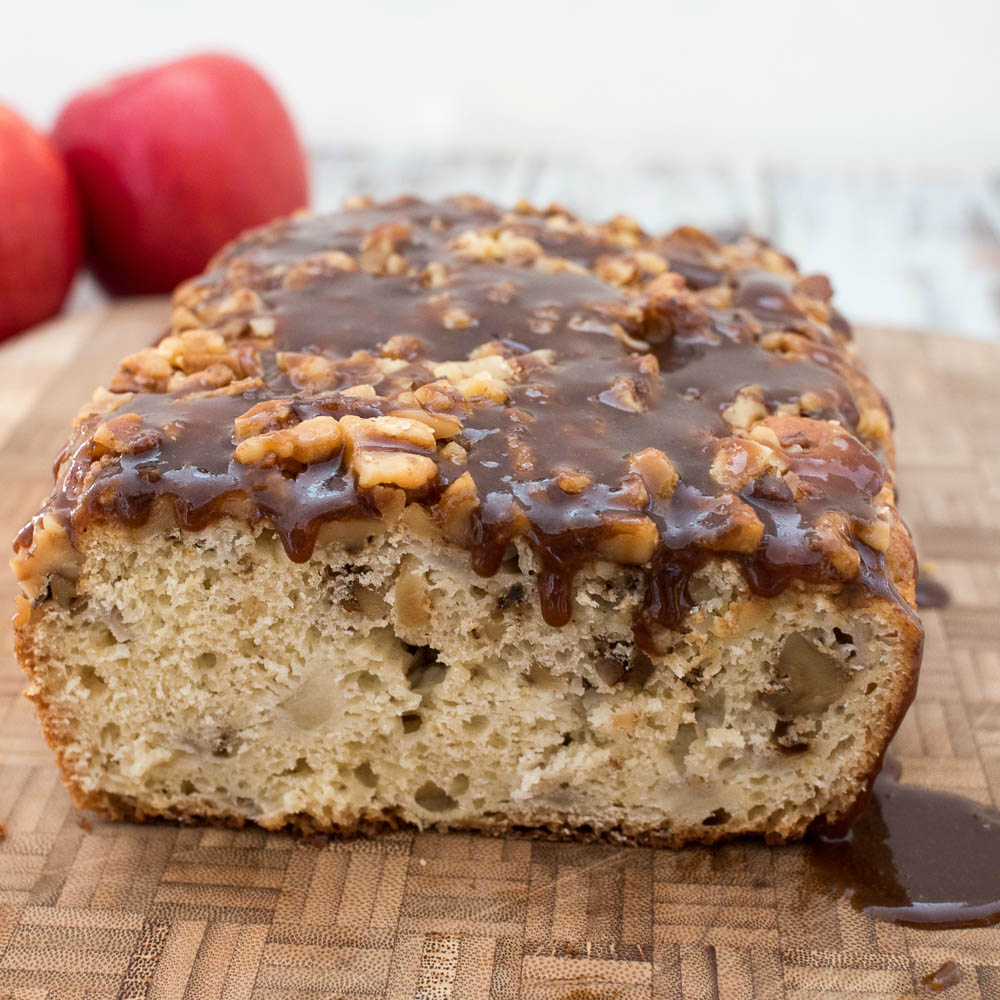 7. Source: Veggie Desserts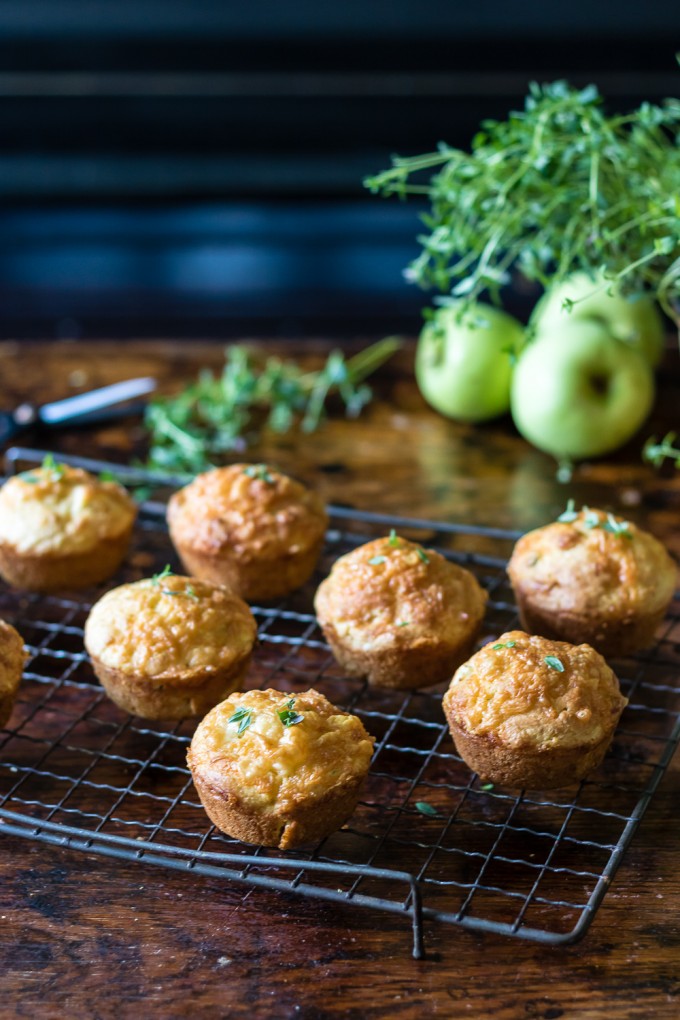 Baked goods can be savory, too!  Apples and cheddar are accented with thyme in these savory muffins.
8. Source: Wholesome Yum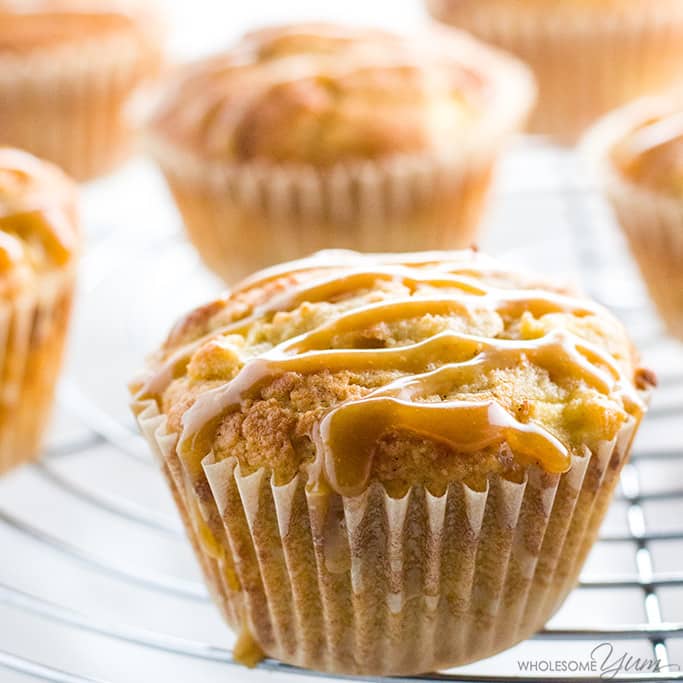 Can you believe these muffins are sugar free, low carb, and gluten free?  WOW.
9. Source: My Life Cookbook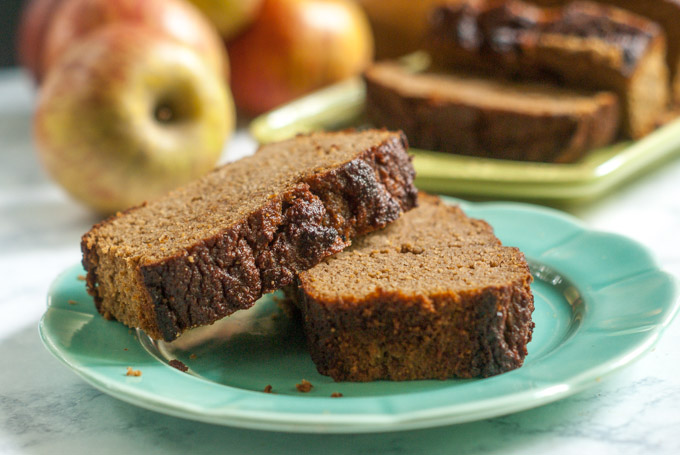 Here's another great gluten free option:  Cinnamon apple breakfast bread.
10. Source:  Living Sweet Moments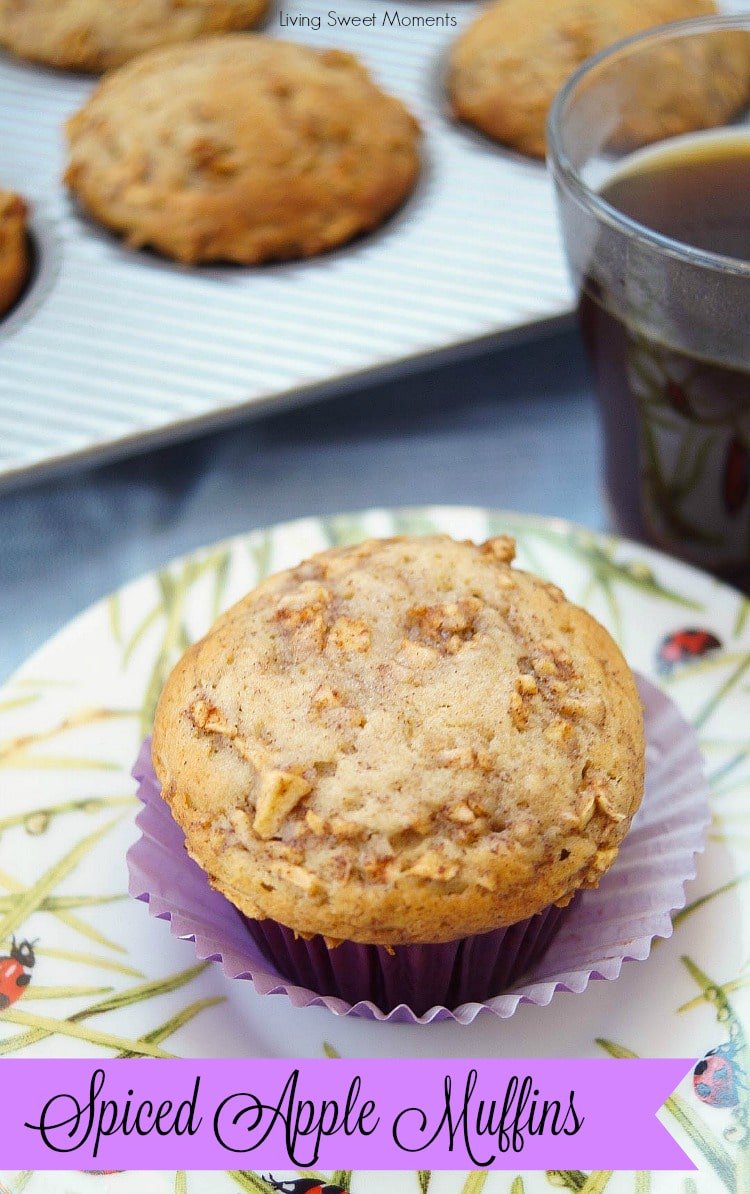 Sometimes there's nothing better than a classic apple muffin recipe that celebrates the flavors of the fall season.  This is one of those times.
11. Source: Sugar, Spice, and Family Life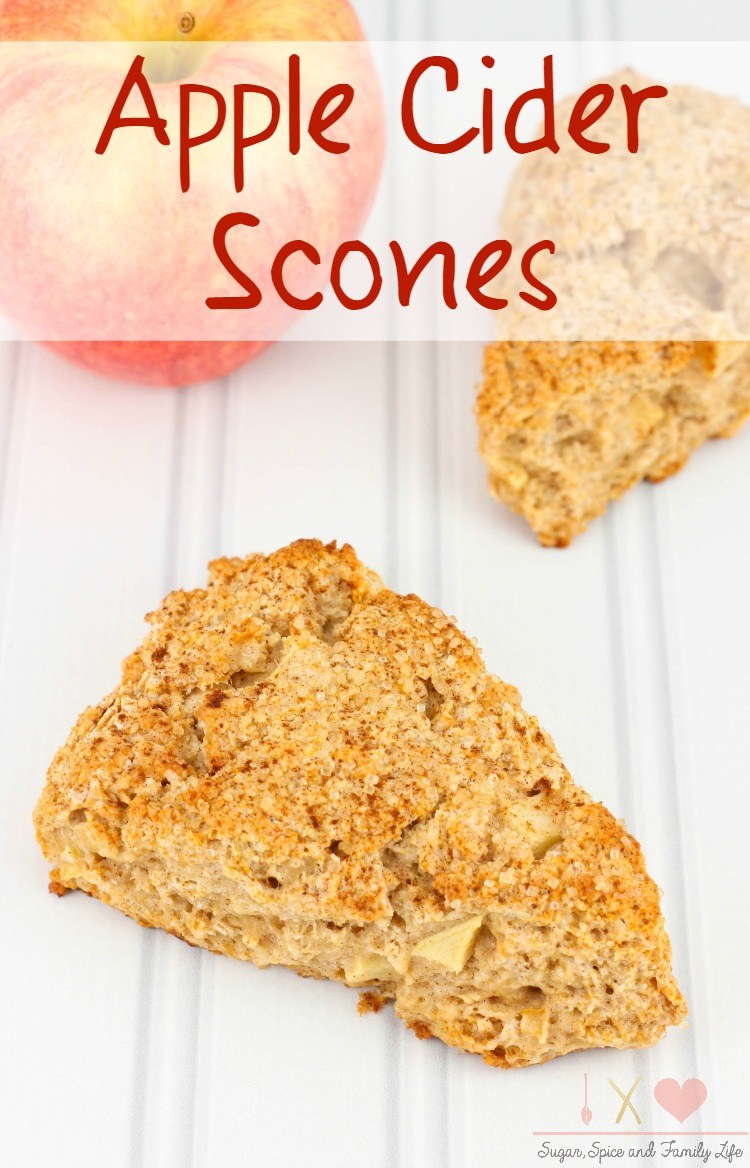 I love the idea of making scones with apple cider and chunks of fresh apples.  What a perfect way to start an autumn morning.