Move over pumpkin, it's time for some awesome apple cookie recipes!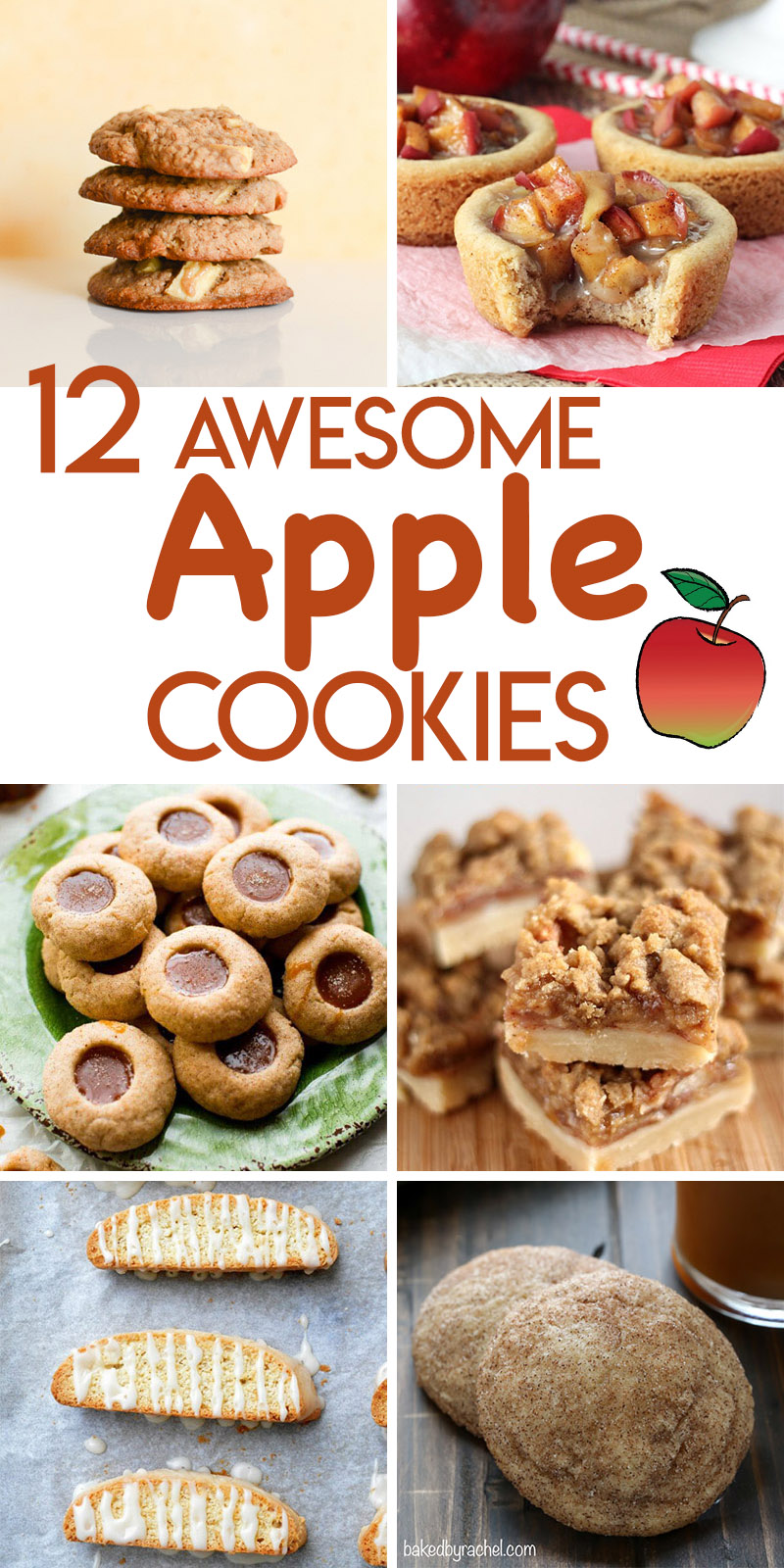 1.  Source: Wine and Glue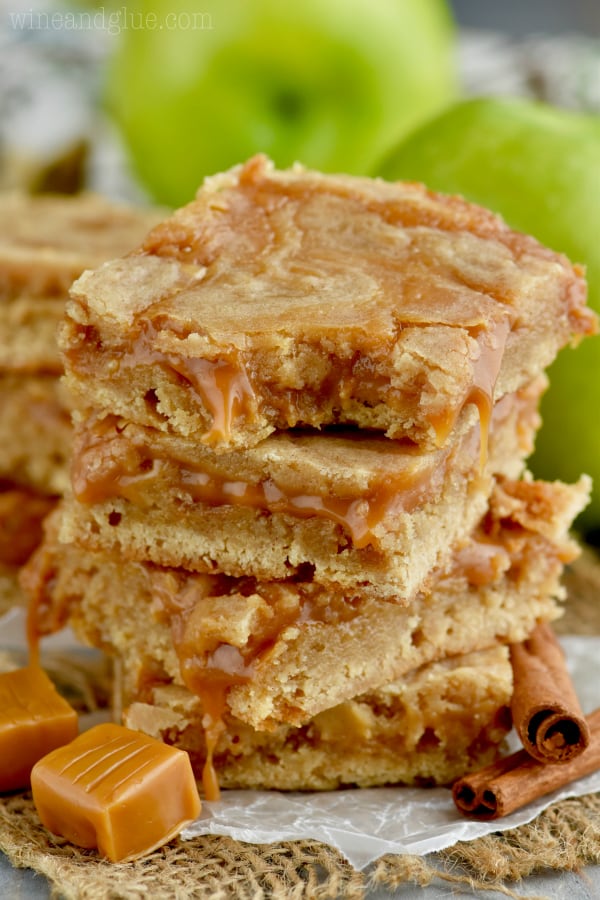 Caramel apple cookie bars.  I love the ease of bar cookies, and the flavors in these look irresistible.
2. Source: Sally's Baking Addiction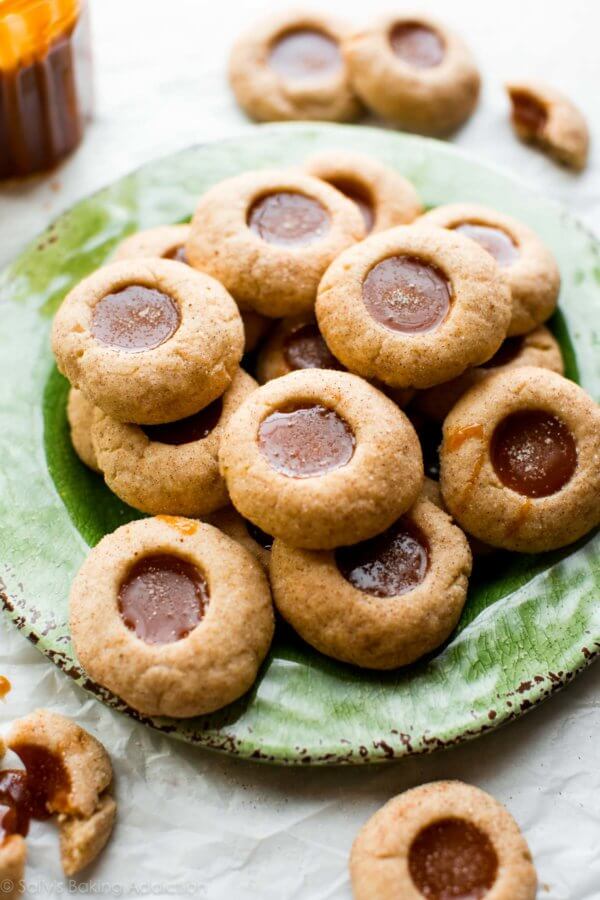 Caramel apple spiced thumbprint cookies sound AMAZING, right?  Right.
3. Source: Cincy Shopper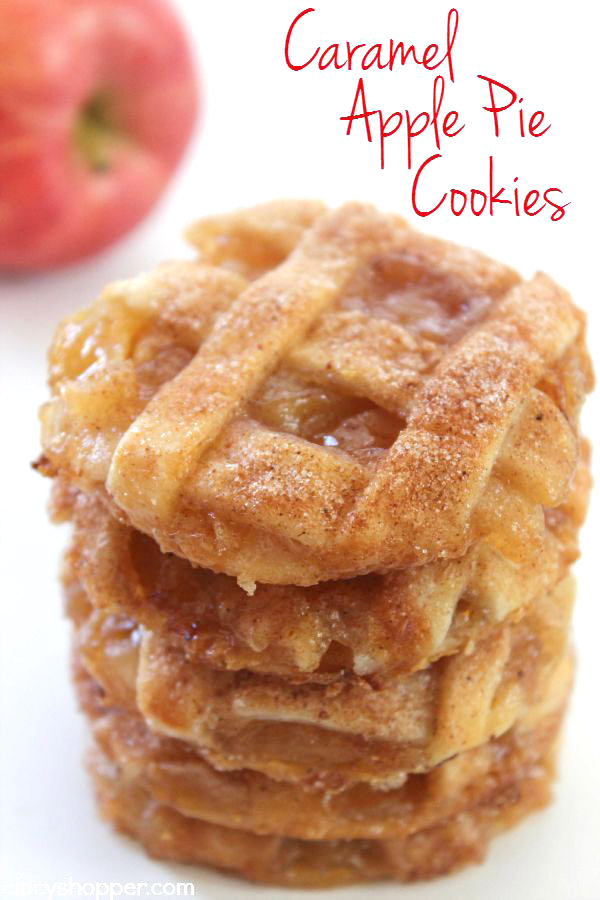 These caramel apple cookies look delicious, sure, but aren't they beautiful, too, with that lattice topping?
4. Source: Life, Love, and Sugar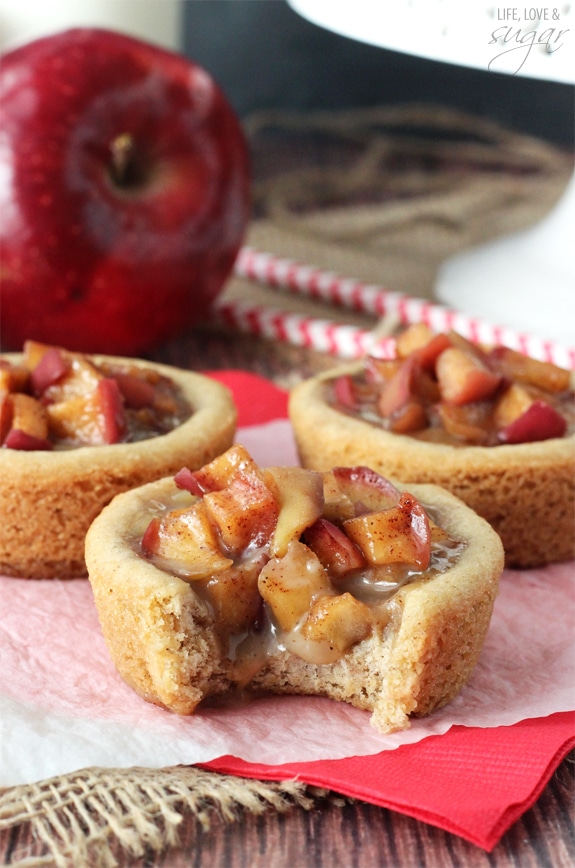 I love pie, and I love cookies, and I love miniature things.  I'm pretty sure these caramel apple cookie cups were made just for me.
5. Source: Souffle Bombay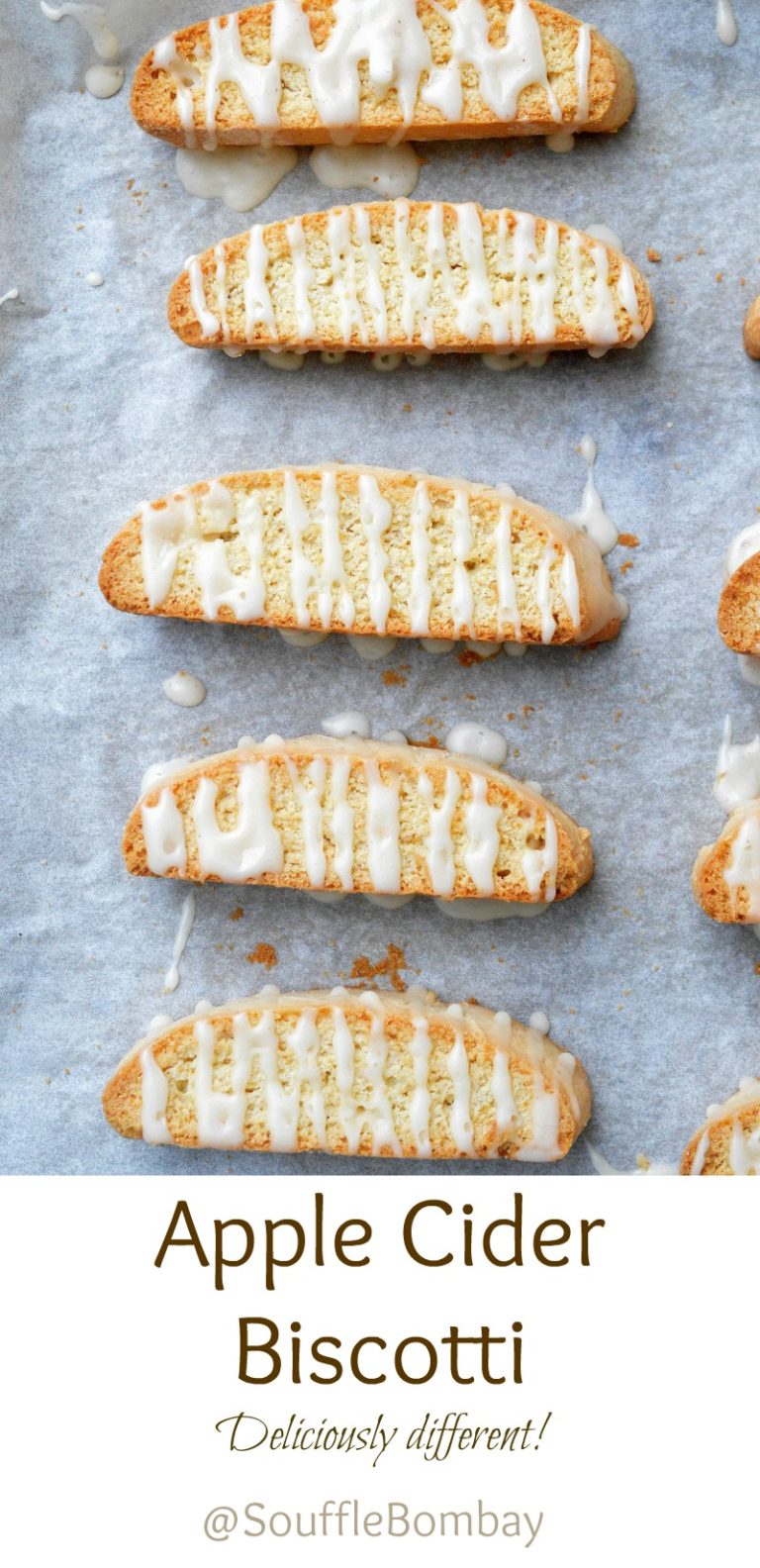 Oooh, apple cider biscotti cookies.  Yes, please!
6. Source: Sober Julie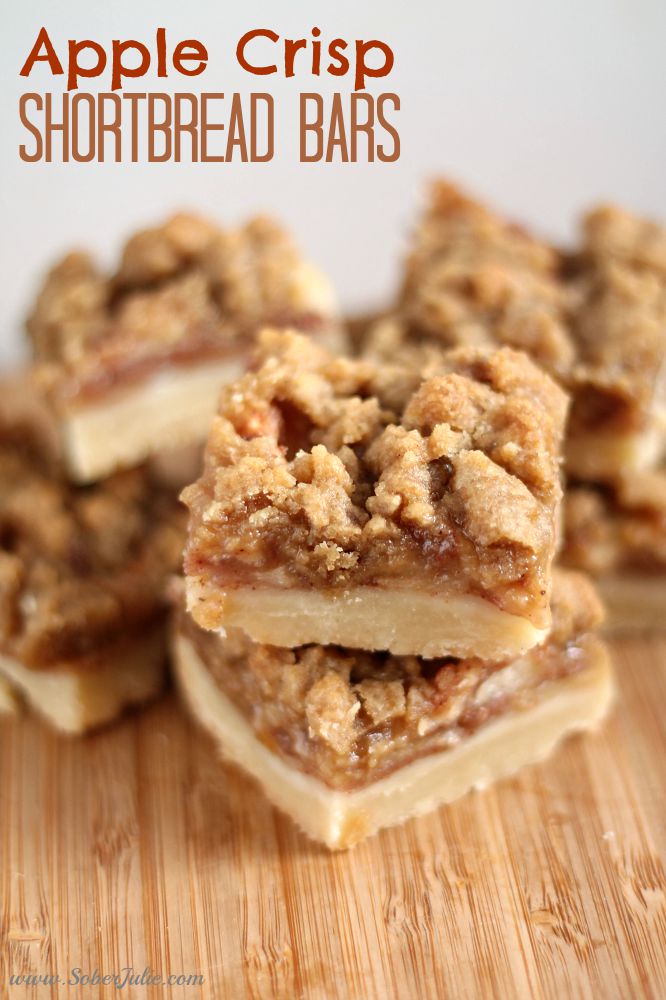 These apple crisp shortbread bars look so delicious they wouldn't last long in our house.
7. Source: Baked by Rachel
I never thought to make cookies with apple butter, but now I'm obsessed with these cookies!
8. Source: Finding Sanity in Our Crazy Life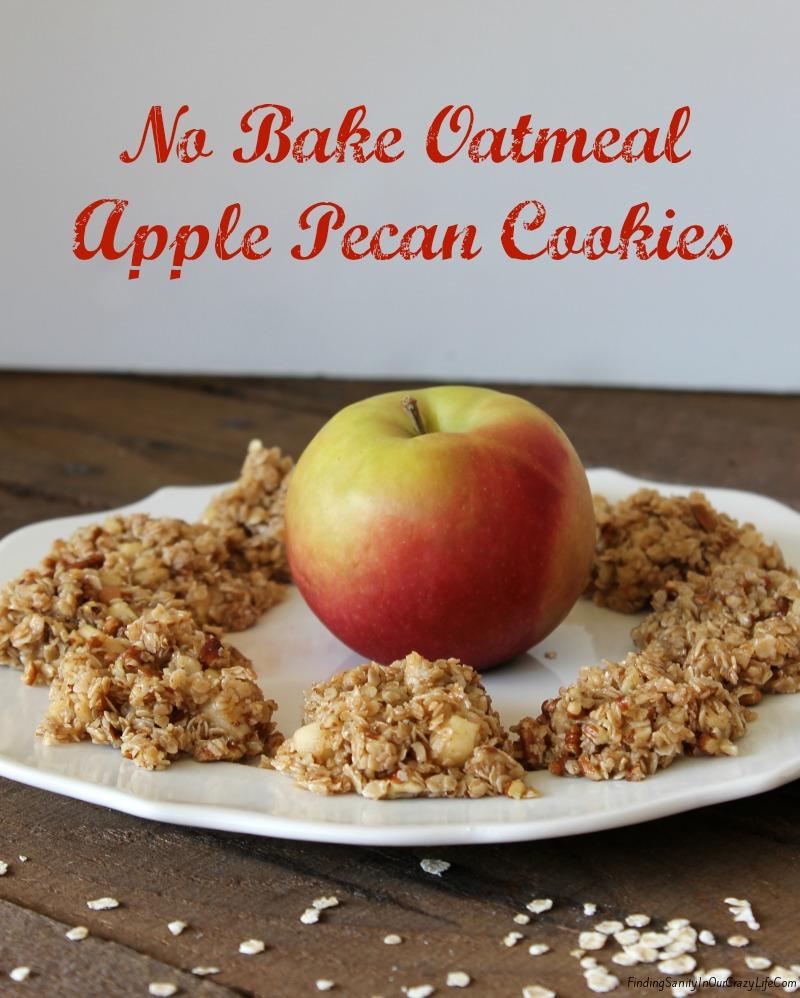 Looking for no bake apple cookies?  These oatmeal apple pecan cookies are for you.
9. Source: Farmwife Feeds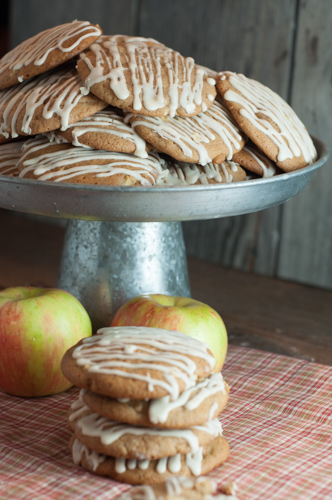 Apple cider cookies are an absolute classic in the autumn.
10. Source: Centsable Momma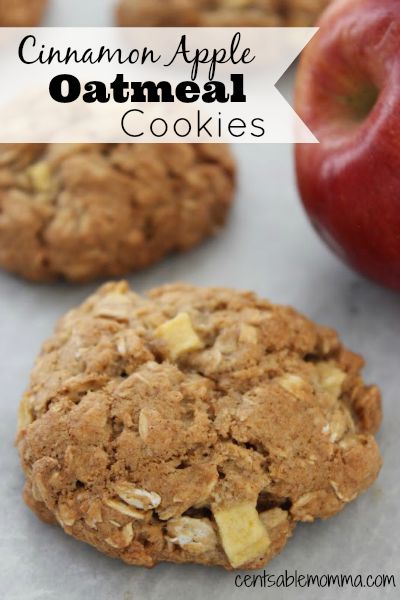 Cinnamon apple oatmeal cookies look delicious.  What is it about apple and oatmeal that seems so right together?
11. Source: Centsable Momma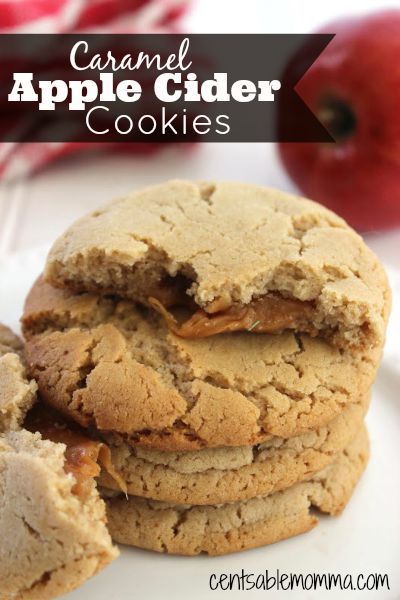 There's a caramel surprise inside of these apple cider cookies.
12. Source: Tikkido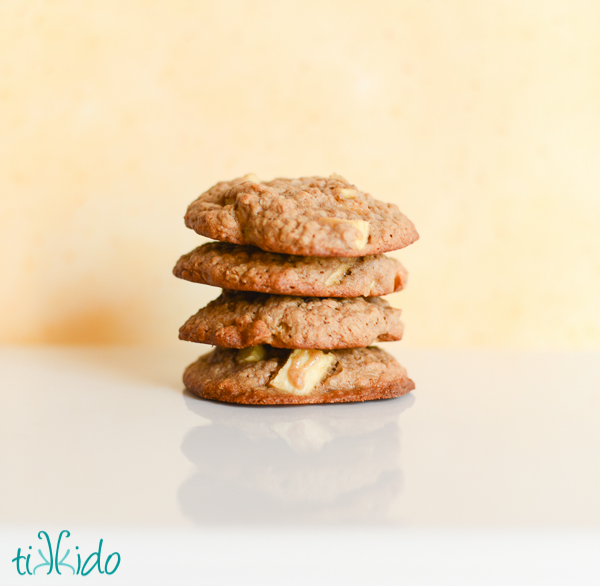 More caramel apple oatmeal goodness in this recipe from Tikkido.