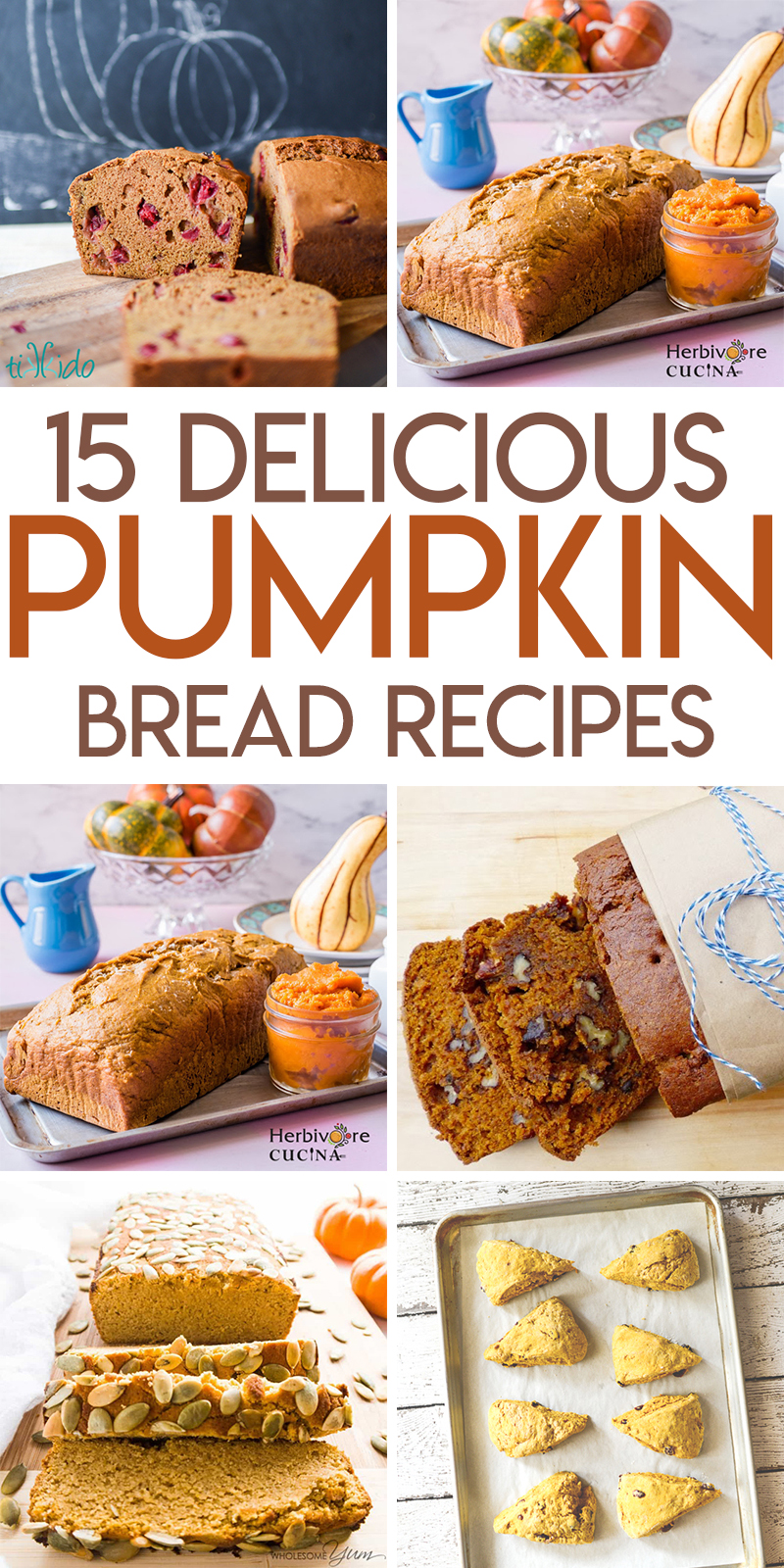 1.  Source: Tikkido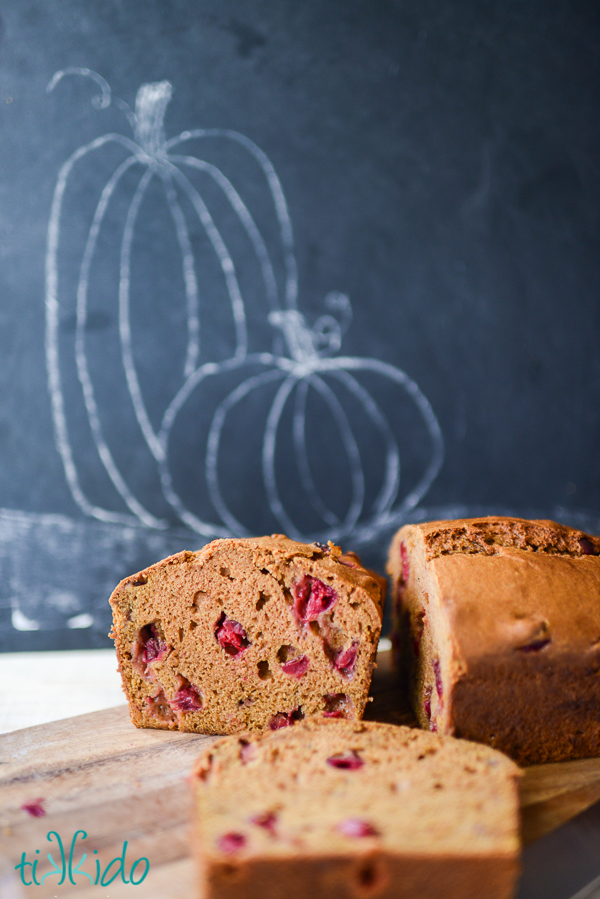 Tart cranberries pair perfectly with pumpkin in this Cranberry Pumpkin bread from Tikkido.
2. Source: Five Minutes for Mom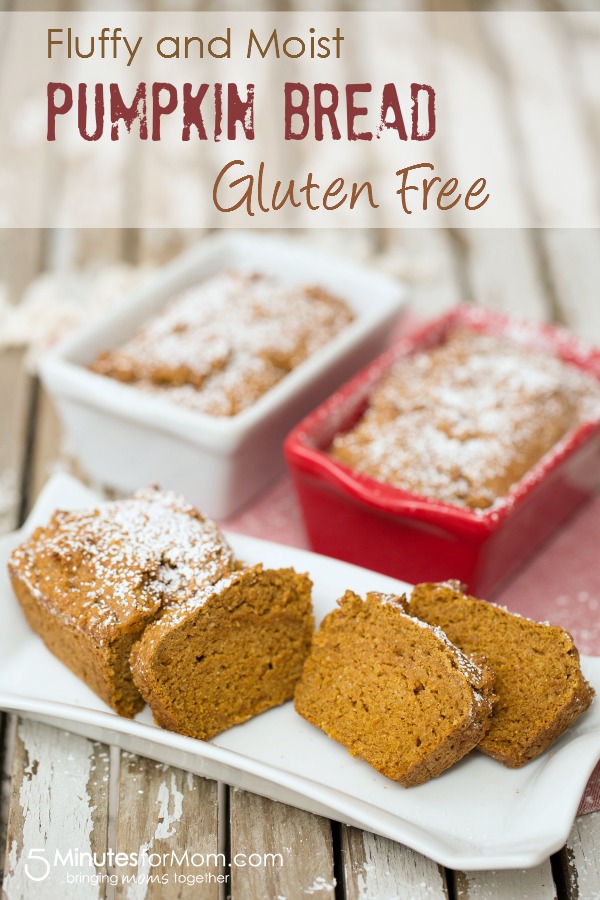 Need a gluten free pumpkin bread recipe?  We've got you covered.
3. Source: Herbivore Cucina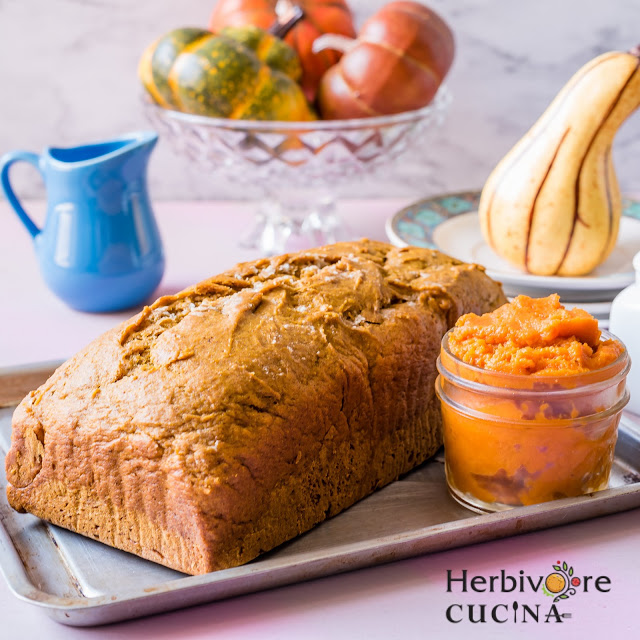 This recipe for quick pumpkin bread uses buttermilk instead of eggs.
4. Source: Dear Crissy
Just look at the sweet, cheesecake-like filling in this pumpkin bread!
5. Source: Plated Cravings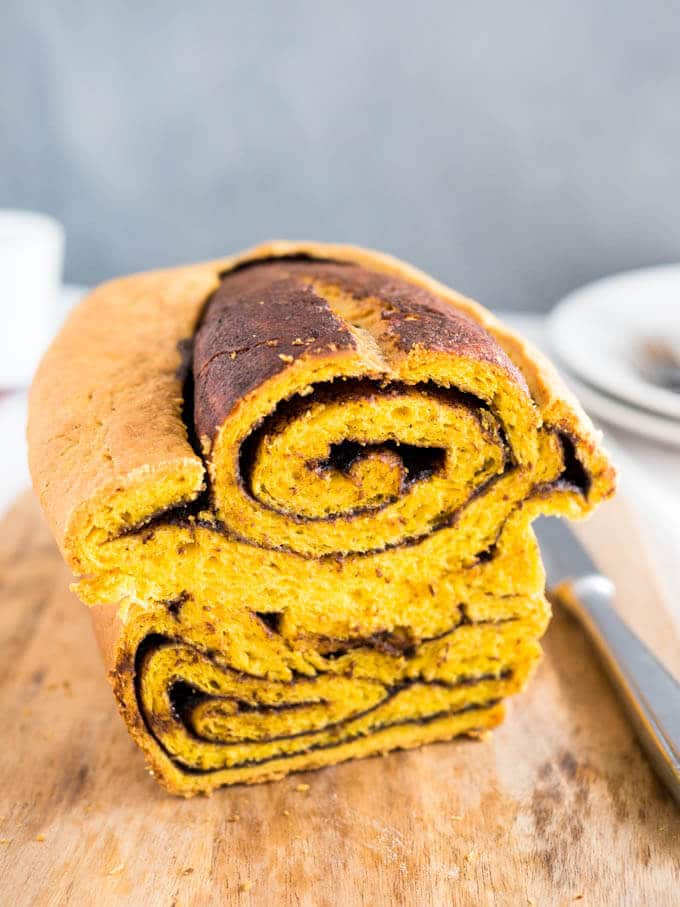 This is a yeasted pumpkin bread–with a swirl of Nutella inside!
6. Source: Country Chic Cottage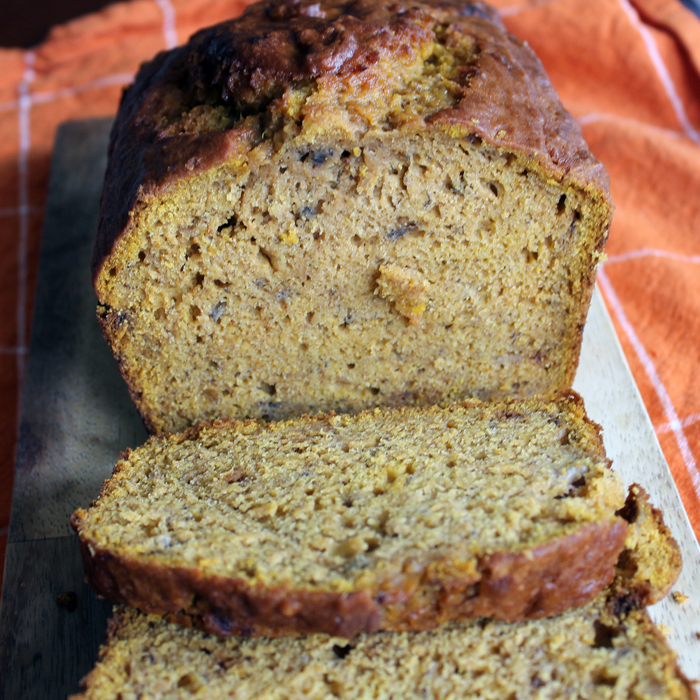 Two great things that get combined in spectacular fashion:  pumpkin banana bread!
7. Source: Plated Cravings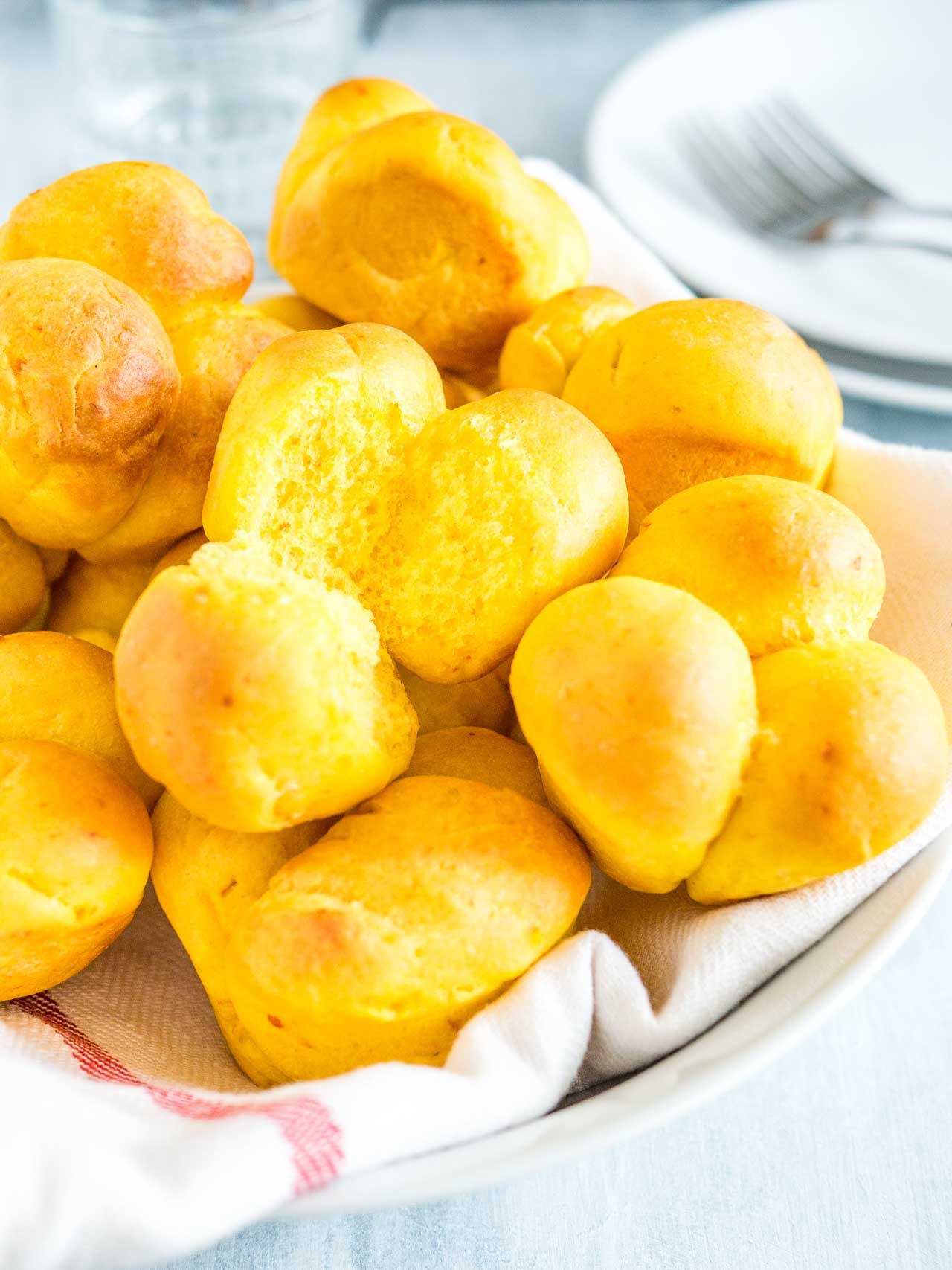 These easy pumpkin dinner rolls would be perfect for Thanksgiving dinner.
8. Source: The Purple Pumpkin Blog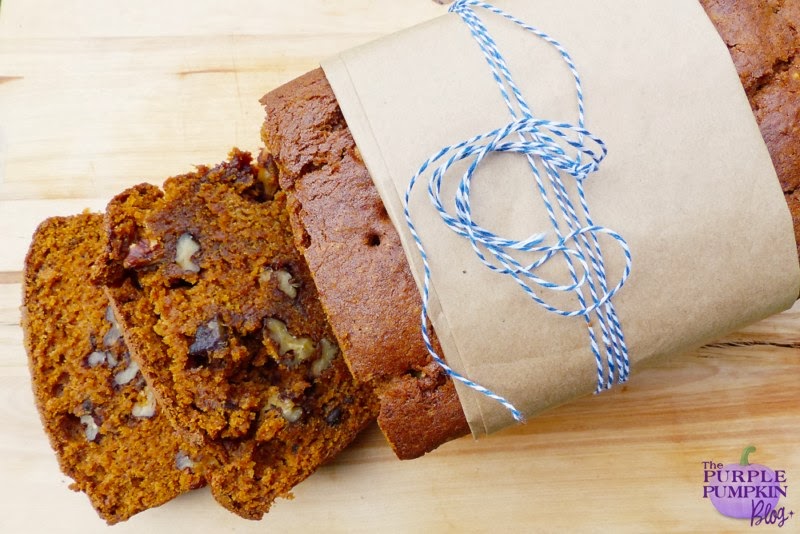 This spiced pumpkin and walnut tea loaf looks absolutely delicious.  Pour me a cup and cut me a slice!
9. Source: DIY Candy
The blogger describes this pumpkin pie bread as though pumpkin pie and pumpkin bread had a baby.  Ooooh, yes.
10. Source: Wholefully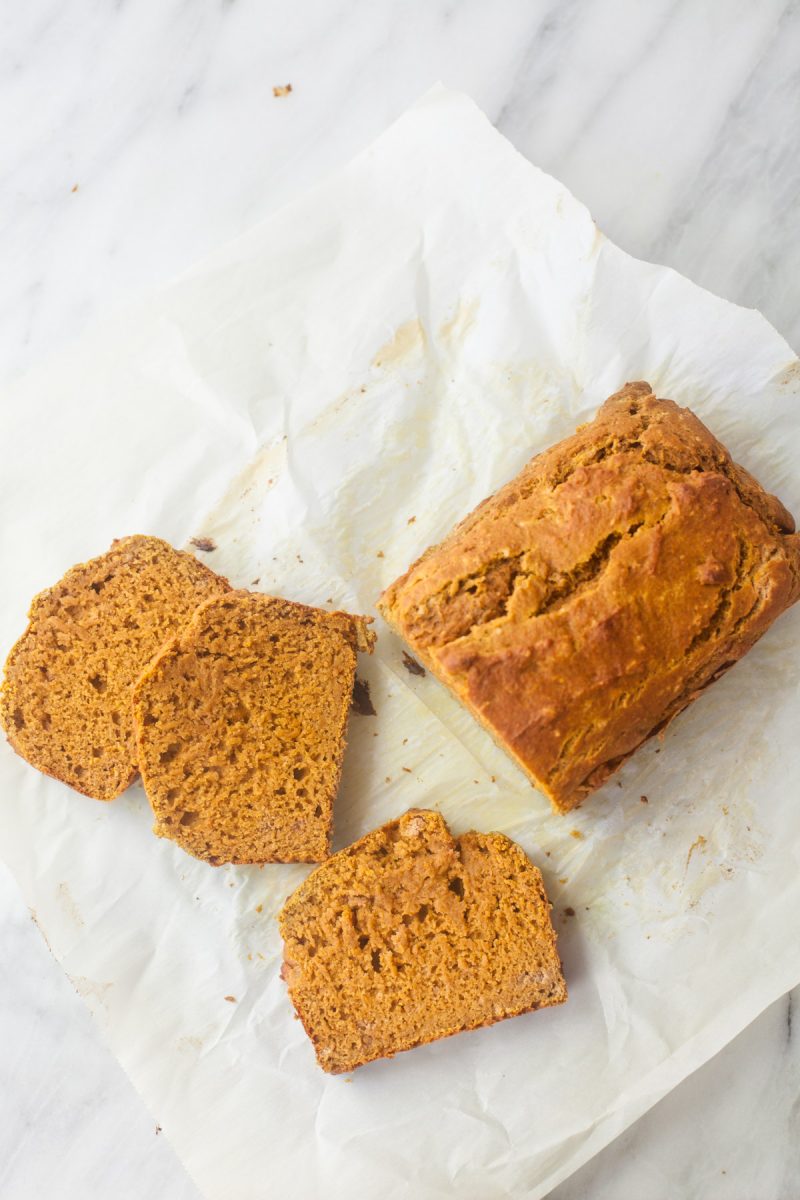 Add a little extra nutrition with this one-bowl, whole-wheat pumpkin bread recipe.
11. Source: Tikkido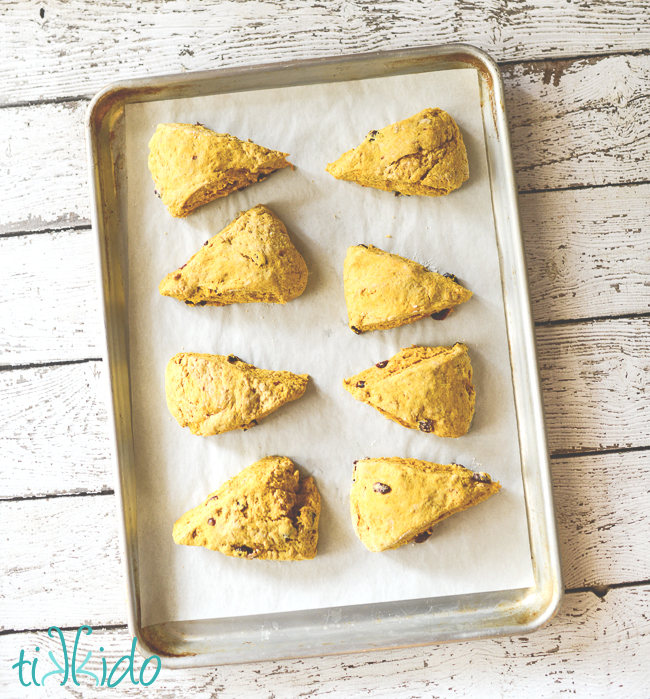 Cranberry pumpkin scones are a delicious way to start your autumn mornings.
12. Source: Wholesome Yum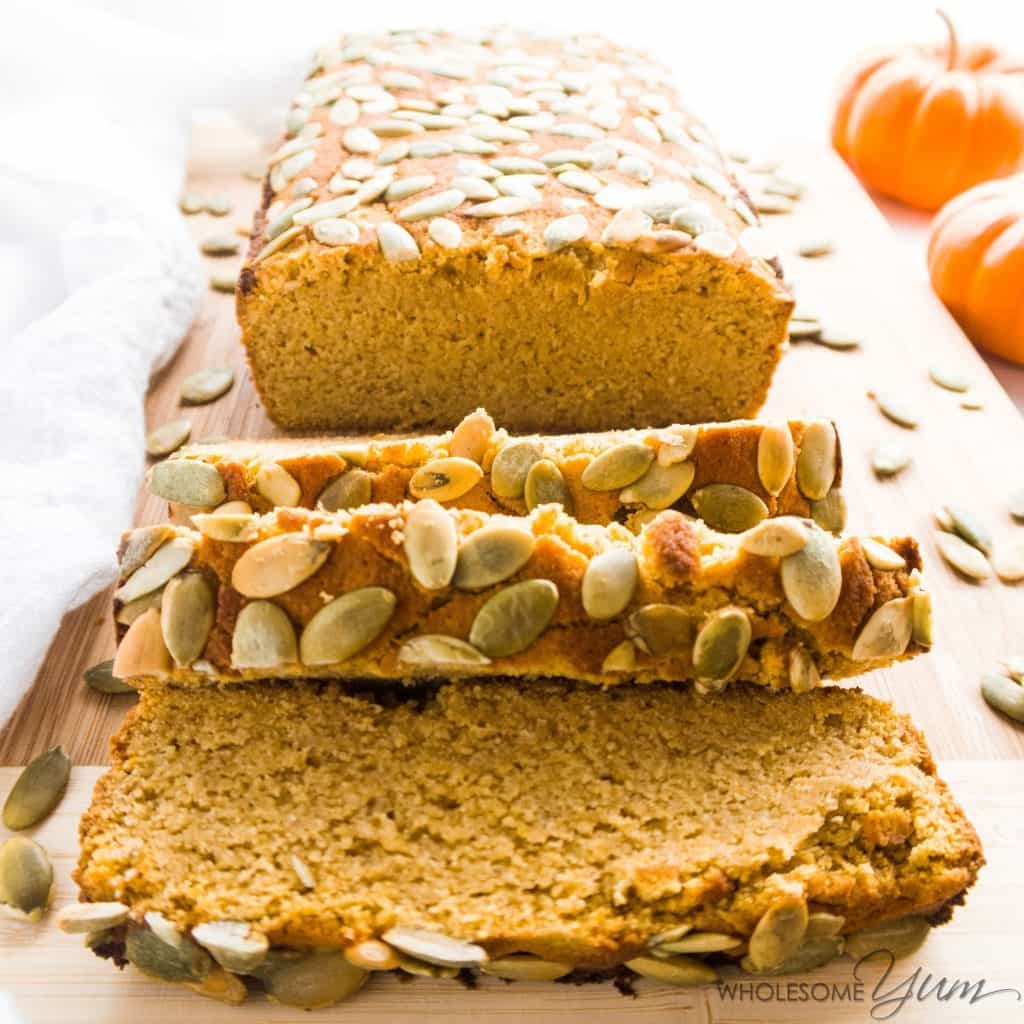 Here's a sugar free, low carb, paleo pumpkin bread recipe if you're looking for one.  I love the pepitas (pumpkin seeds) on top of the bread!
13. Source: 3 Boys and a Dog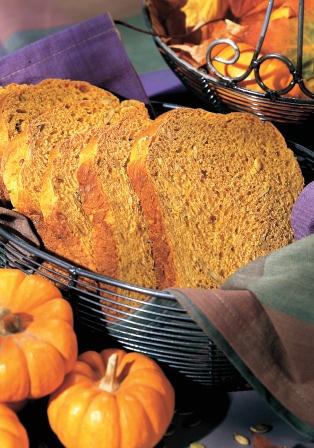 You don't even have to turn on the oven with this bread maker pumpkin seed bread recipe!
14. Source: Bless this Mess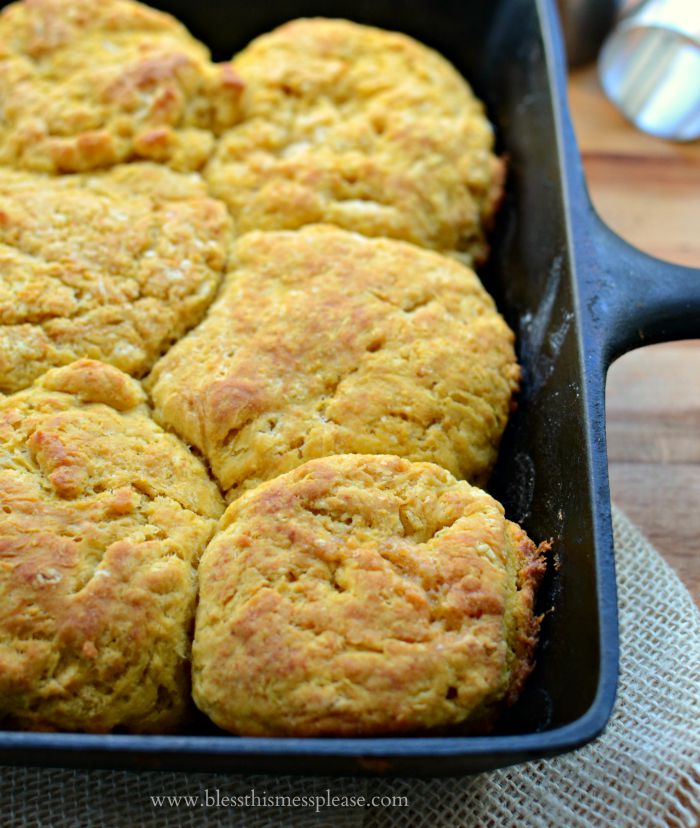 These pumpkin skillet biscuits look absolutely divine.  I'll bet the texture is amazing!
15. Source: Cincy Shopper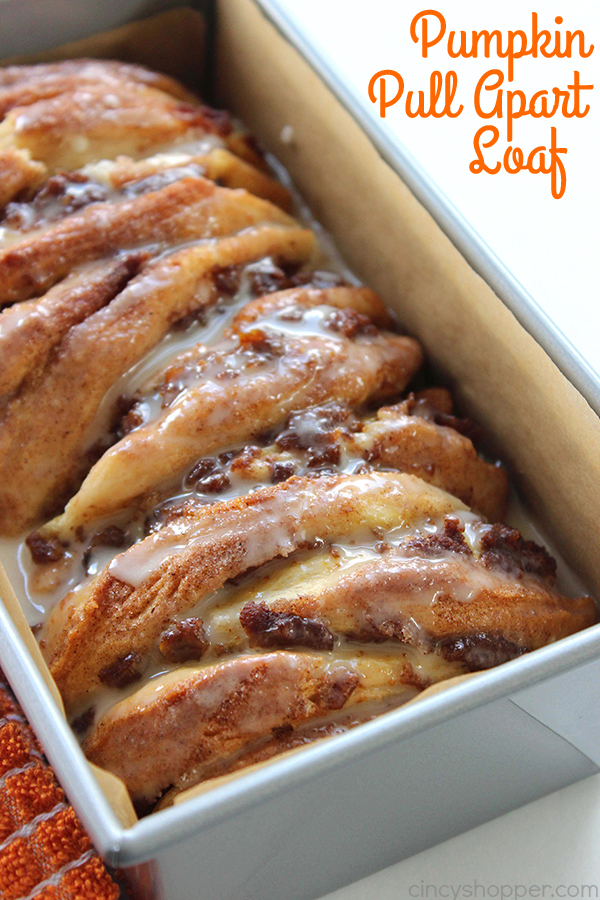 This is a finger-lickingly delicious recipe for pumpkin pull-apart bread.