Is there anything better than a cupcake?  A cute, delicious cake, all for you.  If you're thinking of making cupcakes this fall, here are 10 sweet and stunning cupcake recipes and tutorials to give you inspiration.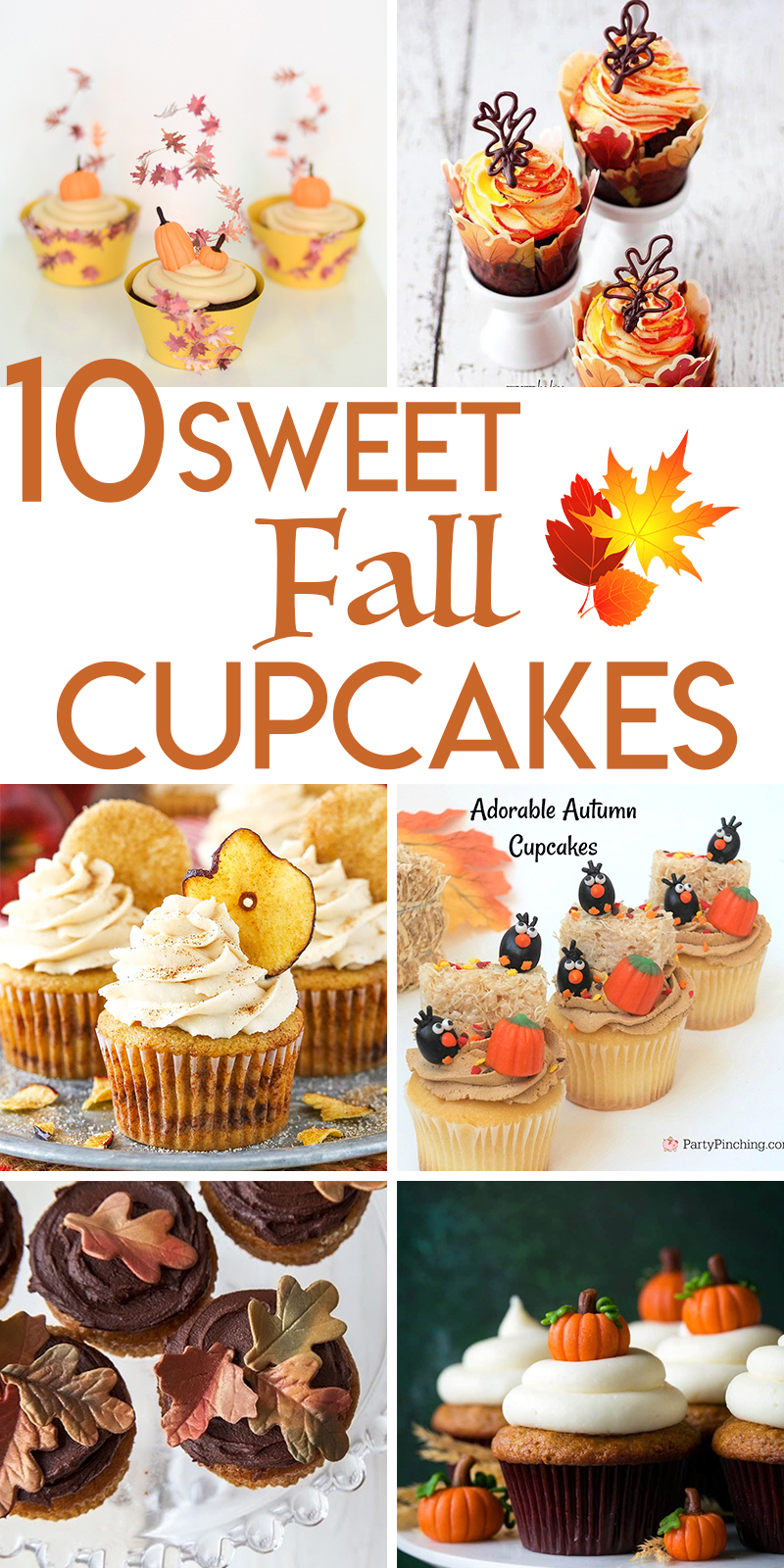 1.  Source: Tikkido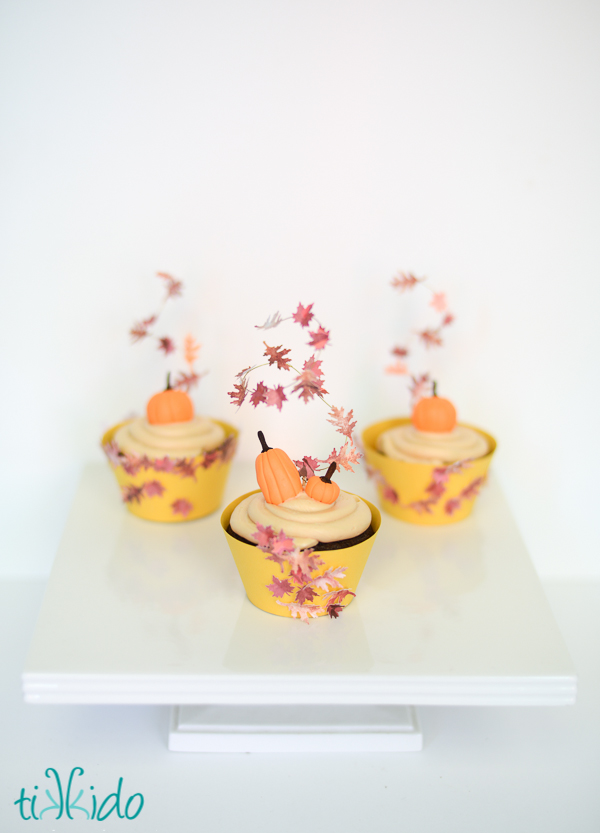 Fall leaves appear to swirl in a chill gust of autumn wind with these cupcake toppers from Tikkido.
2. Source: Cooking Classy
Pumpkin cupcakes with cream cheese frosting are an absolute classic for fall.  And aren't those fondant pumpkin cupcake toppers just darling?
3. Source: Wilton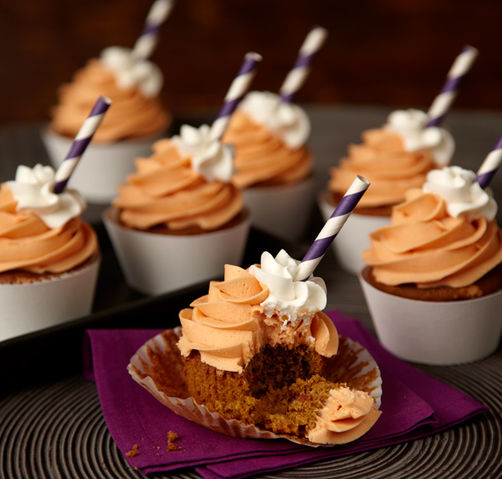 Can't get enough pumpkin spice latte?  Make some in cupcake form!
4. Source: Your Cup of Cake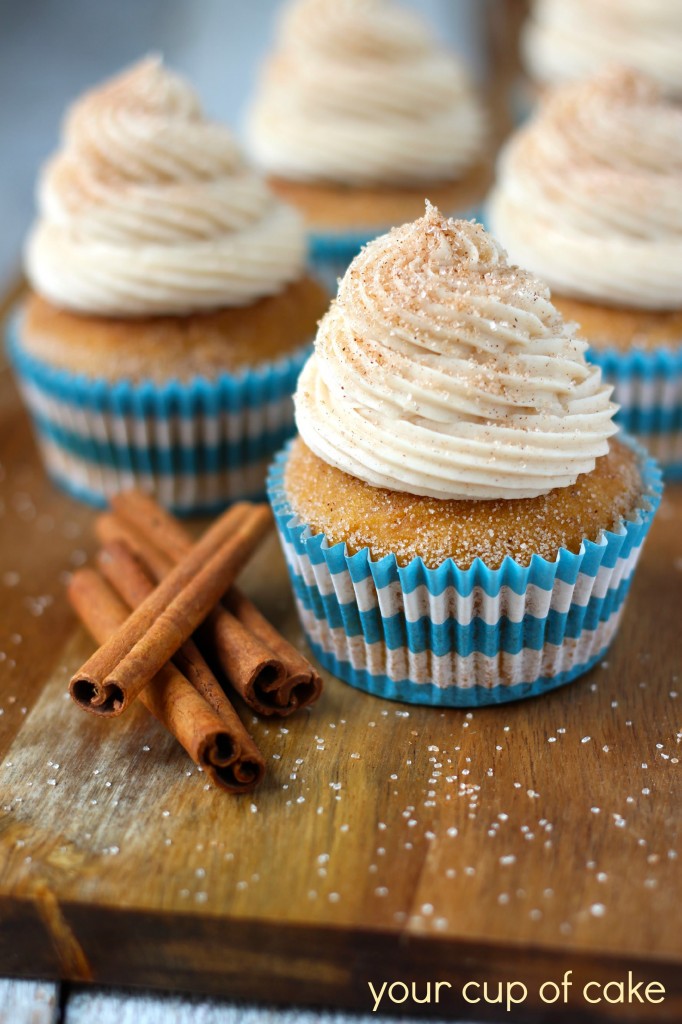 Pumpkin snickerdoodle cupcakes.  Oh yes, this needs to happen.
5. Source: The Cake Blog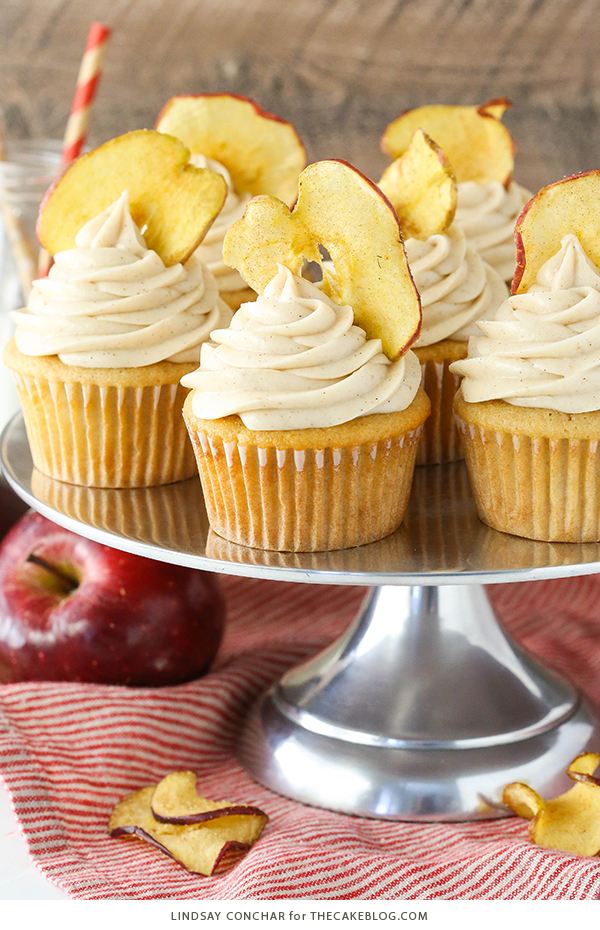 I've seen apple cupcakes before, but never apple butter cupcakes.  And I love apple butter.  I can already imagine the intense, delicious apple flavor.
6. Source: Overtime Cook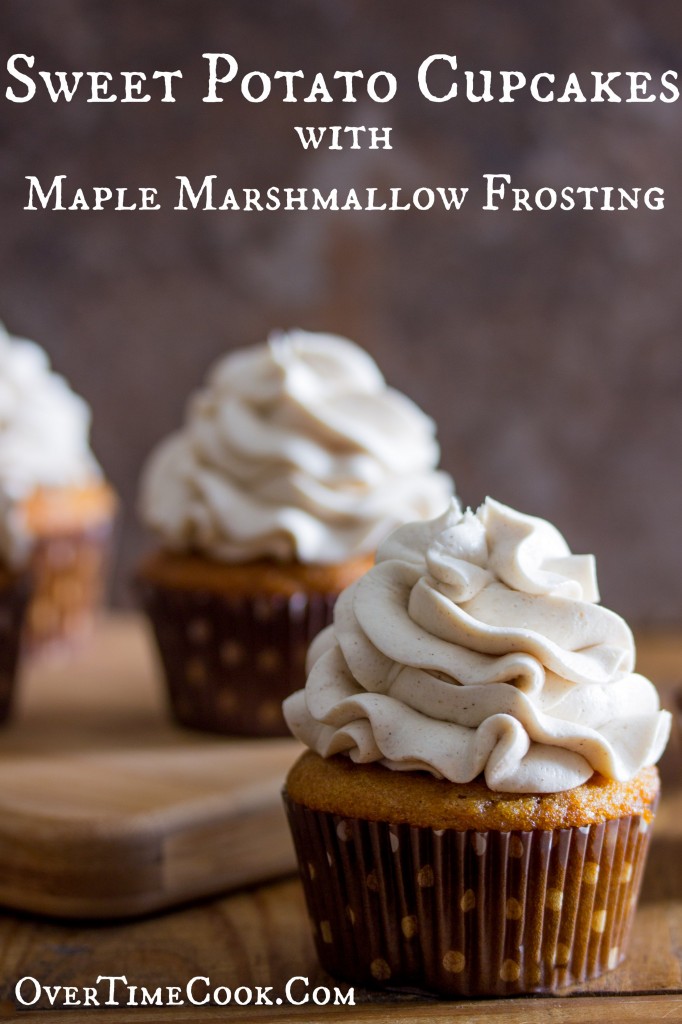 Sweet potato cupcakes with maple marshmallow frosting.  Yet another flavor combination I'd never thought of before, but I totally need to make now!
7. Source: Pint Sized Baker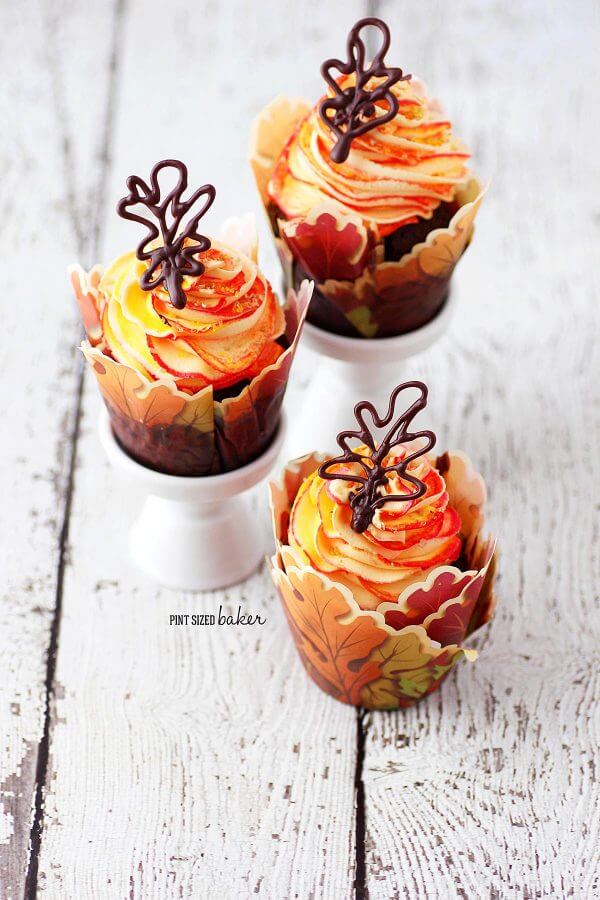 I love edible cupcake toppers in general, but these chocolate leaf cupcake toppers are extra fabulous.
8. Source: Party Pinching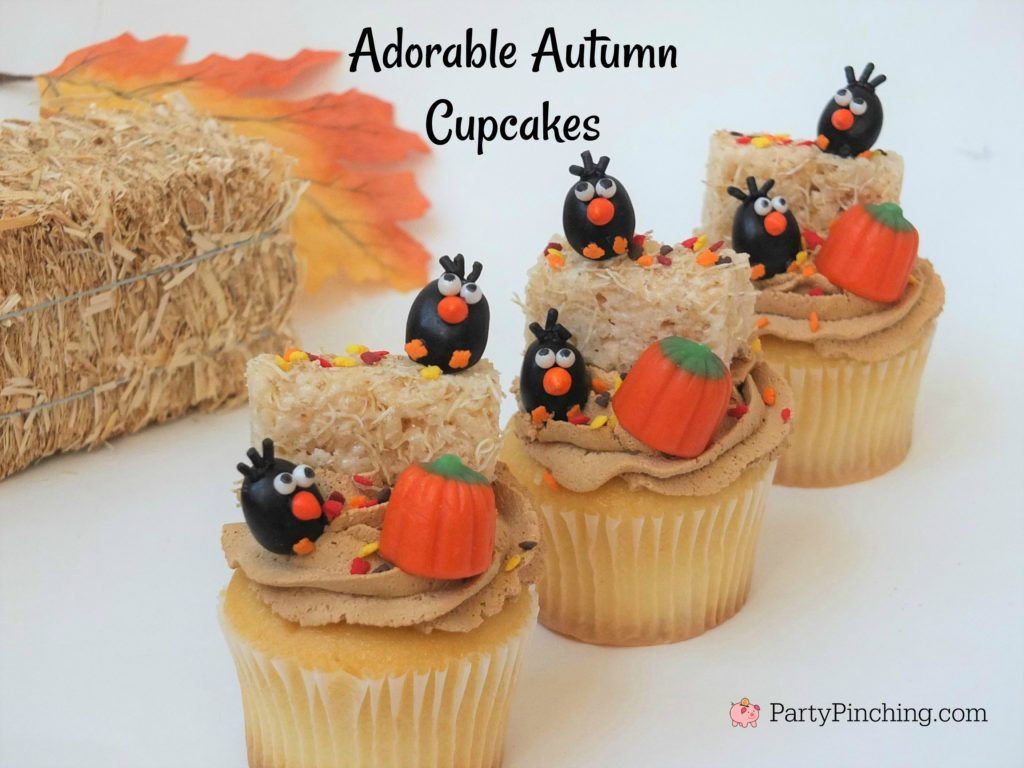 Do you need an extra dose of cute to keep you going today?  These fall cupcakes are here to help.
9. Source: Bird's Party
Elegant, edible fall leaf cupcake toppers.  Move over pie, you've got competition this Thanksgiving.
10. Source: Life, Love, and Sugar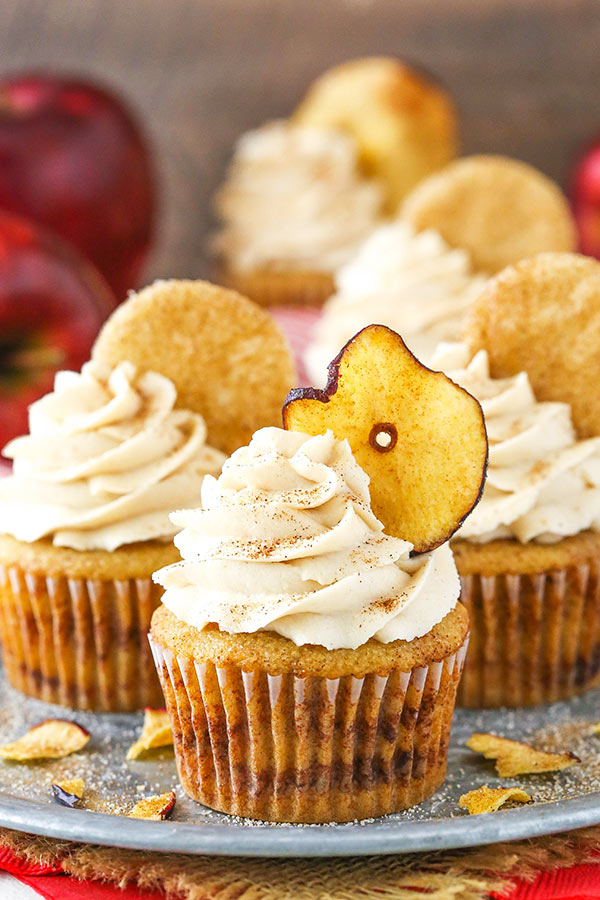 And last, but certainly not least, are these apple snickerdoodle cupcakes.  I love the use of apple slices and small snickerdoodle cookies as cupcake toppers for these fabulous fall cupcakes.