Thumbprint cookies are a staple of holiday cookie trays for good reason–they're delicious and easy!  They're also endlessly adaptable.  Check out these 10 tasty variations on the classic thumbprint cookie.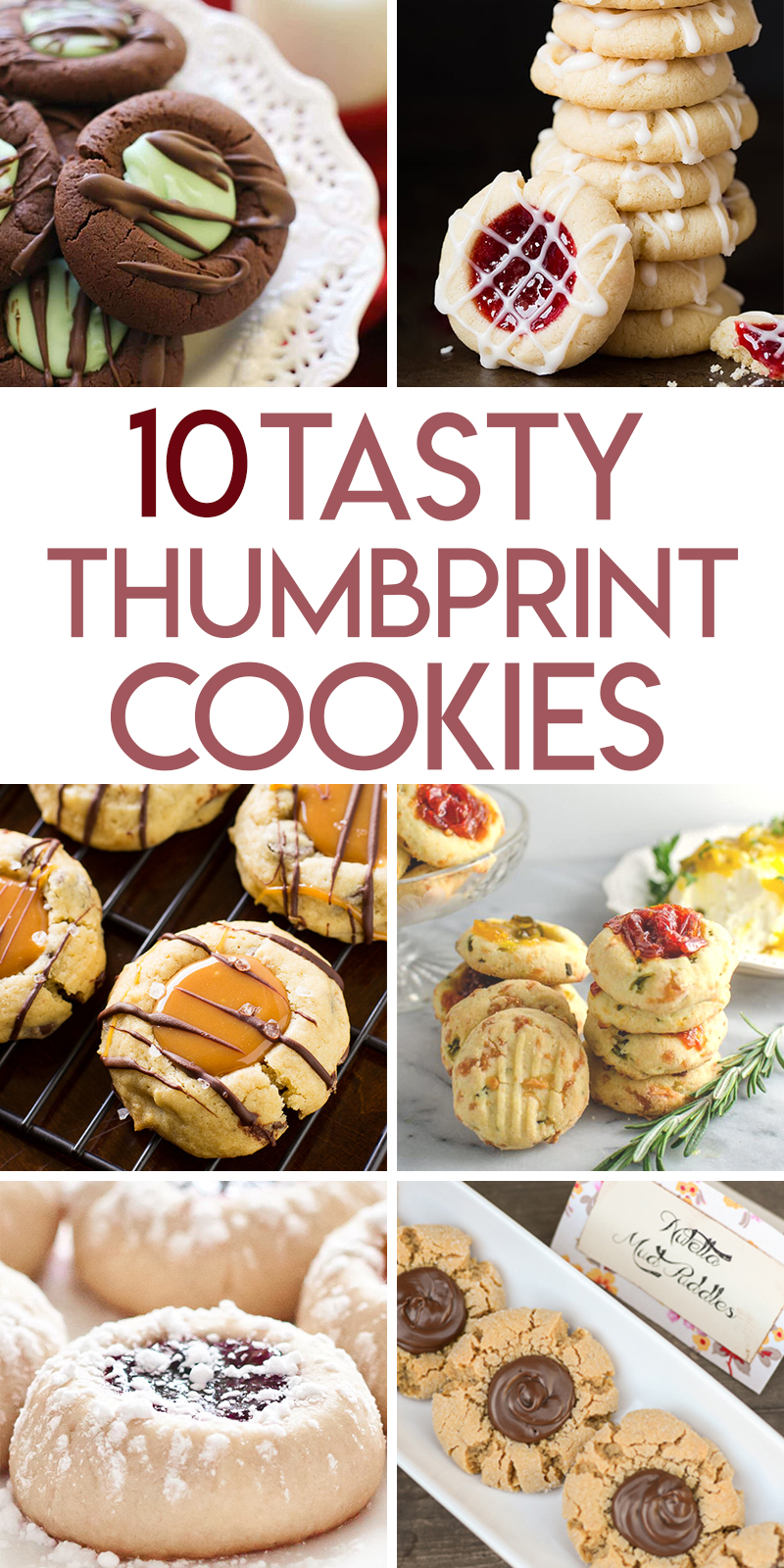 1.  Source: A Latte Food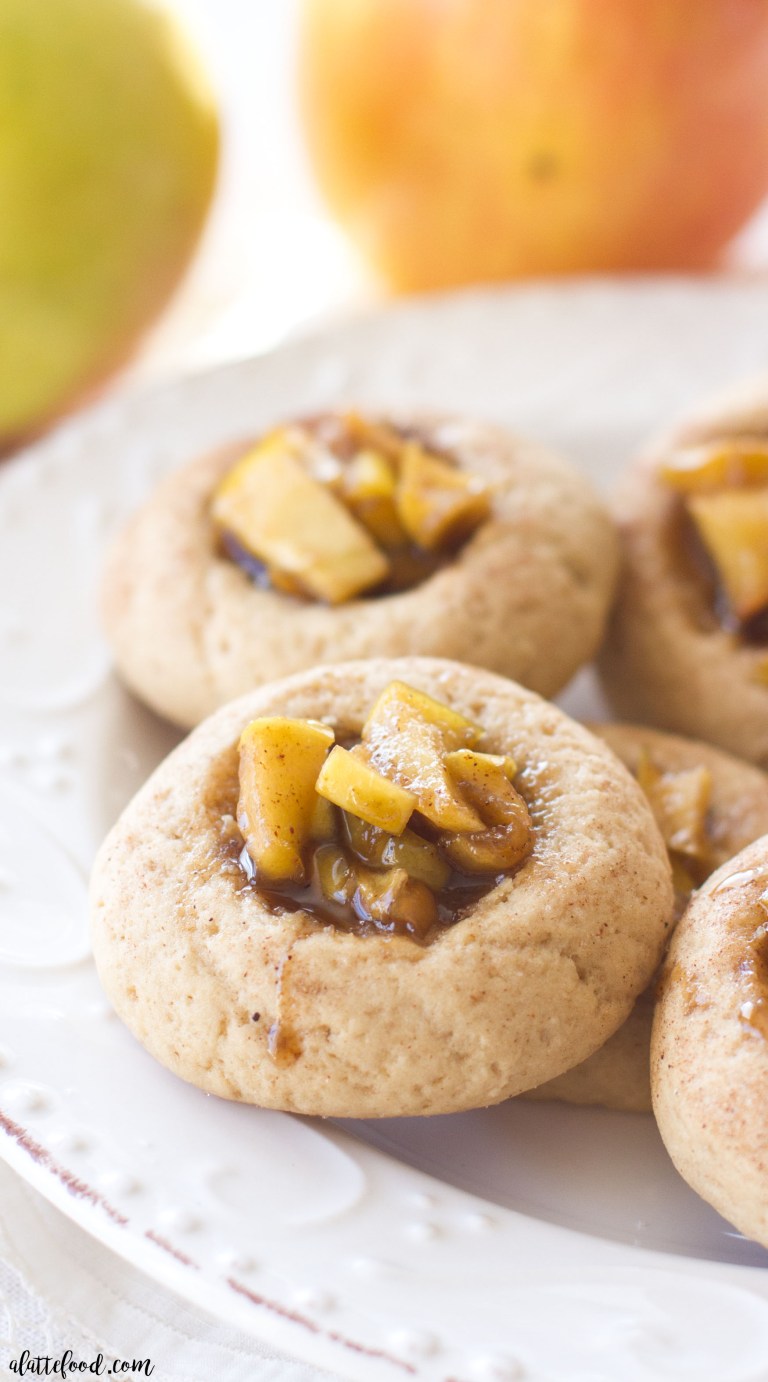 Instead of filling thumbprint cookies with jam, how about filling them with apple pie filling?
2. Source: the Recipe Critic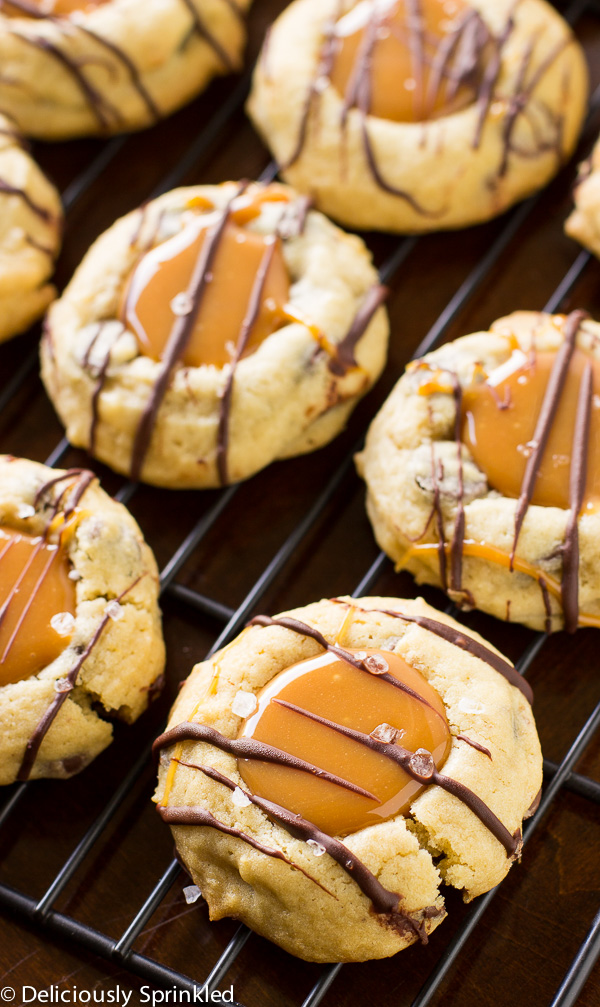 Salted caramel chocolate chip thumbprint cookies!!  These look like cookie perfection.
3. Source: Chew Out Loud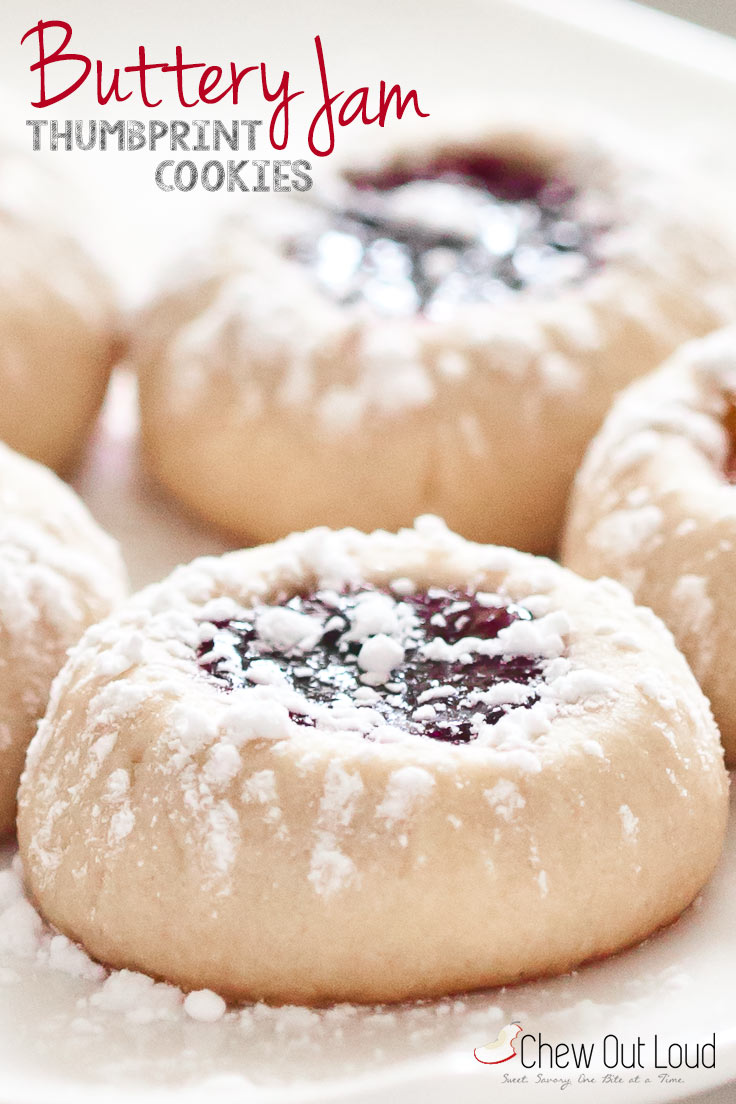 There's nothing better than a classic thumbprint cookie.  I just love the texture the jam gets when it is baked!
4. Source: White Lights on Wednesday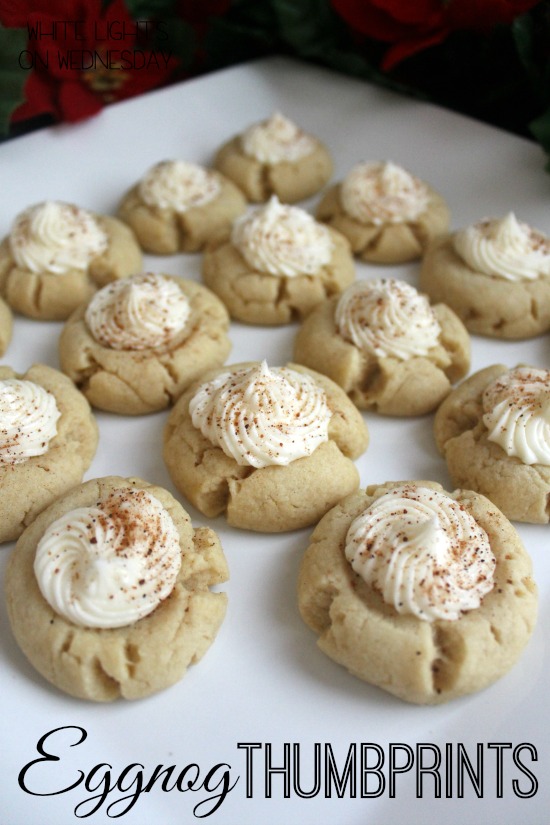 How about these eggnog thumbprint cookies for your Christmas cookie tray?
5. Source: Tikkido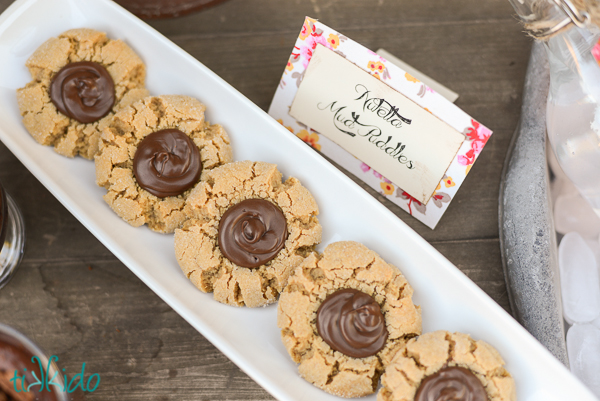 Are you a chocolate and peanut butter person?  These peanut butter thumbprint cookies are filled with Nutella.  They're just as good as you're imagining right now.
6. Source: The Chunky Chef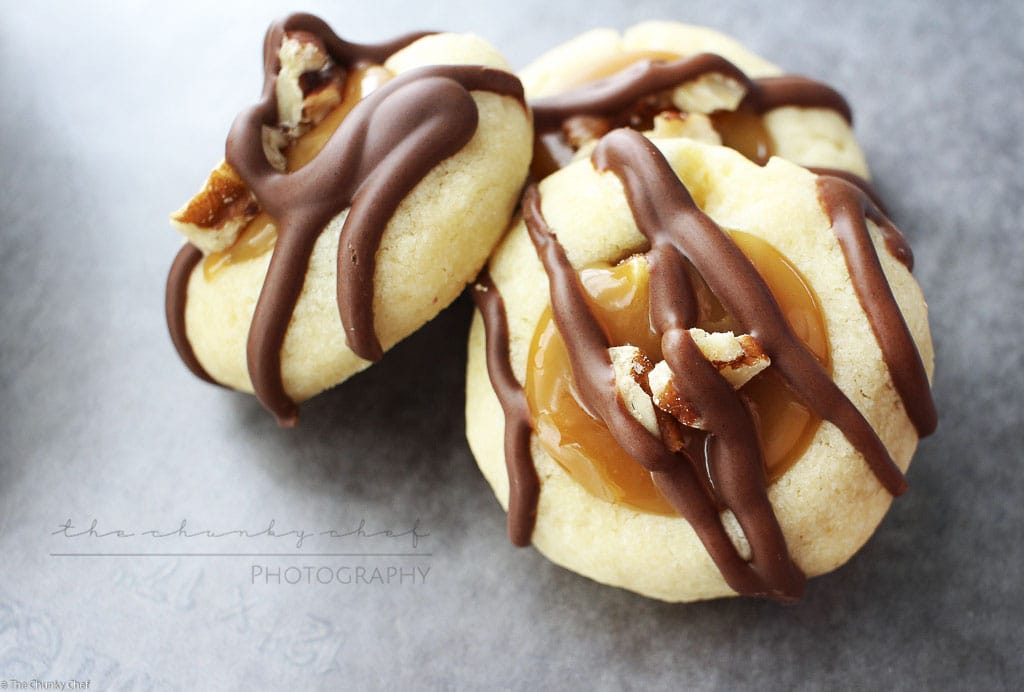 These Turtle Twix thumbprint cookies have everything I want in a baked treat.  Namely, caramel.
7. Source: Scrappy Geek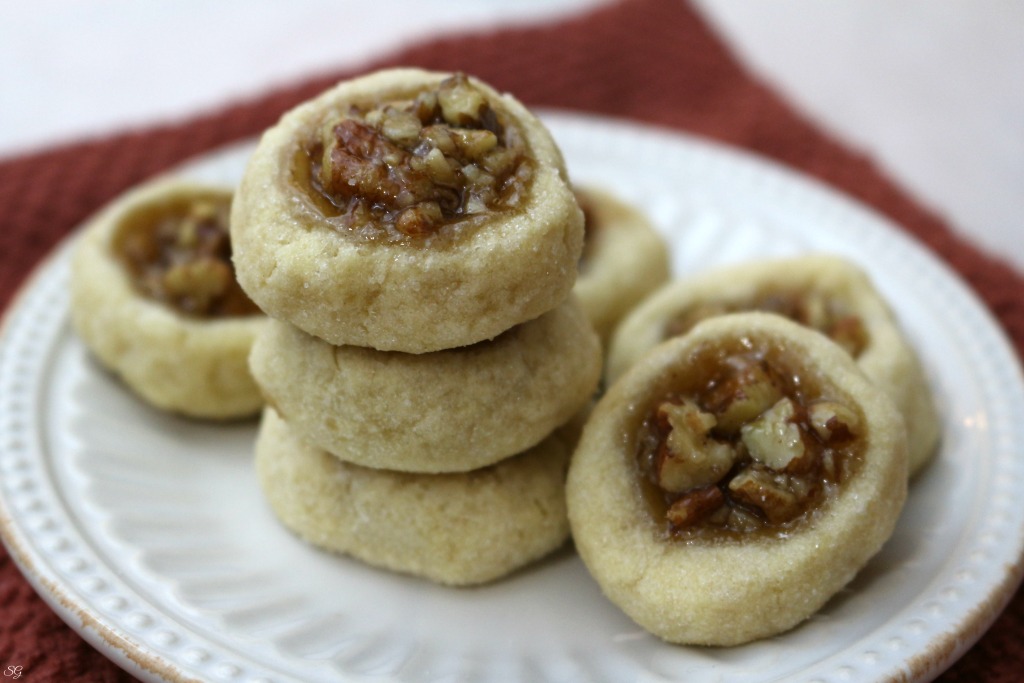 Oooh, fill the thumbprint cookie with pecan pie filling!  Now there's an idea!  It's like making pecan tassies, but way less fussy.
8. Source: Julie's Eats and Treats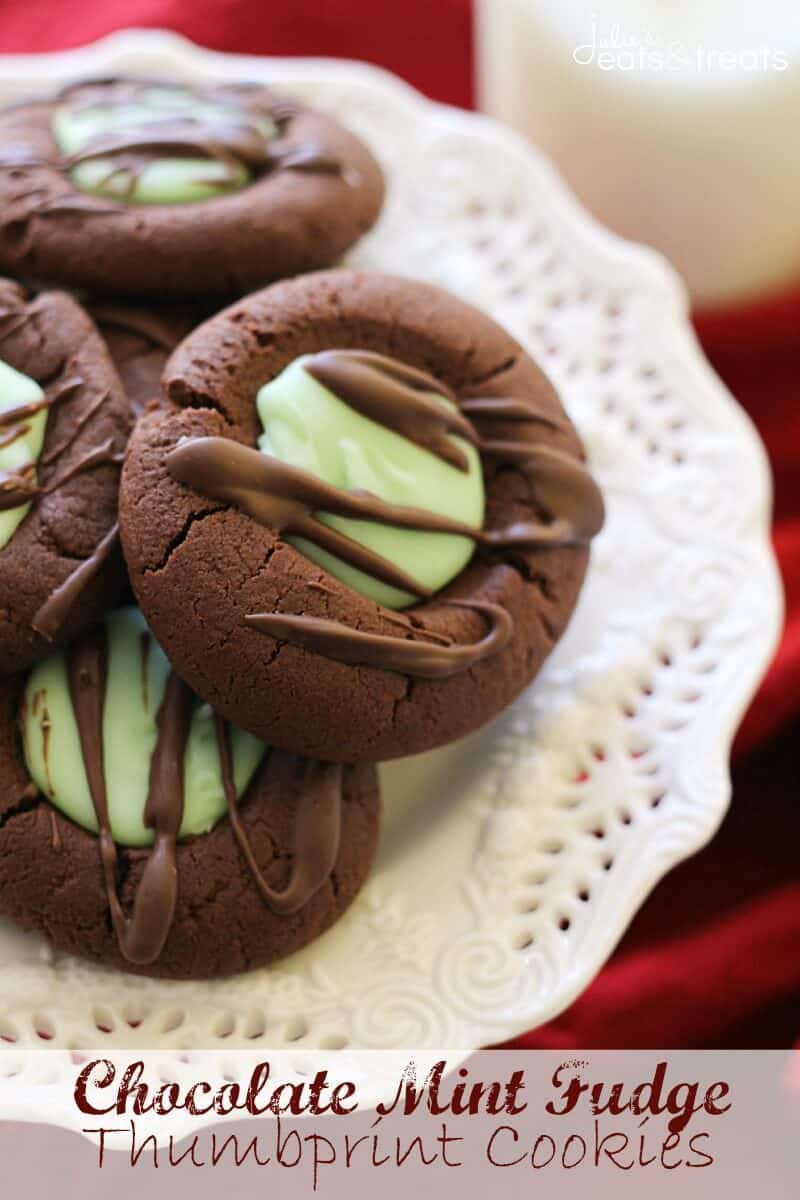 Chocolate and mint are another perfect flavor pair.  I love these chocolate mint fudge thumbprint cookies.
9. Source: Cooking Classy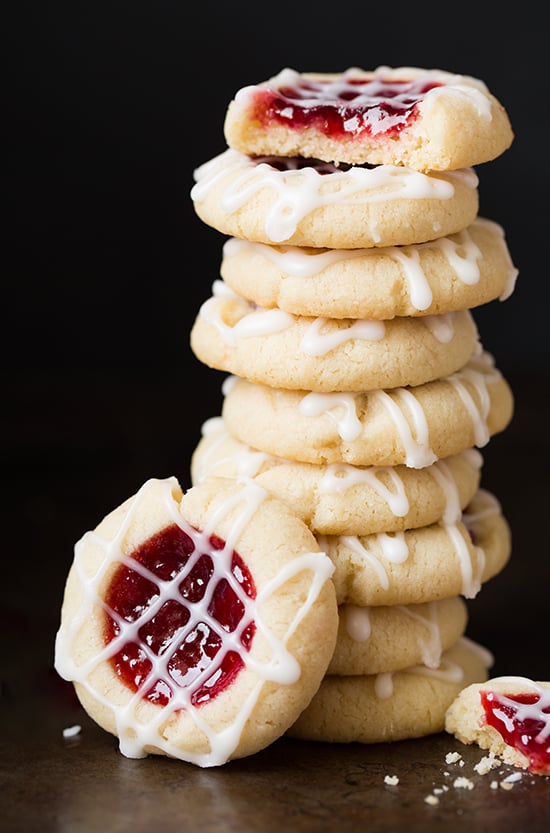 Raspberry almond thumbprint cookies are another classic flavor combination.  I love how pretty the glaze drizzle is.
10. Source: The Flavor Bender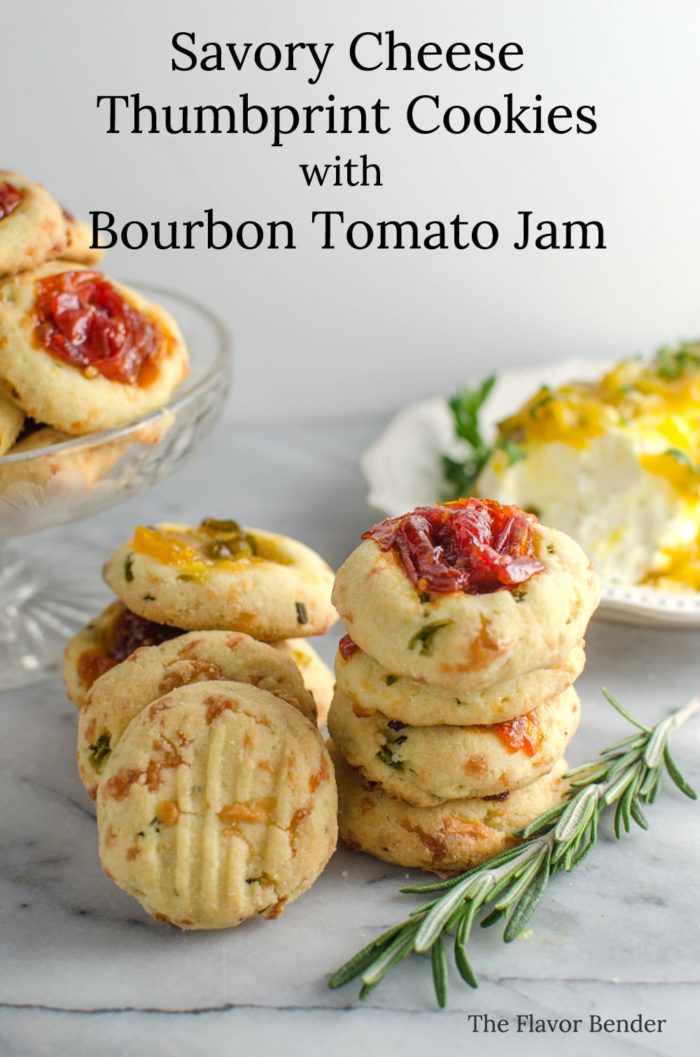 This is such a fabulous appetizer idea!  Cheesy thumbprint cookies with bourbon tomato jam.  WOW.  I'm definitely making these for our annual Christmas party.