I love cupcakes.  They're small, individually sized desserts (no cutting and serving!) and there are so many ways to decorate them for any occasion.  Get inspiration from these 12 tutorials and ideas for clever Christmas cupcakes.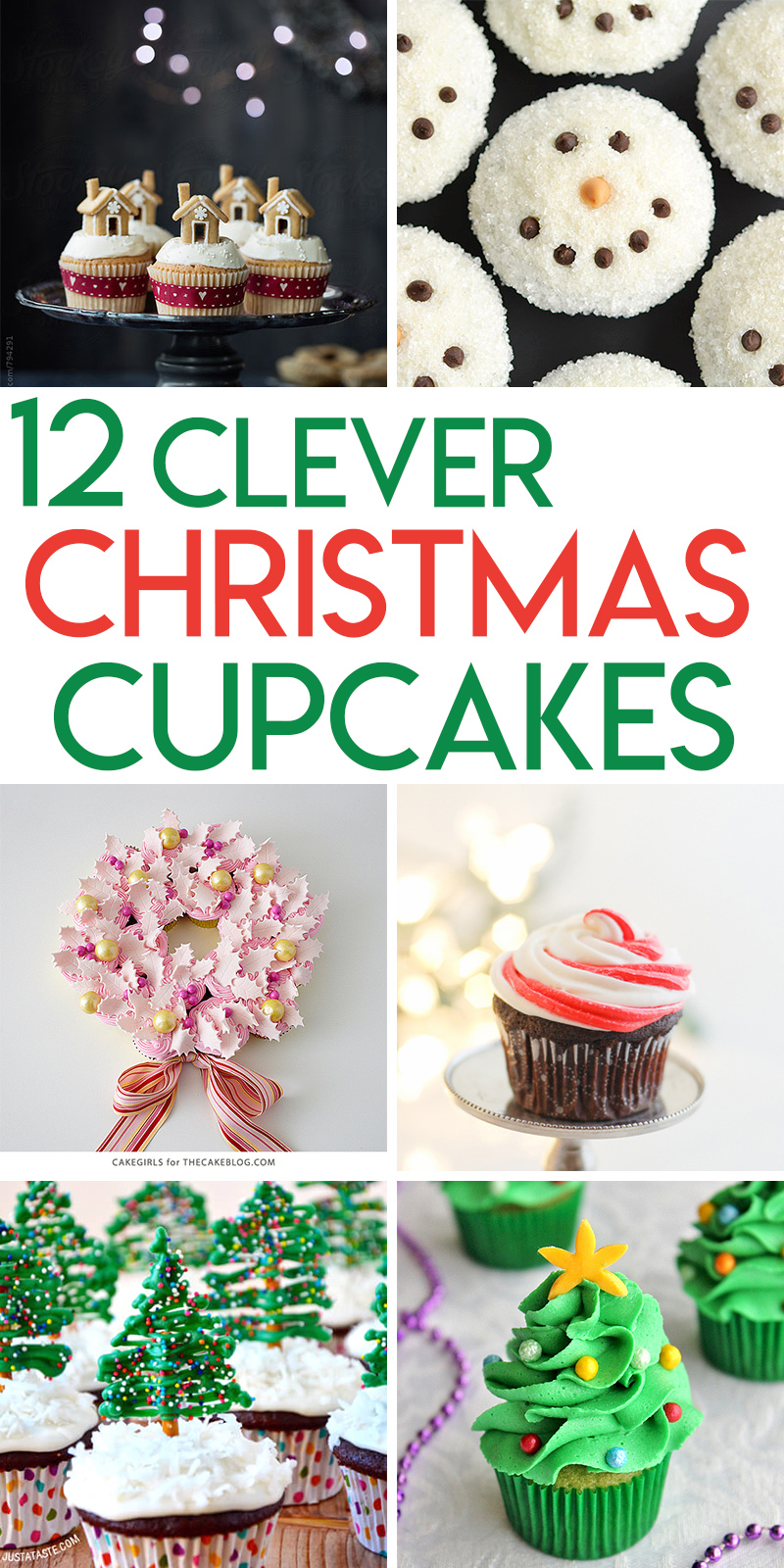 1. Source: Sugar Hero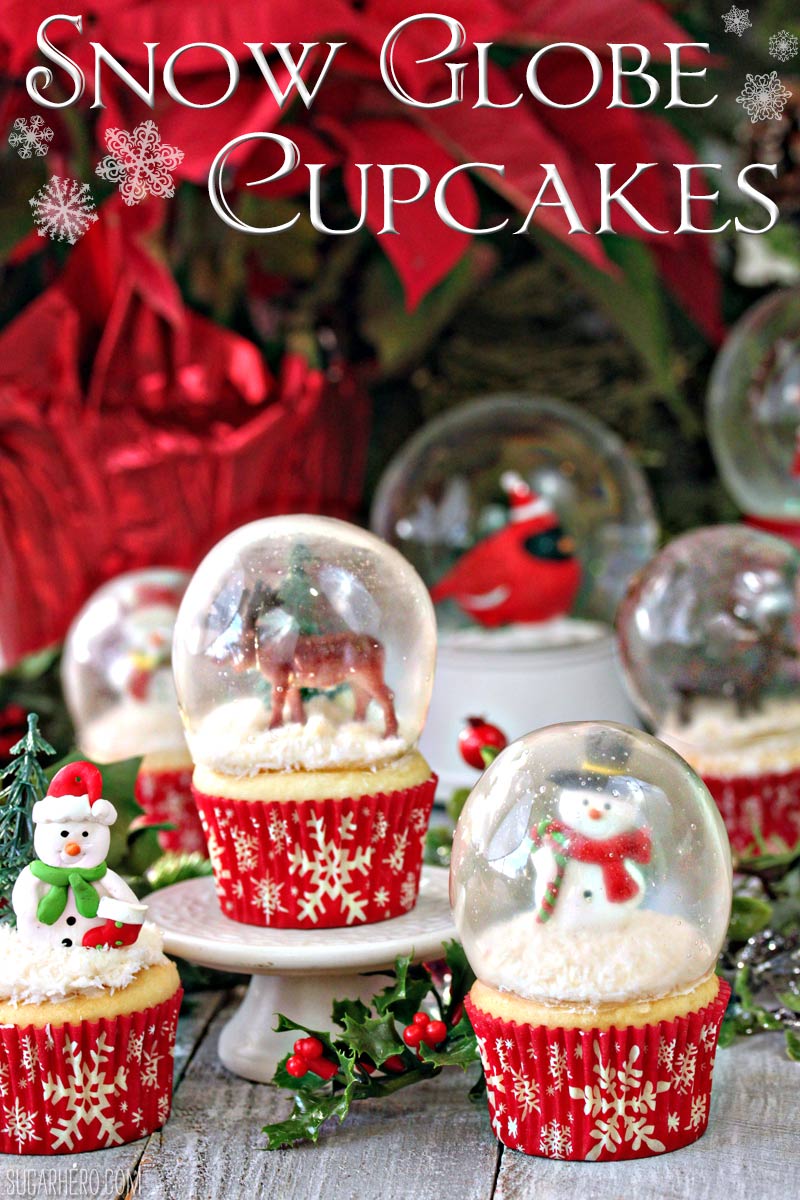 These snow globe cupcakes are the COOLEST THINGS EVER!  The glass dome is actually made out of a gelatin bubble.
2. Source: Tikkido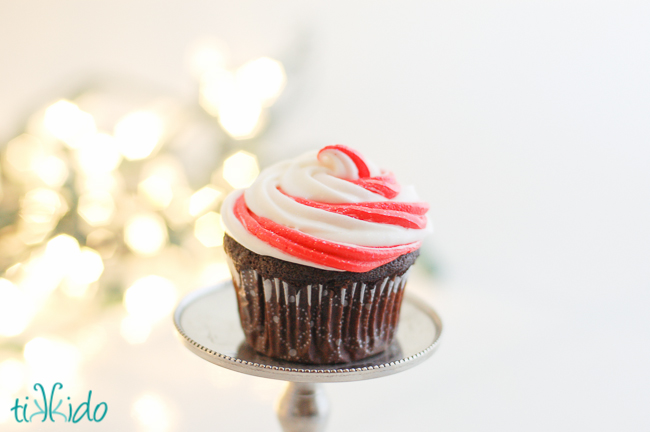 Two tutorials for making a swirl of two-tone, peppermint buttercream icing to top your Christmas cupcakes.
3. Source: Smart Schoolhouse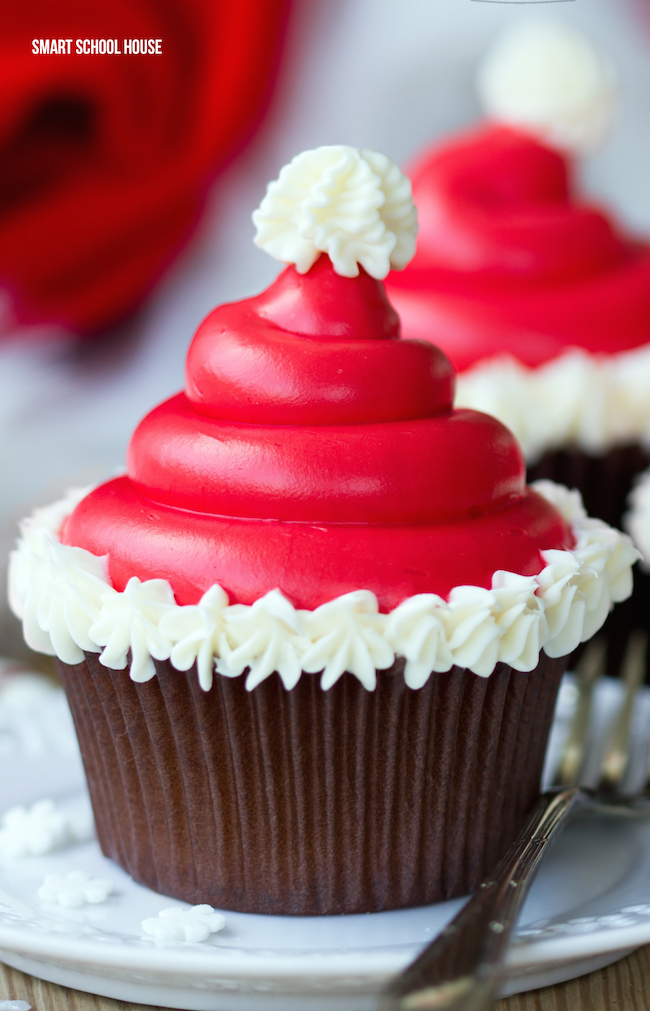 These Santa hat cupcakes are adorable, and easy to make with some very simple icing piping techniques.
4. Source: Just a Taste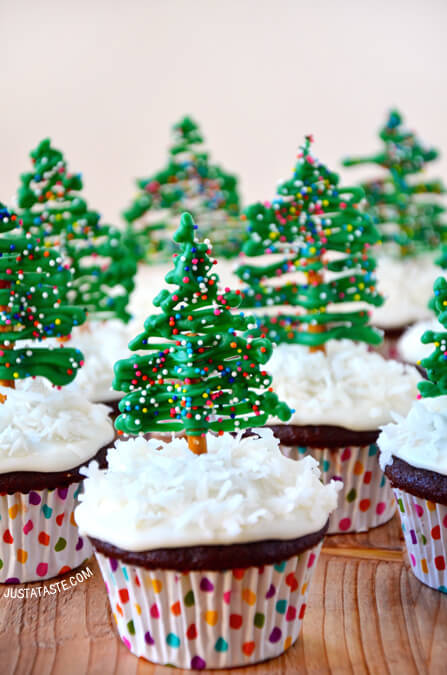 Edible cupcake toppers are the best!  I love these simple chocolate and pretzel Christmas tree cupcake toppers.
5. Source: One Little Project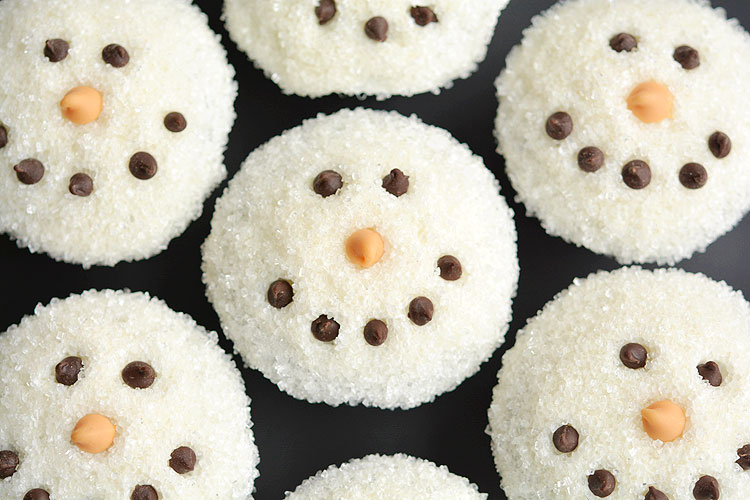 No fancy cake decorating experience needed to make these adorable snowman cupcakes.
6. Source: American Heritage Cooking
Apple cider cranberry cupcakes.  Doesn't that sound like the perfect Christmas cupcake flavor ever?
7. Source: Lydia Bakes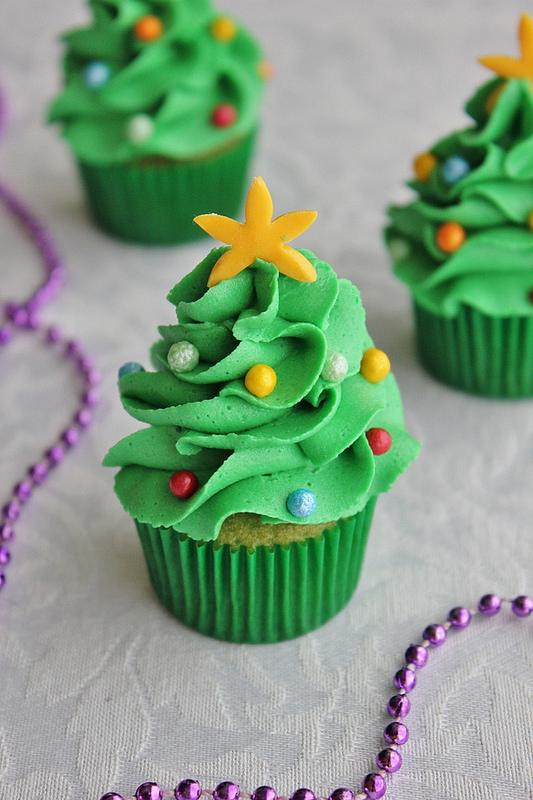 Pipe your buttercream icing to make your cupcakes look like Christmas trees with this tutorial.
8. Source: Kara's Party Ideas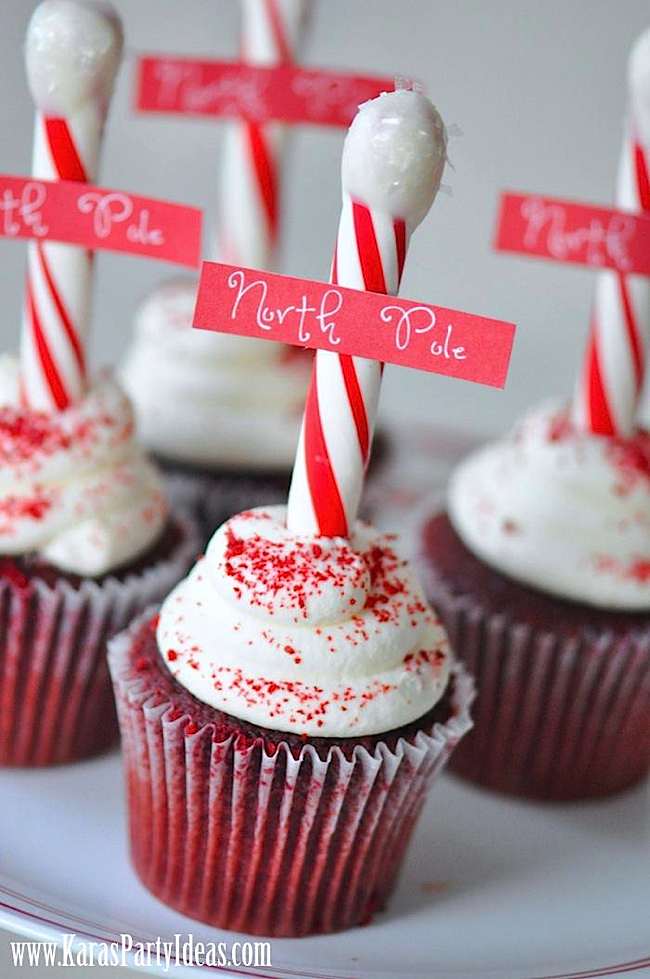 How cute and simple is this idea for North Pole cupcake toppers?
9. Source: The Cake Blog  (written by The Cake Girls)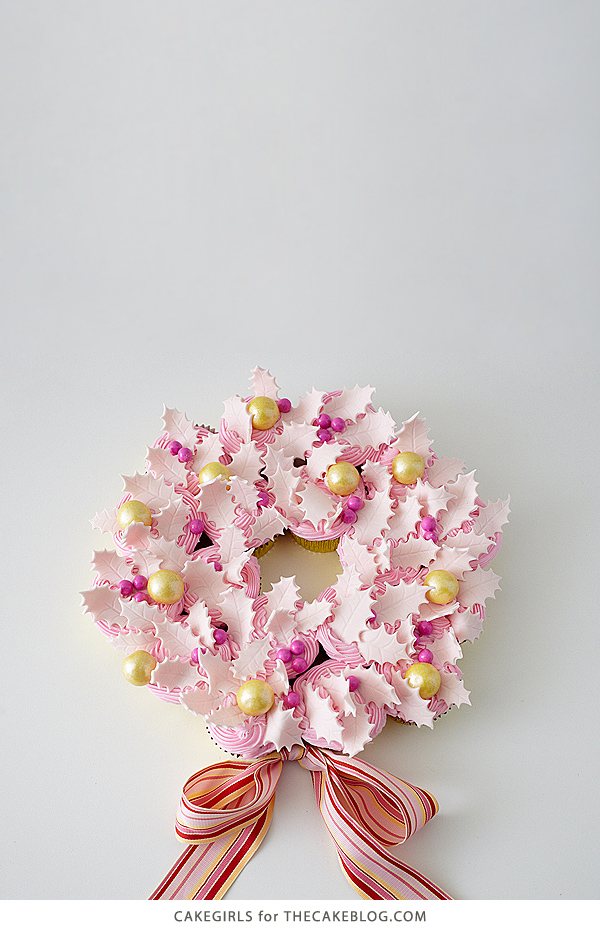 I'm not usually a big fan of cupcake cakes, but I LOVE this pink holly wreath collection of cupcakes.
10. Source: I am Baker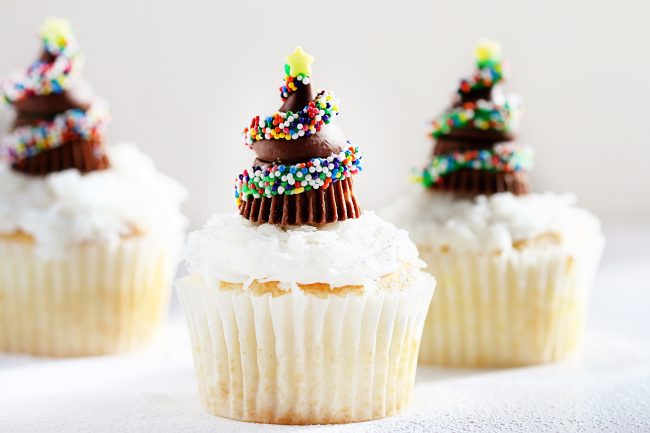 Turn store bought chocolates into adorable, tiny Christmas tree cupcake toppers.
11. Source: Stocksy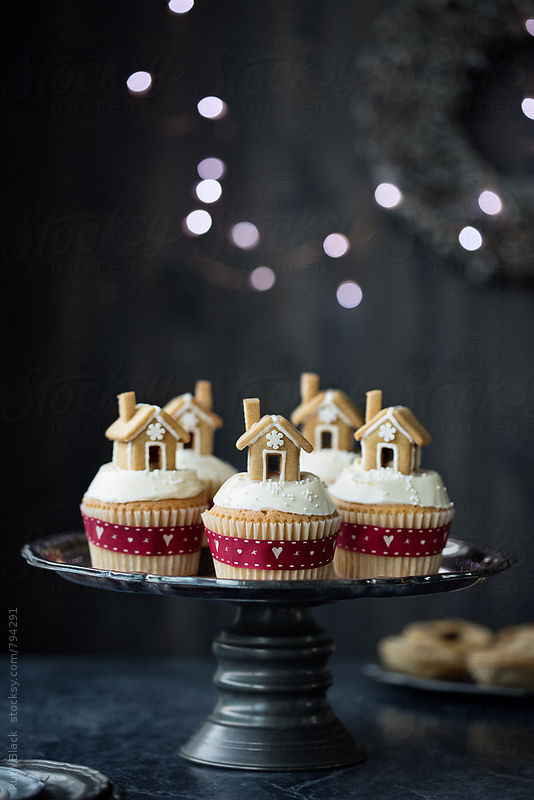 This is just an image, not a tutorial, but you can use any good gingerbread house recipe to make these adorable, edible cupcake toppers.
12. Source: The Cake Blog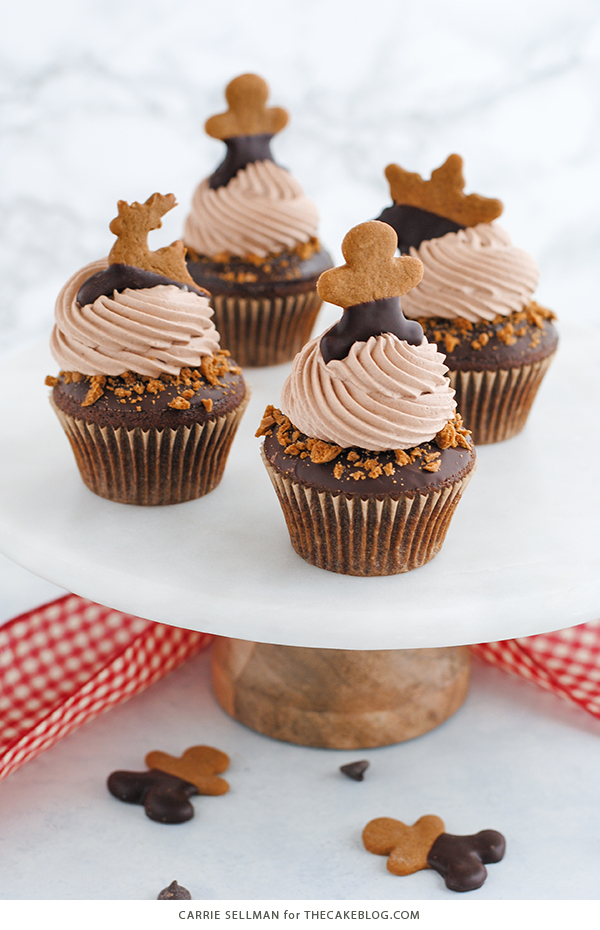 Mmm, chocolate and gingerbread pair so well!  And I love the edible cupcake toppers made of tiny gingerbread cookies dipped in dark chocolate.