Who doesn't love How the Grinch Stole Christmas, by Dr. Seuss?  We always read the book and watch the classic animated movie each holiday season.  This year, I'm going to make the evening even more special by making one of these 10 amazing Grinch-themed treats.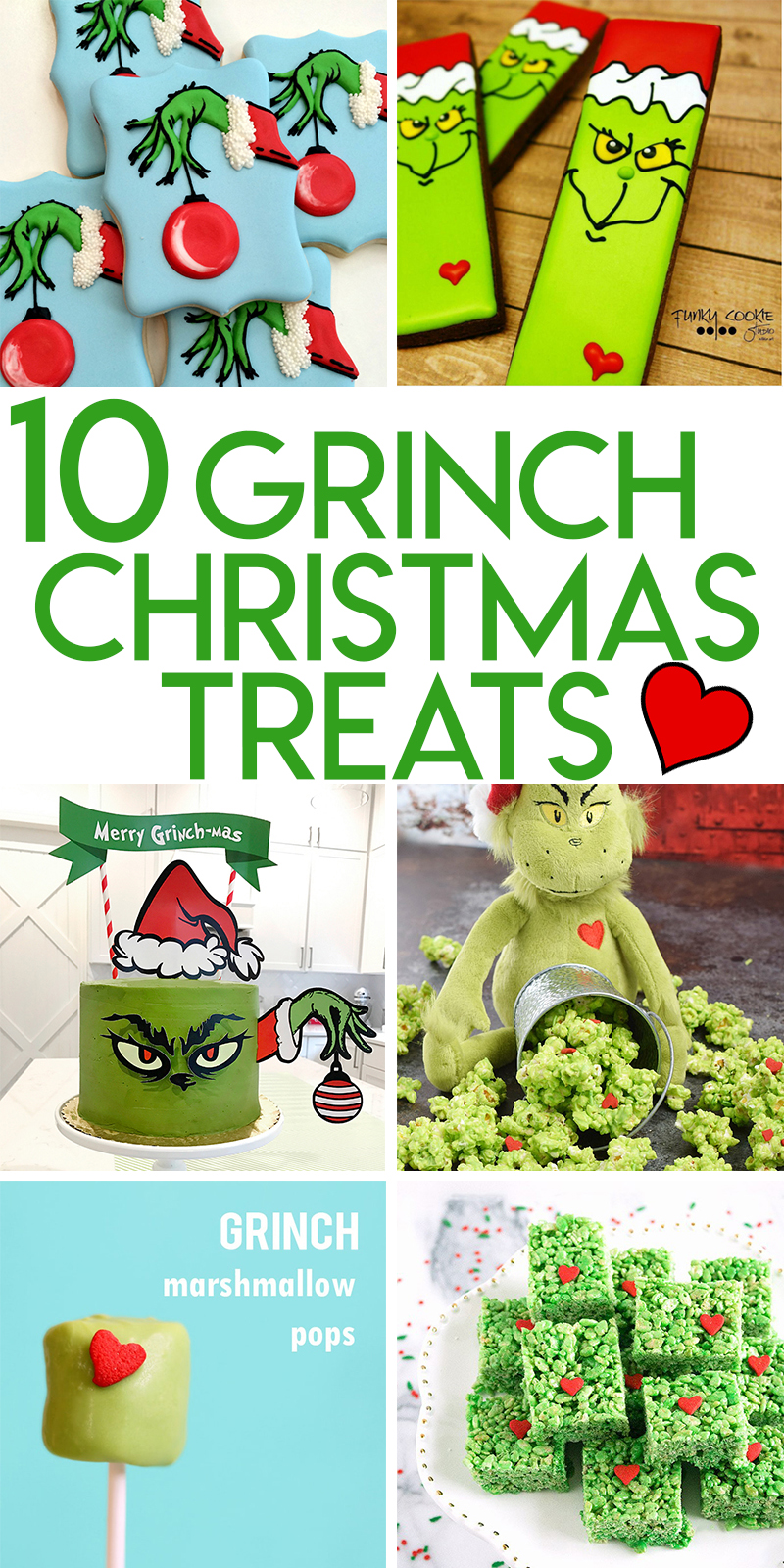 1. Source: Sarah's Bake Studio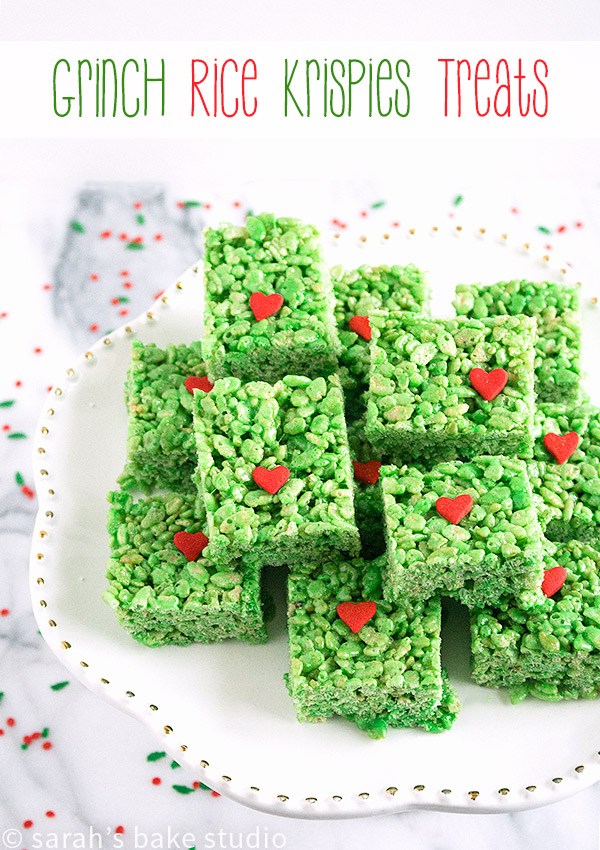 You just can't go wrong with rice krispie treats, especially when they're fun Grinch themed like these ones for Christmas.
2. Source: June Bug and Moo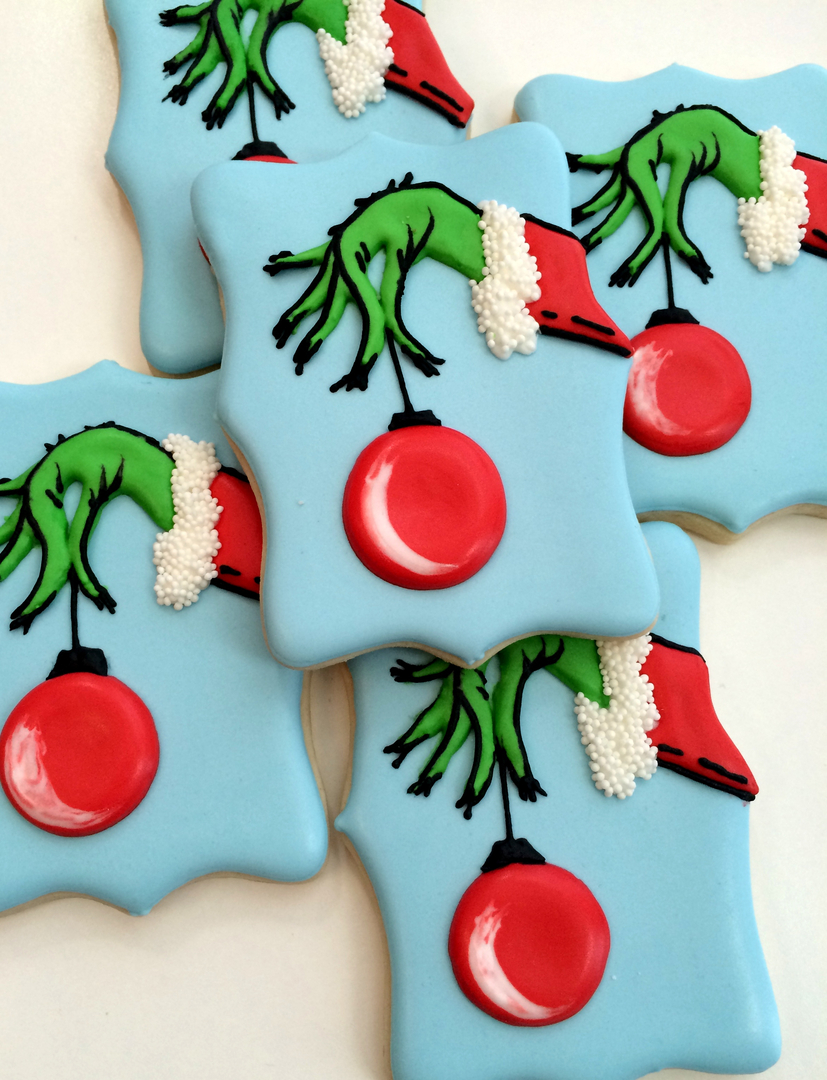 I love these grinch sugar cookies so much!  The sprinkle "fur" edging the coat, the black outlining, the dimension on the ornaments… perfect!
3. Source: Cooking with Curls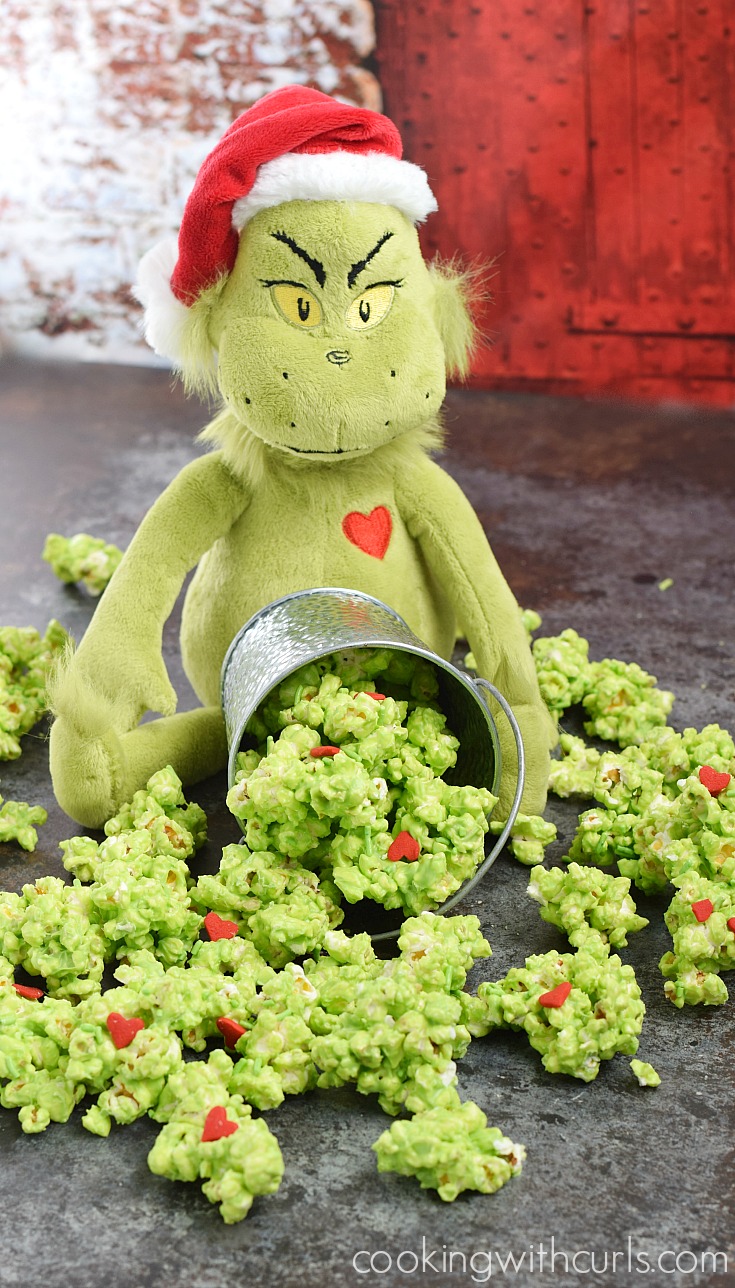 Grinch popcorn would make the perfect treat for a Christmas movie night.
4. Source: Living Locurto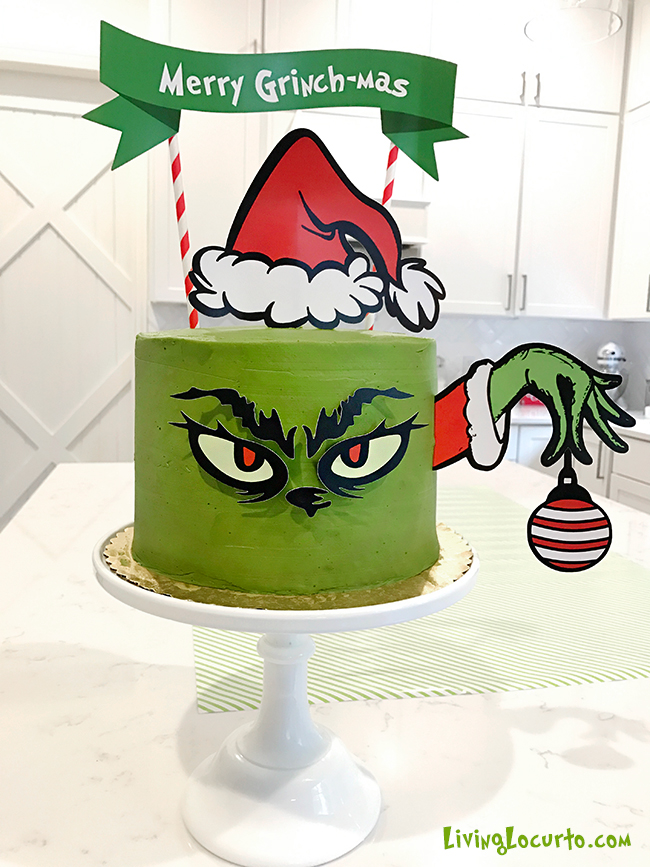 Having a Grinch themed Christmas party?  Check out these printable cake decorations to make this easy, awesome Grinch cake!
5. Source: Simplistically Living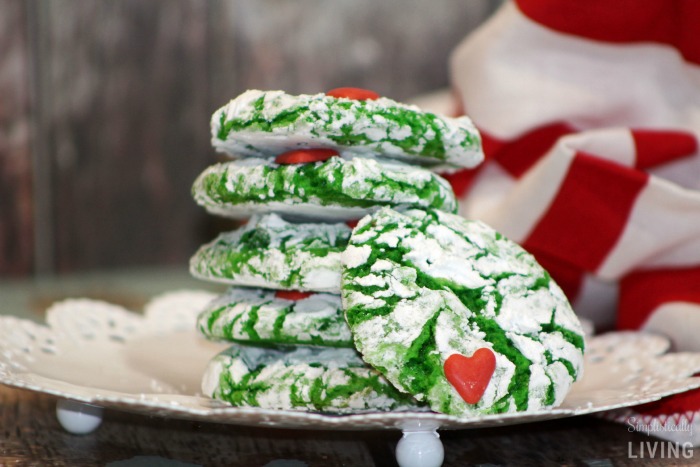 I love how these crinkle cookies remind me of the Grinch out in the cold snow.
6. Source: Midget Momma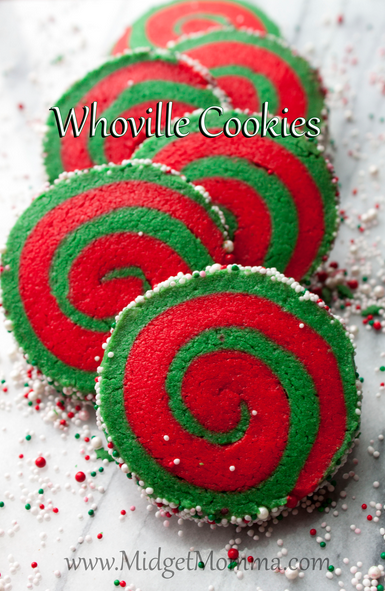 We can't forget Whoville in this roundup!  These swirly, slice and bake sugar cookies are perfect.
7. Source: Funky Cookie Studio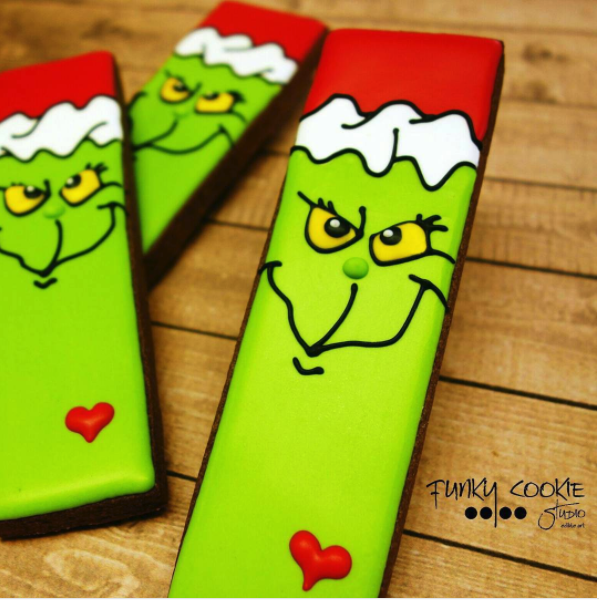 You don't have to have fancy cookie cutters to make fabulous decorated sugar cookies like these Grinch sugar cookie sticks.
8. Source: The Bearfoot Baker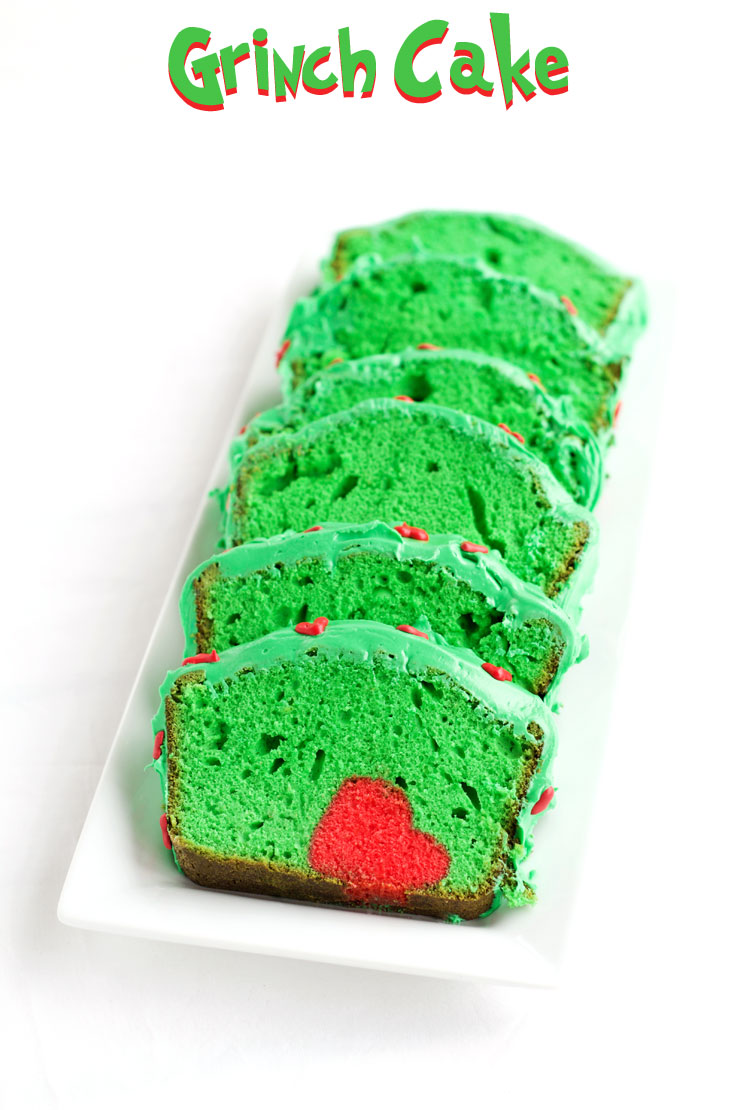 This green grinch pound cake has a surprise heart inside!
9. Source: Operation $40k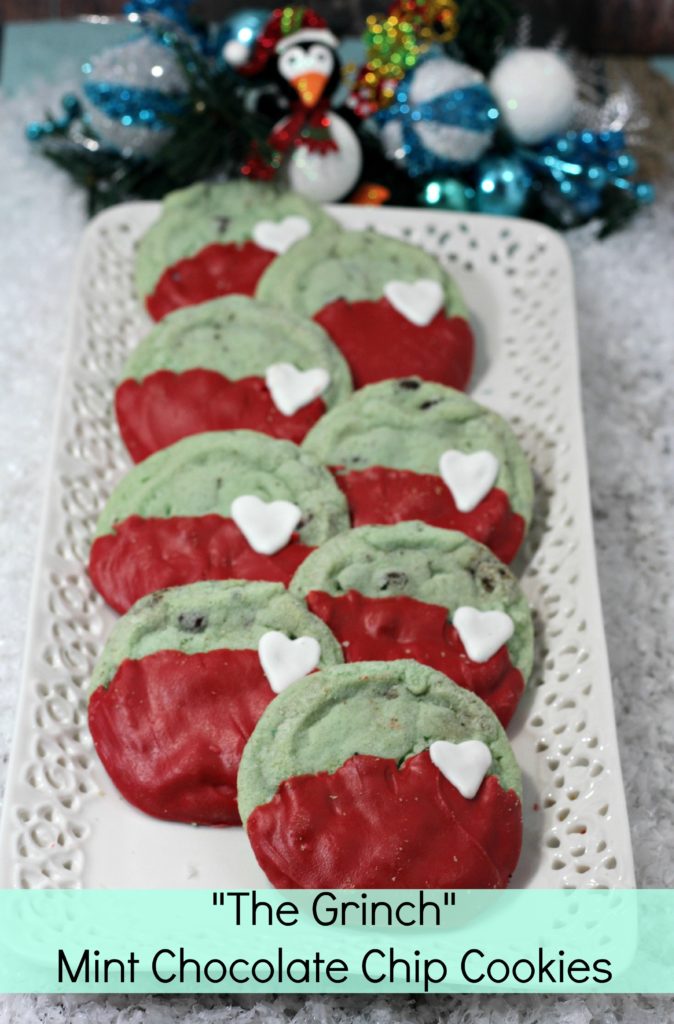 Chocolate chip mint cookies get decorated for Christmas in Grinchy style.
10. Source: The Decorated Cookie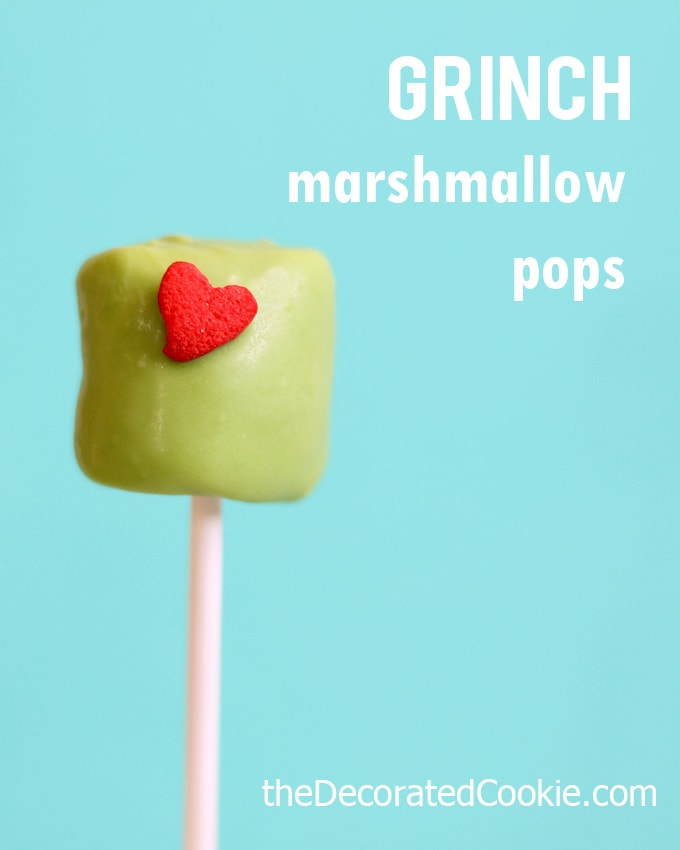 It doesn't get easier than these simple grinch marshmallow pops!