Being gluten-free doesn't mean missing out on tons of great holiday treats!  Check out these 12 delicious, gluten-free Christmas recipes.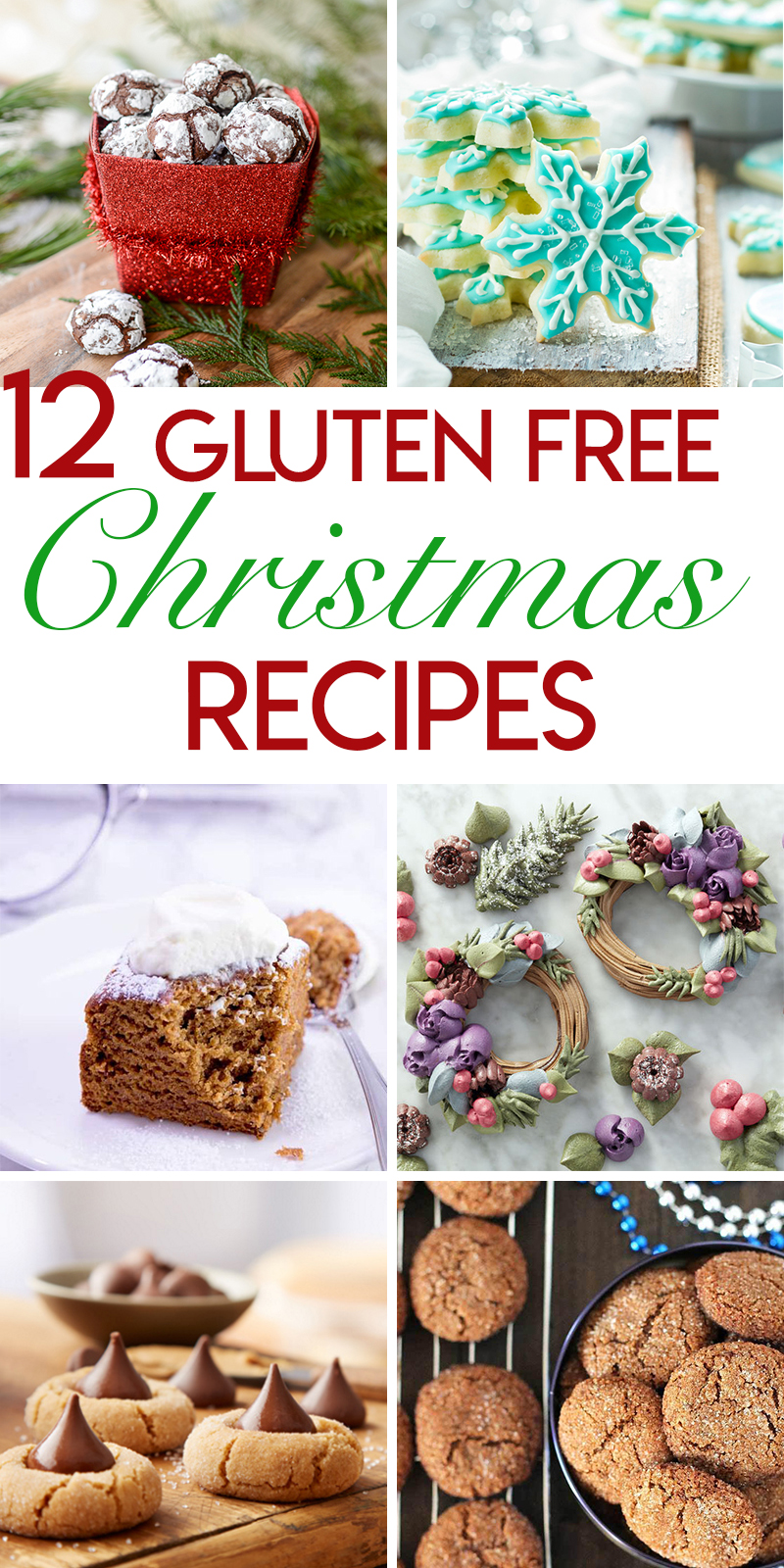 1. Source: Gluten Free on a Shoestring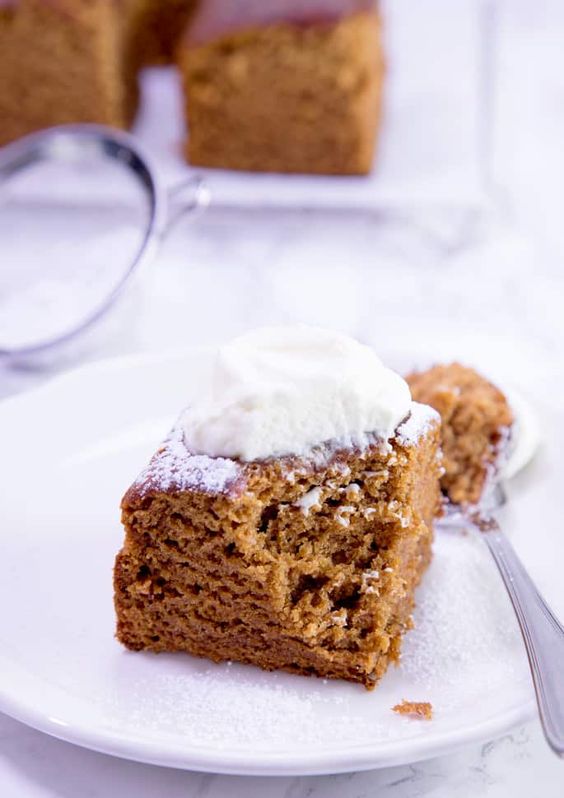 Nothing says Christmas like the flavor of gingerbread!  Bake up this gluten free gingerbread cake for your Christmas dessert.
2. Source: Hershey's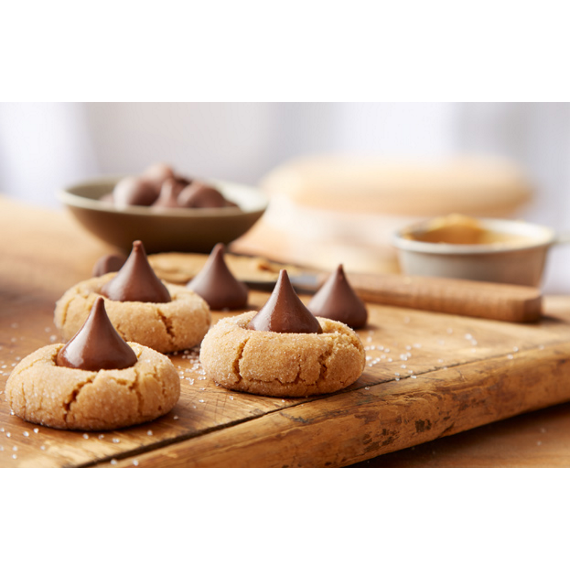 Peanut butter blossom cookies are an absolute classic for Christmas cookie trays–and these ones are gluten free!
3. Source: Evolving Table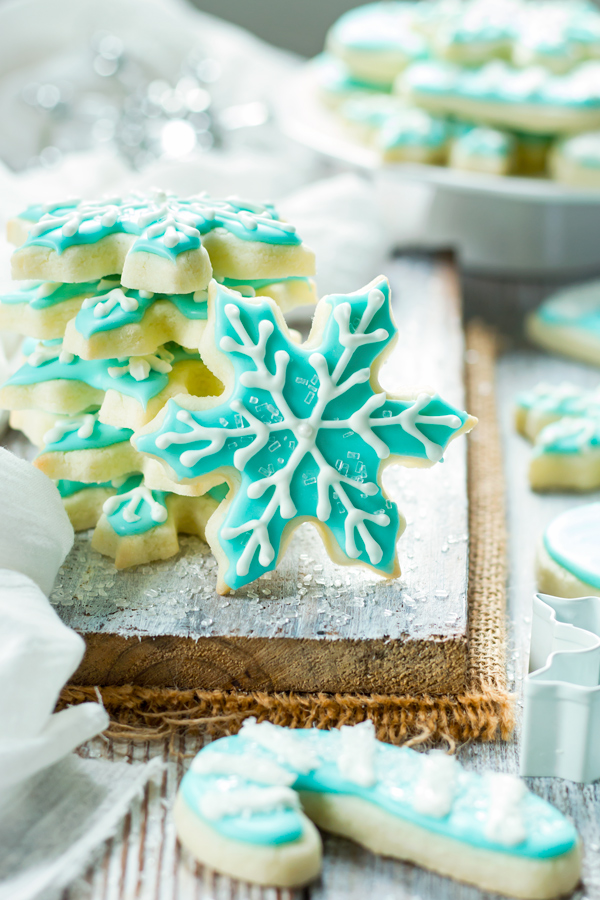 You don't have to miss out on the fun of decorating (and eating!) sugar cookies if you're gluten free!  Here's a great recipe for gluten free  cut out sugar cookies.
4. Source: Tikkido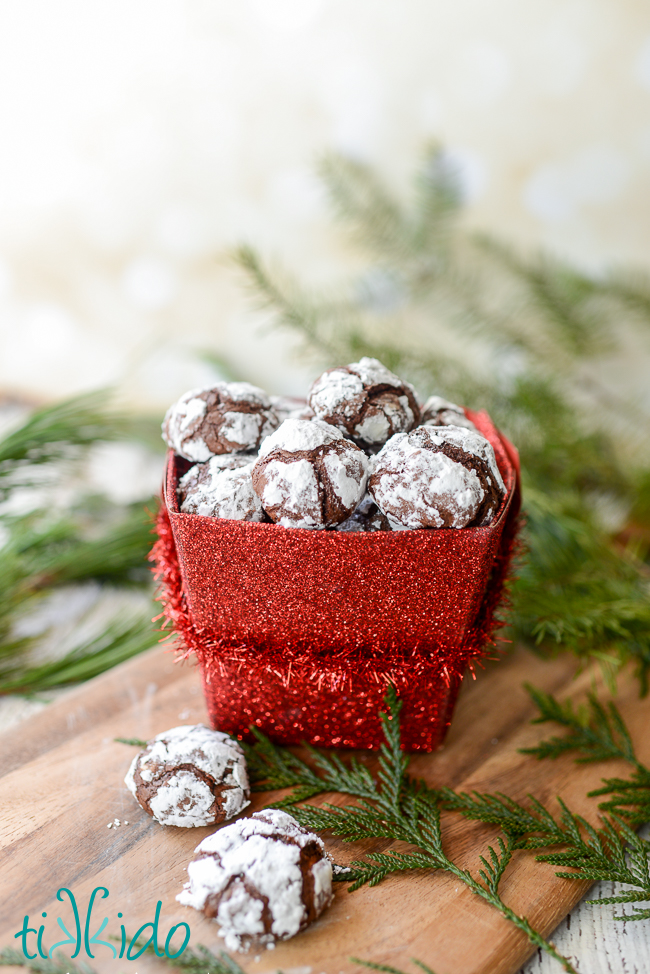 Gluten free people and gluten eaters alike will go nuts for these intensely chocolatey crinkle cookies.
5. Source: Sugar Hero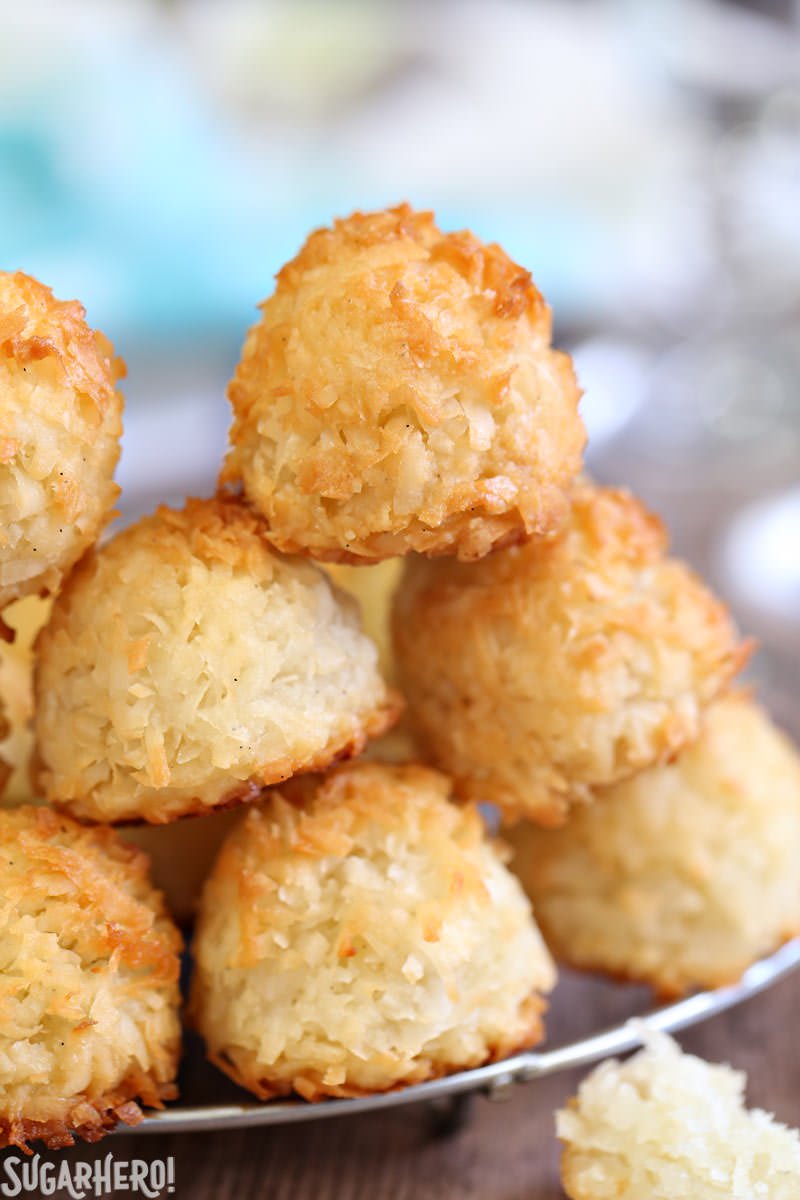 If you like coconut, there's nothing better than a soft, pillowy macaroon.
6. Source: Delightful Adventures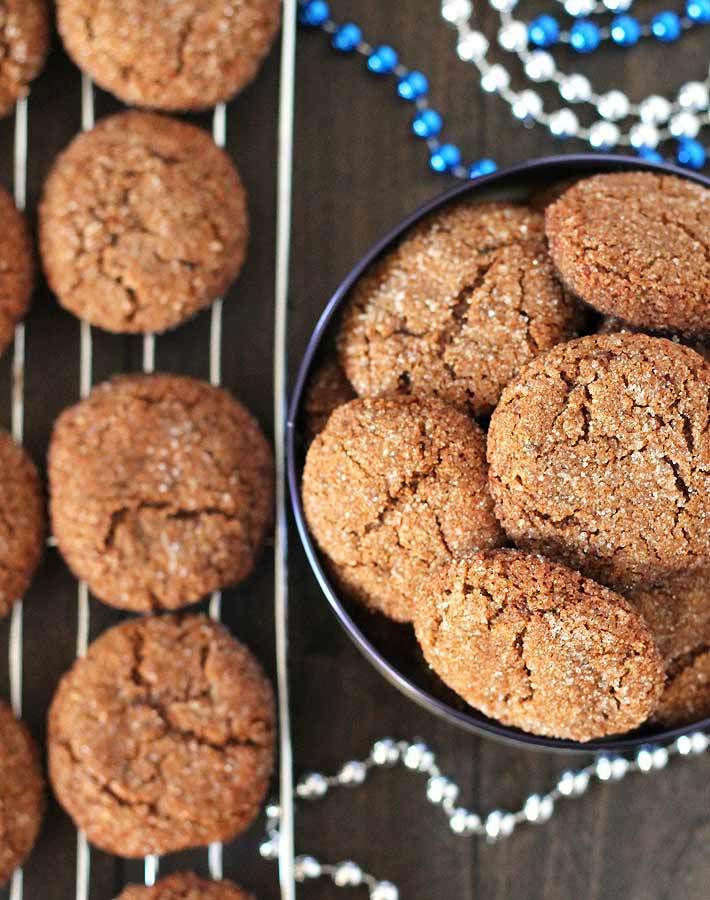 These soft molasses and ginger cookies are both gluten free and vegan.
7. Source: Tikkido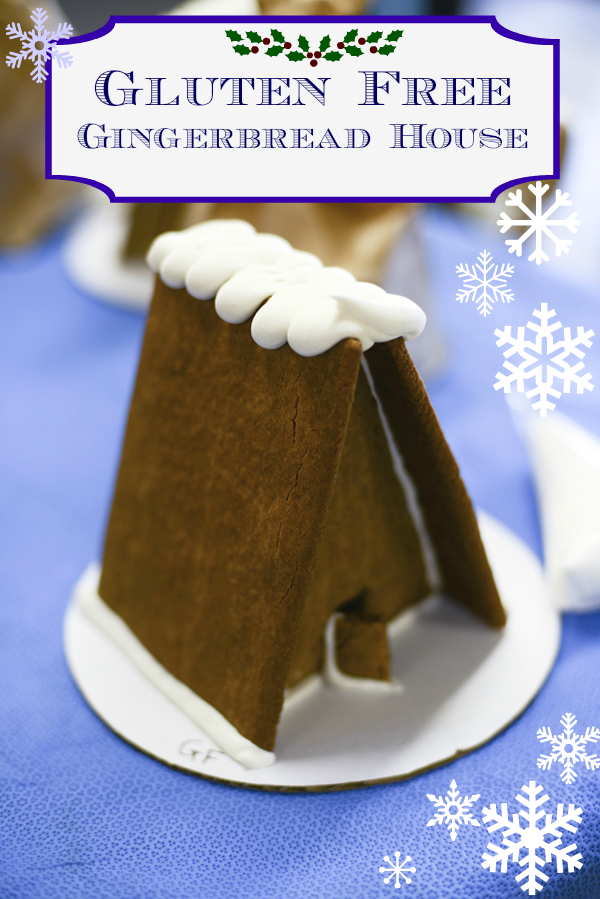 Bake up a gluten free gingerbread house and enjoy the decorating AND the eating part of this holiday tradition!
8. Source: Fresh April Flours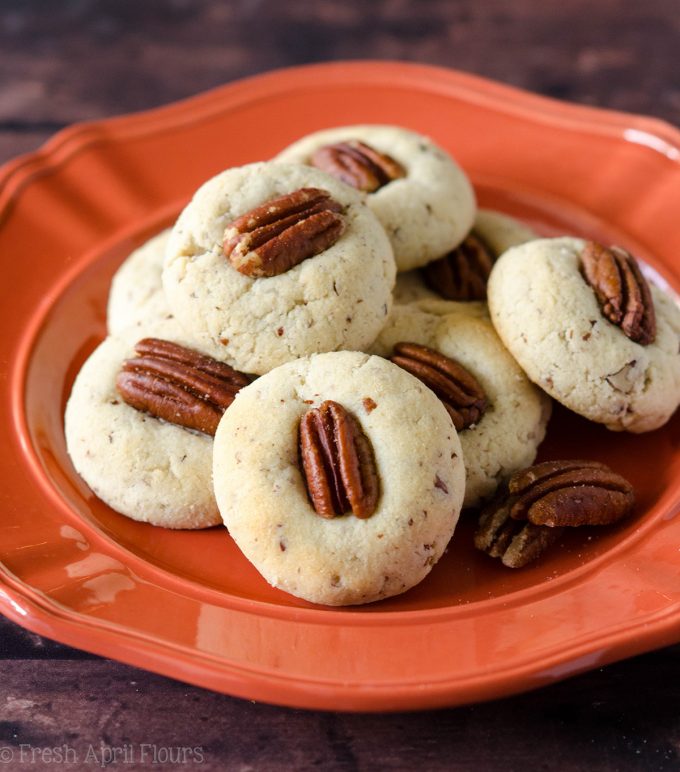 These gluten free pecan sandies cookies are made with almond flour instead of wheat flour.
9. Source:  Mama Knows Gluten Free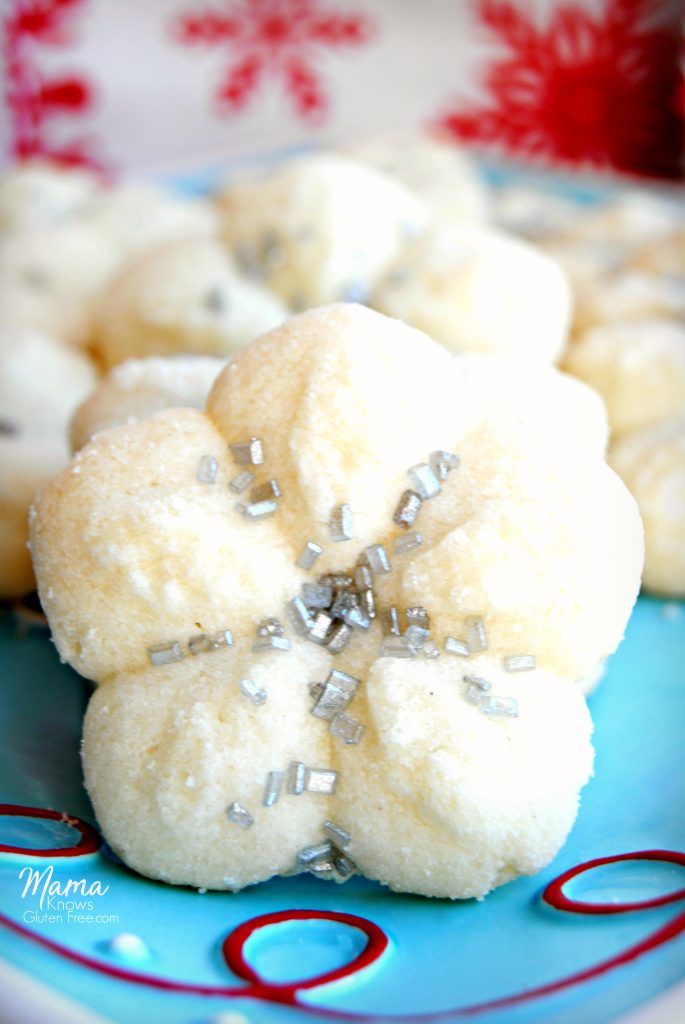 Spritz cookies are another holiday classic–one you don't have to miss out on with this gluten free version.
10. Source: La Pêche Fraîche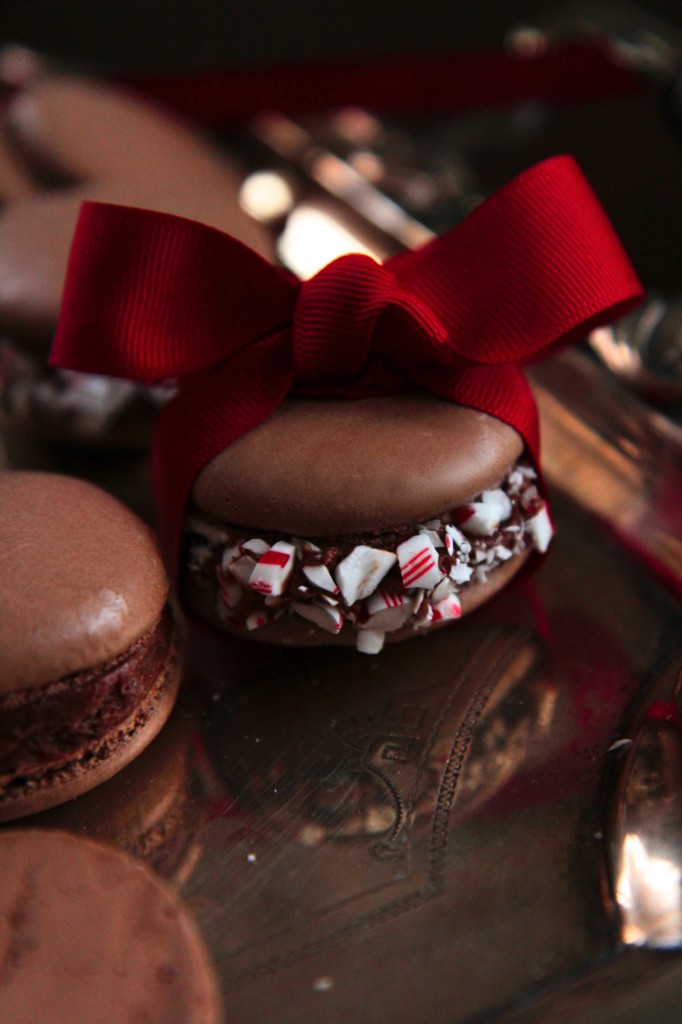 Don't these gluten free chocolate mint macarons look absolutely amazing?
11. Source: A Few Shortcuts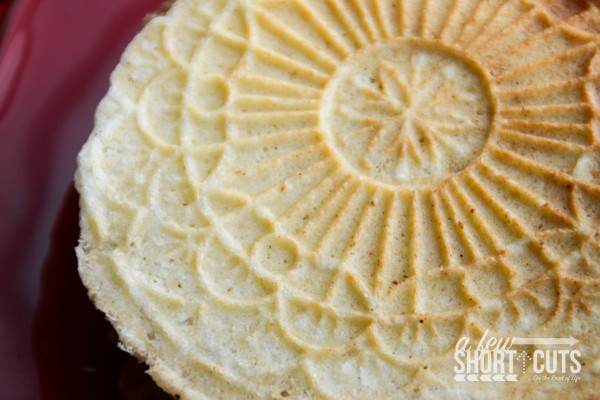 Even classic Italian pizzelle cookies can be made gluten free!
12. Source: Wilton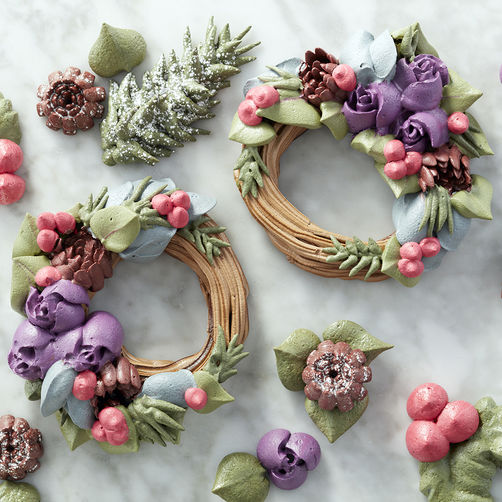 Aren't these meringue wreaths absolutely stunning??  Swoon!