Looking for some absolutely spectacular cookies to add to your Christmas cookie tray?  Look no further, these are ALL outrageously good.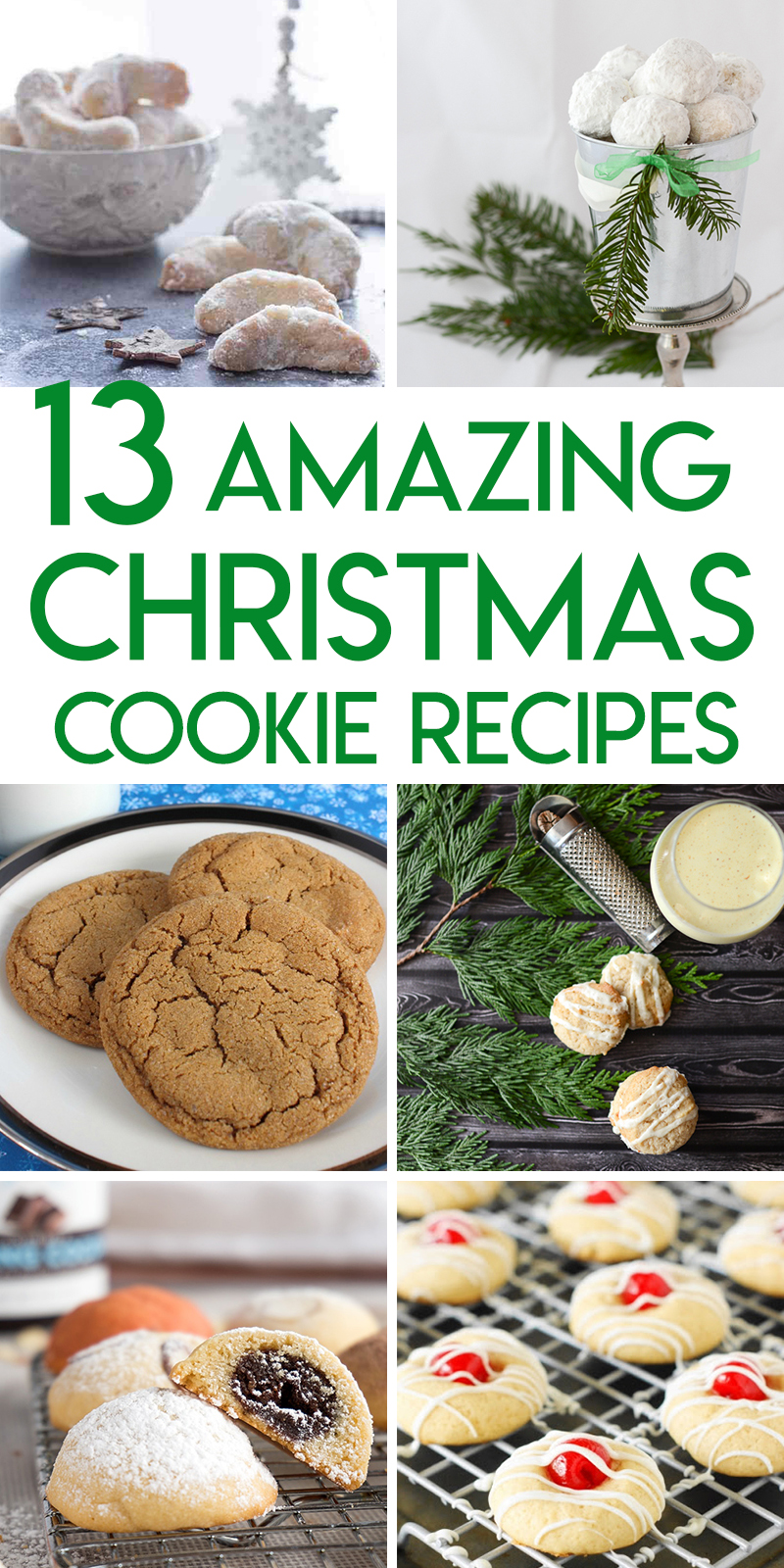 1. Source: American Heritage Cooking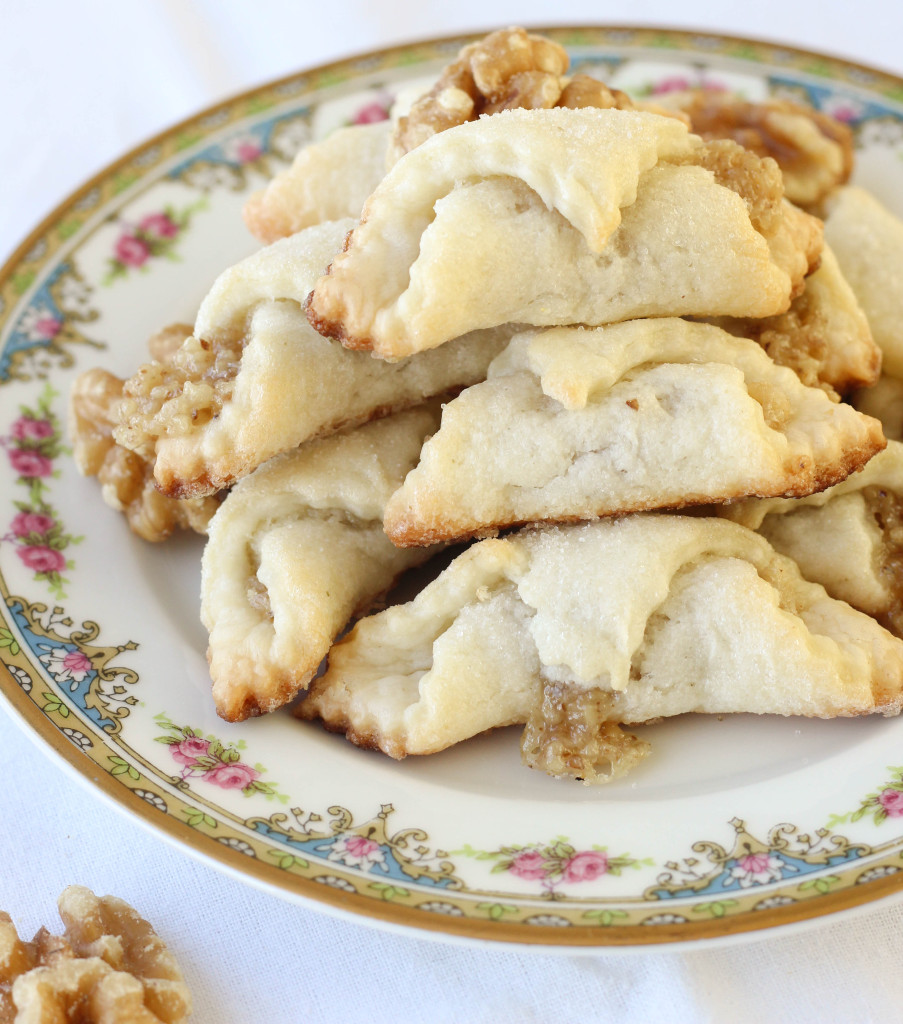 I've been making these cookies from this recipe for several years now, and let me tell you, HOLY COW, these are GOOD!  In fact, I have re-named them the Magical Cookies of Deliciousness.  I roll them up like cheater rugelach, but roll them out in sugar instead of flour like the recipe dictates.  It's miraculous!
2. Source: Living Sweet Moments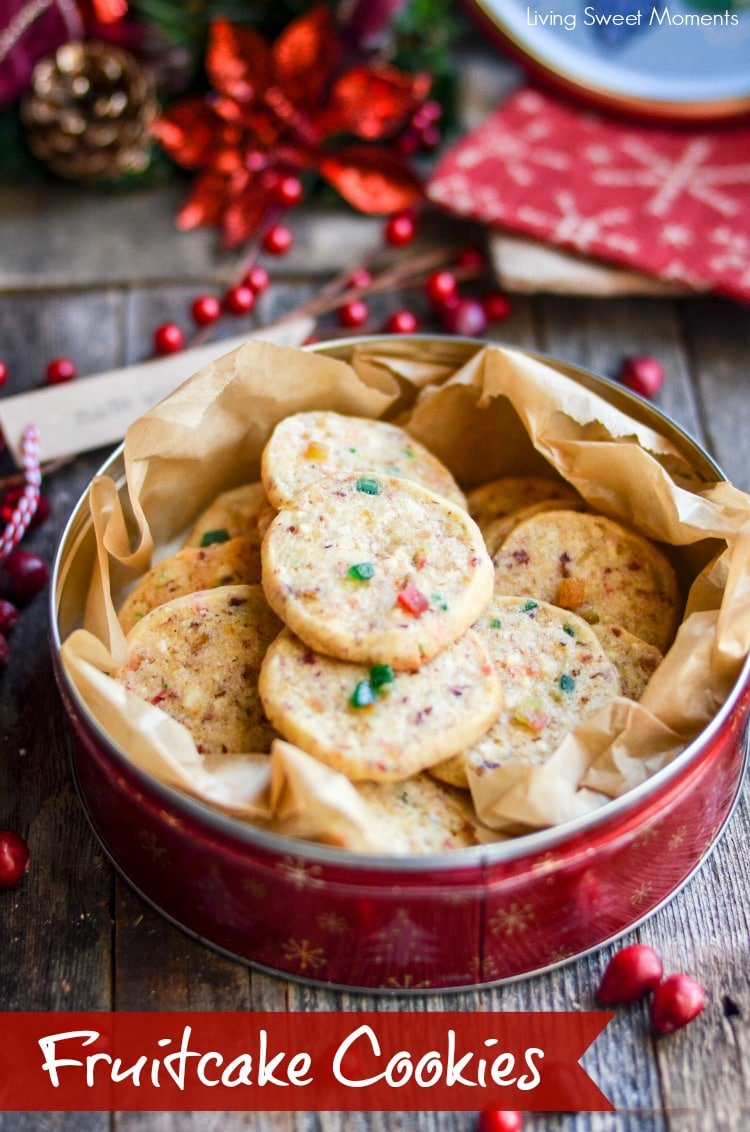 These fruitcake cookies will change everything you think about fruitcake.
3. Source: Living Sweet Moments
Classic buttery shortbread is elevated with classic Christmas spices.
4. Source:  Tikkido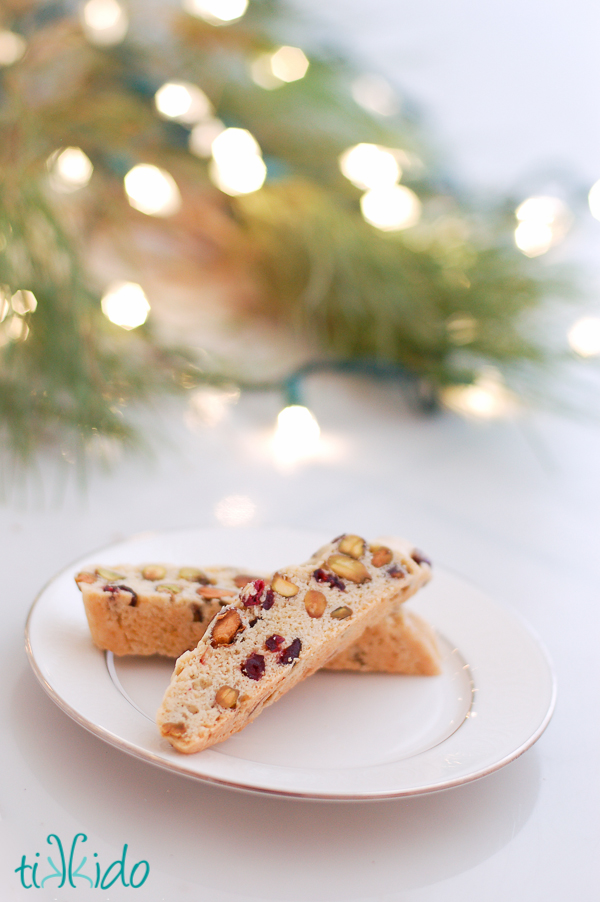 Red cranberries and green pistachios make this biscotti recipe lovely for Christmas, but the amazing flavor makes it irresistible.
5. Source: Ann's Entitled Life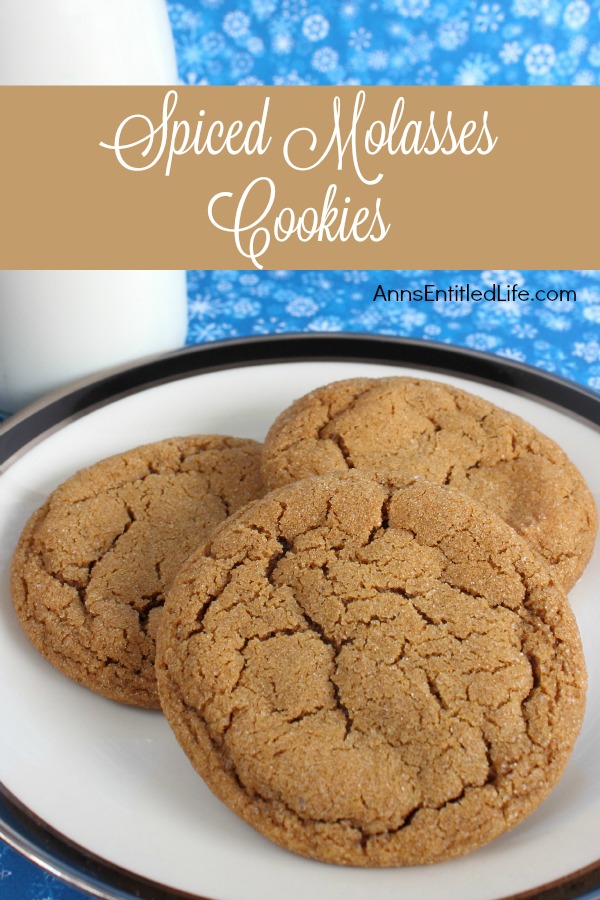 Chewy, crinkly molasses ginger cookies are one of the best things ever created.  I say so, and so it is thus.
6. Source: Frog Prince Paperie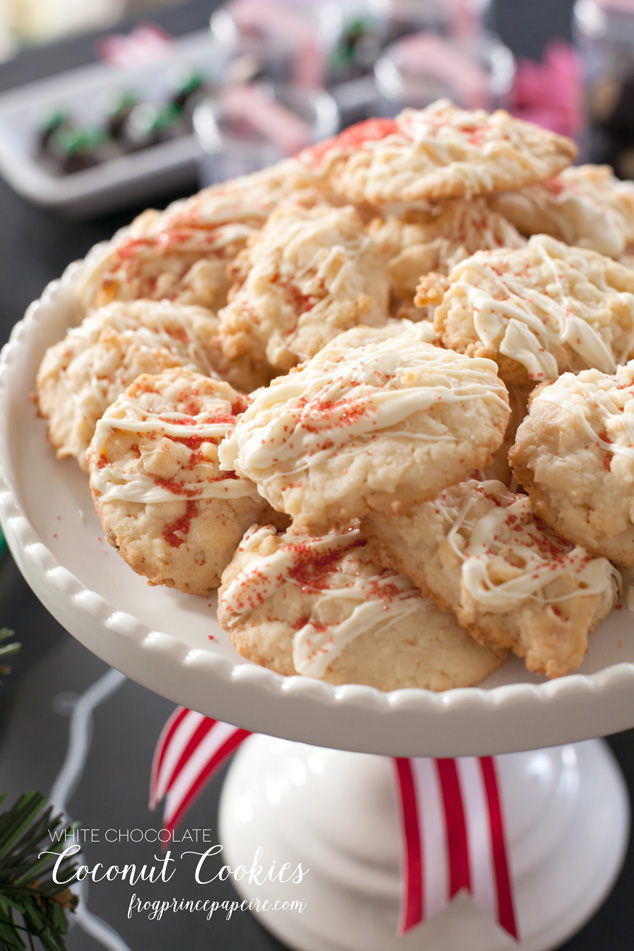 Looking for something more tropical to warm you up this Christmas season?  try these white chocolate coconut cookies.
7. Source: An Italian in my Kitchen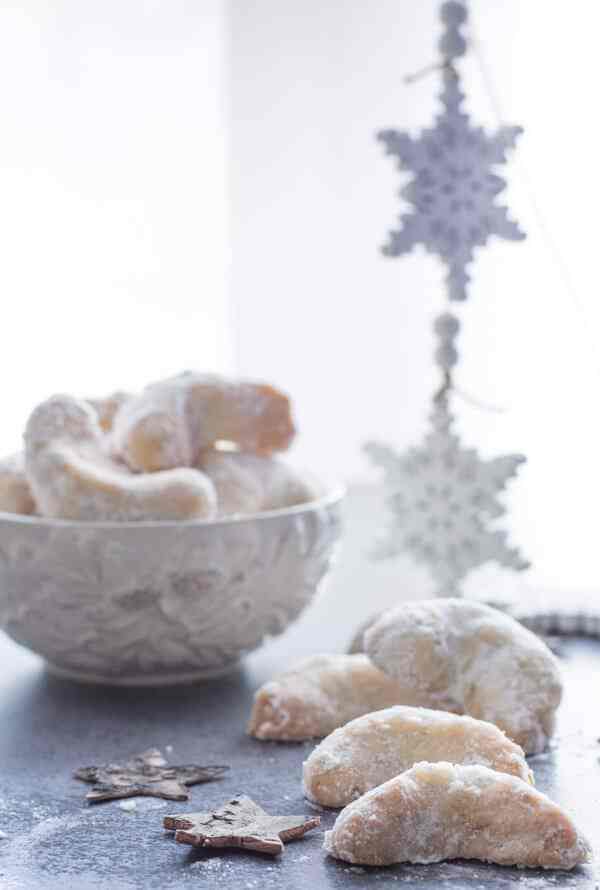 These almond crescent cookies are delicate, buttery, and everything you want from a Christmas cookie.
8. Source: Dinner at the Zoo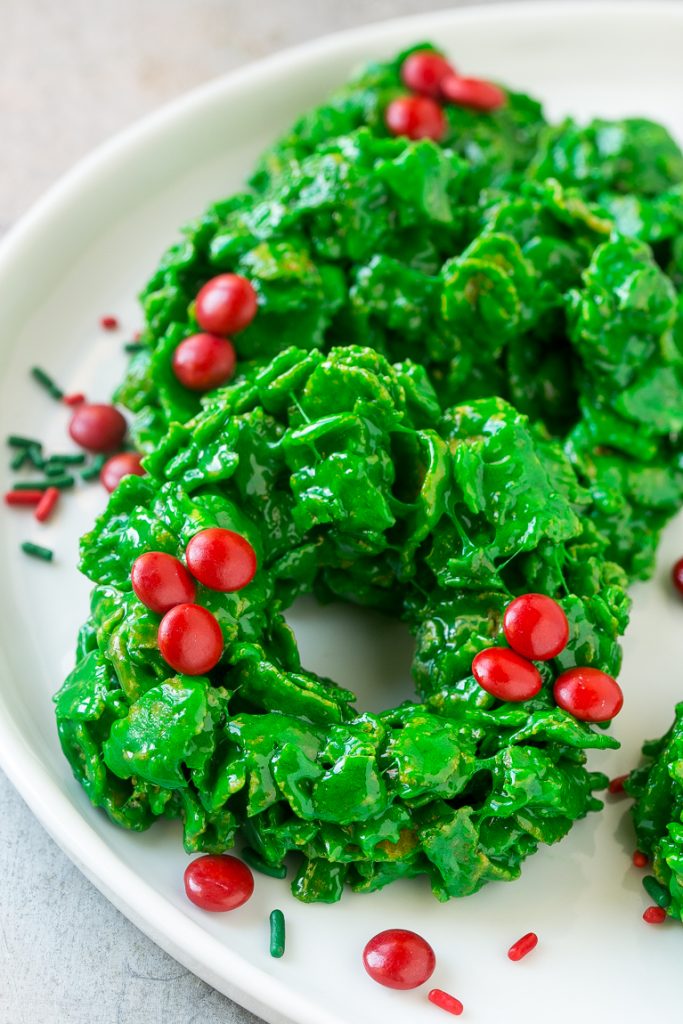 Looking for a no-bake option?  These Christmas wreath cookies are perfect.
9. Source: Tikkido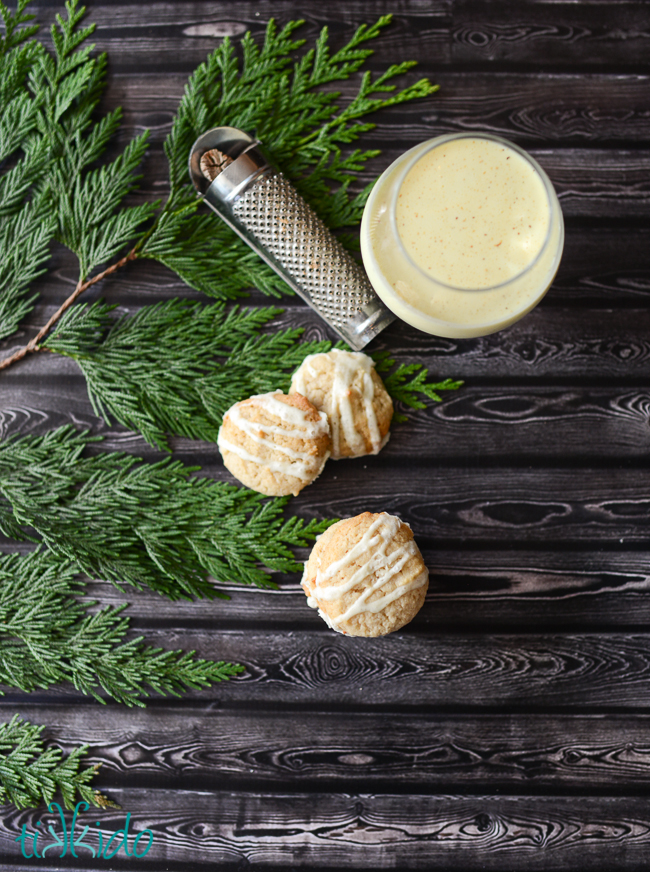 This soft eggnog sugar cookie is everything you want from a Christmas cookie.
10. Source: Oat And Sesame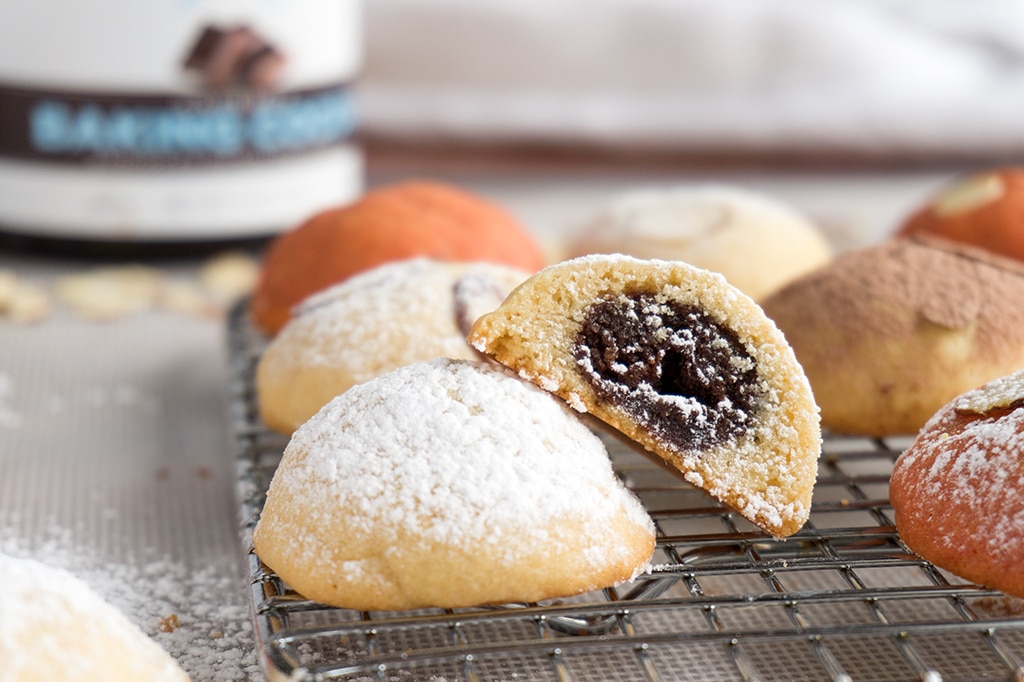 This chocolate almond pillow cookies recipe looks absolutely heavenly.
11. Source: The Kitchen is my Playground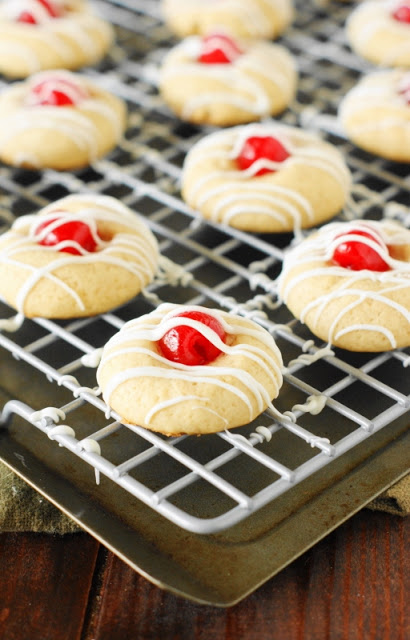 Another absolutely classic flavor combination:  almond and cherry.
12. Source: tikkido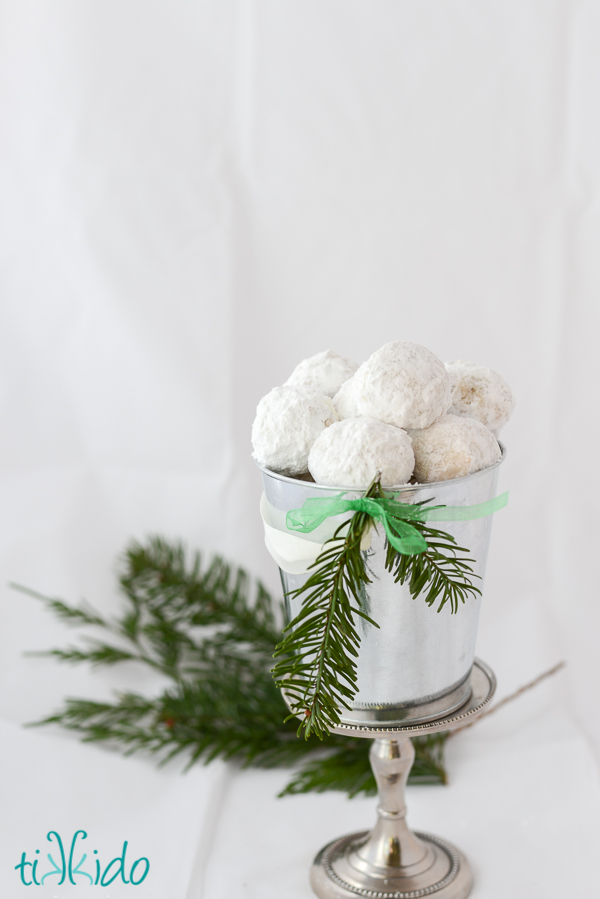 You might call them Mexican wedding cakes, or Russian tea cakes, or snowballs.  whatever you call them, they're delicious!
13. Source: The Kitchen is my Playground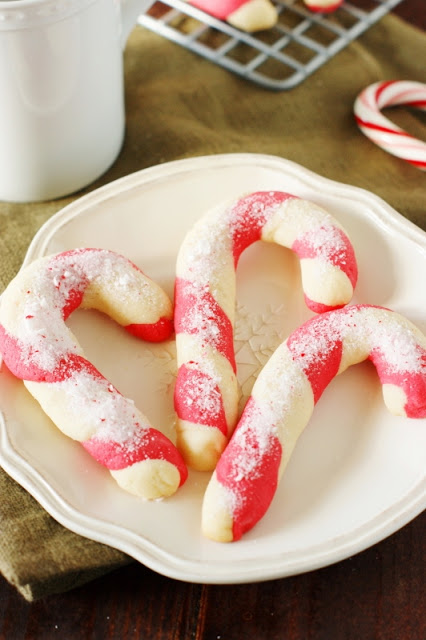 Tender candy cane striped cookies are an absolute Christmas classic.
BONUS RECIPE: From Savory Tooth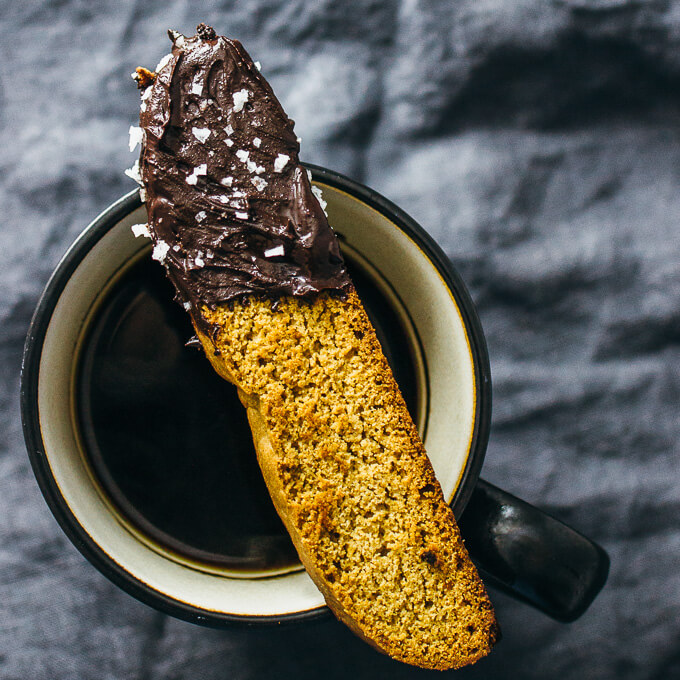 What sophisticated flavors in this gingerbread biscotti with dark chocolate and sea salt.