Are you excited for Star Wars: The Last Jedi?  Yeah, us, too.  Let's celebrate opening day with this roundup of 12 fabulously fun Star Wars themed snacks and treats.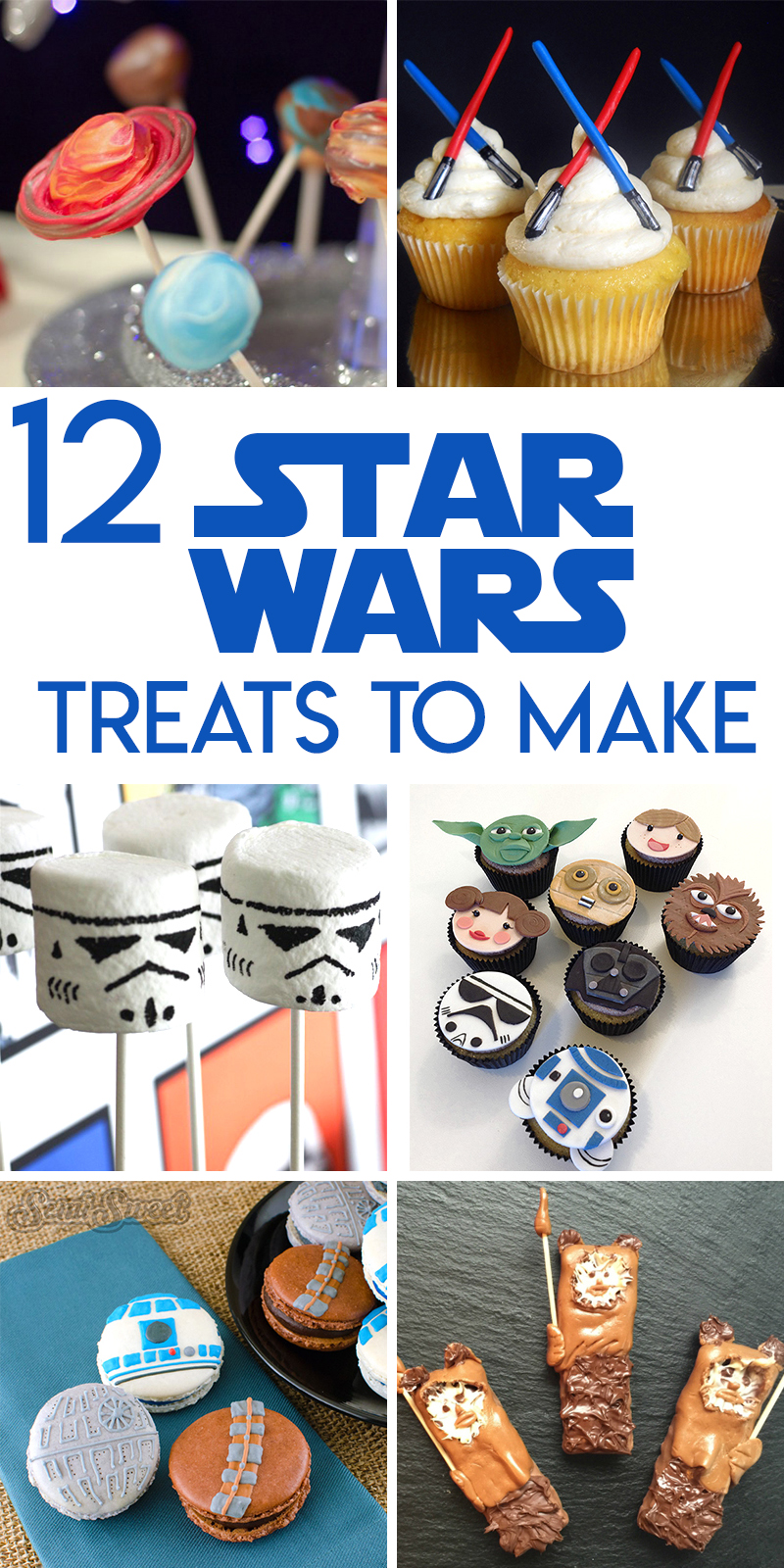 1. Source: Catch My Party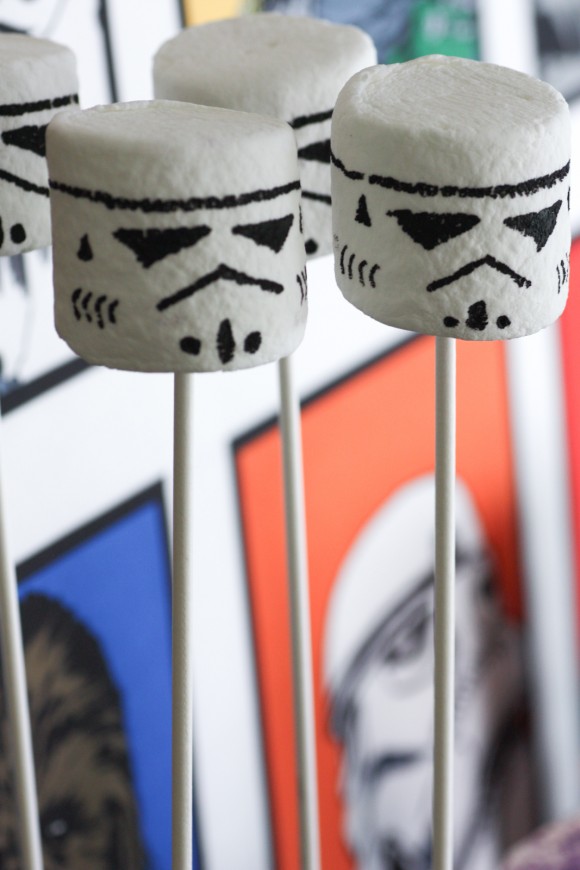 These stormtrooper marshmallows look delicious, and so easy to make!
2. Source: Arts and Crackers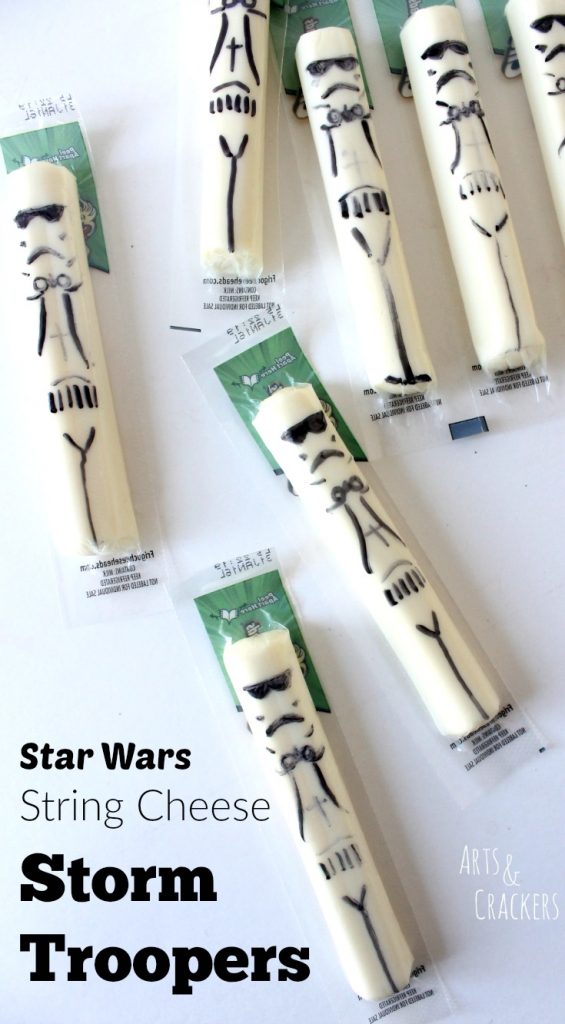 Ok, so it's not a baked good, but these Star Wars string cheese stormtroopers were too cute not to include!
3. Source:  Sweet Sugarbelle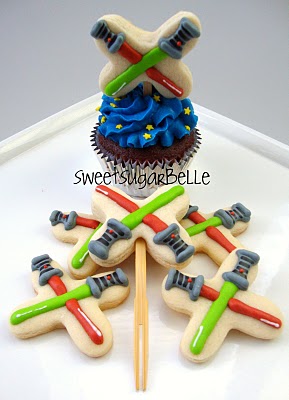 I love edible cupcake toppers, and these easy lightsaber Star Wars cupcake toppers are just perfect.
4. Source: Tikkido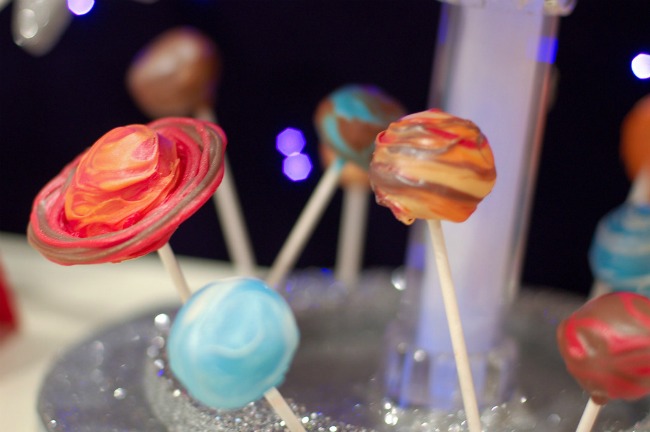 These are peanut butter planet pops.  Maybe slightly healthier than cake pops?  Maybe?  But just as delicious and awesome!
5. Source: Printabelle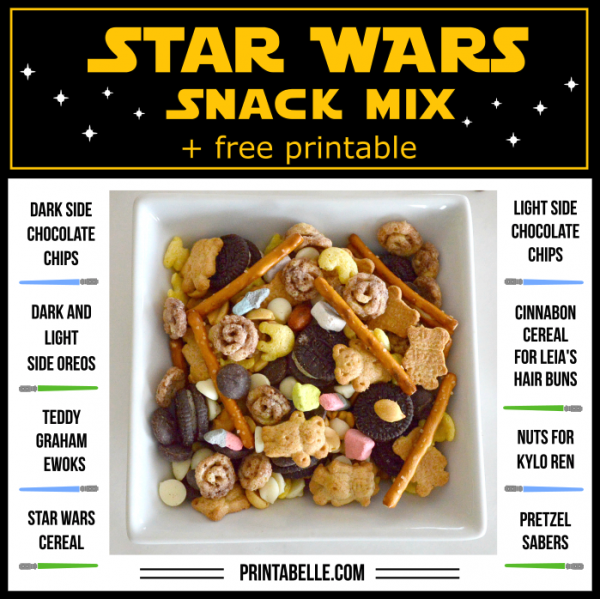 No baking required to make this awesome, delicious Star Wars snack mix.
6. Source: Sugar Spice and Glitter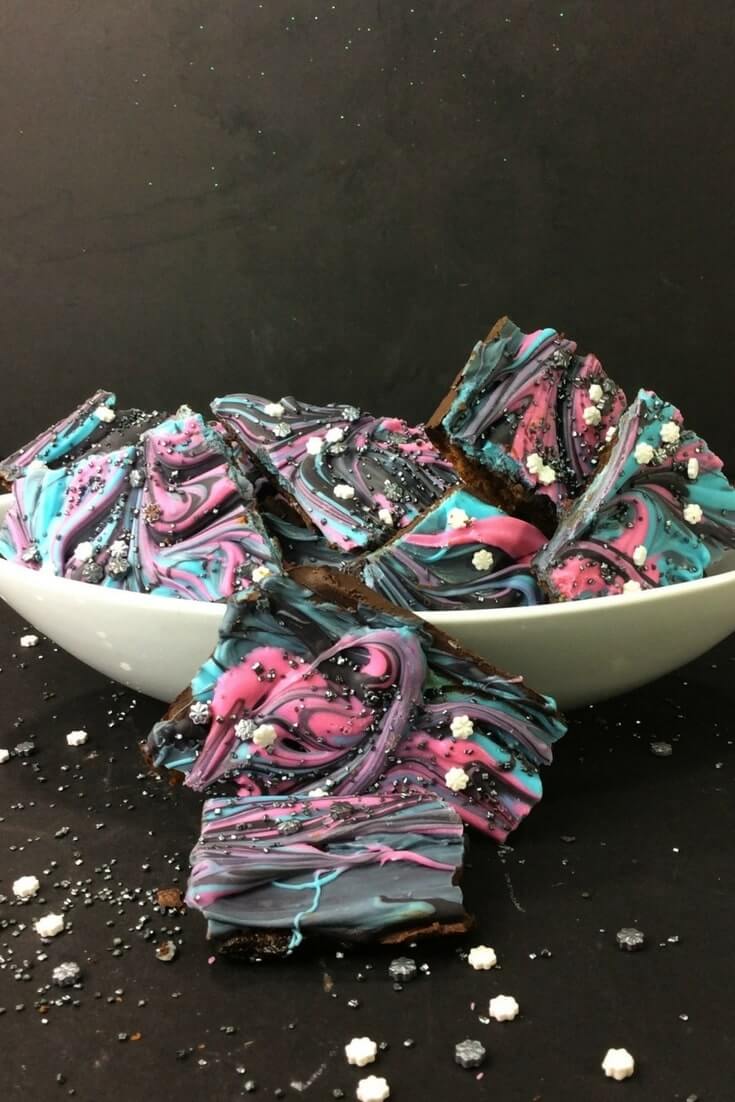 Cracker toffee with a galactic twist!  My mouth would become a black hole that would suck it all in.
7. Source: Violet's Custom Cakes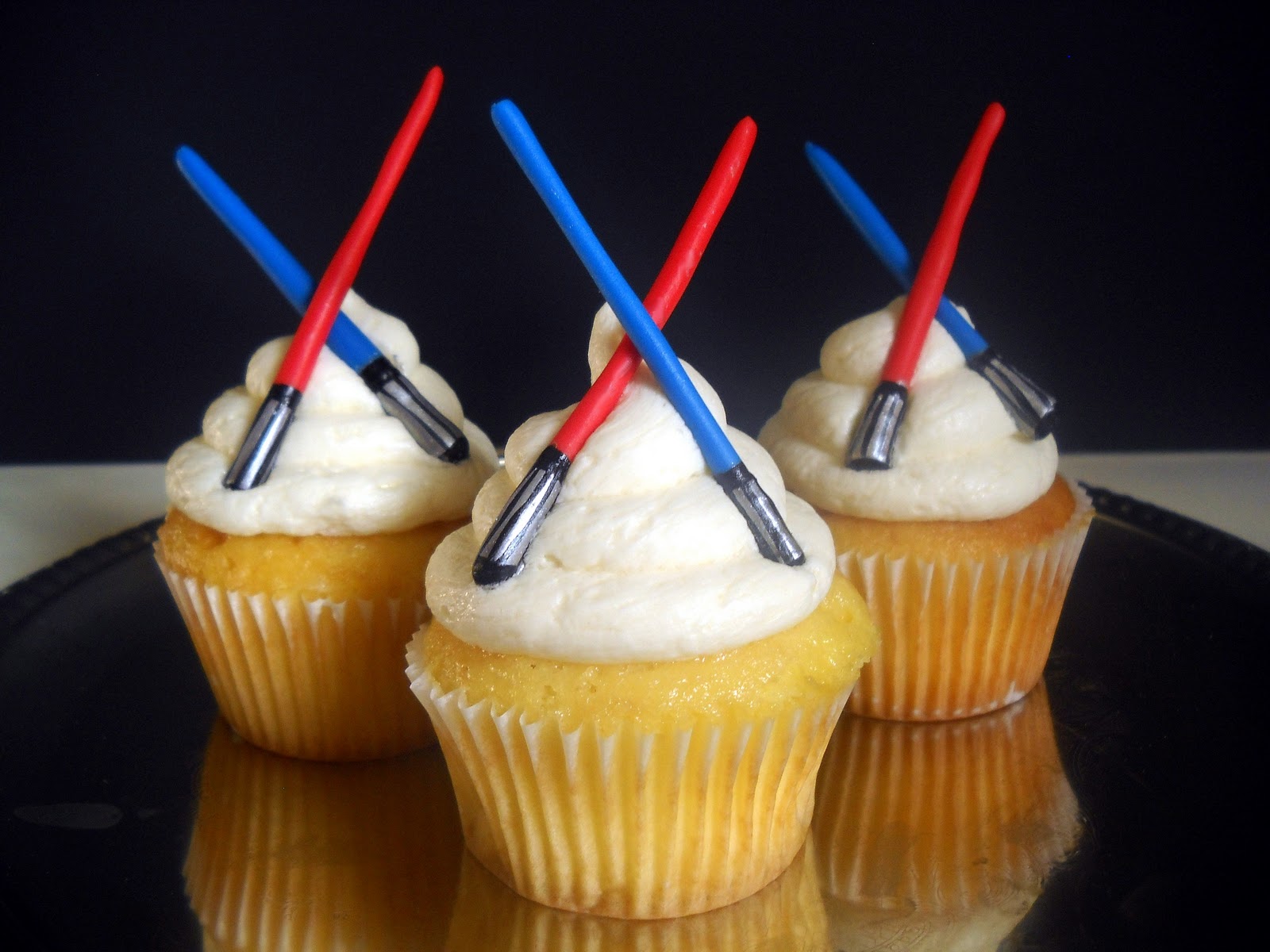 Fondant or gum paste Star Wars lightsabers make perfect cupcake toppers.
8. Source: Arts and Crackers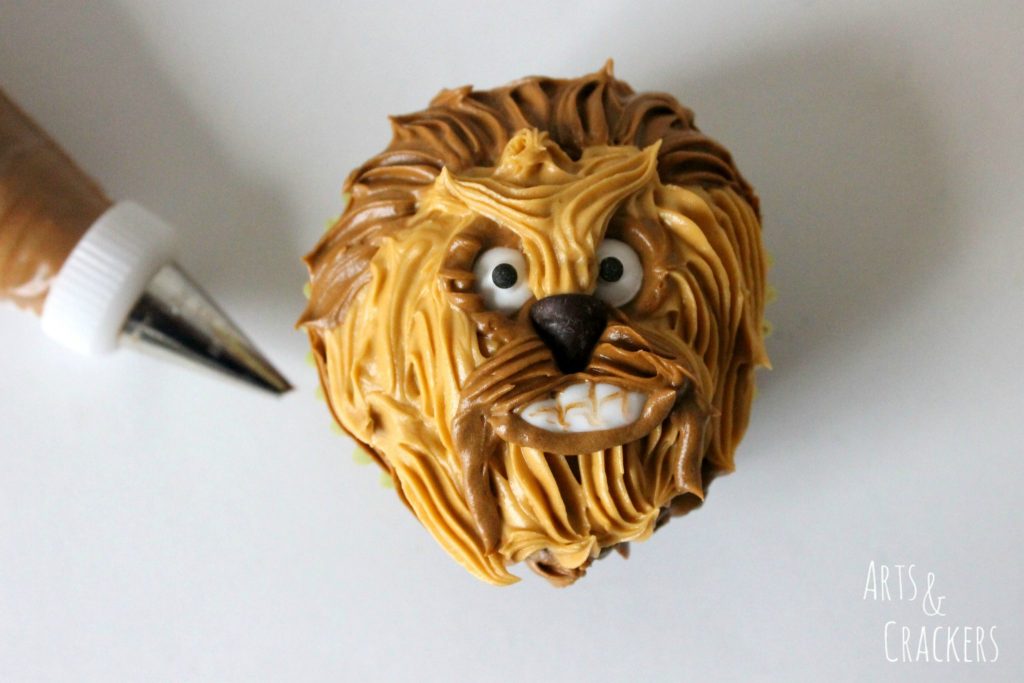 I love this Chewbacca cupcake tutorial with buttercream icing.
9. Source: Celebrating Family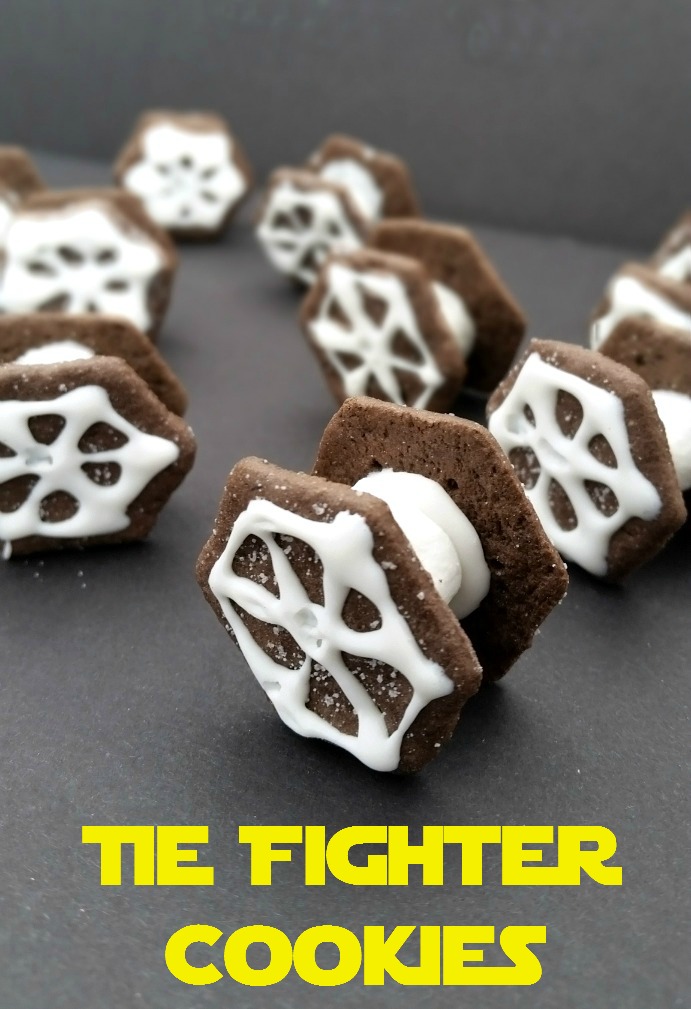 These Star Wars tie fighter cookies look easy and doable.
10. Source: Tania Whiteley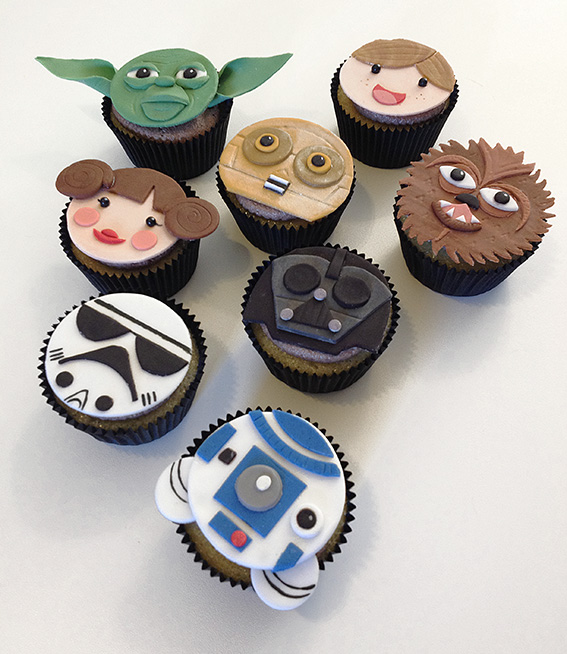 These fondant Star Wars cupcake toppers look more complicated to make than some of the other projects, but WOW, right?
11. Source: Totally the Bomb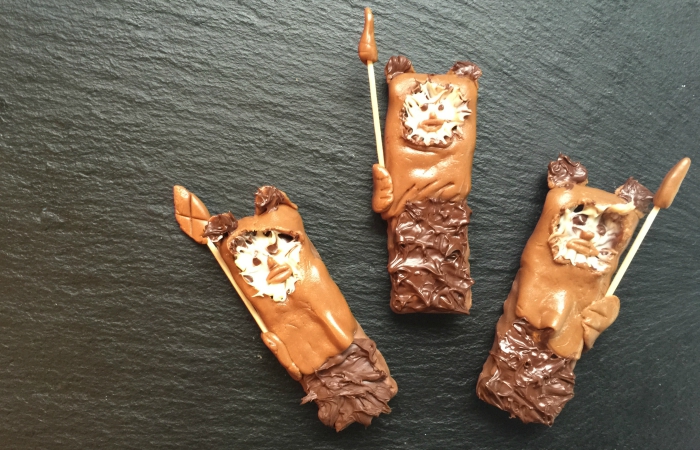 Who knew Ewoks could be delicious as well as cute?  These granola bar Ewoks are definitely both.
12. Source: Semi Sweet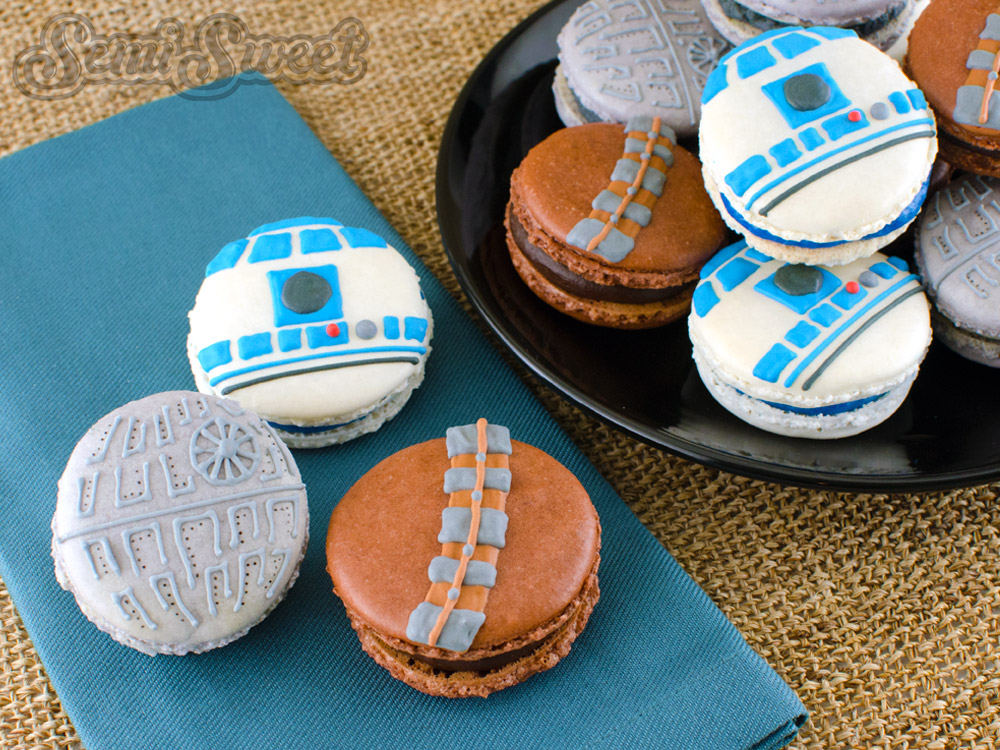 These Star Wars macarons are delicious, geeky perfection.
BONUS:
Want to make some easy Star Wars treats?  Use these silicone molds to make delicious Star Wars chocolates (including this Han Solo frozen in carbonite mold!).  Buy it here.