Christmas cookies are gorgeous in colors beyond traditional red and green.   Check out how amazingly beautiful these 14 sugar cookies are with their icy, wintery pastel colors.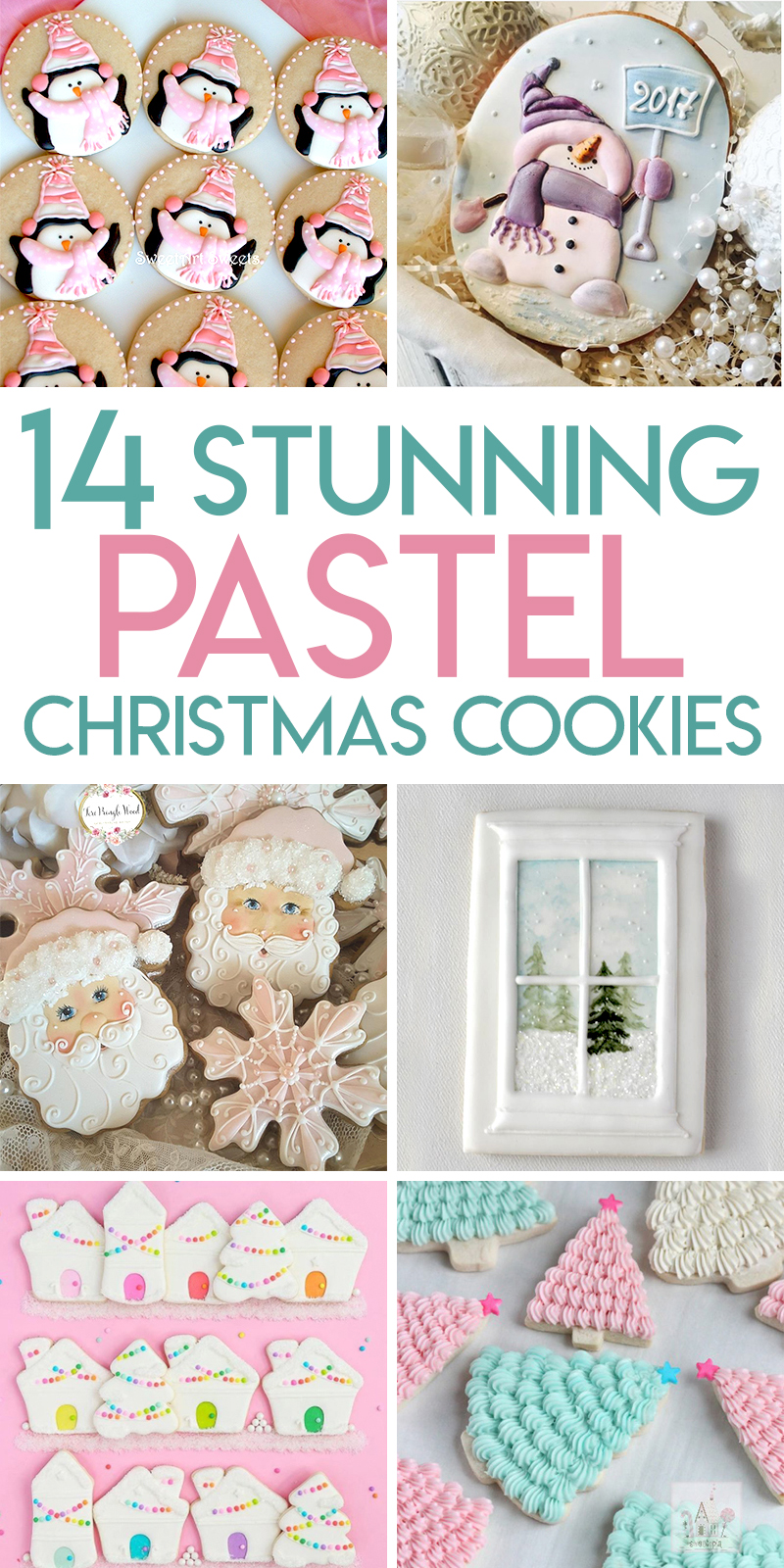 1. Source: Burberrie Jam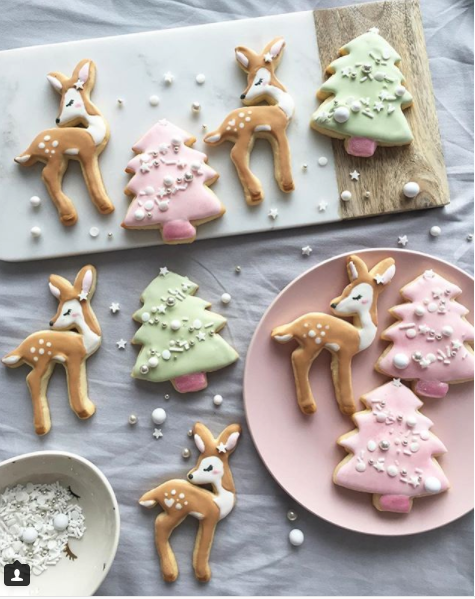 These icy colors are absolutely perfect in this winter woodland set of Christmas cookies.
2. Source: Terri Pringle Wood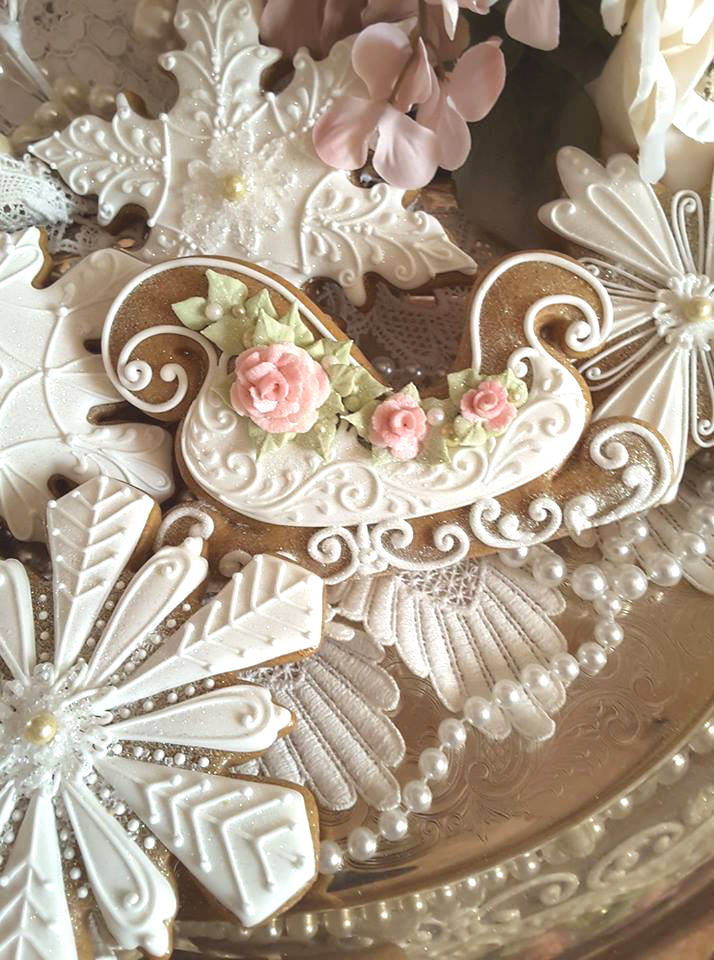 A Christmas cookie sleigh with shabby-chic style.  And look at the amazing detail on those snowflake cookies!
3. Source:  NatSweet's (website here)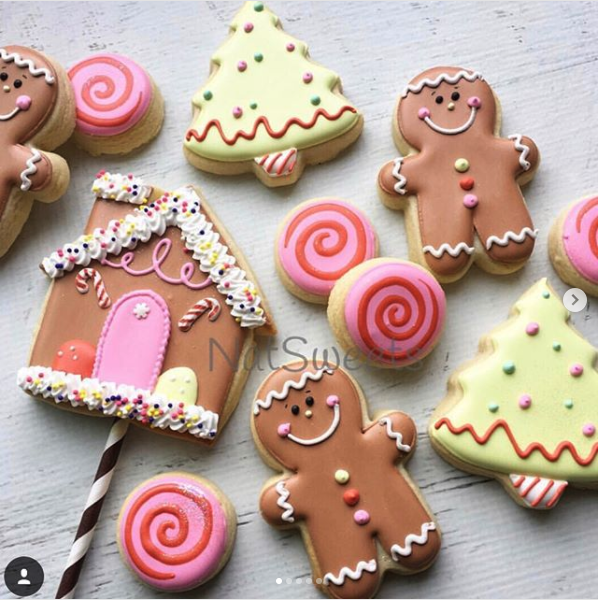 I love this classic Christmas motif of gingerbread men and houses made with more pastel colors than you typically see.
4. Source: Terri Pringle Wood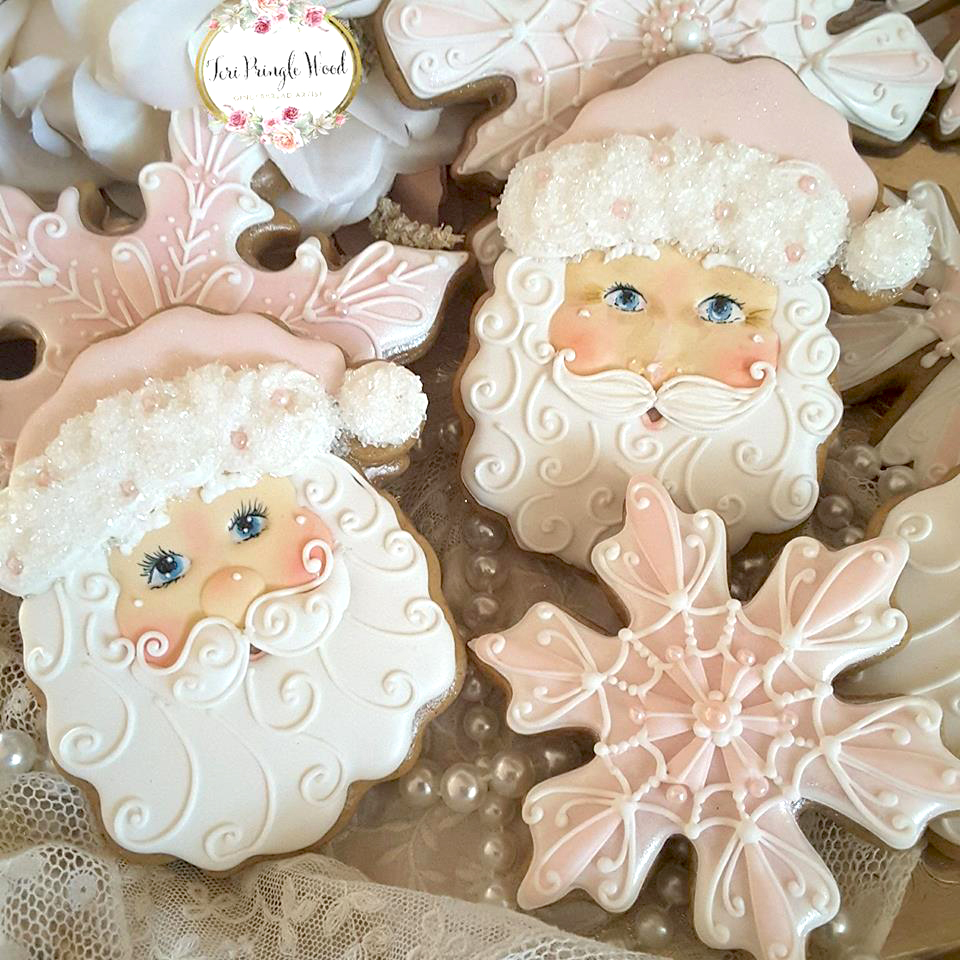 Most amazing Santa cookies ever?  Yeah, I think so, too.
5. Source: True Gifts from the Heart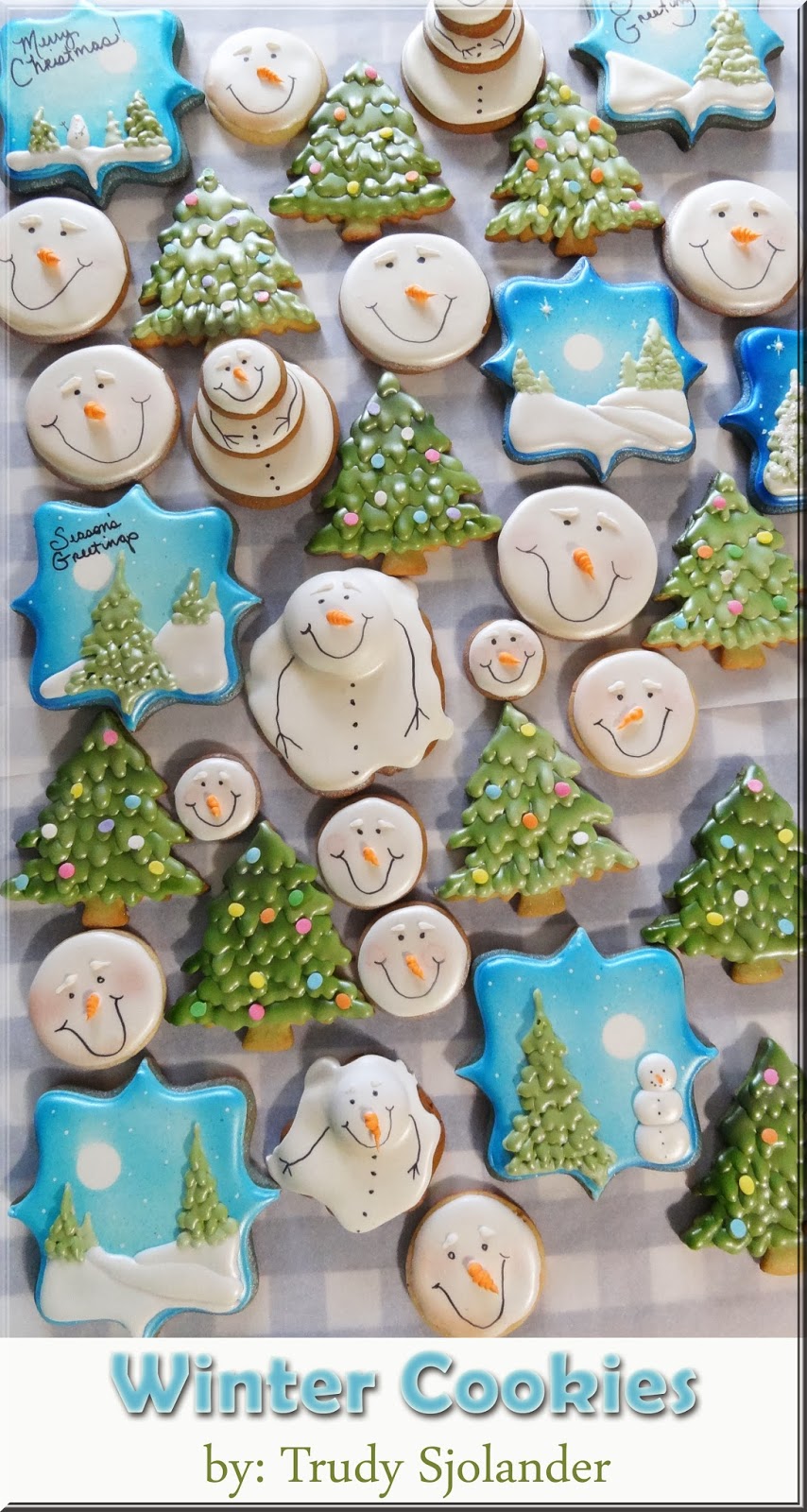 The luster dust shimmer finishing off these snowy Christmas sugar cookies is the perfect wintery touch.
6. Source: Terri Pringle Wood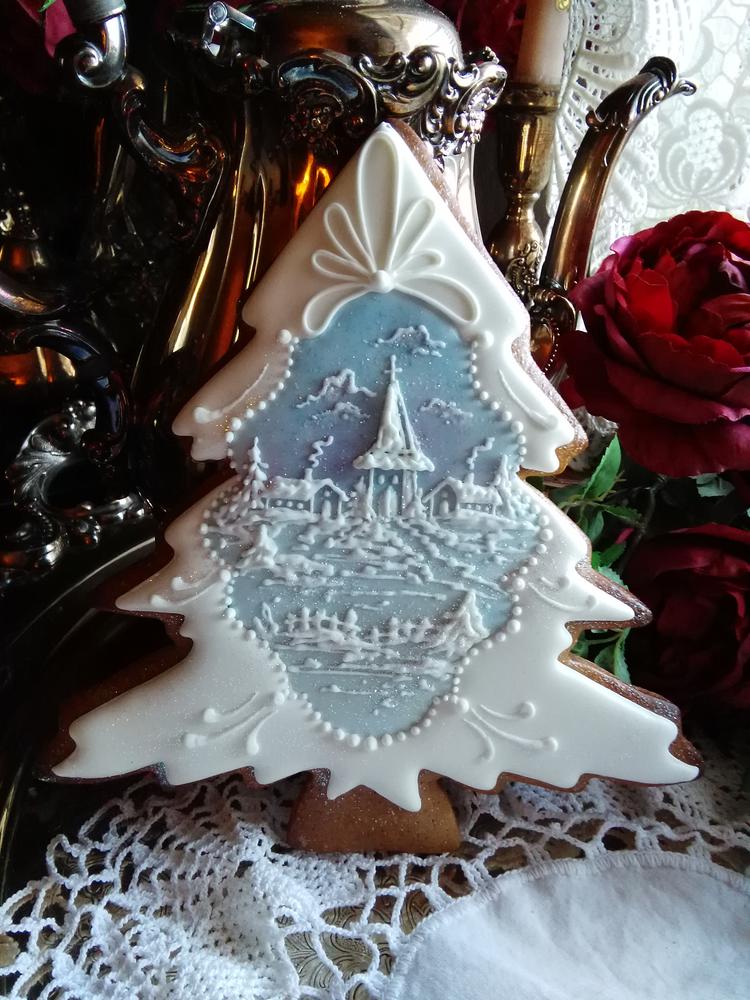 Teri Pringle Wood, you have such AMAZING talent!  This sugar cookie looks like a Christmas cookie version of a Wedgewood plate.
7. Source: Arty McGoo
Arty McGoo makes spectacular cookies.  This simple snowy scene through a sugar cookie window is absolutely inspired.
8. Source: Mio Biscotto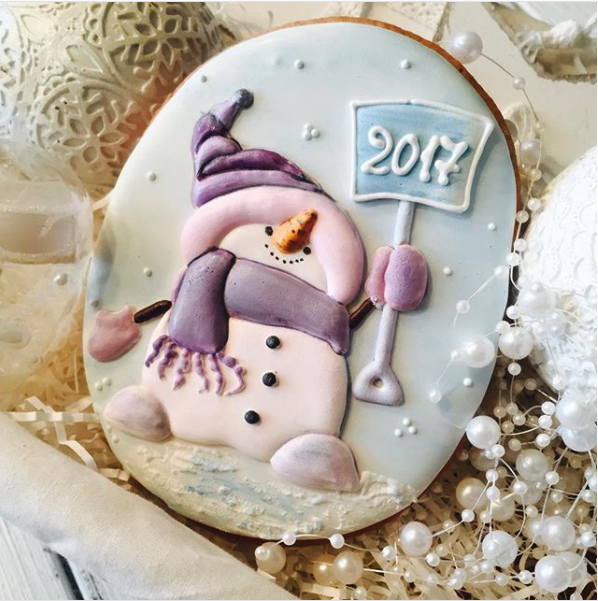 I love the dimension, the shading–absolutely everything about this charming pastel snowman sugar cookie!
9. Source: Sweetopia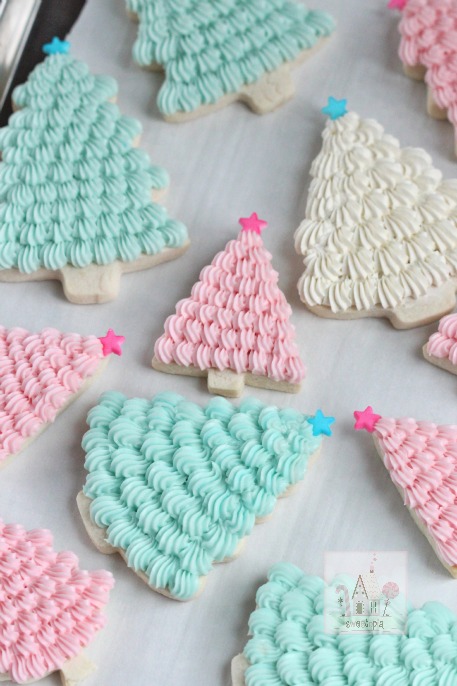 Follow the source link above for a tutorial showing you just how easy it is to make these beautiful pastel Christmas tree cookies.
10. Source: My Sweet Life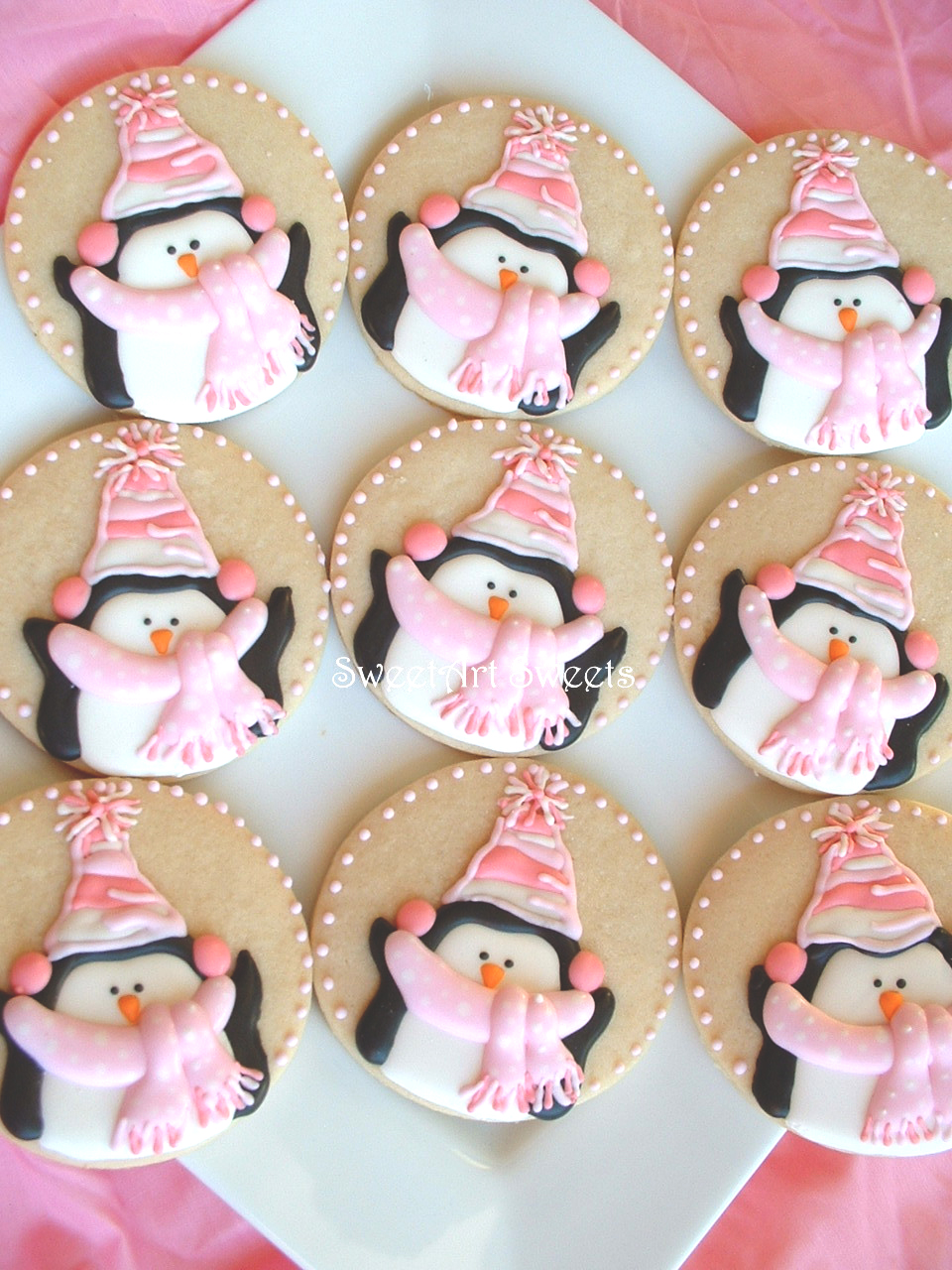 These penguins all cozied up in pink hats and scarves make me happy!
11. Source: Teri Pringle Wood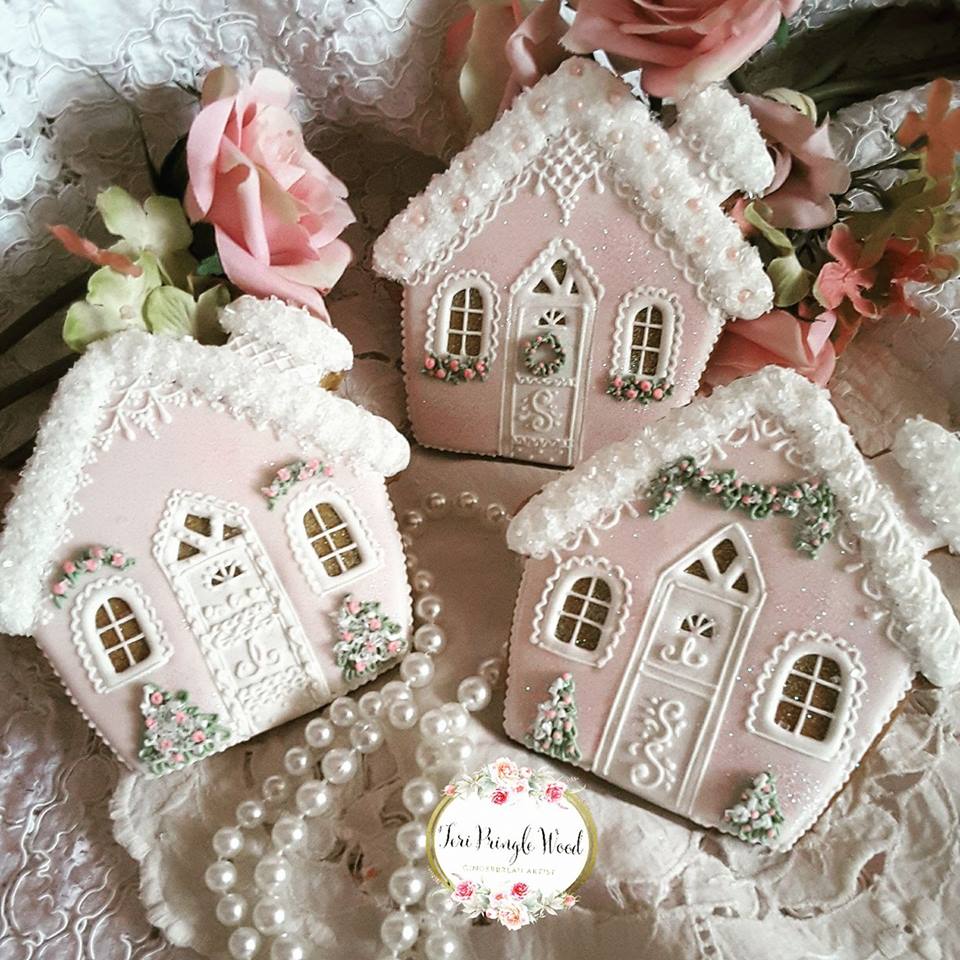 More absolutely spectacular cookie artistry from Teri Pringle Wood.  Just look at the detail on these tiny pastel gingerbread house cookies!
12. Source: NatSweets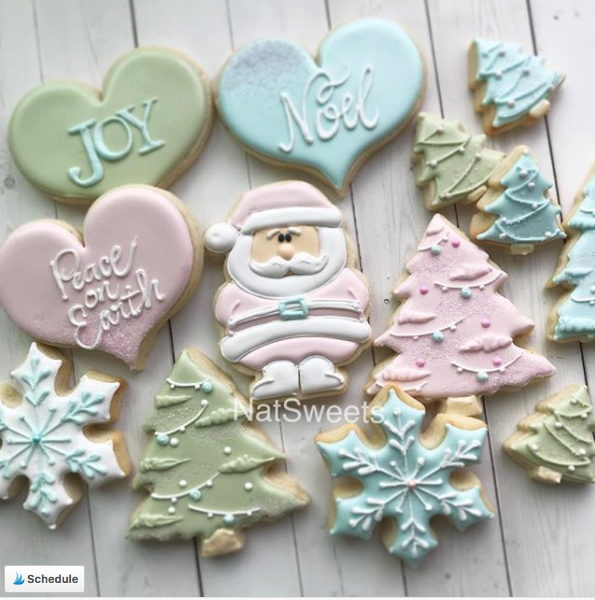 Frosty pastel colors make this Christmas sugar cookie set absolutely adorable.
13. Source: Mint Lemonade Cookies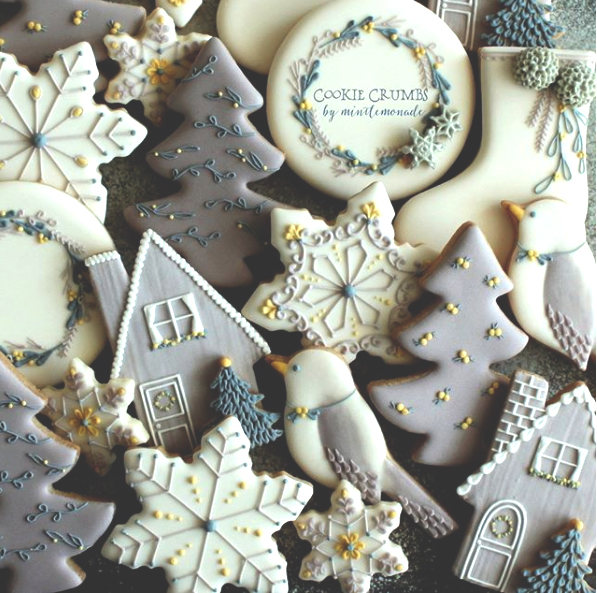 It's hard to make gray food look appealing, but Cookie Crumbs does it and does it brilliantly!  These winter sugar cookies are absolutely gorgeous, and the soft colors are spectacular.
14. Source: Make Bake Celebrate (website here)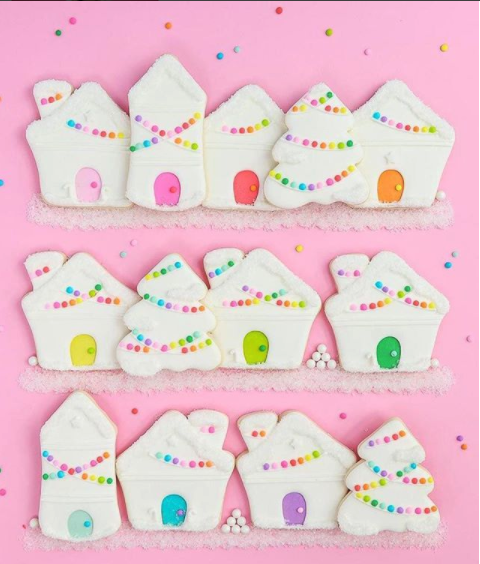 I absolutely love the unconventional color palette of bright pastels and pure white in these charming Christmas sugar cookies.