Are you excited for the new doctor??  I am!  In honor of the new (female!) doctor, I've gathered 12 out-of-this-world Doctor Who themed treat tutorials and recipes.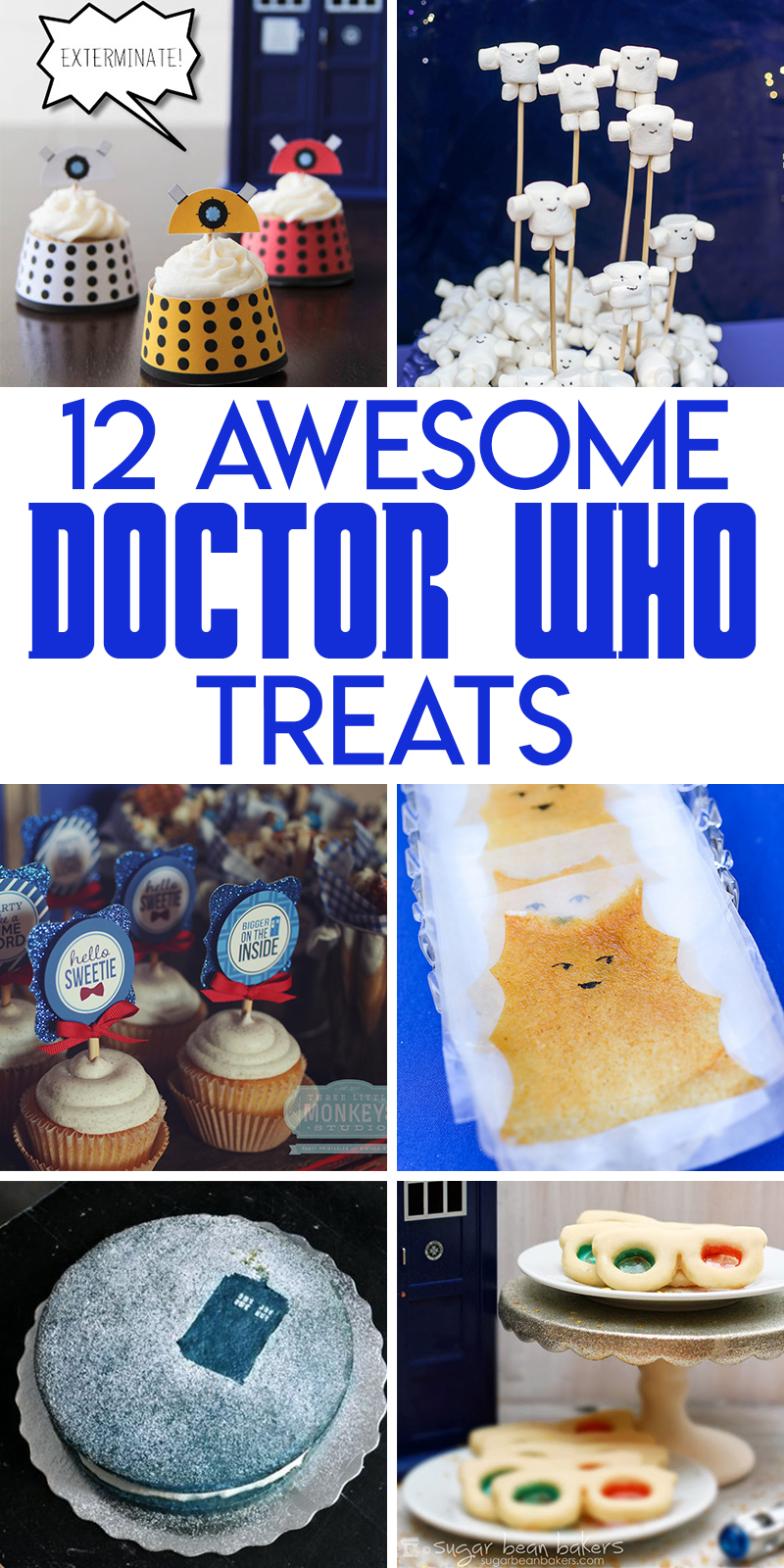 1. Source: Three Little Monkeys Studio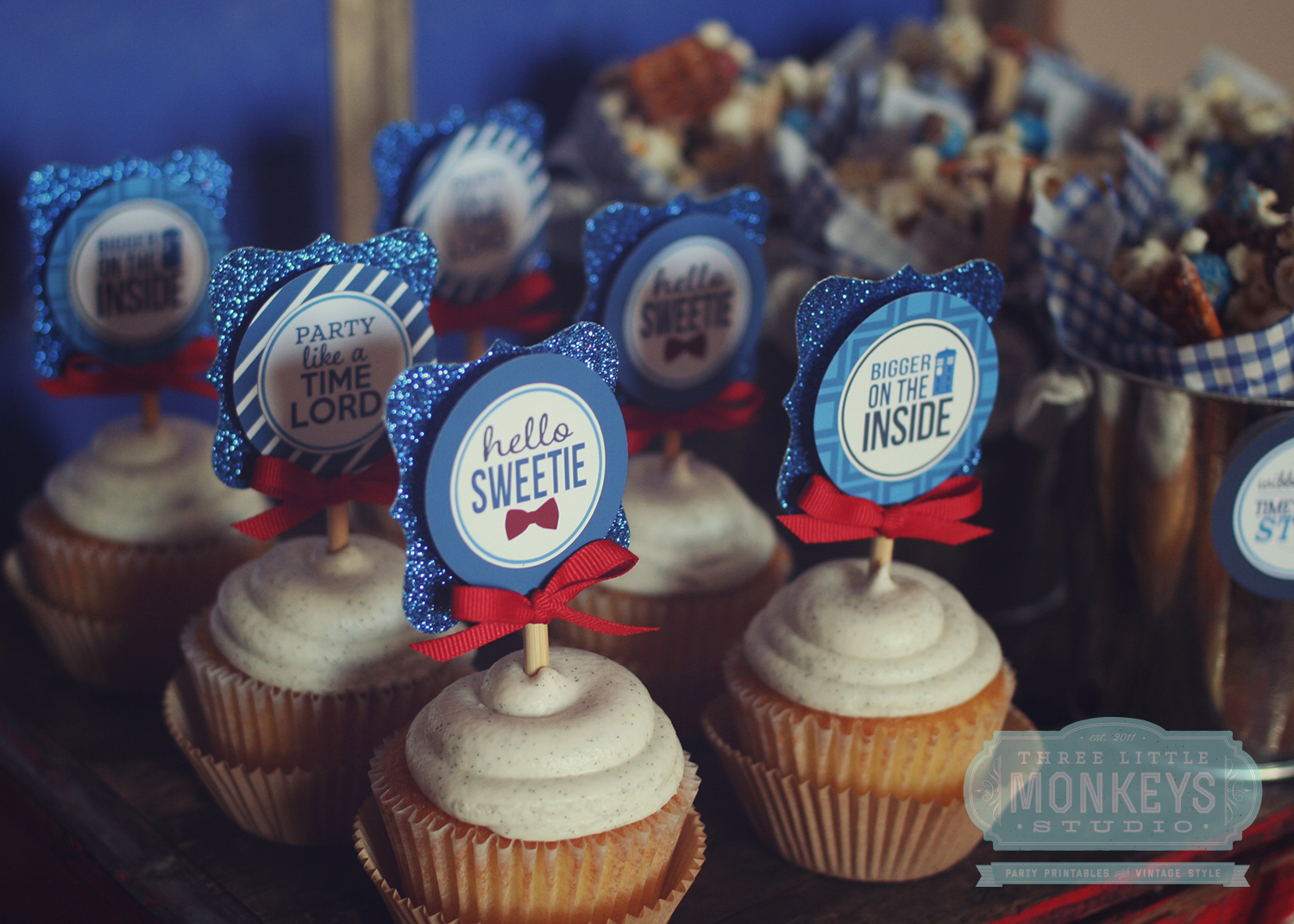 These Doctor Who cupcakes are so easy to make with simple printable cupcake toppers.
2. Source: Tikkido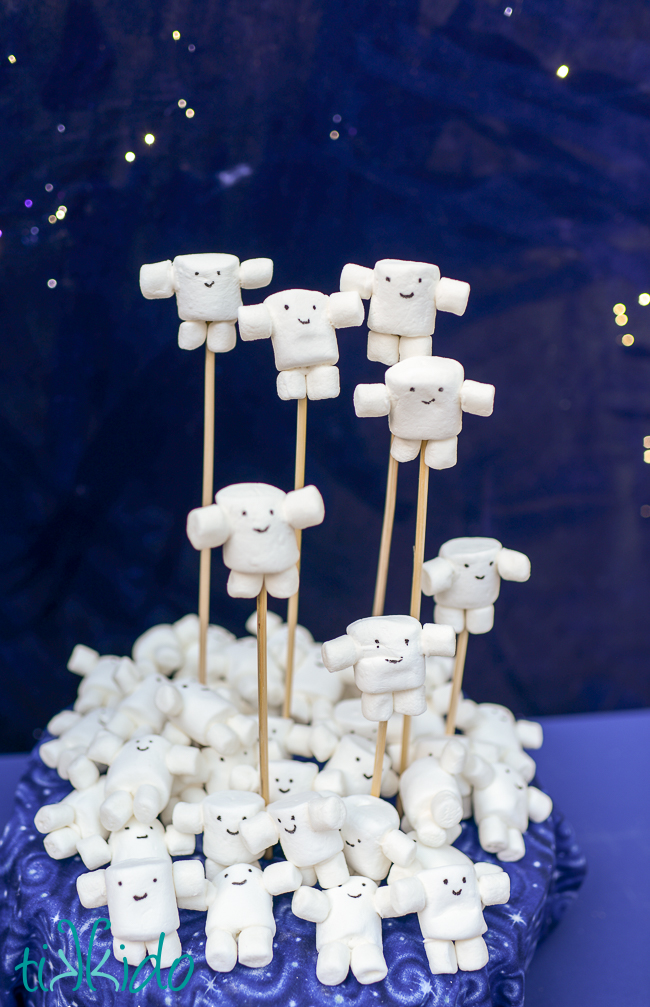 These easy adipose treats are made out of marshmallows!
3. Source: Sugar Bean Bakers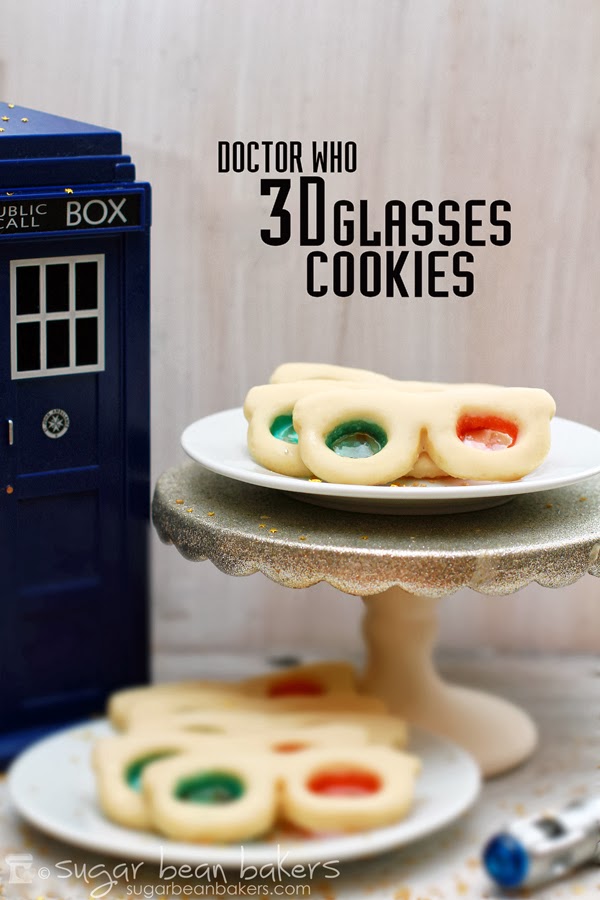 Is 10 your doctor?  Honor his memory with these delicious 3D glasses sugar cookies.
4. Source: Cookie Connection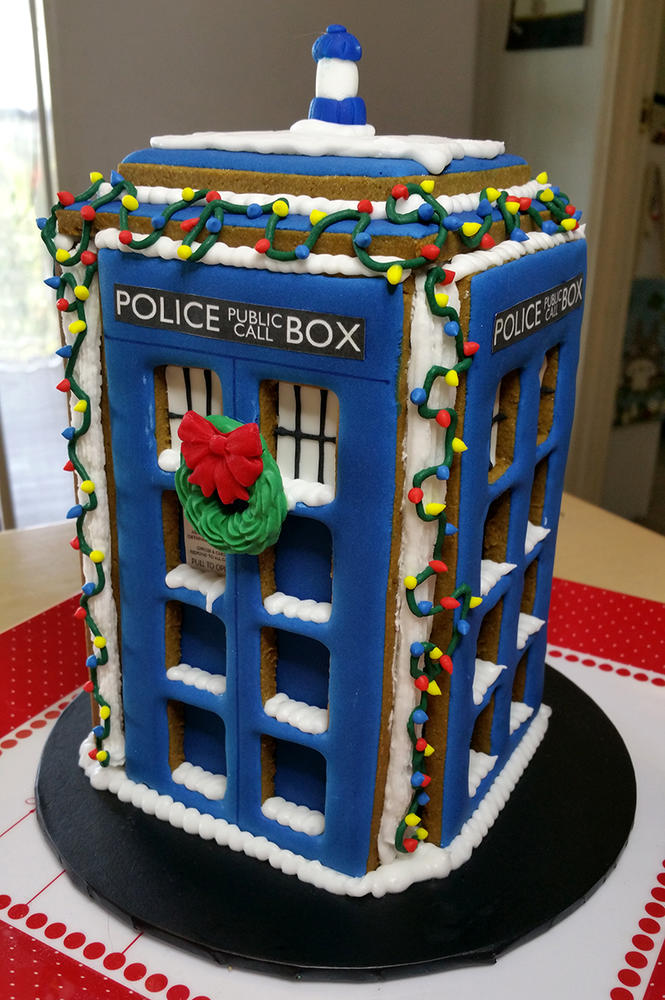 I've actually made a gingerbread TARDIS before, but it wasn't nearly as nice as this one is!
5. Source: Artisan Cake Company
Isn't this an amazing Doctor Who themed wedding cake?
6. Source: Tikkido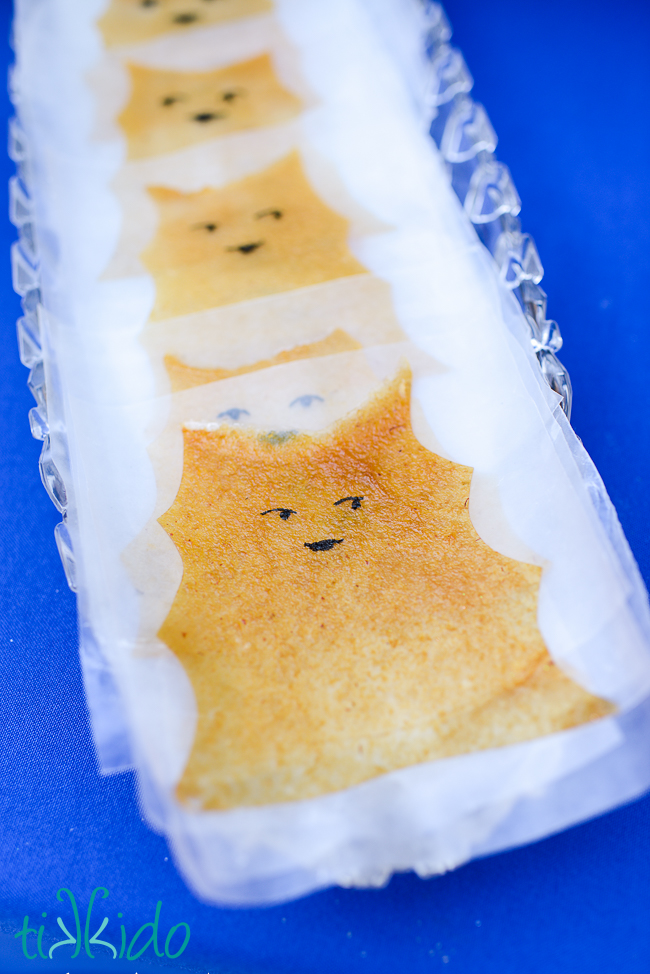 Moisturize me! It's homemade Cassandra fruit leather for a Doctor Who birthday party.
7. Source: The Baker Upstairs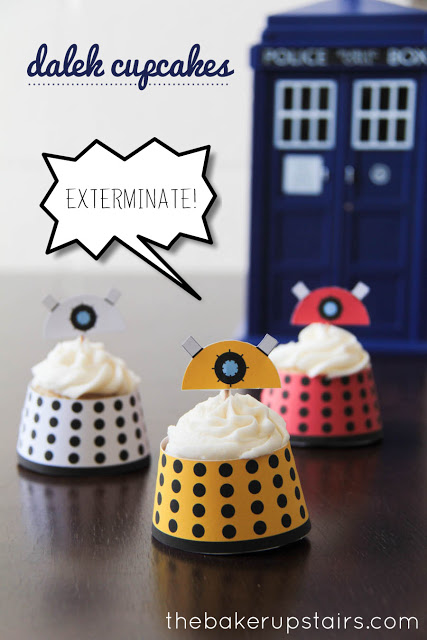 I love these simple dalek cupcakes with FREE printable cupcake wrappers!
8. Source: Geeks Alert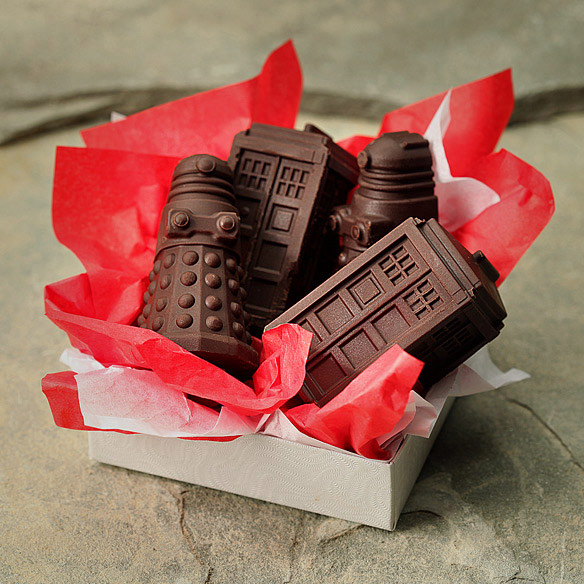 Doctor Who chocolates made with this Doctor Who ice cube tray.
9. Source: Doctor Who Cocktails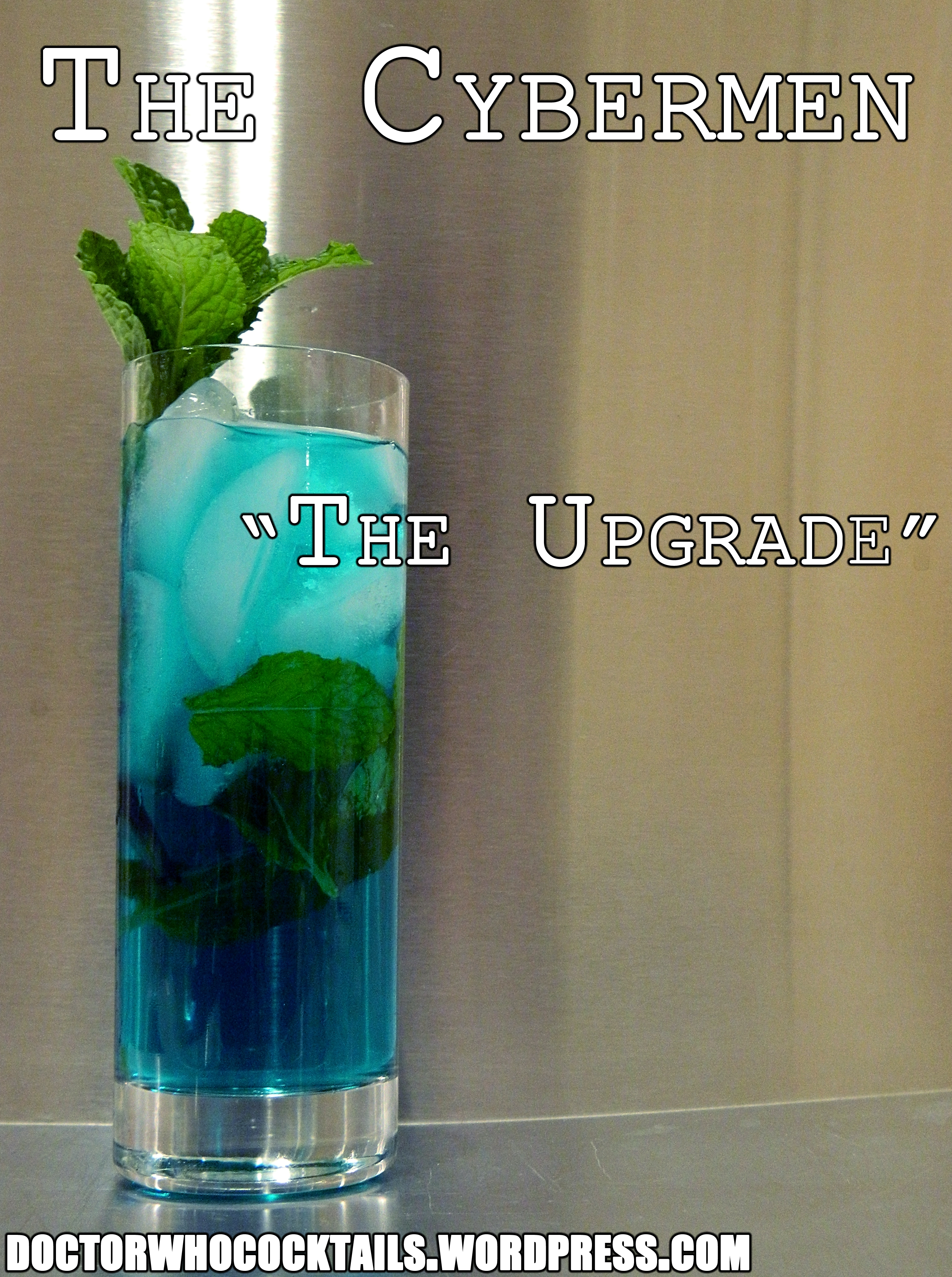 Upgrade yourself with this Doctor Who Cyberman cocktail recipe.
10. Source: Kitchen Overlord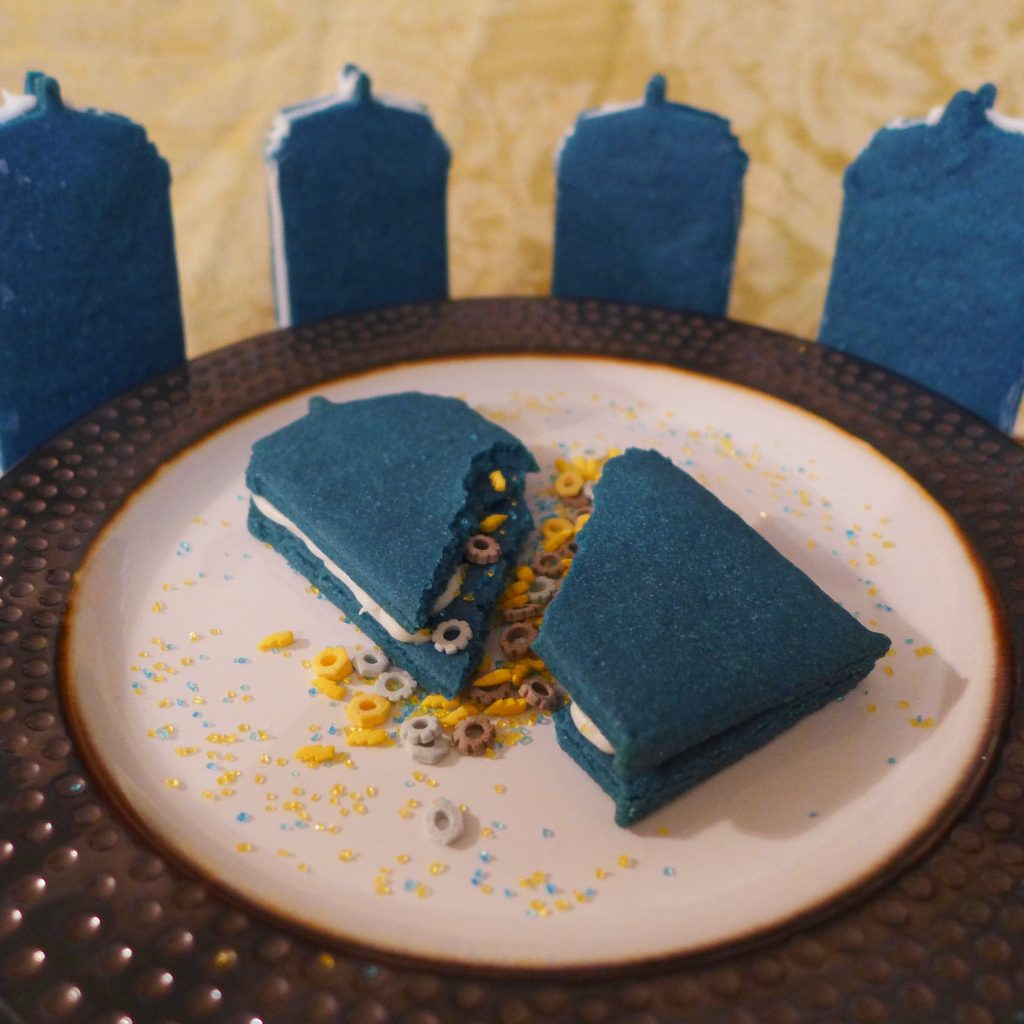 This exploding tardis cookie tutorial is the best use of geeky sprinkles ever.
11. Source: Grimgrains
This Doctor Who TARDIS cake is incredibly easy to make with a template and some powdered sugar.
12. Source: Tikkido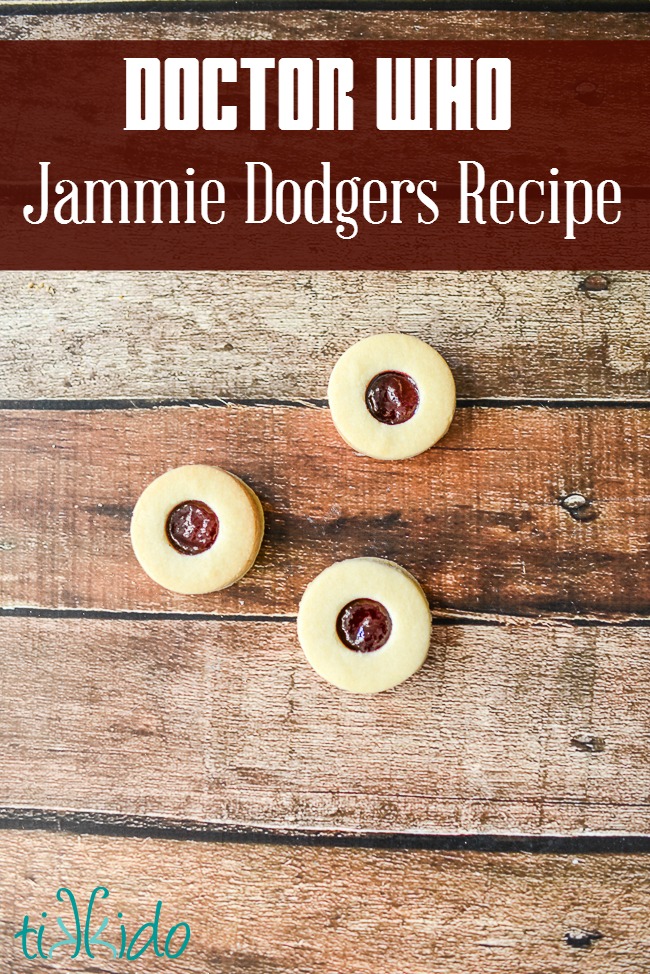 What Doctor Who roundup would be complete without a jammie dodgers cookie recipe?