Wishing for some desert heat this January?  I live in Phoenix, and I can tell you, yeah, it's nice.  Maybe a these gorgeous desert desserts will help the rest of you feel warm.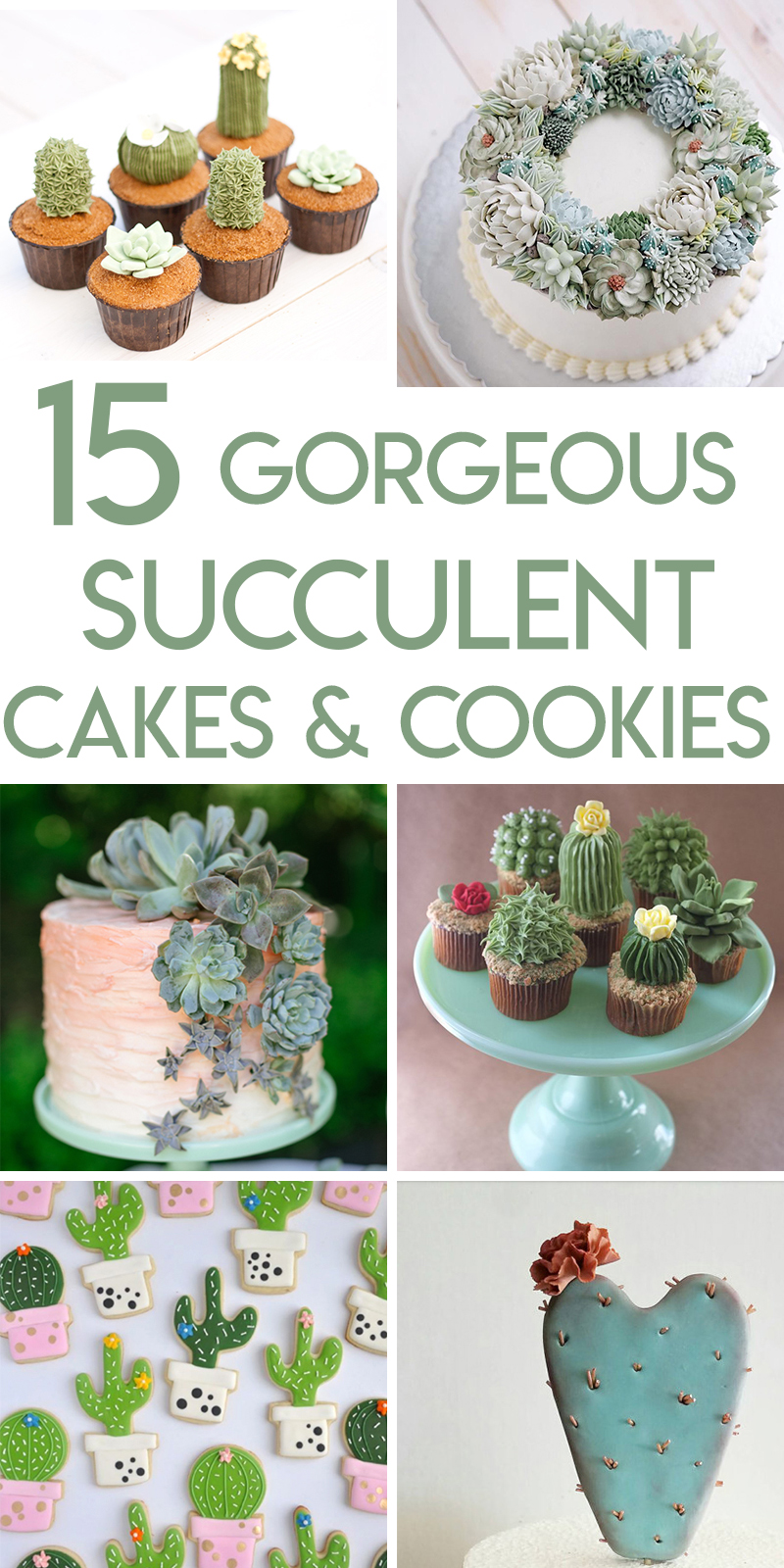 1. Source: Ivenoven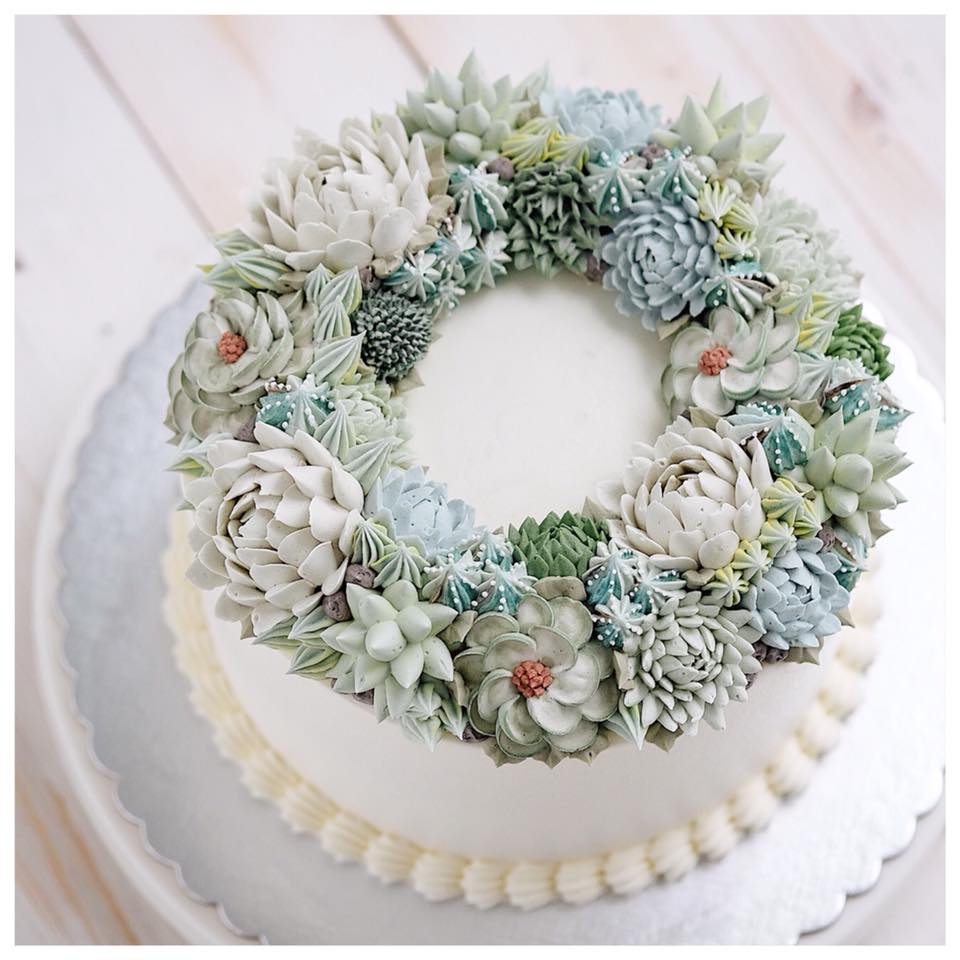 Ivenoven makes absolutely stunning buttercream cakes of all sorts, but I particularly love her succulent wreath cakes.
2. Source: Kack Kaka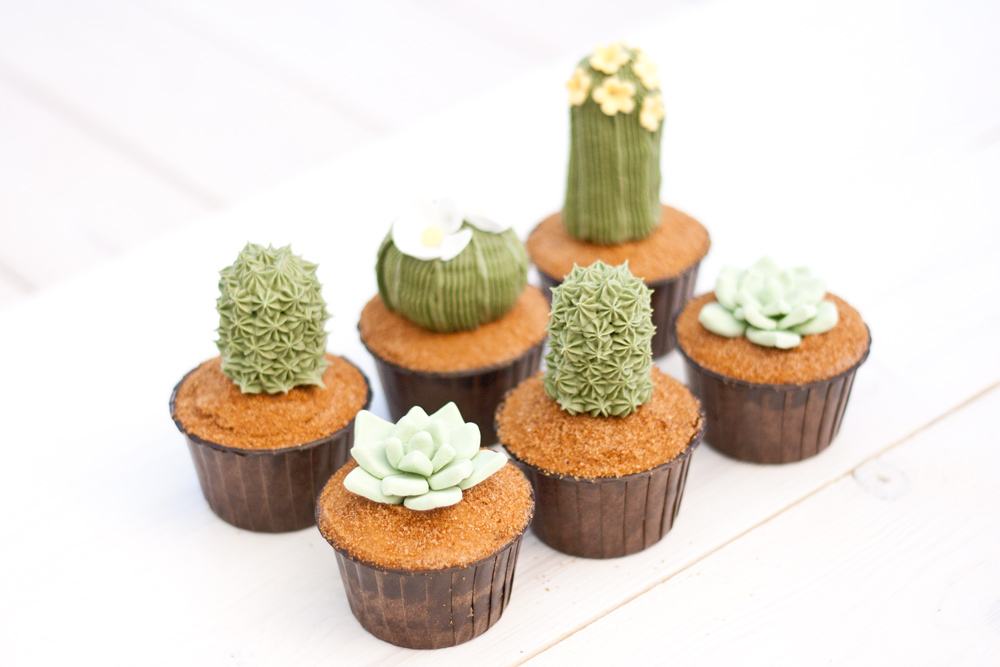 I love the brown sugar dirt on these darling cactus cupcakes.
3. Source: Camille styles
Take a look at this ombre cake decorated with real succulents.
4. Source: MakeZine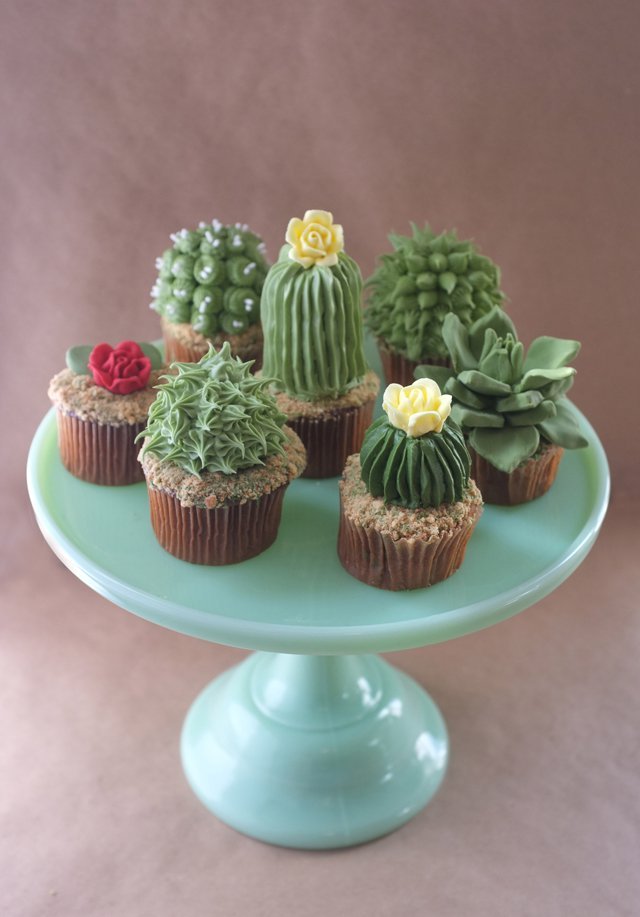 The mottled crumb dirt on these buttercream cactus cupcakes is a lovely, realistic touch.
5. Source: Nicolettsy on Etsy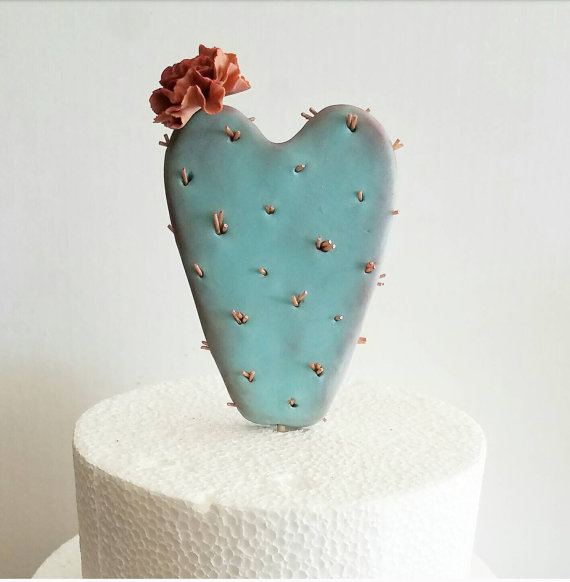 Wouldn't this heart-shaped cactus cake topper be absolutely gorgeous on a boho wedding cake?
6. Source: Home Made With Love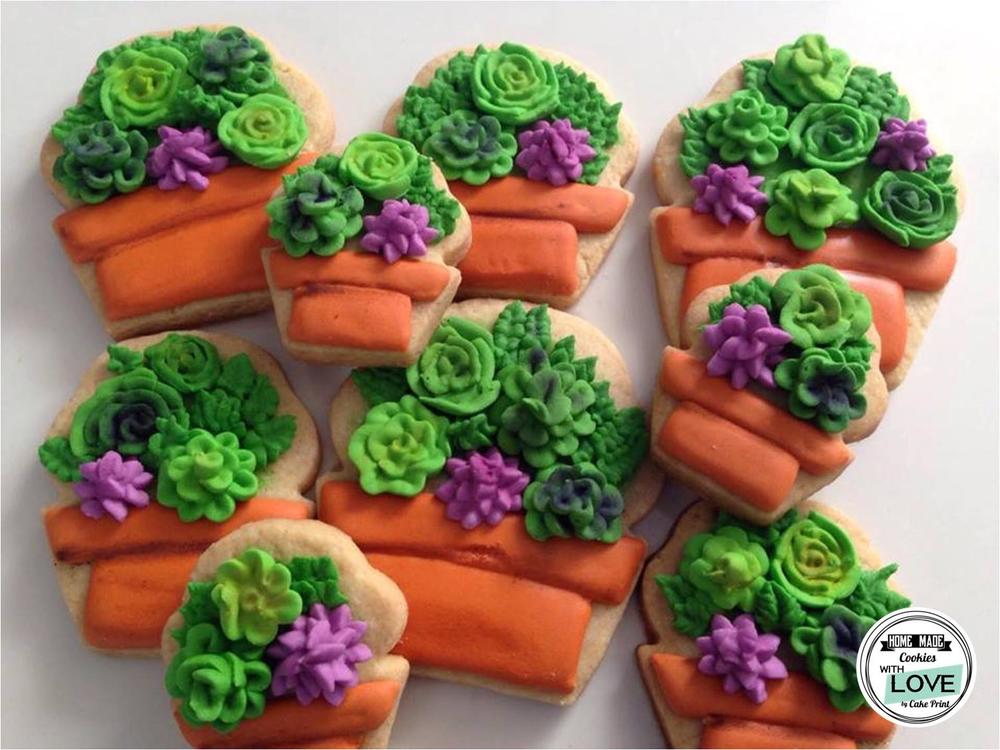 These succulent garden sugar cookies have brighter colors than the usual dusty color palette.
7. Source: wilton
Individual cakes are always cute, but these ones decorated with succulents are downright elegant.
8. Source: Roxstar Bakes
What a delicious little buttercream cactus garden cupcake.
9. Source: Nana Cake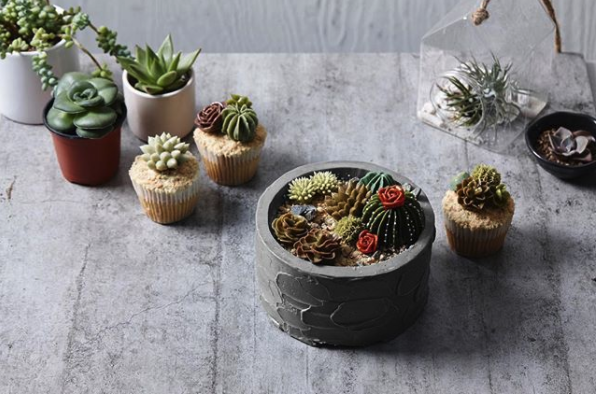 Nana Cake is an amazing sugar artist with magical powers over buttercream.  Check out her many succulent and flower cake creations.
10. Source: R.H. Bake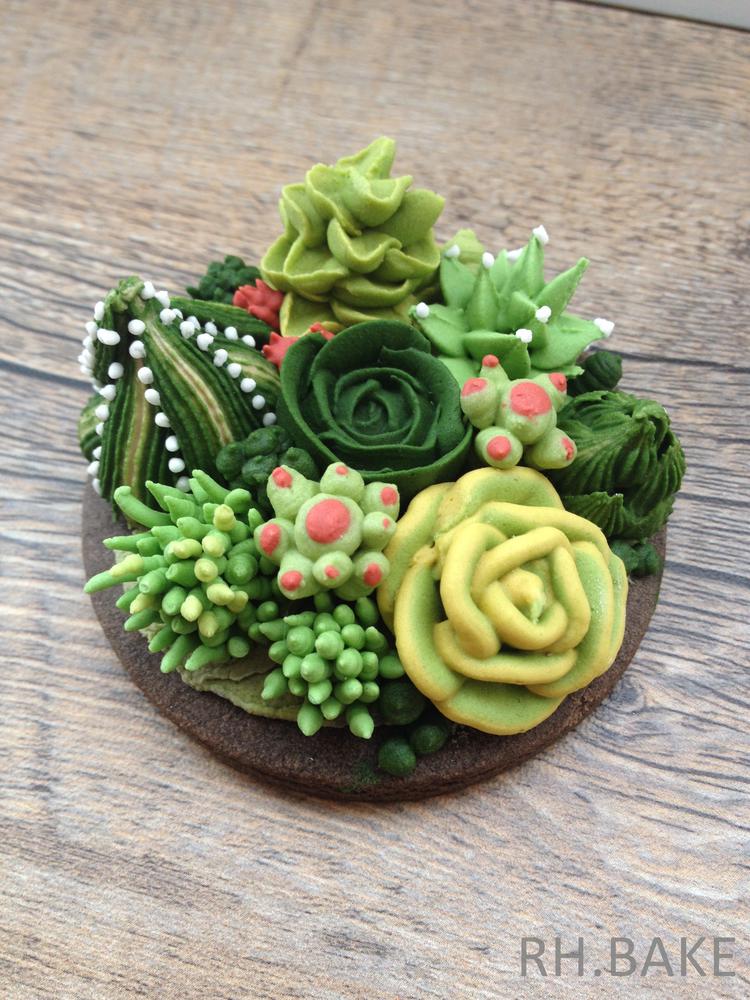 These piped cactus royal icing decorations make a gorgeous cookie.
11. Source: Arty McGoo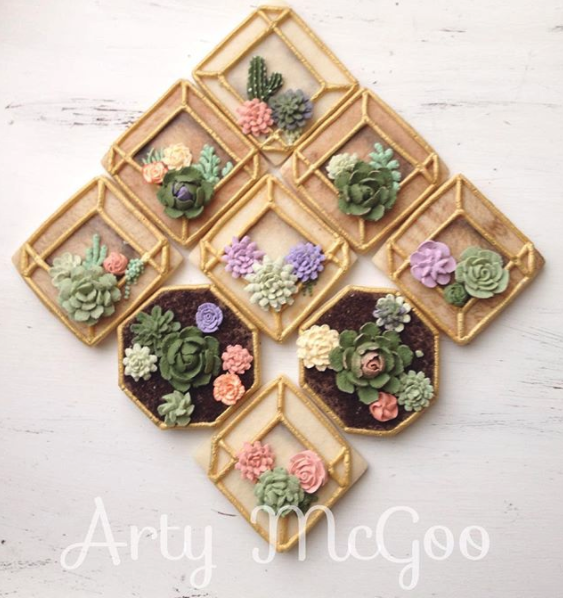 Cactus terrarium cookies!
12. Source: Arty McGoo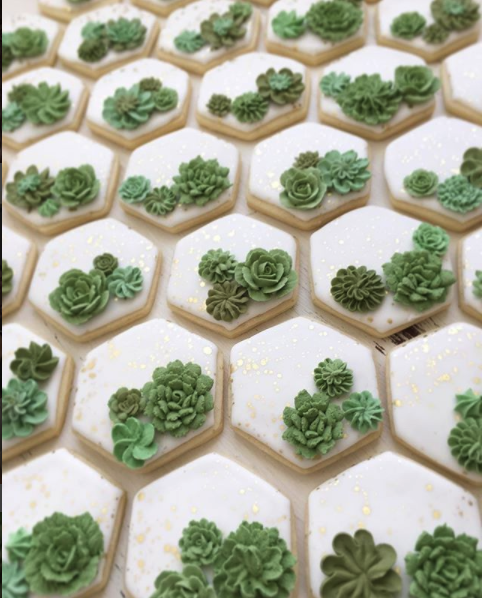 I love the simplicity of these gold-flecked succulent cookies.
13. Source: Sugar and Charm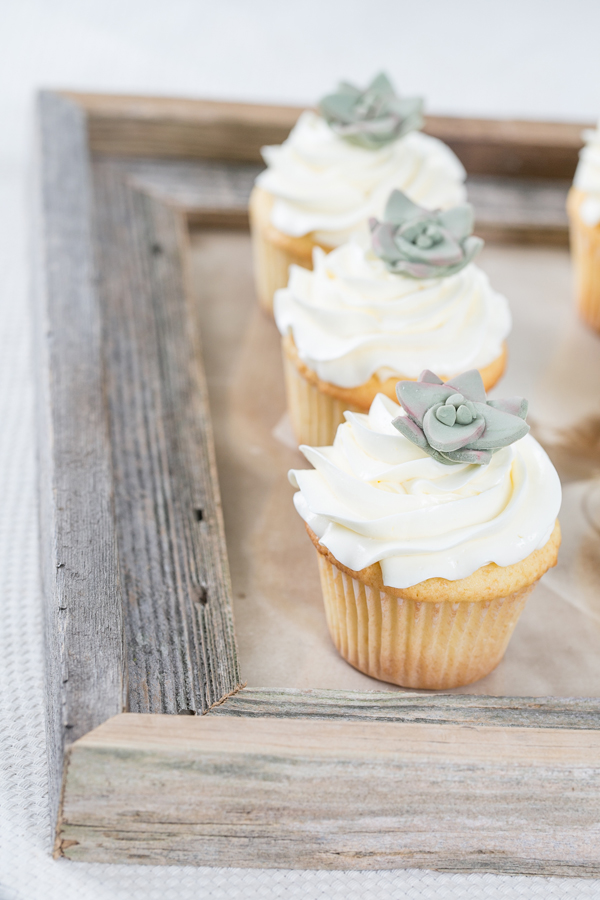 Make simple, elegant succulent cupcakes with this tutorial.
14. Source: Cake Central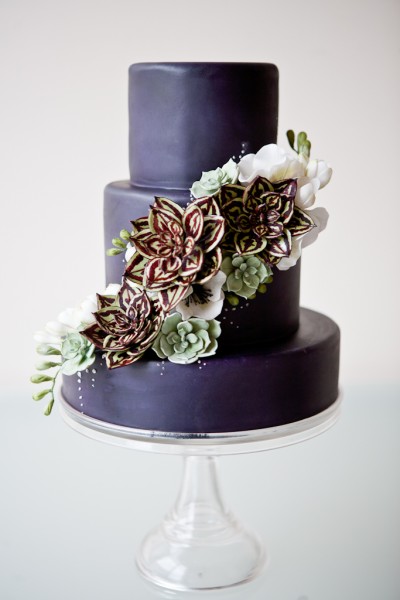 Or if you're feeling more ambitious, make this gorgeous gumpaste succulent display with this tutorial.
15. Source: Babasouk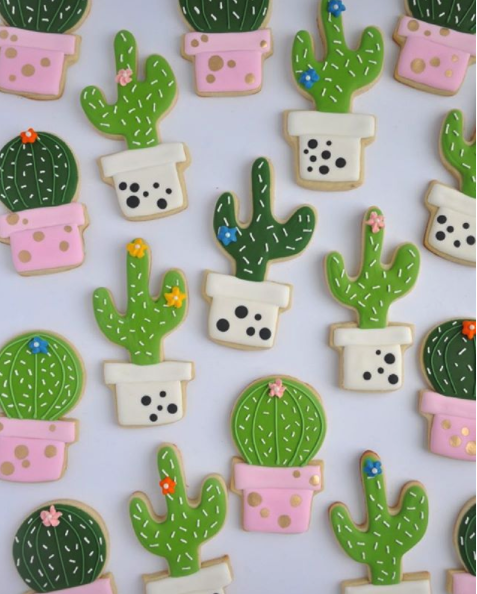 Let's wrap up this round up with some kitchy and cute cactus cookies decorated with royal icing.