Bake up some beautiful Valentine's sugar cookies with these 15 tutorials and inspirational designs.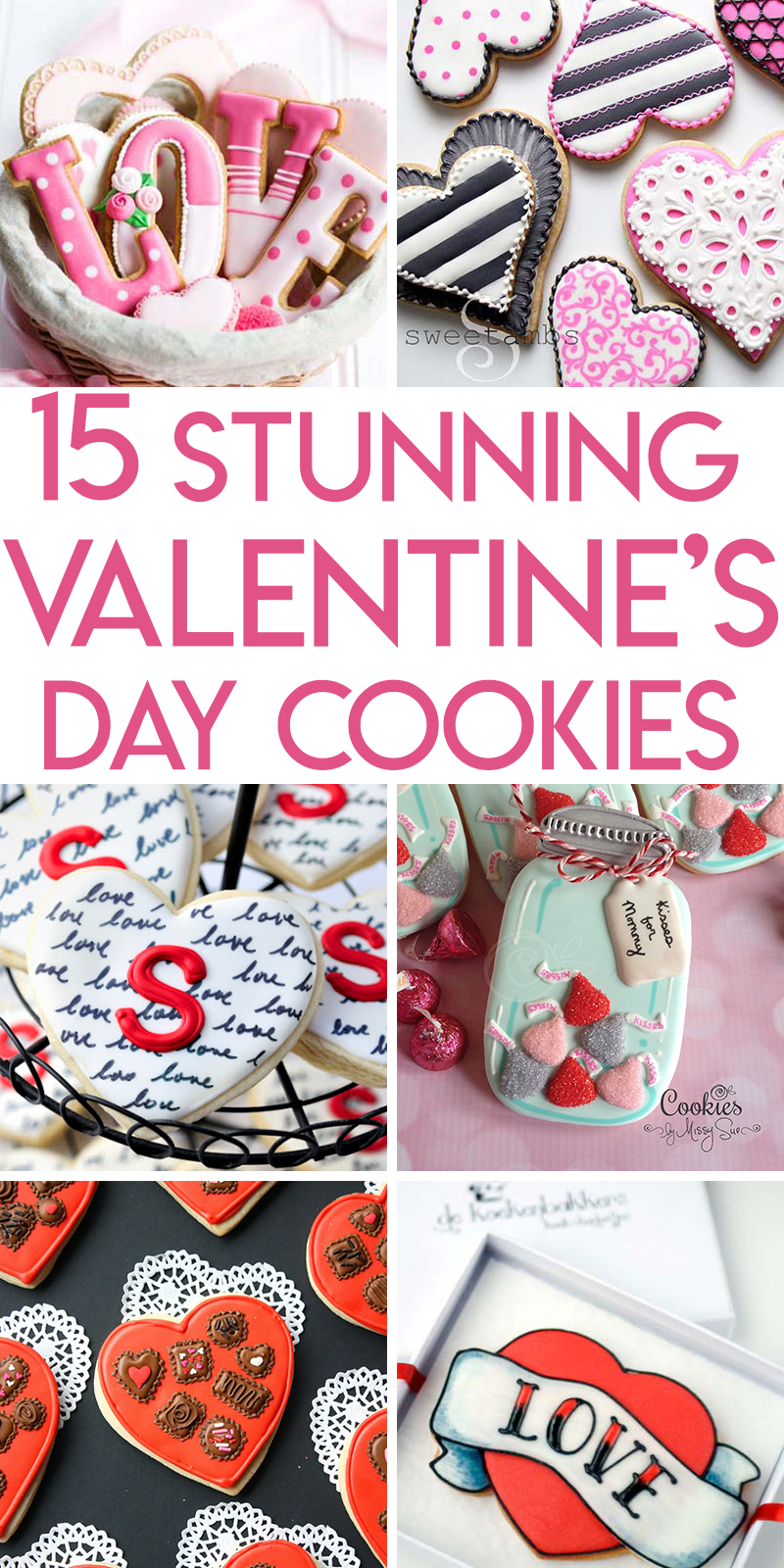 1. Source: Bake at 350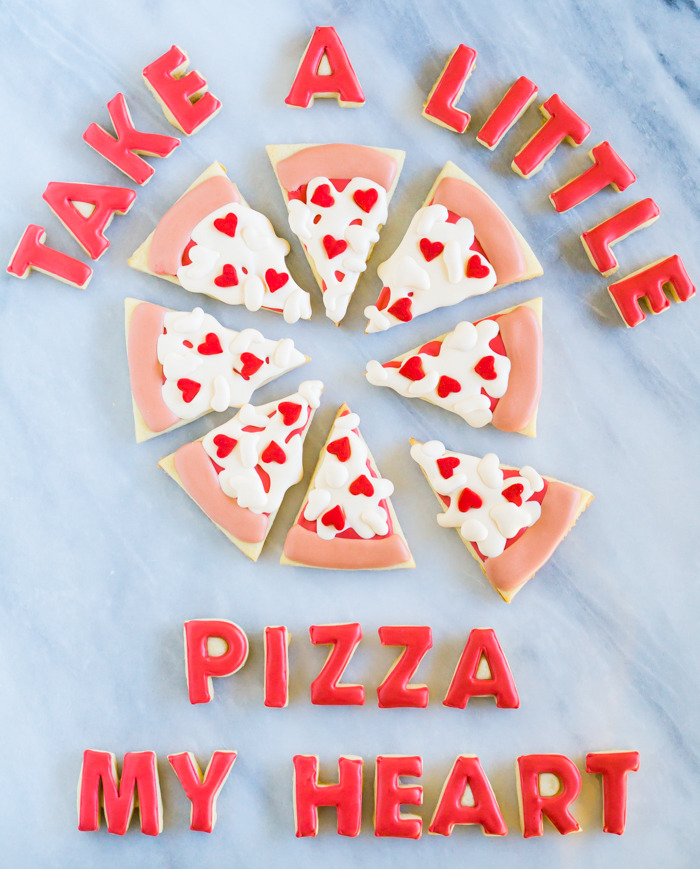 Who doesn't love a good Valentine's day pun?  Especially in cookie form.
2. Source: Glorious Treats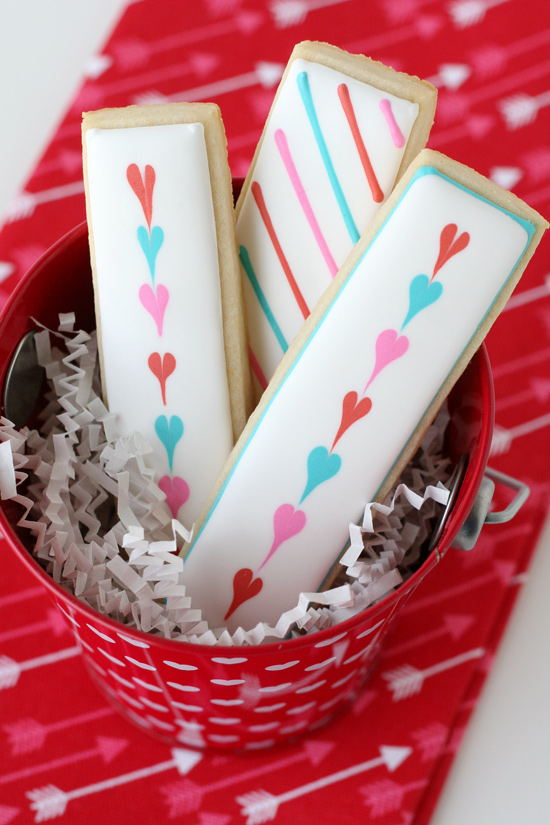 These Valentine's day stick sugar cookies are simple to make, but absolutely adorable.
3. Source: Munchkin Munchies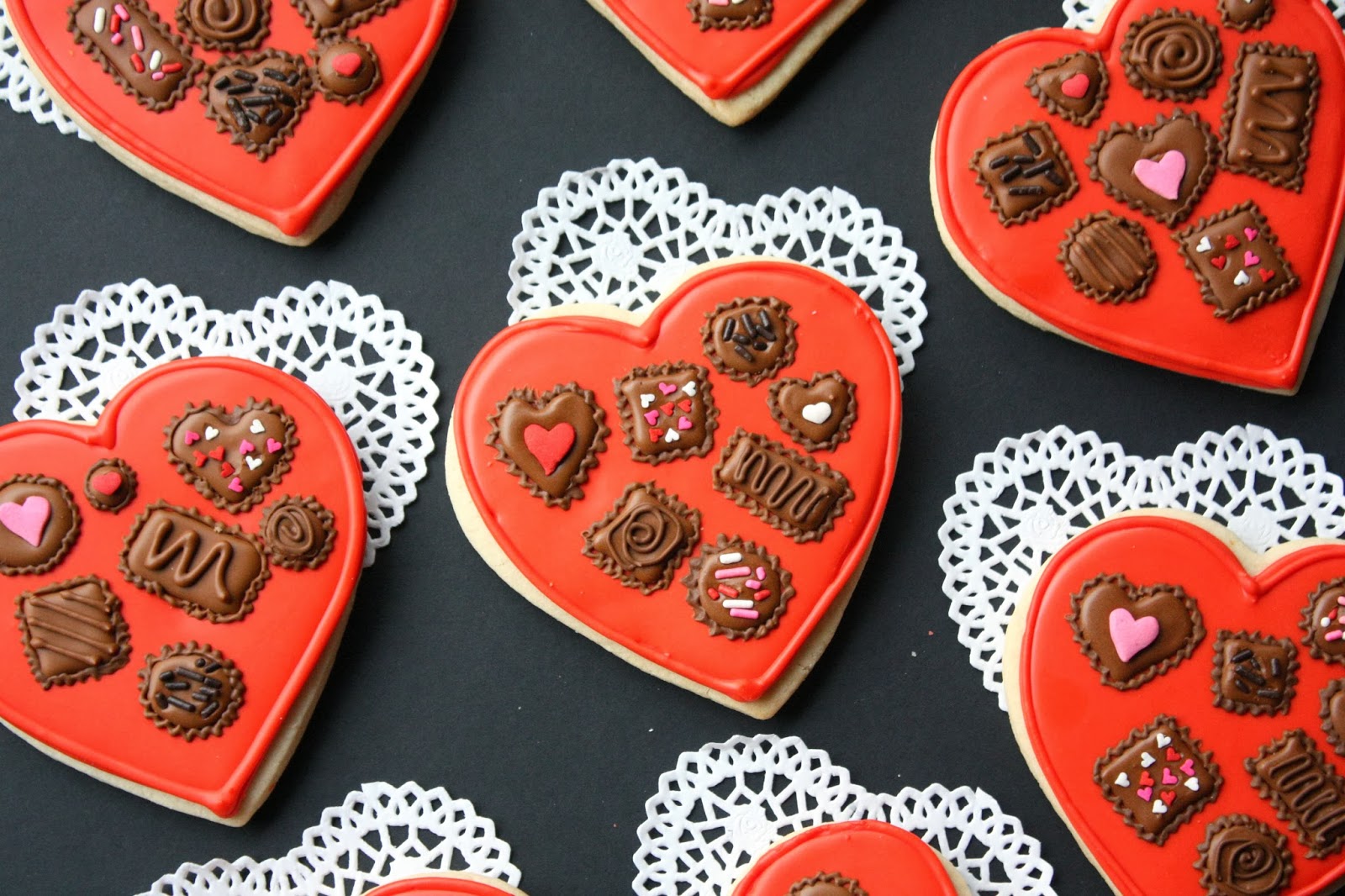 These are sugar cookies!  What a clever, fun idea for Valentine's day cookies.
4. Source: Little Wonderland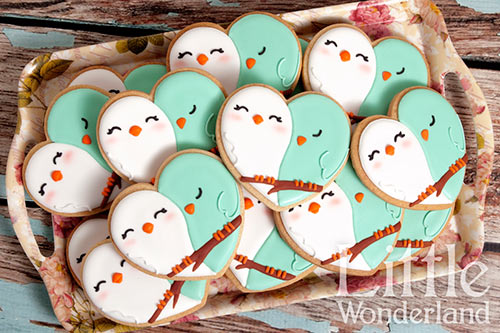 What sweet little love bird cookies made from heart sugar cookies.
5. Source: Haniela's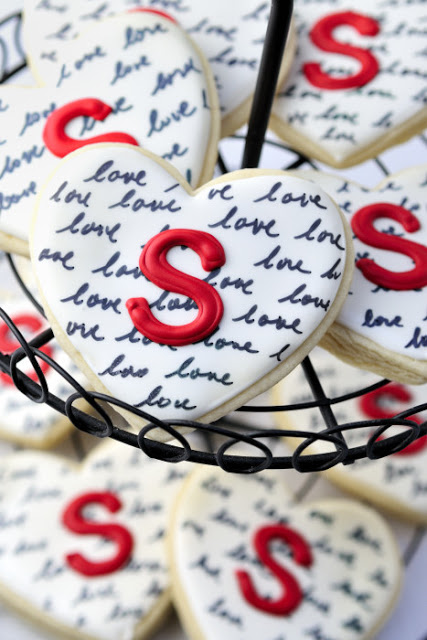 I love these monogram sugar cookies for Valentine's Day.
6. Source: Sugar and Charm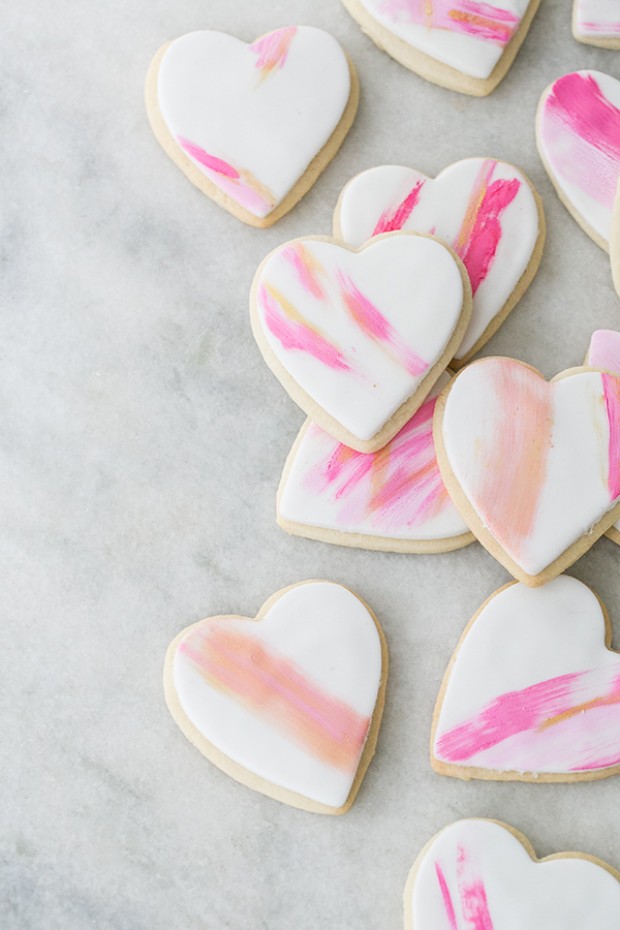 These heart cookies are adorned with simple painted brush strokes.  What a beautiful, modern design.
7. Source: I Heart Sprinkles Cookies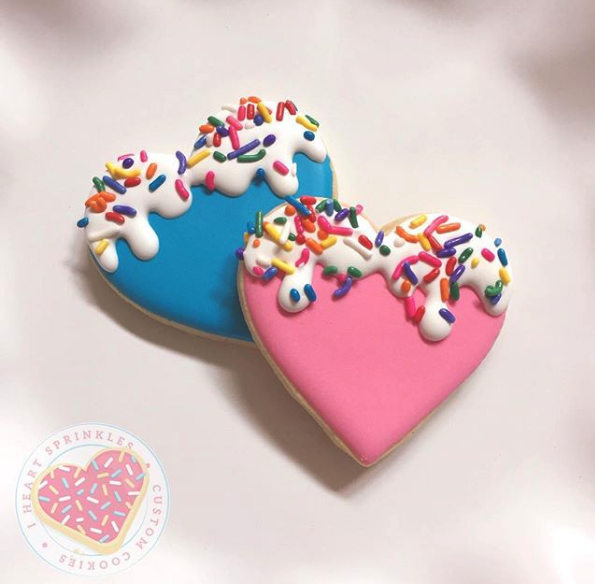 These sprinkle-topped sugar cookie hearts are so simple, but so perfect.
8. Source: Sweet Sugarbelle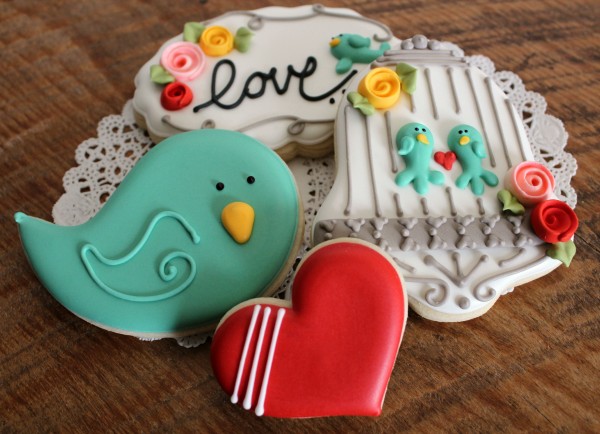 Love birds!  How sweet are these Valentine's day cookies?
9. Source: Melissa Joy Fanciful Cookies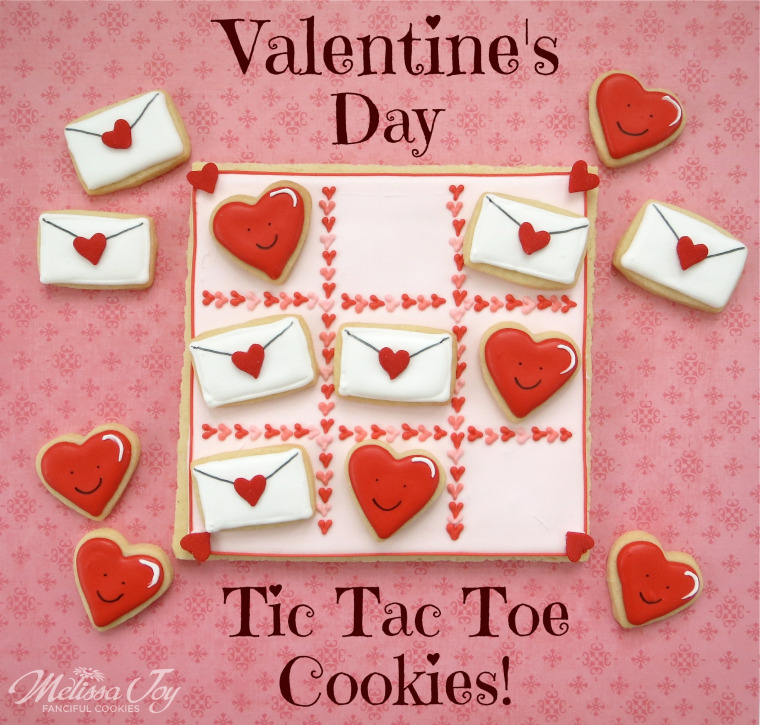 Play a game of Tic Tac Toe with these fun Valentine's day cookies.
10. Source: Semi Sweet Designs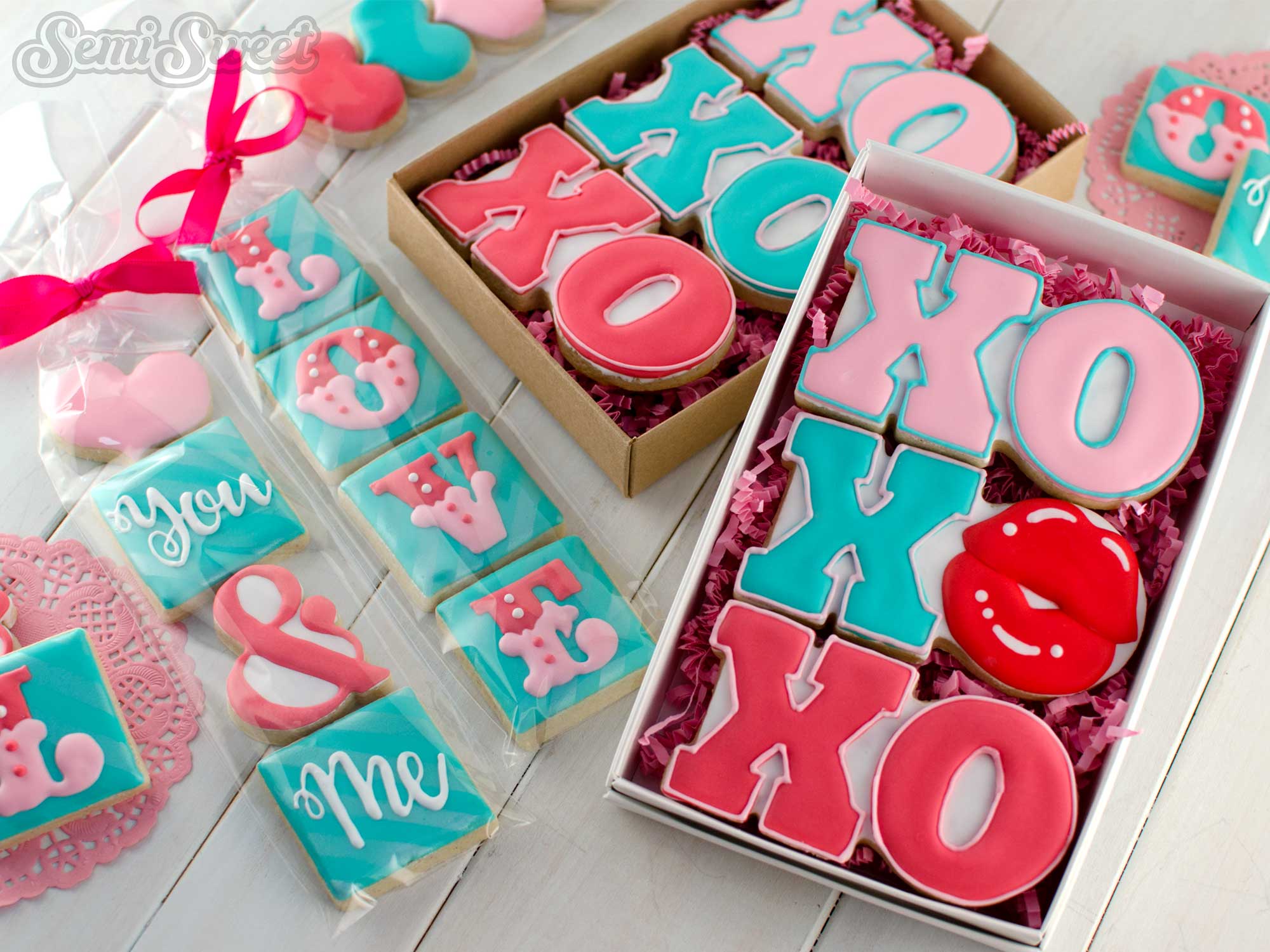 What a fabulous set of Valentine's day cookies!
11. Source: Cookies by Missy Sue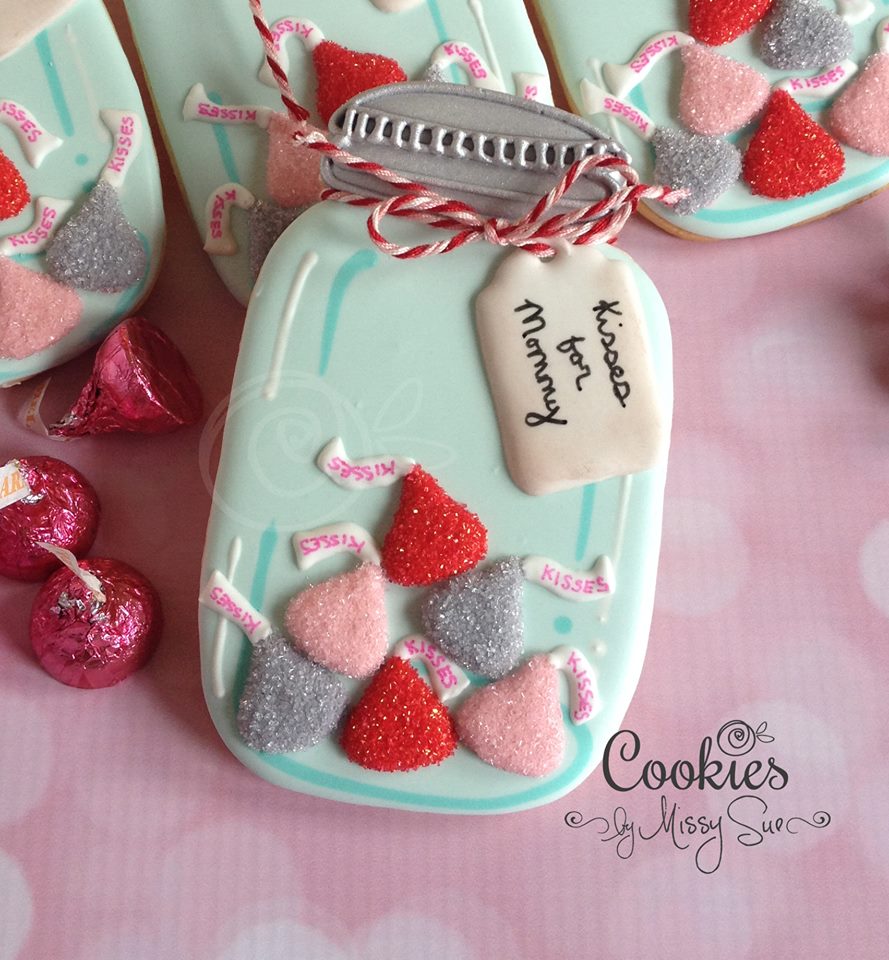 I love these mason jar cookies full of sugar cookie Hershey cookies.
12. Source: Sweet Ambs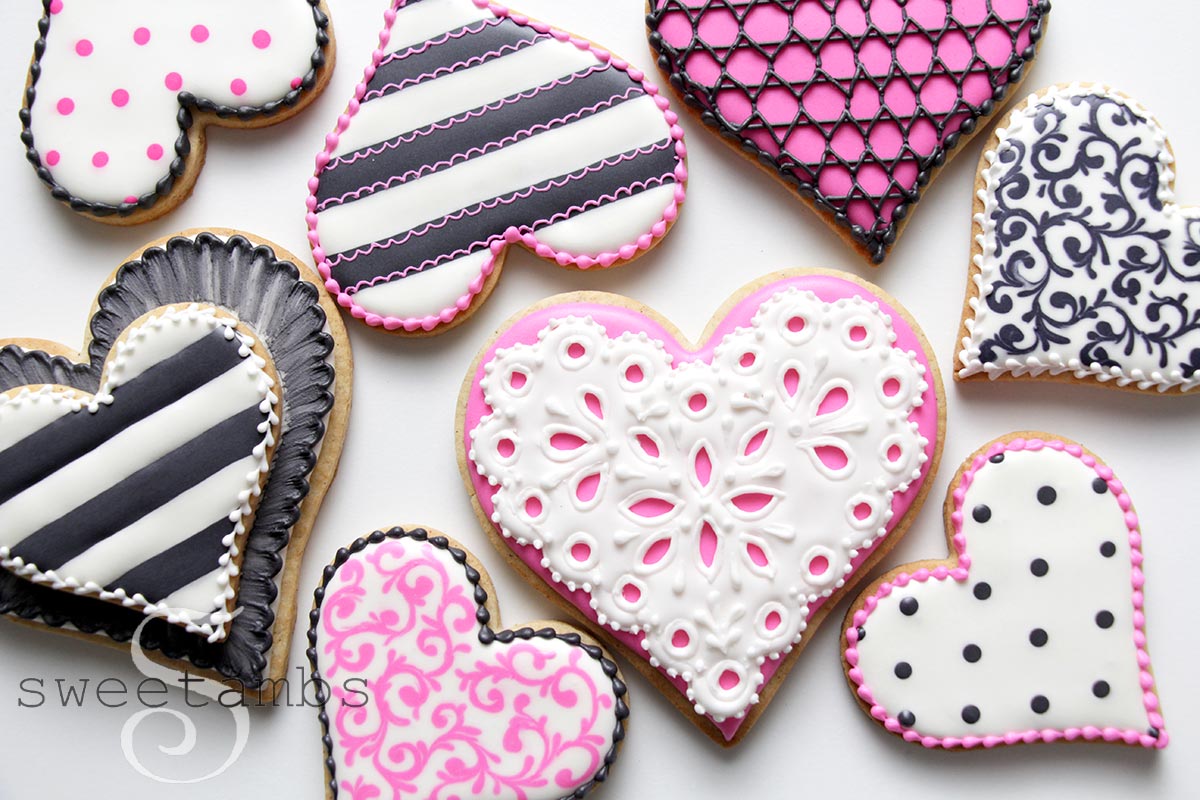 These Valentine's day sugar cookies are absolutely stunning!  I think the eyelet design is my favorite.
13. Source: Sweet living Magazine
14. Source: De Koekenbakkers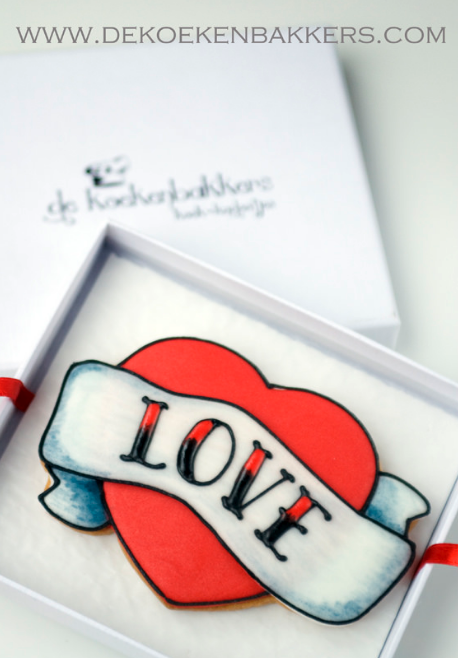 This classic tattoo style design is perfect for a fun Valentine's day cookie.
15. Source: Claudia's Creative Cookies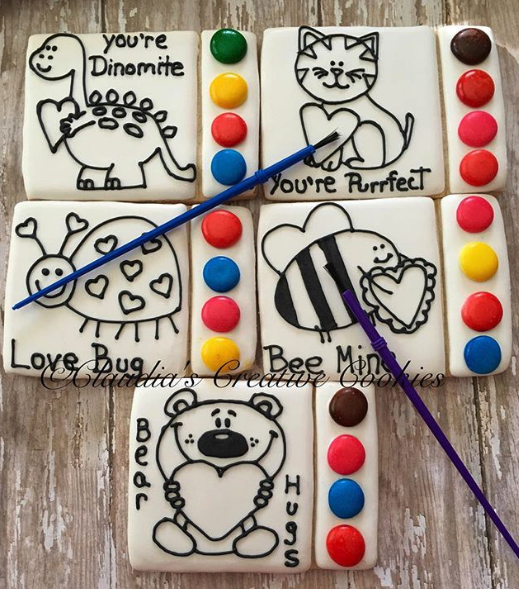 How fun are these sugar cookies that you can paint yourself?  It's an activity and a delicious treat, all in one.