Did you know that winter is citrus season?  Let's celebrate with some sunny flavors in these delicious citrus desserts–even if it's still cold outside where you live.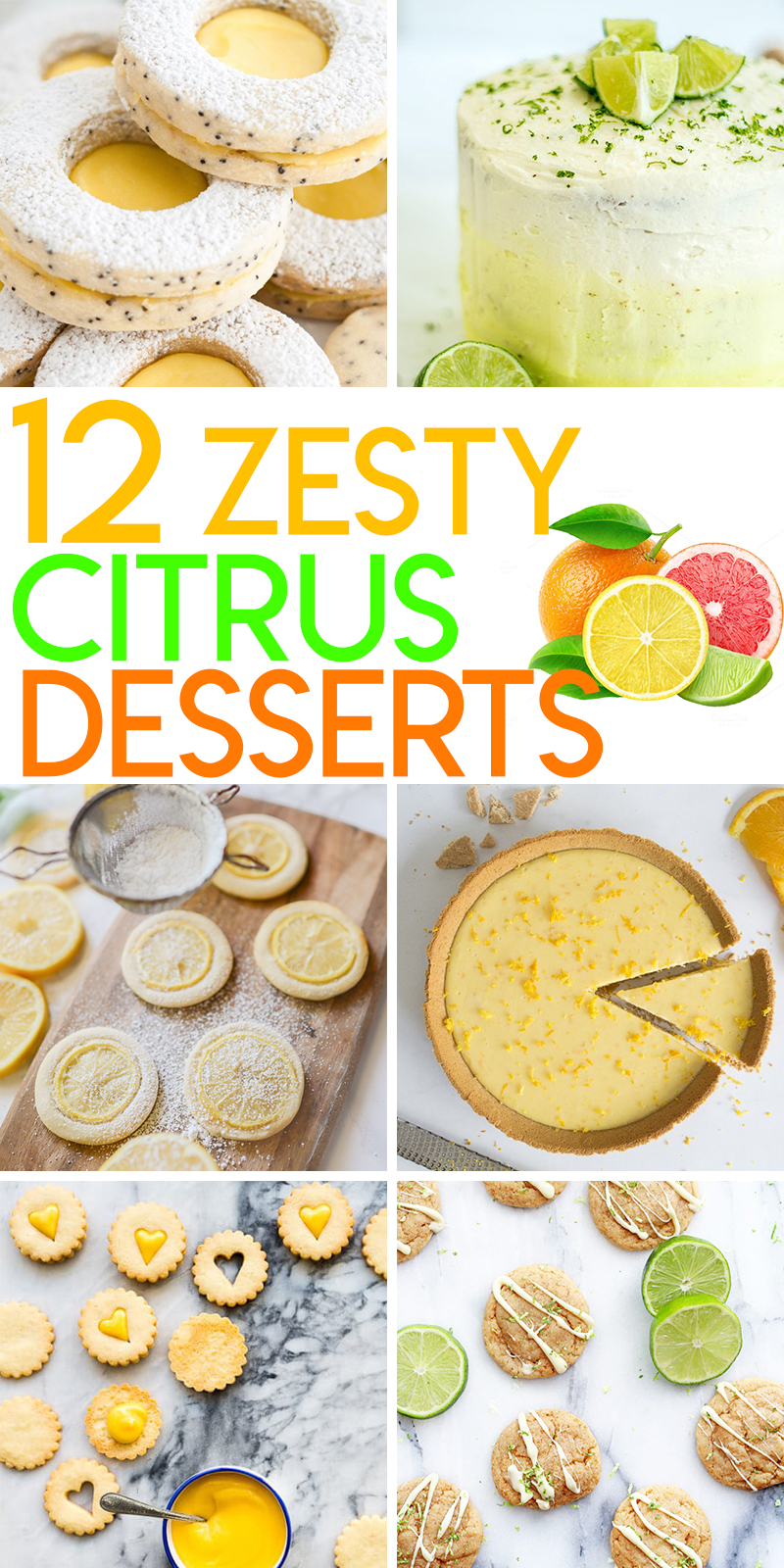 1. Source: Tikkido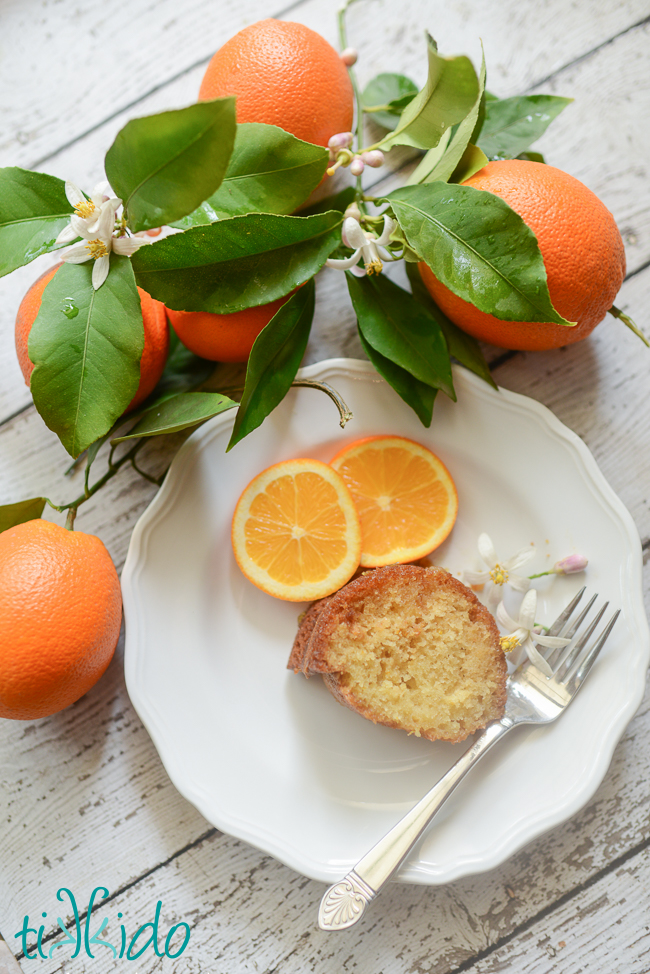 This orange bundt cake may look humble, but the flavor is AMAZING.
2. Source:   Our Best Bites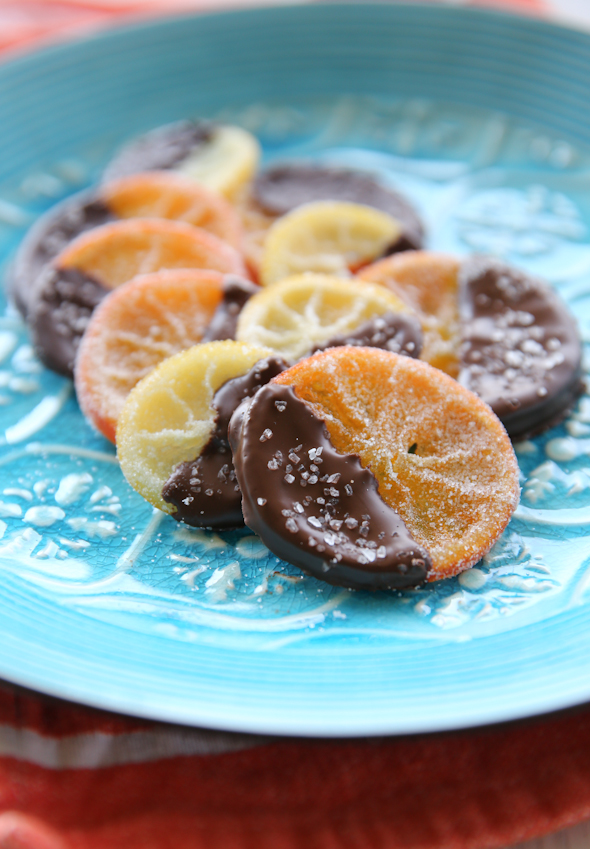 Candied citrus slices dipped in chocolate and sprinkled with sea salt–what a wonderful way to preserve the fresh citrus in season now.
3. Source: Grandbaby Cakes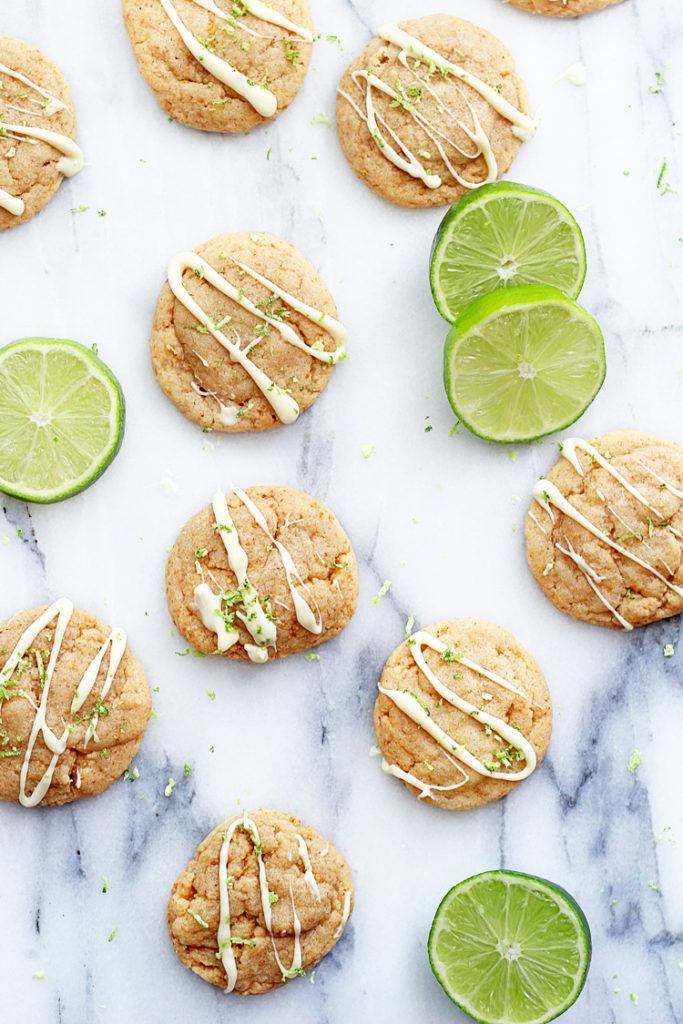 These key lime pie cookies look absolutely delicious!
4. Source: Tikkido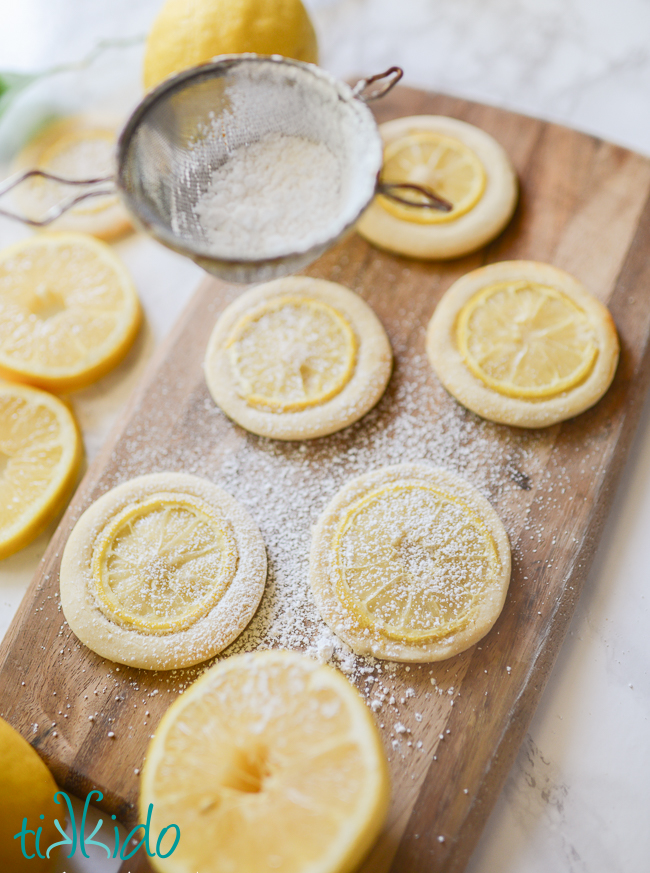 These sugar cookies have a very thin slice of real lemon imbedded in them for intense lemon flavor.
5. Source: Epicurious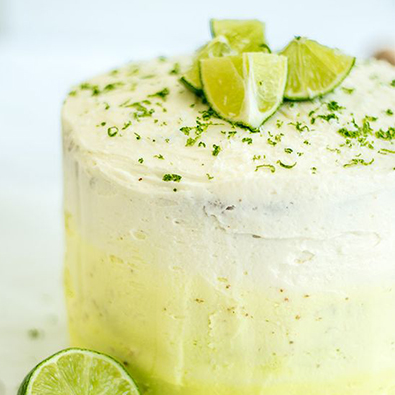 Coconut and lime go so well together, and this coconut cake with lime curd filling sounds absolutely amazing.
6. Source: Diva Eats World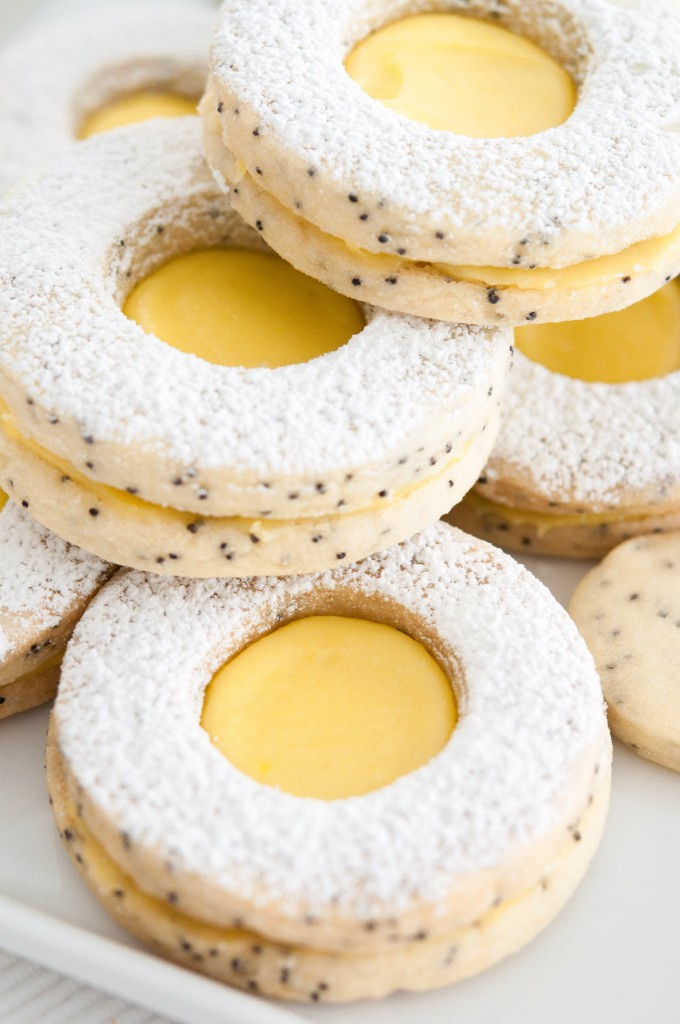 Here's a fun citrus twist on linzer cookies: lemon poppy seed linzer cookies filled with lemon curd.
7. Source: The First Year Blog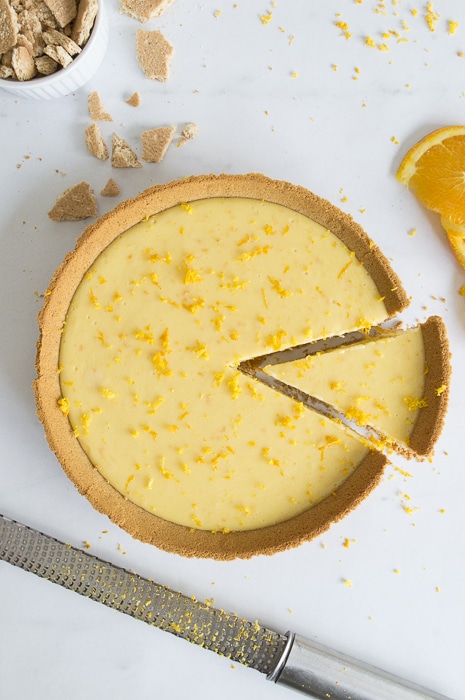 I've had lots of lemon meringue pie, but I've never had an orange cream pie before.  But I will soon, I promise.
8. Source: Kitchen Heals Soul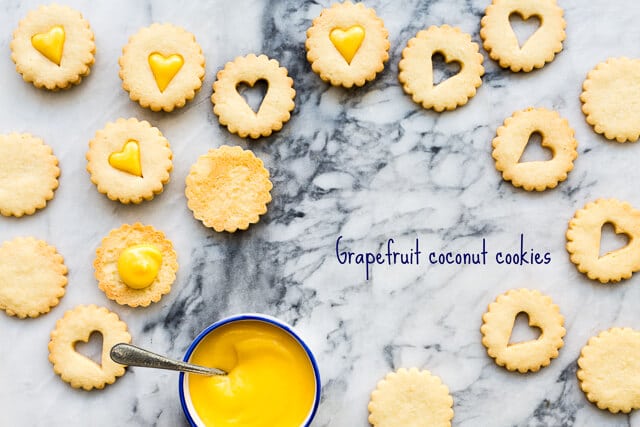 Coconut cookies with grapefruit curd filling–WOW.
9. Source:  Baker's Royale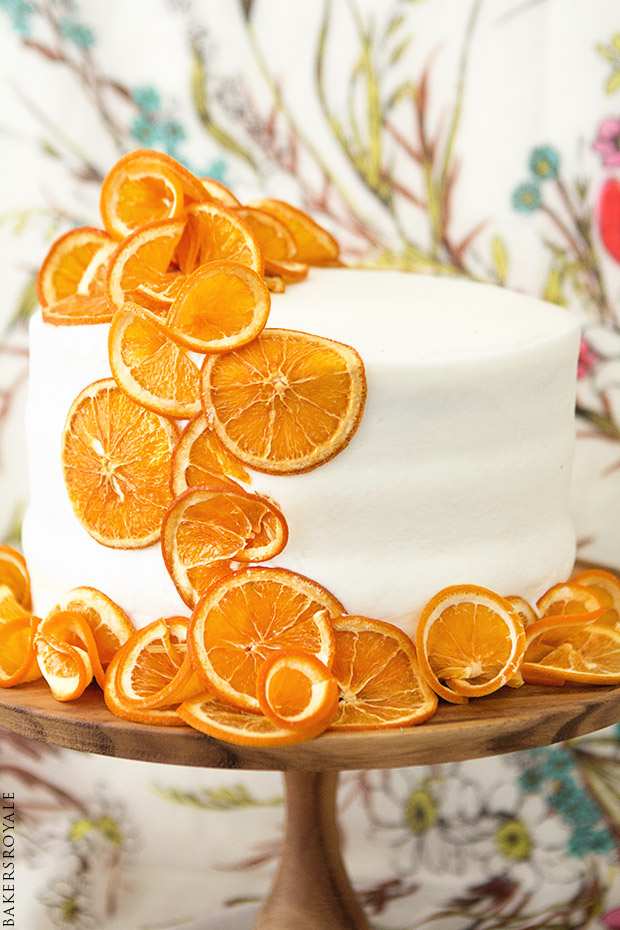 This honey citrus cake sounds delicious, and looks absolutely stunning.
10. Source: An Italian in my Kitchen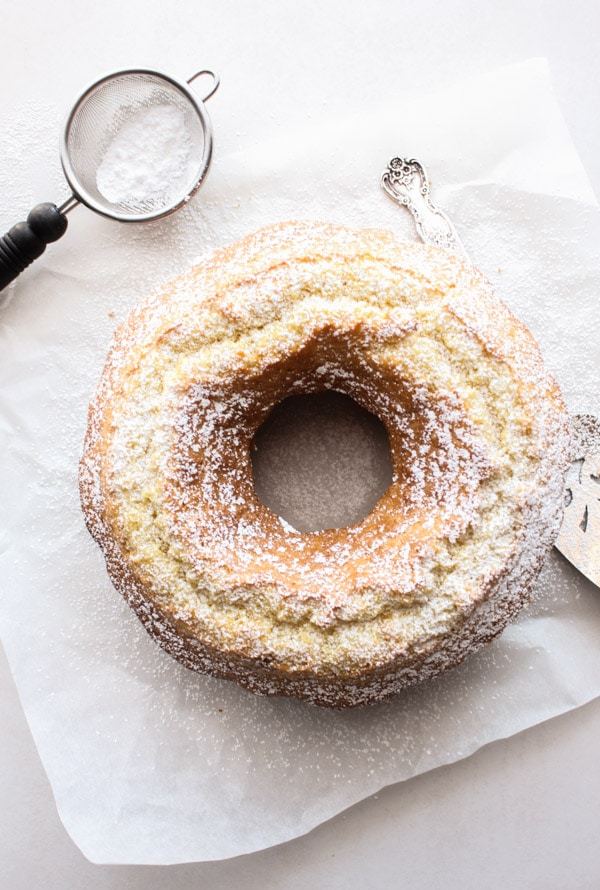 This Italian fresh cream lemon cake is a sure crowd-pleaser.
11. Source: Sweet and Savory Meals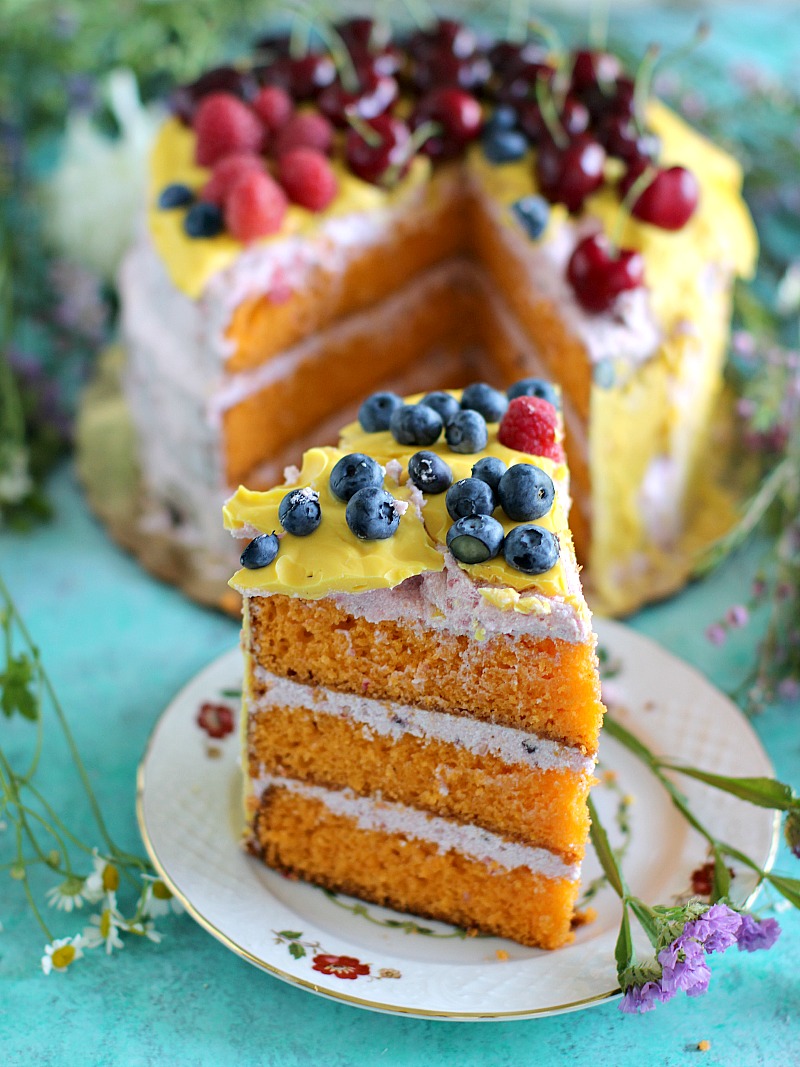 Just look at this mandarin orange olive oil cake with raspberry buttercream.  It's stunning, and looks amazingly good.
12. Source: Tikkido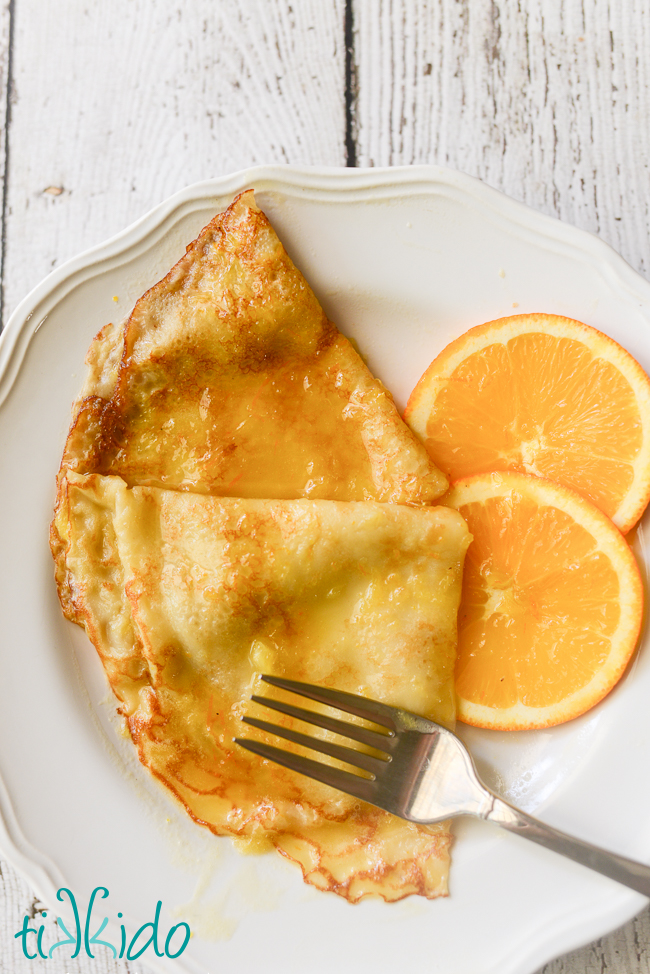 Classic crepes Suzette are a decadent, delicious dessert.  Plus, anything that gets set on fire is automatically cool.