Everything seems more sweet and adorable in individual serving sizes, right?  That's definitely true for these 13 amazing Valentine's day cupcakes.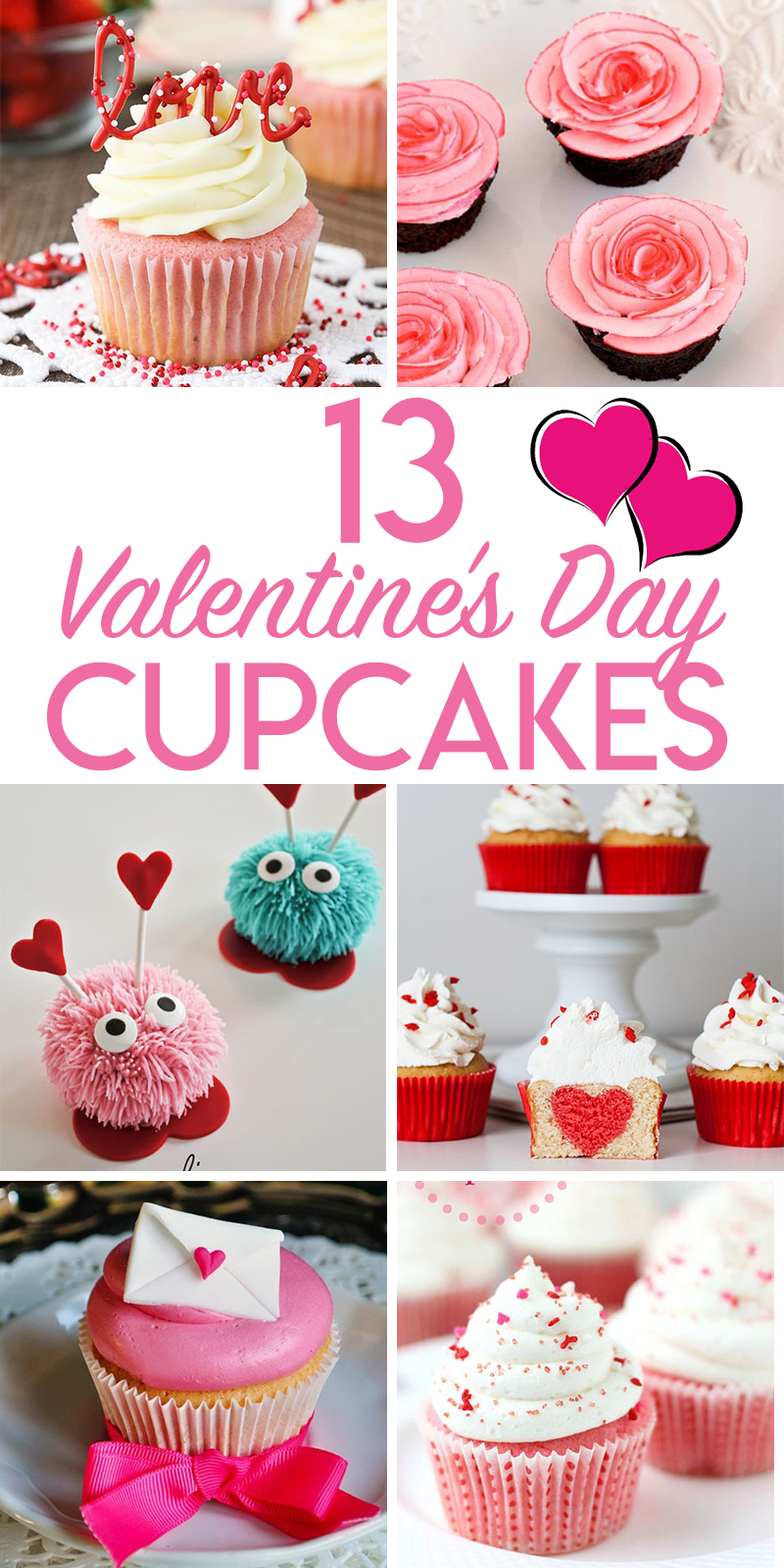 1. Source: Life Love and Sugar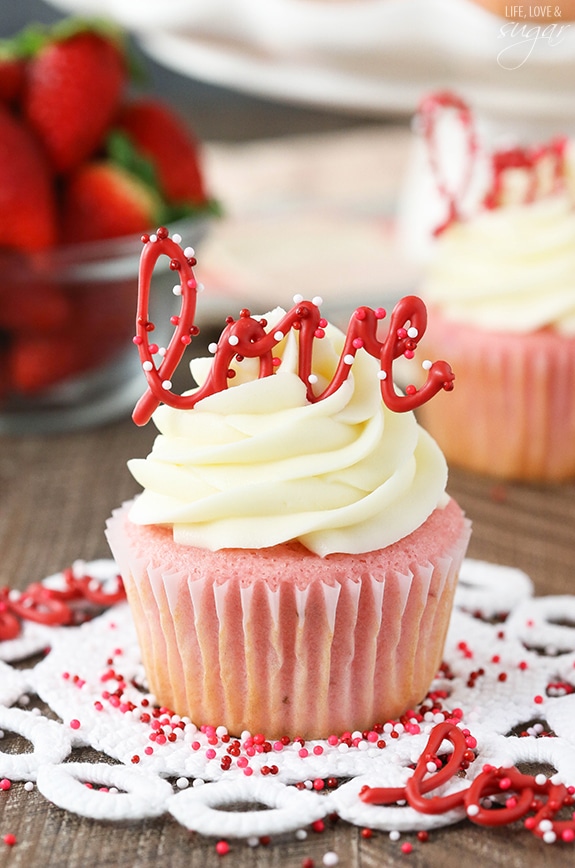 Pipe an edible chocolate text cupcake topper.  Sweet love–literally!
Valentine's day cupcakes with chocolate love edible cupcake topper
2. Source: Cooking Classy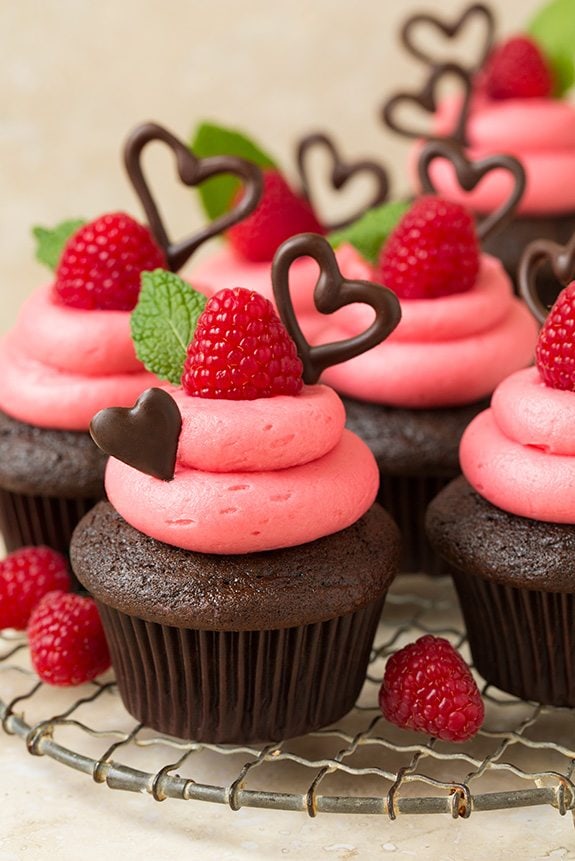 Or pipe simple shapes in chocolate to cover your cupcakes.  You can't go wrong with chocolate and fresh raspberries.
3. Source: Blahnik Baker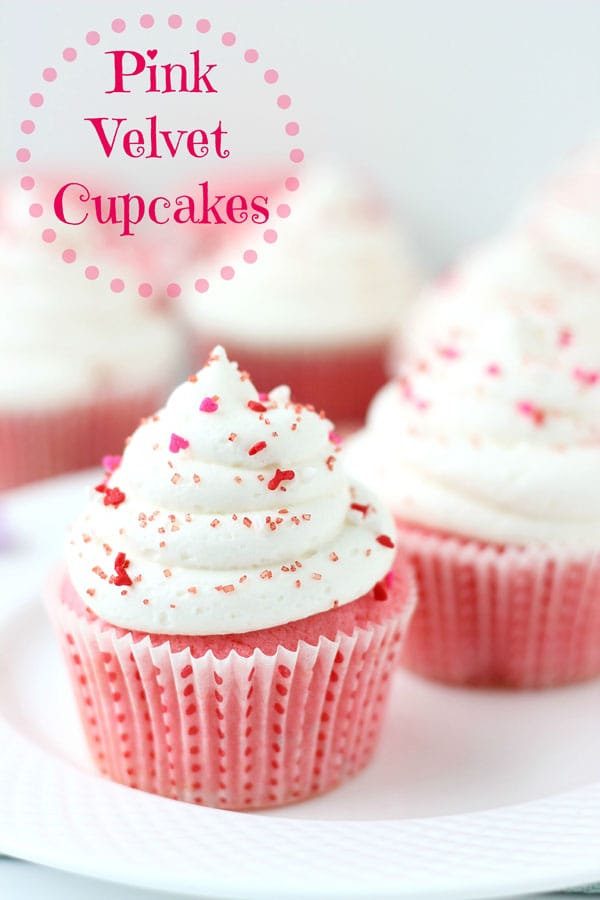 Pink velvet tender buttermilk cupcakes.  If you're a red velvet fan, you'll love these!
4. Source: Life Made Simple
How simple is this, and how delicious?  Chocolate cupcakes, chocolate buttercream, and topped with a valentine's day heart shaped chocolate.
5. Source: The Recipe Rebel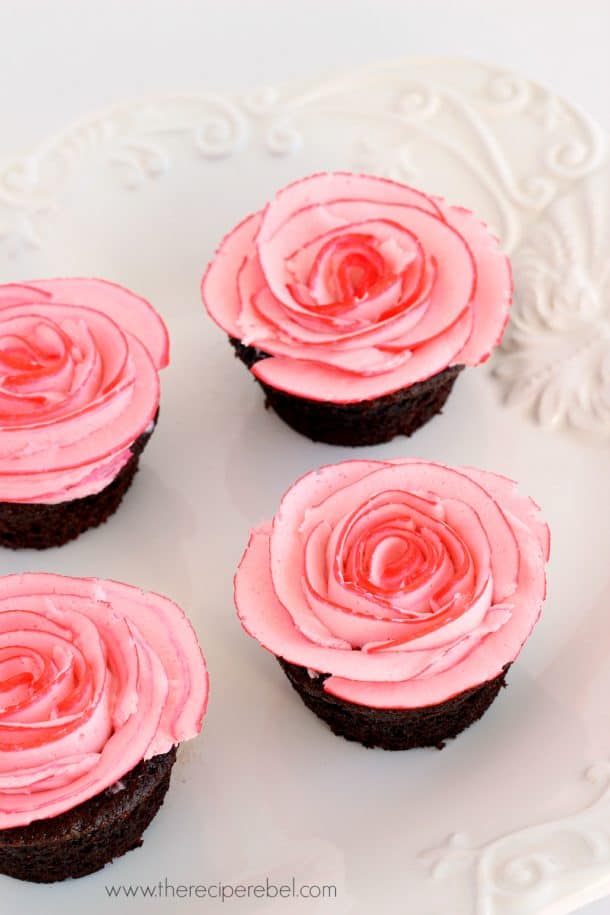 Want to use those cake decorating skills?  Make these two tone rose cupcakes.
6. Source: The Cake Blog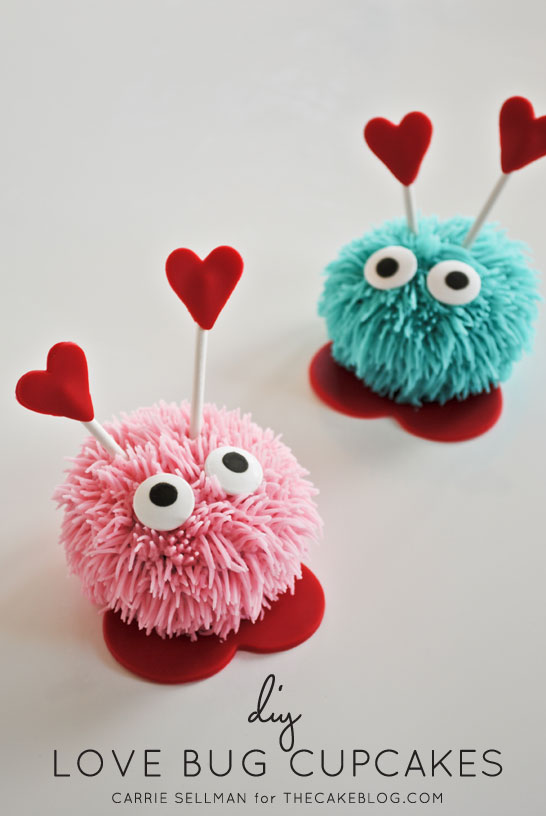 How adorable are these love bug cupcakes?  Yes, they're cupcakes!!
7. Source: Whimsical Cupcakes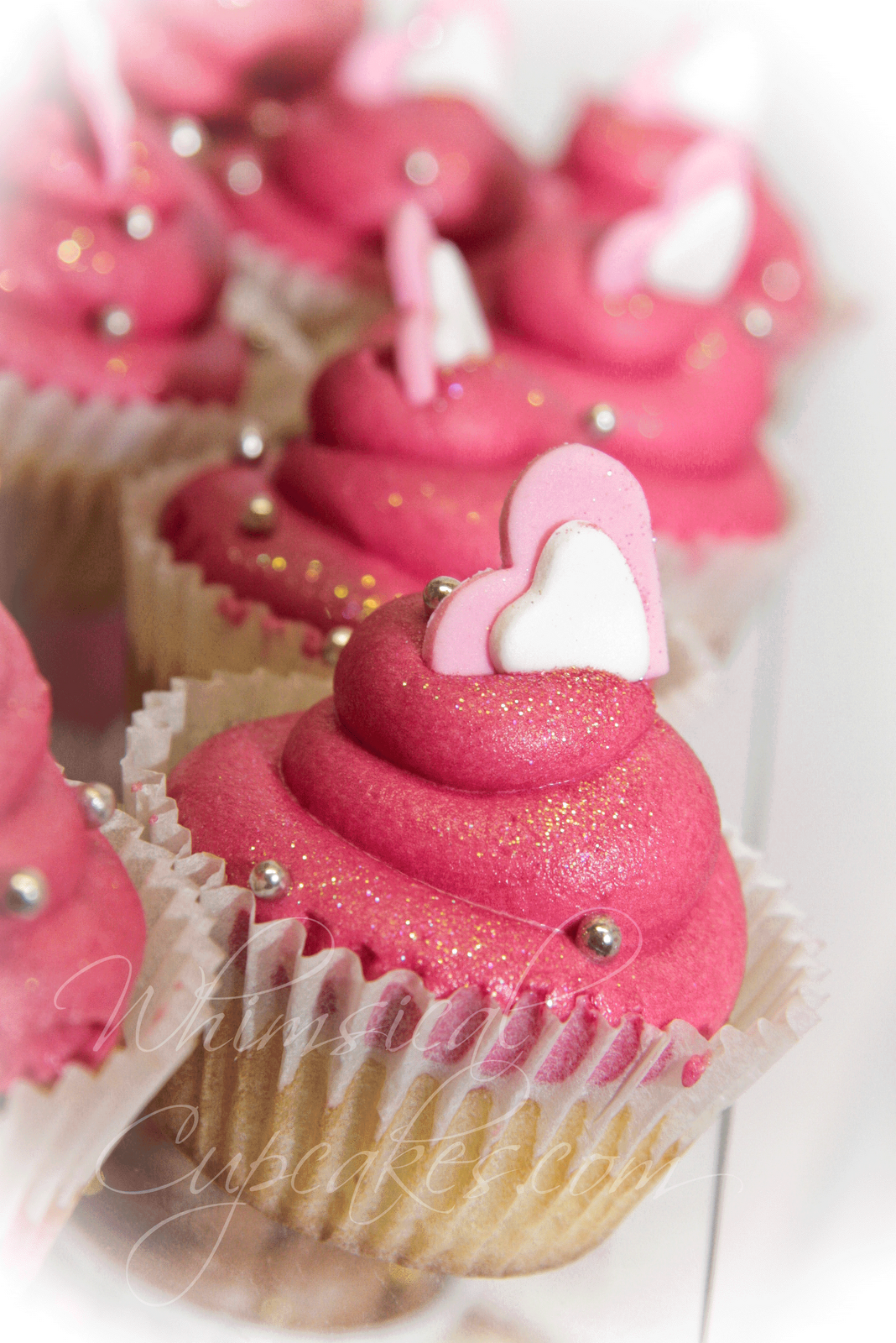 These simple fondant heart cupcake toppers are incredibly easy to make, but make this Valentine's day cupcake so special.
8. Source: Lilie Bakery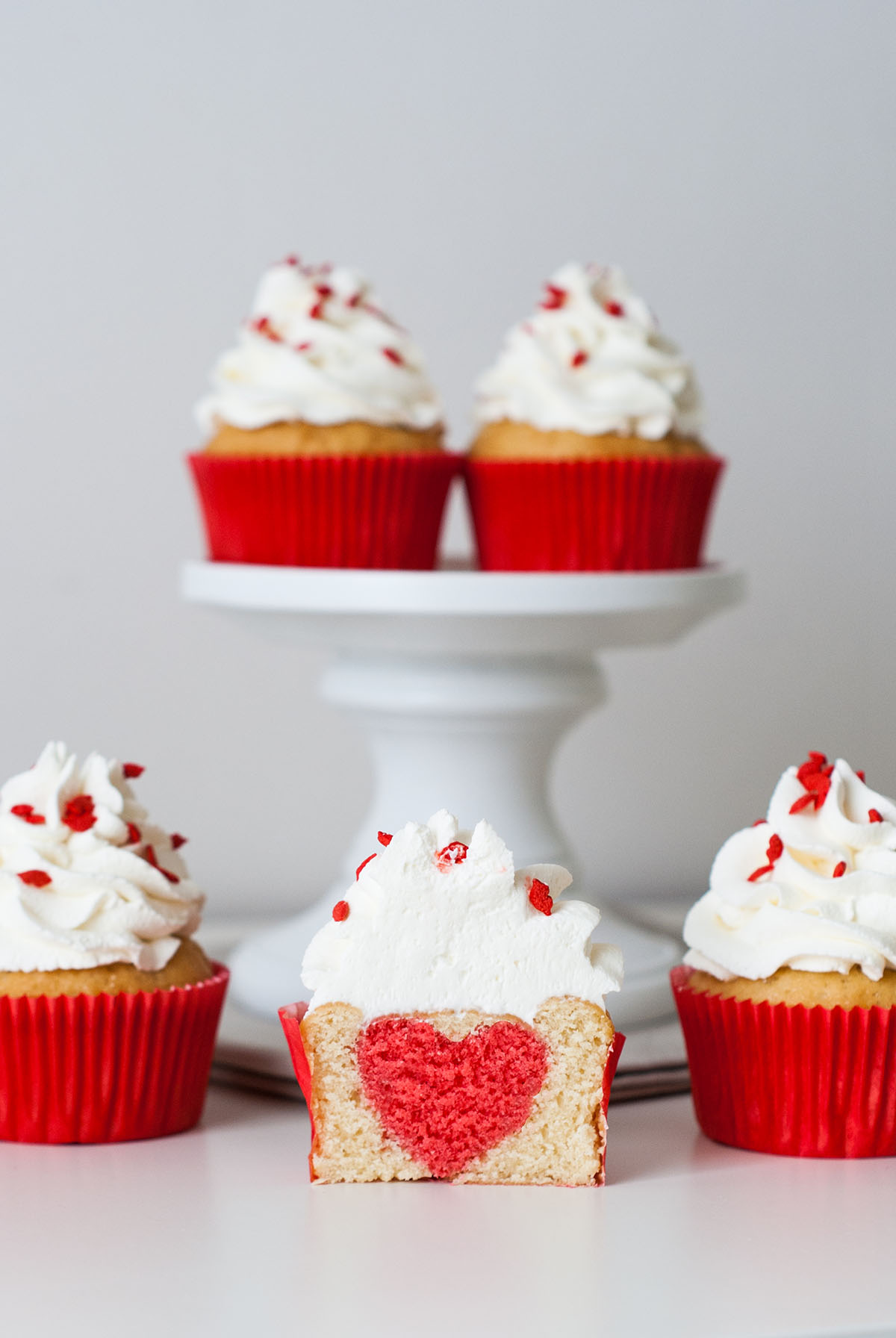 Surprise!  There's a cake heart inside these sweet Valentine's day cupcakes!
9. Source: Sweetopia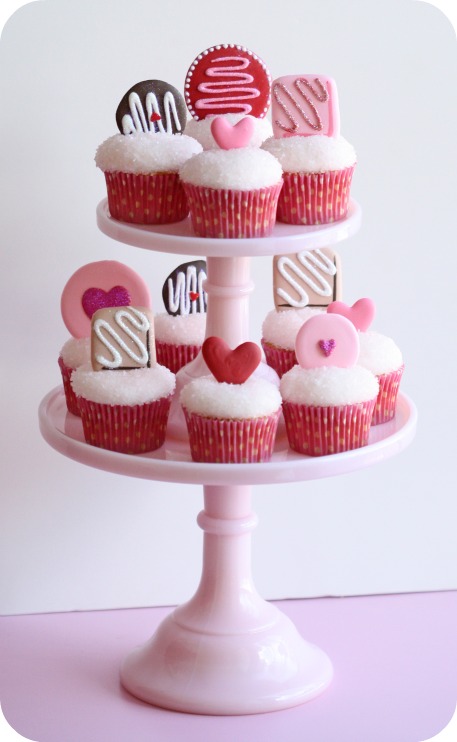 Use leftover royal icing to make these edible Valentine's day cupcake toppers that look like Valentine's day chocolates.
And if you're crushing on those cake stands like I am, you can buy them here.
10. Source: Good to Know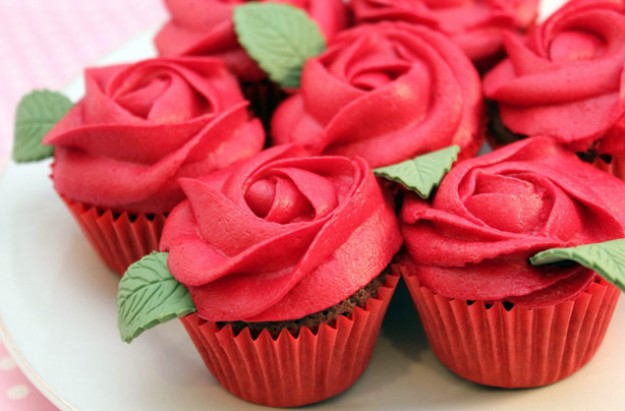 Here's another gorgeous buttercream icing rose cupcake tutorial–but this one is even easier!
11. Source: Happy Wed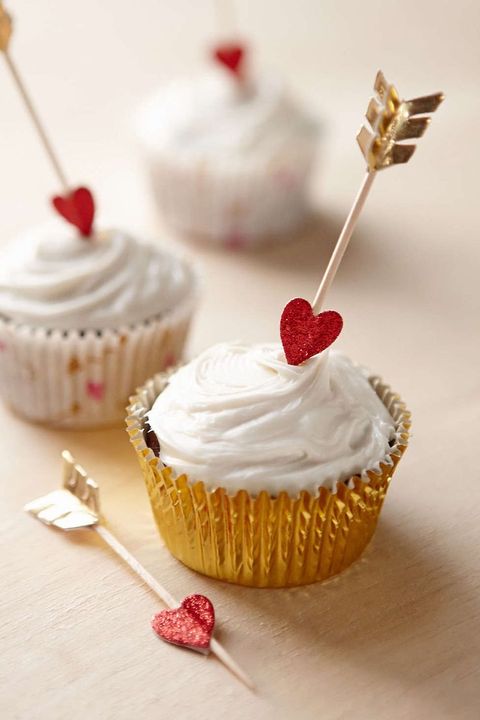 No instructions in this post, but it's easy to figure out how to make these adorable Cupid's arrows cupcake toppers.
12. Source: Let's Eat Cake
Love monster cupcakes!  The mustache puts it right over the top.
13. Source: Juniper Cakery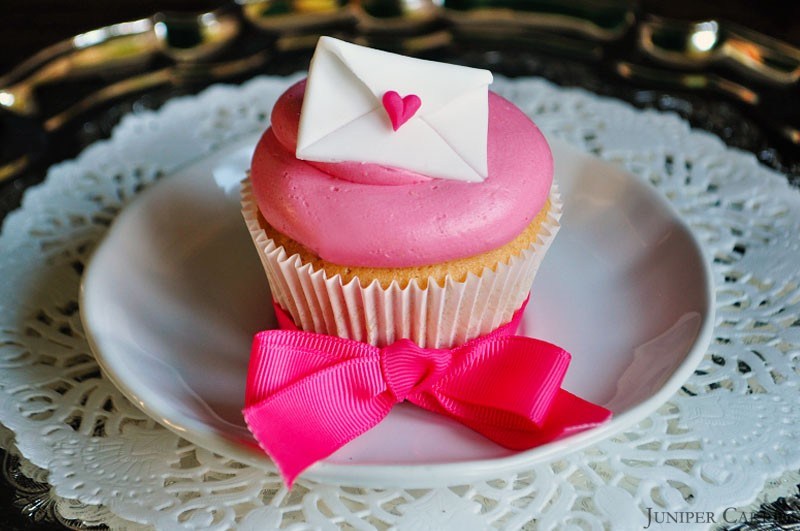 Check out the tutorial for making these love note edible cupcake toppers for Valentine's day cupcakes.  So easy, and so cute!