Red velvet cake is a favorite around Valentine's day.  If you're a red velvet lover, here are 12 fun ways to indulge.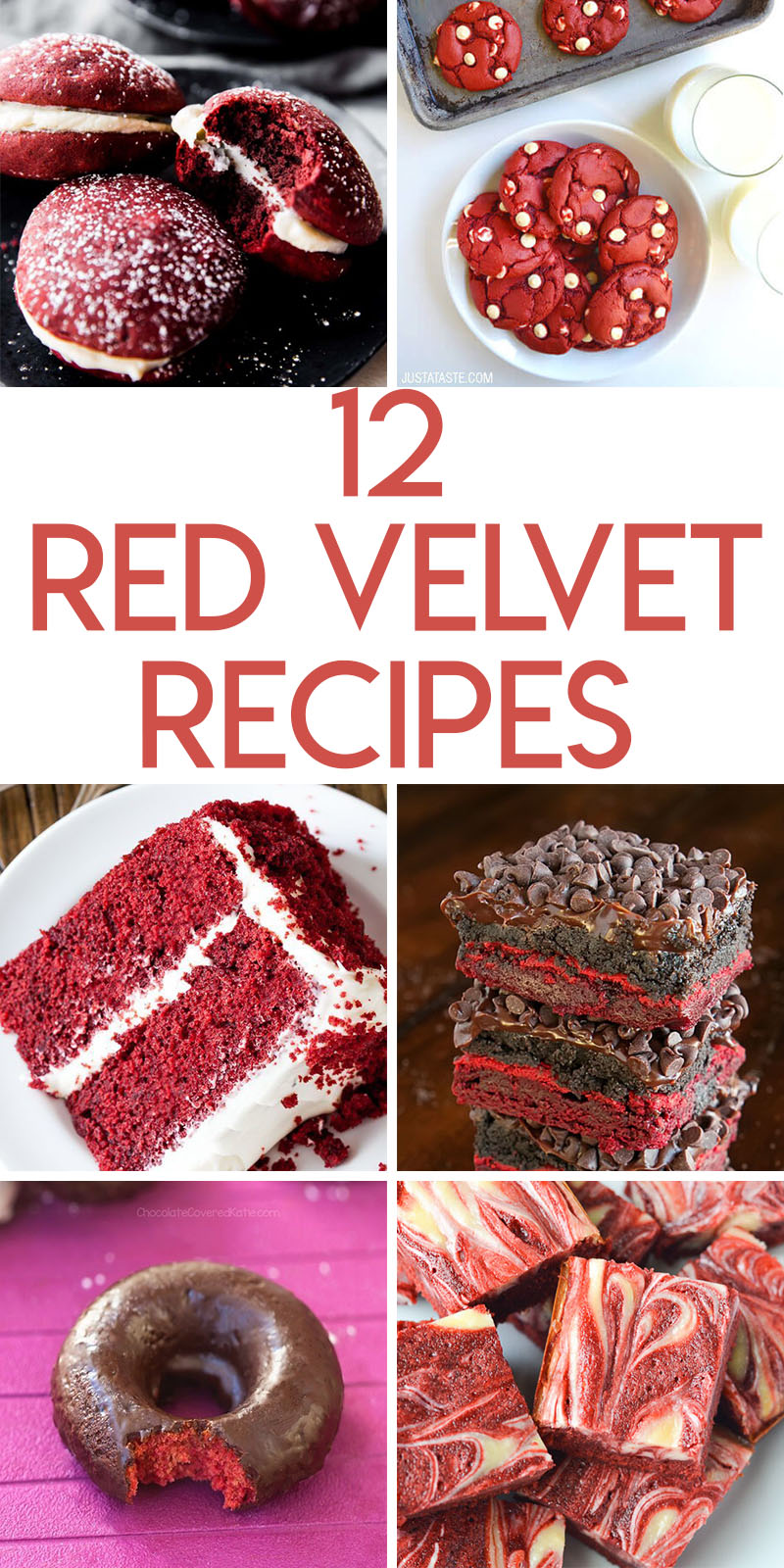 1. Source: Simplistically Living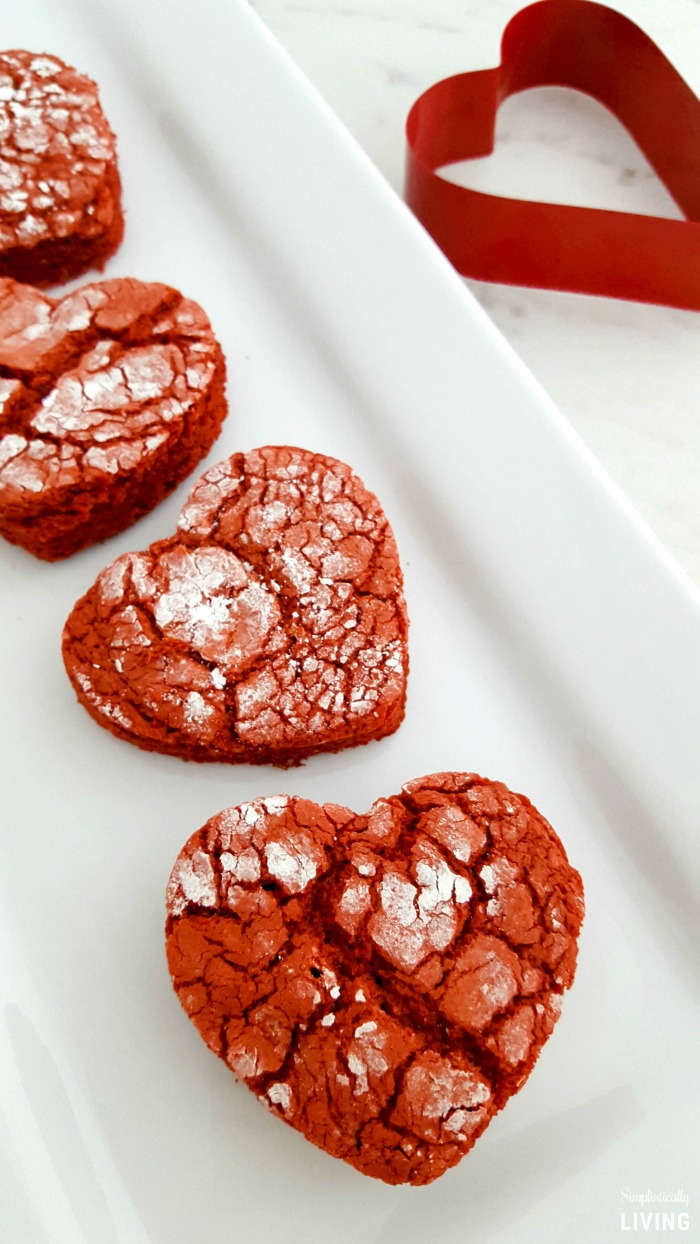 These red velvet, heart shaped crinkle cookies are perfect for Valentine's day.
2. Source: Sally's Baking Addiction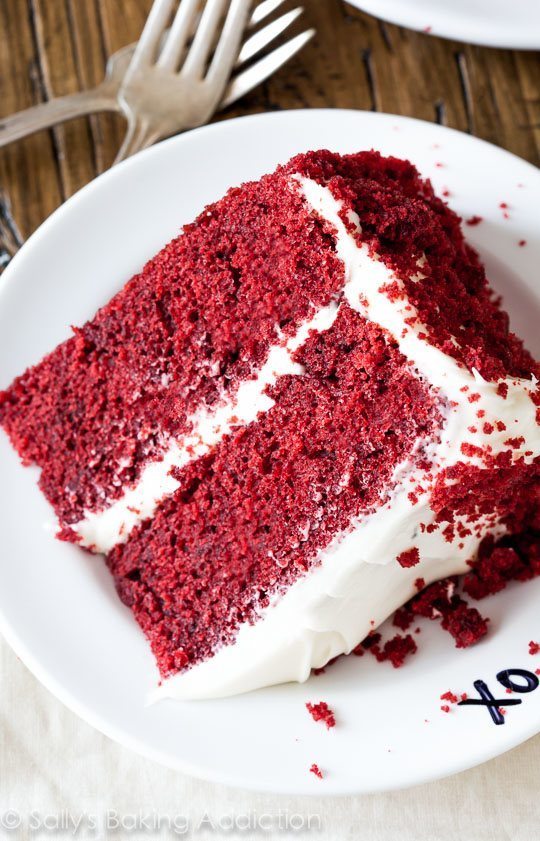 I had to include classic red velvet cake, of course, with cream cheese icing.
3. Source: Dessert for Two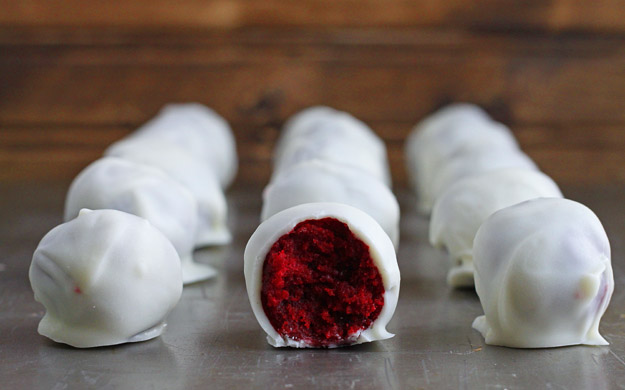 Have some red velvet cake left over?  Turn it into red velvet cake truffles!
4. Source: Just a Taste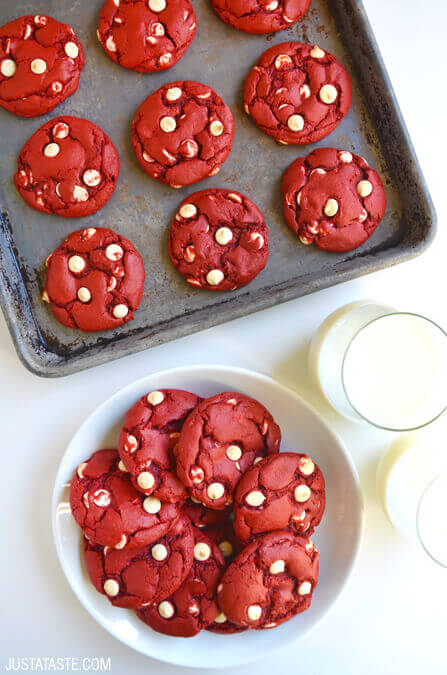 These red velvet white chocolate chip cookies look so pretty!  And easy to make, since it starts with a cake mix.
5. Source: My Incredible Recipes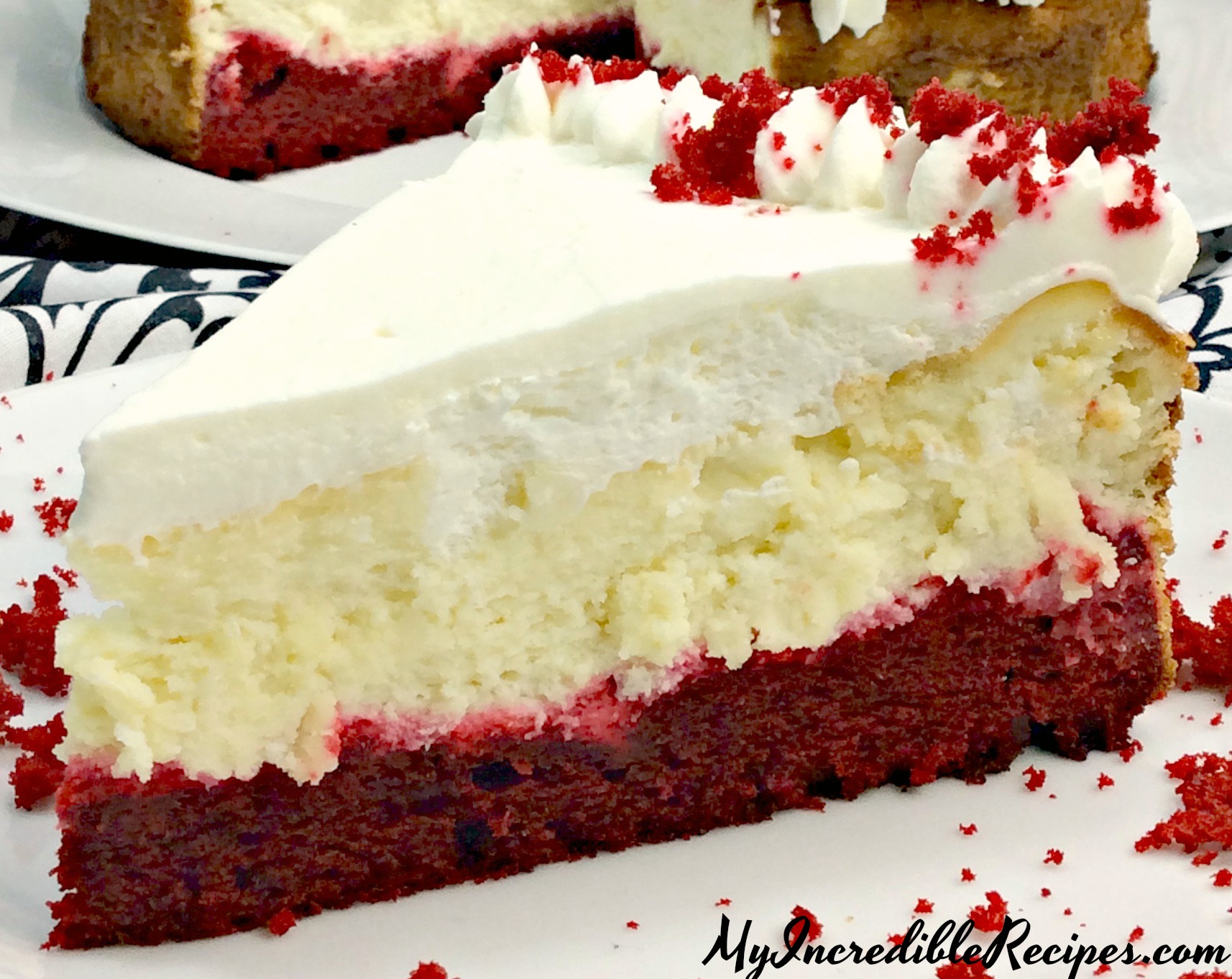 Red velvet cheesecake–don't mind if I do.
6. Source: Sally's Baking Addiction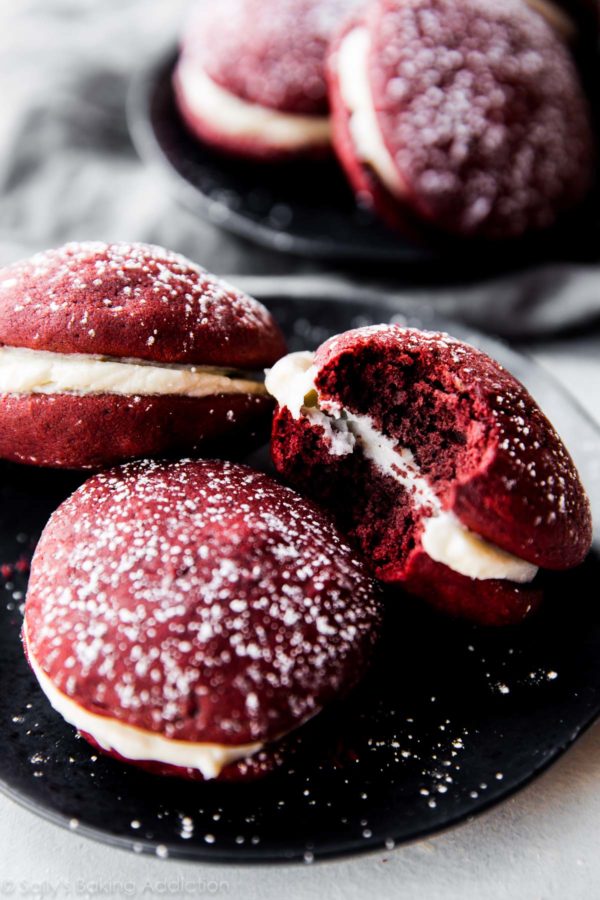 Red velvet whoopie pies have all the fun and flavor of a layer cake, but it a much more convenient package.
7. Source: Kevin and Amanda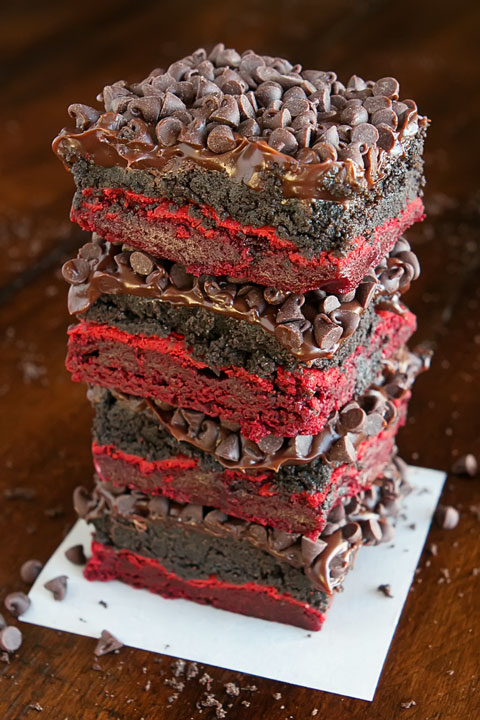 These red velvet oreo truffle brownies look amazingly decadent.
8. Source: Sally's Baking Addiction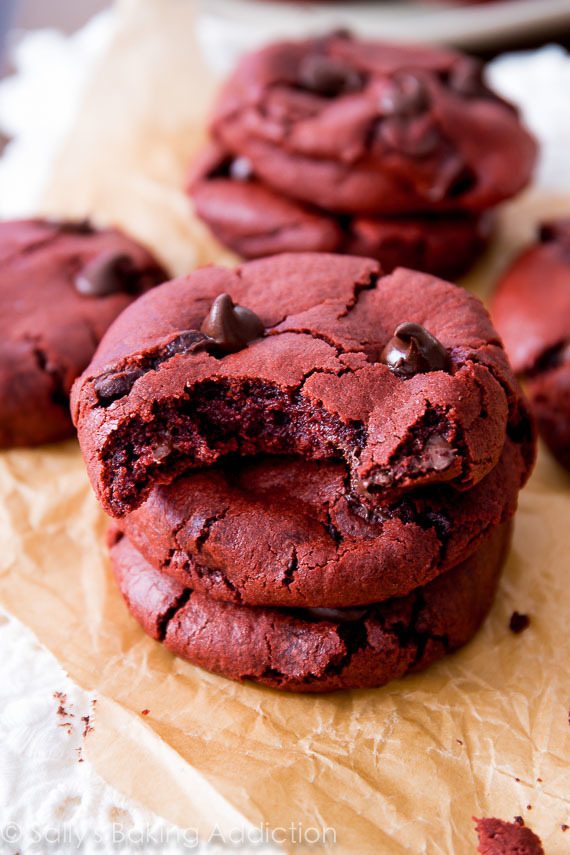 Red velvet chocolate chip cookies!  Doesn't the texture look absolutely amazing and tempting?
9. Source: One Little Project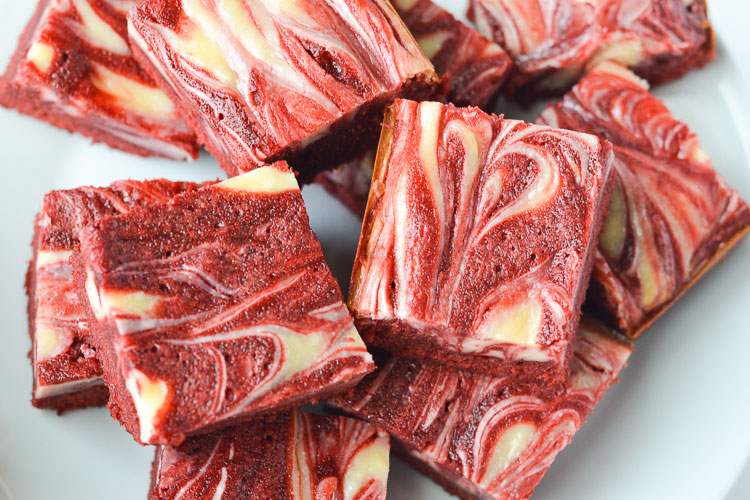 Red velvet cheesecake swirl brownies are gorgeous!  I wonder if you could swirl it in heart shapes for Valentine's day?
10. Source: The Salty Marshmallow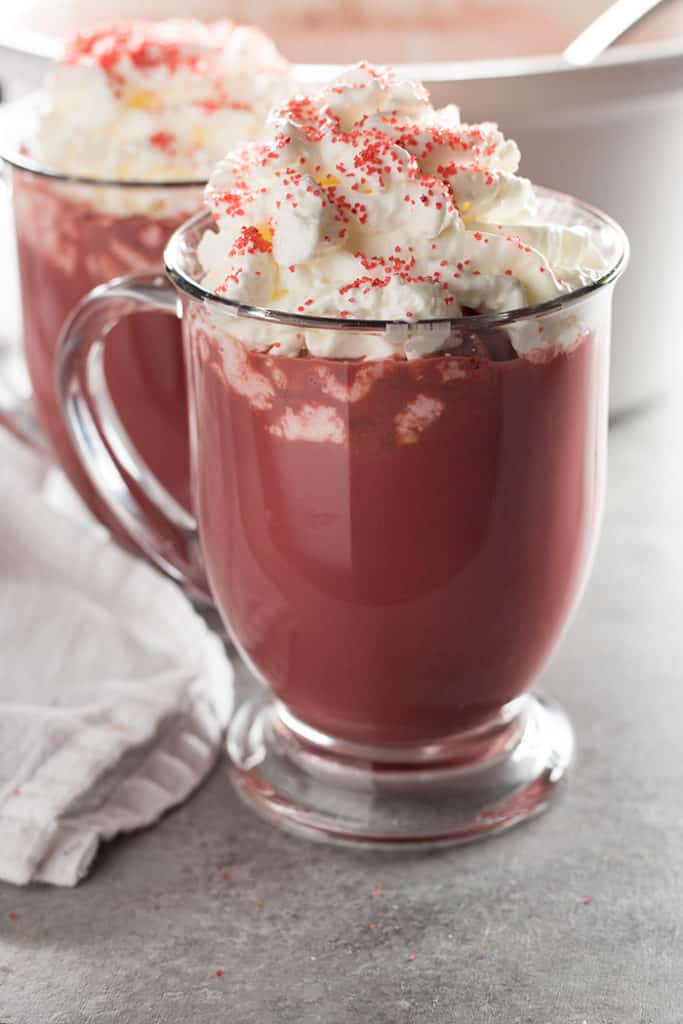 Here's a fun twist on red velvet flavor:  red velvet hot chocolate!
11. Source: Dash of Sanity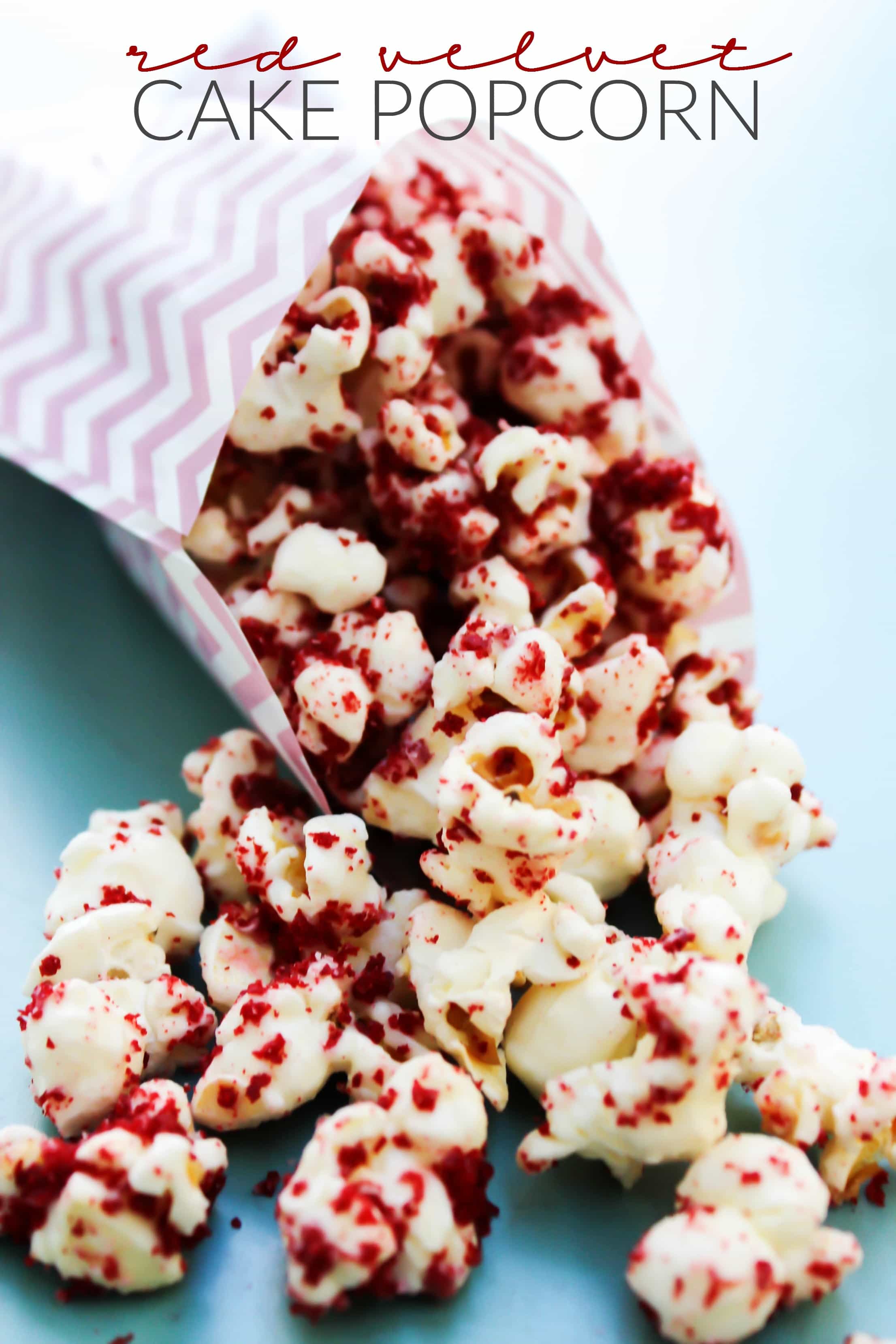 This red velvet popcorn snack looks tasty and fun.  I kind of want to make it for watching a horror movie.
12. Source: Chocolate Covered Katie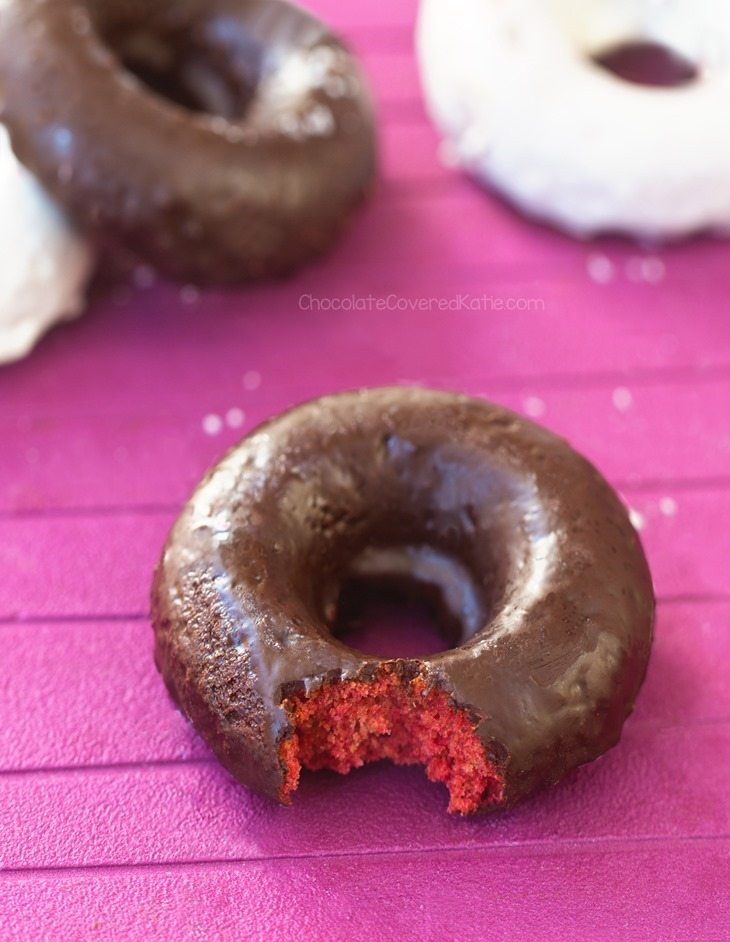 I love that these chocolate covered, baked red velvet donuts are made with absolutely no artificial food coloring.