Here are 12 gorgeous, delicious Valentine's day cookies that don't require any cookie decorating skills.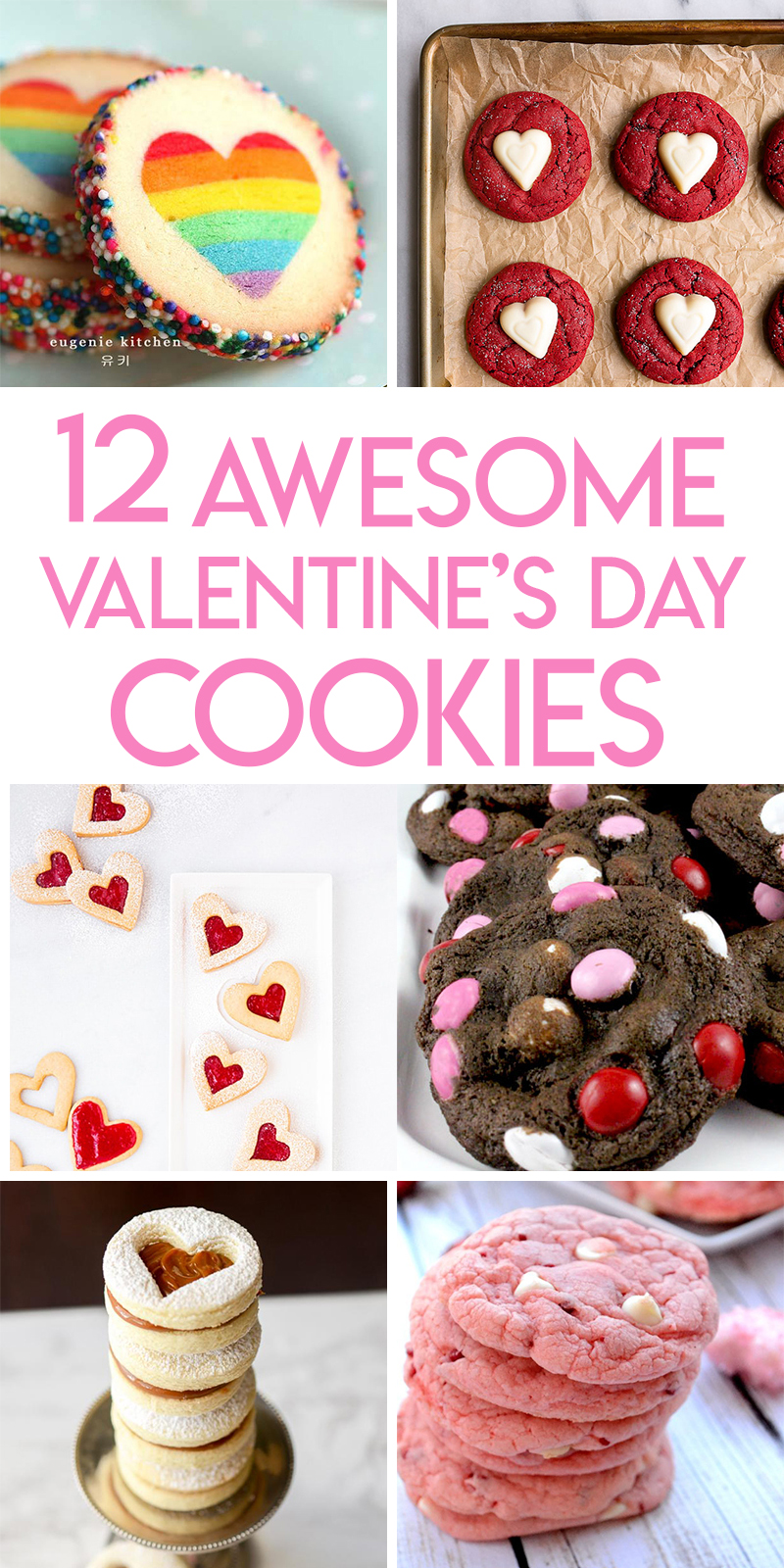 1. Source: Tikkido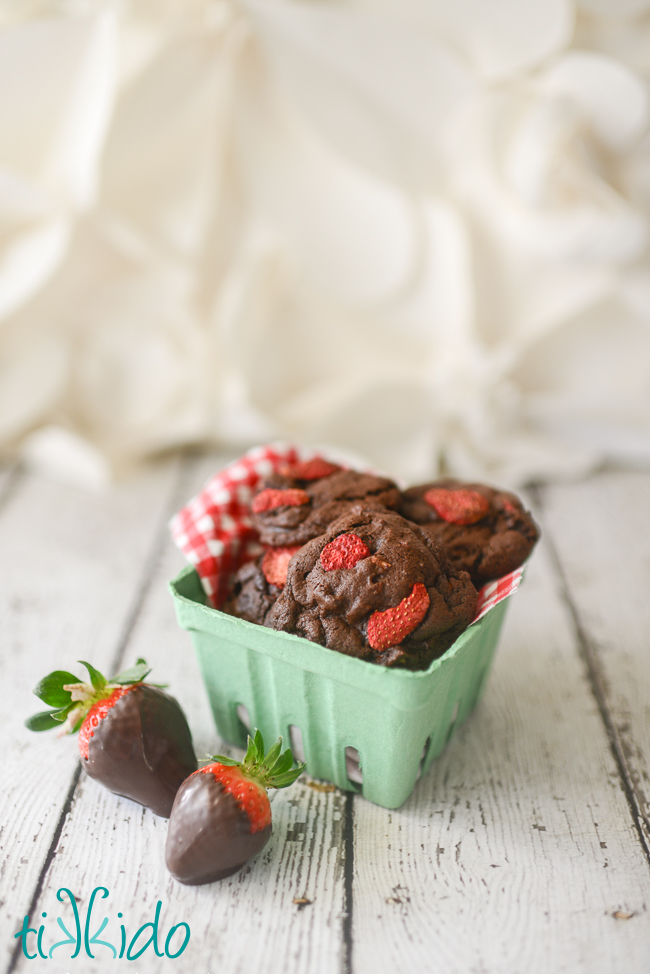 Chocolate covered strawberries in cookie form!  The secret ingredient?  Freeze dried strawberries.
2. Source: Two Sisters Crafting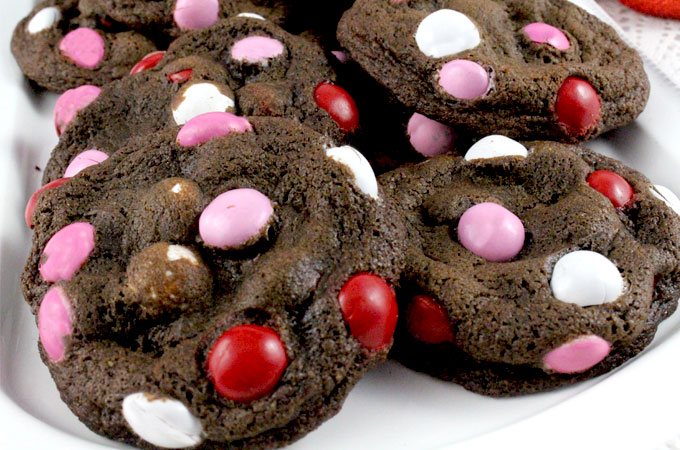 Chocolate is always a good idea for Valentine's day.  So are cookies.  And add in some darling pink and red candies?  Perfect.
3. Source: Southern made Simple
These strawberry milkshake cookies are absolutely perfect for Valentine's Day.
4. Source: Eugene Kitchen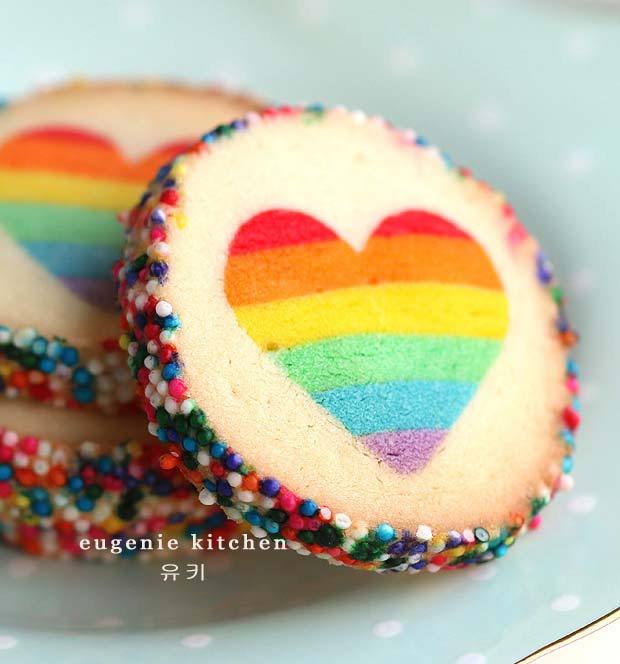 How absolutely gorgeous are these rainbow heart DIY slice and bake cookies?
5. Source: Cinnamon Spice and Everything Nice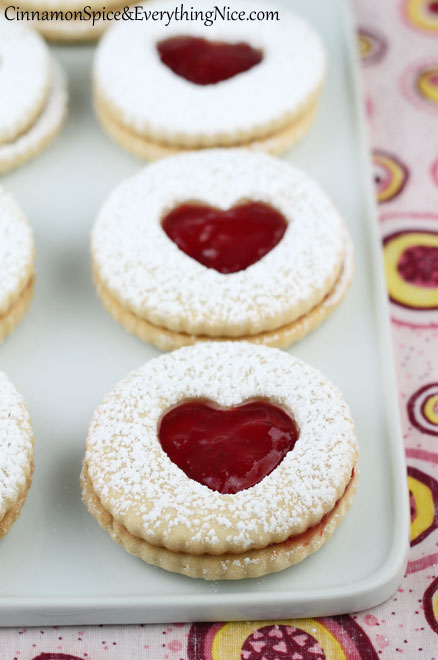 Linzer torte jam cookies are absolutely delicious!  And the jammy heart in the center?  Perfect for Valentine's Day.
6. Source: Tikkido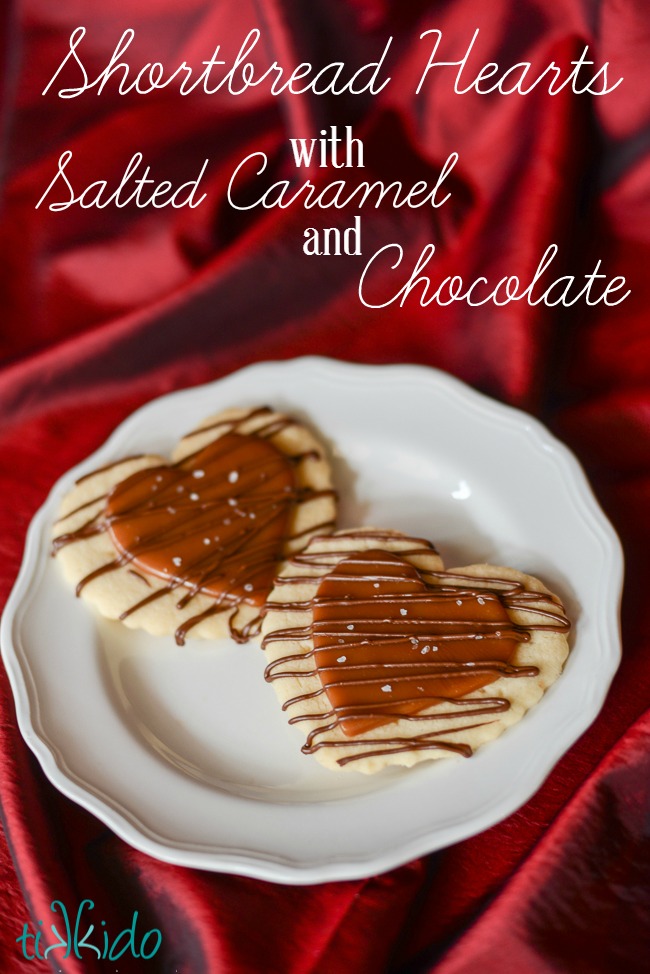 The way to my heart?  Definitely through these shortbread cookies with salted caramel and a chocolate drizzle.
7. Source: Liv for Cake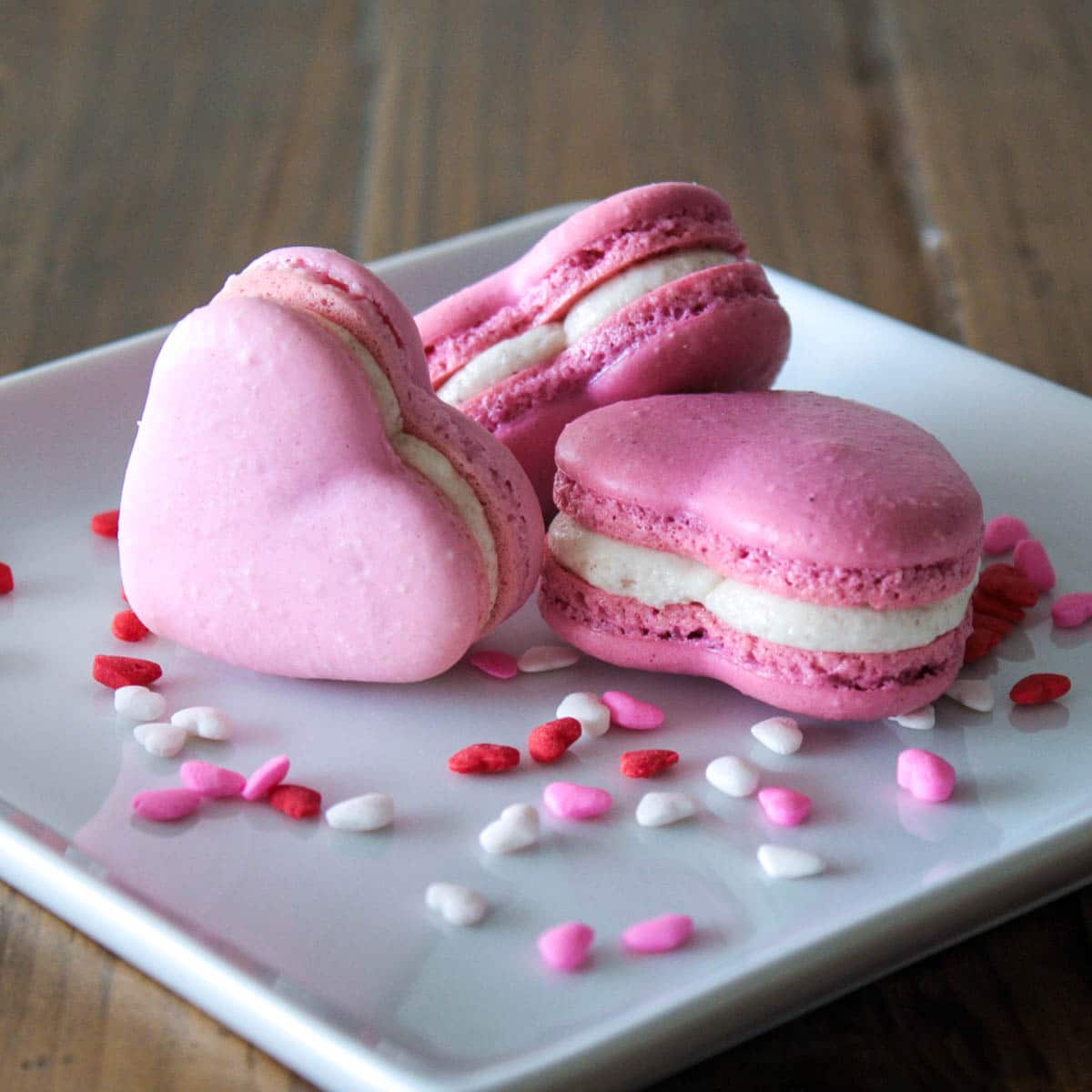 Heart shaped macarons!   Gluten free, fabulous deliciousness.
8. Source: Number 2 Pencil
I love bar cookies!  delicious, perfect, and SO easy.  With these Valentine's day MnMs, perfect for Valentine's Day.
9. Source: Midget Momma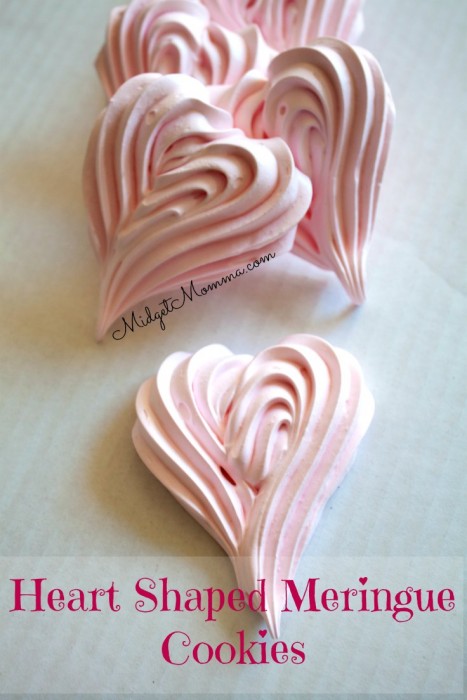 Are you gluten free?  These heart shaped meringue cookies are perfect and delicious.
10. Source: Tikkido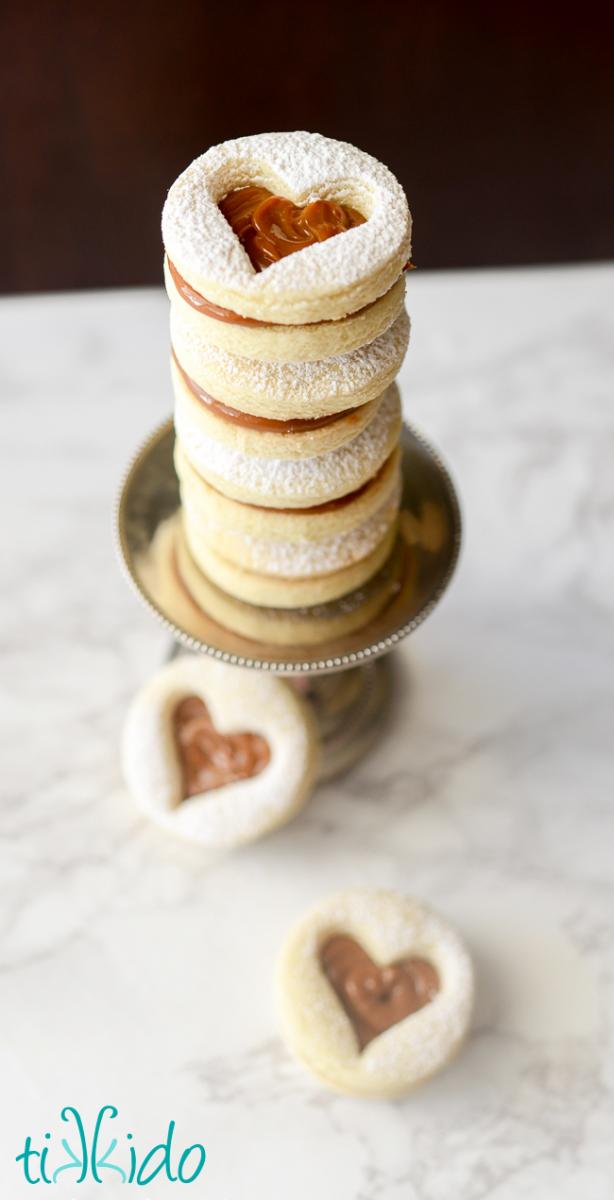 Dulce de leche alfajores sandwich cookies are utterly delicious.
11. Source: Cooking Classy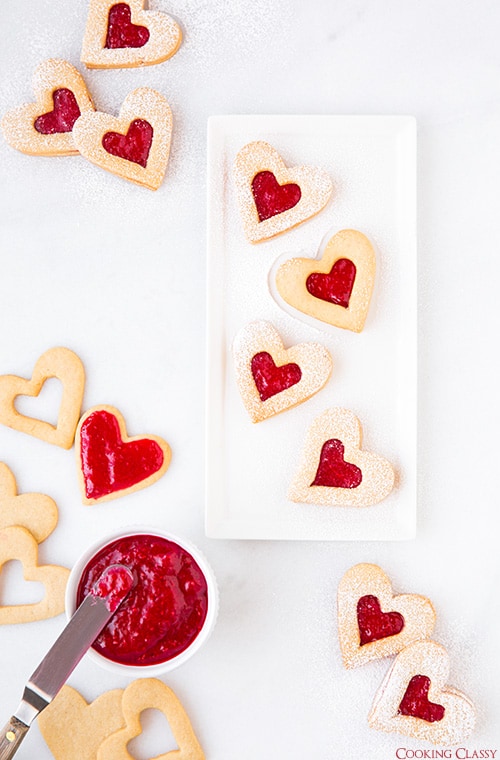 Heart shaped linzer torte cookies!  A Valentine's day classic.
12. Source: Dessert for Two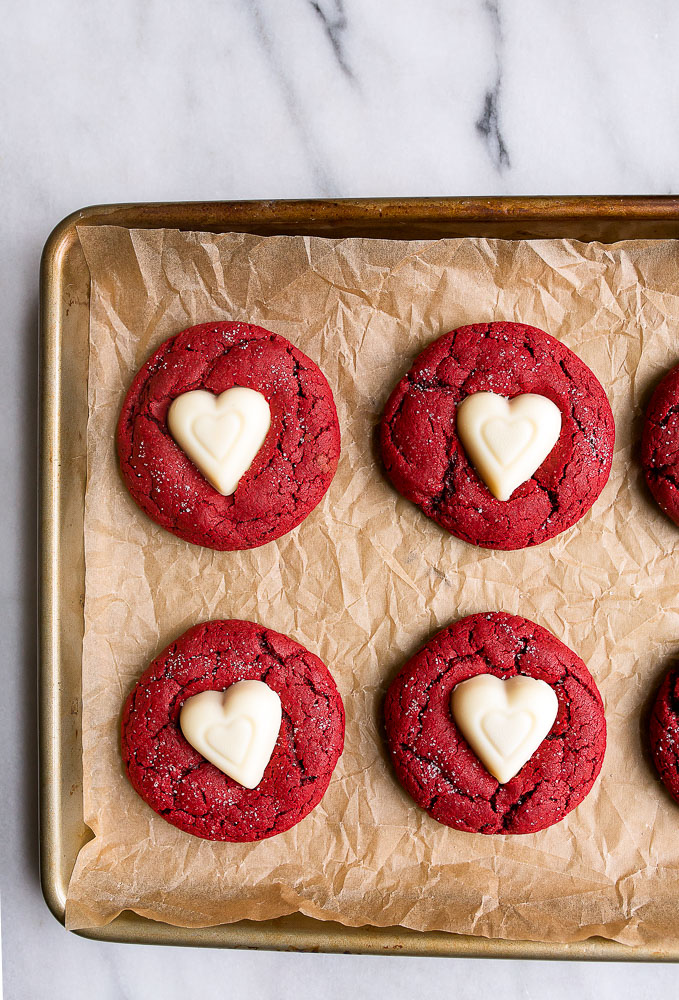 These red velvet sugar cookies with white chocolate hearts are absolutely perfect for Valentine's day.