I'd feel lucky indeed to receive any of these gorgeous St. Patrick's Day sugar cookies!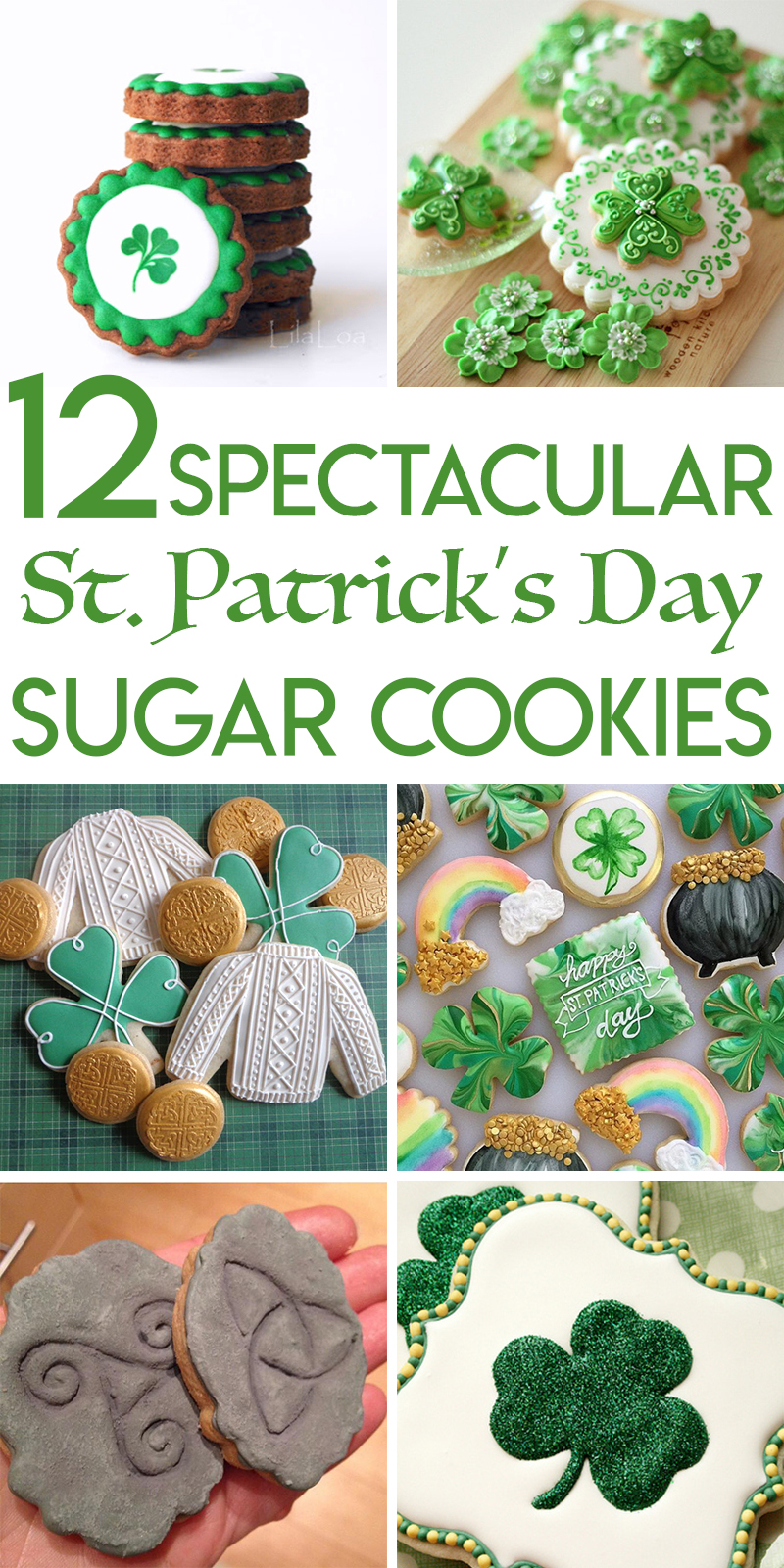 1. Source: Tikkido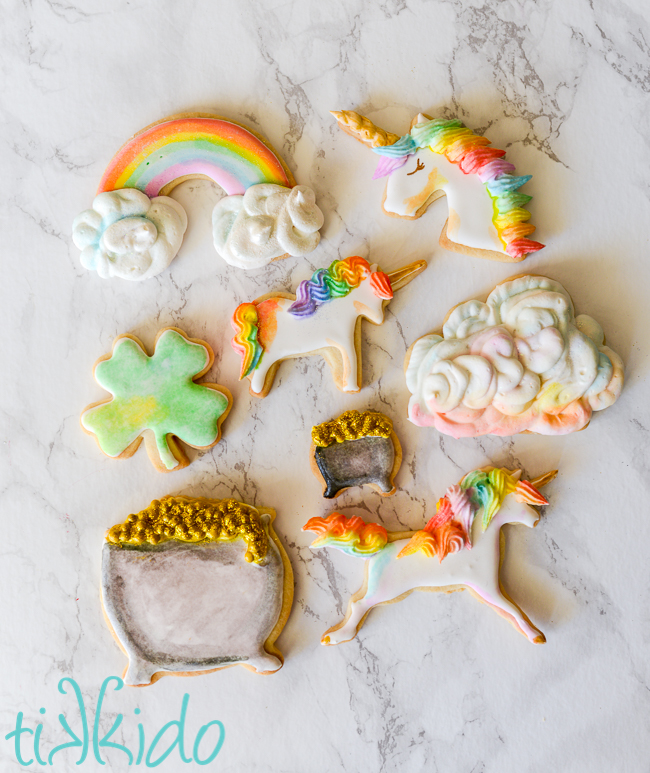 Watercolor painting techniques are used to make these pot of gold sugar cookies.  Check out the links in the post to the rainbow and unicorn painted cookies as well.
2. Source: Ameblo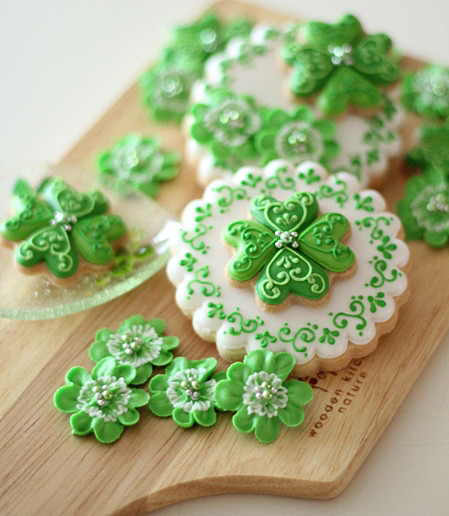 These intricately piped shamrock sugar cookies are absolutely exquisite!
3. Source: Oh Sugar Event Planning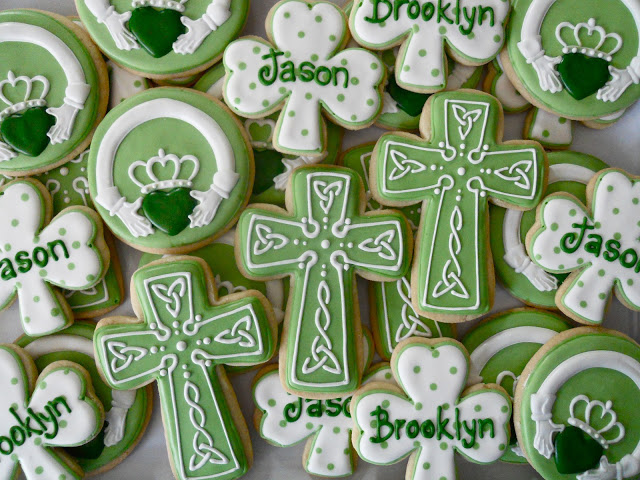 I love the classic Celtic motifs used on this cookie set.  I think the claddagh cookies are my favorite.
4. Source: Sugared Productions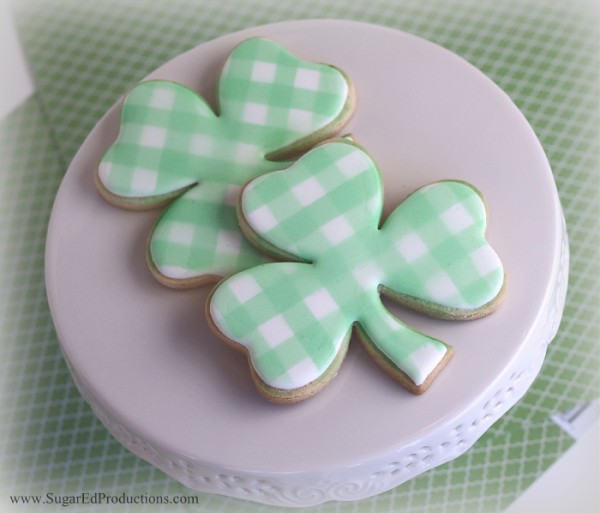 This gingham print technique is actually so easy!
5. Source: Lila Loa
Use wet-on-wet technique to make these adorable shamrock sugar cookies with royal icing for St. Patrick's Day.
6. Source: Tikkido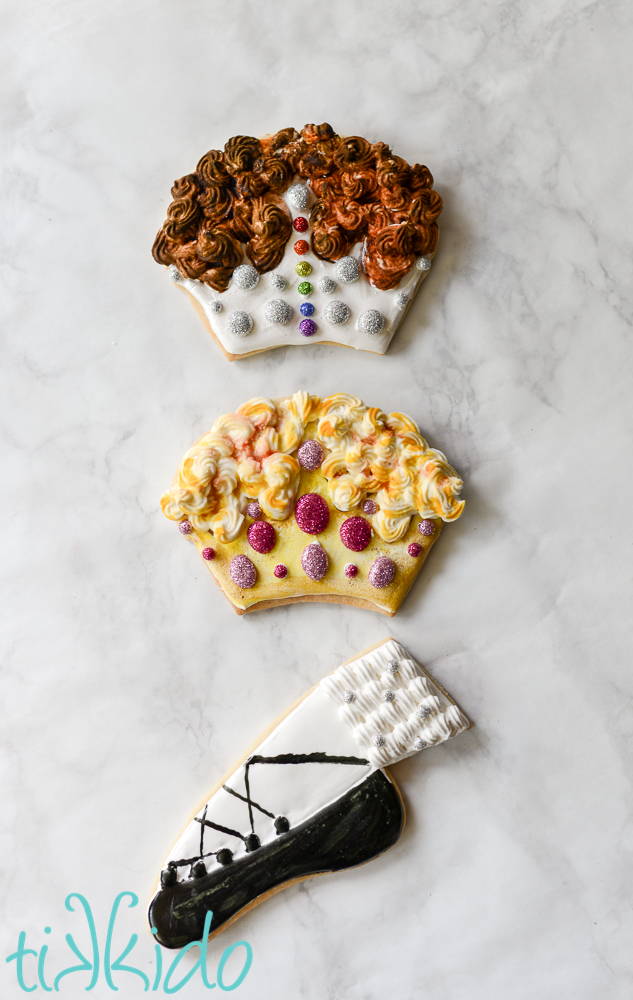 Have you ever seen the amazingly curly, bouncy wigs and sparkling crowns that Irish dancers wear?  Here they are in cookie form!
7. Source: Trilogy Edibles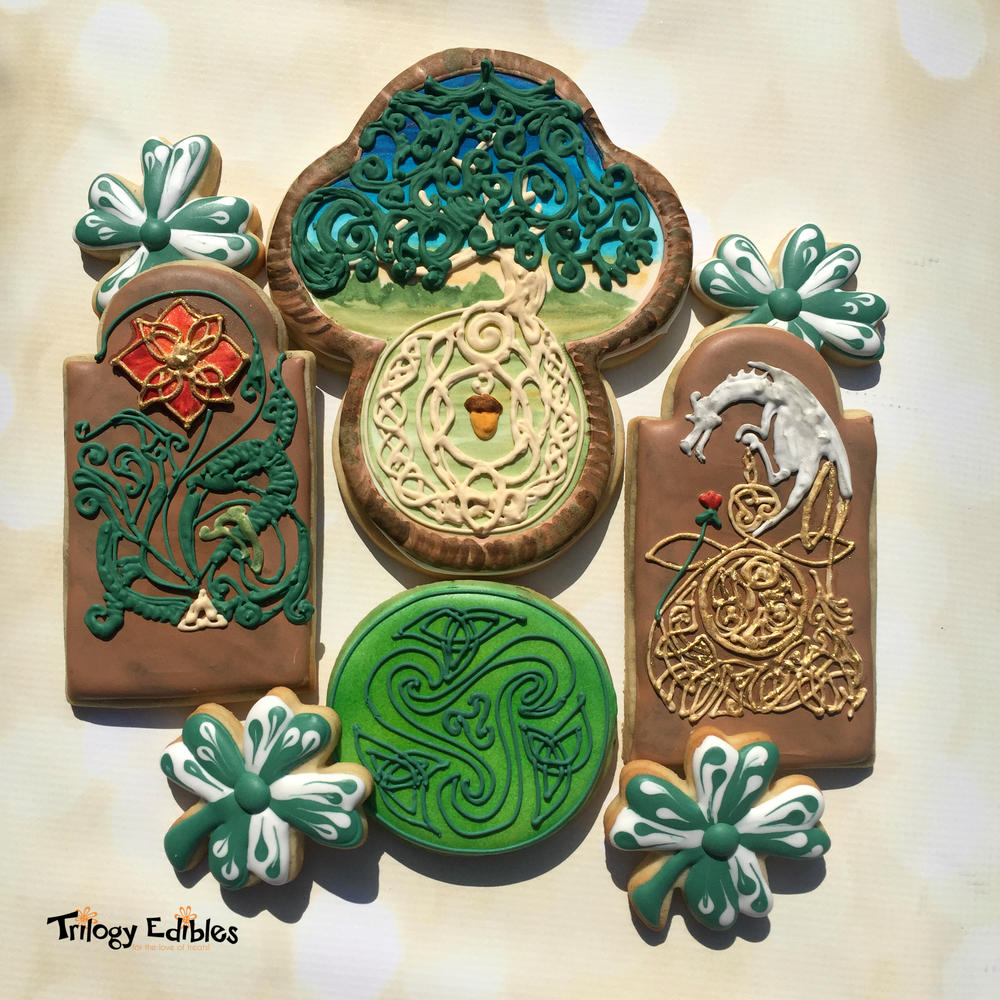 These Celtic knotwork cookies are absolutely amazing!
8. Source: Custom Cookies on Cookie Connection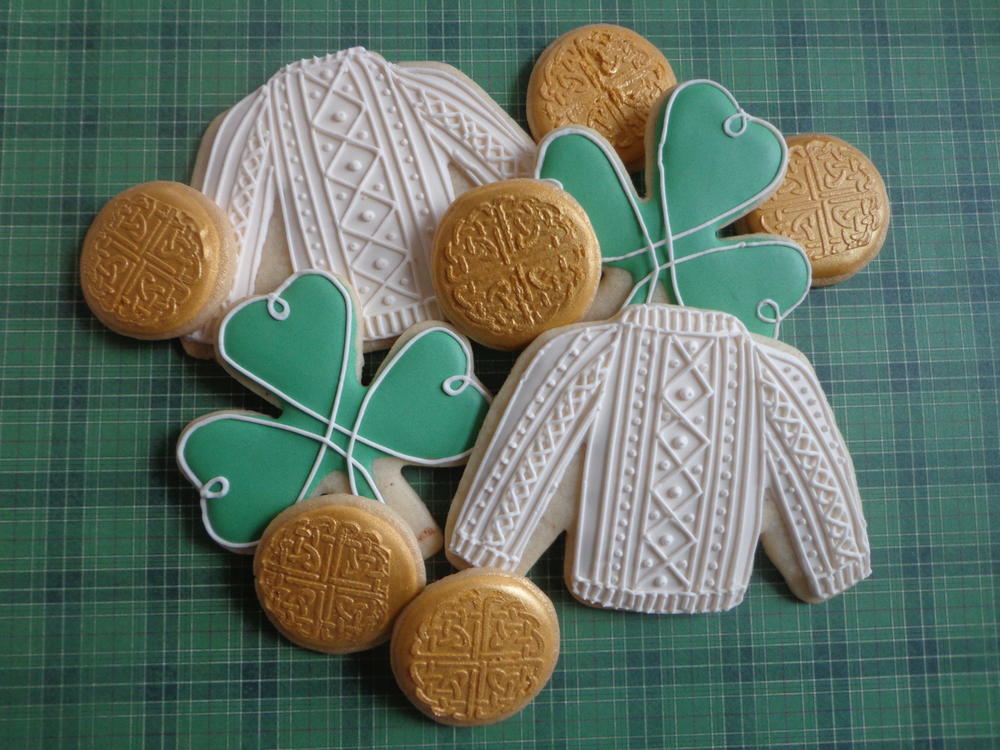 Aren't these Irish cable knit sweater cookies the cutest things ever?
9. Source: Fernwood Cookie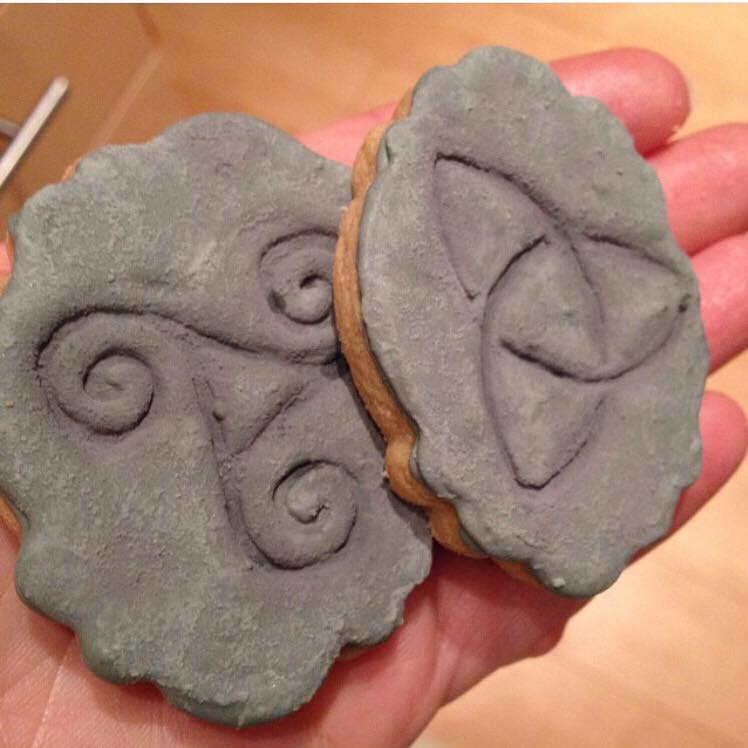 Wow, this technique for making faux carved Celtic symbol stone cookies is AMAZING.
10. Source: Tikkido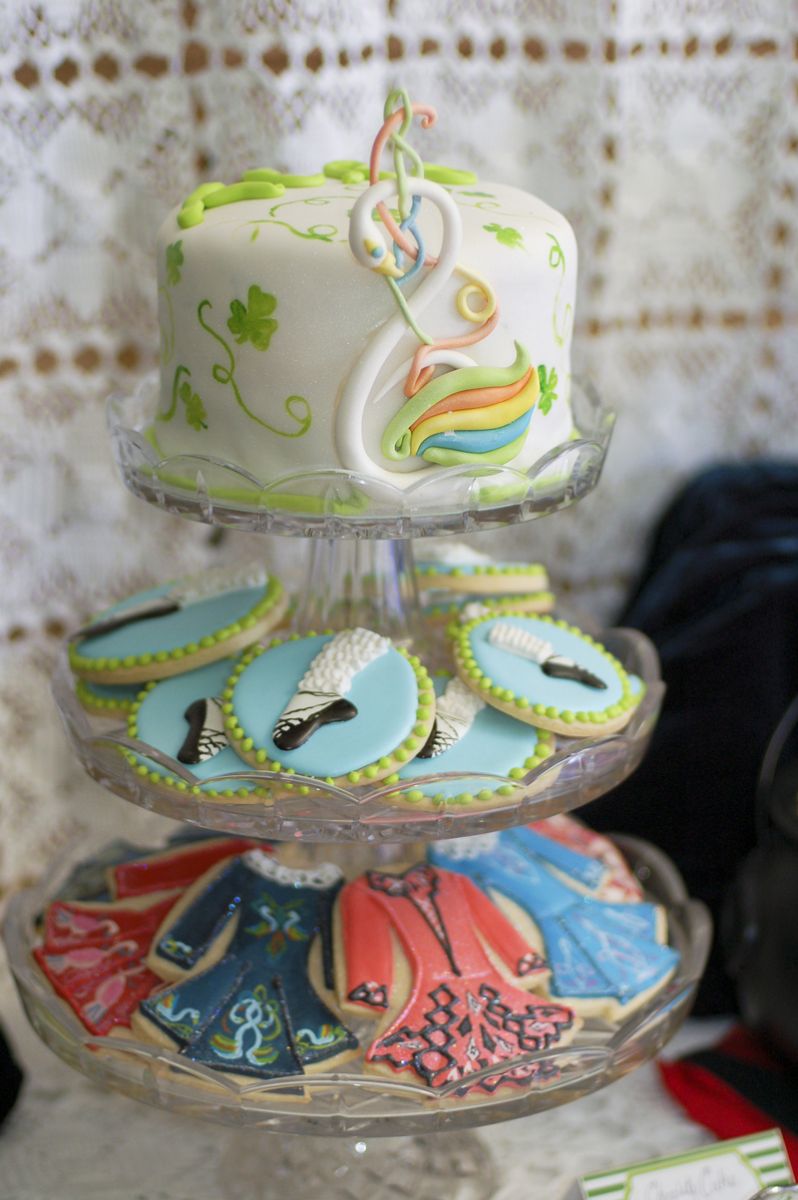 Irish dancing dress sugar cookies!  And some cute ghillies and poodle socks cookies, too.
11. Source: The Ginger Bites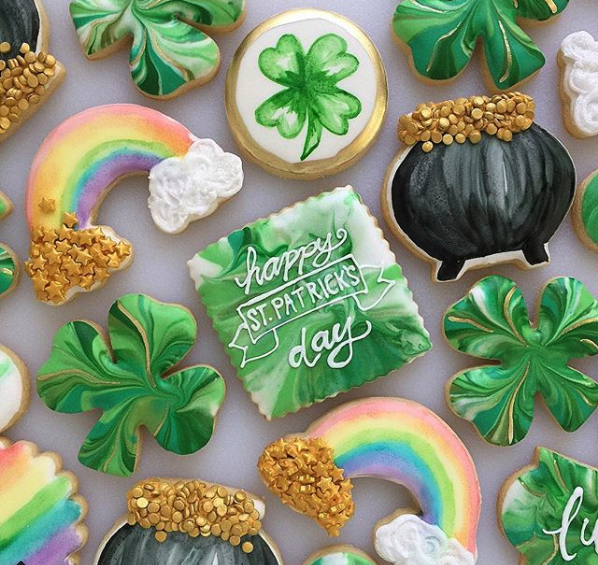 I love love LOVE the marbleized effect on the shamrock sugar cookies in this set.
12. Source: Life's a Batch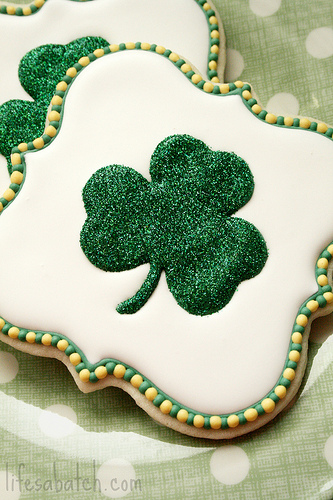 Royal icing transfers and disco dust make these St. Patrick's day sugar cookies absolutely spectacular!