Is anything more irresistible for St. Patrick's day than Irish Cream?  Well, maybe these recipes made with Irish cream.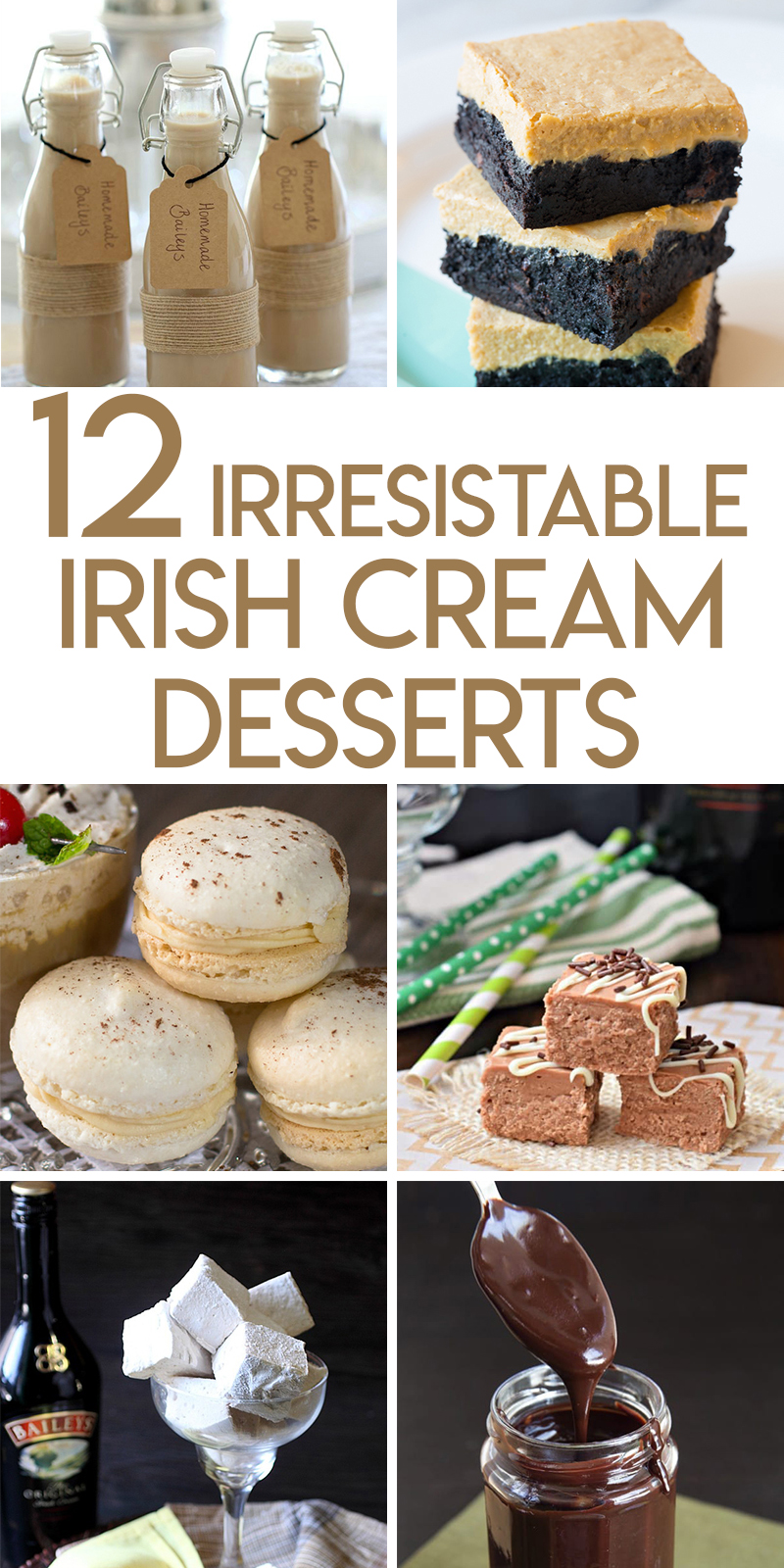 1. Source: Mind over Batter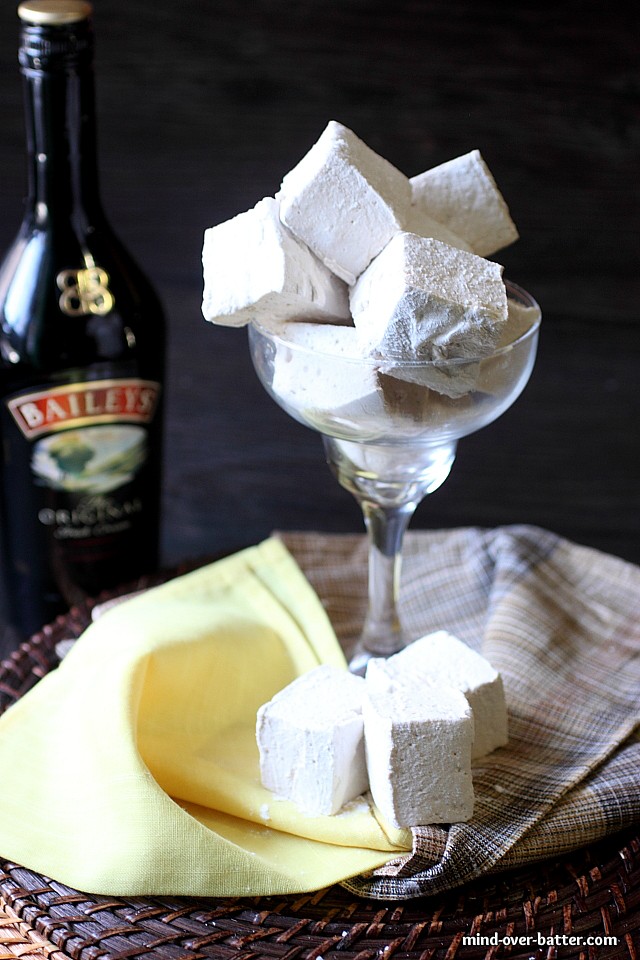 Bailey's Irish cream marshmallows.  MARSHMALLOWS.  Need I say more>
2. Source: Art and the Kitchen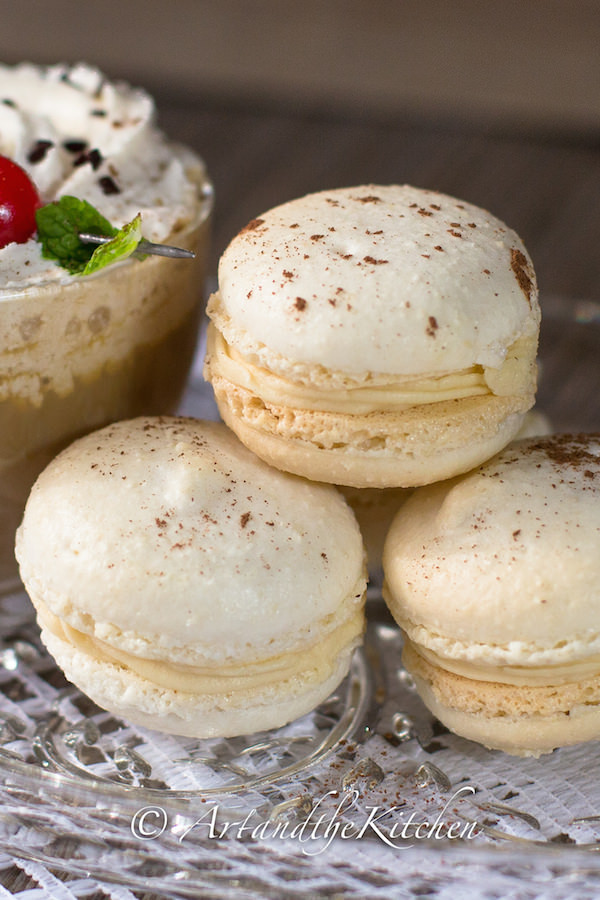 Bailey's Irish cream macarons, oooh, that's fancy!
3. Source: OMG Chocolate Desserts
Ok, so usually I'm a cheesecake purist, but this Bailey's Irish Cream Cheesecake sounds AMAZING.
4. Source:  Bake Play Smile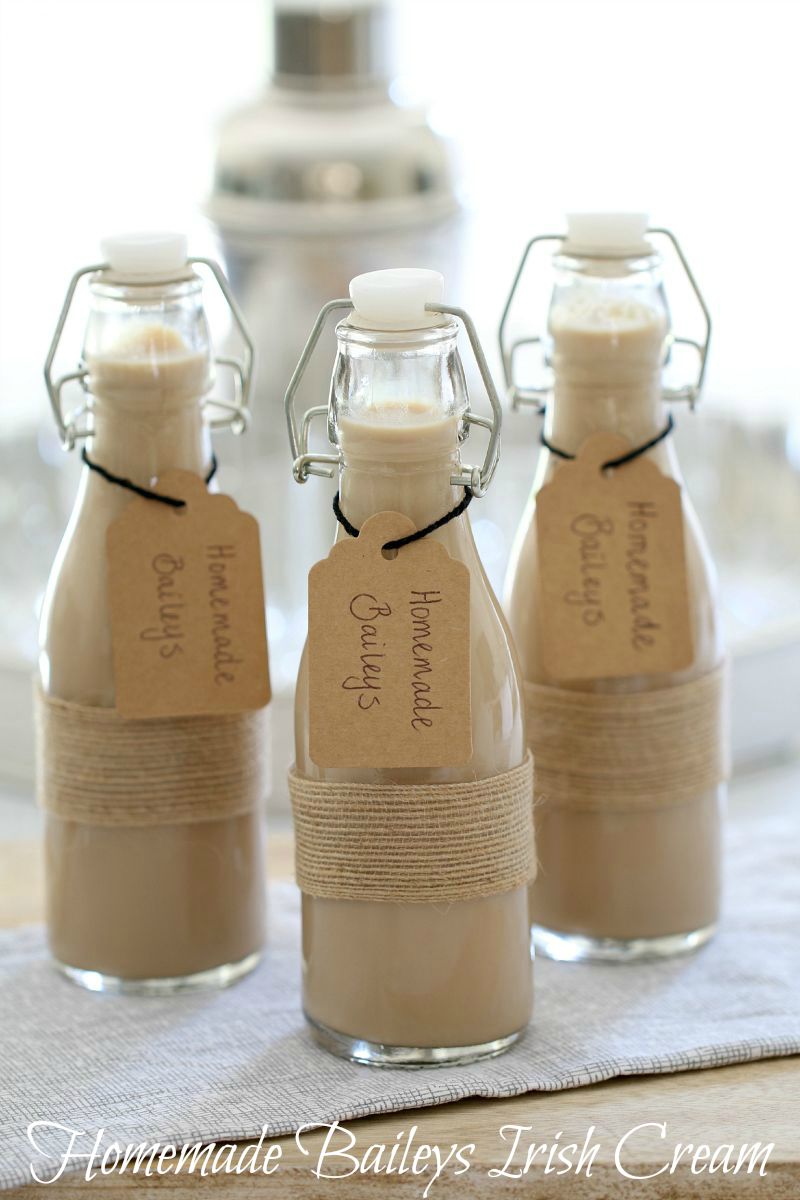 The only thing better than Bailey's Irish cream baked goods?  Homemade actual Irish cream liqueur.
5. Source: Bake Love Give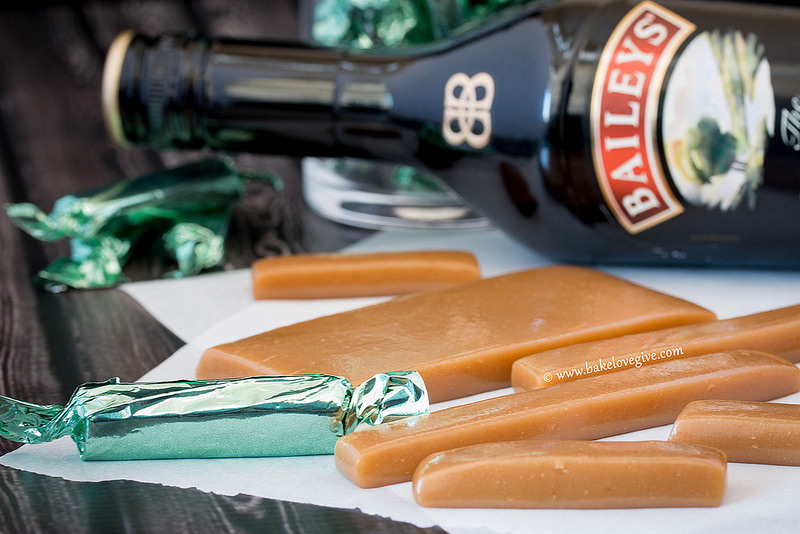 Bailey's Irish coffee caramels?  I think I've gone to heaven.
6. Source: Lemon Tree Dwelling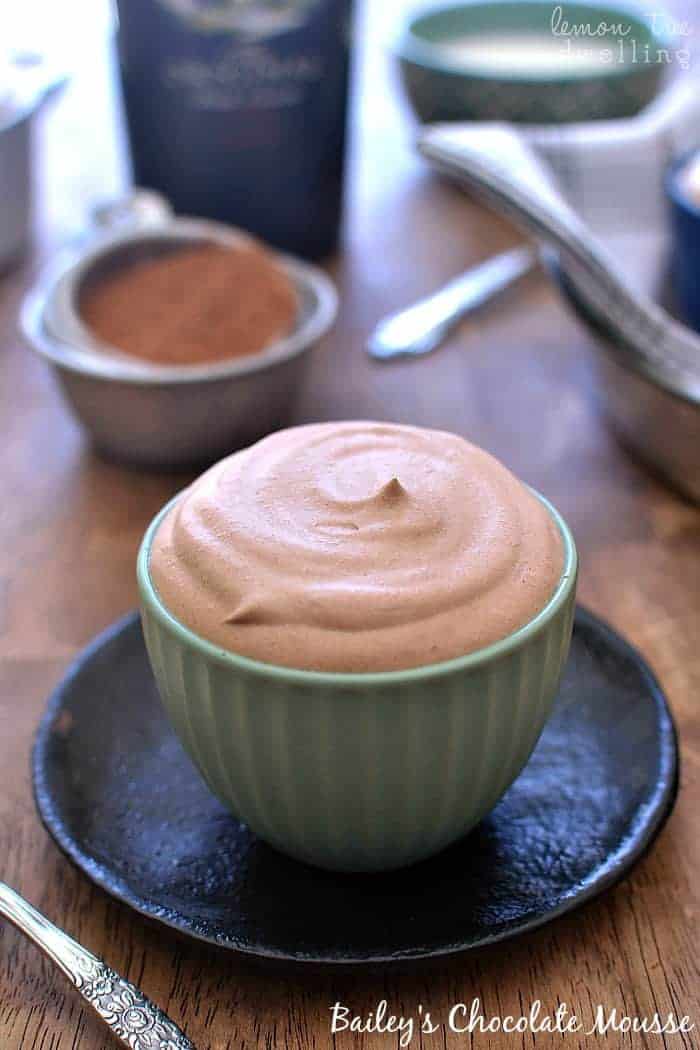 Chocolate mousse is good stuff, no denying.  But Bailey's Irish Creme chocolate mousse?  Yes, please!
7. Source: I Love Vegan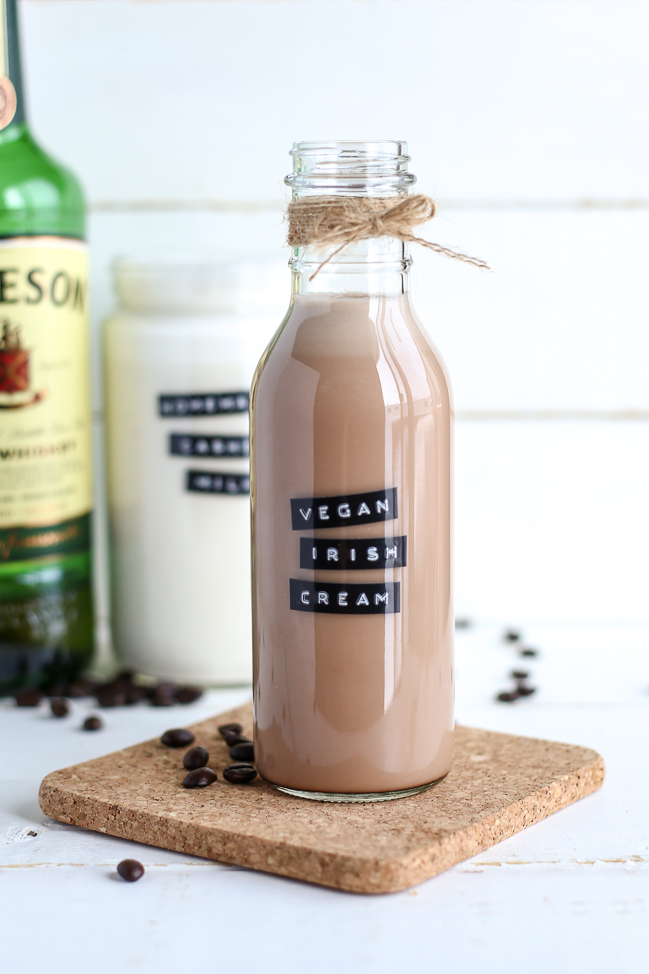 Are you vegan?  You don't have to miss out on the joy of Irish Cream Liqueur!
8. Source: Living Well Mom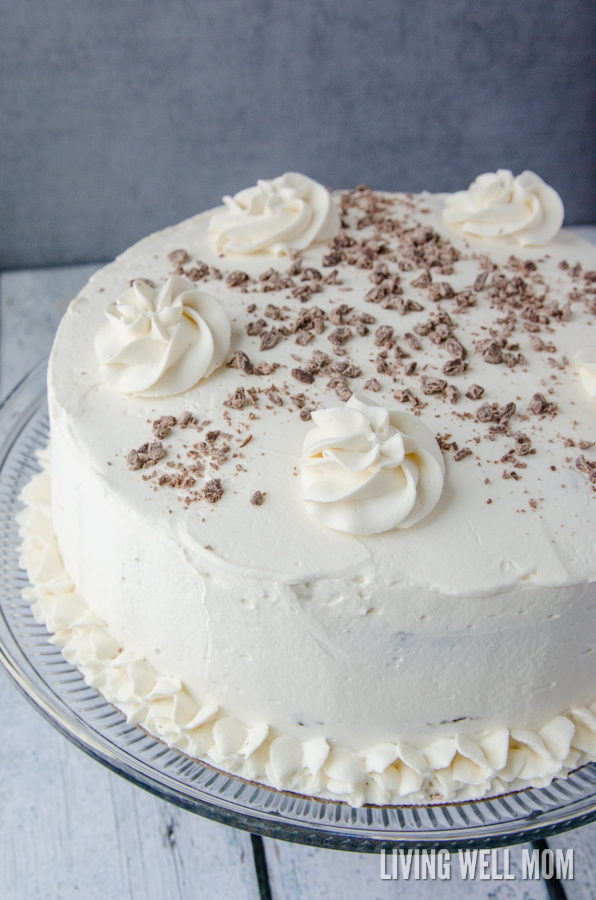 Bake up the best Irish cream cake with real whipped cream and Bailey's.
9. Source: Gimme Some Oven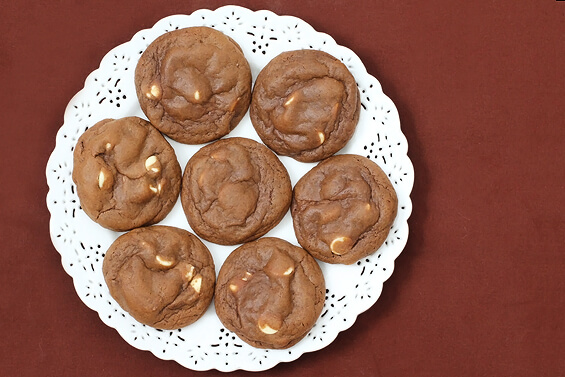 Bailey's Irish cream cookies!
10. Source: A Spicy Perspective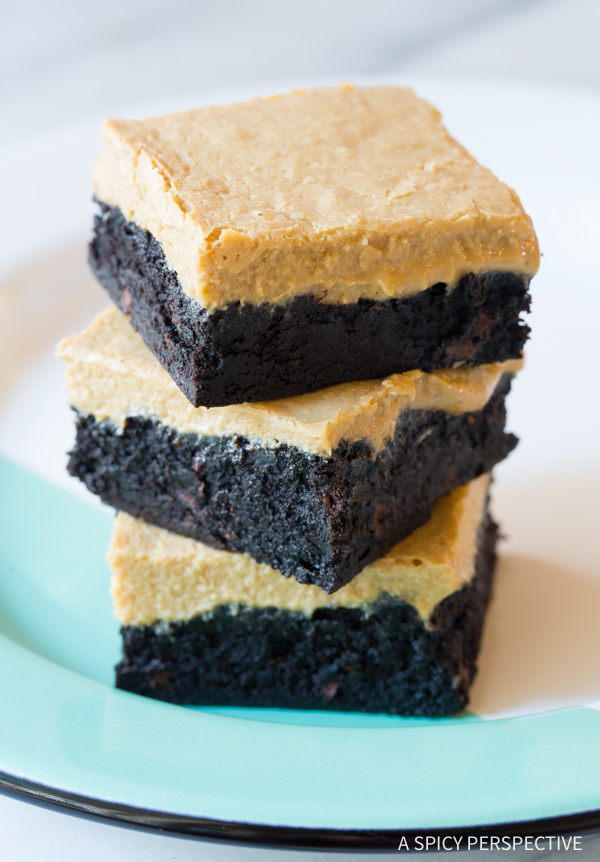 These Bailey's Irish cream brownies look like a perfectly poured pint of Guiness, don't they?
11. Source: Shugary Sweets
Oooh, Irish cream fudge.  Any fudge is good, but Bailey's Irish cream fudge?  Now that's something special.
12. Source: Cupcakes and kale Chips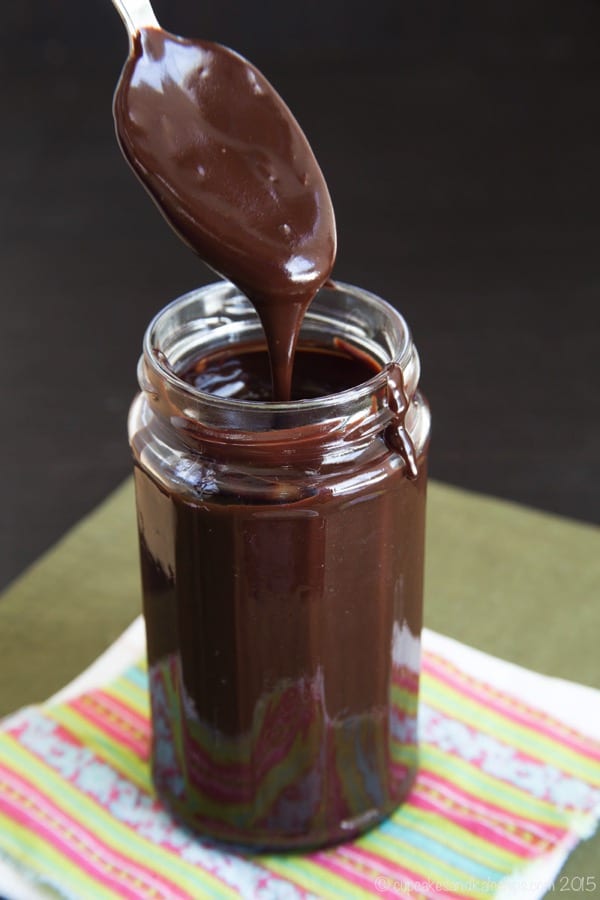 Bailey's hot fudge sauce.  Has there ever been a more delicious ice cream topping?