Add fresh flowers to a dessert for instant WOW factor.  But be careful that they're edible flowers!  Here are 18 utterly amazing desserts to make using fresh, edible flowers.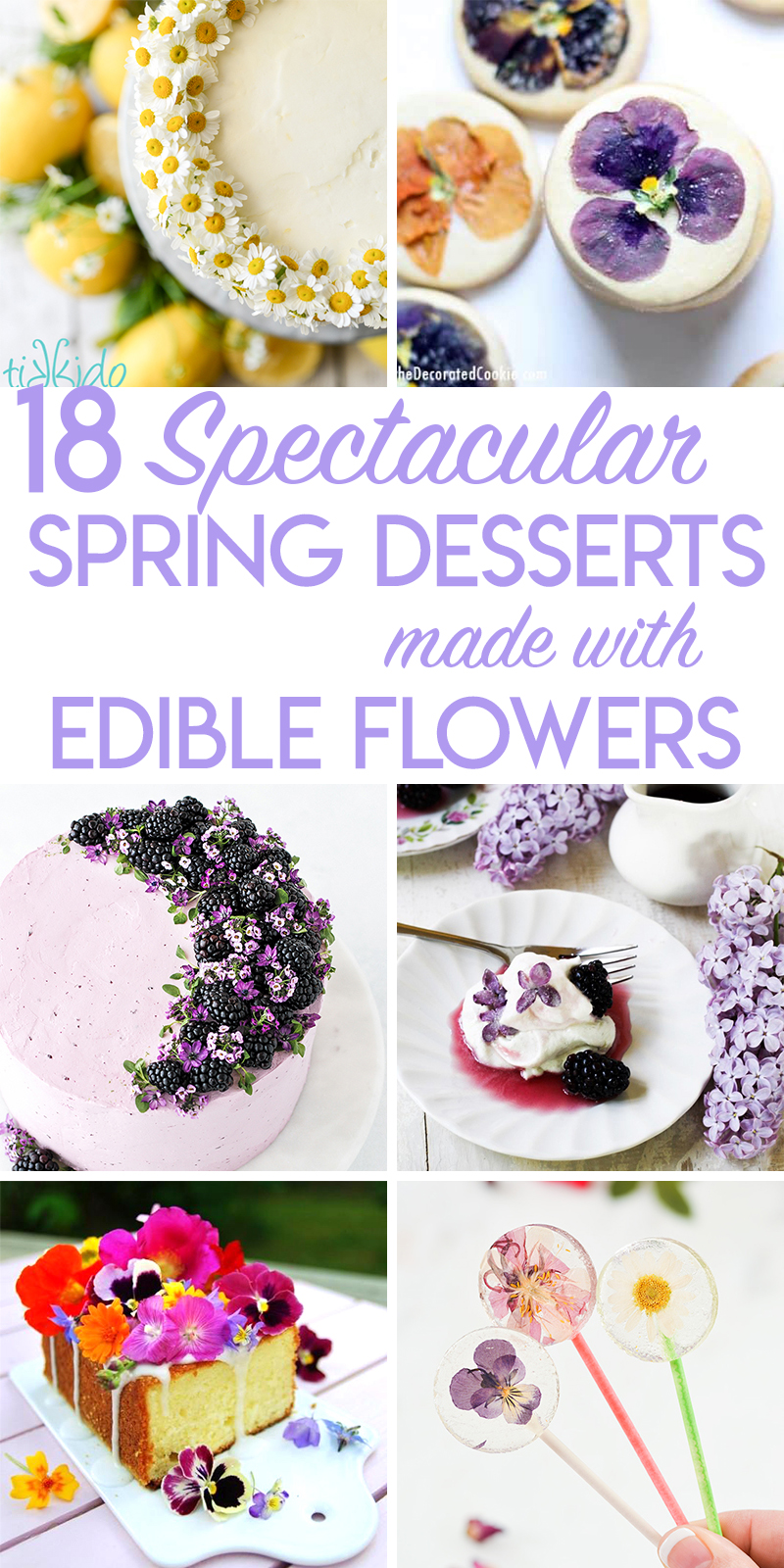 1. Source: Tikkido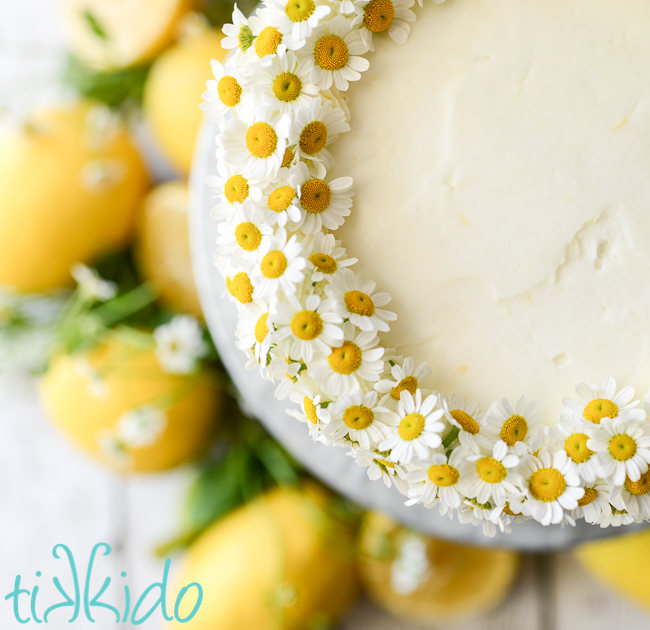 Honey chamomile tea cake tastes amazing, and is absolutely spectacular decorated with fresh chamomile flowers.
2. Source: The Cake Blog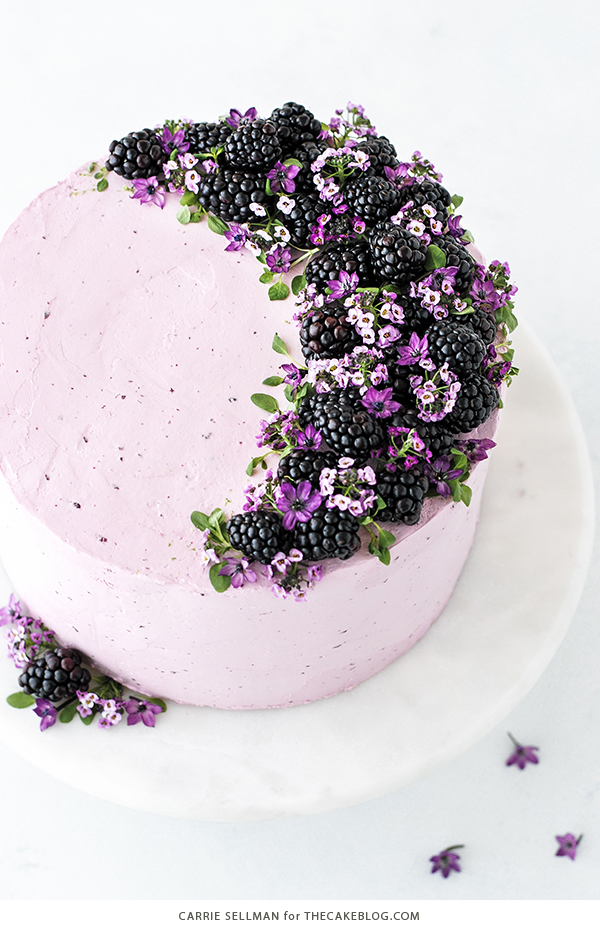 Here's another stunning cake that uses fresh edible flowers and fruit to decorate the otherwise simple cake.   The edible flowers used to garnish this blackberry cake?  Micro pepper, alyssum and micro mint flowers.
3. Source:  The Decorated Cookie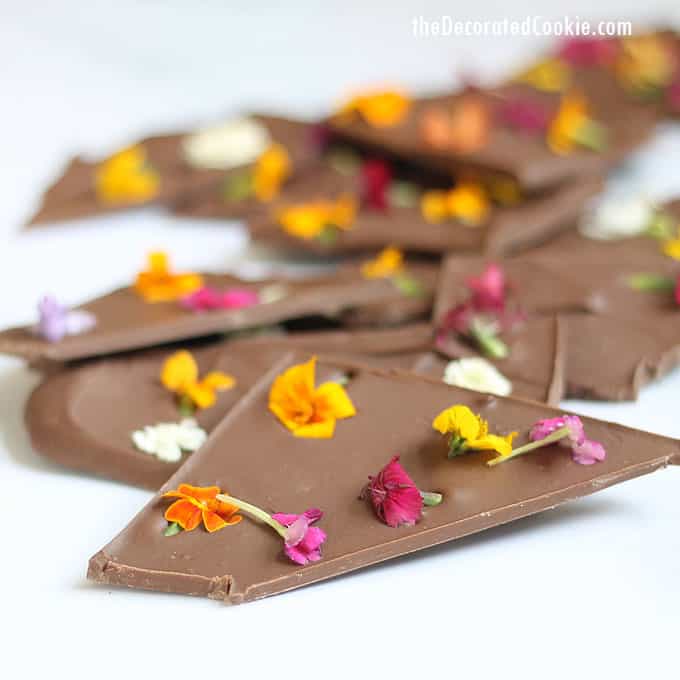 Chocolate or flowers for Mother's day?  Why not give both with this stunning fresh edible flower chocolate bark recipe.
4. Source: A beautiful Mess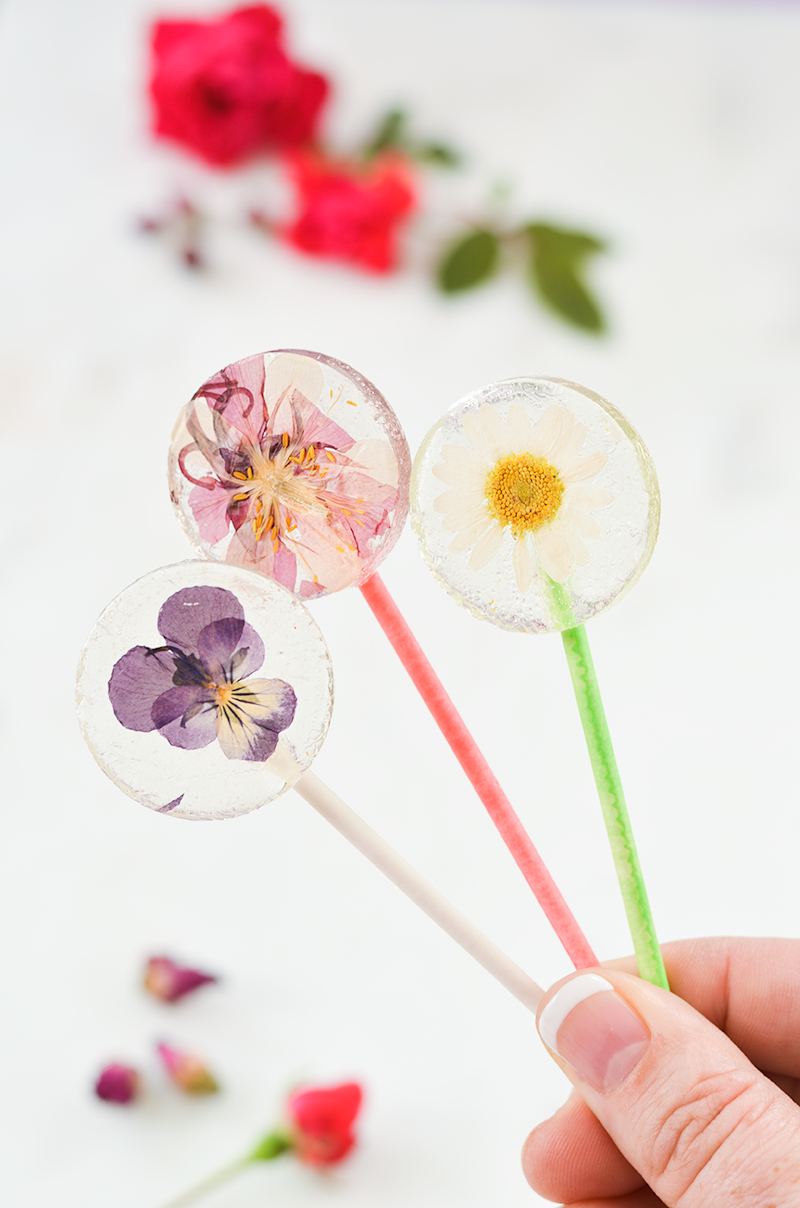 Aren't these DIY lollipops embedded with fresh edible flowers the prettiest things ever?
5. Source: What's Cooking America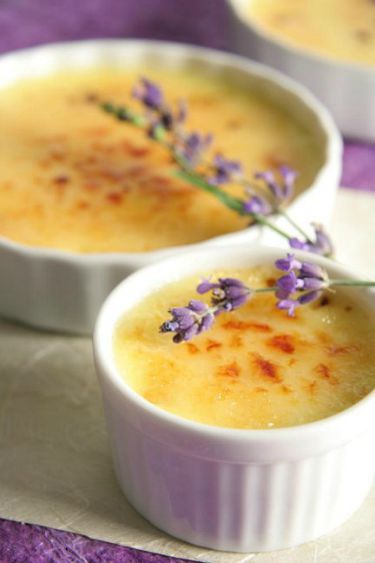 This lavender infused creme brûlée is the ultimate romantic dessert.
6. Source: The Blushing Cook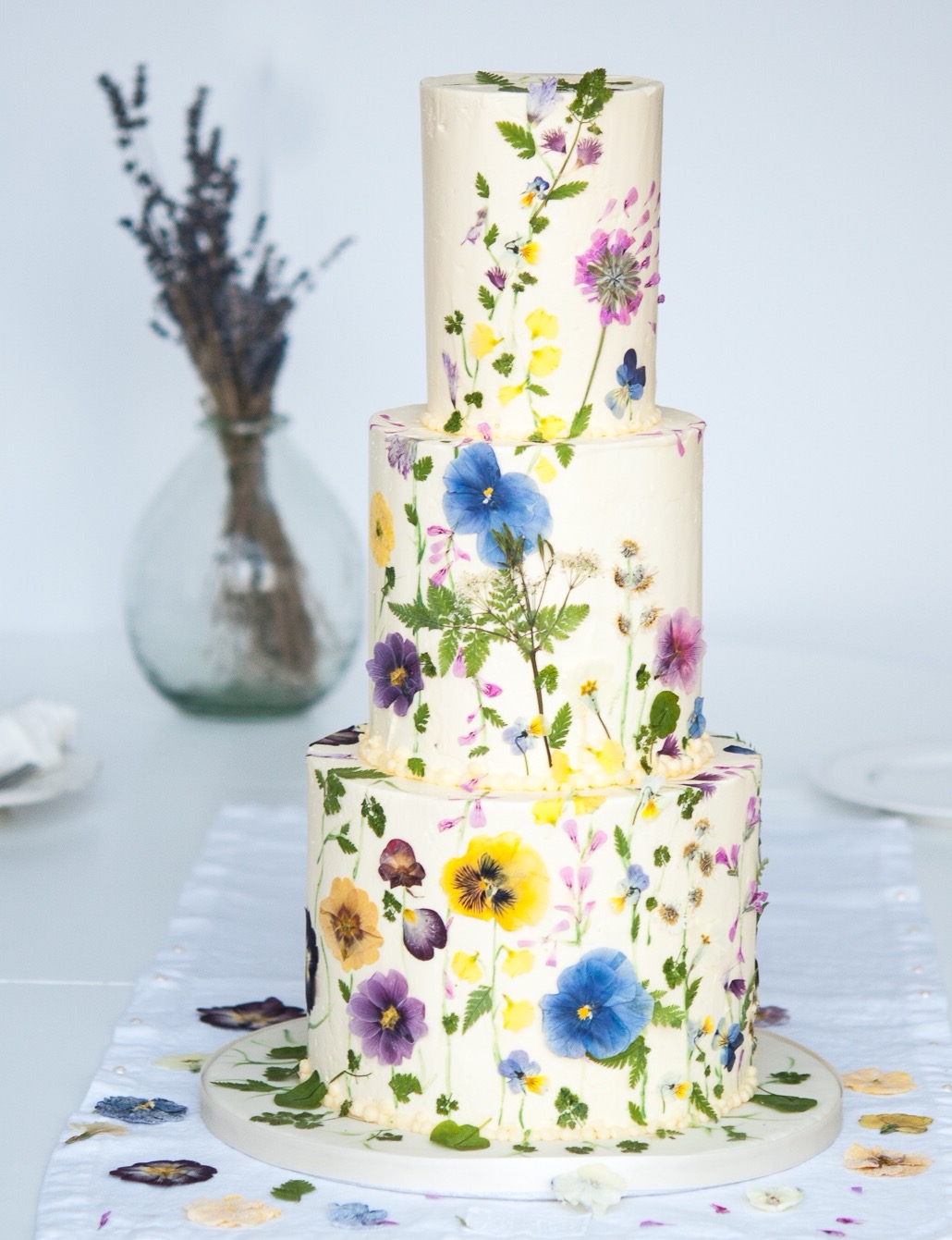 *donk*   That's the sound of my jaw hitting the ground after seeing this absolutely stunning tiered wedding cake decorated with real, fresh, edible flowers.
7. Source: Cooked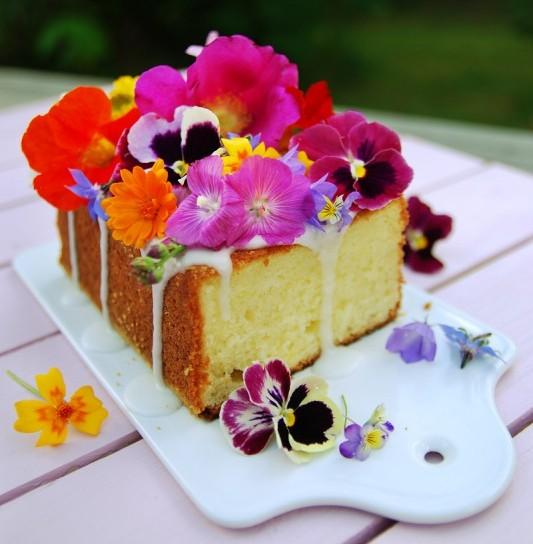 Lemon cake topped with a garden of colorful, fresh, edible flowers. The blog is in Swedish, but the pictures speak for themselves!  (And also, Google will translate the recipe for you.)
8. Source: Tikkido
Blueberry and blackberry pavlova is even more gorgeous with the addition of edible purple flowers.
9. Source: Acsencion Kitchen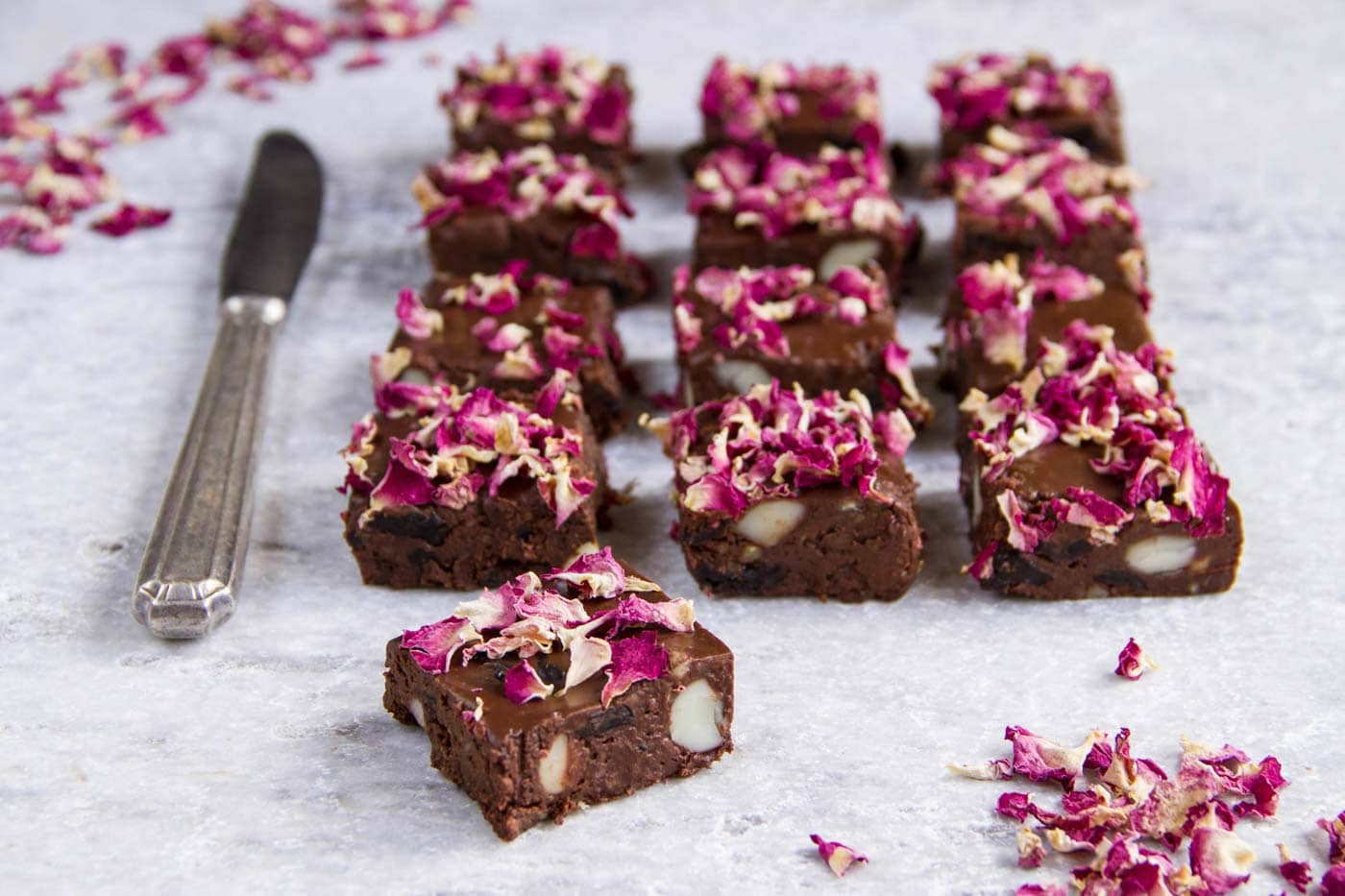 Raw Rocky Road candy gets an elegant twist with the addition of rose petals in this recipe.
10. Source: Poppytalk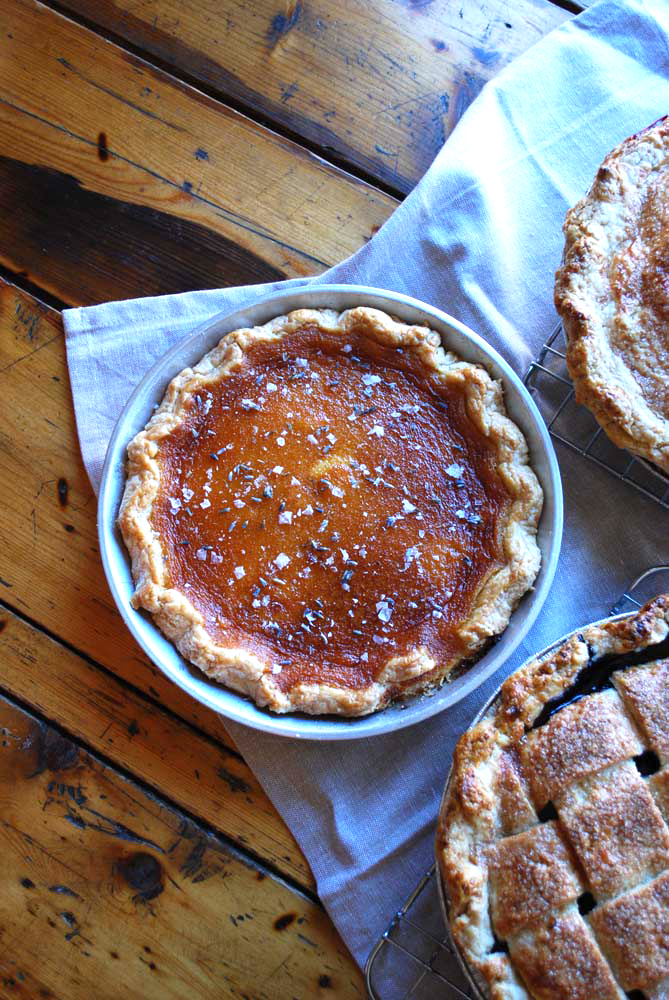 I've never heard of anything like a salted honey lavender pie!  But I love all pies, and this one sounds floral and sweet and perfectly summery.
11. Source: Fat of the Land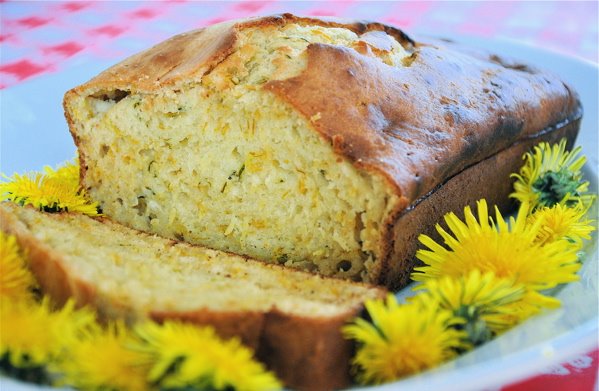 Pick some of those dandelions from your yard and make this dandelion quick bread.  Is there anything more perfect for spring?
12. Source: Homespun Seasonal Living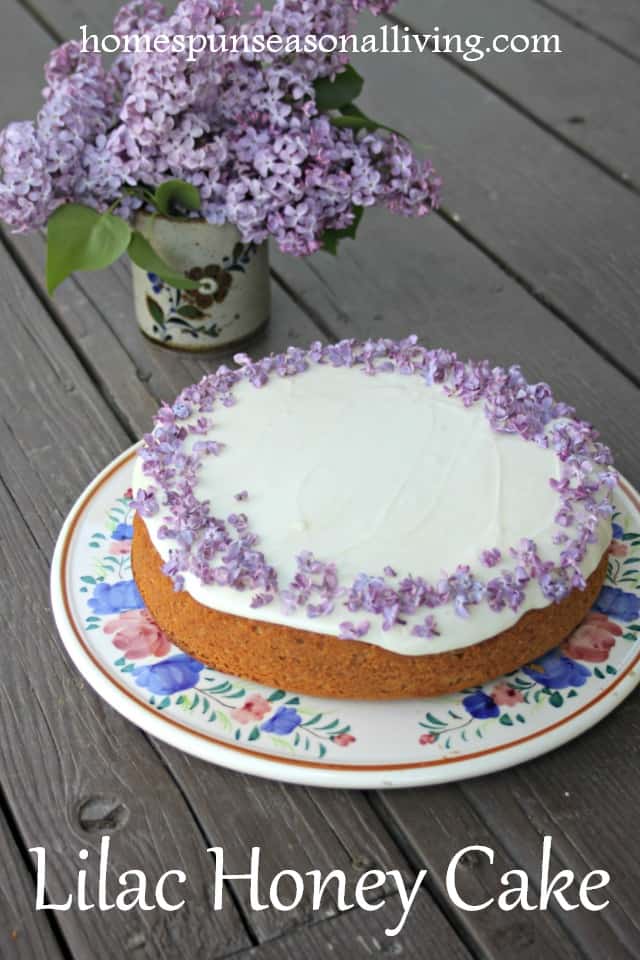 The intoxicating spring scent of lilacs gets baked into this lilac honey cake recipe. If only I could have fresh lilacs all year long!
13. Source: Katie at the Kitchen Door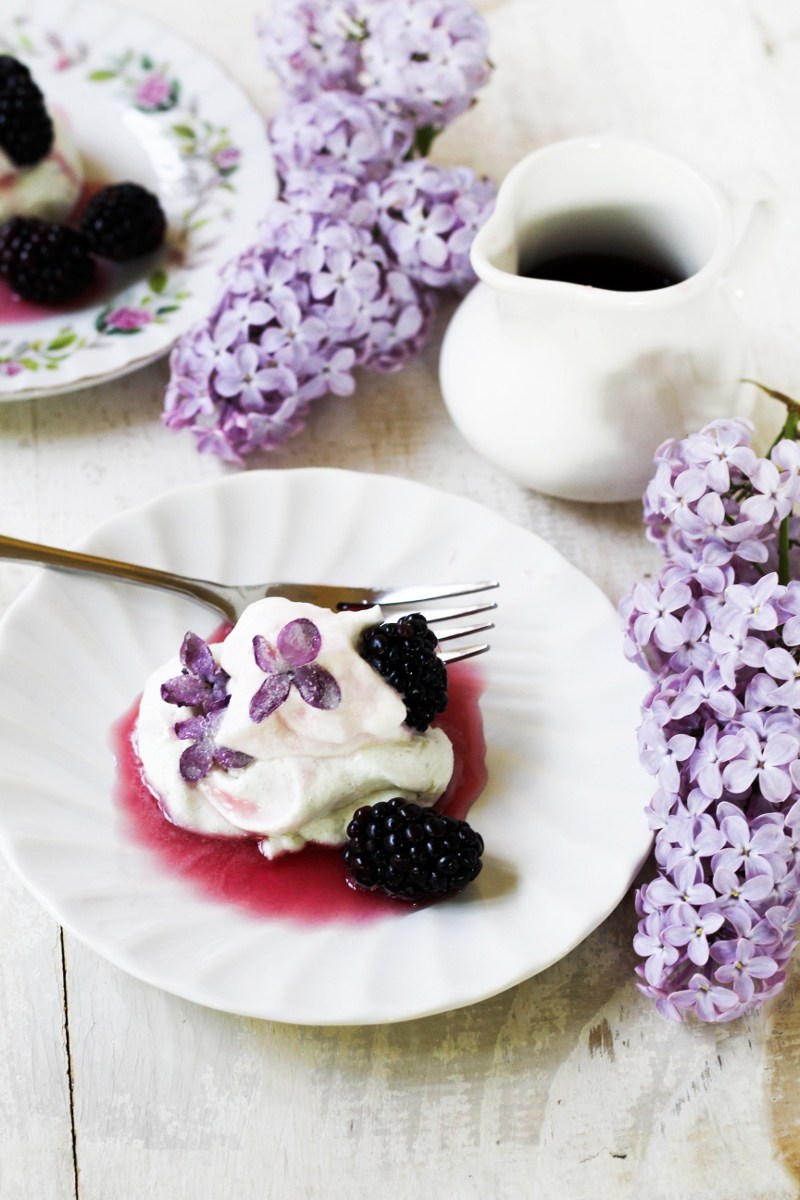 Sugared lilacs and blackberries make the perfect purple garnish for this gorgeous spring pavlova.
14. Source: Kitchen Vignettes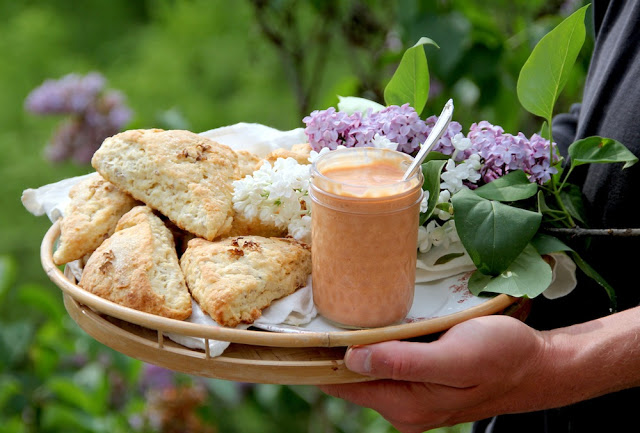 Lilac scones with rhubarb curd sound like the most perfect spring treat ever, don't they? What an amazing seasonal indulgence.  Make me a tray for breakfast tomorrow, please.
15. Source: The Answer is Cake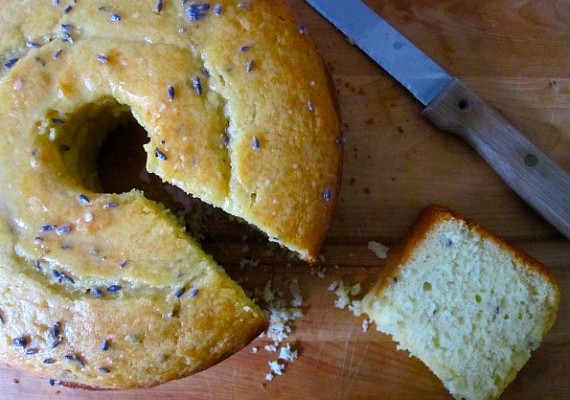 Lemon lavender bundt cake is easy to make, and a feast for the nose as well as the tastebuds.
16. Source: The Decorated Cookie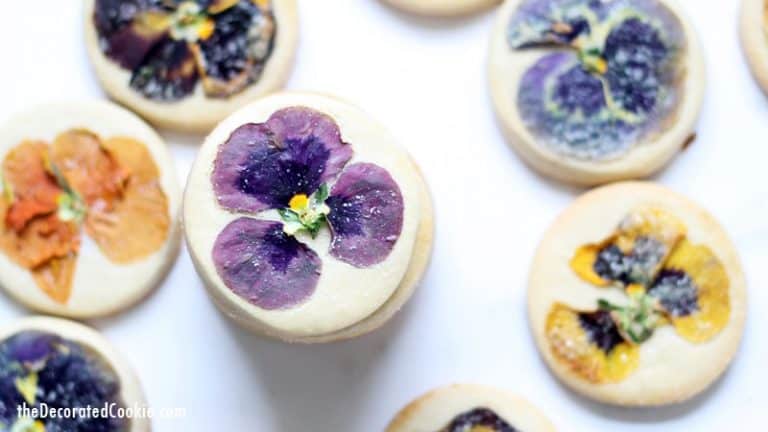 Orange cookies topped with royal icing and real, pressed, edible flowers are absolutely stunning, and don't really require any cookie decorating ability to make.
17. Source: Sweet C's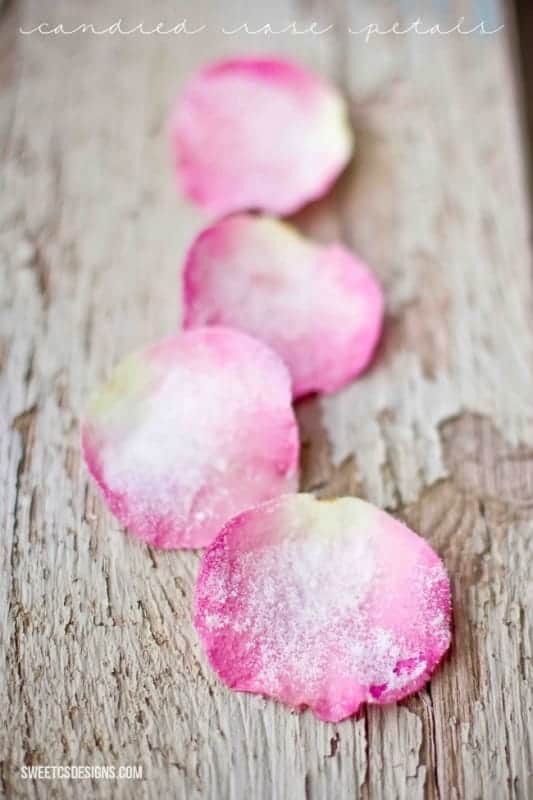 Candied rose petals make an elegant garnish to any dessert plate or baked goods.
18. Source: Tikkido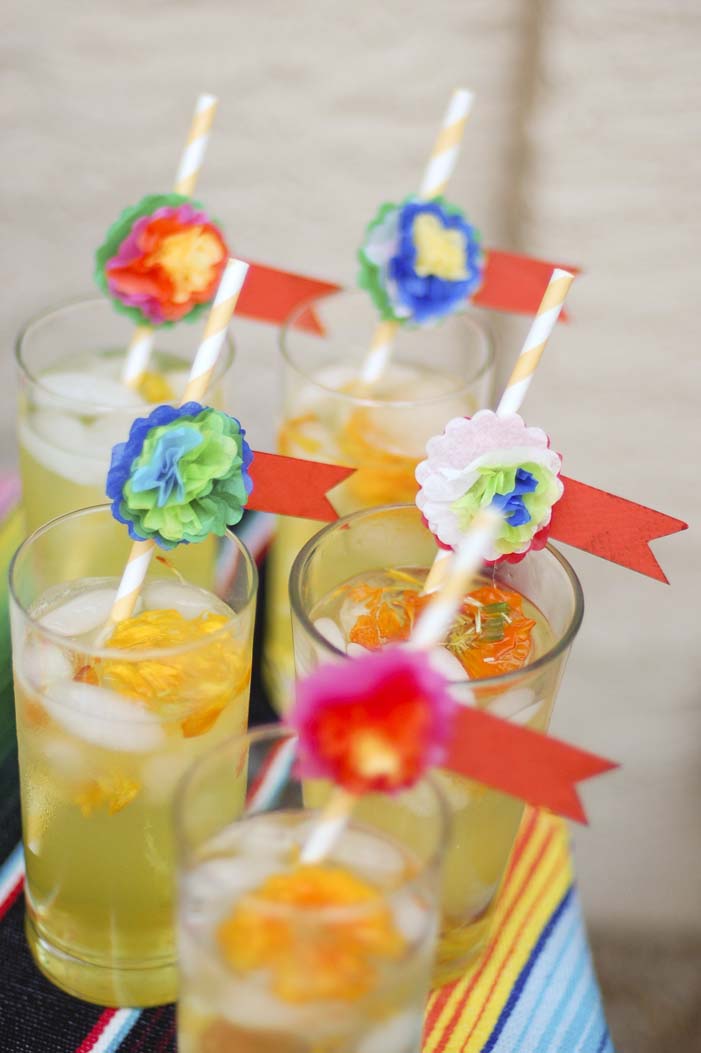 The Marigold Muerte cocktail is STRONG, but absolutely delicious. It features limoncello and marigold infused simple syrup and vino verde sparkling wine.