If you love rhubarb as much as I do, this is the post for you.  I've rounded up 12 ridiculously delicious rhubarb recipes, from baked goods to drinks to frozen rhubarb delights.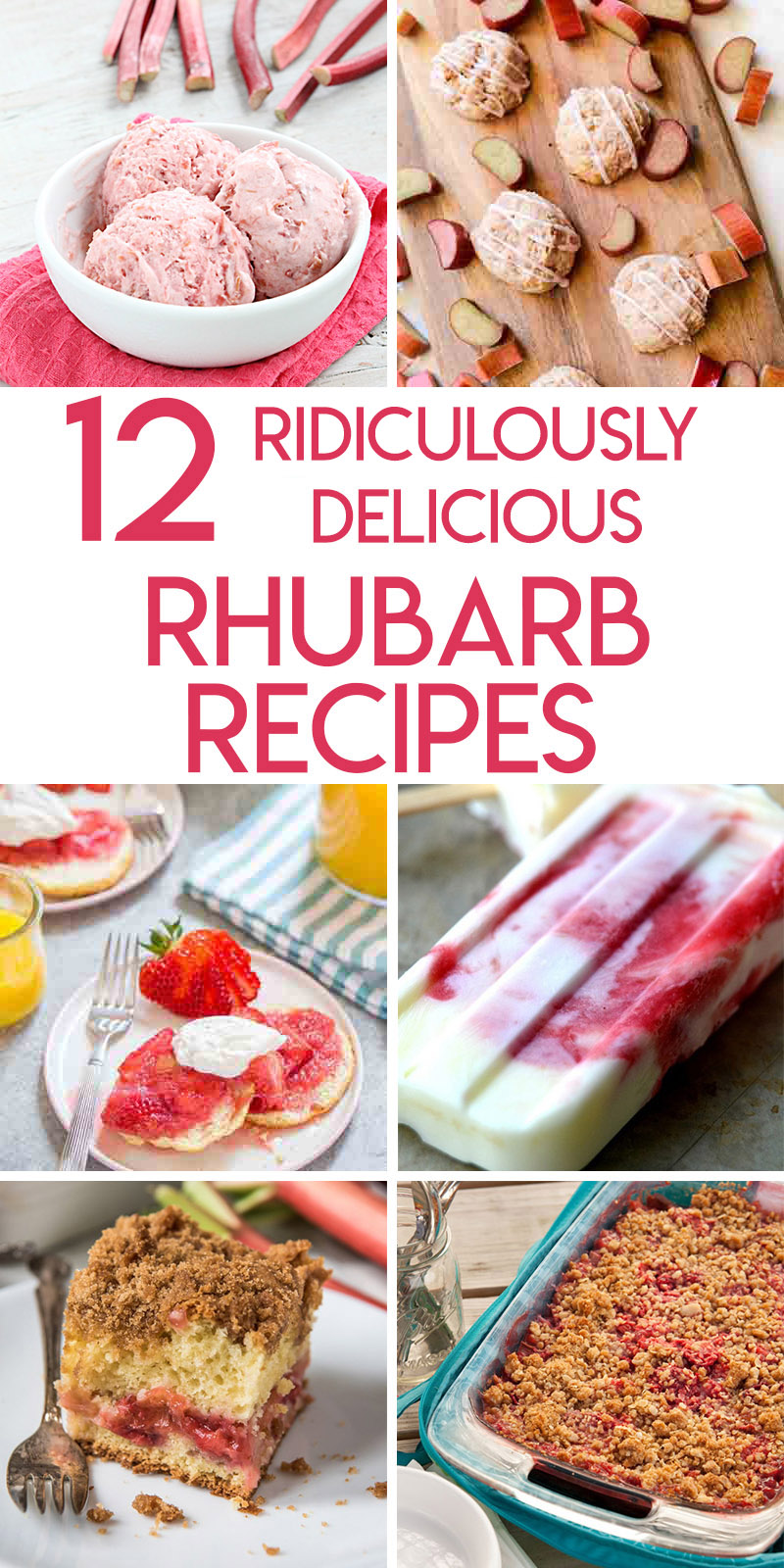 1.  Source: Tikkido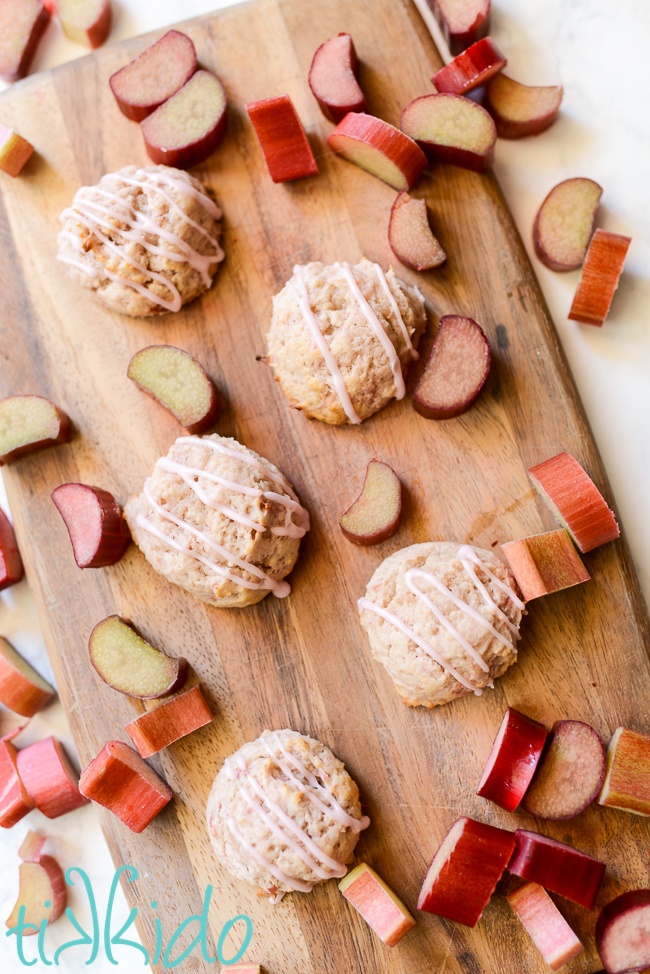 These soft and tangy rhubarb cookies topped with a pretty pink rhubarb glaze are everything you want from a rhubarb cookie.
2. Source: Frog Prince Paperie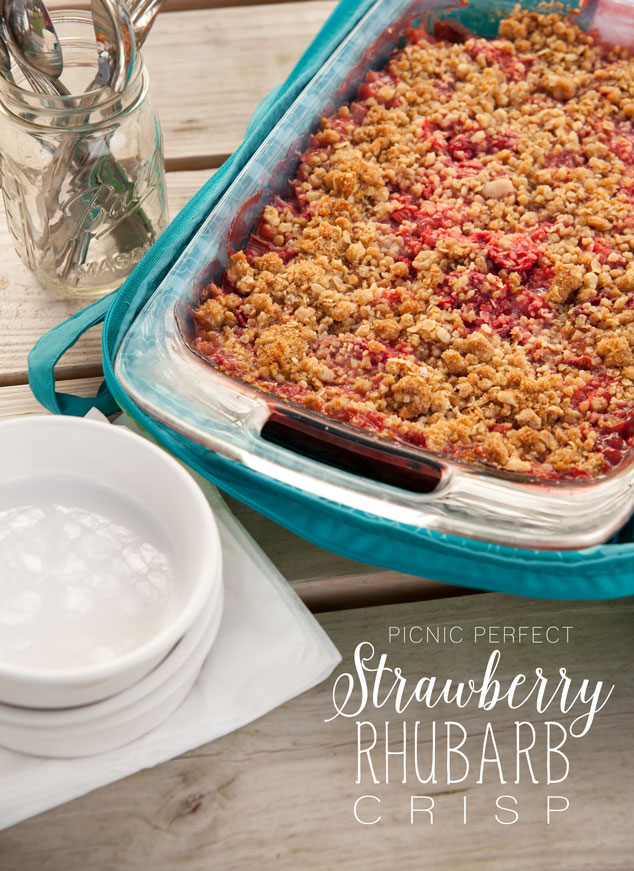 Picnic perfect strawberry rhubarb crisp?  That sounds like a recipe for a perfect summer afternoon.
3. Source: Trial and Eater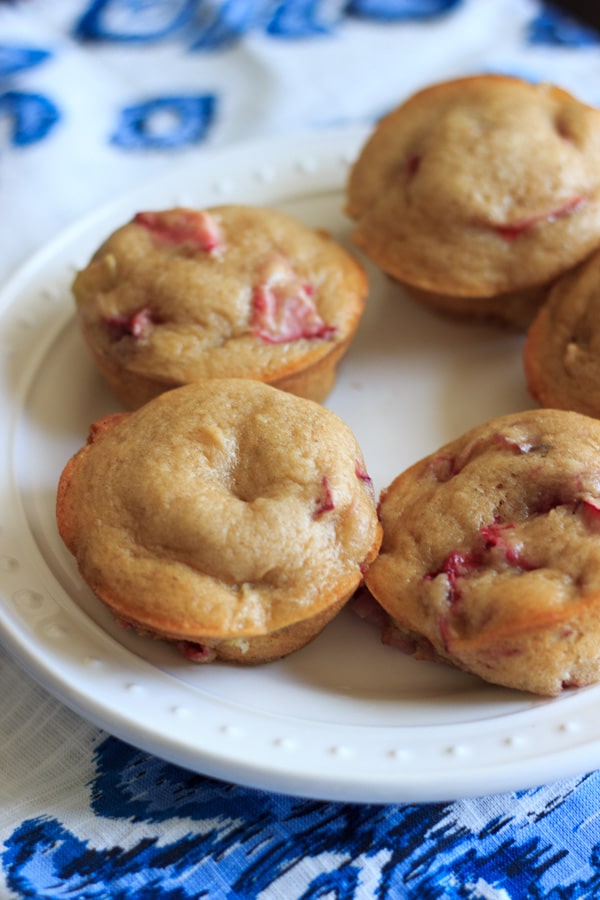 These low fat strawberry rhubarb muffins are packed with flavor and make an amazing breakfast.
4. Source: My Kitchen Love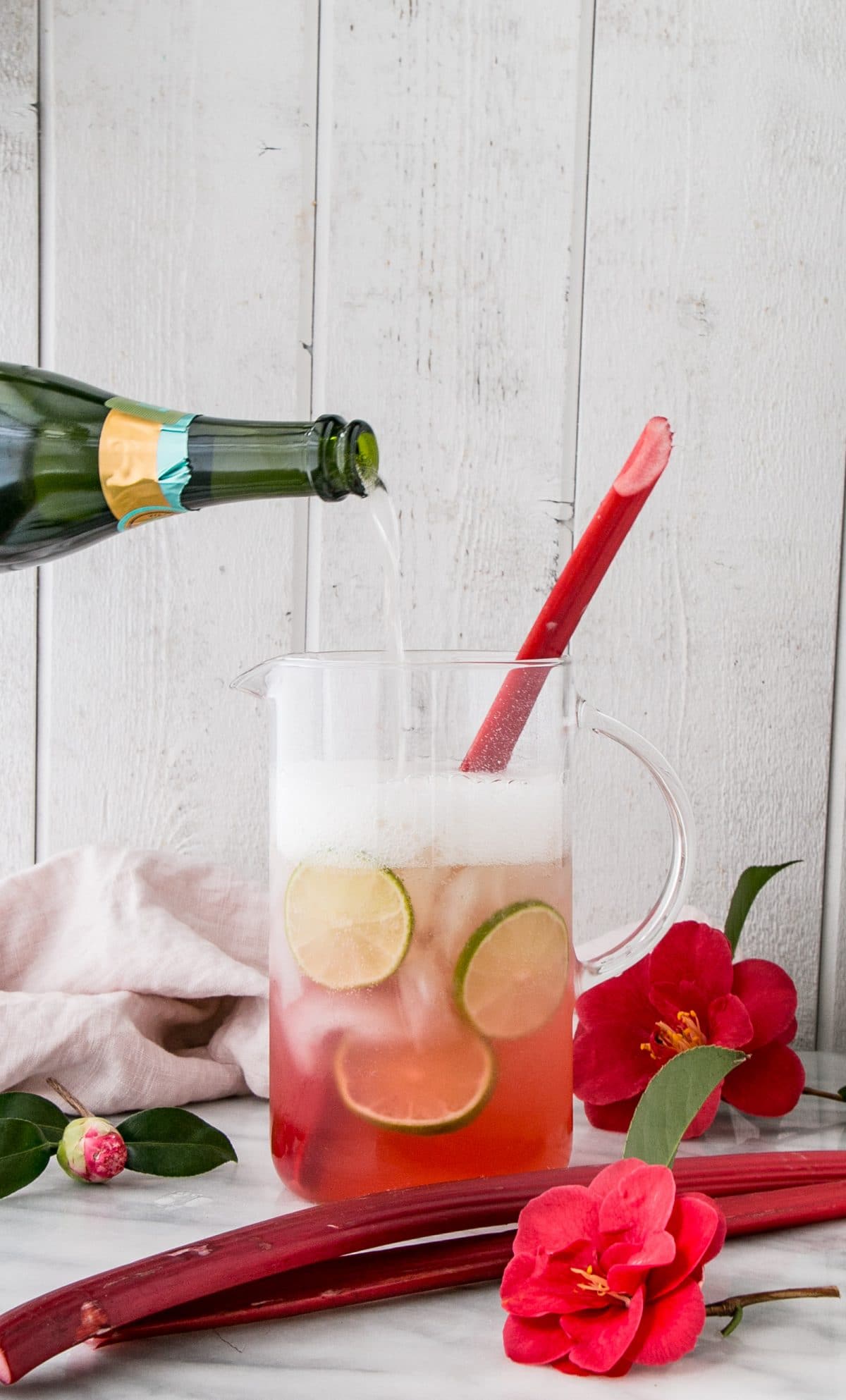 This sparkling rhubarb margarita recipe is the stuff summer dreams are made of!
5. Source: Strawberry Blondie Kitchen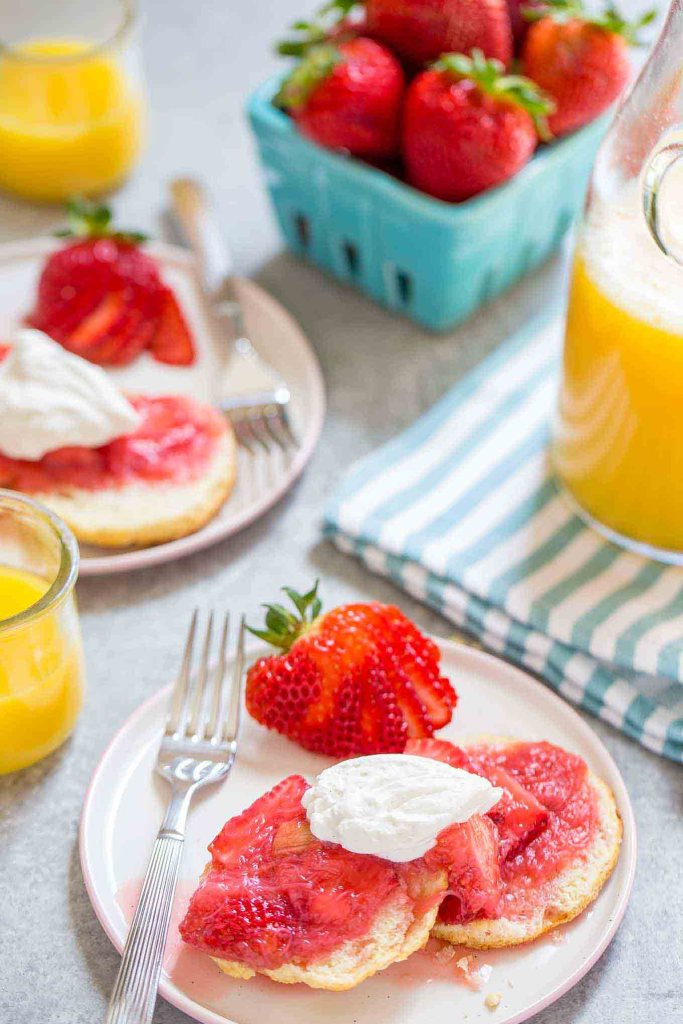 Strawberry shortcake gets a tangy boost with the addition of rhubarb in this strawberry rhubarb shortcake.
6. Source: Delicious Everyday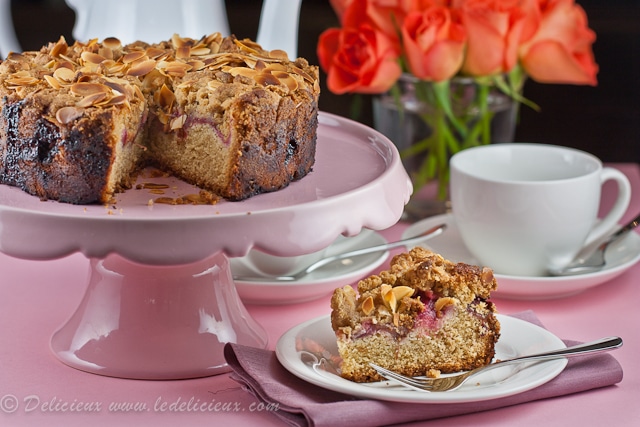 Rhubarb crumble cake looks like a heavenly, easy to make summer treat.  It looks like the perfect excuse to sit down for afternoon tea, doesn't it?
7. Source: Faithfully Gluten Free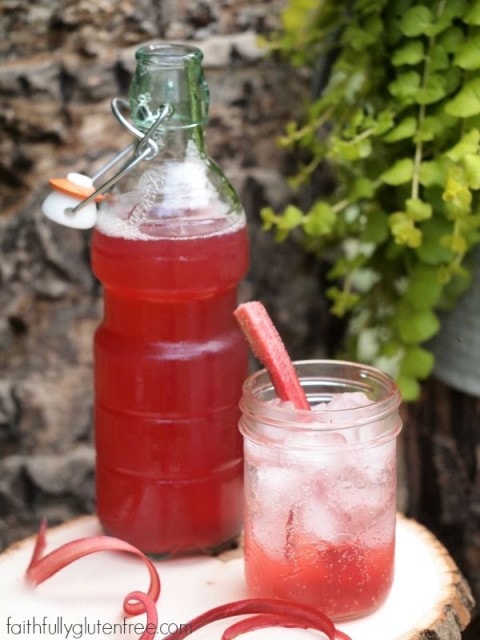 I can't wait to try this recipe for vanilla rhubarb syrup so I can make my own rhubarb sodas and rhubarb Italian cream sodas.
8. Source: My Kitchen Love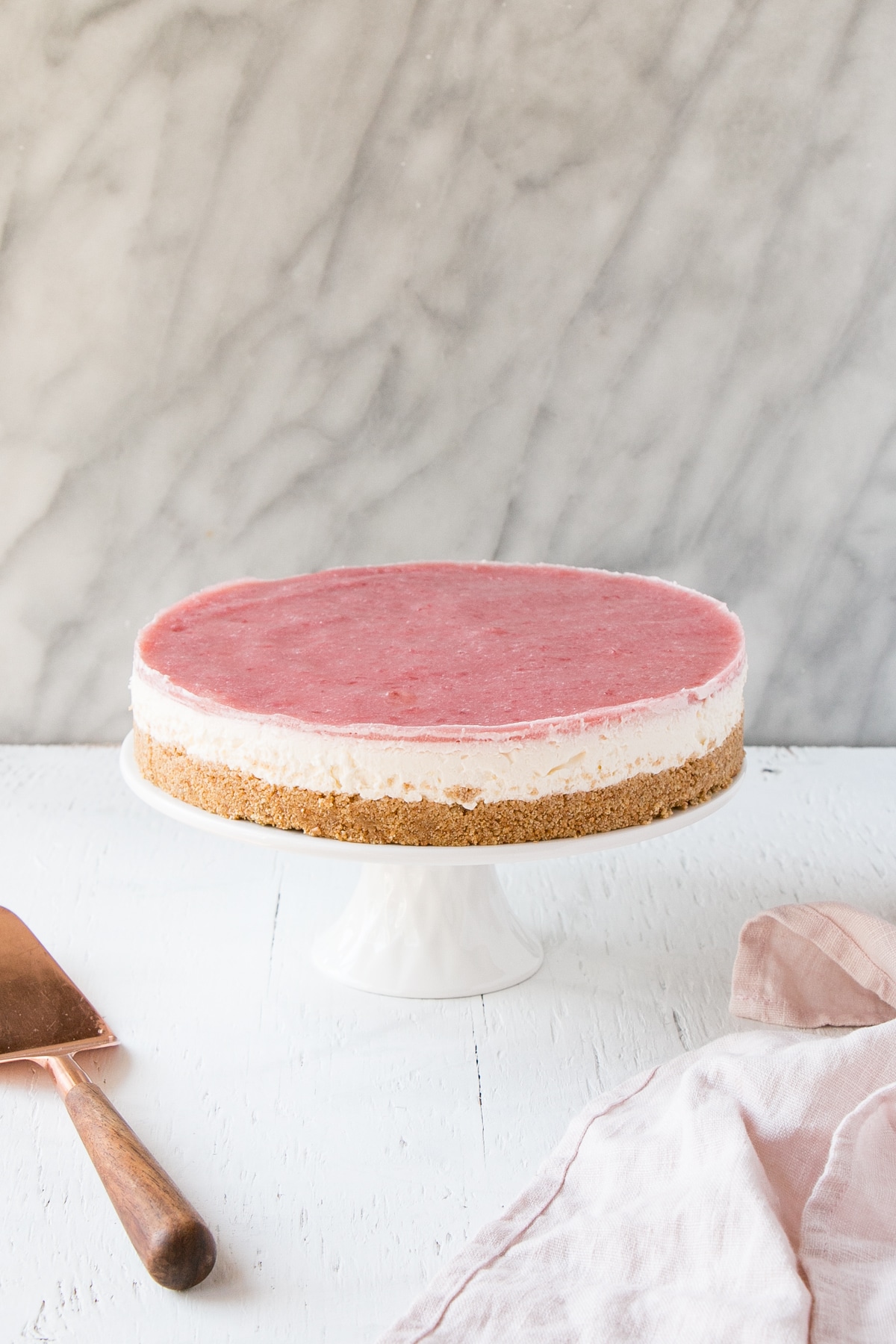 Can you believe this gorgeous rhubarb cheesecake recipe is no bake?  I think that officially makes this the perfect summer dessert.
9. Source: The View from Great Island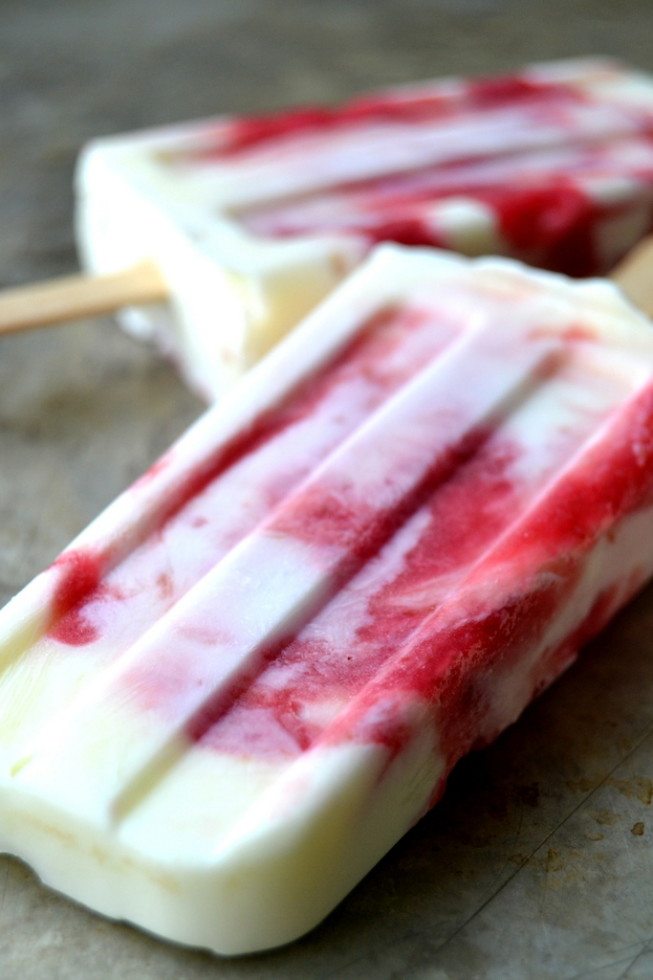 These rhubarb and greek yogurt popsicles sound like an amazing summer breakfast.  Or snack.  Or dessert.  Or all of the above.
10. Source: Faithfully Gluten Free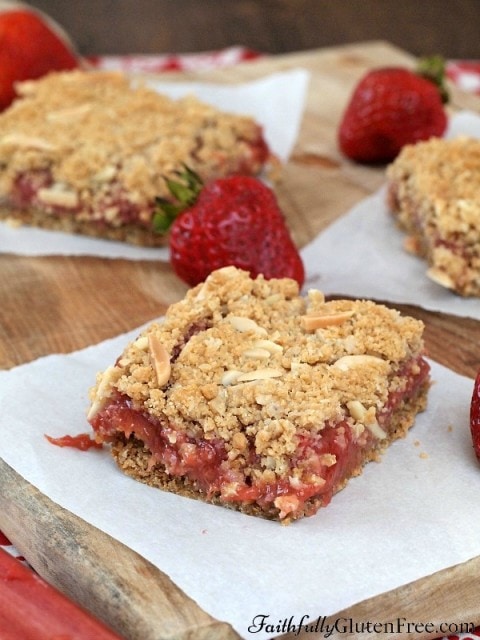 These Strawberry Rhubarb Squares are the perfect treat to make for your gluten free friends this summer.
11. Source: House of Nash Eats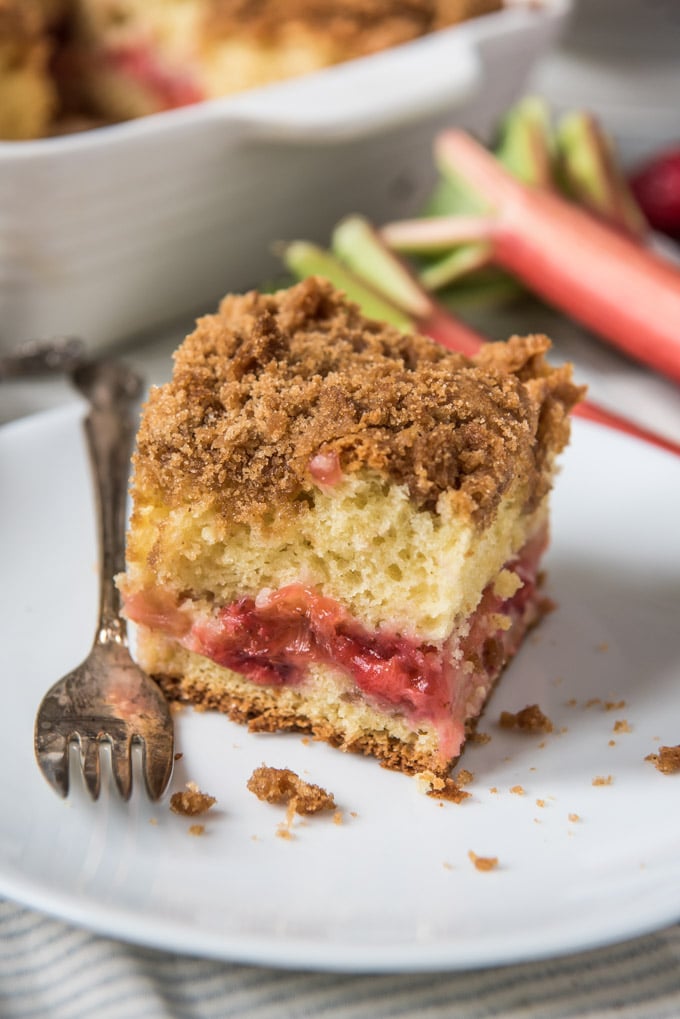 Mmm, pass me a big slice of this strawberry rhubarb coffee cake for breakfast, please.
12. Source: Our Table for Seven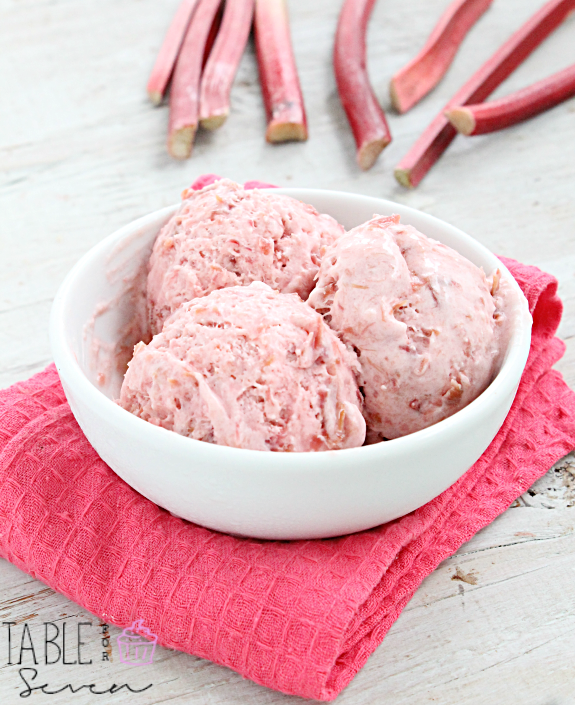 Rhubarb ice cream is one of my favorite things in the world, but it's so hard to find (at least here in the United States).  Now I can make it myself!