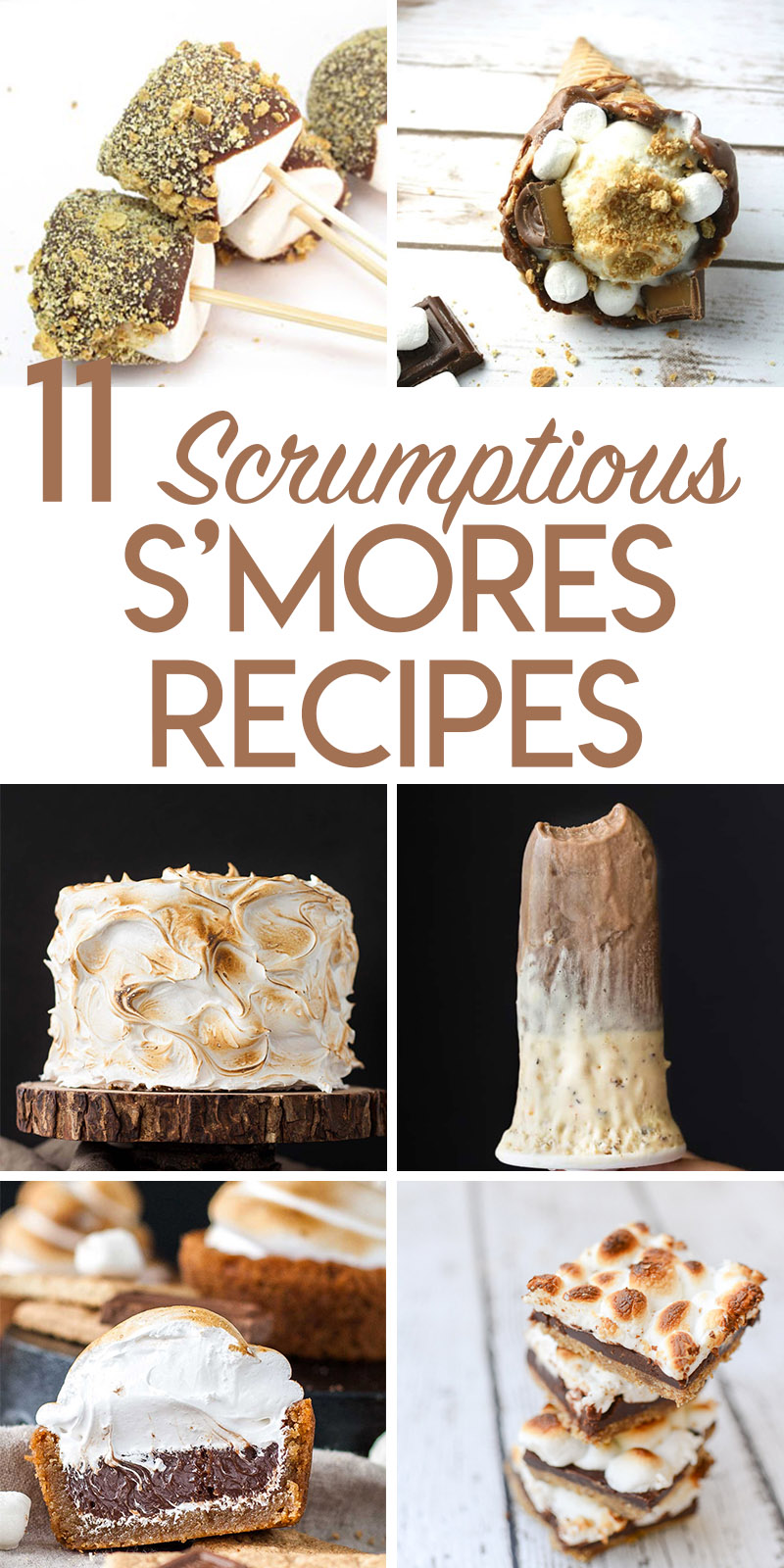 1.  Source: Liv for Cake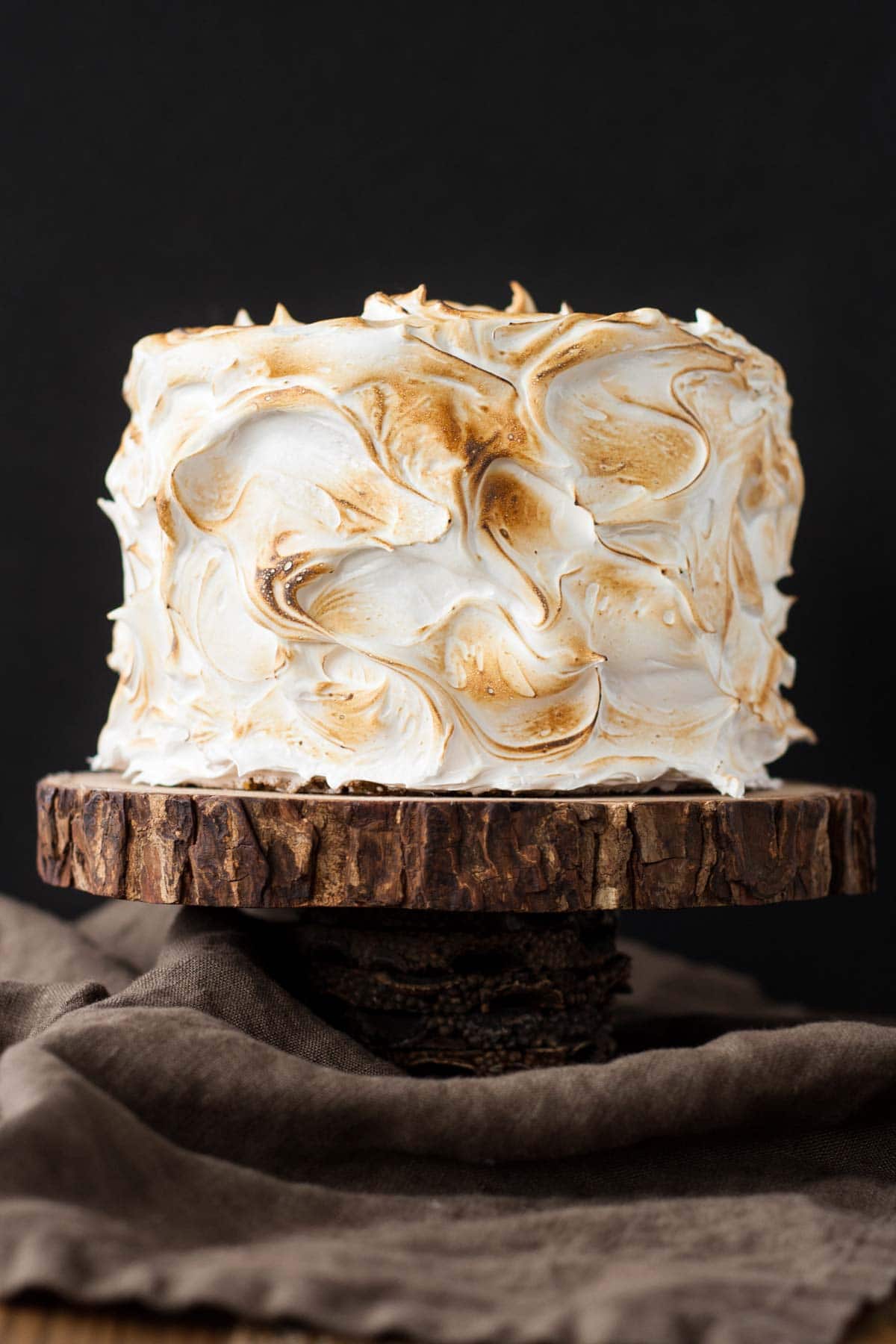 Doesn't the toasted marshmallow frosting on this S'mores cake look absolutely decadent and amazing?  I'm in love with that rustic wooden cake stand for this cake, too.
2. Source: Cincy Shopper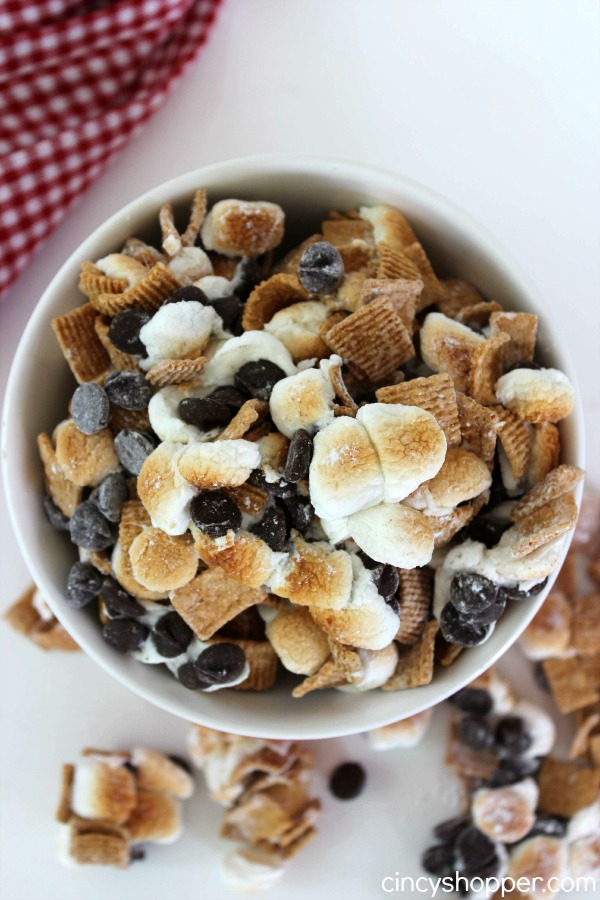 This S'mores snack mix is the perfect summer treat!  No campfire required.
3. Source: The Gracious Wife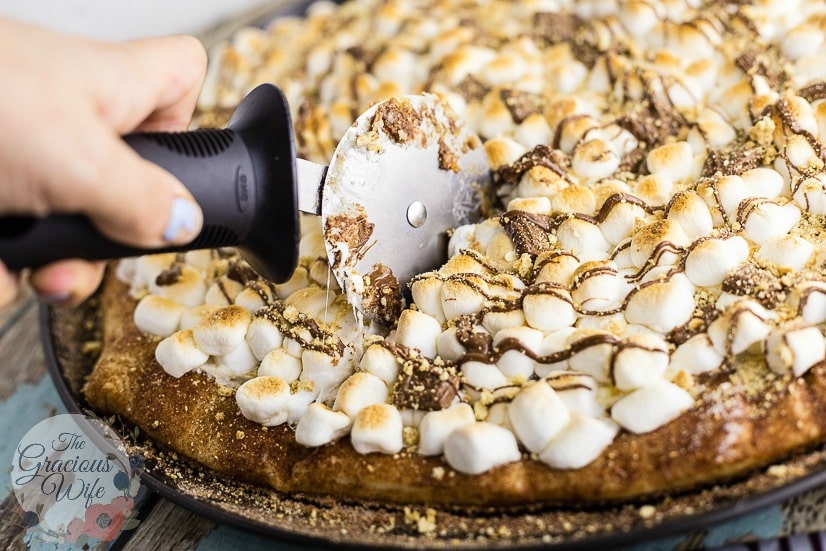 My mom used to make a s'mores pizza dessert when I was a kid, and it was the most amazing thing ever.  If you want to win the summer potluck, make a s'mores pizza.
4. Source: Tikkido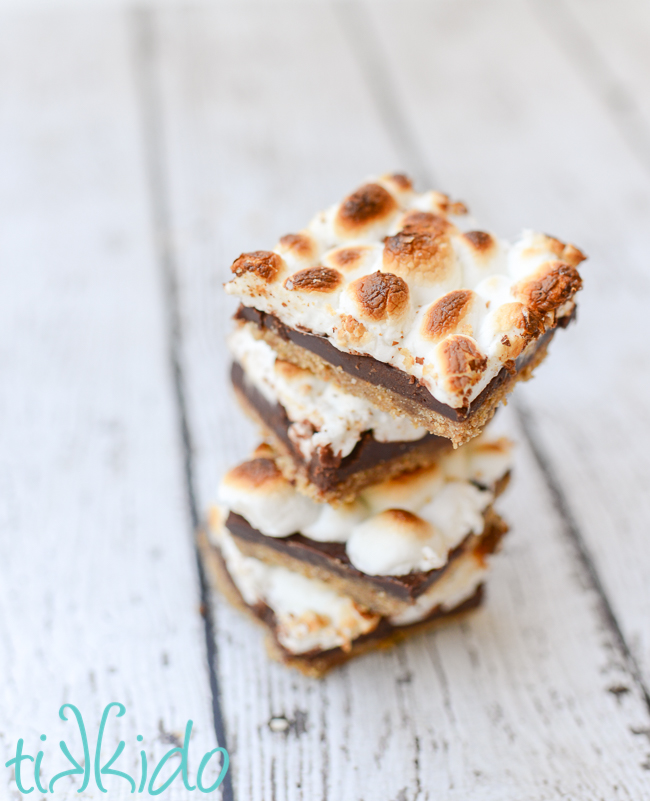 These no-bake s'mores bars taste absolutely amazing, and make an entire pan at once.  This might be dangerous.  Dangerously delicious.
5. Source: Simply Stacie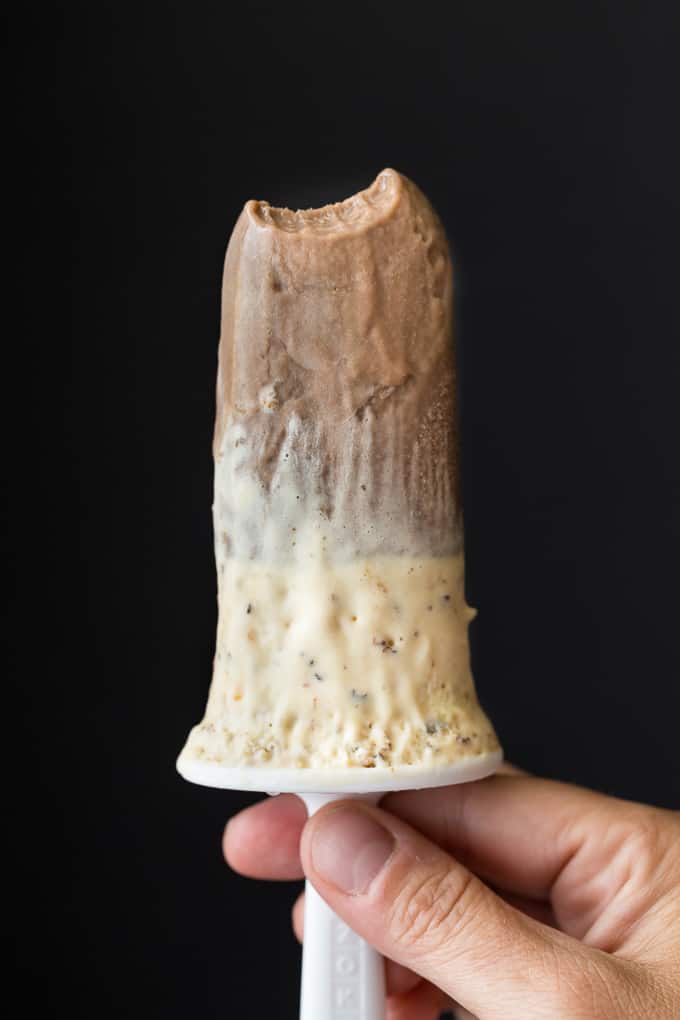 S'mores plus ice cream popsicles?  Oh man, this is summer on a stick.
6. Source: The Classy Chapter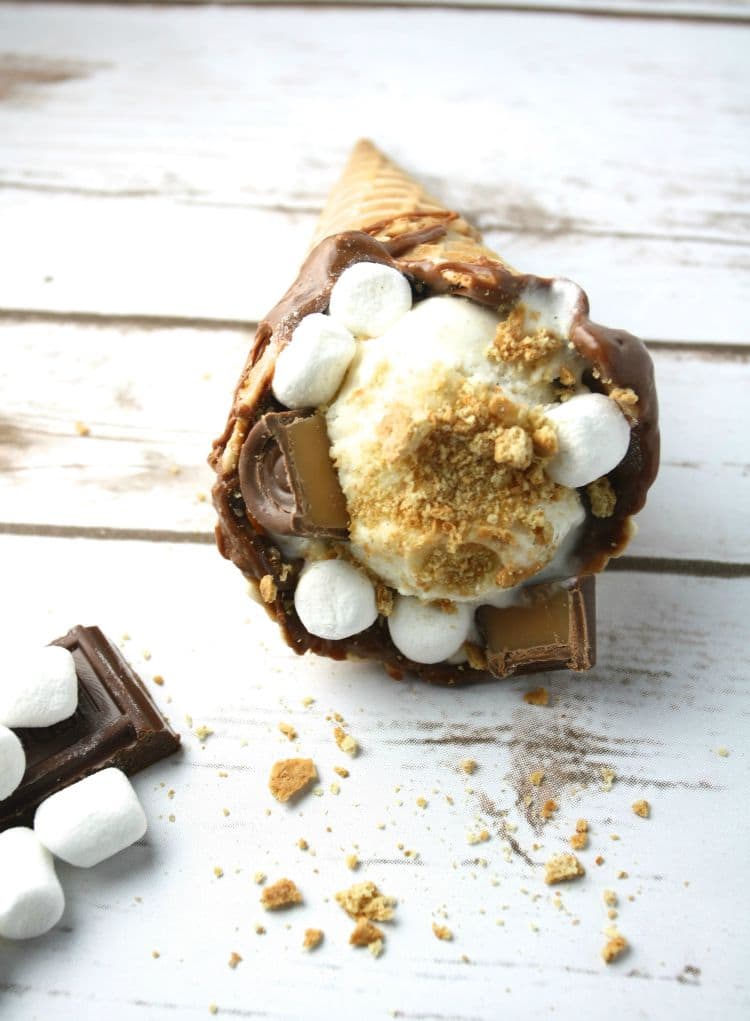 Churn up some s'mores ice cream this summer.  It sounds delicious, and even more perfect served in a chocolate dipped ice cream cone.
7. Source: Swirls of Flavor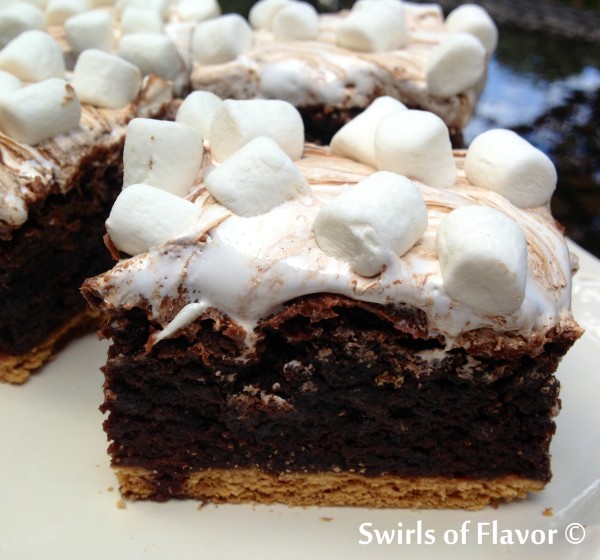 These ooey gooey s'mores brownies look absolutely amazing!  A bit messy, perhaps, but I'm willing to lick my fingers.
8. Source: Weary Chef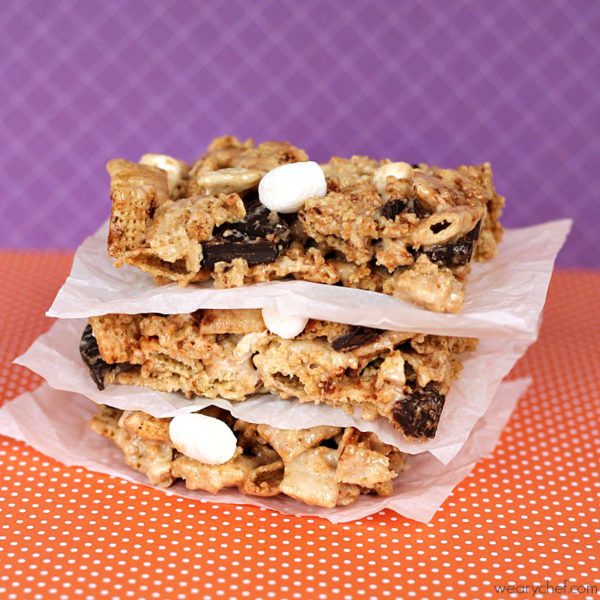 These no-bake, gluten-free, cinnamon s'mores bars are an easy summer treat to make without heating up the oven.
9. Source:  Liv for Cake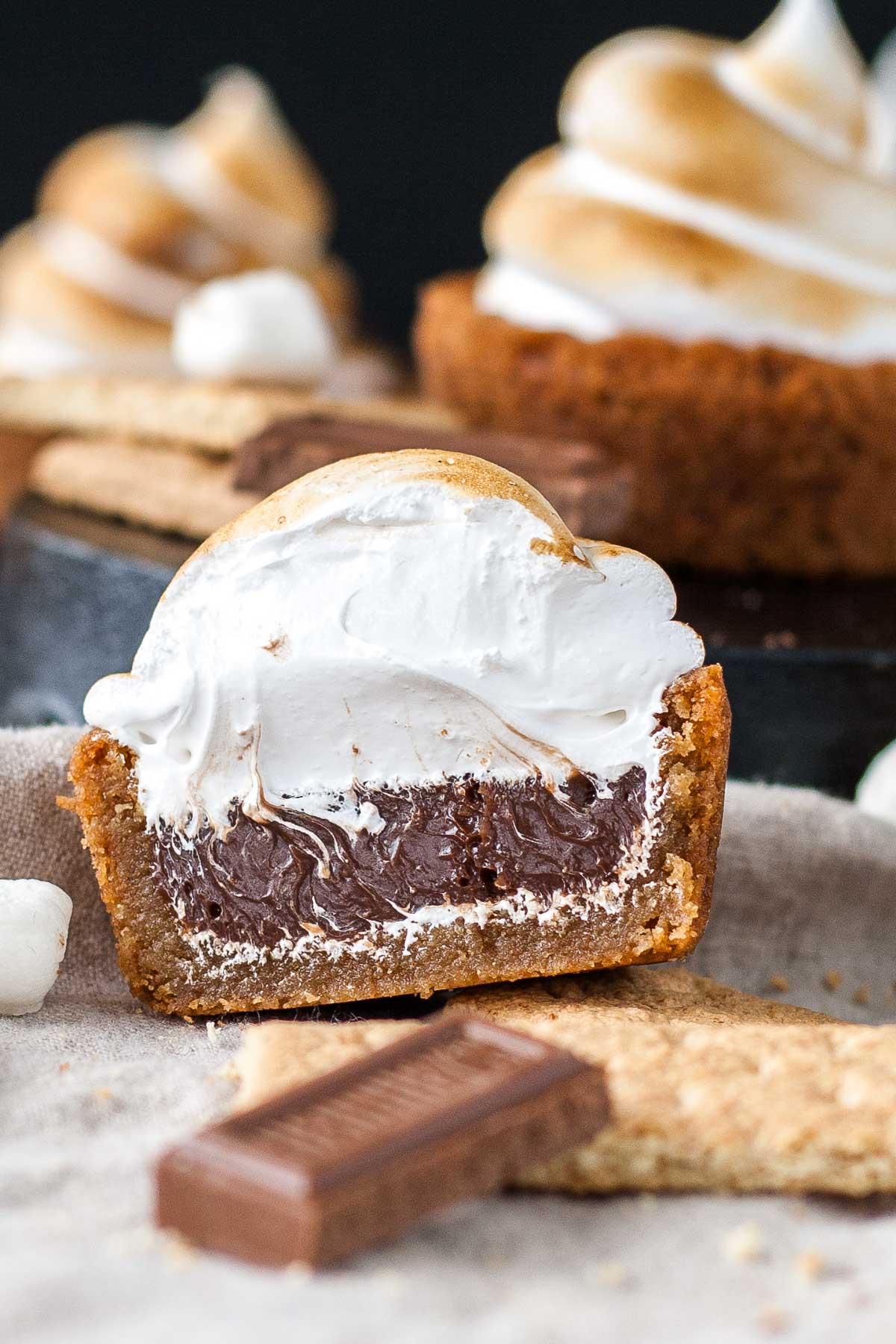 These s'mores cookie cups look like amazing miniature chocolate cream pies.  YUM.
10. Source: Tikkido
Have you ever had delicious saltine cracker toffee?  Here's a s'mores cracker toffee variation made with graham crackers and miniature freeze dried marshmallows.  Crunchy s'mores goodness.
11. Source: The Decorated Cookie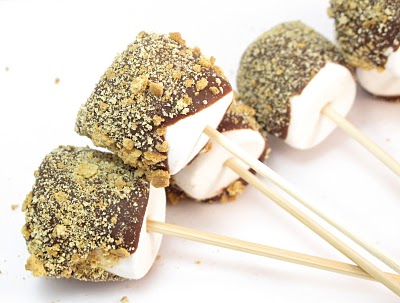 These s'mores marshmallow pops are so easy to make and kids absolutely love them!